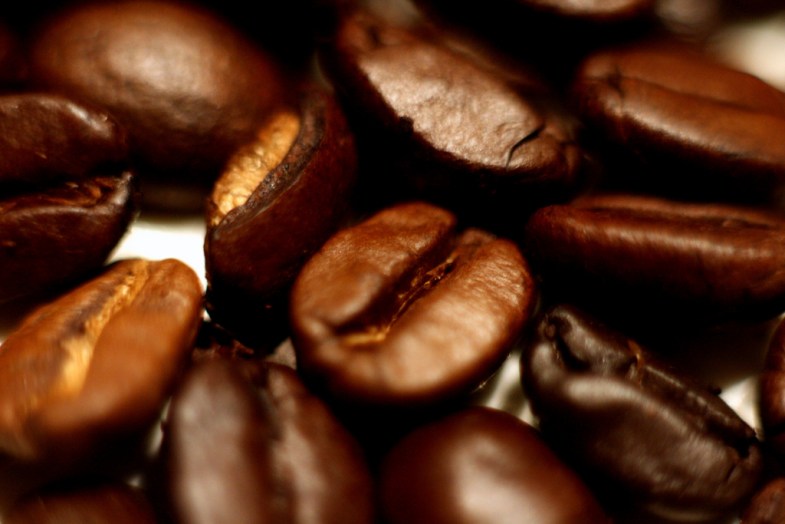 I have insomnia, and my recent visit to a sleep clinic left me with some choices to make. Notorious for my reliance on coffee and espresso to get through the day, I've been contributing to a vicious cycle I need to break. But I LOVE coffee, so I can't totally cut it out of my life. I've rounded up some beauty products that incorporate coffee without the caffeine.
1. Bodywash & Scrubs
Wash With Joe Coffee and Mint Bodywash
Wash With Joe combines gorgeous, simplistic package design and one hefty bottle. It's a bit of a splurge for bodywash but this bottle will last you months. After a hot shower paired with this you won't even need that cup of coffee in the morning!
Frank Coffee Scrub
Slough away dead skin with a brilliantly natural coffee bean scrub. Keep it simple with the original (sweet almond oil, orange essence and coffee grounds) or get fancy with the coconut, cacao or peppermint versions. All varieties incorporate natural oils like sweet almond, grapeseed and macadamia to keep your skin silky soft long after you've toweled off.
2. Candles and Fragrances
Lord knows I love a fancy candle. One thing I loved about working at Starbucks as a teen was the fact that my whole room smelled like a café—all the time. I get to recreate this cozy atmosphere with Illume's Boulangerie Espresso candle. This candle fills any room with the scent of a fresh pulled shot of espresso. The kind you find drifting into the thick air during summer from open cafe doors.
If you want to carry this scent with you throughout the day, spritz on some New Haarlem Bond No. 9. It's a syrupy coffee fragrance that settles into your skin and lasts for hours. Reminiscent of candlelit coffee dates, and thick, fluffy pancakes in bed the next morning.
If you want less sugar with your coffee, I'd go with 1969 Parfum de Revolte Histoires de Parfums. With an intriguing opening of peach, the fragrance settles into a warm chocolate coffee—soft like a cashmere sweater. Indulgent and mature, this gourmand will caress you well into the night.
3. Moisturizers & Serums
Origins GinZing moisturizer has been a favorite of mine for years. This light gel is perfect for mornings and my fussy combo skin. You only need a dab for your entire face and it soaks in quickly with no greasy residue. It's one of the more reasonably priced moisturizers stocked by high-end beauty stores and lasts ages. As for those sleep deprived eyes? Pat some Shea Terra Argan & Green coffee serum or splurge for the ultimate coffee-infused Priori CoffeeBerry Tightening Serum to really wake your face up!