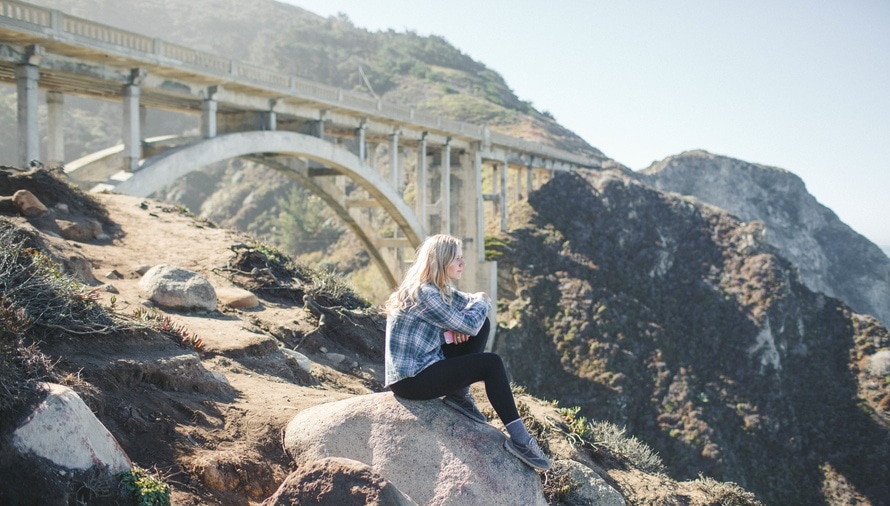 The world is a natural paradise for island girls. Our planet's white sands, countless clear seas, and tropical destinations are the go-to places for instant Instagram fame. But if you're a natural mountain dweller, even the world's best islands won't satisfy you.
Here are 13 things only girls who love the mountains understand.
1. You tend to buy items of clothing for their durability as opposed to their cuteness.
2. You don't care for bikinis. Mostly because you think about the skin rash and sunburn coming your way and you begin to feel incredible dread.
3. Or maybe you hate bikinis because you have obvious uneven tan lines from the dri-fit shirts, shorts, and rubber shoes you wear all the time.
4. Beach days exhaust you. But a 10-hour day hike leaves you with enough energy to want to climb again the next day.
5. Even at the beach, you're looking for things to climb – a tree, a cliff, a rooftop. You're bored AF when you're just bumming around and getting tanned.
6. "Frustrated landscape photographer" is hidden in your Instagram bio.
7. The seclusion provided by uneven terrains and forests is something you long for during the weekdays. You'd take it over a "warm, sandy beach" any day.
8. The unknown depth of the ocean is terrifying to you. But getting lost in an overwhelming and uneven mountain landscape has its charm.
9. You think cooking in the mountains just makes food even more delicious, whereas eating after swimming feels messy.
10. After wading at sea, you can't wait to wash the sand off your skin. But when getting your hands dirty with mud and earth, you get a sense of satisfaction. Its smell, texture and color feels home.
11. Low maintenance and high capacity guys look very attractive to you. They don't even have to brag about six-pack abs or toned biceps. If he knows how to survive in the wilderness, you're sold.
12. Outside of travel, you pursue earth-related activities such as field sports or gardening. You're as giddy as a child getting her hands dirty in a sandbox.
13. A certified introvert, you're mostly comfortable being alone. But once you step a foot on the mountain, you transform into a very conversational and philosophical human being.