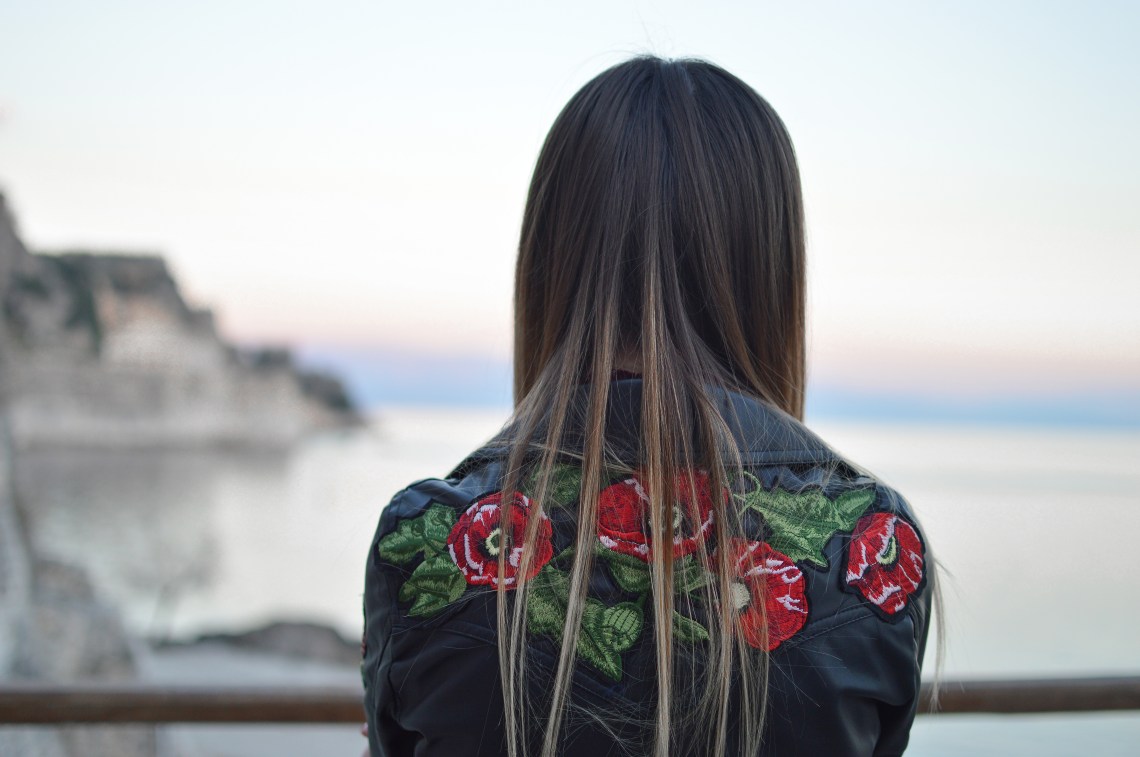 I've put a lot of thought into what to say to you. Whether you even deserve to hear what I have to say. If it will even get through to you. But I wouldn't be me if I kept my mouth shut.
People like me are electrifying.
We don't come around very often.
We make you shiver down to your core because we know what we want and we take life head on with incredible speed, persistence and confidence.
We have big hearts and we draw others in with an incredibly intoxicating allure of being unapologetically ourselves and never asking for permission to be and do what we want.
People like me are rare and we unfortunately attract people like you.
People like you who feed on people like me because you want to feel the kind of adventure we offer.
People like you who aren't satisfied with the things and people they already have so you expend incredible efforts trying to feel the vibrancy of people like me.
People like you who turn on your charm to fool people like me into thinking you are one of us.
People like you who confide in people like me who crave trust, honesty and intimate and raw conversation.
People like you who can spend hours wooing people like me only to roll over in my bed to text someone back home after I allowed you to explore the most intimate parts of my body and my mind.
People like you who find pure souls like mine just to taste them before burning them to the fucking ground.
You found me in a time of pure independence, I was smashing the hell out of every goal I set.
Who the hell do you think you are to waltz in and ask to know the deepest parts of me when you never had no intentions of sticking around.
Who the hell do you think you are to make someone like me feel fooled and judged by everyone around me because you kept your girlfriend back home a secret from me.
Who the hell allowed you to think it was okay for you to play with something as caring, fragile and pure as my heart because you were fucking curious about me.
Who the hell do you think you are to tell me I was too intoxicating to give up, that there was something about me that made you feel things you were so used to pushing aside while as soon as I walked out the door you denied any connection to your friends?
She's just a friend. I'm not sleeping with her.
Let me remind you, you did not think of me as your friend when you were tracing every outline of my body with your lips.
I sure as hell was not just your friend as you spilled your deepest thoughts to me at 5 AM while I lightly ran my fingers down your back.
Who the hell do you think you are to think you deserved to feel the fierce woman that I am to simply thrill you while you were away from someone you supposedly care for.
Who the hell told you it was okay to treat people this way?
Because it sure as hell is not.
People like you do not deserve anything from people like me.
People like you do not deserve anything from people like her.
People like you are a sad excuse for a human being.
You are the of the lowest quality.
You burn everything you touch; you destroy any good that walks into your life.
But this time you did not burn me, you burnt yourself.
I'm still as vibrant, as fierce, as incredibly sure of myself.
I'm still as loyal and caring towards the people I love.
I'm still making sure the people I care about never forget it's okay to feel things, to be themselves, to pursue the things they love.
I'm still the biggest supporter and fan of the people who are important to me.
I'm still an alluring adventure, an incredible friend, a spitfire of a human being.
The only difference is I no longer expend any of this energy on you.
You are unworthy of someone like me.
I burn a little brighter than before now that you are gone.