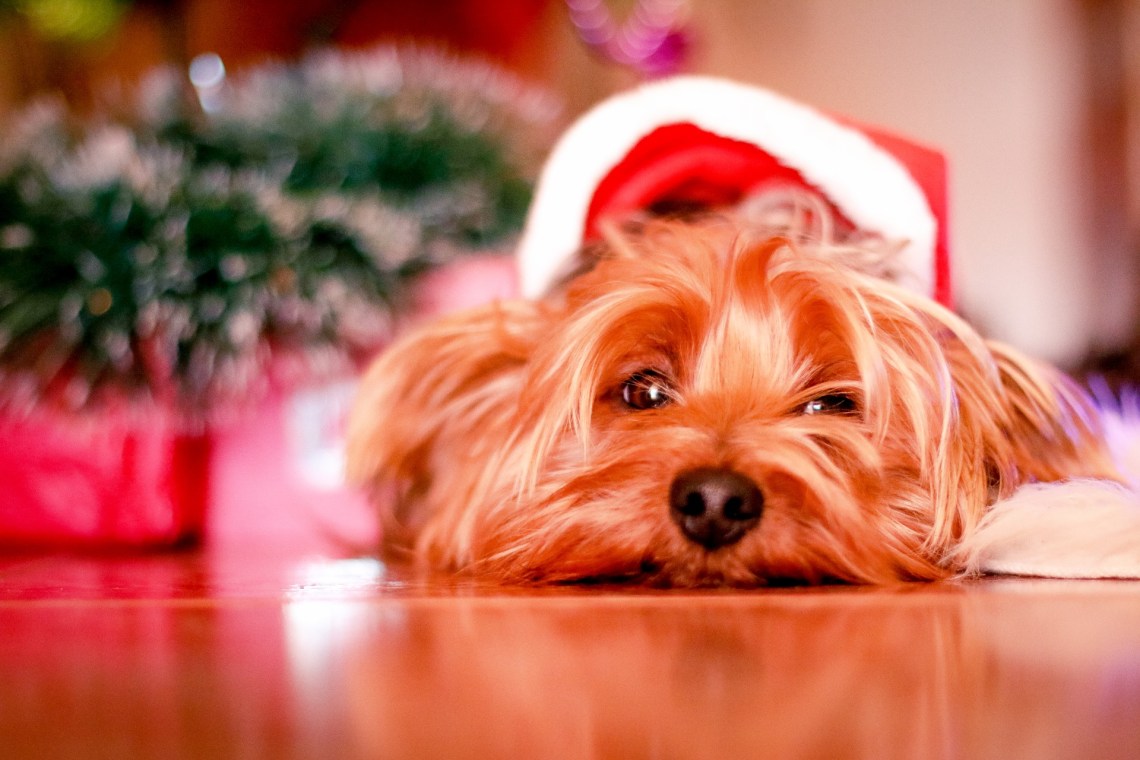 Massage your pet
And it will love you even more. Treat your dog to a relaxing, rejuvenating canine massage to calm nerves, relieve pain, maintain health and deepen your human-and-pet bond. Spend an extra ten minutes a day petting your pup and you both will benefit.
Upgrade your pet's collar to a GPS collar
And you can track their safety, health and location remotely. Whether your pet is an adventurer who likes to run away anytime a door opens; or a daydreamer who wanders and gets lost, if they are wearing a GPS collar, you can track their whereabouts at any time, keep them safe, and bring them home should they escape.
Give them a stocking
And on Christmas morning let your pet tear through a stocking full of treats and toys. Spoil your furry friend this holiday season with a new plush bed, tasty bones or squeak toys. They'll love the attention and you'll feel happy seeing your over-excited pet go crazy with fun, new toys.
Photograph your pet with Santa
And keep an adorable seasonal photo on the mantle documenting the season. Children might be wary of sitting on Santa's lap, but your pet will love the extra attention and you'll leave with a great holiday photo.
Tech out your pet's food bowl
Everyone wants the new and improved smart home products; so why would your pet be any different? Toss the plain old food bowl and get your pet a smart feeder this holiday season. Smart feeders allow you to dispense your pet's food on a schedule and control and track it through your smart phone. No more empty bowls and sad, hungry pets after work because you can remotely distribute food at any time.