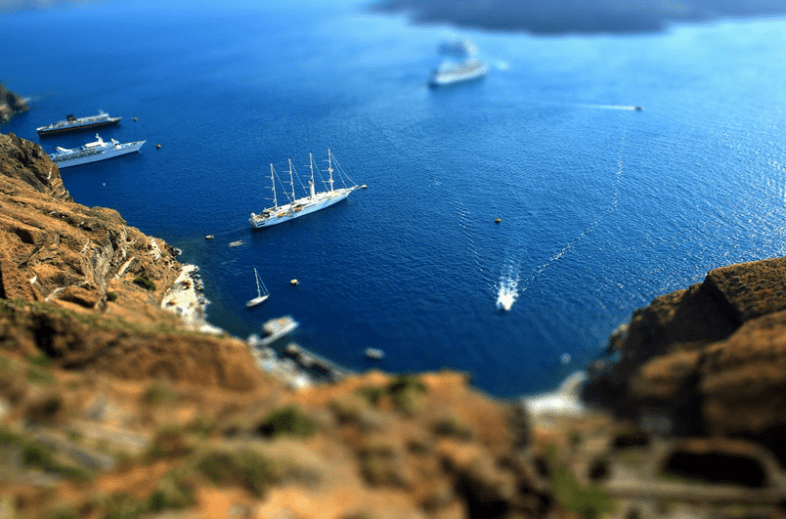 Cruises are amazing — if you have accurate expectations, know your vacation style preference and conduct the proper research. Being a popular way to take those ever-so coveted vacation days, it's no secret the industry is an attractive one. By 2018 the number of passengers carried by the cruise industry is expected to exceed 24 million. Having a global market share of nearly 42 percent, Carnival Corporation was the largest cruise company in 2013 followed by Royal Caribbean Cruises and Norwegian Cruise Line. No matter where you plan to go gallivanting across waters; make sure you think of what you may and may not enjoy about this kind of vacation. While a perfect fit for some types of vacationers, cruises leave many exhausted. Repeat cruisers, already know what they are getting into, but for everyone else: Guarantee you will enjoy this costly departure before spending a hefty load of cash. You deserve to enjoy a whimsical escape. So, hold off booking your cruise and schedule a different trip if these six factors don't sound like your vacation style:
1. Copious planning
Contrary to belief, the planning only begins when you finalize your cruise package. You will need to plan excursions to ensure safety and to enjoy the scenery to its full extent. You have a specific time to dine and are given an itinerary to keep up with each day you are on the ship. There are a variety of comedy shows, karaoke nights, bars and casinos to keep you busy — if you keep track of time to attend them. Keeping your eye on the clock is important otherwise the ship will depart without you. If you are a planner, then you'll love scheduling your days.
2. Group dining
"Go for the food," they say. Food is usually a perk and cruises have a lot of it, but keep in mind for dinner you may be seated with fellow passengers who you do not know. You could make friends . . . or have unpleasant dining. You will spend a lot of time at your dinner table each night, and hopefully you are only left soaring with laughter. If you travel with one or two others you are more likely to be placed with unfamiliar passengers. Dinner may end up making you feel anxious or pleased during your cruising depending on the atmosphere of your table. 
3. Significant expense
Plan to spend more money than you think because it will cost more than you initially anticipate. Cruise lines are really sneaky about deceiving first-time passengers regarding all of the costs throughout the duration of a trip. Not to mention that the cost of drinks makes for a pretty fat bill. You may want to check out this article by Cruise Critic sharing some of the hidden costs. Make sure you have extra money to spend so you enjoy the most of your experience. If you don't mind the expense, then you are much more likely to enjoy your experience.
4. Sharing moments
The wind pours through your hair as you are curling up on the deck with an inconceivable view of nothing except crystal blue water. Now, picture many moments like this shattered by conversation. Some vacationers prefer to relax, but some cruise to socialize. Here, many passengers are constantly working to gain week-long friends, even during the instants you are creating memories with your friends and loved ones. Social passengers could hinder your cruise experience if you prefer to keep to yourself, or enhance it if you wish to socialize. Just remember, there is no hiding on a ship.
5. Close quarters
Cruising is not for the claustrophobic. This is no secret. Unless you can afford the best-of-the-best cabin, make sure you understand your tolerance of small spaces. This shouldn't be an issue since most of your time will be spent elsewhere. It's not just the cabin size that deters some passengers. If you are easily restless, then cruising may not be for you. Even though the ships are large, there is little space to roam and adventure. Depending how long you are at sea, the select evening activities planned to keep you occupied could exhaust themselves. However, if small confines provide you with comfort, then you are set.
6. Lack of authenticity
Not speaking for all tropical ports, but for some the area is pure tourism. While the locals are soliciting up and down the public beach shoreline you are taken to a private beach elsewhere. If you travel off the beaten path most likely you are left saddened and pondering the quality of life of the locals who appear to have so little. At some ports, you may take a 45 minute bus ride just to avoid the local, vacant atmosphere. For some, a private beach is all that's needed to make a great vacation. However, if you do not enjoy turning a blind eye, then you could very well be left heartbroken.
Cruising is not for everyone, but traveling is for most. If you like to roam and are the traveler who likes to go with the flow, then maybe backpacking is more your vacation style. For the vacationers affirming criticism of the cruising industry know you are not alone. But, if you do decide to commit to booking a cruise, then here are an additional five tips of what you may want to avoid.