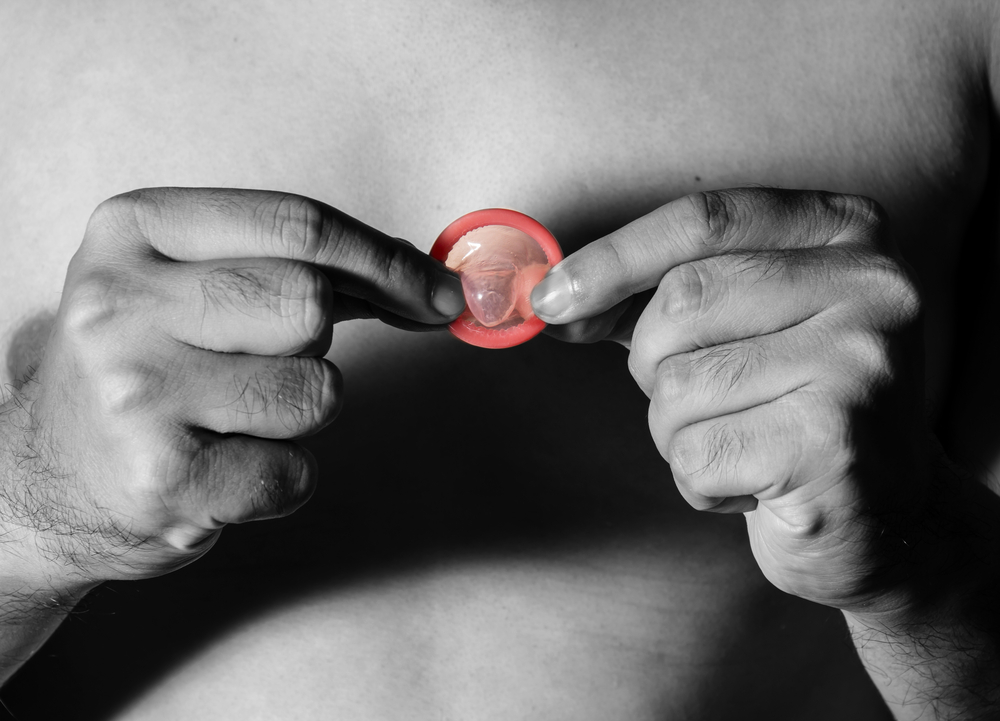 Producer's note: Someone on Quora asked: How do adult performers avoid STDs even when they engage in unprotected sex? Here is one of the best answers that's been pulled from the thread.

Let's start with debunking a false myth: there is no such thing as protected sex. There are tools and ways to limit the risk, the most efficient of which is common sense, but the only way to be protected from catching STDs when having sex is not to have sex at all. This is true for adult performers, but also for "normal" people. In fact, regular people who have a minimum level of promiscuity are probably more subject to catch STDs than adult performers.
The reason is simple (so, i answer your question): adult performers (well, the majority, at least) get regularly tested (up to twice a month on average, for me, plus rapid HIV test on site right before shooting, to discourage tests forgery) against STDs and therefore when performing with other performers they have a higher (although not infallible) level of knowledge over the possibility to get infected with STDs than the average person who don't normally know the health status of their partners in advance.
In case you were wondering why sex with condom is erroneously called and perceived as protected sex, the reason is simple and a multiple one: condoms break, condoms slip off the penis and get stuck inside the vagina, cunnilingus and fellatio can transmit STDs pretty easily if one of the two partners is infected (while you could use a condom for fellatio, the risk of breakage is even higher due to teeth in the way; no condoms available for cunnilingus yet); in fact even French kissing, although with a significative drop in chances, can lead to certain STDs transmission.
That's why, while we are awaiting for a cure especially for HIV, knowledge is everything and there is definitely more knowledge among adult performers than among promiscuous regular people.
Something that isn't underlined enough is that condoms without knowledge can potentially be more dangerous than bareback with knowledge, because of the placebo effect over the perception of protection: I don't care to know if you are healthy or not, because we are doing it with condoms and therefore it's gonna be alright. It's like running a car 200km per hour against a concrete wall and expecting to walk out just fine because the car is equipped with airbags.
This is not to discourage the use of condoms by the public, but rather to encourage the public to prioritize knowledge of your own and your partners' health status over a 1mm latex barrier: if I know that you are almost certainly (again, there is no 100% safety, unless you don't have sex at all) healthy, then I can contemplate the use of condom for that extra layer of protection. But never viceversa.

This answer originally appeared at Quora: The best answer to any question. Ask a question, get a great answer. Learn from experts and get insider knowledge.