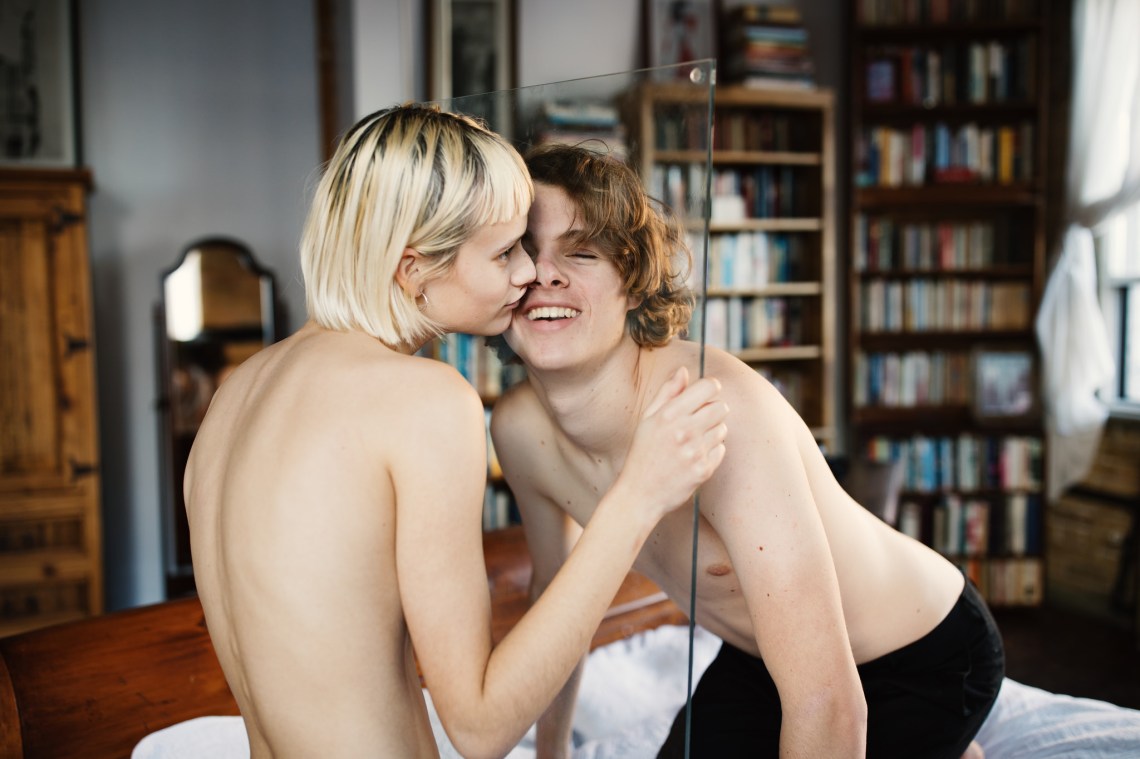 Aries:
March 21 – April 20
You love being complimented on your body parts or how to feel. Your favorite phrase: When he/she throws you into a new position and says, "You like that?" mm yesss!
Taurus:
April 21 – May 21
You love rough sex…like scratches down your back, hands at the neck, fingernails digging into skin rough sex. Anytime, anywhere.
Gemini:
May 22 – June 21
You're secretly into the intimate weirdness of trying new positions and figuring out how it works. There's something sexy, yet innocent in learning something completely new together.
Cancer:
June 22 – July 22
You love being degraded in bed: slapped, treated like a porn star, thrown around, etc. That contrast from your real life is refreshing and sexy as hell.
Leo:
July 23 – August 22
You secretly love being treated like you're fragile: kissed tenderly, asked if it feels good, slow and intimate embraces—that shit turns you on.
Virgo:
August 23 – September 22
You secretly love fucking in public places: bar bathrooms, movie theatres, backs of cars, the list goes on. You don't always get to indulge this fantasy, but when you do, damn it's hot.
Libra:
September 23 – October 22
You love the sex that happens without thinking, like when the two of you are not doing anything sexual at all, but out of the blue the tension grows and it takes about two seconds to rip each other's clothes off and start fucking each other's brains out.
Scorpio:
October 23 – November 21
You love when your partner takes intentional time for foreplay and gets you off before you even fuck. Not just jumping right in, but taking their sweet time to pleasure the hell out of you before you even begin.
Sagittarius:
November 22 – December 21
You're adventurous as hell, and always down for new positions and kinks, but what secretly gets you going hair pulling. You love when your partner grabs your head and yanks you around.
Capricorn:
December 22 – January 20
You're turned on by anything sneaky: sex at your parents' house, in your best friend's spare bedroom, in public. Being in a place where you have to be quiet and careful just gives you such a rush.
Aquarius:
January 21 – February 19
You're typically the kindest, most compassionate person…when it comes to fucking, though, what secretly gets you going is being in charge. The more you can throw your partner around, the more you're into it.
Pisces:
February 20 – March 20
You secretly love to pretend you're someone else (ex: role play, costumes). Getting to be someone you're not for a night is exhilarating.