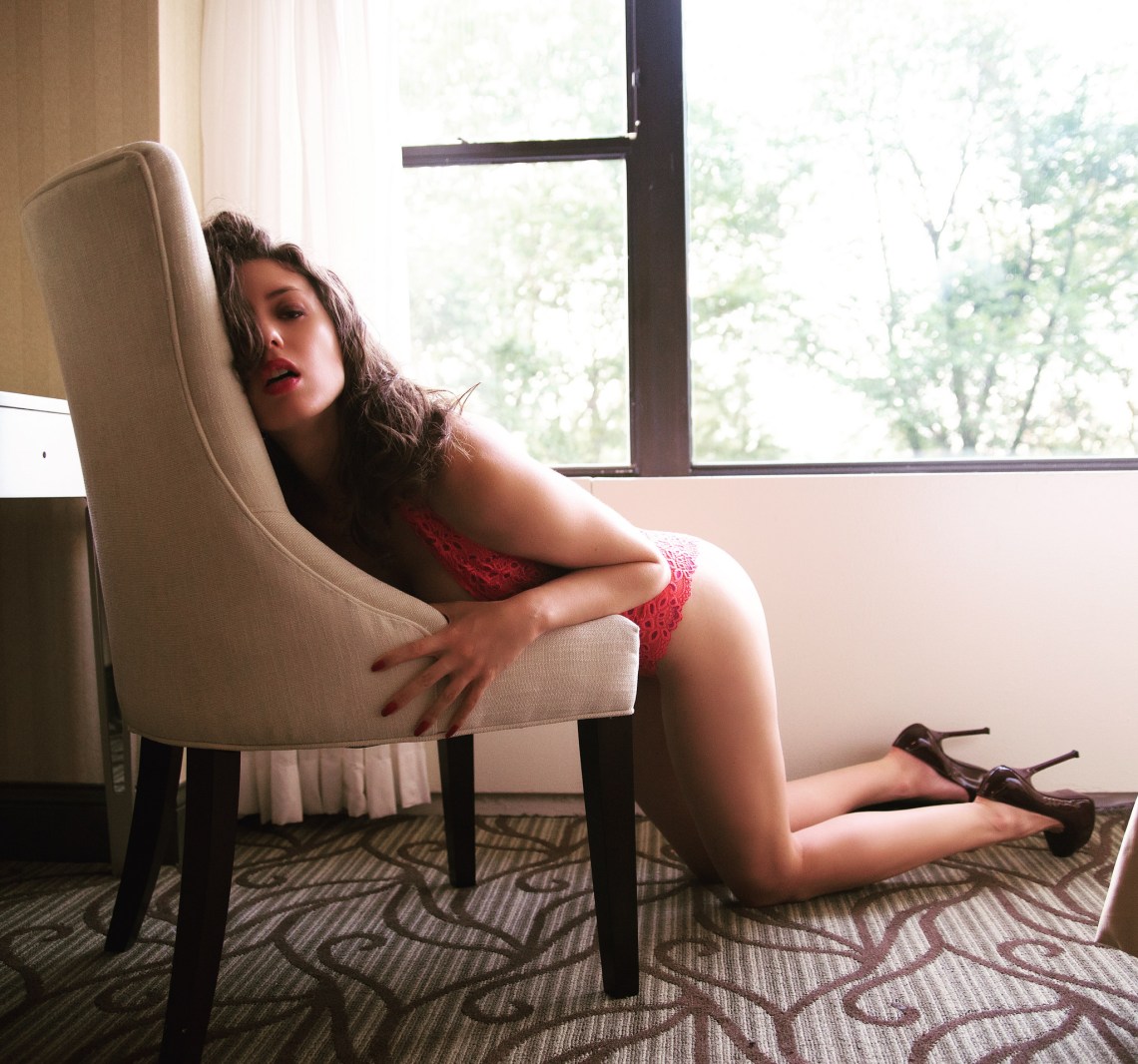 "I had a naughty dream about you and I need you to come over. Now."
This was the text from my ex flashing on my screen when I rolled over, and I was immediately wet.
My ex and I hadn't seen each other for months, until last week when we ran into each other, drunk at a bar and, what the hell? took some shots for good measure. There was some shameless flirting, a few 'accidental' run-ins, and some definite 'fuck-me' glances exchanged since then, but nothing too serious. Not until this text.
But it was time I admitted it. No matter what I did, for the last three months, I couldn't stop thinking about how much I wanted to fuck him.
It was time to give in.
***
He opened the door to his apartment and I drank him in. His white dress shirt was untucked, the top two buttons undone, just barely showing off his chest. His blonde hair was messy. With a casual hand he pushed the curls out of his eyes and I could already feel myself getting wet.
He leaned in the doorway and put his hand on my hip, squeezing slightly. Fuck. I always loved the way he grabbed my hips. It was sensual, but also commanding as hell. He was luring me into him and I had absolutely no control.
Without saying a word, he pulled me forward. Our bodies pressed against each other and I could feel him, rock hard. He moved his hand from my hip, running his fingertips over the thin fabric of my sundress, pulling it up, slightly, with his touch. He paused, taking a moment to tenderly outline the curves of my hips and breasts, then grabbed me by the back of the neck, thrusting his body to mine.
His fingers tangled in my hair, pulling my neck back so I could look into his green-grey eyes. "Fuck, Rox," he whispered, "you have no idea how bad I've wanted you."
I could feel my body getting weak. He pulled my hair even harder, and leaned his face closer to mine. His stubble rubbed against my cheek as he leaned forward, ran his teeth carefully over my neck.
I closed my eyes and gave in, letting my body melt into his. I could smell him, that fucking cologne mixed with tobacco and sweat. It was musky and natural, it made me absolutely crazy. God, I wanted him bad.
He bit my neck and I lost it, one hand trying to push him back in an effort to kiss him, the other fumbling with his belt buckle. In one quick motion, he let go of my hair and picked me up. My legs wrapped around him and he stepped backwards, kicking the door closed behind him, then turning and shoving me into it.
The pain mixed with pleasure was unreal, euphoric. "Please," I whispered. My entire body was throbbing, begging for him.
Leaning into me for balance, he grabbed both of my arms and threw them back against the door. I was his, fully now. I had no fucking control.
"I don't know if you're ready," he teased, rubbing his stubble against my cheeks again. He bit my collarbone, hard, and I couldn't help it. I moaned.
He grabbed both of my arms in his hand, locking them above my head. I closed my eyes again, leaning my head back. This was it. What my body had been craving for so fucking long. I was dripping wet.
"Please," I whispered pleadingly, locking eyes with him, "I'm ready."
"Oh, I don't think you are."
He reached his hand to my neck and pressed hard, pushing his lips into mine and kissing me aggressively. I didn't have a chance to take a breath, suddenly his tongue was in my mouth and I could taste him, sweet and fucking intoxicating.
He pushed his hand harder against my neck. My legs wrapped even tighter against him in reflex. I could feel him, hard and pulsing behind the thin layer of his pants. I struggled to breathe, feeling myself giving more and more into him. I couldn't pull away, couldn't push him off me.
But I didn't want to.
I thrusted my hips forward in an effort to get him to let go of my neck. Damn, he knew exactly how to turn me on. He pulled away for a moment, lifting his fingers and smirking at me as I gasped for air.
"Fuck you," I whispered, smiling.
"I know you want to," he said, grinning in reply. He always had that way about him, playful and sexy as hell.
He re-tightened his grip on my arms and grabbed my chin again, forcefully pulling me into another kiss. This is it. I thought. Finally. But he paused, pulled away, then put hand on my leg, running his fingertips slowly up my thigh.
He reached the hem of my sundress and played with it for a moment as my entire body begged for him. Then he slid his fingertips underneath and slowly began to push the fabric back. I quivered. I couldn't help myself. The desire to grab him and rip his fucking clothes off was unreal.
His fingertips grazed my inner thigh as he pushed the fabric all the way up, revealing my red lace thong—his favorite. He moaned, toying with the lace, feeling my warmth. I bit my lip in an effort not to cry out. I wanted. No, I needed him.
Gently, tenderly, he slid his fingers into me and I could feel my body tremble. He leaned in as he touched me, and I could feel him starting to lose his composure. His grip on my arms loosened and I pulled free, grabbing for his belt pulling down his pants.
"Fuck me on that table." I said, furiously unbuttoning his shirt so I could run my hands over his back muscles.
"Mhmm." He groaned, stepping out of his pants and thrusting me hard into the door again. I grabbed his cock, feeling it warm and hard in my palm.
"Table," I said, pulling him closer to me. "Now."
This was the table where we'd first fucked, the first time I rode him and we climaxed at the same time like our bodies were meant for each other. Goddamn, we'd always had some good sex.
With his hand still inside me, he turned and pressed my body against the table. I grabbed his shirt, pulling it off his shoulders and toyed with his boxers, teasingly. But he was done messing around. He grabbed my dress and pulled it over my head, slipped my panties off and started pulling his boxers down. I pushed his hands away. I wanted to do it. I slid them off and guided him to me, spreading my legs. He spread my legs even wider and I could feel him enter me.
"Oh God…" He shushed me with his mouth on mine. His fingernails dug into my hips as he filled me with his cock. This was better than I'd ever imagined. He was familiar, fucking good, but the tension between us made it even more incredible.
He thrust hard and deep, then stopped and slowed for a minute, tracing my neck, sending shivers up my back and making me beg for him again. He grabbed my breasts and flipped me over so I could feel them press into the table as he pulled my hair.
"I'm…getting…" he groaned, and I could feel my body tense as he thrust deeper.
I arched my back and he knew what that meant. I wanted on top. "You ready?" I asked, nibbling at the base of the neck, the sensitive spot that drove him crazy.
He groaned in reply and I mounted him, slowly. Painfully slowly.
His eyes closed and his hands grabbed my hips, guiding them back and forth. We moved rhythmically, gaining speed. I could feel my own orgasm coming, matching his.
"I'm gonna…"
I tensed, letting him get deeper inside me. My own body tingled in response. I could feel our tension building together, making us both fucking lose it. We moaned simultaneously, releasing, and falling into complete ecstasy. I collapsed onto him, breathless. He pulled me closer, kissing me on my collarbone.
"Fuck, Rox. That was good."
"Mhmm," I replied, soaking in his smell, his taste, how unreal our sex was every. damn. time.
"Let's do it again."