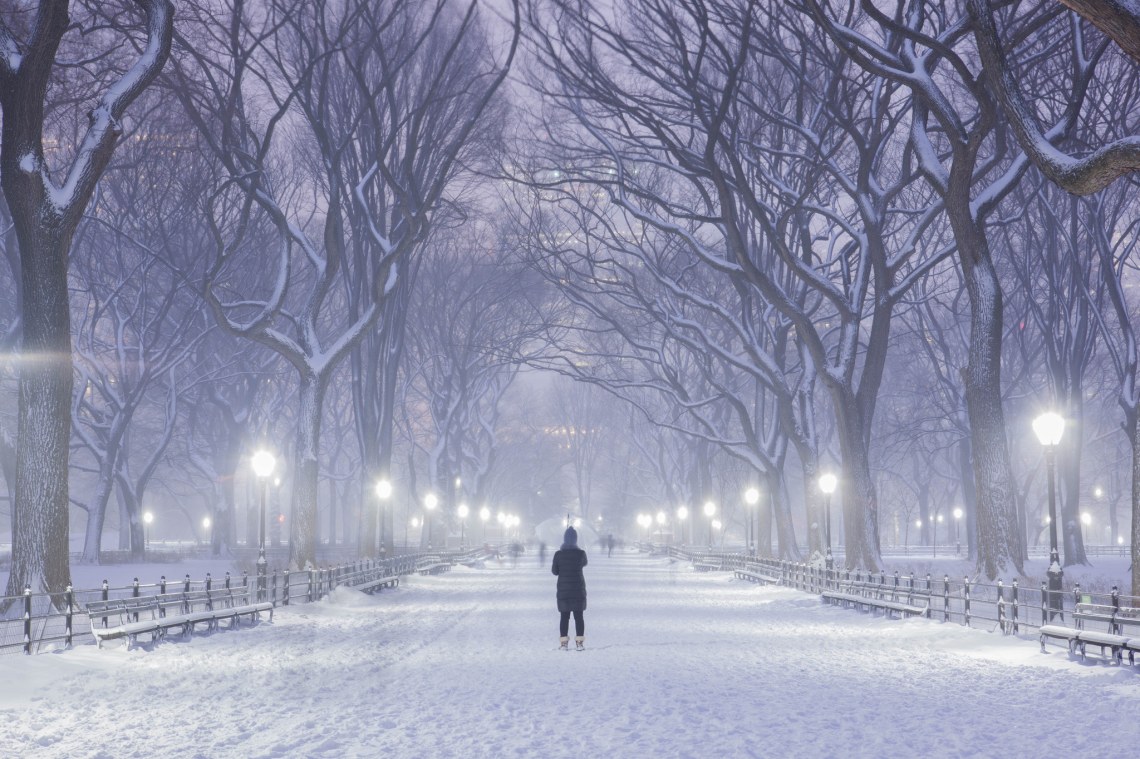 Calvert Vaux and Fredrick Law Olmstead designed Central Park to be a space where the tenets of Democracy — tolerance and diversity — would be translated into the physical world through trees and soil. The ever-expanding City, with its widening wealth gap, was granted a major public park. In part, its designers dearly hoped that this public space would come to address some of the social issues of the time by promoting the mixing of peoples, and generating tolerance for different ways of living.
Public Parks are an incredible asset — from the protection of national treasures boasting staggering beauty and biodiversity, to providing valuable breathing room and places for outdoor recreation in dense urban environments. Part of the benefit of these spaces is that they are for the public and, by virtue of being run by public agencies; they are also by the public. Don't get me wrong — not everything that public agencies do in parks is a good idea, or good for everyone. New York City is debating that very issue right now — discussing how and why parkland in wealthy communities has historically fared much better and received much more attention than parkland in poorer neighborhoods.
But what happens when your public land — the spaces theoretically held in perpetuity for us isn't operated or even owned by the public sector? What happens when private property owners and companies get into the business of providing these spaces? These questions began to surface during the height of the Occupy Wall Street movement, when citizens protesting excessive corporate greed at the public expense began utilizing the now infamous Zuccotti Park as their base of operations. In part this was possible because some POPS are open 24 hours a day, but since the movement, the rules have started changing. Questions about the implications of corporate provision of public space arise as public areas are increasingly managed by private companies through land — use and other tools (think Business Improvement Districts).
There are more than 500 public spaces in New York City that are owned and operated by private interests. These Privately Owned Public Spaces, or POPS, dominate parts of lower Manhattan, Midtown, and the East Side below 110th street.
The creation of POPS was made possible in 1961 when the City created "Incentive Zoning" that allowed developers to build larger buildings if they set aside parts of their property for public use. This was a solution to the issue of incredibly dense development where available parkland was sparse — remember that these spaces are in lower Manhattan and Midtown, our densest urban centers.
Privately owned public spaces are happening all over the world, too. Cash and land-strapped City Governments are making deals with private companies — allowing them to build larger, or cutting them tax breaks, in exchange for another plaza or garden where busy urban citizens can take a greener, healthier respite.
Advocates of POPS say that these spaces provide a breath of fresh air, and constitute an amazing network of "hidden gems." They acknowledge that there are shortcomings — in 1961 we weren't thinking so much about how visible these spaces would be. Many POPS are above or below street level, requiring some knowledge of their existence to access them. We weren't thinking about user experiences — in some cases POPS are little more than a few marble benches and scraggly chairs. The spotlight is on POPS, as the City pushes for better activation of theses spaces through revised design guides and better signage.
But what about the fundamental issue of a private company owning a public good? What about the fact that NYC continues to give away "sell" City owned property to private developers for $1. That land could be a public park operated by the Parks Department, forever. Instead, in the case of POPS, our public areas are increasingly part of a negotiated deal where the owner of it gets to build bigger if only they set aside some portion for the community. Who constitutes that community remains nebulous, and issues of elitism and exclusion pervade the design of new POPs around the globe.
When a private company controls a space, it has the ability to set "reasonable" rules for appropriate conduct. In England, requiring groups larger than eight to have a permit counts as reasonable. In some cases, private events can close public space. Building owners and private security can monitor and cherry pick who belongs in the park and who doesn't. They don't have to throw you out; groups who are welcome may never feel the discomfort of knowing the nuances of street harassment, but private security can dispatch the undesirables quickly and quietly. Persons affected by homelessness, youth (skateboarding teenagers, in particular), large groups, and political protestors are commonly excluded either directly, through rules that prevent certain activities, through the questioning and scrutiny by security, or through what we call defensive design which prevents sitting, lying down, or climbing in the area. While you personally may find these user groups annoying or have preconceived notions about their intentions and behavior, does that preclude them from using public space? Is a "public" space that can simply eliminate users a space you want in your City experience? What happens when you feel excluded — directly or indirectly?
I understand why the City does these things, and I don't mean to knock private development. But shouldn't private developers pay a fair price for the land they will be using? Shouldn't the public sector provide genuinely public parks to those it serves, instead of outsourcing that work to folks who, by their very definition, do not prioritize the public good? Alternatively, if providing public spaces is going to be outsourced to our private companies in exchange for certain perks, we must put protections in place that guarantee these public areas be maintained and used for the whole public. This means ways to report violations of user rights, better design guidelines to ensure that all users regardless of culture, ability, language, or activity preference feel safe and welcome in these places. It means better oversight from our public sector.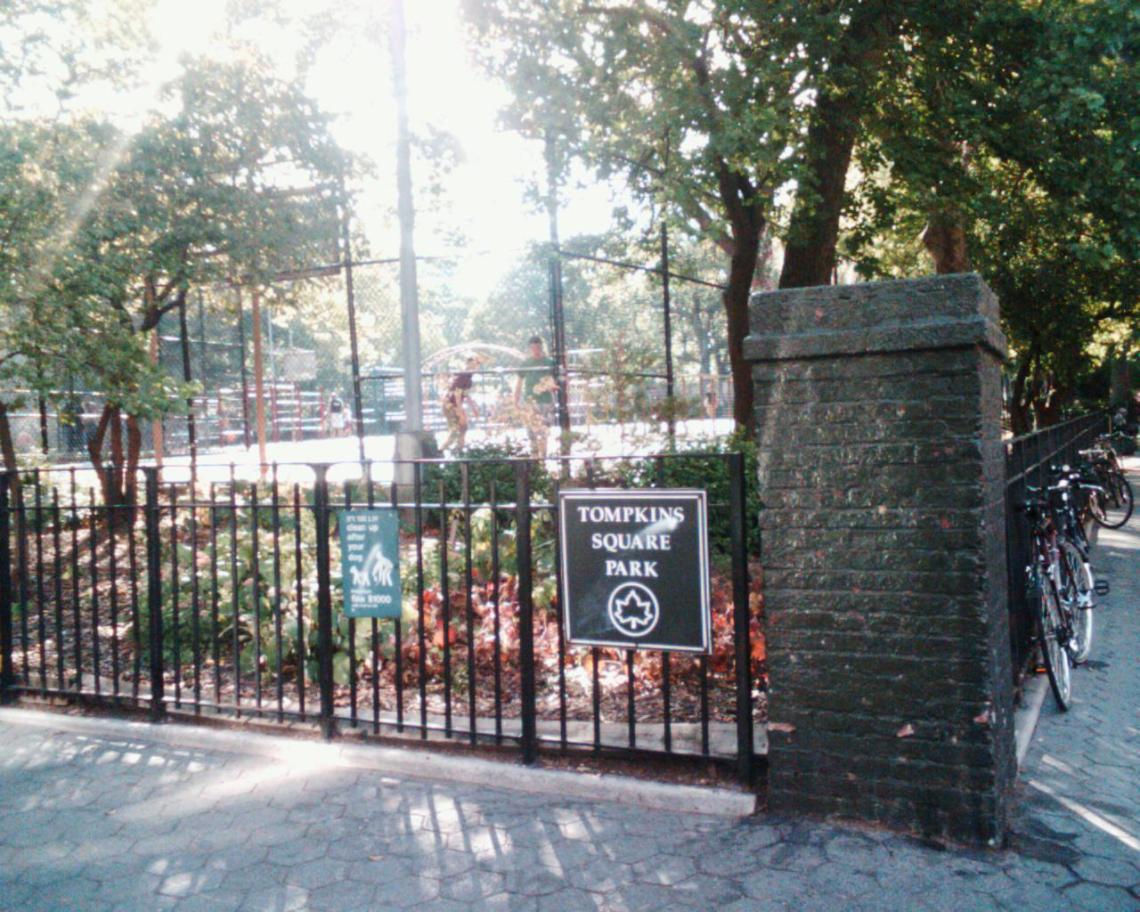 Advocates for POPS, is a project that gives me hope by providing a digital platform for users to engage with, talk about, and suggest revisions for these spaces but it is only the beginning. Private groups will need to start thinking like the public sector when it comes to design and daily users, while our agencies will need to anticipate the actions, desires, and motives of private companies who will be providing these areas, while also prioritizing its own business interests (namely, getting the highest benefit for its land in order to use that for other public benefits). Zuccotti Park and the Occupy Wall Street raid heightened the critical discussion around who gets to say what happens in these new spaces and why that is an important consideration. Cities are a beautiful, delicate balance of private interests and public use. Both benefit immensely from the others smooth operation, but in the end it is the public that stands to lose out if these spaces fail. Democracy translated into dirt and trees may have worked for Central Park — it was easier to know who provided the space and who was able to use it because the line between private and public was not yet so blurry — but for POPS it's going to take a lot more.