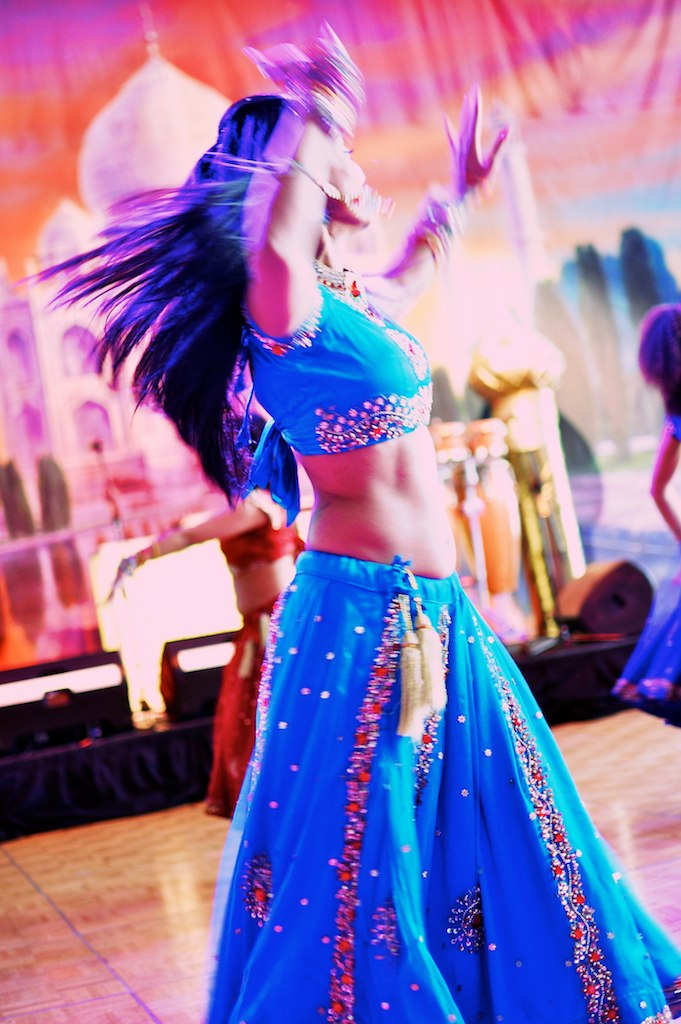 The trend of female-centric movies is finding its place in mainstream Bollywood.
In a film industry that is traditionally male-driven, watching a film with a female lead was a rarity. This no longer seems to be the case.
Gone are the days when the actress portrayed a submissive and obedient role, subservient to her male counterpart. There is a growing presence of strong female characters in the Indian silver screen who are making their mark.
In 2011, one of the industry's top actresses Vidya Balan delivered two back-to-back hits- No One Killed Jessica and The Dirty Picture. She won her accolades and fans for both films. The following year, Balan took centre stage in Kahaani, a film about a pregnant lady's quest to find her missing husband.
The trend of female-centric films continued in 2014 when Kangana Ranaut delivered a sleeper hit with Vikas Bahl's Queen. The same year saw Rani Mukerjee acting in Mardaani- a police officer's hunt for a missing girl who gets sold into sexual slavery.
Another film, NH 10, a film about honour killing in India was widely acclaimed when it released in 2015. The lead role was played by Anushka Sharma who opted for the film for its strong message on honour killing, rural violence and lack of respect for women. She also went behind the camera as a producer for the film.
Although these films differed greatly in storyline, they had one commonality; a female lead who managed to set the screen on fire. The films were a refresher from the conventional male-centric plot.
Bollywood was always a male-dominated zone with an undeniable bias towards male actors. Practically every film was ruled by a male character (be it the father, husband, brother or son). There was a double-standard where women, by default, came in second. While actors were recognised for their chivalry, actresses were sexualised by dancing around in wet saris or skimpy clothes. The few films with a lead actress were usually sidelined.
Mary Kom's director, Omung Kumar acknowledges that this may be gradually changing.
"If it's a woman-centric film, the budget has to be within a certain limit, and it should get wrapped up in a particular time period. But when a male star is at the helm, no one bothers about such things. But the perception is changing," Kumar was quoted in an online article on Hindustan Times.
He added that female-led films can break the stereotype and gender bias if they are directed well.
Actresses are no longer hesitant to negotiate their role in the silver screen. One of the industry's top earning actresses Priyanka Chopra has pulled off a bevy of roles- from an autistic woman in Barfi to a female boxer in Mary Kom to a femme fatale in Saat Khoon Maaf.
She is now starring in the Hollywood TV series Quantico for which she bagged the "favourite actress in a new TV series" award- the first ever South Asian actress to grace such a title.
One of the industry's most talented actresses, Vidya Balan was quoted in an online article on Hindustan Times, "people are gradually becoming more and more open to these films. The situation is far better than what it was five years ago. They (the industry) will need more successes to have faith in women-centric films because it's ultimately business."
The sudden surge in female-centric films may reflect the shift in Indian societal attitudes, especially at a time when women's rights are a hot button topic. Activists and feminists are challenging cultural stereotypes about women's position in society.
The film Queen– about a woman (Kangana Ranaut) from a conservative and traditional family who goes on a solo honeymoon after her fiancée dumps her- was a big hit among the masses. The film encouraged women to find their true selves and not get bogged down by any form of societal pressure. In the blockbuster, PK, Anushka Sharma is depicted as an independent Hindu girl who is in a relationship with her Pakistani boyfriend when she is studying abroad.
But as the trend of female-centric films increases, another trend is on a similar increase: item numbers. Item numbers are fast becoming trendy across Bollywood. Item numbers are highly sexualised songs with an "item girl" at the centre laden with racy imagery and suggestive lyrics. Almost every filmmaker is supplementing an item song in their upcoming project as a way to promote their film.
In retrospect, most item numbers relied on "vamp", usually played by a cabaret dancer. Now the lead actress doesn't mind assuming the role of an item girl. Actresses such as Malaika Arora Khan and Yana Gupta have opted for item numbers since they earn more than enough money by doing a single item number as opposed to full-on roles.
Moreover, Indian actresses earn significantly lesser than their male counterparts. A report published by Hindustan Times compared male versus female earnings in 2015. The gender-based wage gap showed that while actors such as Salman Khan and Shahrukh Khan raked in 40-45 crore, actresses such as Priyanka Chopra and Deepika Padukone fell short at 7-8 crore.
NH 10's actress Sharma raised her opinion against the glaring gender-based differentials in the Indian film industry during an interview with Anupama Chopra.
"A male newcomer and female newcomer will get paid differently," said Sharma.
"You're a newcomer… no one knows who you are, man or woman doesn't matter. It's just assumed that men need more money. I think people think that men need to run a family and women are looked after. I'm not saying this out of greed — I'm just saying value me. At the end of the day, you want respect. And when you pay me less money, you're telling me I'm not as valuable."
"I don't know why [the pay gap exists], but I think it's because it's in our society," she continued. "Boys are [seen as] more important."
While Sharma not only acted but also co-produced NH10, she received only 6-8 crore. In contrast, an up-and-coming actor such as Ranbir Kapoor easily cashed in 20-25 crore in some of his films.
Despite the gender-based pay differential, actresses are still proving their mettle by assuming unconventional roles. Similarly, more directors are taking the chance by letting actresses take centre stage as the protagonist. Movies such as Neerja, Maardani, Mary Kom and Kahani have broken the norm by centering the actress in a lead role.
The casting of strong female characters is the latest Indian silver screen trend that appeals to the masses. The coming months are hopeful of new releases with women in the main lead.
What will be truly refreshing would be a more satisfying payday for female actress in the Indian film industry.