Confidence is crucial. Owning key makeup products that will make you look and feel your best can get you through any day or night, no matter what style you wear.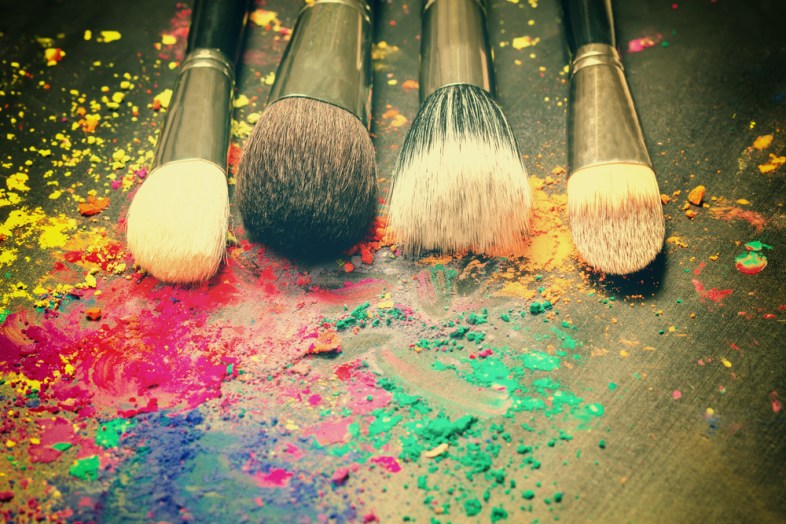 1. Liquid foundation: When liquid foundation is properly applied, your face will look nearly blemish free. Use this to your benefit. Maybelline Dream Satin Liquid is the way to go, especially if you are on a college student budget.
2. Under the eye concealer: Just because you rolled out of bed 5 minutes before your 8am class doesn't mean you have to look like it. Pro tip: make sure the concealer is a couple shades lighter than your actual skin tone. Your eyes will look brighter, and they will thank you later.
3. Matte powder: Think glowing, not oily. Matte powder removes shine and gives you the fresh look you want. You should also buy this a couple of shades lighter, because bronzer will give you the tan look you ultimately desire. Recommendation: Stay Matte powder by Rimmel London. Again, college budget.
4. Good bronzer: The word "good" is not an understatement. Some women enjoy splurging on certain makeup products. This should be one of them. Learn to contour, and buy a bronzer that is a shade darker than your actual skin tone. Tarte or Too Faced will never fail you in the bronzer department.
5. Mascara: Drugstore mascara is the way to go. Why pay $26 for Dior mascara when you could pay roughly $5 for a product that works just as well? Nothing against Dior, but college students need to pick their battles in the finance department. Secret makeup tip that might not be so secret: use a couple different mascaras in the morning. Volumizing plus lengthening is always the way to go.
6. Solid eye shadow palette: The Naked palette by Urban Decay is a force to be reckoned with; do not take this palette for granted. Whether you want brighter eyes for work in the morning, or a smokey eye for bar night, it gives you endless possibilities. The palette lasts for months, and is worth every hard earned penny. Pro tip: use the nude shade right underneath your eyebrow. This brightens your eyes, and if you have eyebrows that are freshly done, it makes them stand out even more. Eyebrows on fleek, anyone?
7. That one lip color that illuminates your smile the minute you put it on. You know exactly what I'm talking about. It makes your teeth look 10x whiter, and gives you the confidence you need before taking on that Communications exam. Or talking to the cute guy in Calc. Whichever you prefer.
Once you master these simple makeup products, it will take you 5 minutes to apply. It's worth it. Take advantage.