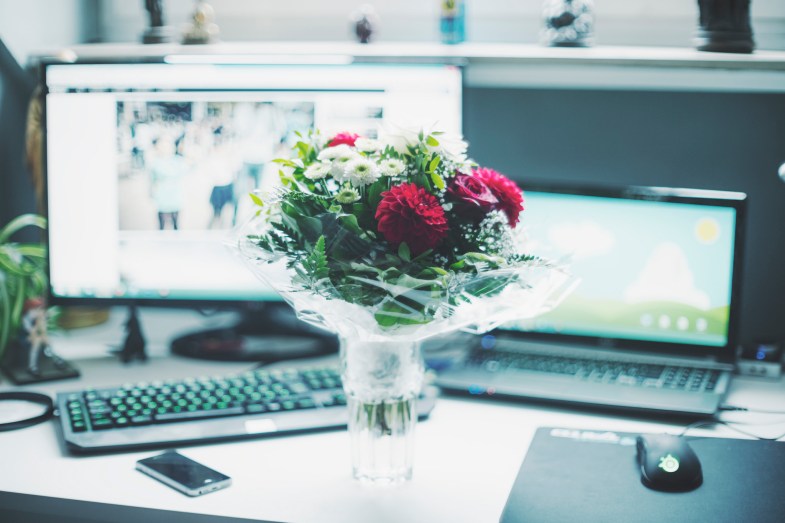 Being alone doesn't have to be a bad thing.
I've known so many people who feel as if they cannot be without a partner. So many young people these days jump from relationship to relationship, never stopping to even embrace their single status – every day on my Facebook feed I see people getting into relationships, engaged, married, pregnant. Sometimes it can make the rest of us feel as if we're doing something wrong.
I am undeniably the 'single friend' of my group. Never talking to anyone, never seeing anyone, never going on any dates. The only time I ever kiss anyone is if I've had too much vodka and in my inebriated state I grab someone in a nightclub and start making out with them.
At this point, it's almost as if I'm living vicariously through my friends and their love lives, but that isn't something that bothers me. I'm content with spending all my time by myself, drinking tea and watching Archer on Netflix until I fall asleep. The only person I enjoy sharing my bed with is my cat.
The idea of sleeping in a bed with someone every single night terrifies me. How will I starfish across the bed? How will I roll about and fidget all night? How can I play Candy Crush when I'm not able to sleep without irritating the other person with the glaring light from my iPad?!
As far as I'm concerned, the only love I need is the love from my friends. The only time I will ever be in a relationship again is if that person can speak to me in the same way my friends do. I don't want someone to be sickeningly lovey-dovey towards me. That's not what I'm looking for, now or ever.
Sometimes the media and people in real life can make you feel as if you should be in a relationship, but I've learnt that being single is rewarding. Being single shows you that you can be independent. There is no law that says you have to go out to find your other half to share your life with. Maybe for some of us, we don't have other halves. Maybe some of us are whole, and our only soulmates are ourselves.