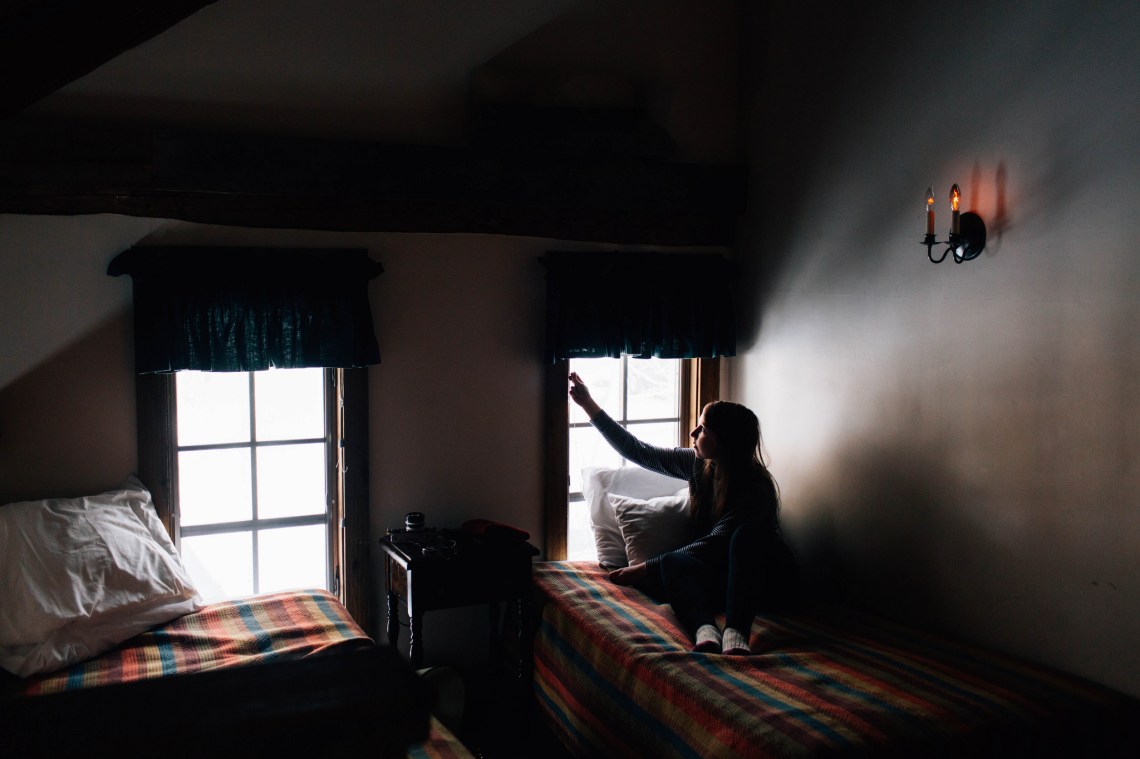 Just two months, that's all we have.
Two months until you'll be here and I'll be there.
Two months to memorize the map of your skin and every shade of blue in your eyes. Two months to know what it is to wake beside you, to smile to myself as you roll over to my side of the bed and nuzzle my neck. Two months of never missing you for more than a couple of days at a time, two months of knowing you're only a bike ride away.
It's not enough.
I'm not ready to say goodbye, not yet. Not ever.
Sometimes I wish I could settle for this life, a job which doesn't inspire me and a flat I despise living in because at least I have you. At least no matter what, there's always you.
I can feel time running out, slipping away from us. And every time you leave my apartment I know it's one less day you'll be coming back. So I have a plan for us, my love. I plan to fill this summer with everything that will make us laugh and fall deeper in love.
I will fill your mind with wonderful memories and give us both something to hold onto when we're miles from each other, lying awake, craving the feel of each other's skin or just the soothing sound of our breath in unison.
I want to trace this city with your hand in mine and visit all of the places I pressed my lips to yours.
I want to keep re-writing our story; I don't want there to be a single place left here which does not remind you of me.
It's selfish, isn't it? My inability to let you live without me, to find comfort in that little bar by the river which looks out at the boats gliding across the water, or to just find peace when this place and the people in it become too much.
I will never stop wanting to be your escape, because honey, you're mine.
And I know that even when my world is full of new friends and new experiences, when I'm writing into the early hours of dawn and crawling beneath the sheets after a crazy night partying on the beach, I'll still think of you.
Part of me will be left here when I go, the part of me that is yours, that always will be. Because even now, with two months ahead of us, I miss you; I can feel pieces of myself falling away and it terrifies me.
I don't know how be without you, it doesn't make sense to me. But I believe in us; I believe that our love is stronger than the miles which will be forced between us.
And I'm trying to see the good in the distance, the positives. I'm trying to remind myself of the person I was before you, the girl who would never sacrifice her dreams for a boy, the girl who swore that there is no greater love than the love you can have for your passion, for your dream.
But in so many ways, you are my dream.
And some days, when it's been almost a week since I last saw your face and I'm missing you like you are the most vital part of me, I wonder how I will ever cope. I wonder if I am strong enough for this, for our future.
But I am going to fight for us because what we have, it doesn't come around more than once.
What we have is a dream.