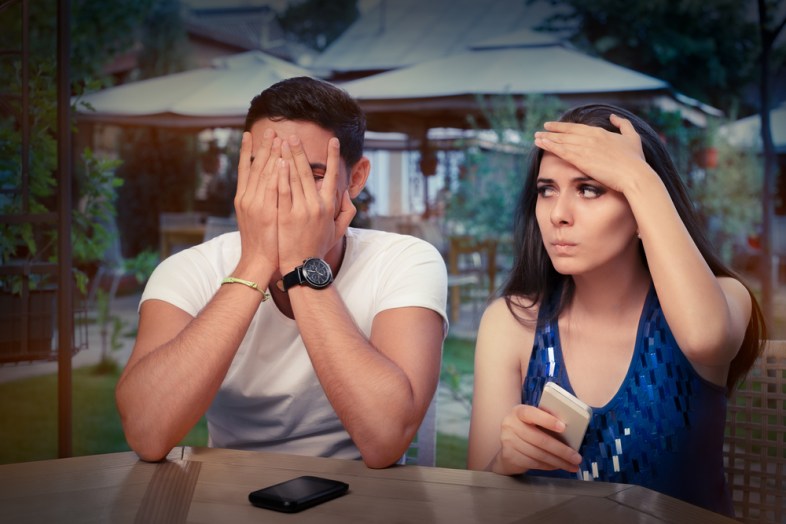 A first date is like a job interview, except instead of trying to convince a boss you're worth being given money, you're trying to convince somebody that you're an emotionally sane person who is worth seeing on a semi-regular basis (or at the very least, that they should let you stick your tongue inside their mouth).
We've all been there: butterflies in your stomach, making sure your hair is perfect, and worrying you'll say the wrong thing. There are a lot of ways to screw that last one up, but you can usually salvage a mispronunciation or Freudian slip. But under no circumstances should you ever, ever say any of the following:
1.
Sorry, I'm late.
2.
My ex and I used to come here a lot.
3.
This is my first date since my ex left me.
4.
All of my exes are crazy.
5.
I'm a really nice guy.
6.
I'm really glad I have a girlfriend now.
7.
I don't want to label anything.
8.
My mom is really excited to meet you.
9.
I have a really close relationship with my mother.
10.
I have a redhead fetish.
11.
You're paying, right?
12.
I forgot my wallet.
13.
I love you.