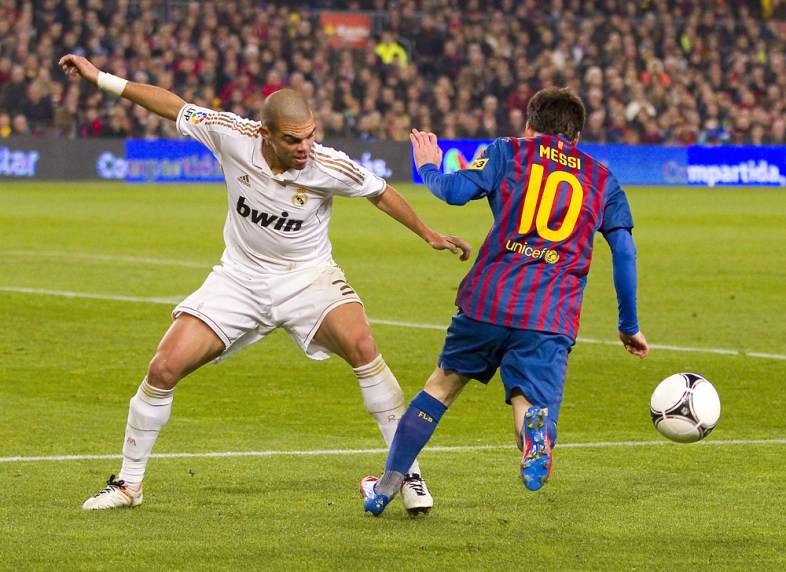 Soccer is known for being a sport that brings all types of emotions in a second. Soccer fans are known to be very aggressive people while they're watching a game as well as very sentimental people when their team either wins or loses. Teams like Real Madrid, Manchester United, Bayern Munich, Paris Saint-Germain and Juventus keep making people visit their stadiums and buying their jerseys; but, what makes this sport so exciting? Here are some reasons why soccer is the best sport nowadays.
1. It Is A Team Sport
Sports like archery, wrestling, and snowboarding are interesting, but they're individual sports. Soccer is a team sport, which helps you to connect to it. You feel like you're part of the team and that it needs your support to win. In soccer you need to rely in each of your teammates and not only in your skill. Fans go to the stadiums not just to see Lionel Messi or Cristiano Ronaldo, they go to watch their team play. Individual players make differences, but it is the teams that wins — not just the player.
2. It's Popular
According to the 2006 FIFA Big Count, soccer has 270 million people (four percent of the world's population) involved in soccer, which includes male and female players as well as referees. 
3. It Is Easy To Learn
Soccer is an easy sport. Learning the basics is not a big problem. It has straightforward rules and few regulations. It is easy to understand and if you need help one of your teammates can help you.
4. It Makes You More Athletic
Athleticism and fitness are really important in this sport. Soccer players train all week for their games and they do a lot of exercises to stay fit. Stature and physical strength are not really important; skill and speed are more useful. You can look at Gareth Bale and you can see that he runs really fast and that's his skill, or you can look Lionel Messi and see that he relies in his creativity during the game. You don't need a body of a wrestler to play soccer. Because it makes you fit, many people practice it as a hobby. Also, why do you think many soccer players are married with some of the hottest women in the world?
5. It's International
Soccer is in many countries. The best soccer leagues are the Barclays Premier League (England), the Bundesliga (Germany), the Serie A (Italy) and the Liga BBVA (Spain). It also has many international competitions like the World Cup, the UEFA European Championship and others for the national teams. For the clubs there's the FIFA Club World Cup, the UEFA Champions League, UEFA Europa League, between others. This gives and opportunity for fans to see their teams play against teams from other countries and it's also an opportunity for fans to visit other stadiums in different countries while they support their team.
Also, the sport has a huge global reach. You can be in Turkey, China, Brazil or Morocco, and you'll find people interested in soccer.
6. It's Not Expensive
It's a game where you don't need a lot of things to play. You need a ball (if you want to practice like a pro you need a good one) and tennis shoes (or cleats if you want to take the sport more seriously). If you want to buy a team jersey that's up to you, but it's not needed. A jersey and shorts are the only things you need besides the ball.