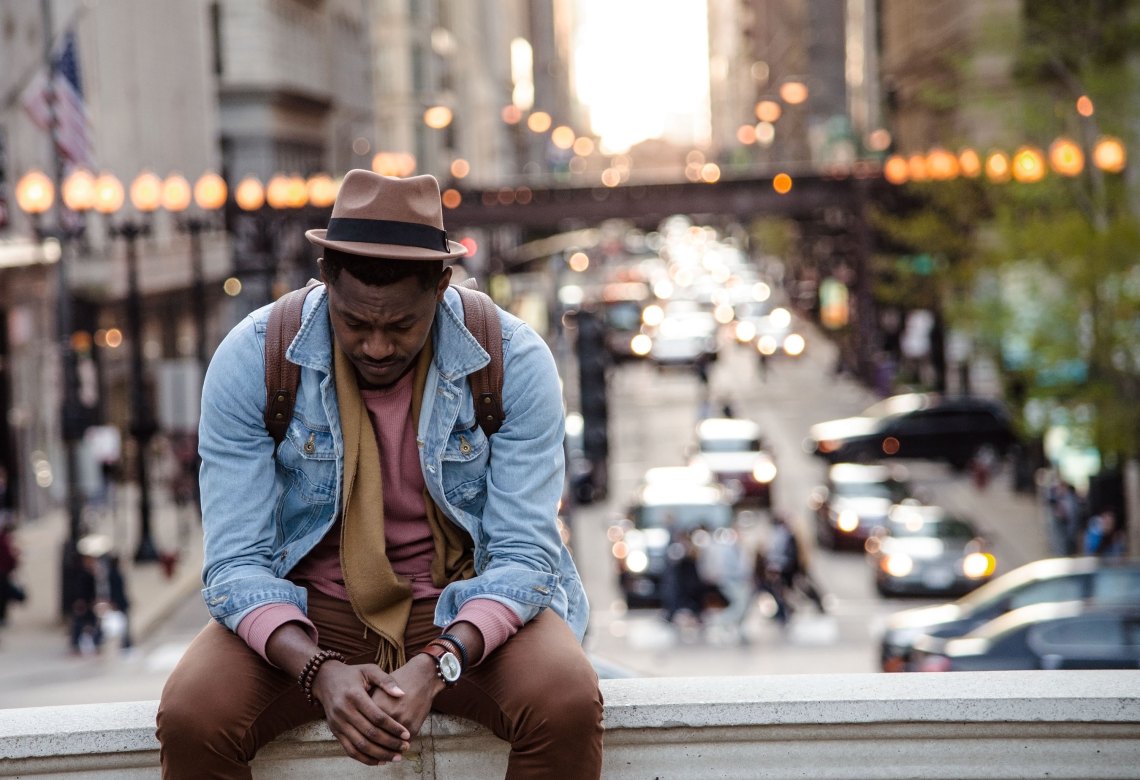 At twenty, I never thought about falling in love. It was definitely not my priority in life.
The feeling was alien to me. I'm amateur when comes to this thing. But then one day, you came along. You taught me everything about love, its happiness, and more importantly, its pain.
I think both happiness and pain really come together when you truly fall in love, and I was glad you taught me this great lesson about love. Knowing what I've been experiencing made me stronger and wiser, and thank you for everything: for the pain, and for the happiness.
It all began one lazy afternoon. I was hurriedly walking that day because I had a magazine article deadline to beat. Wearing skinny jeans partnered with a loose white t-shirt and black slip ons, you easily spot me in the crowd of our school hallway. I was unaware of your interested stare.
I was about to enter in my classroom when you intentionally hit the door knob first and opened it for me. Then, you smiled. Similar to romantic movies, Cupid pointed his arrow and targeted me. I got hit sharply, I knew it then.
After that incident, I started hoping that I could see you again. And heaven knows how much I've prayed that our story would be continued because I knew it would lead to something special. I was right. Although I never got chance to know your name, you really made an effort to know mine. Crazily, you added me as friend on Facebook.
Through Facebook, our mini forever started to roll. My feelings for you grew stronger because of the virtual closeness, as well as the dating escapades we had gone on together.
You made me feel what it is like to be loved, to be cared for, and how to feel special. You changed me. You made me see the hidden beauty within myself I couldn't see before.
In short, you helped me to accept who I am, and to be I who am. You were my confidence booster whenever I felt low and ugly. You saw something special in me that I never knew I had. And for that, you gave me reasons to live happily.
All was well until it's wasn't.
I don't know what had happened, what was your reason was for leaving so fast. I don't know why it was easy for you to let me go. Maybe what we had was just a fun game for you, which turned out was the case because another person you were seeing confronted me, accusing me of stealing you. I was totally unaware of the romantic relationship that the two of you were brewing up. It is not my hobby picking up the garbage of somebody else.
I hate you for what you have done, but I can't stop loving you and that is a painful reality. I have asked God several times if I deserved the actions you have done. I have never done something bad to someone as far as I remember, and yet how have I harbored this kind of fate?
You tricked me. You betrayed me. You played with my heart. You caused so much pain. You told lies. Why are you so cruel?
Healing takes time. It really won't an easy journey. I never imagined that I could be brokenhearted. It is not really an overacting thing when you are in the process of moving on. For others, moving on is faster because life is too short to be sad. There are so much fish to catch in the world. But for me, there is still pleasure in the process of moving on. It enables me to see love as whole.
Forgiving you is not an easy task, but I have to. Slowly, I have learned to accept that nothing really lasts forever. If there is, it's definitely not our story.
There were nights that my heart was so full. And now I can't stop feeling the pain. I don't know who is to be blamed. Is it you or is it me?
It's probably you. My life was stable and I was happy on my own. When you came along, my heart stability shackled, and thus I was immediately befallen into your trap. I was your willing victim, not knowing the danger ahead.
But perhaps it is me. I was so gullible, so easily deceived by your sweet words and gestures. You blinded me by your fake, showy love. You are really such a great actor.
I was not able to know your motives because your eyes speak differently. They speak adoration. Your mouth says devotion eloquently. With your hands, I felt warmth, your unspoken care. All was a stage play; I got the supporting role when the lead role was given to someone else. I think, because of your great acting, the award should not be yours; it should be given to me. Without me, there might be no play at all. Right?
The pain that I have been through made me realize that maybe ours had to be ended so soon. God planned something special for me. Someone I truly deserve to have, not a scumbag two-timer.
Oh, you are not two-timer anyway. I was the only one who assumed that your sweetness, and that your affections equated love.
As I am writing this, I know, I got totally healed. There are a lot to be accomplished, so I have to throw out all the things that holding me back from gaining a meaningful life. I can now let you go to the place that you should belong: in a trash.
Don't you worry, I have no ill feelings for you. I was just happy that finally I found courage to let you go to your rightful place. And that would be show the greatest love of all.
Next time I fall, I'll make sure that it will never be a phony love affair. It will be real. I can't escape the pain, yes. However, I'll probably enjoy the ride because the love is true and genuine.
I hope I will see you soon.
I hope you see my smile. I hope you see my happiness. I hope you see the drastic positive change that you brought onto my life.
I love you. Goodbye.