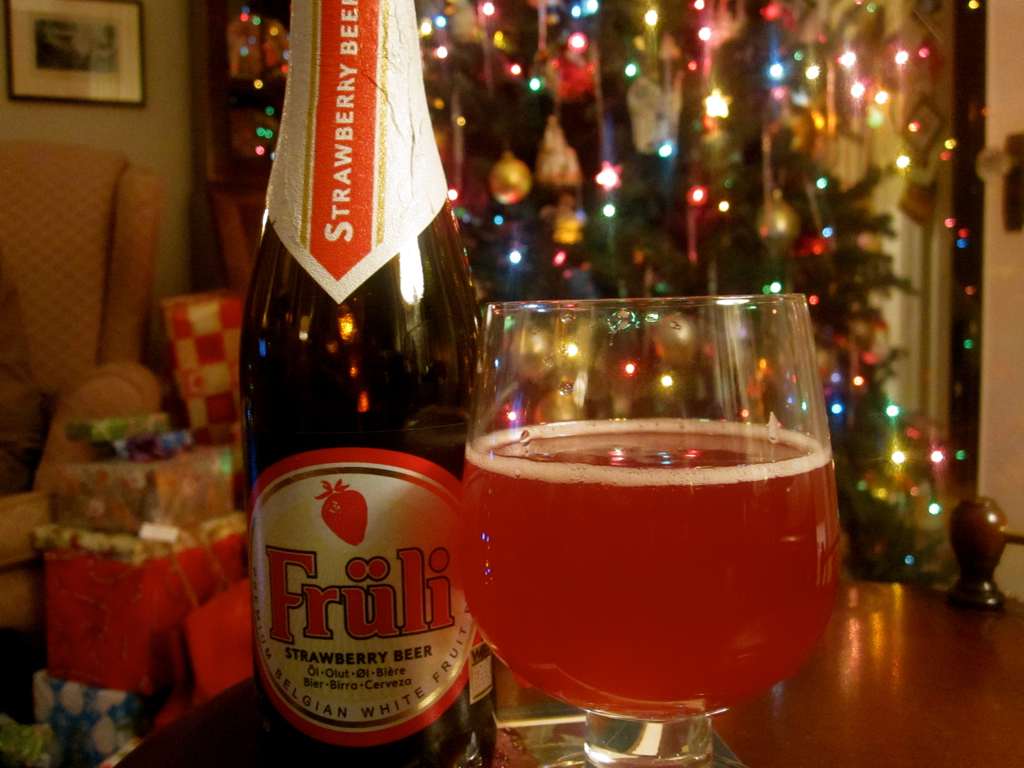 December is the month for holiday parties. Alcohol is flowing and ugly sweaters run rampant! In these times of typical holiday induced overconsumption, a question arises:
What are some easy strategies for drinking moderately this month while still having a great time?
First of all, it's important to define what moderate drinking actually entails. According to a post by moderatedrinking.com drinking in moderation includes:
"No more than 3-4 standard drinks per drinking episode and no more than 9-14 drinks per week, depending on height, weight, etc."
Furthermore, it's important to spell out exactly what defines one drink:
a 12 oz (355 ml.) beer with about 5% alcohol (average for most U.S. beers)
A 5 oz. (150 ml.) glass of wine (12.5% alcohol)
1.5 oz. (45 ml.) of 80 proof liquor (40% alcohol)
If you're drinking a high percentage holiday craft IPA, or a double shot of rum in your eggnog, it's more than likely equal to two drinks. While some places love Christmas more than others, joyous holiday celebrations are embraced all over. The following tips will help you find balance within your party endeavors this holiday season.
Sip Your Drink
Believe it or not, this isn't a race. It might have been back in the college frat house "glory" days but chugging your holiday drinks is often not the best idea. Focus on the social interactions in front of you. The time you'll get to spend with family members you might only see a few times a year, is more important than the drink in your hand!
Choose Quality Rather Than Quantity
You don't have to choose to drink cheap domestic beer all month, it's not the Fourth of July! Take the opportunity to try new drinks you've never had before. The following drink recipes are both festive and delicious. Experimentation with new jubilant drinks equates to a sippable yet exciting party experience.
Vanilla-Rosemary Lemonade: sugar, vanilla bean, rosemary sprigs, fresh lemon juice, water, vodka/gin
Apple-Ale Wassail: apple cider, port wine, lemonade, brown sugar, apple, allspice, cinnamon sticks, cloves, cardamom
Holiday Cosmopolitan: lemon juice, cherry reduction, orange liqueur, vodka
Gingerbread Martini: half and half, gingerbread syrup, Baileys, Khalua, vanilla vodka
Pomegranate Mimosas: orange juice, pomegranate juice, champagne
Pecan "Milk" Punch: Toasted pecans, cinnamon, cream of coconut, water, bourbon
Pear-Basil Sipper: lemon lime soda, basil leaves, sugar, pear nectar, crushed ice, pear vodka
Cherry Frost: sparkling white wine, brandy, black cherry liquor
Jingle Juice: orange juice, maraschino cherry juice, lemon juice, orange liqueur, vodka
Ultimate Alexander: cold brew coffee, coffee ice cream, chocolate syrup, brandy
Hot Cider Nog: half and half, milk, apple cider, eggs, sugar, cinnamon, nutmeg, bourbon
Eat Food While You Drink
With all those tasty holiday foods out there it'd be a shame to only indulge in alcoholic activities. Overeating is also a common problematic occurrence during the holidays. But keeping the right amount of food in your belly will result in a much happier and less hung over outcome to holiday partying.
Never start drinking on an empty stomach!
Potential Issues at Themed Party
The Christmas season is the most wonderful time of the year. Don't ruin that by vomiting all over your sexy santa outfit. Themed parties such as the timeless 'ugly Christmas sweater party' are great but can at times account for excessive alcohol consumption.
A study by Case Western University professors indicates that:
"Themes tended to be highly sexualised. Compared to non-themed parties, theme parties have been observed to be more rowdy, louder, involve drinking games, and often feature kegs and hard liquor…Themed parties are associated with heavy drinking and are consistent with environments sought by heavy drinkers. As a result, themed parties are marked by a greater number of alcohol-related problems."
There's no reason to be a stick in the mud at a party but moderation is an important idea to keep at the forefront of your brain.
Don't Be Afraid to Say No to a Drink
While pressure from friends or even family may exist, remember this one simple fact: you are in control of your own life, your own decision making process. There's obviously no shame in moderate drinking, or not drinking at all.
Do what you want to do. Don't let festivities or social engagements blur the lines of your own preferences. You'll have a blast regardless or the amount of alcohol you consume.
Additional Tips for Safe Holiday Party Best Practice
If you are hosting a party and serving alcohol, ensure that all guests are comfortable and that alcohol does not become problematic.
Do not pressure anyone to drink.
Offer a selection of non-alcoholic beverages as well as a variety of food.
Stop serving alcohol an one hour or more before the party ends.
Don't continue to serve alcohol to an intoxicated guest.
Don't let anyone who is drunk, drive. Arrange from cabs/Ubers or if the host of the party is comfortable open up couches or floor space for party guests.
If you do chose to drink this holiday season, do so in a responsible, sensible, and healthy way. Have a blast, and stay safe out there!