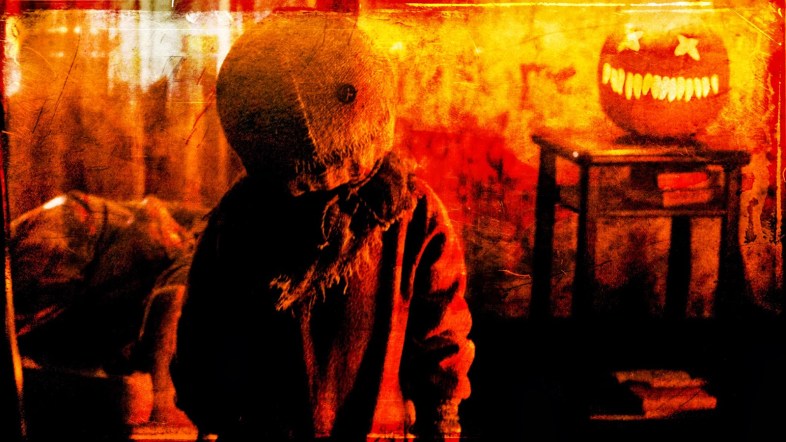 It's the best time of year to indulge in a scary movie fest on your couch, but sometimes it's frustrating to pick a title since horror movies can be hit or miss. We asked around for people to share solid movies that were truly terrifying, so everyone can have a good scare this year. Enjoy!
1. Suspiria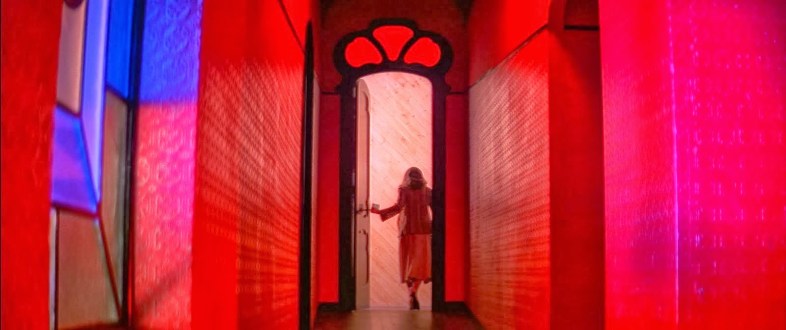 A lot of people don't think to go back this far for quality horror movies, but Suspiria is one of the scariest movies I have ever seen in my life. It will stick with you for days after you watch it. – Chris, 31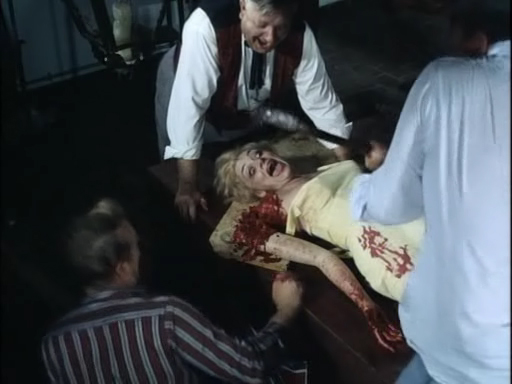 In this, one of the first slasher movies, Pleasant Valley, AR is a fictional town that was supposedly obliterated during the Civil War. 100 years later to the day, Pleasant Valley and all its former Confederate inhabitants are magically resurrected. Some lookouts spot six "Yankees" passing by on a local highway and divert them into town to help celebrate the "centennial." One by one, in the most brutal and bloody fashion, the "Yankees" are slaughtered. John Waters said that the best thing about this film—and everything else directed by slasher-film pioneer Herschell Gordon Lewis—is that it's completely "indefensible." – Miles, 29
3. Exists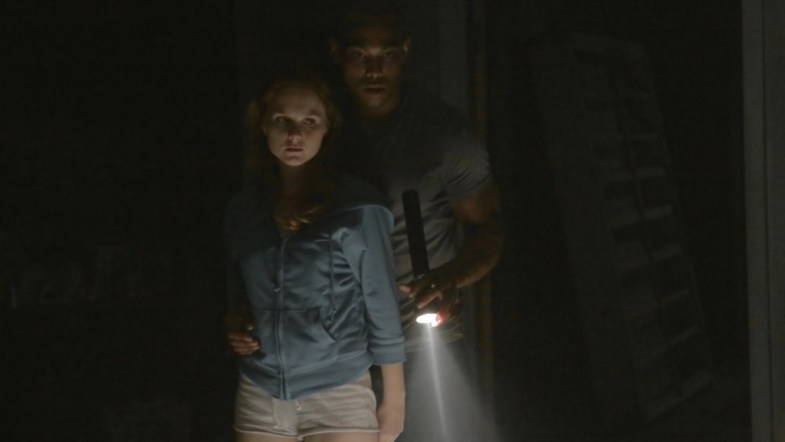 I saw this one the other day and really liked it a lot. It's a found footage movie about these really aggressive and violent bigfoot encounters. It may not sound creepy, but it was pretty great. – Erin, 24
This was filmed on such a low budget, all the dialogue is dubbed in with a supremely creepy echo effect. Starkly beautiful desert photography frames the legend of The Chooper, a sword-swinging lunatic ghost who haunts an abandoned hut in Death Valley. Do not, under any circumstances, watch this while high on PCP. – James, 33
5. The Moth Diaries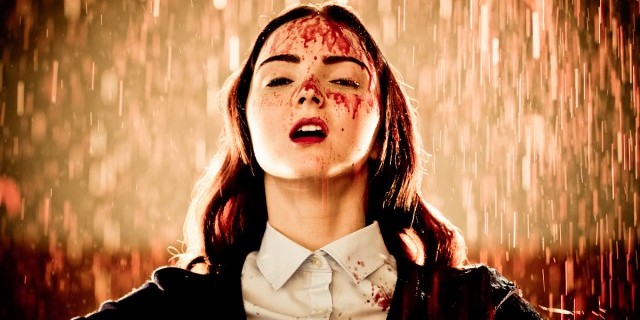 If you're someone that likes the darkness or scary movies but you don't like gore or being too scared to sleep afterwards, I recommend The Moth Diaries. I stumbled on it in Netflix a few weeks ago and I couldn't believe I'd never heard of it before. It was super engrossing and really, really well done. -Amy, 25
6. The Pact
Holy crap. I was expecting a normal ghost movie, but this one took a really creepy twist. The sequel just came out as well, so you can finish the first one and immediately jump into the next chapter of the story. – Mark, 27
7. The Town That Dreaded Sundown
I loved the original and this one is just as scary. Plus it's based on the true story of a series of murders in Texarkana, so that makes it even more scary. – Jamie, 28
8. You're Next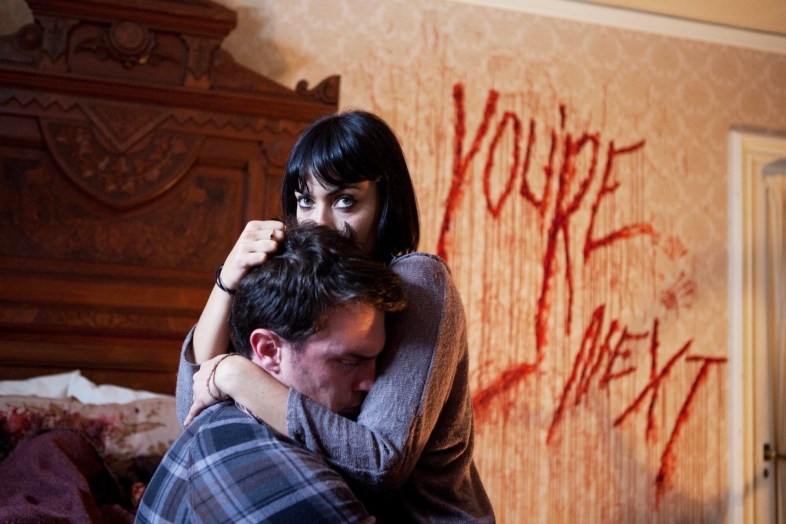 If you just want a fun movie to curl up with your boyfriend with, get You're Next. It's super scary and fun but not too gross. It's the perfect amount of scary. – Lara, 23
9. Would You Rather
Imagine a dinner party that turned into Saw. That's all you need to know about Would You Rather. – Brendan, 27
10. House of the Devil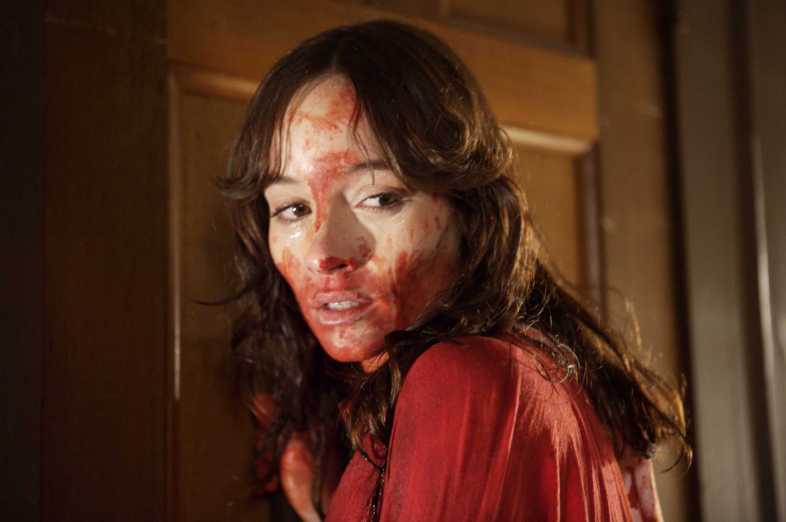 For me, House of the Devil is one of the greatest horror films I have seen in recent memory. It builds slowly like a classic horror movie and the end is so terrifying and unexpected, I'll literally never babysit again. -Katie, 22
11. Crowsnest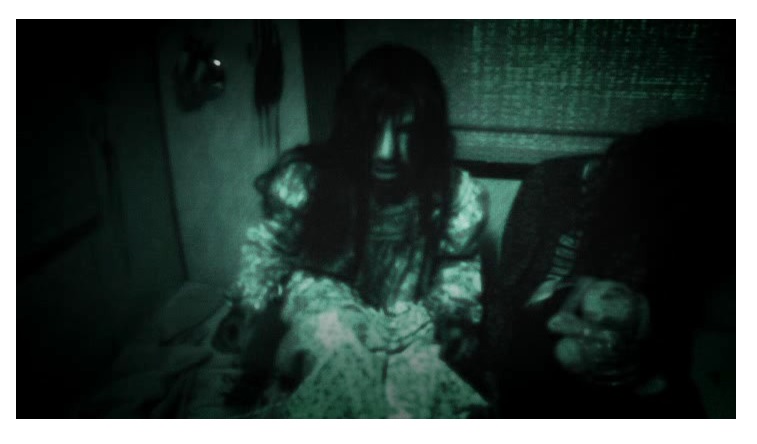 I recently stumbled upon the movie on Netflix Crowsnest. Holy shit! It was so weird and unexpected and scary. I won't give anything away but in the movie there is a <em>very</em> scary RV. I went camping a week later and since it's October basically no one was there. Except this one fuckin RV. Scared the hell out of me. -Chris, 26
12. The Houses That October Built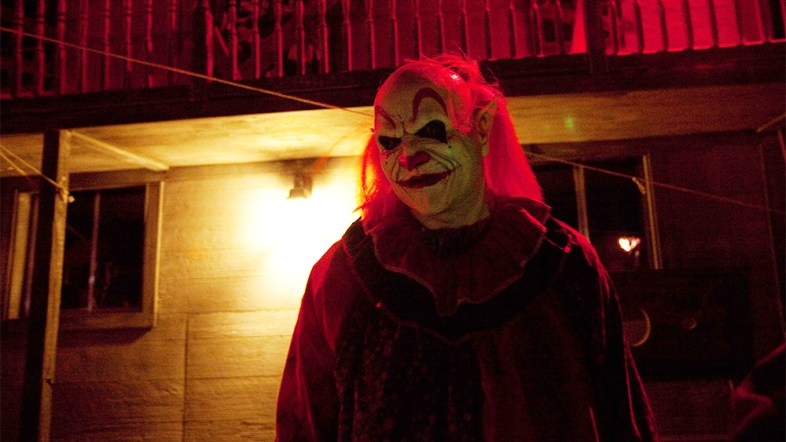 It's about haunted houses that turn out to be real. That's literally my worst fear and the reason that I won't go to haunted houses. The ending is a bit vague, but it's definitely worth checking out. – Mary, 28
13. When a Stranger Calls (1979)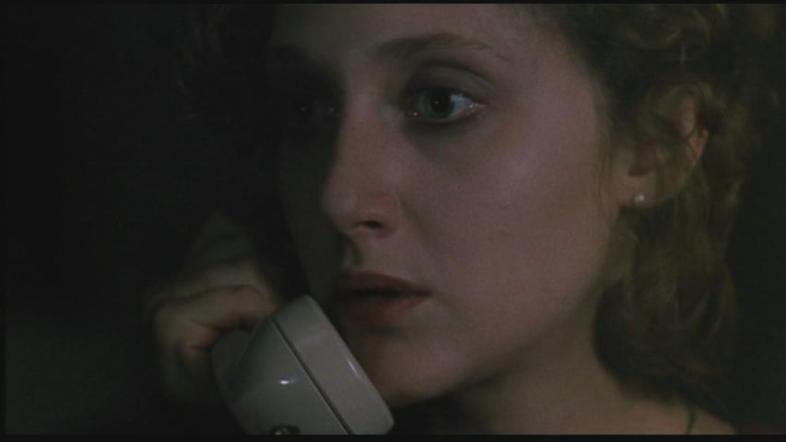 Carol Kane stars as a babysitter who receives increasingly harassing and threatening phone calls, only to finally be informed by the police that the calls are coming from inside her house. That's really all you need to know. -Matty, 30
14. The Honeymoon Killers (1969)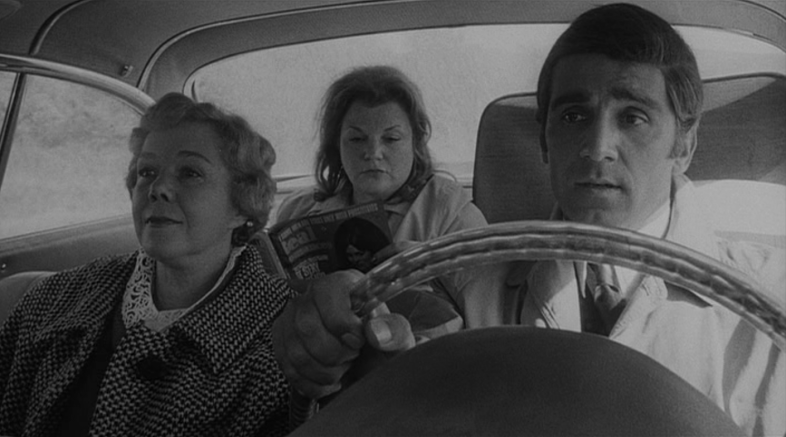 Filmed on a low budget in gritty black and white, this hidden gem is based on the true story of serial killers Martha Beck and Raymond Fernandez, who murdered up to 20 women in the late 1940s by luring them through lonely hearts ads. Martha and Ray meet via mail and team up to fleece sad and desperate women of their life's savings before robbing them of their lives. Brutally grim, it is also one of the most twisted love stories of all time. – Jason, 32
15. The Quiet Ones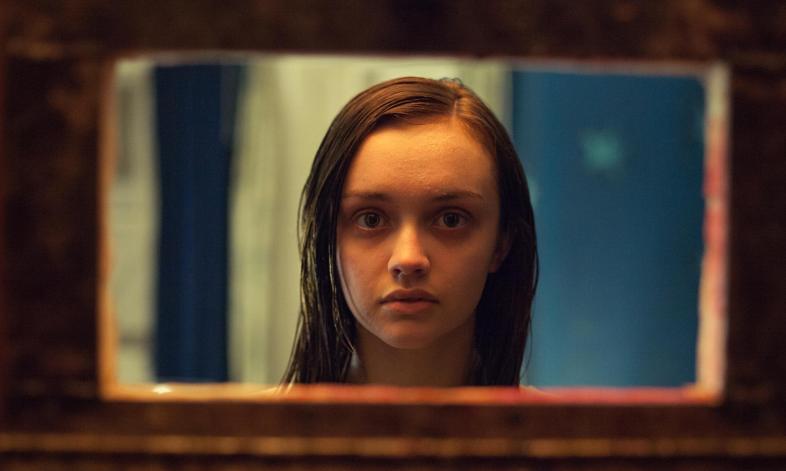 The Quiet Ones completely terrified me this year. I couldn't sleep for almost a week. Anyone who loves horror movies should see it. Liz, 28
16. Hard Candy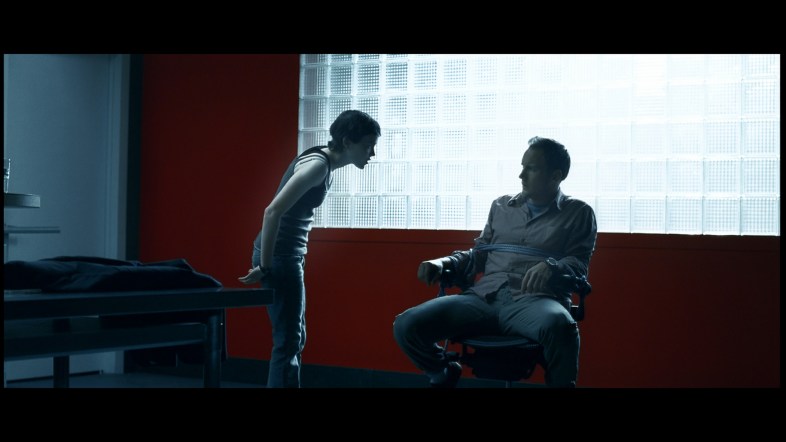 It's not your typical horror movie, but that doesn't make it any less intense. Plus Ellen Page gives one of the greatest performances of her career. Danielle, 28
17. Huse..Hush, Sweet Charlotte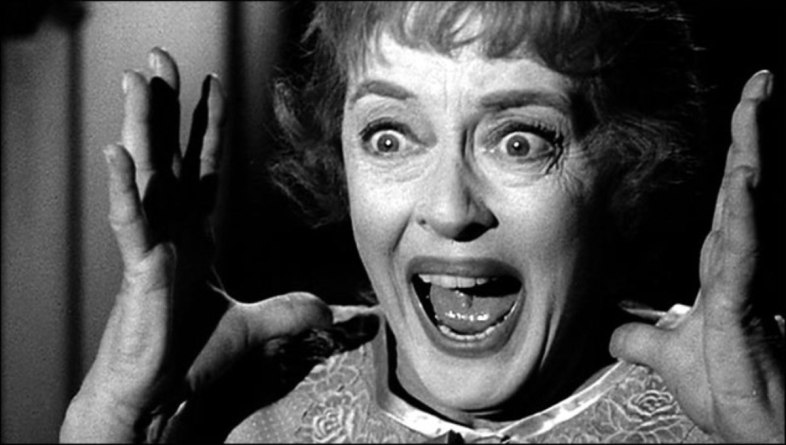 A friend of mine rented "Hush…Hush, Sweet Charlotte" from Blockbuster when I was a teenager, and I don't think I ever fully recovered from watching it. Creepy and nightmarish beyond belief. All I'll tell you is that the real murderers are trying to hush Charlotte up because she didn't do it. – Jeremy, 28
18. Mother's Day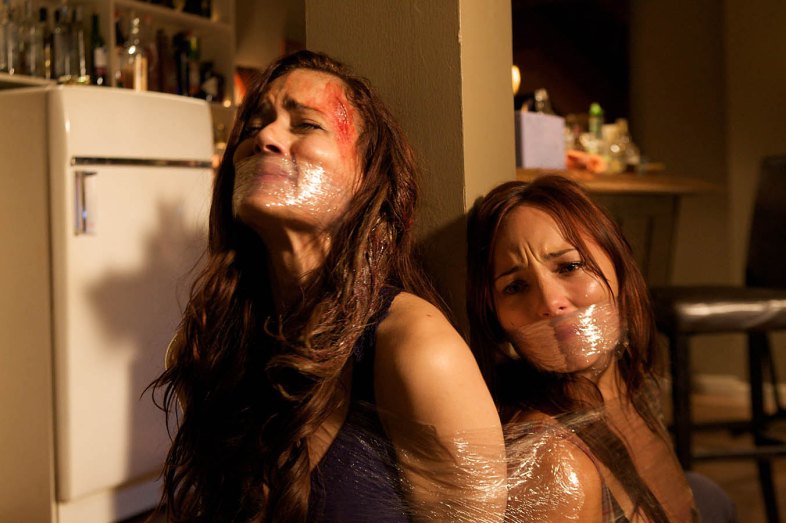 It doesn't look very scary, but this is one of the most intense and terrifying home invasion movies I have ever seen. If you can't do ghosts or demons, this is a great horror movie. – Jared, 25
19. Kiss the Girls
This isn't a "horror" movie but to me the scariest movie ever will always be Kiss The Girls. It's about a search for a very disturbing serial killer and I always imagine that's what it's like to be kidnapped! As a woman it's always what I think about when it's late at night and I'm alone walking down the street. -Rachel, 23
20. Honeymoon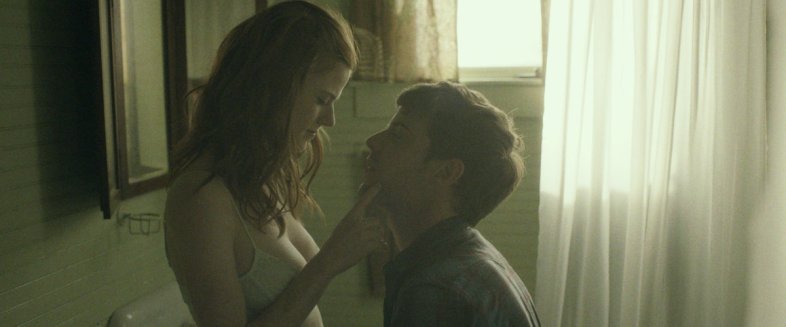 I do not recommend seeing that if you are an engaged couple planning on having a wedding soon. I almost didn't want to go on mine. Gilly, 27
21. The Innkeepers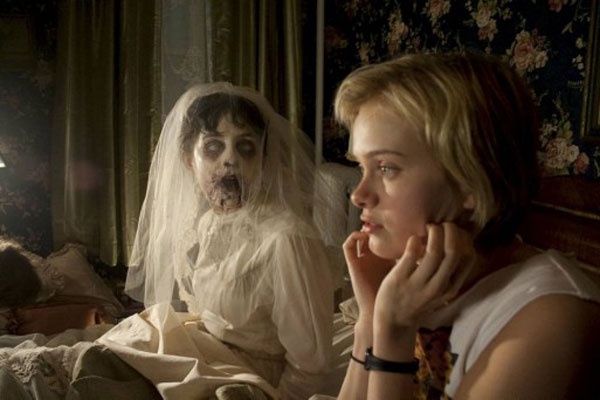 The most suspenseful movie I've seen in my life is The Innkeepers. I was hidden behind my hands but still on the edge of my seat. It's so well done, it's a great movie to indulge in when you have time to really pay attention. -Marissa, 25
22. Noroi: The Curse
It's part mockumentary and part found footage, but this is one of the most underrated and terrifying Japanese horror movies you probably haven't seen. – Craig, 28
23. Husk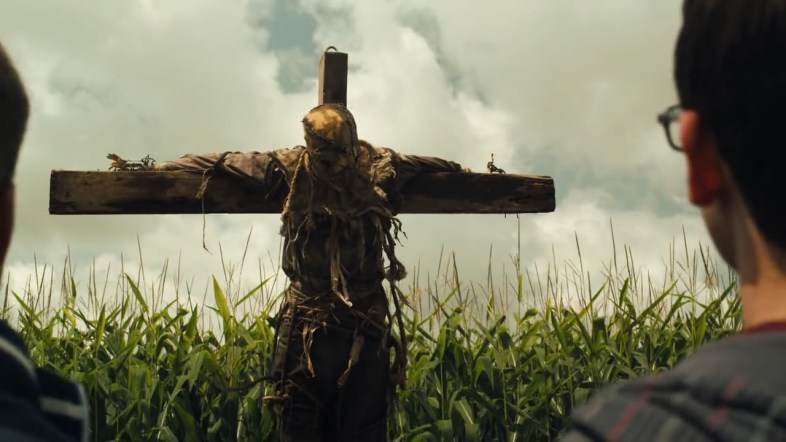 I don't want to give too much away on the plot of the movie, but I will never go near another scarecrow for the rest of my life after watching it. – Hank, 27
24. Trick r Treat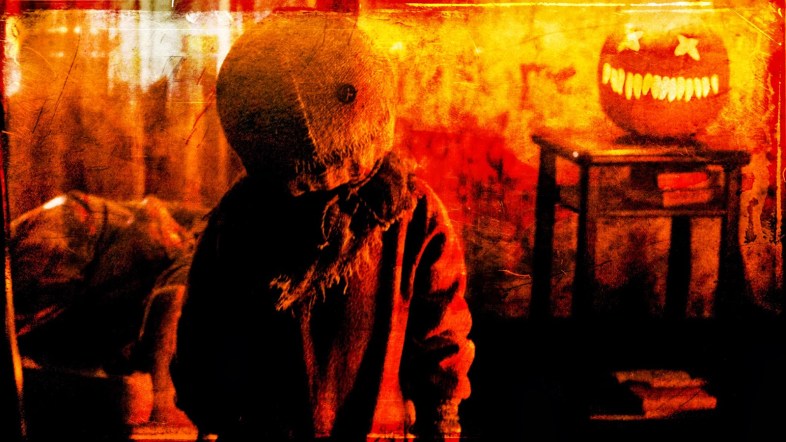 If you are a fan of horror in any way, you need to watch Trick r Treat. It's the best Halloween movie I've seen since, well, Halloween. – Ronnie, 23
25. Shutter (2004)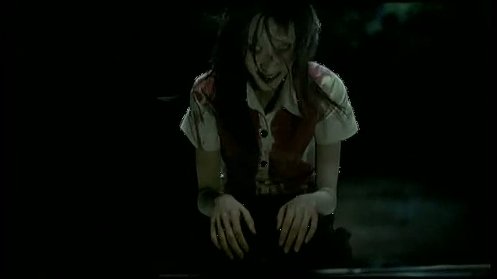 The American remake was so bad, I almost never watched the original. I'm glad I did because it is horrifying. It should be at the top of your list. – Candice, 28
26. Eden Lake
I haven't seen this movie in years and the ending still messes with me. It's great, but you'll be bothered by it for a while. For horror fans, that's a good thing. – Ben, 25
27. Irreversible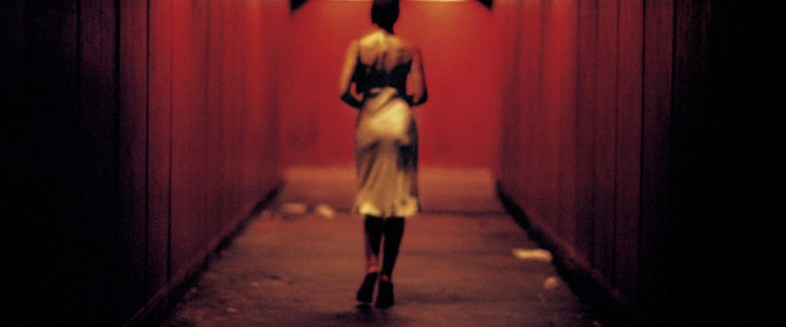 "Irreversible" is a French movie where all the events unfold backwards to the beginning. It has a scene at a gay club where a guy is beaten to death with a fire extinguisher that you'll swear was real. I wish I had never seen this movie, and I'm considering electroshock therapy to erase the memory. – Johnny, 27

Cliff Barlow's second book, Darkness Prevails, is not for the faint of heart. You've been warned.