First things first, I'm extremely picky with the TV shows I watch. I need to be glued in within the first ten minutes in order for me to continue watching. That being said, MTV's Eye Candy is an example of a show that impressed me right away. Here are three reasons why you should watch MTV's Eye Candy: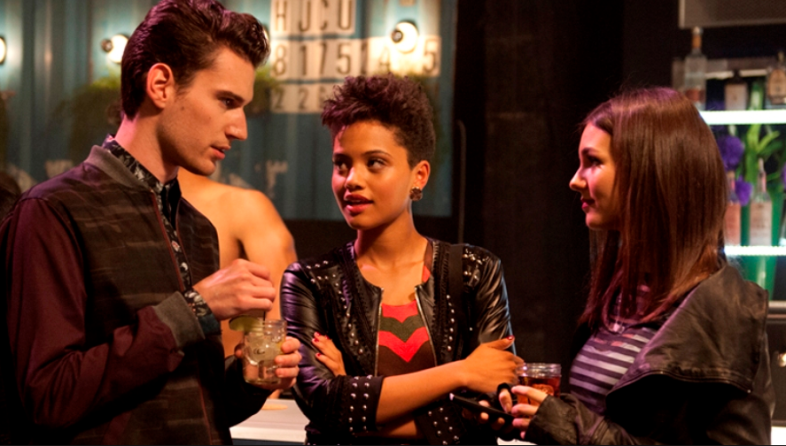 1) A Twisted Plot:
Eye Candy is a thriller television series, which premiered in January based off of a R.L. Stine book with the same title. The main character is Lindy, a 21-year old hacker played by Victoria Justice whom you may know from Victorious or Zoey 101. It revolves around her life after her sister, Sara, is kidnapped. In addition to her quest to find her sister, she is on the hunt for a serial killer on the loose in New York City.
Honestly, this show went up and above my expectations. Being an MTV show, I went in with little to no expectations and boy, was I wrong. To those who were pleasantly surprised by Teen Wolf, another MTV show, Eye Candy is up your alley. If you want to add a show to your list that is filled with drama, thrill and mystery, this is the show for you!
P.S. Why are Teen Mom and Catfish still on air?!
2) Raises Excellent Points on Privacy:
As a Communications student, I learn a lot about privacy and security so it was nice to see a show on MTV of all places to address these issues. This is one of the many shows on television that accurately shows the downsides of an app like Tinder. On the show, the app being used is Flirtual, which has the same concept as Tinder. Sophia, played by Kiersey Clemons is Lindy's best friend who signs her up for a Flirtual account after her boyfriend passes away (Oops, spoiler?). Without giving too much away, Lindy starts receiving startling messages and it only escalates from there.
The harmful downsides for apps like Tinder/Flirtual are very evident on the show. Not only that, but the hacking that is shown makes it evident that everyone is at the risk of being hacked/stalked with a click of a few buttons. Remember, people, oversharing is never a good thing. A lot of your information is being taken in order to make these accounts. For those who don't know, in order to make a Tinder account, they need to access your Facebook information and we all know, Facebook isn't the safest nor reliable website in the world. You are putting a lot of your personal information in the hands of strangers. I know, I may be getting a little overboard but watch the show and see for yourself. Also, please don't rely on apps to find love.
3) Legitimate Eye Candy:
Who doesn't love themselves a little bit of eye candy, right? Victoria Justice, Casey Diedrick and Ryan Cooper will definitely tickle your fancy. Okay, that was lame BUT they are extremely good looking people, if I may say so myself. For those of you looking for a little bit more information on who Casey and Ryan play, I have you covered. Casey plays Tommy Calligan, a hardheaded NYPD cop who is working alongside Lindy. Ryan plays Jake Bolin, Lindy's love interest… but not for too long.
Now, for those of you who have already seen MTV's Eye Candy, you know that there may be a chance that the show will get cancelled. If you're an active Twitter user, please use the hashtags #SaveMTVEyeCandy and #RenewMTVEyeCandy to create awareness because Lord knows, I need another season because the finale was way too messed up for there not to be an explanation of what happened.