Wednesday, December 10, 1986
3 PM. It's a blah kind of day. I just exercised, so I feel better than I did earlier.
Last evening I called Marvin and we made tentative plans for Saturday night, but after talking with him, I'm more certain than ever that I can't relate to him that well.
For example, he said I should call him Saturday afternoon after he gets back from his facial. Can you see me with a guy who gets facials? I don't even know
any women who get facials!
And then I feel like a creep for being so close-minded and wonder if I'm not a little homophobic myself.
Probably it's just that I'm so different and care about different things. But I feel I'm being judgmental, and then I think that Marvin is a nice guy, a good citizen and all that.
Am I turned off because he's so obviously gay? I'm not sure. Maybe it's just a matter of style; I was never bothered by anything Sean did or said. Of course I was attracted to Sean from the get-go, and Marvin just isn't my type, physically.
I'd really like to make an excuse and cancel our date. We're so different.
Honestly, I can't imagine why he'd want to see me again (except that I'm such a terrific guy).
Teresa called with news that was not unexpected: On Sunday, Michael threw her out again, says he's not happy in their relationship, that he's not attracted to her, etc., etc.
Perhaps this time it will be over for good. I hope so, but I doubt it, for Teresa is so persistent even though she admits Michael is crazy and she has to tiptoe around him.
Probably what she really called for was to borrow my credit card to pay for her to go to Mexico with Anna and Phyllis for Christmas. She can't deal with the holidays in New York, she said.
Reluctantly, I gave her my AmEx number. She said she'd pay me back the $1000 or so in 1987, but I'll be very surprised if I see that money again. Maybe I will, but I've written it off as the cost of living cheaply in Manhattan over the past few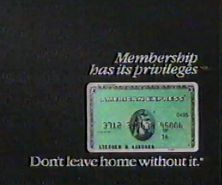 years.
Easy come, easy go. Anyway, that will be my Christmas present to her for 1986.
In a month, I'll change my AmEx card so she can't use it again. I'm just glad I don't have Teresa's problems.
---
Thursday, December 11, 1986
9 PM. I just finished watching Our World, consistently the lowest-rated program on TV. This episode focused on the fall of 1973: the Yom Kippur War, the Arab oil boycott, the "Saturday night massacre" of Watergate, the gas crunch, Agnew's resignation, the new feminism.
I feel an incredible nostalgia for the years 1968-1974 or so, my college years, when activism was in vogue and the least popular people on our campus were the fraternity members and the business majors.
I know I'm beginning to sound like a broken record, but I'm convinced there'll be a revival of interest in that period. If Zephyr Press would publish my In the Sixties, it would definitely sell.
That reminds me: I haven't heard a world about the Pulaski short story collection since I heard from Ed in September.
This is mean, but I hope it doesn't match I Brake for Delmore Schwartz in sales or media attention – just to show Zephyr Press that they had a good deal with
my book.
I'm still convinced that my uncollected stories do add up to a book and that eventually some publisher will agree with me.
Jack Saunders sent me the manuscript of his fortieth "novel," Forty – which has me talking to him at the Book Fair in one scene.
Patrick's friend Joy Walsh said that Saunders is a good argument against computers; she meant, of course, that he writes so fast and puts everything down.
While Patrick and Joy have a point – just as Capote did when he called Kerouac
"a typist" – there is some power in Jack's work (just as On the Road was really powerful). Unfortunately, he's very repetitive and really needs to revise and edit.
Also, his complaints begin to wear thin, although I feel bad that the panel who gave out the last Florida Arts Council grants rated his work zero on a scale of 1 to 10.
I mailed off my own fellowship application to Tallahassee yesterday with absolutely no hopes – not at this point, anyway.
I also sent out applications for next fall for Yaddo, Millay and MacDowell. By June, I should know if I'm accepted anywhere and then at least I'll have a quiet place to write next September, October and maybe November. (I plan to apply to VCCA later.)
I haven't even gotten so much as an inquiry about any of the forty or so creative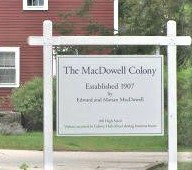 writing jobs I applied for. Today it occurred to me that Dr. Grasso, out of spite, may be giving me a bad reference – but I really think I don't have much of a chance anyway.
If the only "perk" I can get is artists' colony fellowships, I should take advantage of it: I live there rent-free (or almost), sleep late, write and read, and meet artists and composers and other writers. Not bad.
Also, I don't want to be in Florida for the weeks from late August to now, when it's been so hot: the last three days have been record-breakers, with highs of 84° or 85°. I haven't put on a long-sleeved shirt yet, much less a sweater or a jacket.
Last evening I went out to dinner with my parents at Hurdy Gurdy's, and it was pleasant, reminding me of how often we used to eat out when I first came here to visit them seven years ago.
Most of those places we went to back then have closed long ago, and of course Broward County has drastically grown and changed.
At dinner, Dad mused that if he'd had enough money to keep the house in Brooklyn while buying one here, he'd now have a mortgage-free home worth $250,000, and we'd all be set for a long time.
I wouldn't be having to lend my parents $1000, anyway.
Mom said that Dad never really thought about becoming a salesman in New York City. He never asked about taking any menswear line until Irv Littman called him to say that Ivan's brother Charles was looking for a Florida rep for their line of suits.
Naturally, this has me lying here musing about how this would play in terms of a story. . . Maybe I am a fiction writer.
---
Friday, December 12, 1986
8 PM. Late this morning, after picking up my mail in Davie, I drove to Broward Community College's South Campus to visit Patrick, who was inundated with term papers and upset that the faculty union would antagonize outgoing President Adams and just make everything at the college worse.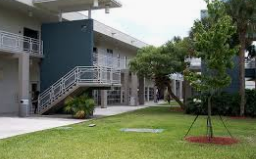 Patrick is very anti-union and feels the college administrators aren't so bad. But he's got BCC on the brain: that's all he talks about (although he did have the latest issue of Joy's magazine and my xeroxed column on his desk).
As Ray said the other day, the problem with most BCC instructors is that they've never taught anywhere else and have no sense of what other colleges are like.
(Ray also said, "Most of them probably couldn't get a job anywhere else," which is also true.)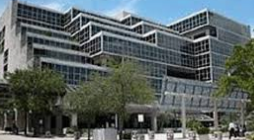 From BCC-South, I went to have lunch on Hollywood Boulevard by U.S. 1 and then spend the afternoon reading at the Main Library downtown.
After getting my résumé, the University of Miami never called about adjunct classes next term, so I guess I've got a bad reputation. FIU, FAU, Barry: none of the English Departments at South Florida's four-year colleges will give me a job. Their loss.
At least they've seen my résumé, with all my credentials and the Contemporary Literary Criticism entry.
I don't care. I've got my "fuck you" money – for now, anyway.
I wrote another column today, a sort of reworking of the satire of soap operas I had published in 1978, only this time I made all the parody shows about South Florida.
I've already mailed this piece, a short 4-pager, off to the Sun-Tattler. It's hard to believe they'll print all my columns, but I've been very productive: this week I wrote three columns, all of them pretty good.
I've really devoted this year to writing nonfiction: first for People, then for the Fort Lauderdale paper, and now my Sun-Tattler columns. These may not be great advances, but for several years I felt that producing even articles was beyond me.
Even without work or school right now, December rushes by. Unfortunately, the weekend forecast is for rain, which could cost my family thousands of dollars in
business at the flea market.
Anyway, I'm expecting this weekend won't be much fun for me – but I'm still glad I won't be seeing Marvin after I called to say I couldn't make it tomorrow night.
---
Saturday, December 13, 1986
8 PM. I'm in Davie tonight. When Mom called two hours ago, inviting me to come to dinner, I decided to spend the night here. Maybe I can use Jonathan's weight bench in the morning.
I didn't come here this morning to work out because I got up too late. In the middle of the night, I woke up, and then when the Herald came at 5:30 AM, I
read it through; once I got back to sleep, I stayed conked out for quite a while.
Although it didn't rain, it was a dark, cloudy day, conducive to lying in bed. At noon, I got up and did my aerobic workout with the Body Electric TV show on channel 17.
Today's big rejection came from Ticknor & Fields, whose letter told me that because there was so much competition in the publishing business and their track record with story collections was so poor, they couldn't take on a book they weren't totally committed to, and while my stories "have vitality," it wasn't enough . . . blah blah blah.
If these rejections from New York publishers are something I expected, why do they still bother me?
Virginia Tech's letter rather coldly announced that I didn't make the first cut of their search committee. Fuck them.
Well, it's obvious that I have no more chance now of getting a creative writing professorship or a book published by a New York trade house than I did three years ago, when I virtually gave up.
I'm glad I discovered that what held true in 1983 still holds true now. It would have been a shame not to try again. Maybe I'll make another effort like this in
1989 or 1990. For the present, it seems pointless to continue to try to get a professorship or a book deal.
It's healthier for me to take my satisfactions from where I can get them: from my nonfiction columns, from my publicity stunts, from acquiring and using the knowledge I'm getting in computer education, from my credit card wheeler-dealing.
What else can I still get? Adjunct English courses – in New York, anyway, for next fall. Residencies at artists' colonies. Student loans. Maybe another Florida writing grant.
I can continue to keep to a low denominator – today, I spent 25¢ – and make the
best of life. I'm time-rich, in good health, and reasonably happy, so there's no reason to kvetch like Jack Saunders over the unfairness of the world.
I suspect I shall survive to come out on top one day, but if not, I'm not postponing happiness.
When I called Alice to thank her for her Christmas card, we had a nice chat, mostly about writing.
She just finished a piece for Glamour about growing up with deaf parents. June, who's Alice's editor for her more personal articles, had hated Alice's first draft
but liked the rewrite and made only minor editing suggestions.
Alice had planned to go to London for Christmas but decided to postpone the trip till later.
Although her mother is going to visit Michael in Honduras, Alice says there's no way she herself will go there, and I don't blame her. While her brother says it's safe, there are almost weekly reports about the Contras being there and fighting with the Sandinistas.
Alice said the 50 Plus editor seemed satisfied with the copy, but the section is being pushed back till the spring; I'm to get paid for my piece out of Alice's
check.
We had Italian food here tonight, after which Jonathan and Marshall went to hear Ram Dass lecture at BCC's North Campus.
I read a good book about Florida: John Rothchild's Up for Grabs. The Sunshine State has always been full of con men and rascals. (Maybe I'm one of them?)
---
Tuesday, December 16, 1986
5 PM. When I finished writing yesterday's diary entry, I began to feel terrible pains in my midsection. At first, I thought I was having a stomachache, but then I realized it was my back.
My back had hurt me last Thursday, but it was better over the weekend, and I exercised on Friday, Saturday and Sunday.
Although I fell asleep early and had the best sleep I've had in a while, in the morning my back hurt so much I didn't think I could make it out of bed.
I managed to have breakfast, but when I lay down again and tried to stretch my back out, it went into spasms so painful I had to cry out. It felt like the muscles were totally knotting up and going crazy.
I must have pulled or strained a muscle working out. It was ridiculous, because I felt fine otherwise; I'm used to being ill but not this silly kind of immobility.
By noon, I realized that lying down might be the worst thing since I was letting
the muscles settle in and then it was hard to move them. So I took a shower and let the hot water run onto my back for a long time; that made it feel better.
Moving around seemed to help, and driving was comfortable, as I sort of pushed my back into the contoured seat of the Camaro. I sat out by the pool for a while, but the clouds must have known I was there, and so, as usual, they came out to greet me.
I spoke to Mikey, catching up on his news.
In October, he left Legal Aid to take a job as an assistant attorney general in the state's litigation department. Mikey finds the job a little boring because he hardly ever goes to court; he misses the excitement of his work at Legal Aid, where he was for five years, so it's a difficult adjustment.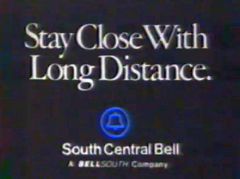 Amy is still at City Opera, though she's dying to leave.
Other than that, not much was new with them, but I was glad to have the chance to talk to Mikey, especially because it took my mind off my back pain. Mikey thinks I work out too much.
I'm reading Susan Fromberg Schaeffer's Mainland, an autobiographical novel about a Brooklyn professor and novelist with cataracts. She seems to become ill enough to require hospitalization after she completes each of her books, which she writes in a frenzy of 12-hour stretches.
I'd rather be sane, healthy and unpublished than to write books that way.
My immediate fantasy is to have another person walk on my back.
---
Thursday, December 18, 1986
11 PM. I felt much, much better today. My back pain is going away, and I slept
from 1 AM to nearly noon. feeling very refreshed when I finally awakened.
Last evening I read more of Susan's Mainland, getting up to the point where she does a great hatchet job on her one-time best friend Linda, whom I know well enough to appreciate how Susan has her craziness down pat.
Also, I called Ronna and felt better after we spent half an hour shooting the breeze. Yeshiva University won't give her Christmas off, but she'll take Christmas Eve off and spent the day in Pleasantville with her stepmother until her father gets home; he said he'd drive Ronna to work the next morning.
Last night I also sent out some Christmas cards, mostly to people I've lost touch with: Elihu, Stacy, Shelli, Anthony and Avis, and several others.
In Mainland, Susan writes about the need to get into contact with old friends,
and I feel that need now.
I watched some stuff on the Iran-Contra mess, and tonight there was more. This is the best news "story" since Watergate, with lots of drama and intrigue, a great cast of characters, and neat plot twists.
(Today, for example, downed U.S. gun runner to the Contras, Eugene Hasenfus, was released by Nicaragua, probably so he can testify before Congress, and CIA Director William Casey, on the eve of his own appearance before a Senate committee, was operated on for a malignant brain tumor.)
Anyway, I felt good when I got up today. I even used some of that blond hair lightener I bought the other day, the kind that works with the heat of the sun or a blow-dryer.
At Zayre, I looked for some bargains but decided against buying anything. I usually ask myself about five times if I'm absolutely sure I want to buy something, and by the fifth time, the answer is nearly always no.
In Davie, I got my mail: three credit card bills, a request from a stranger to review his poetry collection, and the "Register" issue of Esquire, compliments of the magazine ". . . for the new leadership generation."
Stripping to gym shorts, I sat out by the still-unfilled pool for an hour, working on a tan as I started to "write" a column of invading Canada; I've got a couple of pages of notes.
Though I'm too old and endomorphic to ever really look like a hunk, I can fake it if the light is right. My chest is better than ever. The other day Mom saw me in a tank top and said, "I hadn't realized how muscular you've gotten."
I want to work out now, but I'd better not, not till next week, to give my back time to heal totally.
Back home, I got a Christmas card from Libby, who's having a second operation in order to correct whatever's stopping her and Grant from having a baby.
Libby's mother is staying with them now, and she'll probably spend the winter in L.A. with them and not go back to Brooklyn until March.
I reread "You've Got to Give Me Credit" and decided it's a really good story; it's now at two little magazines, but I sent it out to three more.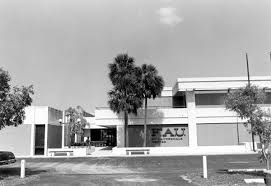 After dinner, I went to the library at FAU-Commercial Boulevard and looked at recent issues of Library Journal and the Chronicle of Higher Ed, which had a front-page story about jobs for English professors opening up.
By now I've been too removed from academia to get a job as an English professor. But I'm too smart and too talented to be one, anyway.