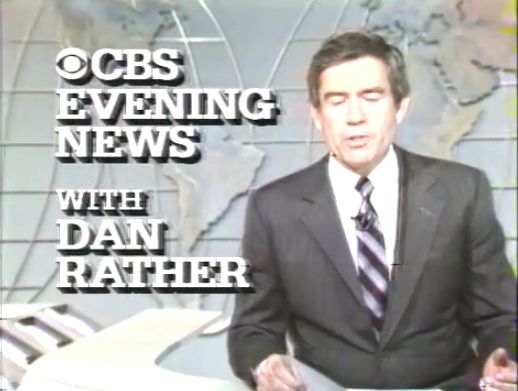 Thursday, March 13, 1986
4 PM. My appearance on Neil Rogers's show went well. He knew I wasn't really a "crusader" against senior discounts, that I just wanted to make a point about age discrimination. Neil was gracious and friendly and let me talk.
The phone calls we got were generally supportive, though a few, including a man who claimed that South Florida should be just for old people "who've worked hard all their lives and deserve this as a reward," drove Neil up the wall.
I made a few cogent points based on statistics in the articles I gathered, got off a couple of good jokes, and pretty much enjoyed myself.
The WINZ studios are just south of the Dade-Broward line, west of University, so I stopped off in Davie on the way home and got a report from my parents, who said I'd come off very well, though unfortunately they couldn't tape the show because of the poor reception.
I've been studying economics all day and I still have a hard time grasping the model-building of classical economic theory. Tonight, when we get into IS/LM – whatever that is – I'll probably fall further behind. Well, I'll end up with a B in the course and I'll try to understand and learn as much as I can.
My stomach has been out of sorts today, and earlier, everything seemed out of sync. I exercised a little, but not enough, and I feel I hardly accomplished anything today. Perhaps I'll be more productive tomorrow.
---
Friday, March 14, 1986
8 PM. It's been a rainy day. I've got to get up early tomorrow, for I promised Dad I'd be at his house before 9 AM to wait for a package he's expecting from California. If it rains again, of course, the family won't go to the flea market and there'll be no need for me to go to Davie at that hour.
After finishing yesterday's diary entry, I went to my parents' to pick up my mail. I got a registered letter from the county Human Relations Division requesting my presence at a fact-finding hearing on Tuesday, April 1, at 10 AM.
I'll be there, of course, presenting my side of the story, but if the bank wants to settle, I'll consider what they have to say. After the hearing, the Division determines whether there's "reasonable cause" to continue the complaint, and
within 90 days – if there is "reasonable cause" – a panel or board is to meet to hear the case.
Right now I don't plan to stick around to follow it up that long. Frankly, I wonder if I haven't already made my point. This is standard Grayson (Gemini) operating procedure: take up something, then drop it. But I've never been that good at details and follow-up.
I'm good at bringing up issues, however; I guess I'm happier being a show horse than a work horse. I did get people talking about senior discounts, and I think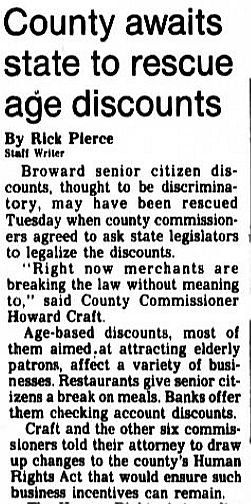 I've done all the good I could have.
Pressing the issue would only result in friction between generations. Cop-out? Rationalization? Perhaps.
I had a pleasant dinner at the Broward Mall and went to FAU, where along with the others in my class, I struggled through a lecture on IS/LM, the Keynesian model of economic theory.
Next week we have a quiz on the last two weeks, and this stuff is so dense, I can barely comprehend it. (During our break, I overheard one student say to our teacher, "Can I ask you a question?" "Yes, go ahead." "I didn't understand a single thing you said tonight" – which really wasn't a question but a statement.)
If I'm going to do okay in the second half of the course, I need to do a lot more reading in the text, my notes and the handouts I got in class.
After leaving FAU, I went to Albertson's to do my grocery shopping, and then I came home and read until the wee hours.
This morning I wrote some letters, including one to Crad, who says he's revised his opinion of Jack Saunders. Crad now believes Jack comes across as flaky, "but there's no denying his intelligence and dedication."
Although Crad knows that Jack needs to support his family, he hopes Jack will quit his job at IBM and sell his books door-to-door. That's easy for him to say.
Crad has just finished what he claims is his best and most important story and he had a positive reaction at a reading, part of a large benefit for What magazine.
According to Crad, Coach House Press appears to be bankrupt.
I spent a few hours in the BCC computer lab working on the latest assignment for Ray's BASIC class. My solution to the problem works, but not with the user-defined function Ray wanted us to use.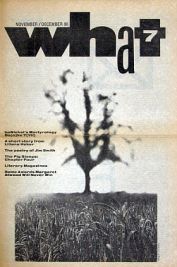 In the office, I scanned a computer printout of FAU's summer schedule. There are no courses of interest in the first summer session. Most classes run for the full summer semester, but even there, no computer ed courses are offered, and I don't want to take any other classes, either.
I'll see what FIU offers this summer, but I think I'd rather go back to New York in six weeks than stay in Florida. I applied for a guaranteed student loan from Citibank for Teachers College, and perhaps I'll get in the dorms.
Obviously, I'd rather not live at Teresa's again, but I have no other prospects right now, though I'm sure I could find a sublet if I need to. Until then, I could always rough it in Rockaway with Grandma Ethel.
I went to Delta Air Lines and had my fare lowered; their prices went down from $119 to $99 for a flight to New York. Wholesale prices in general took their steepest dive in forty years.
Maybe it's time to start paying off my high-interest credit cards. If I do return to
New York, I should pay off the ones with the lower balances so I don't have to deal with so many bills.
Perhaps crazily, I now have four different money market accounts, so I don't have that much money in my NOW checking accounts.
Still, I can close my money market accounts whenever I want to. With savings interest rates low and credit card rates high, I keep losing more money.
Tonight I did a paper on Louisiana's higher education system for my Community College class. Although some things got done today, I feel like a sluggard.
---
Sunday, March 16, 1986
3 PM. It's another cloudy, dark, humid day; I'm about ready for some South Florida sunshine again. I slept late and read the papers in bed till about 12:30 PM. The Times has a front-page story about the nation's colleges preparing for a
faculty shortage.
By 1995, about one-quarter of current faculty are expected to retire, and by 2000, some colleges will have to build up whole new departments. Some big universities, like Columbia, are already trying to attract promising young scholars with salaries, bonuses and sabbaticals.
However, for most of us, the job market will be tight for the next decade. The good news for me and people like me is that today's undergraduates seem to be avoiding Ph.D. work – so in fact the colleges may have to turn to us middle-aged adjuncts when their faculty ranks thin.
I don't have a Ph.D., of course, and I'm a writer, not a scholar – though I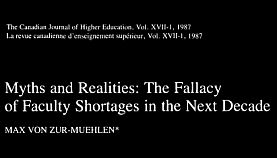 suppose I could manage to get a doctorate in the next decade. But I'm a great teacher – and the universities should be looking for teachers rather than just scholars.
It's hard for me to believe that I'll be in demand one day, but if it does happen, it will be sweet revenge for all the indignities we adjuncts and temporary full-timers suffer. However, as with the public school teacher shortage, I'm inclined to believe society will refuse to pay for excellence and instead just scrape the bottom of the barrel.
When I think about academia – say, the readership of the Chronicle of Higher Education – I have a hard time visualizing people in their twenties being a part of it. The full-time faculty members at the colleges where I've taught tend to be
people in their forties, fifties and sixties. Look at the Brooklyn College MFA program: Spielberg, Baumbach, Gelber, Ashbery and Susan Schaeffer are all over 50 or close to it.
As time goes by, I may find that I'm one of a small group of writers my age who've published short story collections. New "names" keep coming along, but it's hard for everybody, and it's not like tons of people have gotten ahead of me.
The new younger writers like Jay McInerney and David Leavitt tend to be non-academic types. I guess I'm pretty non-academic too, for someone who's spent most of the last fifteen years in higher education. Still, I have other skills, like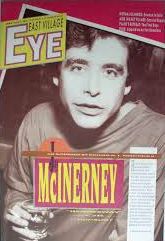 my computer education skills.
Tomorrow I teach LOGO to the Sunshine Elementary teachers, so I've just gotten out all my LOGO material, which I plan to go over tomorrow before class. Next week, the county schools are on spring break, so I get to skip a week.
I certainly don't feel pressured or overwhelmed, though I have quite a bit of work to do for my own courses. I've got only one more Public Policy test, but I've got a lot of studying to do for Money and Banking (although since only our two highest quizzes count and I don't expect to better my scores, I'm probably just facing the final).
For my final in BASIC, I intend to translate the CAI project I did last year into structured IBM BASIC, though as usual, that will be tedious work. While programming is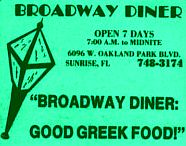 interesting intellectually, I don't have the patience for it, really.
I had lunch at the Broadway Diner. Imagine a burger deluxe and iced tea for only $3.31; in New York, that would cost at least $4.75.
And I paid only 83.9¢ a gallon to fill up my tank with unleaded gas.
---
Monday, March 17, 1986
9 PM. I just got home and I'm very tired. Jonathan called and said I was on The CBS Evening News tonight. They identified me as a writer and spoke about my complaint, but I got only one sentence of air time.
Still, it was a witty remark: "What's good for the goose is good for the gosling."
Kind of on a par with saying Jane Wyman had experience in dumping Ronald Reagan. Well, I always wanted to be Oscar Wilde.
While the program was on here, from 6:30 PM to 7 PM, I was in my Community College class. I wonder how many people I know were watching Dan Rather this evening.
My phone certainly isn't ringing off the hook, so I don't expect that all that many people saw it. I guess I'll find out in the weeks to come.
Yesterday I spoke with Teresa, who wanted to make it clear that I can stay at her apartment again whenever I want to. She's hardly stayed there since I left. Teresa moved the VCR and microwave oven to Michael's, and she's been
spending one or two days a week working in Albany.
She said that if I don't stay, she'll probably sublet the apartment to someone else. I told her I'd have to think about it, but I'm leaning toward returning there. I know that anytime Teresa fights with Michael, she'll be home, and if they break up, I'll be out of luck.
But still, I'm comfortable on West 85th Street and I can always move from there if I have to. Now the question is: Do I go "for good" on April 24 or do I come back here for the first summer session?
If I stay here, I'll get the experience of teaching that computer graphics workshop, but the pay I'd get from FIU isn't really a factor.
Rent and utilities would be greater 
in New York, and my daily expenses are higher there.
However, in Florida, I would still have to rent a car. If it weren't for the car rental expense, I'd probably stay here.
If I got a student loan at FAU, though, that would probably cover my car rental. In New York, my entire student loan would go to pay my tuition at Teachers College.
Still, maybe through Columbia's placement office, I could wangle a job in computer education. And I do love New York so much in late May and June.
It's a hard decision because both alternatives are pretty neat: either way, I really can't lose. Part of me is inclined to stay here, if only because I'm used to my routine.
However, today was warm and humid, and I know how uncomfortable it gets here by May. I'm leaning towards returning to New York, but I have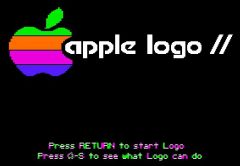 to give it more thought.
Teaching LOGO in today's class at Sunshine Elementary was very satisfying. Some of the teachers caught on fast, and I actually did a lot of work with them.
I encouraged them to play around and explore on their own; that is the beauty of LOGO, after all.
Teaching computers is so much more satisfying than teaching writing. I really do enjoy what I'm doing, and knowing my students are learning things that will help them be better teachers is a great pleasure.
I had a quick pizza dinner before I got to BCC for the Community College class. Our guest didn't show up, so we gave oral reports. I did two, the first on Louisiana State University's governance mess, and the other on the new emphasis of technical education and cooperation with businesses at the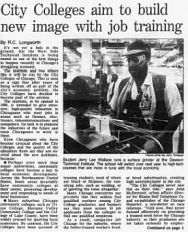 City Colleges of Chicago (which I got from an article in the Sunday Chicago Tribune yesterday). We also had a lecture on curriculum development.
Earlier today, I was in the lab with George and Dave as I went over my LOGO: the computer program seemed like an old friend I'd missed.
At Davie, I picked up the mail. Jonathan is now Swami Something Something after getying his official documents from Rajneeshpuram.
Tom writes that he loved my articles about the senior discount complain and was glad to hear about my People assignment (no, the article didn't appear in this week's issue, and I plan to write them to see what's up).
Both Tom and Debra will have stories in the upcoming Florida Review, and he plans to join her in Europe this summer.
In her letter, Miriam says she'll look at my stories before the end of the year and make preliminary selection to pass on to Ed and Leora. I think Zephyr Press will definitely do the book, that it's only a matter of time. With the weeks and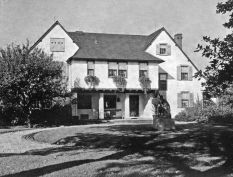 days going so fast, two years is practically no time.
Miriam is loving her stay at Ragdale and says I'd like the place, too; I think I'd enjoy that it's not isolated but in a wealthy suburb of a big city. Maybe I should reapply.
She's also excited about being hired for a traveling artists program with the New Mexico Arts Council; she'll get $110 per diem when she does workshops around the state.
Miriam, by the way, has a Rajneeshi friend and went to a service. She found it silly (and slightly anti-Semitic) but says it seems harmless.
Spring break is in full swing now down by the beach, and I envy these tanned young kids their pleasures and their bodies.
But, you know, I don't really mind being (almost) 35: a goose, not a gosling.
---
Tuesday, March 18, 1986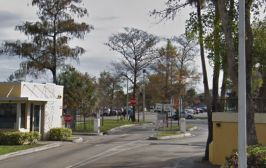 4:30 PM. Despite last night's weariness, I ended up with a bad case of insomnia and didn't get to sleep till nearly 4 AM. Things are moving fast in my life and I feel hung over.
Marc came over here today, and he seems eager to take over the apartment from me at the end of April. I'm not certain what we'll be doing is okay under my lease, but I think as long as I continue to pay the rent every month, we'll be fine.
As usual, I'm not sure if I'm doing "the right thing," but I don't know that there is a "right" thing.
I know, I know: I'm going to be back at Teresa's, but last fall I found her easier to deal with than she had been before that.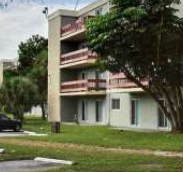 Now she'll be working and seeing Michael, and she'll have Fire Island starting in June. If she breaks up with Michael, I can try to live in the apartment with her or I can try to find a sublet, stay with Grandma Ethel, or do something else.
I know that depending upon Teresa and Marc could cause problems, but I think I can deal with them.
Anyway, it looks as though I've made up my mind about leaving for New York in five weeks. While I still have to confirm things with both Teresa and Marc, it looks good.
The big worry is that Teresa's relationship with Michael will unhinge, but I think I could live with that, at least until the end of June.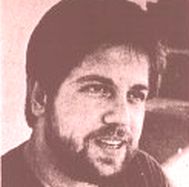 I saw my appearance on The CBS Evening News on Jonathan's VCR. I looked good, though my hair came out reddish-blond on tape. They didn't speak my name but identified me as "a 34-year-old writer" and as I spoke, my name was printed on the screen.
The only person I know for sure who saw me was Peter, as Alice called today and said she arrived at Peter's just minutes after the piece ended.
Like most viewers (myself included), even though Peter was watching closely, he didn't realize it was me until I was almost off the screen.
The Dade County Commission today voted to legalize discounts for people of any age, provided no real discrimination is involved, and Broward is expected to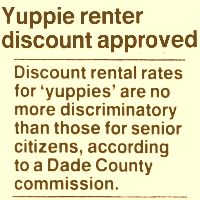 follow suit.
I expect that the April 1 fact-finding hearing will be the end of the matter of Grayson vs. AmeriFirst. Especially because I'm going away, I don't plan to take my complaint further.
As I said the other day, I've already made my point via the newspapers, radio and network TV.
---
Thursday, March 20, 1986
10 PM. These Thursday evening Money and Banking classes are like an endurance contest. Some nights I think I'm not going to make it through the entire lecture. But tonight I got a 10 on our quiz, another perfect score like on the Public Policy exam.
That brings my two highest quizzes in Economics to a combined score of 18, which is an A, like my midterm. If I can pull off an A on the final, I'll get an A in the course.
I've studied hard every day this week until, by God, I understood classical and Keynesian monetary and economic theory.
I wonder how many other fiction writers – or English professors or computer teachers – could do as well as I've done at this kind of course. It's really true that if you're smart and you've learned how to learn, you can learn pretty much anything within reason. I believe that I could succeed in the business world if I wanted to.
Yesterday I drove over to Davie, where I studied, read the mail and even spent thirty minutes out in the sun before I went to BCC an hour before Ray's BASIC class.
Before class, I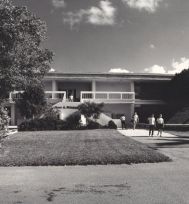 finished the week's assignment, and class itself was interesting; I still need to finish this coming week's programs. My grade on the midterm was 95.
One guy in my BASIC class said, "Hey, TV star," and tonight at FAU in the elevator, one of my classmates told everyone I had been on Dan Rather.
Last evening I stopped off again in Davie, where Mom was preparing to speak against the new rental project at the Town Council meeting – though of course, the Council, dominated by the developers, was certain to approve the project.
Jonathan and Mom told me they saw Cousin Robin on Hour Magazine the day before. The show's resident psychiatrist was speaking about women who've had
such bad relationships with men that they can't get involved with them anymore, and he showed a tape of one of his patients, a woman whose ex-husband abused her.
It was Robin, and Jonathan said she looked terrible as she spoke about how Drew used to beat her and lie to her. Poor Robin – but at least she's getting help.
The House defeated by a 12-vote margin the Reagan-sponsored bill that would have given $100 million in military aid to the Nicaraguan Contras. Frankly, I was surprised that the Congress didn't cave in to the anti-Communist militaristic paranoia campaign. Maybe Vietnam did teach us something after all.
---
Friday, March 21, 1986
9 PM. For the first full day of spring, today was wintry for South Florida.
After being 88° yesterday, the temperature didn't get above 60° today, and it's been rainy
and raw. Actually, it kind of reminds me of New York.
I woke up at 6 AM with stomach cramps and diarrhea; then I went back to sleep from 8 AM to 10 AM, but I didn't feel that well today. I've been gassy, queasy and achy. (Those adjectives sound like three of the Seven Dwarfs.)
Fred Bernstein left an urgent message on Teresa's machine, and she called me, so I phoned the People offices in New York. It seemed that Fred wanted to
send me the revised celebrity shortage article by Monday morning.
"You're the most uncurious person I've ever met," he exclaimed. "It's been six weeks since you sent the article to me, and any other writer would have been
pestering me every other day. Are you always this calm?"
Me, calm? I just said I'd figured he'd call me eventually.
Here's the story: they plan to run the article in the issue after next week's.
But I know plans can always change: Glitches happen in magazine and newspaper publishing, so I'm not going to count my chickens before they you-know-what.
Fred warned me that he did a very heavy rewrite job "based mostly on your very funny ideas" and said I shouldn't get upset.
I told him I know People is into heavy editing, and I really didn't care how they've changed my article around. "It's your magazine," I said.
If it gets in, I'll get the $1500 – which is a good month's pay for me in any month. On Monday, after I get the article, a People fact-checker will call me. And then I'll wait. But as I said, I'm not going to allow myself to be disappointed if the article isn't published.
Dad returned from the Gulf Coast last night, and today he went to the dermatologist, who confirmed what Dad had figured out: he's lost pigment in the skin of his face and hands, making exposure to the sun extremely painful.
The condition is called vitiligo, and the doctor said they don't know why or how this happens, but it's apparently more annoying than dangerous.
Dad will try to regenerate the pigment cells by taking these pills and sitting out in the sun for 25 minutes twice a week.
If this doesn't work, Dad may be forced to avoid all sun exposure; right now, it's as if he were a newborn baby with a sunburn.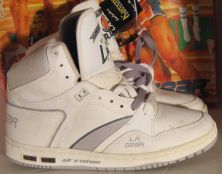 Mom gave me five new shirts from her inventory today, and I took a mismatched pair of grey and white (one grey, one white) high-top running shoes out of Dad's LA Gear samples.
The shoe repair man in the Lauderhill Mall told me dyeing the shoes wouldn't work, because they've got plastic as well as leather on them.
So I can either start a new trend or have one leg amputated. Actually, if I reverse the grey and white shoelaces, it might look interesting.
I got rejected for a new Visa card – I expect I won't get any new credit cards from the applications I mailed last month – but Cal Fed Visa raised my credit
limit $500, to $2000.
The Teachers College tentative schedule arrived, and I was surprised that their first summer session doesn't begin till May 27. So I'll have a month in New York City without school.
Maybe that will be good; it will give me a chance to do other things.
Today wasn't bad for a "blah" day. After having dinner with my parents, I watched a Sherlock Holmes TV show with them. They both fell asleep before it ended and I didn't wake them when I left.