Saturday, February 1, 1986
9 PM. I've been skimming through my 1976 diary. I picked 1976 to look through because it was ten years ago.
My initial impression is that I never realized how strongly I wanted to be a writer. The desire to write, and to succeed as a writer, comes through on every page. I see whole sections of my journal were lifted straight into stories.
I also noted that I've lost many of the stories I gave titles to; it probably doesn't
matter, but perhaps some of the material was salvageable.
On the other hand, at 24 and 25, I was very much an adolescent. I could afford to dream my literary dreams. My small expenses could be offset by teaching for $600 a course at Long Island University.
I was in my seventh year as a college student, and I didn't have to worry about the practical details of life: rent, savings, car insurance. My parents took care of everything.
Short of becoming totally dependent on other people, I don't see how I can ever achieve that frame of mind again.
At 25, I was somewhat more self-important and pretentious than I am now, but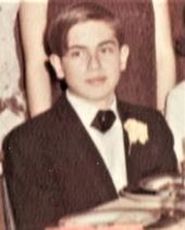 basically, I was an okay dude.
It had only been ten years, I noted in a November entry, since that first major attack of agoraphobia in high school led me to therapy and all that pain and suffering from 1966 to 1969.
Now I feel middle-aged by comparison; high school seems very far away. Hell, my undergraduate days at Brooklyn College seem far away.
One thing I have to give myself credit for, though, is realizing how good I had it. I knew that the luxury of artistic freedom I had couldn't last.
Well, a month of 1986 has bitten the dust, and here I am in an apartment in
Lauderhill, Florida.
I went over to my parents' tonight and happily arrived just as they were sitting down to Chinese take-out food. While I'd gone there to mooch, I didn't expect they'd have just what I'd been craving.
Okay, so I'm still a little dependent on my family.
We had a pleasant dinner – their day at the flea market was good – and I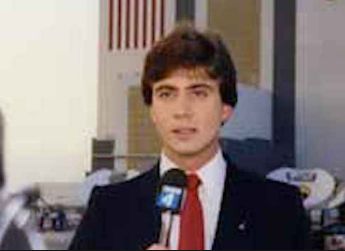 watched TV with them for an hour afterwards.
One of my former students, Frank Mottek, was on a public affairs show telling how he witnessed the space shuttle explosion as a reporter for WINZ. Now that makes me feel old.
---
Monday, February 3, 1986
10 PM. I called Justin last night and was happy to find him home. He had a slight cold but was doing okay.
On Thursday he'd had a reading of his latest play in Chuck Maryan's workshop, and Justin thought the people really went after him the way they did after the
play I read in May of 1984.
But Chuck liked the new play, and Ali thought the comments were helpful, so I think Justin was being too sensitive. (All of us who write tend to have an inability to fairly judge criticism of our own work.)
The play, which is about kidnapping and child molesting, raised the ire of some people because Justin is not altogether unsympathetic to the kidnapper.
He said the cast was wonderful, especially the young boy who played the lead; unfortunately, the kid ran late on a commercial shoot and had to be replaced at the last minute.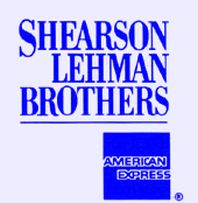 Justin has been busy with other projects, too, and he's still toiling away at Shearson every day. Larry came in from Pennsylvania last weekend, but they didn't see each other over this weekend.
Everything seems to be going okay for Justin. I miss him along with my other friends in New York.
As I expected, I did have a hard time going to sleep because my mind kept racing. I kept going over events in my life, and it all sounded so exciting to me that I wondered how I could stand it.
In the late morning, I drove down to Broward Community College's South Campus to visit Patrick, and we spent about an hour chatting. Patrick, of course, is really into BCC gossip and he's also very concerned with teaching.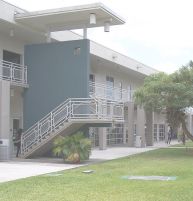 He's got some ideas for projects, including an oral history about teachers by teachers themselves. This summer he's driving up to Buffalo for two weeks, with a pilgrimage to Graceland, Elvis Presley's home, on the way.
For lunch, I went to Hurdy Gurdy's and had a more relaxed and fancier meal than I've been used to lately. I miss eating out in Manhattan restaurants.
Back here, I got together the National Endowment for the Arts fellowship manuscript I'd xeroxed at Jaffe's; now it's ready for mailing.
Earlier, I mailed the stories off to Ed at Zephyr Press. I'm pretty sure he and
Miriam will want to do another book, but I know the other editors don't like my work all that much. I just hope I can have an answer from Zephyr by the end of this year.
Too sore to exercise today, I had a brief nap and a light dinner before going to the Community College course at BCC-Central.
Al Bielen, the Vice President for Business Affairs, spoke about funding for education in Florida.
He was quite interesting, and I was pleased that he said that his and Joe's professors at the University of Florida told them the best way to fund education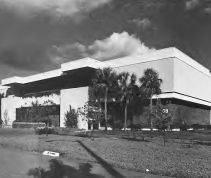 would be through an income tax. I am right about that.
I gave an oral report about the decline of transfer education: most community college students never go beyond the two-year college, but the schools are still geared to the days when the majority went on to universities.
During the break, I visited Mick in his office. He looked really well and we had a fine chat.
---
Friday, February 7, 1986
8 PM. My horoscope said, "Assignment will get completed today," and a few hours ago, after working like a maniac all day, I finished the celebrity shortage article for People.
I went to Jaffe's and made photocopies, and I'm going to send it to Fred Bernstein at the University of Missouri as soon as possible.
After coming home from FAU last night, I slept wonderfully. The exquisite rest I got made up for the insomnia I'd had the night before, and this morning I felt energized and ready to work on the article.
I'd made some preliminary notes yesterday as I brainstormed and tried to organize my ideas.
In our BASIC class, Ray talks about structured programming and how we should work with small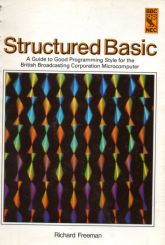 modules, and I found myself doing that as I worked on the article. Actually, I discovered I was using all the elements of writing that I've taught over the years to my own students.
By the time I left the apartment at 11 AM, I had most of the sidebars – lists of various categories of celebrities – completed.
Stopping off to get the New York Times, I noticed Friday's Miami News – but there was no article about me.
If it weren't for the People assignment, I'd probably be upset that the News story hadn't appeared, but now it seems inconsequential.
Back at home after lunch, I worked through the afternoon. It reminded me so much of the dogged, possessed manner in which I used to complete my short
stories.
I thought I'd never have these feelings again. Whatever happens with this article – and I'm not going to get my hopes up that it can pass all the hurdles necessary to make it to publication – at least I've learned I'm capable of writing.
And why? Because I knew this piece had a chance of making it into print, where it could get seen by millions of people.
And also because I would be well compensated even if People killed the article.
I won't say it's a brilliant piece – right now I'm much too close to it – but it feels like the best writing I've done in some time.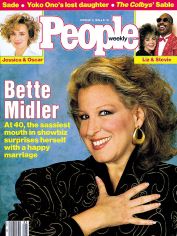 Maybe what I've been saying is true: the reason I couldn't write stories after a while was that I saw no point in it because nobody (or very few) would ever see my work in print.
But with proper incentives, I can write just the way I used to! This makes me feel very good about myself; it's given me confidence.
I can't let that confidence be shaken if Fred Bernstein hates what I've done. He's an editor at People, after all, and they work in mysterious ways, having all the biases that come with being of one of the biggest magazines in America.
Probably what I've done is not in People-style though I've tried to get it there. And even if they like it, they're bound to edit it into unrecognizability. I don't know if I'll even get
a byline.
But I'm not going to drive myself crazy and spend the next week or the next month worrying about Fred's reaction or the reaction of Patricia Ryan, who, as managing editor, has the power to accept or kill the story.
This assignment may have been a fluke, but it also may be a break that's been long overdue. It shows me that if I just persist, another break will come. I'll help it along. This project has given me new hope and confidence.
At the very worst, I've got that and a $500 kill fee (which will take a long time in coming, I'm sure). At best – well, I can't think about that now.
Maybe it isn't the big break I think it could be. In any case, I'll still be the same old Richie
Grayson, no?
I felt so good last evening that I didn't want to eat at home, so I went to the Broadway Diner for dinner, then skedaddled to FAU for my class.
Ms. Wiggenhorn lectured on the tools the Fed uses to control the money supply. Again, the material was often difficult (and tedious to listen to), but it was also a challenge.
The mean grade on last week's quiz was 6.5, so my 8 looks pretty good. Next week we have another quiz, and then the week after we've got the big test.
At break, I chatted with Mark outside. We've gotten almost to the flirting stage.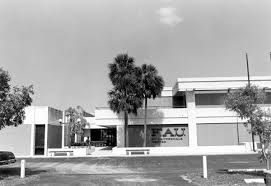 I told him about the People assignment and talked about my publicity campaigns, and he remembered once seeing me on the TV news. I could tell I was getting more attractive to him.
But as we talked, I decided Alice was right about younger people: by and large, they are boring.
Mark may shine in conversation among his peers, but we really have little to talk about. All he wants is to be rich, and to be rich all he has to do is wait until his mother dies.
Teresa didn't call, so I assume I'll have the weekend to myself.
---
Saturday, February 8, 1986
9 PM. For the last hour, I've been studying in my Money and Banking text.
It occurred to me that both of the undergraduate courses I'm taking at FAU contain material that was unavailable when I went to college because these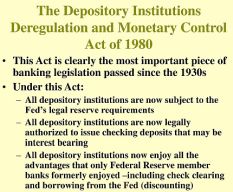 things hadn't happened yet: the 1974 oil embargo and the rise of OPEC, the 1978 Humphrey-Hawkins Act, the 1980 Depository Institutions Deregulation and Monetary Control Act, etc.
For those who think I'm a perpetual student – well, there's a perpetual (and geometric) increase in information and knowledge.
Last night I called Ronna to find out how Lori's surgery went. Although I woke her, Ronna seemed pleased to hear from me and said Lori was doing okay.
I'd seen photos of the New York City snow on TV – of four or five inches in front of the Coliseum – and as much as I miss my friends, I'm happy to be in Florida i
n February.
It was warm and sunny today; I wore shorts and a T-shirt and even lay out by the pool for forty minutes.
Last night I completed my IRS and New York State tax forms. I won't be getting back everything this year because I decided not to go to the trouble of itemizing all my business deductions, but I'll get back most of the taxes withheld: about $440 in all.
When I mailed out my tax returns, I also mailed the manuscript of my article to Fred Bernstein; it should reach him by Tuesday or Wednesday.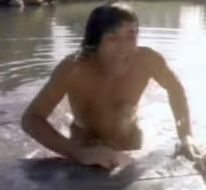 Also, I mailed my last form to New York State Unemployment. This week I should find out if they're giving me any benefits; otherwise, next Monday I'll have to return to the Fort Lauderdale Unemployment office.
Naturally, I expect some kind of problem since they try to make it as difficult as possible to collect benefits.
At 11 AM, I went over to my parents', where I worked out, had lunch, called Grandma and Josh, sat outside, and then worked out some more while watching the film Tex on TV.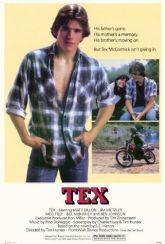 Grandma sounded fine, but Josh is of course very upset about his mother, whose blindness has triggered a depression so deep that she doesn't even feel like getting out of bed in the morning.
I told Josh I hadn't received the new issue of the magazine. He remembered sending it to a P.O. box (probably the one in Miami). Josh said he'd mail me out a new copy to the Davie address.
Joyce called from L.A. to thank Josh for putting in some of her late husband's poems in the new issue.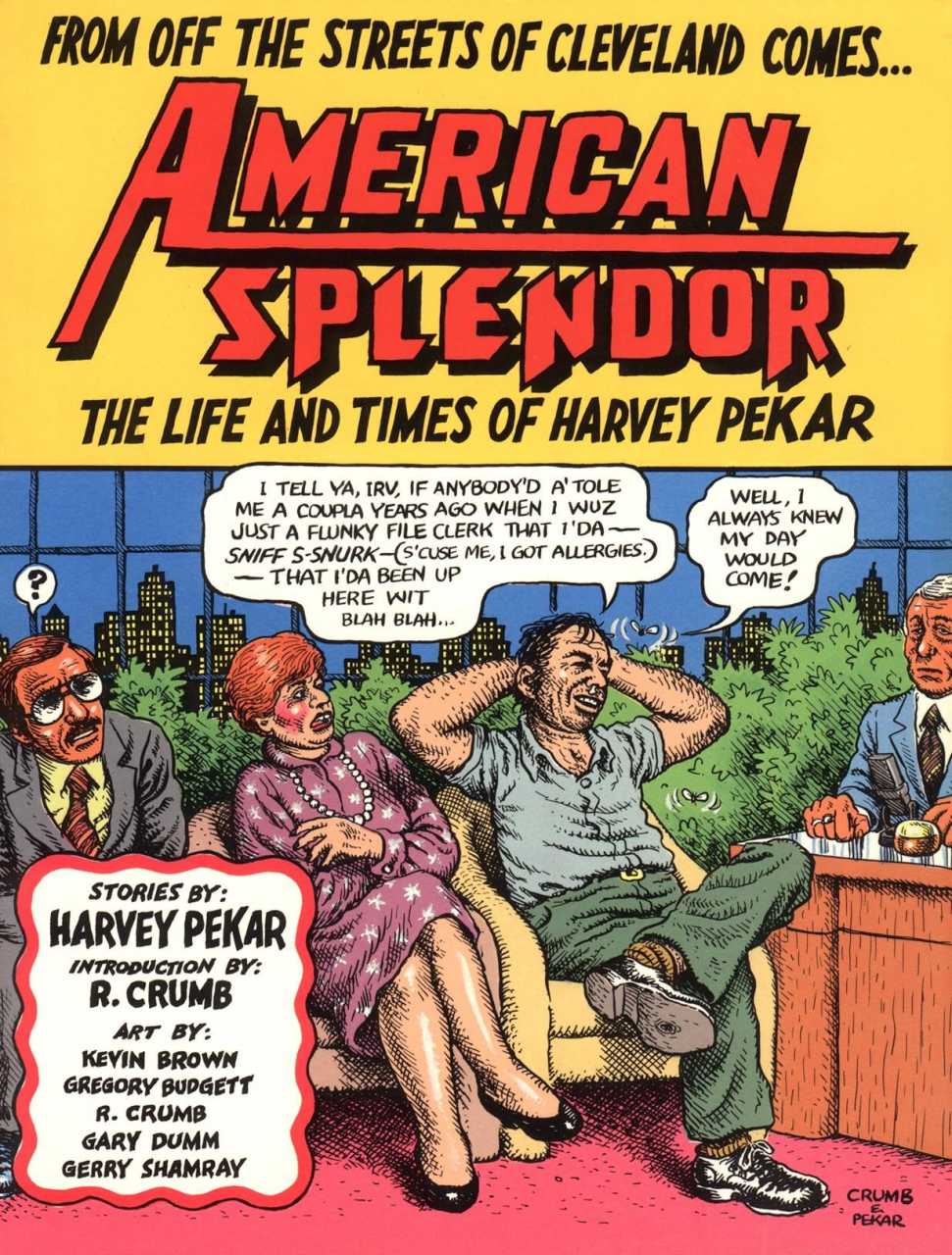 Harvey Pekar also called and said he was thrilled with the magazine. He sent Josh his new book, put out by Doubleday.
After doing some shopping at Publix, I returned home at about 4 PM.
Duvalier has fled Haiti, leading to great joy among the exile community in Miami.
Meanwhile, in the Philippines, it looks as though another evil dictator, Marcos, is going to invalidate the election – which, despite violence and incredible corruption, Corazon Aquino apparently won.