Thursday, December 12, 1985
6 PM. This morning I had individual conferences with my Baruch SEEK students, which gave me a chance to grade their papers in front of them.
Then, in the last computer lab of the term, they did whatever they wanted: word-processed, played a "Grammar Express" game, or used the Houghton Mifflin Grammar Lab software.
Before I left Teresa's this morning, I'd packed all my stuff for Rockaway and took it with me so I could avoid going back uptown.
With time to kill, I went to the Brooklyn Heights Library, where I read recent issues of Publishers Weekly and American Banker, and then had lunch on Montague Street.
Via the subway and two buses, I got here at 12:30 PM. Grandma seems fine; in fact, it's Aunt Tillie who's ill and Grandma who's been doing the shopping for her.
Well, I've completed all but the last week of the term at Baruch and at Teachers College, and I don't consider the week of finals in January at John Jay to be a chore. It's been a difficult fall semester, and I think I've made up for not working before August this year.
Today in the computer lab, Roberta and I were talking about adjuncting, and she said that after doing it for one year, she wouldn't want to do it again. Probably I've been doing it longer than 90% of the adjuncts currently working the circuit
of CUNY and other New York City colleges. But no more.
This term I did it only for the money. The only way I'll teach part-time again is if it's a creative writing, literature or computer education course.
Counting the three years as a full-time temporary at Broward Community College, it's been over a decade of my life, and I can no longer handle the frustrations of adjunct life or or my rage and the system and its unfairness.
Where am I going now? I'm not sure. Stupidly, I've been fantasizing about getting a National Endowment for the Arts fellowship, as I know the winners will be announced before the end of the year.
Of course, there's a 90% or 95% chance that I'll end up a loser for — what? — I think the sixth time.
There are more struggles ahead of me in 1986. But I've got my health, my brain, my friends, my family, and my credit cards.
This last year has actually been pretty interesting. I chickened out this summer and never really made my move, but I did try some new things in 1985.
By the end of the year I'll have 24 graduate credits in computer education that I didn't have before. I've lived in Manhattan and Brooklyn and on my own in Davie.
Do I have regrets? Minor ones . . . but it's stupid to look back.
This afternoon, as the Rockaway bus passed the various blocks of Belle Harbor, I thought about my friends who used to live there.
Beach 145th Street: Ivan's family's house, which I once fantasized about owning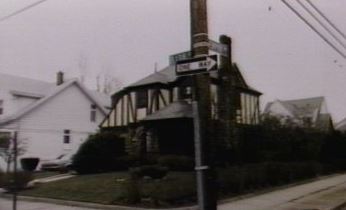 one day. I have no idea where he or his various family members are now.
Beach 138th Street: Larry's house. His mother and aunt are dead, Larry's married, and his father and brother stay on there alone.
Beach 137th Street: Stacy's. Her parents divorced, her father remarried, and now she's living on Bleecker Street with Jeanne.
Beach 128th Street, where Mikey's mother had those two apartments I spent so much time at: She's been dead over two years now, and Mikey no longer has any connection to Rockaway.
Beach 127th Street: The house of Mason's family's, now scattered by divorce, Wally's suicide,
and the others moving away.
And so on. On Beach 118th Street, I could see the window of apartment 5-J that I used to look out of five and six years ago.
Is there ever any reason to look back?
---
Friday, December 13, 1985
9 PM. Last night, when Grandma came home from her card game, we watched TV together until about 11 PM, when we both got tired. I had a pleasant night's sleep, dreaming about Florida again: specifically about being on the BCC campus.
It was dark and gloomy when I went out early this morning to get the Times from the machine downstairs, and it's remained so all day. I read the paper in bed for an hour.
Grandma annoyed me a little when she was so particular about everything, but my heart melted when I watched her sitting in her chair, reading the gossip in The Star: She looked so fragile.
I really love Grandma Ethel and I wish I could help her more. I'm her oldest grandchild and the closest to her; I'm also probably closer to her than either of her children.
If I felt I failed Grandpa Herb by not being with him in his final months and in not going to his funeral, I've tried to make it up these past 2½ years by spending a lot of time with Grandma, as I think Grandpa would have wanted me to.
These long trips out to Rockaway were never a sacrifice, as I'm getting something out of them, too. When Grandma is no longer in Rockaway, I'll feel I've lost my connection to a very important place in my life.
I got back to the Upper West Side around 3 PM. Teresa was still here but left for the country (by bus, from the Port Authority) an hour later. Tomorrow I'll have my last Computer Graphics class at Columbia, but otherwise I have the weekend to myself.
I spoke to Pete, who just came back from two weeks in Europe (Paris and London, mostly) and who wanted to know if I was interested in applying for a micro-lab job at FIT; I'm not, not right now.
Josh called and said the magazine is ready to go to the printer. We've had some really good talks lately.
Ronna's staying over at her mother's all weekend, so I can't see her tonight. Justin will be busy with Larry coming in.
Really, when I go back to Florida, I'll miss all my friends, but they are doing perfectly fine without me.
Most of them are in relationships now: Mikey is married, Gary's about to be married, Josh has Chloe, Justin's got Larry, Susan and Spencer are having a baby, Alice is doing well with Peter and her job. That's nice.
I just hope Ronna can find a guy savvy enough to appreciate her.
Tonight I spoke to Mom, who said business at the Coconut Grove flea market was disappointing and that their sales at the regular flea market, the Thunderbird, is down from last year because Mr. Henn diluted the business with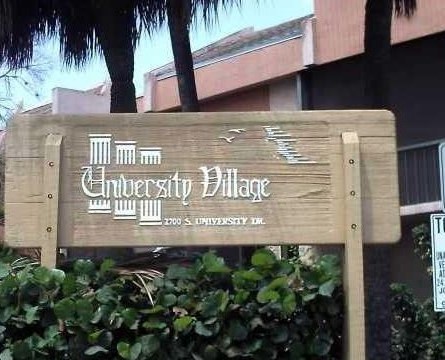 more vendors.
She was upset because a developer bought the property next to University Village and claims he owns half their parking lot and recreation areas. He plans to put up rentals next to their condos and wants the renters to have use of their pool and tennis courts.
---
Sunday, December 15, 1985
5 PM. I just got back from Pete's reading. He read a very funny story, "A Moot Point," and the other two guys I heard, both Loisaida types, weren't bad, either. I was Pete's only friend who showed up; it was more a poetry crowd, but they
appreciated his stuff.
Yesterday, in our final Computer Graphics class, we went over the projects. Mine was the least sophisticated, but I felt good that I finished it when three of the eight students in the class asked for Incompletes.
I was quite impressed with the other students' work, which must have taken hours and hours. I don't have the time or patience to work like that. Although I still have to hand in a short report before the week is over, that shouldn't be much of a problem.
After we saw our projects run, I went downstairs to the cafeteria with Howard and several other students. If I had wanted to get really involved in the department, I could have gotten some kind of work/study job or project for next
term, but I didn't assert myself since I had no plans to stick around.
Getting my M.A. in Computing in Education at Columbia would be relatively easy in terms of the coursework, but it would cost $7500 I don't have and can't afford.
Too bad, really. I think I could fit in there and make a little niche for myself. But Wanderin' Richie never puts down roots, does he?
Oh well. I'll be satisfied with B's in my classes, happy with B+'s, and ecstatic with A's, which I don't deserve. If I'd had more time, I could have gotten A's, but with my schedule, it was enough just to pass.
It turned frigid last night. I went out to get bagels and cream cheese (my dinner) at H&H ("There is no substitute for excellence," their motto) and also to get Sunday's Times.
I spent most of the afternoon laying about — although I did work out for 90 minutes while watching a film I'd rented, The Sure Thing, a warm college romantic comedy.
The girl in it reminded me of Ronna. She's so special. Being with her recently has been a joy. It would be great if we could remain close, but I'll be happy (and also sad) to back away when Ronna finds a nice straight guy that she can marry and have babies with.
---
Monday, December 16, 1985
4 PM. This evening I'm going to a preview of Out of Africa that Alice invited me to. It will be the first time I've gone to the movies since this semester began.
This afternoon I finished my work for my Columbia classes, knocking out a lousy paper for Computer Graphics and finally redoing my Programming final. As I said, I'll be happy to get a B in each class; I just hope I don't get a C in Programming.
This morning I had individual conferences with my Baruch students, and I intend to continue them on Wednesday. I'll be doing conferences or assigning essays for the rest of the week, which is to say the rest of the semester.
When I called Mom, she said Marc's stomach virus was a little better today. I told Mom to advise Dad to dress warmly for his trip, as it will be very cold here all week.
Teresa should be home tonight. Even last night, it seemed that she was tired of Michael and his family problems.
Yesterday Alice and I spent a long time on the phone. She was depressed and suffering from PMS.
Alice and her brother went partners on a Wall Street-area co-op, but it's no bigger than her apartment and she doesn't want to move. (Her brother bought another co-op by himself at a bargain price.)
Alice and Peter "broke up" again, though it would be more correct to say they had a fight. Like me, Peter is pretty satisfied with his lot, but we know by now that Alice can never be happy because of her strange idea that life is supposed to get better and better.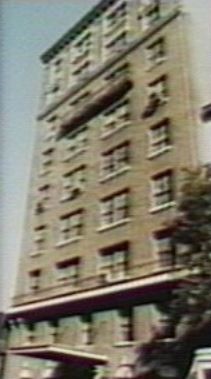 Anyway, now all of a sudden she's started to wonder why "everyone" is getting married and she's not. She keeps raising the stakes in her relationship with Peter, and he's done very well, I think, in meeting her expectations and demands, but he's adamant about not wanting another marriage.
He readily agreed to go with Alice to "couples therapy," however.
She admits she loves him very much. Unfortunately for her, Alice has never learned to appreciate her life, which, as Peter, Andreas and I have been telling her for years (she knows this), is pretty good.
Thank God that somewhere along the line, I somehow learned to count my blessings. Alice is so envious of others, not realizing how many people envy her.
Well, now that her job situation is wonderful, I suppose she needs something else to
worry about. In that respect, Alice is like Grandma Ethel.
Alice also believes that successful people are never unhappy. Intellectually, she sees how silly this idea is, but emotionally she refuses to give up this myth.
I just spent an hour on the phone with another depressed friend, Justin. He told his parents about his relationship with Larry, and now he's upset that his father — and his mother, too, but to a lesser extent — disapprove and are angry and unsupportive.
Give them time, I said, but I had to wonder why Justin would tell them at all, given their extreme conservatism and suburban attitude of "What will the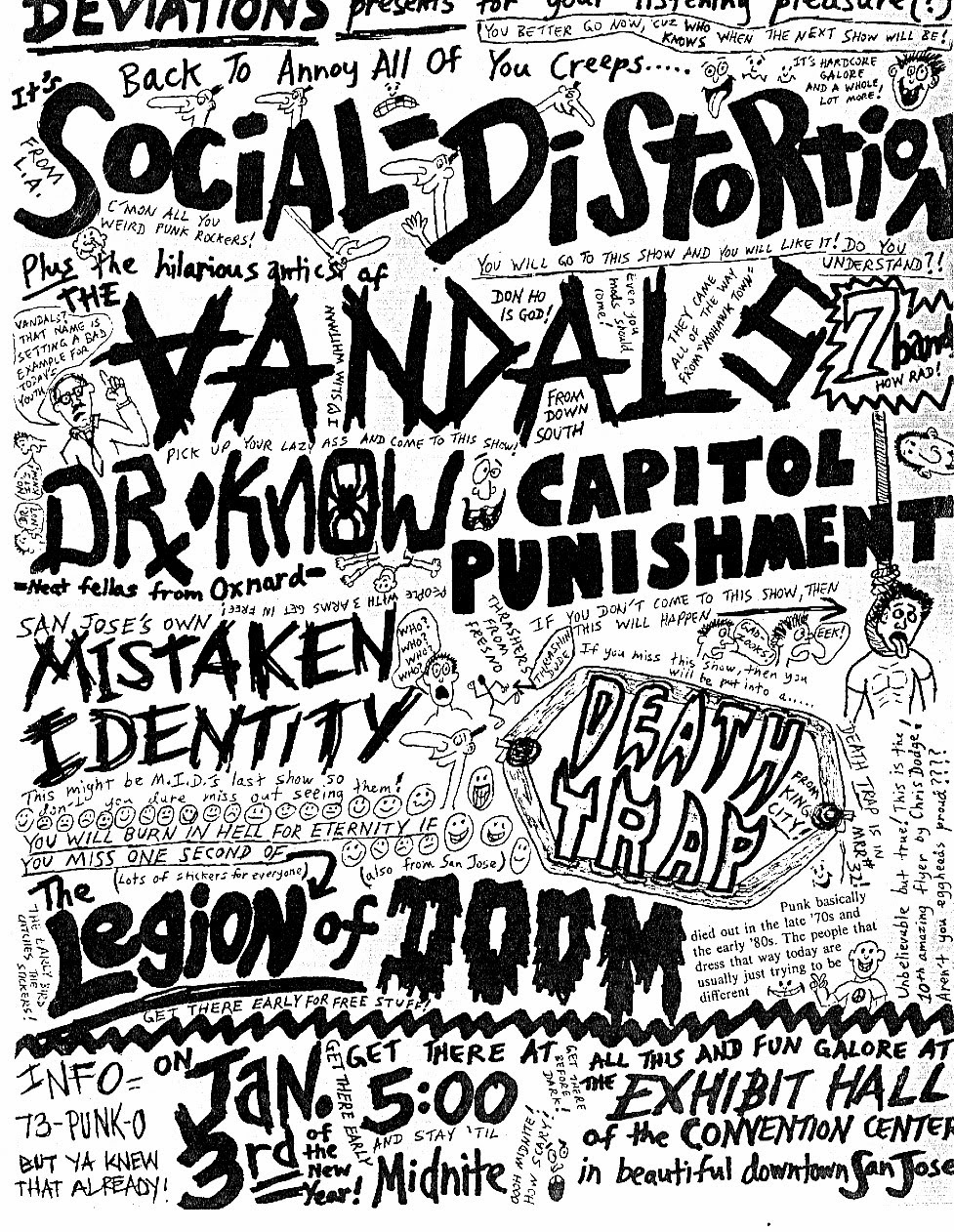 neighbors think?"
Justin's brother and sister and both married suburban professionals with children, lots of money — the usual bullshit — and Justin is the family freak. Alone among all the married cousins, Justin told me that his grandmother doesn't even like him.
To me, his family sound like a bunch of uptight assholes, and if I had relatives like that, I wouldn't care what they thought. As I told Justin, if his parents don't want to have anything to do with him because he's gay, that's their loss.
Again, I thank God that my family is the way they are. If my brothers are a bit odd, at least they're not — like Justin's siblings — dopey accountants and stuffy doctors who I'd be constantly compared to.
And if my parents don't have any friends, at least they don't worry about their "image" among their peers and how their children "reflect upon them," the way Justin's mother and father do.
Still, I have no intention of telling my parents about my sex life: that is my business.
Maybe Justin was displaying a little adolescent rebellion although he says he wanted them "to share his happiness" ("What parent is going to say, 'Hurray, my son's gay!'?" I asked) and to stop them from asking if he's seeing anyone (there are other ways to do that).
I feel bad that Justin is depressed, but no one can ever demand approval from one's loved ones. Unconditional love, sadly, is a rarity among parents.
---
Tuesday, December 17, 1985
3 PM. It's frigid again. Teresa's "home for a while," she says, because Michael's "acting crazy" — which probably means he just wants to be alone.
Frank got Teresa a lead on a job with Ned Regan, the state Comptroller, a Republican, but he told Regan's people that she "can't write very well, though she can do everything else."
It upsets her that Frank thinks of her that way, but I pointed out that he's trying to get her a job and is just being honest about how he views her writing abilities.
Last evening I ventured out in the cold to Third and 71st to meet Alice at the Tower East for the screening. Alice misjudged the intensity of the pre-Christmas traffic, getting there so late that we had to sit in the second row.
Maybe because it was such a rare treat for me to go to the movies, I found Out of
Africa wonderful: a larger-than-life retelling of the Isak Dinesen autobiographical book, with lots of lush photography and great performances by Streep and Redford.
Alice was bored: she's not interested in Africa and felt nothing happened. Still, she was glad she took along someone who appreciated the film. We got a cab, and she dropped me off by the Dakota before heading down to the Village.
As I walked to get the bus on Broadway and 72nd, I felt exhilarated and
marveled at how little it takes to make me happy. Deprivation can make a person appreciate tiny pleasures.
Speaking of which: I slept soundly for eight hours in the warm living room. This morning, I had my Baruch students write in class while I graded essays.
Rick sent the new issue of Gargoyle with a load of reviews and interviews with Scott Sommer and Crad Kilodney.
---
Wednesday, December 18, 1985
3:30 PM. Another day down — almost. Around this time yesterday, Dad called, and I rushed to meet him in midtown. (I picked 1407 Broadway as a convenient rendezvous point.)
He was unaccustomed to the cold although he had on a sweater, gloves and a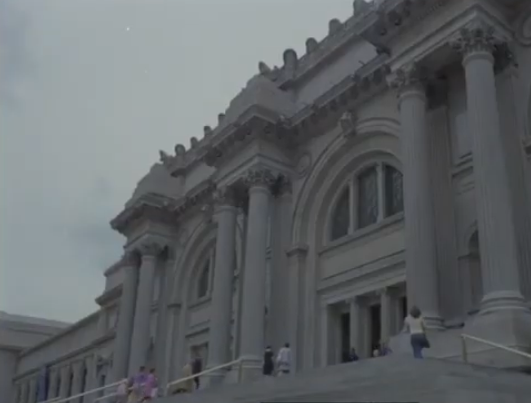 leather coat. Obviously, we weren't going to walk around, and since Dad's return flight was leaving from LaGuardia, I thought we could go to the Upper East Side and hang out in the heated confines of the Metropolitan Museum.
So Dad and I got on the Times Square shuttle and took the Lexington express up to 86th Street. It felt odd being with Dad in New York in winter among the museum's artworks. I remember going there only by myself or with friends, never with my parents.
We browsed through some of the galleries of 20th century paintings and sat down near the huge Christmas tree and Neapolitan crèche, where he told me
they hadn't yet offered him the new line.
It's a ladies' line similar to Palmetto's, which he didn't do well with, but because they'd give him a draw of $300 a week, he'd take it. Then he'd have a steady income of $600 a week.
Dad said they'd had a good weekend at the flea market but that business was down from last year. Marc's recovered from his virus, and they've got a week of solid work ahead of them before Christmas.
We had dinner at the Copper Kettle on Madison and then went back to the museum for half an hour before Dad caught a taxi to the airport. (After I kissed him, I said, "Goodbye, Dad!" loud enough for the cabdriver to hear so he
wouldn't think Dad was an old gay man with a young boyfriend.)
Teresa was home when I arrived, but she soon left for dinner with Elizabeth, who passed the bar exam, and then she spent the night at Michael's. In bed at 8 PM, I was asleep within an hour.
When I got up early today, it was very cold, and it's about 20° right now.
After my final Monday/Wednesday class this morning at Baruch (I canceled next Monday's class), I headed uptown for John Jay, where I kibitzed with other adjuncts like Harold Bakst, Ron Lieber and P.J. Gibson about — what else? — the
adjunct biz.
I felt relieved to learn that everyone has been having disciplinary problems. Fuck that: in college, a teacher shouldn't have to deal with disruptive students.
Imagine a student behaving like my students do back in 1969, when I was a freshman. Our generation that was supposed to be the rowdy challengers of authority, but I can't remember any incidents where students yelled in class or were disrespectful of the teacher.
Of course, we were middle-class students who'd come from high schools where that kind of behavior wasn't tolerated. We'd already learned how to be students.
I had time to visit the John Jay library, where I found the new Contemporary Literary Criticism Yearbook. Reading it made me see that the much-touted hotshot young writers didn't get uniform raves.
David Leavitt's Family Dancing, for example, was considered too cool, too New Yorker-ish, too upper-class, by several critics, who also said Leavitt is completely humorless.
Maybe people take him seriously because he takes himself so seriously; to me, he seems a little pompous.
In this afternoon's classes, I had my students write while I had individual conferences with
them — one on one, I really like them — and my classes ended painlessly at 2:45 PM.
After picking up my paycheck, I took a taxi home. Now it's on to Teachers College and my Programming final. Wish me luck.
*
8 PM. Luck wouldn't have helped me, I fear: I probably blew the Programming final. It was harder than I expected, and there was one problem I couldn't do at all. After a long, hectic day teaching three classes at two colleges, I couldn't concentrate. I'll be lucky if I got 75% on the test.
I'm sure that my other grades in the course are a solid B, maybe a B+, but I think I lost my chance for an A.
Oh well. I took on too much this fall. I did too many things, and I did them all, if not quite half-assed, then three-quarters-assed. Last spring I showed that given single-mindedness, I could get 18 grad credits of A's — but this fall I proved I'm only human.
---
Friday, December 20, 1985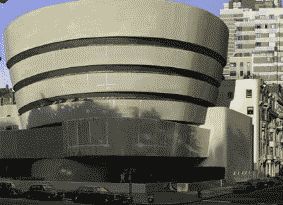 Noon. Mikey and Amy couldn't make it last night, which is just as well. We rescheduled for Sunday, January 5.
Teresa also changed her mind and decided not to come home, which made things pleasant for me.
I called Ronna, but she was too busy to get together. In the morning, she'd had two interviews, one at the Guggenheim and one at the New-York Historical Society. Ronna really seems to be getting in gear, and I'm proud of her.
Late yesterday I did venture out to get milk, orange juice and cereal at the supermarket, but I was back home by 8:30 PM and spent the unwinding by watching cable TV.
The Gay Cable Network was on, and after some informative programs (with a heavy stress on safe and healthy sex guidelines — which, luckily enough, I always followed), they had some cute soft-core porn.
Due to the steam heat, I slept heavily again, not waking up till 9 AM. When I learned Teresa wouldn't be coming back this morning, I spent a couple of hours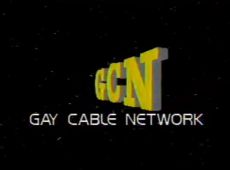 working out with my dumbbells. They may be dumbbells, but I'll miss them.
Last night I got to thinking about Sean, and I realized that our affair was no great romance, but just a nice sweet, healthy relationship. If I ever was to see Sean again, I wouldn't go to bed with him, but I would want to talk with him.
Really, all I'd want to know at this point was that he and Doug were both alive and healthy. I wonder if Sean will be down at his mother's for the coming holidays.
Snow is coming this afternoon and evening: maybe not a blizzard, but we could get four inches. Blech! There's another chance for snow on Monday although Tuesday is expected to be fair.
Last night, I spoke to my parents, and Dad's plane took off two hours late, so I should probably expect a similar delay next Tuesday. The ride will surely be unpleasant because the plane will be packed, as everyone tries to escape to Florida for the holidays.
Well, I'll go out for a little while now, and Justin will be over later.
*
10 PM. Justin left a little while ago. Snow has been falling since about 6 PM, but it's falling gently: this is not a major storm.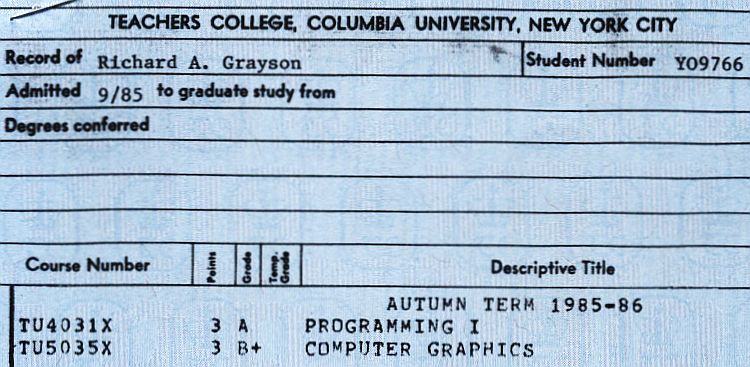 This afternoon I went up to Columbia and found I'd gotten an A in Programming.
While I should be proud of myself, I noticed that someone else had gotten an A+, and I thought, "I should have gotten an A+, too."
Where do I get that from? I never had the kind of parents who, when confronted with a 99% on a test I took, would say, "What happened to the other point?"
I never allow myself to feel proud of my accomplishments. Instead, I attribute them to luck or — as with my writing — to persistence.
But the 'A' in Programming put me in a good mood, and at 2 PM, I went to the 84th Street sixplex and treated myself to The Color Purple, Steven Spielberg's adaptation of Alice Walker's novel.
I loved the performances of Whoopi Goldberg and the other cast members, and I must have cried at fifteen different point in the film. What a great story!
I've always loved stories like that, which take place over a long period of time and which have the texture of life. To me, the highest form of art is that which illuminates the cycle of life.
I know I'm far from writing something like that — unless it's this diary, which doesn't count because it is life.
At 5 PM, I came home with red-rimmed eyes and a sniffle. Teresa opened the Christmas present I got her and was thrilled — or seemed to be — with the humidifier.
At least she knows I spent real money on it, and I know she appreciates that. I'd made out a $230 check for January expenses, but she says she's not going to cash it. We'll see.
Justin came over as Teresa was dressing for her dinner date; she and Michael were going out with Barbara and Stewart. After we sat around chatting for a while, we all left in the snow, Teresa for the crosstown bus, Justin and I to Marvin Gardens.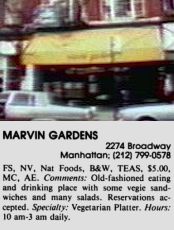 Over dinner, we talked about Justin's problem with his parents. It's hard for me to understand parents who are such cold fish. Justin thinks I'm exceptionally close to my parents, but I don't think that's true.
As I told Justin, I never did what he did and tell my parents about an affair I'd had with a guy. I'm glad we never spoke about Sean, even if Mom knew something was up and tried to get me to open up about it.
(I never told my parents when I was sleeping with girls, either.)
As for Justin, I guess he's the way he is partly because he's his parents' son.
By no means have I resolved my conflicts with my parents: we have different values and they don't always approve of what I do. But as we've all gotten older, maybe we've mellowed.