Monday, December 3, 1985
4 PM. This will be another one of those rushed and furtive diary entries since I just came in and am not sure when Teresa will return and interrupt me.
Somehow I got through the day despite a case of diarrhea that began when I woke up at 6 AM. Luckily, I had slept surprisingly well, given how much I slept over the weekend.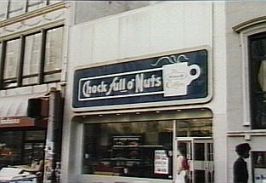 Of course, today would be the day when the subways got all screwed up and my trip downtown took an hour, but I held myself in check. I had my Baruch students write, during which time I graded the John Jay essays from last Wednesday.
For me, the next three weeks can't go by quickly enough. I dread the rest of my stay here in New York. I'm New York-ed out. Maybe that's good: I'll have purged myself of all the romantic notions of this city for a while.
I will definitely not spend next fall here. At most, I'll come back for July, with maybe a few weeks on either side of the month. May and June aren't so bad in Florida, and it's still cool here in New York, though I will miss the exhilaration of those first days that hint of summer.
Today, after a gloomy week, the sun finally shone in mid-afternoon — but the temperatures are now plunging to frigid lows: no fun, no fun.
Yesterday I didn't go to the computer lab at Columbia; instead, I fell asleep and got a wonderful rest. As long as I had the apartment to myself for a change, I was wise to take advantage of it.
That rest may be what got me through today. It's possible I have a stomach virus, but I don't feel sick, really. My back, chest and arms ache from yesterday's workout, but that's nothing.
I am a little concerned about a numbness I feel on part of my left thigh. For about a month now, a patch of skin has felt like it's been shot with Novocain.
It's been nearly four years since I've had a checkup, and I should take advantage of the relatively lower doctors' fees in Florida to have myself checked out.
Last evening at 6 PM, after I went over to Ronna's, we traipsed through the rain over to Happy Burger for a bite.
Although it was good see her, I'm a little concerned she's getting too involved with me. It would be stupid to hurt Ronna just before I leave. We've managed okay this year, considering.
— The phone just rang. It was Fred Bernstein of People magazine, who wanted more information about my "celebrity shortage" leaflet. I was pretty funny, I

guess, and he said they were thinking of doing a major story on the celebrity shortage, and because I'd thought up the idea, they wanted to include me.
With my non-track record with People, I'm not going to get excited about this. Mr. Bernstein said he'd get back to me, but who knows?
Susan called. She'd had a bad Thanksgiving. Her doctor thought she's gotten so big that something's wrong with her pregnancy and made her take a sonogram last Wednesday; it turned out okay, but she spent a day freaking out.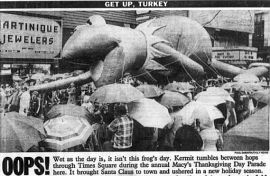 Thanksgiving at her parents' was not that pleasant, and Spencer had a colitis attack over the weekend.
She's knee-deep in rewrites and research for the many magazine articles she's working on, and like me, Susan can't wait for the semester at CUNY to end.
My diarrhea is calling me to the bathroom again, so this is a good time to stop writing.
---
Wednesday, December 4, 1985
10 PM. Teresa just left to meet Michael, who had been delayed at a meeting. I'm not sure whether it was she or I who most anxiously awaited Michael's call. Anyway, now I have the time and privacy to write a little.
The apartment has been quite cold, and the frigid temperatures outside show no signs of moderating. Yesterday at 4 PM, I felt so cold in here that I went up to Columbia, to the DEC-20 room. After three hours and a lot of help from Chris, I finally got my project to print out a matrix in Pascal.
There's a lot more to do, and in tonight's class we were given the FPL programming problem for our final. That has to be handed in on paper and executed on the DEC-20 as well.
There'll only be two more of these killer Wednesdays left, thank God. I'm so overtired that I'm not sure I'll be able to sleep well. Last night, though, I slept okay on the sofa bed, getting some much-needed rest.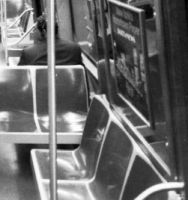 Up at 6 AM this morning, I left before 7 AM, beating the subway crowds and getting to Baruch early. I taught a lesson on commas and read students' papers about the person they most admire. (Bill Cosby came in first, followed by Michael J. Fox, Madonna, Sting, Cyndi Lauper, Jimmy Swaggert, Bob Geldof and Mother Teresa.)
After class, I talked to Claude about the final exam. Because English 2001 and other remedial courses are being replaced by a new sequence, my students will go on to the no-credit, pass-or-repeat English 0150 — whether they pass the final and the course or not!
Claude said he'd talk to Harry Brent tonight about whether we should even bother having a final, but odds are we won't. If there are finals, the essays will be given on Monday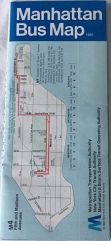 and Tuesday, December 16 and 17, and the grammar test the following two days.
For the first time, I went from Baruch to John Jay with the 23rd Street and Tenth Avenue buses, which turned out to be a quick door-to-door ride, less stressful than the subway.
At John Jay, I graded, rather quickly and carelessly, the papers my students wrote yesterday so I can return them tomorrow. For lunch, I needed a treat and so I splurged at the Opera Espresso.
My John Jay classes are getting close to unmanageable; if I had to teach there next term, I'd be feeling miserable right now. The best part of my day at school was getting my paycheck from Doris after class.
Stopping off here, I found Teresa home with her friend Norton. While they chatted, I paid the credit card bills Mom sent me — including the first bill from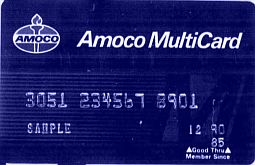 BancOhio Visa, the one I lost.
I also got a bill for membership for the Amoco MultiCard (this to my New York address; I had gotten turned down for it in Florida). When I called Amoco, they said the card should have been sent out, but since other people are also having this problem, I'm not worried. They gave me a $500 credit line.
Up at Teachers College, early registration for the spring was going on. After getting a bite downstairs in the cafeteria, I went to Programming class. The course apparently has a reputation for being a real bitch, but I'm certain I'll get at least a B. I ended up working a lot more than I had expected, but I've learned
a good deal.
Home at 7:30 PM (I splurged again and took a cab), I waited with Teresa, who was hungry and anxious for Michael's meeting to end.
It's six months since June 4, my birthday. Hard to believe.
---
Thursday, December 5, 1985
9 PM. I'm at Grandma's in Rockaway. The TV is on and the couch bed has been open for several hours. I came here because I've been feeling exhausted and ill. I knew it would be warm here and it would be quiet and I could sleep as much as I
wanted.
My throat has been very raw since yesterday. I don't know if I'm getting another cold or if my throat is just sore from teaching yesterday; I remember I felt like I was straining my voice to talk over the noise of the rowdy John Jay classes.
Last night I didn't sleep very much, as my mind kept whirring and I was preoccupied with my sore throat. Up at 7 AM, I made it to Baruch early and had a decent class; I like Thursdays because I take them to the computer lab for the last hour.
After collecting my paycheck, I took the Madison Avenue bus up to 42nd Street
and deposited both the John Jay and Baruch paychecks in the bank.
Then I took the M104 bus home. The big snowflake is back again in the middle of 57th and Fifth this year, and on Broadway near us, racks of Christmas trees are giving off a delicious piney smell.
I had lunch at a pleasant new place, Café Macondo, which just opened on 84th between Broadway and Amsterdam. Just a year ago, you wouldn't have seen such a trendy place on that block, but things are changing fast in this neighborhood.
The name "Café Macondo" suggests both the town in One Hundred Years of
Solitude, thus drawing the arty types, and the high-rise "condo" world that's going up all around the place. Anyway, I had great french toast topped with hot blueberries, and the jasmine tea was good, too.
I stayed home about an hour and left soon after Teresa arrive. Even though she'll probably be out most of the next few days, I don't know exactly when she'll be home, and I wanted to ensure my privacy.
Grandma's here, of course, but she's quiet and doesn't feel impelled to constantly talk the way Teresa does.
As much as I try to have sympathy for Teresa, I think she's very shallow: she spends an inordinate amount of time, money and conversation on things like jewelry, "good" food and restaurants, her mink coat, vacations, hair styling and manicures.
Because I have such a different attitude, it's amazing to think we've spent so much time sharing an apartment. I was happier at Justin's, with roommates who respected my privacy and guarded their own. Teresa never seems to want to be alone.
I wish I didn't spend so much time thinking about her, but as much as I try to pretend otherwise, my living in her apartment puts Teresa at the forefront of my day-to-day life.
Well, there's only two weeks and a few days left, although I'm starting to wonder if I'll get through them.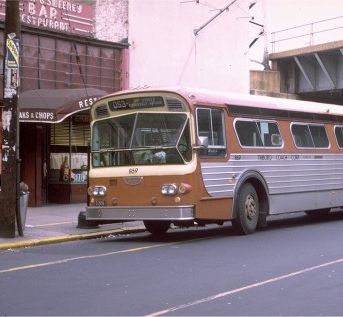 I took the Flushing line and the Q53 bus to Rockaway, arriving here at 3:30 PM.
Grandma had Aunt Claire and Uncle Sidney over last week, and she went to Lynn's for their 50th anniversary party. Grandma was shocked by her sister's appearance and her frailty.
"Claire takes about forty pills a day," Grandma said, noting how lovingly Sidney takes care of her.
When Claire told Grandma to visit them in Florida, Grandma didn't say no, but Grandma says she can't stand seeing Claire so ill.
We had salmon croquettes for dinner, and soon afterwards, I felt so tired that I
opened up the couch; however, I haven't been able to sleep. So Grandma and I watched the news, national and local, and then Cosby and some other programs.
I wouldn't be surprised if tonight's predicted inch of snow turns into a major storm. Although I hope I'll feel better tomorrow, I'm prepared to spend all day in bed (and almost looking forward to it).
---
Saturday, December 7, 1985
5 PM. Back at Teresa's, I've found that she's gone to the Berkshires with Michael for the weekend. She probably needed a rest from her tough week of shopping.
Now, Grayson, you're being very mean. Besides, she could be in the apartment now instead. If I hadn't had to live here with her for so long, I could be as amusing about Teresa's foibles as everyone else is.
Anyway, I shouldn't be complaining at all. The last few days have been delightful for me.
Last evening Grandma and I watched TV, and I worked on my Programming projects. I actually think I've conquered the difficult parts of them. Despite its frustrations, programming is a challenge puzzle which I enjoy doing.
Last night I wasn't all that tired, perhaps because Grandma and I shared tea and biscuits at 10 PM. But I did finally fall asleep around 1 AM, and like yesterday, I didn't wake up today till after 10 AM.
Grandma asked me to help her with her mattress: she needed to turn it over and put on a new mattress cover. It was a time-consuming chore, but I was happy to
help her.
When I left the apartment at about noon, it was only 34°, but with a cloudless sky and no appreciable wind, I felt exhilarated by the cold. Waiting for the Q53, I did calf raises on the curb as I held onto the bus stop sign.
The bus took me to Jackson Heights, and I got off the subway at Rockefeller Center, where I glanced at the still-undecorated Christmas tree, had lunch at Bun 'n' Burger, and browsed at the Gotham Book Mart.
Back at Teresa's, I got the mail — nothing, really for me — and picked up the phone messages, the most important of which was Deirdre's announcement from San Francisco that she had given birth to a girl, Kimberly. When Teresa called from the Berkshires, she was delighted to hear the news.
Ronna and I have a date for dinner later, and she invited me to stay over, but I'm not sure I should. I don't want Ronna to get too emotionally involved with me just as I'm about to return to Florida.
I love her, but I also know that my gayness precludes a long-term commitment to a woman – even Ronna. If I'm to remain a friend to Ronna, I can't let her waste her time and energy on me.
Speaking of energy, Ronna's has lots lately: she had an interview with the March of Dimes yesterday and has another job interview on Tuesday. Tomorrow she has to be up early to work at the Hebrew Arts School gala that's been driving her crazy in recent weeks.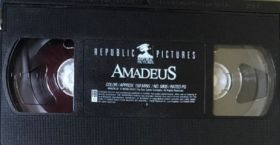 Viewing Amadeus this afternoon, I identified like mad with Salieri, for I've always felt like a mediocrity who has managed to get by on persistence.
Then again, I've never played the political game of ingratiating myself with the "right" people. Perhaps if I were capable of doing it, I would.
I look at someone like David Leavitt the way Salieri saw Mozart, but I can't let envy of another person dominate my life. I have to do the best with what I've got.
---
Sunday, December 8, 1985
3 PM. Dinner with Ronna didn't work out last night. When I got to her place, she was very harried after spending several hours cleaning the apartment, which still
looked to me like a tornado had recently come through.
To be honest, I was appalled by the condition of the kitchen and dining room; I have few friends whose apartments approach the mess of Ronna's.
She attributes much of it to Lori, of course, and I'm sure that's true. Anyone walking into Lori's room would assume she'd just moved in; certainly with the cardboard boxes and piles of clothes, books and records everywhere, it doesn't look as though Lori's been there for seven years.
But Ronna, too, is a slob, an admitted one; Lori just makes her worse.
Anyway, the mess would have been no problem because we could have gone out to eat — except Ronna's mother was supposed to come over that evening, and
she was late, and Ronna couldn't locate her.
So we would have had to bring dinner in, and I couldn't stand eating in that apartment. Because Ronna had to be up early to work today, she needed to stay home, so I suggested we postpone dinner to a better time.
In earlier days, I'd probably be more judgmental (I really can't stand disorganization), but I handled this well, and so did Ronna. We took a long walk, during which she vented her frustrations, and we parted with a warm hug and kiss.
One thing I'm sure of: I could never live with Ronna, if only because of the difference in how we keep house. Life with her would be a constant battle between Felix and Oscar.
Instead of dinner out, I brought some stuff in, read the Times, and fell asleep at 11 PM. My sinuses are still clogged, so I slept heavily until 9 AM.
As expected, because of the heavy-duty workout yesterday (I'd never seen my muscles so pumped up when I looked in the mirror), I'm very sore today, mostly in the shoulders and upper arms and calf muscles. But it feels good.
At noon, I went over to the DEC-20 room at Teachers College and worked and worked on my final Pascal project. Finally I got everything working. I work nearly instinctively sometimes, unable to articulate what I'm doing even after it's
proven to work.
I then tried to translate the final FPL program I'd done into Pascal. Eventually I got it working, but not perfectly, and I still have to iron some bugs out.
Josh and Chloe will be over at 5 PM; we'll see if dinner works out better tonight than it did last night.
*
10 PM. My dinner with Josh and Chloe did go fine. After they came up here at 5 PM, we chatted for about 90 minutes. Chloe is sweet, fairly bright and very cute; all in all, I think she's a neat girlfriend for Josh, and I liked her very much.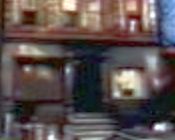 For dinner, I suggested the Café Macondo, which hasn't been discovered by the Yuppies yet and so was quite pleasant. I had feta fettuccine, and the three of shared a chocolate mud cake for dessert.
Josh was mad at Leslie, who screwed up the layout for the next issue of the magazine, which he hopes to get out soon.
Josh has got two weeks' vacation coming, and he and Chloe had hoped to go to Copenhagen, but as Josh explained, "Chloe's shyster sister wouldn't lend her the money," so she'll probably just go to Atlanta for Christmas and Josh will go visit James on Cape Cod — where, incidentally, he's supposed to be very happy at the Provincetown Fine Arts Work Center. (James is seeing a woman there and is

writing some.)
Josh said Simon's sister is coming to work with him next month. I guess that's all the news Josh had. It was really good to spend time with him again, as I'd missed our talks.
Earlier, I'd called Susan after seeing a Washington Post article I thought she could use for the piece she's working on. Susan said the baby was kicking up a storm and that Spencer was ill again, this time with the flu.
She's happy that her classes at Hunter end this week, with finals next week.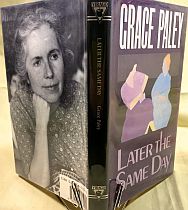 On a trial basis, Susan's been attending a workshop with other women fiction writers, but she's not sure she fits in with them.
These writers, mostly older women who are friends of Grace Paley, react to stories react to stories differently than Susan does. While her workshop comments tend to be editorial, from a craftswoman's viewpoint, and the others mostly ask philosophical questions.
What bothered Susan was that these women all seem to have a sure, authoritative voice in their fiction: "My voice is not that authentic. It's as if I'm worried about what people will think." That's probably just because Susan is younger and less experienced.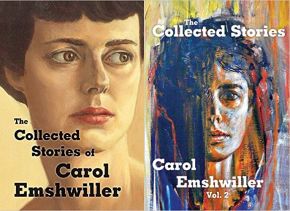 She said Carol Emshwiller read a fantastic story, and I'm not surprised: Emshwiller is a very good writer, and it mystifies me that she's not better known. (Perhaps because she's too self-effacing?)
Oh well, I still have eight papers to grade.