Saturday, November 2, 1985
8 PM. I just got in from walking Josh to the subway and picking up the Times. Josh wanted to know why I don't use my connections as a writer to meet women.
"What connections?" I laughed. "Cherches? Kilodney? Whalen?"
Josh is the one person, aside from my family, whom I've never wanted to know I'm gay. It's silly by now, because I know he couldn't care less. I'm not
embarrassed about being gay but about lying to Josh for so long.
What kind of friend pretends the way I have? I feel so much freer with my other friends – Alice, Susan, Justin, Tom, etc. – who know I'm gay. Because Josh knows I've been with women I think he really thinks I'm just shy or something. I wish he'd just ask me if I were gay.
Last night I read this beautiful novel, The Boys on the Rock, written by John Fox, who's a year younger than I. Published last year, it was mentioned on a list of "Gay & Proud" books just out from the Brooklyn Public Library.
It's the story of Billy, a 16-year-old Bronx kid at a Catholic school. He's good-looking, popular, on the swimming team. Working as a volunteer in the McCarthy campaign in the '68 primary, he meets and falls in love with Al, who's
20 and who eventually turns out to be less than perfect.
The book has a great first-person voice and I loved it both for the evocation of being a teenager in 1968 and for its portrayal of healthy gay adolescent sexuality. It made me want to write.
In August, in Brooklyn, I started to write about Sean and me, and that story just wouldn't end, and I started throwing in so much other stuff – about Grandpa Nat, and then back to Ronna and even Shelli and Jerry – so that I didn't know where it would go.
I ache to have the time, the determination and the energy to write fiction again. It's been so long since I've written; I'm a different person now from the kid who wrote the stories in my first three books, and God knows that life's given me new material and different perspectives.
I want to write about my undergraduate years, about my getting involved in student government, about the LaGuardia crowd and my relationships with
Shelli, Avis, Ronna, Stacy and others.
I miss that time: 1969-1974, say. And now that it's so far away, I'd like to make sure that kids today – like my students or even people around 23, Jim's age – know what it was like then.
I've talked often about that now discredited time, and I know there will be a revival of interest in the period. Someone should tell the truth and not some media fantasy. John Fox does a great job, and so have others, but my experiences were different from any book, movie or play I've encountered. And I also want to write about Sean.
I still think about him all the time, and Fox's novel made me remember him more. I'm dying to have a lover again, someone sweet and strong and vulnerable and funny and decent, with a nice body and a good brain. It would be healthy for me to be with a guy again; I envy Justin his relationship with Larry, the actor in Pippin with whom he's having a "romance."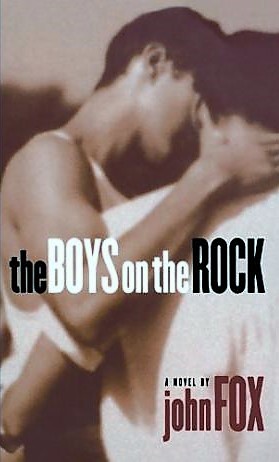 Oh, it'll come for me, too – and I bet it will happen in Florida next year.
Another fantasy I have is getting that National Endowment for the Arts Fellowship, so I could stop struggling for a while and be relaxed enough to write.
If I got the $20,000, I'd give up running for Education Commissioner; the grant would mean I'd be taken seriously as a fiction writer and I wouldn't have to push, push, push in other areas.
I'm fatalistic enough to know that whatever happens will lead me down a difficult but still interesting path, and I'd like to believe that in the end it will all work out and have meaning. The world might lose a novelist but gain an education gadfly or an entertainer or a humorist.
This must sound pretty pompous, huh?
While I said I didn't have any regrets, I'm old enough to know that I've lost as well as gained over the years – and I've always written well about loss. I predict I'll write more books, whether they be novels, non-fiction or more story collections. I've already predicted a love affair, so you can see I'm still an
optimist (and for the second consecutive night).
Up early today, I went to Columbia, where our class watched an interesting film and looked at Fileworks on the Mac and videodisks. I wish Howard would give us more direction; I still have no idea what kind of project I'm doing.
I had lunch with Dipti, Yoki and Bruce. It's nice to hear about life in India, Japan and Korea, where Bruce lived for five years. He's a nice guy and if I were staying in New York, I might pursue him.
Back home on this rainy and gloomy day, I lay in bed reading; then I exercised a little and then Josh called and said he'd come up for dinner at Szechuan Broadway. We had a fine time, telling family stories, joking, talking seriously about books and movies.
He had to get back to meet Chloe at 9 PM. When she starts her new position, she'll no longer work on weekends, and Josh feels antsy about that.
Now she comes in at 9 PM on Friday and Saturday and leaves at 5 AM the next day, so Josh doesn't have to spend too much time with her.
She's a good kid, he said, but after four months, he knows he doesn't love her: there's no passion.
I still have 25 papers to grade. Life seems more relentless than usual tonight.
---
Monday, November 4, 1985
4 PM. I got home a little while ago.
I'm going to be observed on Wednesday at Baruch and a week later at John Jay. Obviously, I shouldn't be worried about it, since I sincerely hope I don't have to return to either school ever again. But it's still a judgment, and I feel weird about that.
At Baruch I'll be observed by Tom Hayes, who called me; he had wanted to do it on Thursday, but of course I don't intend to give up my Florida weekend for that and when he realized Wednesday is a Tuesday schedule, he said we'd do it then.
I'm glad I scheduled the John Jay observation for next week. I'm being watched by Prof. Margolies, who's kind of eccentric, and I've already told him I'm leaving, so he knows it doesn't matter much. Bob Crozier sent along forms for us to fill out about next term's schedule preferences, and I wrote on it that I won't be back (again).
My classes went okay today, but standing on my feet for five or six hours makes me weary, and I'm a little hoarse, too. Also, three lessons on subject/verb/pronoun agreement in one day is just too much boredom.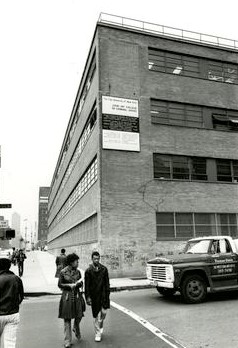 I view my job the way an actor must look at having to work as a waiter: he wants to do as good a job as possible so as to please his customers (my students), but there's no way waiting on tables will ever be his career.
Last night, Teresa came back here with the three girlfriends she went to the Berkshires with, and they had dinner, smoked grass, and played with Tarot cards.
I socialized with them a little, but most of the evening I was in the bedroom, reading. They left at 10 PM, time enough for me to get a good night's sleep on the living room sofa bed – if I could have slept, that is.
I'm still in the thrall of John Fox's novel. I wish I had had the courage to be open about my gayness earlier. But I was kind of like the creepy young politico in his book, though.
Of course that's not quite right: when I was in college and before, I had crushes on guys but I never allowed myself to fully feel them. I didn't really look at other guys' bodies until I was 25 or more.
And I also wasn't just "pretending" with girls: I really did feel a lot for Shelli, Ronna and the others, but I shouldn't have waited so long to have a relationship with a guy. Still, one can't relive the past.
---
Tuesday, November 5, 1985
4 PM. Even though I got this chilly and rainy Election Day off, I'm really tired.
Yesterday I went over to Columbia and worked on project #2 in Pascal, but I couldn't get it to work. I stayed with the computer for too long; it was nearly 8 PM when I got out of the lab, and I hadn't had dinner.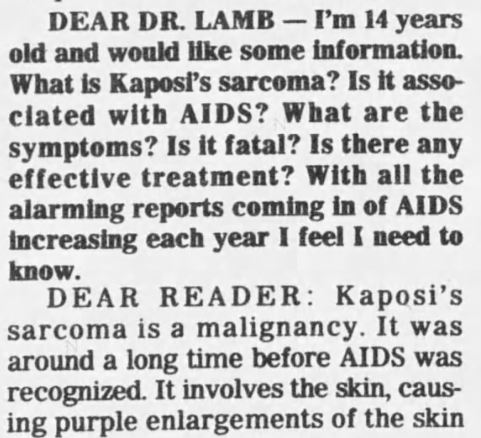 At Amsterdam Pizza, I got some so-so Sicilian slices. A man asked if he could sit down at my table, and I said, "Sure." His hands and face had the purplish lesions that I've read are the mark of Kaposi's sarcoma. I tried not to stare at them or at the man, but I kept thinking about AIDS.
The fear of AIDS has turned society hysterical. When Houston mayoral candidate Louie Welch said (unwittingly into an open mike) that his plan to get rid of AIDS was to "shoot the queers," he spoke for many Americans.
I'm not sure that we won't see some loss of civil liberties that could prove disastrous. Now and again people raise the question of quarantining AIDS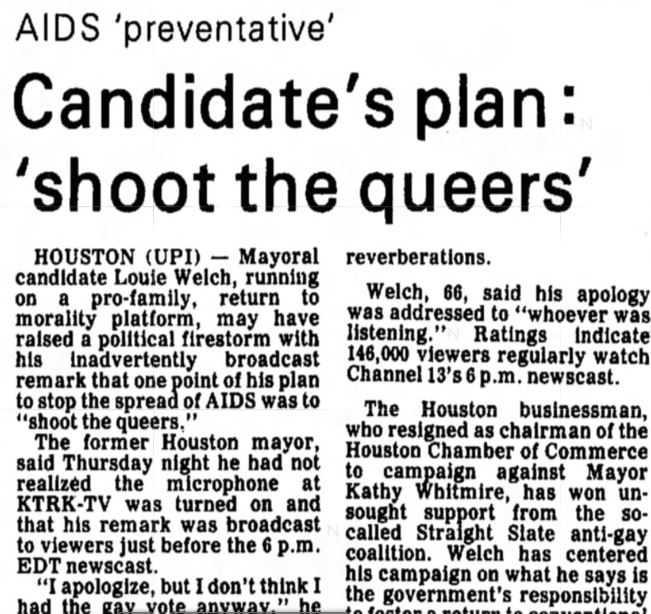 patients – or even those who've tested positive for the virus.
Now in New York at least, the focus seems to be shifting from gay men to IV drug users, who are making up a larger and larger percentage of the AIDS population.
I waited 40 minutes at 116th Street for a subway, and I felt exhausted by the time I got home. Teresa had a date with a guy whose personal ad she'd answered, and she asked me to be home when he arrived.
But evidently they hit it off and he spent the night here. I was already in bed when they came in, and I felt a little uncomfortable.
Maybe that's why I had trouble sleeping. Part of me thinks I should really look
for a quick sublet so Teresa and I both can have our privacy.
I feel I have no space to call my own, and I really need space. If I weren't going away this weekend, maybe I'd check out ads early in tomorrow's Voice. I'll have to think about it, and maybe discuss it with Teresa.
Ron did seem like a nice guy when I met him this morning. He's 39, bearlike, intelligent, a radio and TV journalist for the last two years after a long career in real estate. He seems like the type of stable yet dynamic and industrious person that might do Teresa some good.
Around noon, Susan and I met at the corner of 90th and Broadway (where once stood the
unemployment office and The Food Emporium; now it's the construction site for yet another high-rise condo) and had lunch at the 4 Brothers; then we came back here to talk.
I'm nervous about my observation tomorrow, and I was grateful to be able to talk about it to Susan, who's also nervous about her observation at Hunter on Thursday.
She'd just come from putting a deposit down on a crib for the baby. Susan looks big but prettier than ever. We had a good long talk; I lent her The Boys on the Rock before she left.
Chris told me he'd help me with my Pascal project, so I intend to see him at Columbia tonight.
I can't believe I'll be on a plane to Florida on Thursday morning. Tonight I really need a good night's sleep, and I may resort to taking the Tylenol with codeine I got from the oral surgeon a few weeks ago.
I thought I'd confide in Susan about my plans to run for Florida Education Commissioner – I had a dream in which I announced my candidacy – but somehow I couldn't do it. I guess I'm afraid my friends will just think I'm being an idiot again.
---
Wednesday, November 6, 1985
9 PM. Teresa called form Riverdale last evening to say she was staying over at Ron's.
She spent the entire day with him as he did radio interviews at Dutchess County polling places, yet when I asked her today if she liked him, she said "So-so" or something like that.
My Pascal project #2 actually worked last evening after Chris helped me with some lines in the program. Feeling exhilarated, I returned home, happy to have the house to myself.
Because I wanted to sleep well, I took that Tylenol with codeine. But instead of making me tired, I just felt really relaxed and contented. I even worked out a little, which probably was a mistake, since it stimulated me.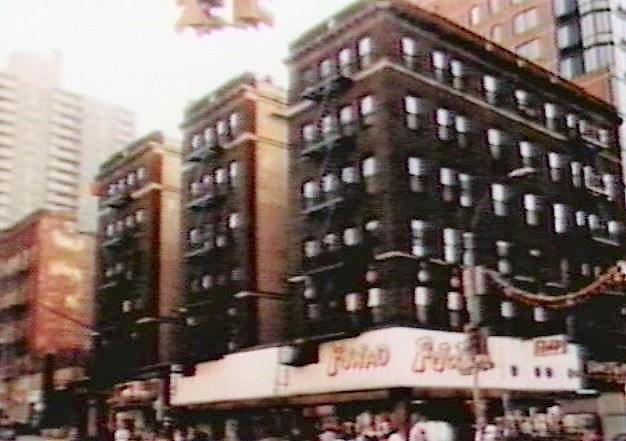 After a short talk with Ronna, I got into bed at 10 PM, but I couldn't fall asleep for anything. I felt fine but not sleepy, and the hours passed: 2 AM, 3 AM, 4 AM.
Finally I got some very uninspiring and unsatisfying dreams that were more like hallucinations.
When I woke up, I had a pounding headache, and I felt clumsy, fuzzy, and uncoordinated. Although I've never had a hangover, I know one must feel like the way I felt at 8 AM. If I weren't being observed, I would have called in sick. 
On the subway I felt awful.
But as I said to myself on entering Baruch: "The show must go on." With Prof. Hayes watching, I gave a fairly decent lesson on subject/verb/pronoun agreement; at least it wasn't a disaster.
He left after the first 50 minutes ended, and then I relaxed. My class did behave themselves even though they had no prior warning about being observed.
Uptown at John Jay, I was glad to find out that Doris is better and will be back at work soon. I had my classes write while I graded some papers and studied programming.
By 3 PM, I felt exhausted. I came up to 86th Street, had a burger deluxe at the diner, and relaxed at home for 30 minutes. Then I went to Teachers College and did some FPL programming.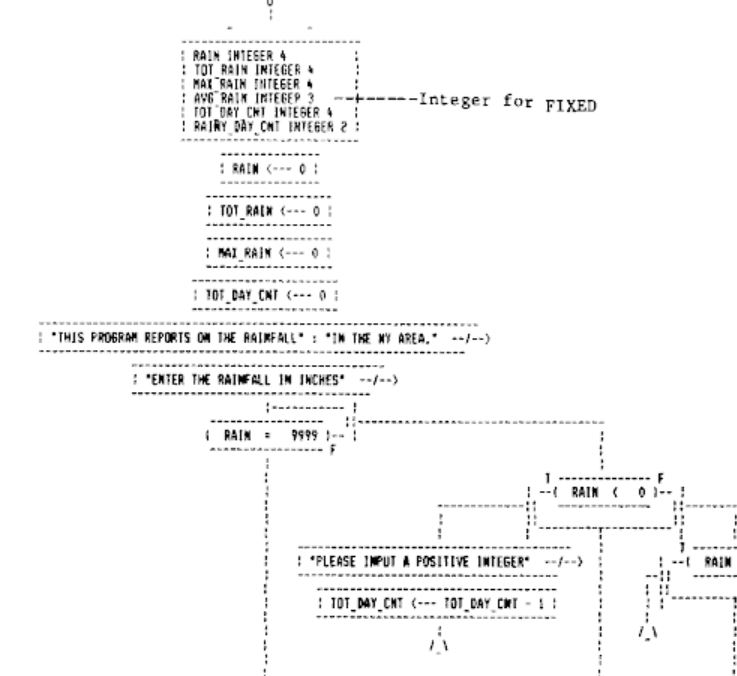 Chris and Minh's midterm was challenging, but I found I could finish before anyone else; then I went down to the computer room and finished my FPL project #2.
Now all I've got left in the course are quizzes, the last homework assignment, the final project and the final exam. I do enjoy programming in Pascal, which is a very elegant language.
Back here at 8 PM, I found Teresa's friends over for dinner. I'm in the bedroom now so they can sit in the living room in peace.
Although I can't really believe I'm flying to Florida tomorrow morning, I'm pretty much packed for the trip.
Under stress today, I came through.
---
Friday, November 8, 1985
9 AM. It's 24 hours since I was in a pre-flight panic at JFK airport.
My flight was actually one of the best I've ever taken: incredibly smooth, with a good long movie – Coconuts – to distract my attention. My dizziness didn't bother me; I believe it was the result of sleeplessness and anxiety. We landed after noon, and Dad was there to pick me up.
The Fort Lauderdale Airport looks much different now, and Dad had to park in the new concrete multi-story lot: no more parking meters near the terminals.
The bright sunshine seemed odd at first, but then I got used to it. I didn't detect any changes in the landscape until University Drive, where three new shopping centers and a health spa are going up right across from here: urban
sprawl has finally come to Davie.
I spent the afternoon talking with Dad and Marc, and later with Mom and Jonathan after they returned from the flea market, where they had their first good weekday in months.
They also said that yesterday – when it reached about 75° – was the first pleasant day after the hottest October on record. If the people on my flight were any indication, the snowbirds are beginning to flock here for the season.
I sat out by the pool – all alone, of course – for half an hour; I don't really have the patience to do that anymore.
In the late afternoon, I went over to Broward Community College and walked around the campus. Chip was in the English Department office, and we said hello and exchanged a few pleasantries.
At the Florida International University/Florida Atlantic University building I got the BCC and FAU spring schedules (the FIU one will be out next week). Outside the computer room, I could hear Pam teaching a class in BASIC.
I'd forgotten how lovely and quiet the BCC campus is at that time of day.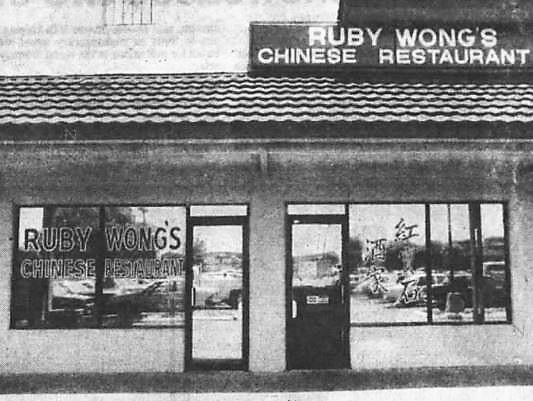 For dinner, I went out to a pretty good Chinese restaurant west of here with my parents and Marc.
Everyone in my family seems fine, if a bit whacked-out as usual. When I'm with them, I think I could never live back here – but I forget that when I do live in Florida, I don't spend much time with them.
The Fort Lauderdale paper is running a series on Broward in the '80s, a mid-decade "progress report" similar to the one they issued when I first moved here. (It's hard to believe I first came to Davie six years ago and that I first lived here five years ago.)
Yesterday's feature was on the lack of cohesiveness in the county. Although the in-migration of senior citizens is, to a large extent, being overshadowed by baby boomers with kids setting up homes in West Broward, the newcomers often leave after a few years.
"Transience" is the key word. Of course, that word fits my life pretty well; as I've said before, in a sense I am a true Floridian.
Many people leave Broward to move to Palm Beach County or elsewhere in Florida, but a lot of people stay here only a few years and then return to their home states or are transferred to a new job.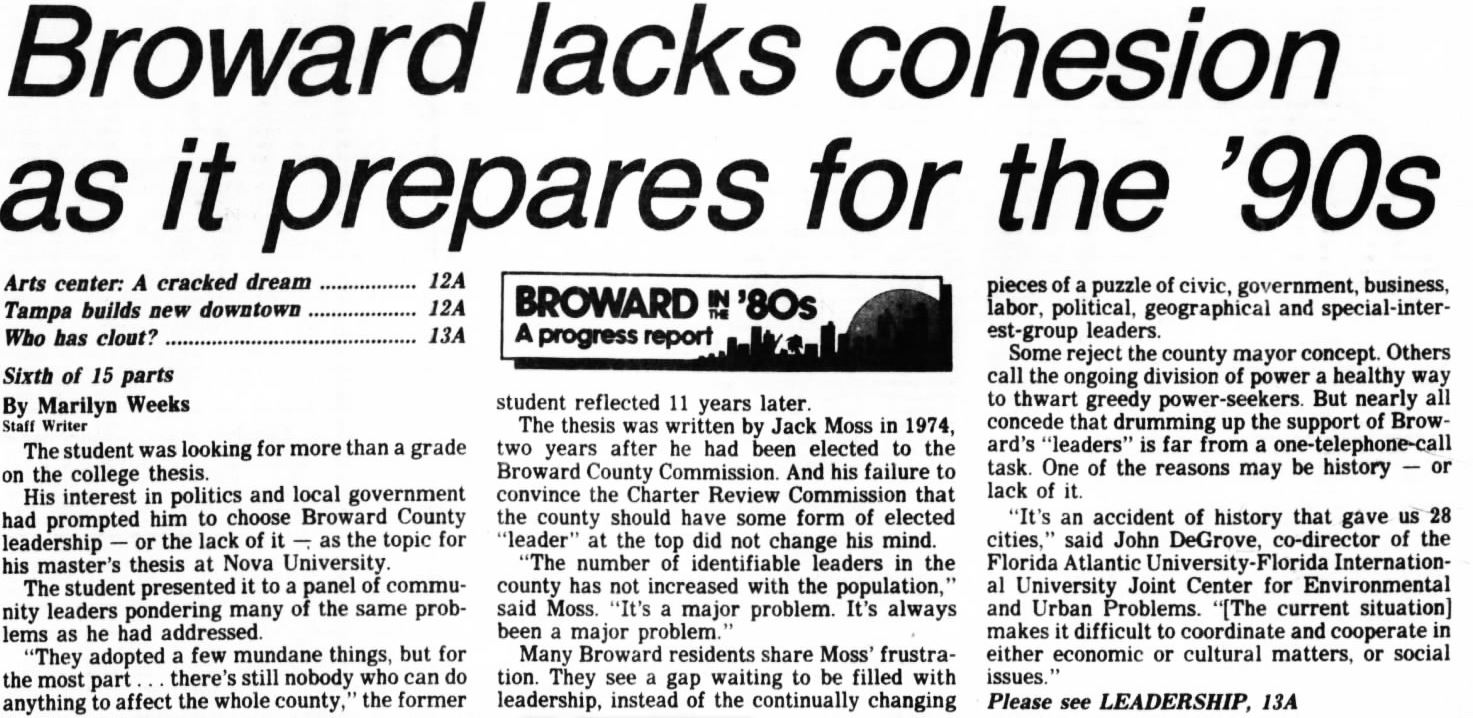 It seems to me that I could probably find a political base in this chaos. Several people my age talked about the difficulty of making friends here.
I slept wonderfully, with great dreams of walking along the Mississippi River in St. Louis, meeting Libby at her mother's brownstone, and seeing other old college friends.
I was surprised to find I'd gotten yet another Visa – this one from BancOhio in Columbus. They gave me a $2,000 credit line and a PIN to get cash advances at PLUS ATMs. I already used it to get $200 outside an NCNB last night.
---
Sunday, November 10, 1985
4 PM. Today I rested, mostly. My cold is pretty bad, though it hasn't yet broken out to the point where I'm full of nasal congestion.
I changed my reservations from tomorrow to Wednesday, and if I'm not feeling better by then, I'll have to miss Thursday's class and I might as well stay out the week.
It's not all that bad, for when I was in New York, I'd considered extending my weekend in Florida to last Tuesday and Wednesday; it just never occurred to me to extend it on the other end.
I'll call Baruch and John Jay on Tuesday and let them know; perhaps they won't believe I'm sick, but it doesn't matter all that much, since I don't intend to teach at either place again.
Still I want to leave in a good way, the way I seem to have left BCC. When I didn't come back from Florida to the School of Visual Arts in the transit strike in the spring of '80, I was irresponsible about not letting them know I'd be out, and they didn't think very highly of me after that.
I felt so yucky today, I didn't do much else but lie in bed. I feel miserable, but I'm probably more comfortable here than I'd be anywhere else. I never know how a cold is going to progress.
If past colds are a guide, I should be feeling at my worst tomorrow, though the sore throat will probably be gone by then. Because my August cold went to my chest and lingered as a cough for weeks, I expect this is a somewhat different rhinoceros.
Actually, I don't know how I expect it will be cleared up by Wednesday; it will
probably linger on till the weekend. But take it one day at a time, kiddo.
Today I went out only to Albertson's to buy cold medicine and the Sunday papers, and then have lunch at McDonald's. It was too hot – about 86° – to sit outside, and anyway, I didn't feel up to it.
Everyone in the house was gone, working at the flea market till 4 PM, so I had lots of time to think.
---
Monday, November 11, 1985
6 PM. I feel some improvement today, though I don't want to get too optimistic. But my sore throat is gone, and I'm not as congested as I could be, so if I continue to feel better, I'll be able to go back to New York on Wednesday.
This morning Teresa called in response to a message I left on her machine.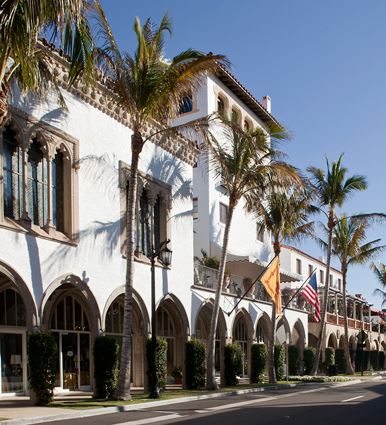 "How could you be sick in Florida? It's so beautiful there," she said – and she knew, because she spent the weekend in Palm Beach.
Michael called her on Thursday night, "while I was with what's-his-name" (Ron), and Teresa flew down the next morning with him on People Express; from what I gathered, she almost missed the flight.
They stayed at the Breakers, and she had a fabulous time going out at night, meeting people, and lying on the beach.
She and Michael flew back last night on Delta (first-class); although Teresa didn't want to return to New York immediately, she couldn't afford to pay for her own flight back.
Now, with the proceeds from the sale of the Berkshire house (which is apparently on again), she wants to buy a condo here
and put me in it – while she comes down, I guess, whenever she feels like.
Of course, Teresa sees the easy part of life here, just as she did in San Francisco last year. But it's one thing to come to Florida or California on vacation and quite another to live and work here.