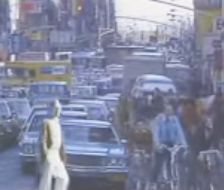 Thursday, August 22, 1985
11 PM. After many years, I'm living in Brooklyn again.
Justin's VCR is recording Hometown, a new CBS series about baby boomers returning to their hometown, and I feel as if I've done the same thing.
I certainly feel different here: kind of like a kid again. Maybe this is just the medicine I need for my grand blahs.
I didn't win the jackpot lottery last night, nor did anyone I know, but it was fun
to be a part of a mass fantasy. Stewart Klein introduced the drawing by saying, "All of Fire Island is at stake": he'd promised Barbara he'd buy it for her if they won.
Teresa came home in a good mood, having had fun with Victor at Fern's.
I slept okay, though I had a nightmare about being around dead people who were moving as if they were alive. Up at 8 AM, I had a pleasant breakfast with Teresa and then went off to Brooklyn.
The IRT wasn't so bad, and I got here early, only to find Justin in what seemed a drunken stupor. He assured me he was always like that when he first got up.
I, who fully awaken immediately (without coffee, of course), found it odd. But the day served to point out many differences between Justin and me.
When he finally got it together, we took the D train to Newkirk, where we got the M to Avenue J, then caught the bus that went to Bay Parkway and the Belt.
When we were in Midwood, Justin thought we were in "Bayside." I'm amused by his ignorance of Brooklyn after he's lived here for six years now.
But then, today I felt very much the old Brooklyn boy.
I'm much tougher than Justin. From the way he handled the car rental agent (being picky about some things, too soft on others) and the drive into Manhattan (he had no idea how to go and drove very timidly amid the aggressive drivers of New York).
Justin is basically – well, this sounds sexist but here goes – the creative gay guy who's not totally connected with the real world.
I care very much about Justin, but he has a feminine way – not effeminate, mind you; he just does things the way I see Ronna or Teresa do them. He's easily distracted, can't concentrate on one thing, and seems flighty.
Of course, many women, like Stacy or Alice, aren't like that. And I know I'm not your stereotypical masculine guy.
Next to Justin, though, I feel like John Wayne, and that makes me feel old.
Maybe I'm too insensitive and hard-edged, but I learned early on – here in Brooklyn – that if I was ever going to make it, I couldn't be any "softer" than I could help being.
Of course, Justin's from Connecticut, which is why he only mildly complains about a driver cutting in front of him on West Street while I yell out, "You bastid! Doncha know how to drive?!"
At Teresa's, I loaded up the rental car – conveniently, a station wagon – and kissed Judy goodbye.
Downstairs, I ran into Juliana, who said Jack was trying to evict her because she's still in Albany while Dion is subletting her apartment.
Justin drove back here and we took my stuff up here.
While he was packing, I went off to get us lunch at the Roma Pizzeria. I love their little round "baby pizzas" with onions and no cheese.
He finally got off at 3:30 PM. Knowing Justin, he'll probably get lost on his way to Reading.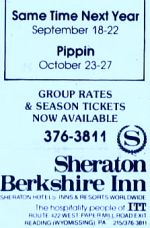 What a sweetheart he is, though. I know he'll do a terrific job as a producer/director. With his career, Justin is single-minded, with a steely determination.
It took me an hour to unpack and set myself up here, and of course I'm still not sure everything is in its place. It will take time to get adjusted.
After I got things more or less settled, I took a walk around the neighborhood. Although I've been familiar with Park Slope for years, I never really paid close attention before to the streets and the stores and the people here. It's always different when you live in a place.
I feel very much like I'm at a writers' colony, only one that's not isolated and one in which I have all my comforts, including a TV and VCR.
At Grand Army Plaza, I got the Flatbush Avenue bus, which brought back many memories.
Brooklyn has changed a good deal – for example, I was the only white person on the bus – but there was still a great deal that I remembered: almost instinctively, I knew the names of all the cross streets in order.
And it was great fun to walk around places I'd been as a kid. I went into Sears and eventually used my credit card to buy underwear.
I flashed on the first time I was in that store: Back in junior high, my friends and I went into Sears to warm up while we waited for the Kings Theatre to open on the frigid Saturday morning the James Bond movie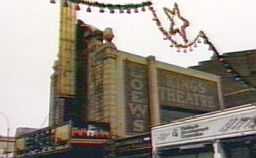 Goldfinger started playing.
Back at Grand Army Plaza, I went into the Central Library and looked around. They had two copies of With Hitler in New York and one of I Brake for Delmore Schwartz.
In the periodical room, I caught up on Publishers Weekly and Kirkus Reviews. Both Scott Sommer and Jay McInerney have novels out next month and neither got very good reviews.
I'm ashamed to say I felt relieved by that, and by a pan of Tim O'Brien's novel,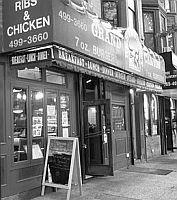 but the better part of me would rather write again than envy others.
Back in the Slope, I had dinner at Grand Canyon and shopped at Key Food and tonight I started to get myself settled.
Claude Taylor of Baruch College said I should call him on Monday.
---
Friday, August 23, 1985
9 PM. I didn't get to sleep until 4 AM, as I felt very restless. Justin's bed is firmer than I'm used to, but his pillows are too flat. (This afternoon I went back to Sears and bought a new pillow and pillowcase for $10).
It's hard to adjust to the routines of a new household, but I'm doing okay after one day. Basically, I've got to remember that "all the comforts of home" at Teresa's were once not the comforts of home; it's only what I got used to after weeks and months of living there.
I had forgotten to buy cereal this morning, so I had breakfast out at the Purity Restaurant; then I tried to read in the library but felt so tired that I came home.
After a short nap, I had a light workout with my barbells and then got the mail, which included a package of letters Mom forwarded.
Besides the usual credit card bills, I got a postcard from Susan in Edinburgh, which she and Spencer are enjoying more than they did London. Won't Susan be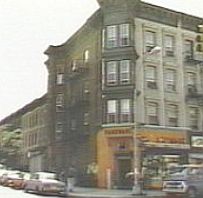 surprised to find I'm living just a few blocks away from her in Park Slope!
Miriam also wrote me. She said that Zephyr Press would be happy to look at another collection of mine – or at least she would. I guess she's seen how discouraged I am about my writing.
But tonight I finally wrote: eight pages so far of a story about Sean and Grandpa Nat and other stuff. I'm going to force myself to finish it. At least this one story has been percolating in my brain for a week now, and I'm going to get it out.
If Brooklyn does nothing else for me but get me to write fiction again, it will have been a positive experience. I no longer feel stale.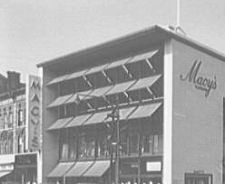 Maybe Justin is wrong when he says I need to settle down and achieve stability; perhaps I need to move around and shake myself up every so often.
On the other hand, I'm not just anywhere; I'm in Brooklyn, where my roots are.
While I waited for the bus on Flatbush Avenue in front of Macy's at Beverly Road, everything seemed new to me. The once-bustling shopping district of my childhood was still bustling, only now the faces were almost all black and predominantly West Indian.
It's racist to call that change a "decline": these people, mostly immigrants, are merely the latest in a long series of immigrants to dominate Flatbush.
It's a real trip – as we used to say 15 years ago – for me to explore Brooklyn, its people and places. In a way, I feel I'm reconciling with the past. Maybe this will allow me to go on with my future.
---
Monday, August 26, 1985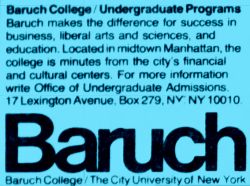 5 PM. As it stands now, I have two classes at John Jay and two at Baruch. It could always change, of course, but for now it looks as though I'll have more than enough money to get through the year.
Doris said that this term I'll be in John Jay's English Department, not the SEEK Department, so I'll be there only two days a week, not the usual three. On Monday and Wednesday, I have classes from 12:30 to 1:45 PM and 1:55 to 3:10 PM, a great schedule.
At Baruch I've tentatively got 8 AM classes four days a week: a Monday/Wednesday and a Tuesday/Thursday.
The way I figure it, I should be making from $8500 to $8800 in all – and that doesn't include the $1600 from the Empire State College class, which I'll now drop. Baruch begins next week and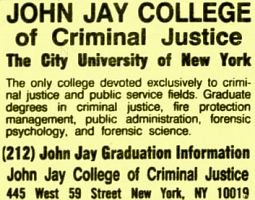 John Jay begins on Monday, September 11.
I also got a call from Pratt and will go there at 3 PM tomorrow for an interview. This may work out yet.
I do feel I have a good chance for the computer center job at Baruch, though; I'm sure that tomorrow or Wednesday, I'll get called for an interview, and I've decided that if I'm offered the job, I'll take it. It will give me experience in a full-time job with computers and be helpful on my résumé.
The adjunct jobs are probably less work for more money in the short run, but they won't lead anywhere. My parents were glad I got the jobs, and I feel relieved, though I still have grave doubts about the changes in my life.
Yesterday I went out only to go downtown and have lunch at Junior's.
Back home, I called Josh – who's busy with Chloe, his new girlfriend – and then Pete, who plans to go to Chicago this November and is trying to line up some performance gigs there.
Pete makes me feel that Alice is very naïve about what "stardom" is. There are really hundreds of people who shine at writers' conferences or even Rotary Club and Hadassah luncheons, but none of them end up on Johnny Carson.
Pete doesn't know what to do with his cassette, though I think it's excellent and suggested he send it to Steve Malagodi, who does the New Music Miami show on
WLRN-FM.
I was pretty much at loose ends yesterday and felt a bit lonely. My roommates are almost never around: Ben works weekends as well as weekdays and Jim had gone to Charlottesville for the weekend.
I wrote some letters but felt stuck on the story. I did sleep well, though.
Today has been very humid but I managed to work out for 45 minutes this afternoon despite the lack of air-conditioning.
I went to downtown Brooklyn and continued to juggle money, taking out the available credit advances on two of my cards; then, at the Business Library, I read the last month's issues of the American Banker newspaper, looking for innovations in the financial services industry.
Trends seem to be: interstate banking mergers, ATM networks, new credit card services (I hope to get Sears' Discover when it goes nationwide next year after a trial run in Atlanta), and banking-by-mail like my Citibank (South Dakota) and Choice accounts.
I figure that if I stay abreast of the technologically changing financial services industry, I can more easily gain access to that world.
With money coming in this fall, I may pay off some of my debts. Then, after the new year, I plan to hunt for more credit again. I'm not so stupid after all.
Mom said Jonathan got a Citibank MasterCard, his first.
---
Wednesday, August 28, 1985
8 PM. Again last night, I couldn't fall asleep until quite late. I listened to Larry King on the radio till 2 AM and was still awake an hour after that.
Up at 10 AM, I left for Manhattan as soon as I could.  Justin had sent a check to deposit to his account and I also took out October's rent in cash so I could add it to Justin's account to insure that his rent check for September wouldn't bounce. (The Pennsylvania check might take weeks to clear).
At Teresa's, I found three days' worth of mail, almost all of it for Teresa, but what was for me was important.
Teachers College wanted to make sure I'm registering, and Manny Hanny sent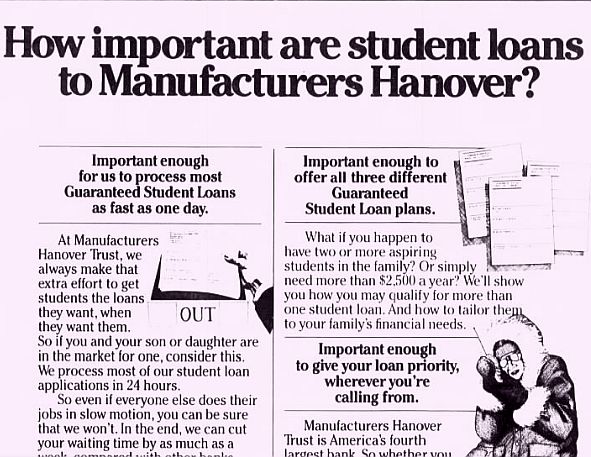 me my student loan check for about $3750. It was made out to me and Columbia, and I went up to Teachers College and made my way from office to office. Everyone at the school was very pleasant.
I'm all set to register for six credits; the money will be taken out of the check and then, in two weeks, I'll be mailed the remainder – a little over $2,000. So even before I start working, I'll have a little nest egg.
This semester is not going to be easy, though. If Pratt's class comes through, I'll be teaching 20 credits (five classes) and taking six credits.
What worries me is not so much the workload but the time I'll have to put in
commuting on the wretched subway system.
Riding the trains wasn't so bad this summer, but I figure I've got to spend at least ten hours a week on them just going to work this fall.
By December, I should be more than ready to return to the mass transit-less car culture of Florida.
At Teresa's today, I called her on Long Island and gave her her messages and mail; then I watched soaps while working out in the air-conditioned bedroom.
Tonight it's gotten a bit drier and cooler, though my room is still stuffy.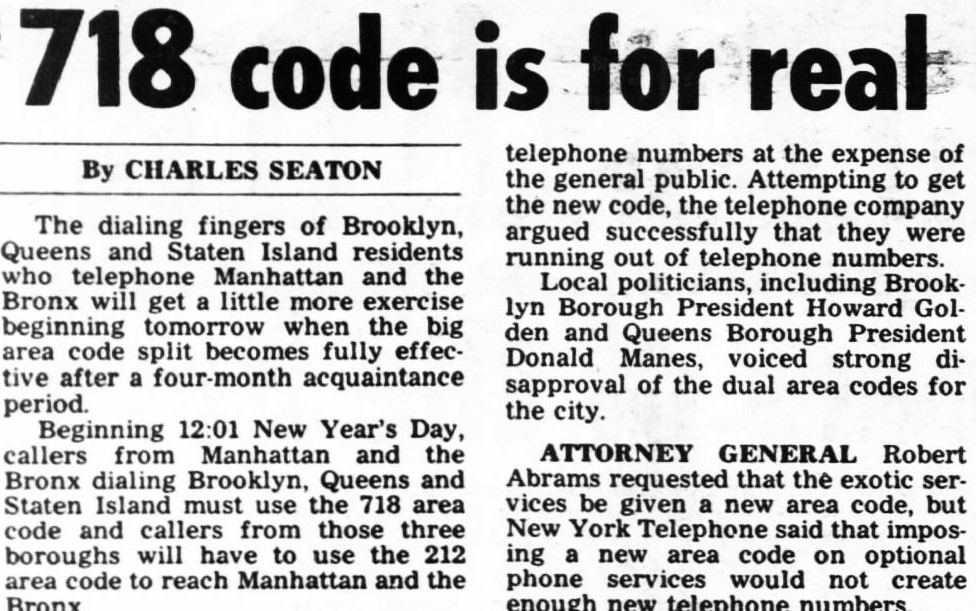 I was just downstairs talking with Jim, who didn't know Brooklyn was once part of the 212 area code. Well, he just moved here in January, so what do you expect?
Jim is a sweet guy, and so is Ben, but – just as Justin had said – they're both very quiet and private people.
Last night I spoke to Ronna, who said Ellen is going to try to get her a job at CBS; otherwise, Ronna intends to stay at the Hebrew Arts School till the winter at least.
For dinner, I had a hummus pita at the Oasis on Seventh Avenue and then bought a Frozfruit bar for dessert.
I'm pretty happy tonight. I feel relaxed. Tonight I plan to sleep well.
---
Thursday, August 29, 1985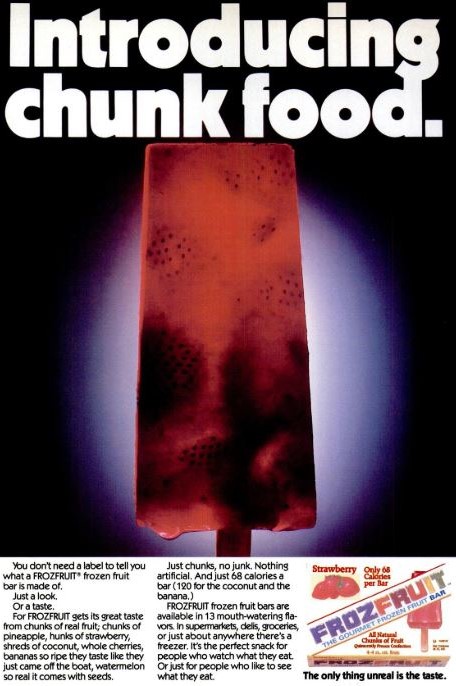 2 PM. I again stayed up late last night – till 2 AM – but I got a refreshing eight hours of sleep.
When I spoke to Justin, he complained about having lots of frustrations with the bureaucracy of the hotel but is otherwise hanging in there.
He told me that Mrs. Mooney, the brown catfish I'd been so worried about, naturally clings to the log in the tank and that she wasn't ill. I went over Justin's mail with him and we chatted a little.
Later, I was listening to Dr. Joy Browne, a radio call-in psychologist, and I decided to phone her and ask if she thought my moving around meant that I was unhealthy or had an inability to make commitments.
She asked me if I felt that way, and I said by and large, no.
If my gut feeling is that I'm doing what's right for me, Dr. Browne said, then I shouldn't worry what others think.
Simple, obvious advice – but she's probably right. Obviously I lose something when I move around a lot, but I think what I gain is worth the loss.
Like last night on the phone Mom started worrying about how I could manage to share only one bathroom with two other people.
"I'm not a princess," I told her. "At artists' colonies, I've shared one bathroom with five or six people."
Then I explained that while she and Dad or Jonathan or Marc couldn't live here, I could. They're all very pampered and inflexible; that's the way I was brought up, and until six years ago, I was exactly the same way.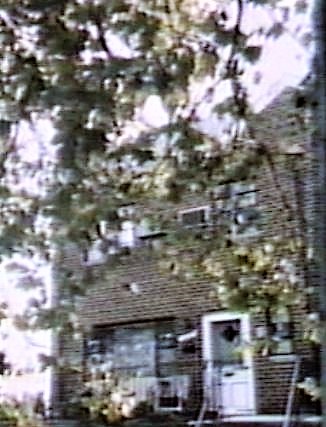 Remember how I used to dread staying over at someone else's place? I think that in the decade between 1969 and 1979, except for vacations, there were only a dozen nights that I didn't sleep in my own bed. Part of that was a holdover from my agoraphobia.
I want to stay in New York for the fall and I want to return to Florida next winter. Next summer I'd like to be back in New York.
The indecision and uncertainty causes me worry, but once I've decided where I want to stay for a period of time, I'm fine.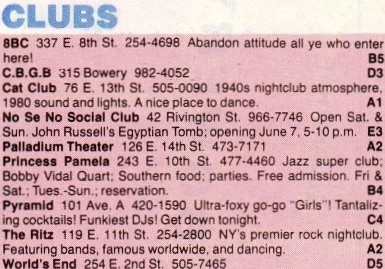 Today the Times had an article today, "Price of City Life Hard on the Young in Arts, Theater," detailing the "growing number of people in their twenties and early thirties who move here to start careers in creative and cultural fields such as theater, fine arts and publishing only to be worn down by the high housing costs and the drain of living on an ever tighter budget."
It's always been hard to make it in New York, but now it's harder than ever, and some people finally get fed up with living on a living room couch and go elsewhere, the way young married couples who plan families always have.
Joseph Papp noted that after a certain age, it's hard to live a bohemian life and said that only the tough people stay – and they are not necessarily as talented as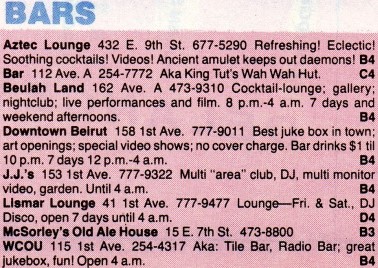 their more sensitive colleagues.
To me, New York is probably not worth it – not for a writer, anyway. But it is the cultural capital, a city unlike any other, and it is good to spend some time here.I feel very fortunate in that I've had the best of both worlds.
Considering the city's high cost, if I'm not willing to give New York my full commitment, maybe that's healthy.
This morning I took the Brighton line to Avenue J to deposit a check into First Nationwide Savings. Ken Lipper, city council president candidate, was making an appearance and being interviewed by a WCBS-TV reporter outside the bank.
Both Ken and Andrew Stein are arrogant asshole millionaires, and it's a pity that one of them has to win. Then, along with Koch and Controller Goldin, all three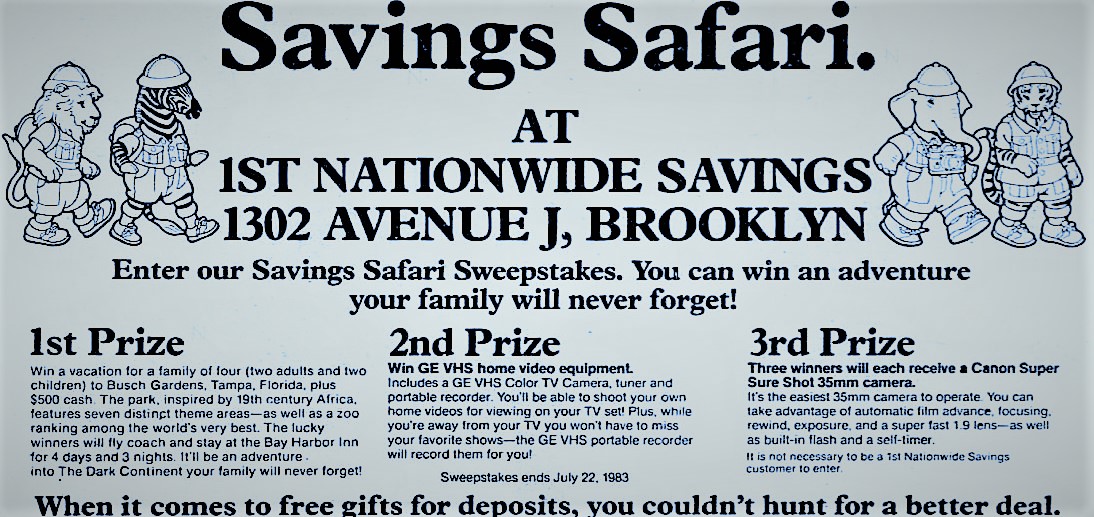 citywide officials will be Jewish men from Manhattan: not good. But the real estate developers who run this city have enough clout to put in their guys.
No calls from any other schools yet. Baruch's classes begin on Wednesday, so Tuesday I'll be off, and I'll have all day, presumably, to register at Teachers College.
---
Friday, August 30, 1985
8 PM. Today left me feeling pretty crummy. I should have stayed home to wait for phone calls. As it turned out, I missed morning calls from Pratt's Dr. Croft and Baruch's computer lab manager, Amy Henson.
I guess I can get back to them on Tuesday with no real problem, but I feel a lot of tension because of the uncertainty of my job prospects. Worse than that, though, was the shock I got at Teresa's.
I had gone there to pick up the mail. Bert Stratton, who'd come in for the
weekend to see his new agent, called, and we agreed to meet at 3 PM.
Fern also called, explaining that she was driving her daughter Lauren to college on Sunday, and Lauren needed the stereo speakers she'd lent to Teresa.
I said I'd stay at the apartment and she could come over soon. Then I began to wonder what Teresa would think. I soon found out because she called – and Teresa hit the ceiling when she discovered Fern's intentions.
She became that irrational self I've seen her be with other people (Sharon, Ed and Joseph, Amira, Bruce and Laurie). "That bitch," she screamed. "She's doing this to be vindictive! Don't you let her in that in that apartment!"
I said I'd go along with her wishes, but when she berated me for "going along" with Fern before that, I told her, "What do you expect me to do? She's your friend."
"Oh, no, she's not, Richie! I wouldn't let Barbara – or my own mother – take something out of that apartment."
But doesn't Fern have her own set of keys? I asked.
Yes, Teresa said, "but you tell her that if she goes in, I'll have her arrested for breaking and entering!"
I explained that I didn't think such a charge would stand up in court, as she had given Fern a set of keys, and after all, the speakers were Fern's property.
Teresa only screamed that she'd find another way to "get back at Fern" and
complained that Fern had brought five people to the Fire Island house that weekend.
"Calm down a little," I said, but Teresa said she was going to call Fern and read her the riot act.
Just as I left the building, eager to get away, Fern got out of a cab. I felt like a perfect fool, but I told her what Teresa said. Fern seemed totally mystified as to why Teresa wouldn't let Lauren have her own speakers back.
I don't like Fern, but I believe she was right in the situation; Teresa probably figured Fern was being vindictive because that's how Teresa is. I would love, finally, to tell her off. But I made the mistake of having my loan rebate check sent to her address, and until I am sure I can get that $2000, I can't alienate Teresa.
Today I learned for certain that she'd do anything to get revenge on me if she had to. And while I'd always suspected that, the hard realization still shocks me. This is a person in whose home I lived for over a year! It seems she has no sense of fair play and decency left.
Obviously, she's going to end up hurting herself the most, and she will now have to find new friends to go through and discard.
I had predicted that Teresa's too-close friendship with Fern would end up this way, but I'm upset to find out that I was right. This thing has really gotten to me.
I was grateful to spend a few hours with Bert, whom I met at the St. Marks Bookstore. We went next door and shared a bottle of seltzer.
His new agent is Ellen Levine, who's got a good reputation (though Scott Sommer hated her). Ellen's associate likes Bert's novel and believes she's got a 75% chance of selling it.
Bert would be happy with publication and a $10,000 advance and a paperback sale – "to show my parents that I haven't wasted my life not being a doctor or lawyer."
Bert tried to call Alice Notley so we could go over to see her again, but she wasn't home. So we walked west, stopping to watch haircuts on Astor Place, getting caught in a violent downpour, and hiding out in an open garage.
Then we went over to Three Lives & Company to browse. Harvey Pekar's new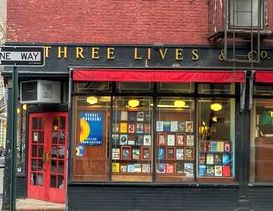 comic is out, and his Doubleday book will be out next spring.
Bert told me that he'd met a fan of mine who lives in an ethnic section of Cleveland. The guy, an IRS agent who carries a gun, says he owns all my books. That's nice to hear.
Saying goodbye to Bert at 5 PM, I got back home to Park Slope an hour later; the subways were all screwed up. I feel screwed up, too. I don't know what the hell I'm doing.
This thing with Teresa and the uncertainty about jobs and schools are making me very tense. If only I could put it all out of my mind for Labor Day weekend, I'd be grateful.
---
Saturday, August 31, 1985
7 PM. I'm at the beach, writing this while Grandma is out playing cards. The boardwalk, beach and ocean all look very grey. It's been a chilly and cloudy day that feels more like fall than summer.
Last night I had my first anxiety dream about school, the kind where I can't make it to class in time no matter how hard I try.
Early this morning, I packed up to go to Rockaway but decided to call Josh first. As I'd hoped, he and Beau were meeting for breakfast at the Kiev on Second Avenue, so I went there to join them.
Downstairs, on my way out of the apartment, I saw Jim and his girlfriend Julie, who stayed over last night, making breakfast. They looked so young and cute
together.
At the Kiev, I joined Josh and Beau at an outdoor table and and ordered french toast.
I hadn't seen Beau in a while. He seems content, though I suspect he's more troubled than he lets on.
Josh's girlfriend Chloe finally found an apartment – on Sterling Place here in Park Slope, presumably near Susan and Spencer – which she'll share with some guy.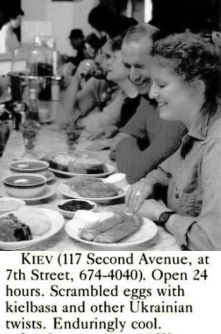 Tonight James, Beau, Josh and Chloe were going to an R.E.M. concert at Radio City and asked me to come along, but I wanted to go out to the beach.
Stopping uptown at Teresa's to get a couple more things, I discovered the speakers were still in the apartment. Later, Teresa called to explain how Fern had "manipulated" me.
Clearly, Teresa really wanted me to understand. I don't know how I feel, but I know I've got to remain friendly with her, at least for now.
Back in the Slope, I got a message that Tom called, so I phoned New Orleans. Tom said he was shocked to return home to find Dr. Tews had resigned as NOCCA's principal to take a job in St. Louis. How that will affect the writing program isn't
clear yet.
Tom's been busy writing and getting ready for the start of classes on Tuesday and he wanted to find out how I was; I think he was concerned that I was having some sort of a breakdown. Maybe I am, but I seem be functioning all right.
I got to Rockaway just before 5 PM and had dinner with Grandma Ethel. At 6:30 PM, she went out to play cards.
I plan to relax the rest of Labor Day weekend before the craziness of the fall semester starts.