Friday, January 11, 1985
5 PM. I'm awaiting my flight to Fort Lauderdale at the Delta terminal at JFK Airport. Perhaps writing will settle my nerves. I feel very panicky, more scared than I have in a long time.
It's killing me to leave New York and Ronna and Teresa's apartment and the life I have here. Why do I put myself through this torture? I upset myself again and again, and it's very painful.
I almost decided not to leave tonight when it looked like the grading session at John Jay was going to go overtime and the snowstorm was going to get worse. I actually called Ronna and Amira and Grandma and told them all that I would leave on Monday instead. I even bought groceries for tonight.
But after I fell into an hour's sleep so peaceful and restorative it seemed like heaven, I decided to go tonight while I was in a decisive mood. Staying here another two days would only make going away that much more painful.
Leaving the apartment, I went next door and kissed Judy and her boys goodbye and got into a taxi. The snowfall had ended with just an inch of accumulation, and the sun was shining.
My flight should be boarding within the hour. I've had a sandwich and downed two Triavils, several vitamins, a Bonine and four ginger capsules to prevent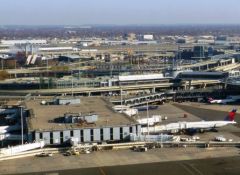 nausea.
Last night Ronna and Amira were both late. Ronna brought Chinese food for both of us, and we sat at the table and had a late dinner.
Amira was very excited about moving into Teresa's; I hope she enjoys the apartment as much as I have all these months and for years before my recent stay.
I showed Amira how to work the VCR and went over some stuff with her, and then Amira called California and spoke to Teresa, who sounded fine.
Amira told me that Teresa has been seeing a therapist these past few weeks, but that Teresa didn't want me to know about it. I can't imagine why, but I do feel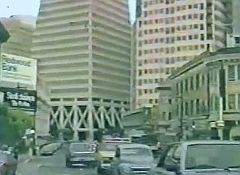 surprised that she was capable of keeping a secret from me.
God bless Teresa; I hope she finds happiness in San Francisco.
By the time Amira left, I was exhausted and just wanted to go to sleep. But Ronna got a little frisky and I couldn't ignore her nuzzling me, so we kissed and hugged and held each other, and when we got into bed, we went a little further than that.
But mostly I needed to sleep, and I did sleep fairly well, though I feel tired now.
In the morning, Ronna and I got ready and took the IRT to work. Saying goodbye in the subway at 66th Street during rush hour isn't very romantic, and I
had a hard time saying goodbye to Ronna. Shitfuck.
John Jay's grading session was very stressful, but most of my students passed the writing proficiency test.
By 2 PM, I was finished: I handed in my grades and roll book and papers, said goodbye to Doris, and left for home. Home – where is home now?
I don't mean to sound melodramatic, but I feel very . . . Amira would say "intense."
I feel as if I'm in a dream, and I don't know which would be more scary: to wake up or not.
---
Saturday, January 12, 1985
8 AM. The plane ride was easy and smooth; I enjoyed the dinner they served and passed time watching a so-so movie. When we got into Fort Lauderdale at about 9:30 PM, Dad was at the gate waiting for me.
Outside, it was 68°, a vast change from the 18° weather I'd left in New York. Riding along State Road 84, I saw the usual familiar sights, but as always down here, there are changes: road improvements, new housing developments.
The shopping center at University Drive and Nova has opened, and Dad said a new one is under construction across the street from here.
With all the traffic, Dad would dearly love to get out of here, but he knows he can't sell his townhouse because everyone at University Village has theirs up for sale and gets no response.
It's so different from New York, where the housing market is booming. Here, where you'd expect a boom because of all the new arrivals, property values are depressed.
Mom and Jonathan greeted me with enthusiasm, but then Mom started in about this and that, and I was too overwhelmed to deal with details.
So I feigned exhaustion – I really did feel emotionally exhausted – and went to bed, only glancing at my piles of letters.
Why did I come here? I asked myself all night. But I know I always feel this way at first, and I need to give myself time to adjust.
I've got my first Florida International University course at Broward Community College in an hour. The paper has the usual front-page story about the expansion of Florida Atlantic University and FIU, but I'm a cynic about Florida education. The stories in the paper are always the same, it seems.
*
3 PM. I met Patrick on the balcony of the FAU/FIU building at BCC; he's grown a beard but otherwise looks the same.
For me, it felt very odd to once again be on a campus where I worked for three years, and when Patrick told me about BCC gossip, I felt morbidly fascinated and repelled at the same time.
The bottom line is that little changes at BCC.
Betty Owen had to hire a one-semester full-time temporary English instructor at South Campus and picked a retired nun who's too confused to teach well.
Patrick said that Betty would have hired Robert, but Robert blew that with his tirade at that reading.
Mary Alice, ditsy as ever, is our teacher for Microcomputers as Teaching Tool, a three-credit course made up of three segments, the usual big trio of word processing, spreadsheets and databases.
Today we worked on Bank Street Writer, and we're going to get other programs, not only for the Apple II+ computers, but for the IBM PCjr computers that are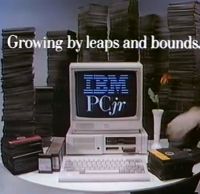 being installed.
I sat next to Patrick, and neither of us had more than the usual slight trouble manipulating the text; I've already done my homework for next week.
There are twenty students in the class, almost all of them Broward public school teachers.
During the break, Pat and Mary Alice told me how FIU rejected the program in computer education and how now it will just be a part of the doctoral program in adult ed, a situation that may cause Mary Alice to lose her job.
Patrick said that our FIU teacher in LOGO for Educators, Ray Cafolla, mostly has grad students learn on their own. Sue Spahn is in the class but doesn't want to attend, and the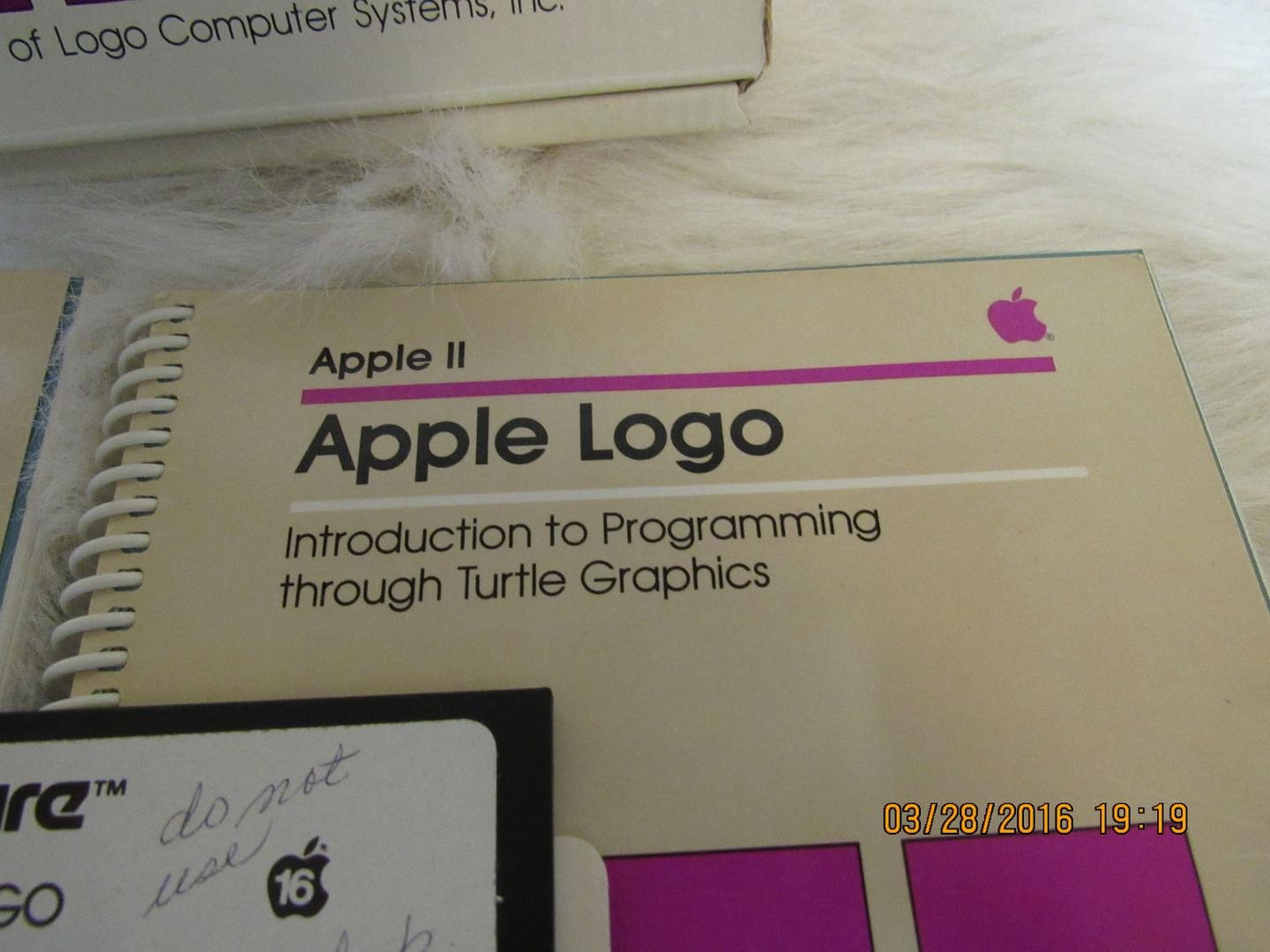 head of BCC-South's Data Processing Department feels the same way.
We're using Apple LOGO, not Terrapin LOGO as at The New School, but I already have the Apple LOGO book, and of course we're also using Papert's Mindstorms.
I feel that I'm going to get something out of these courses, and even if the teachers are poor, they can set negative role models for me.
Later, it did prove pleasant to get out in the Florida sunshine, but for my first day in the sun, I didn't want to spend more than twenty minutes at the pool.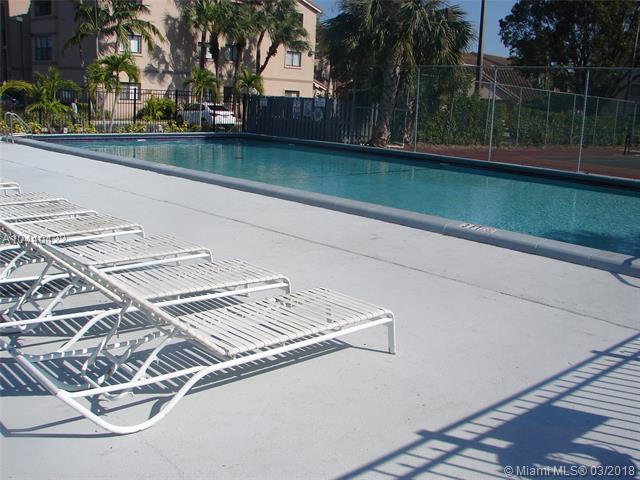 Besides, a long laundry-list of projects preys on my mind.
In the mail:
Tom wrote that an unqualified ass was New Orleans' only fiction winner for an NEA fellowship.
Ed says that Zephyr Press doesn't want to touch my next book because there was too much dissension about the quality of I Brake for Delmore Schwartz ("though the naysayers are happy with the good sales").
Ed also feels I should wait a while before reprinting from With Hitler in New York, Disjointed Fictions and Lincoln's Doctor's Dog.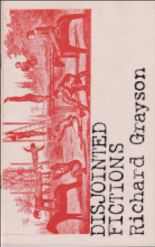 Frankly, I'm about ready to throw in the towel as far as fiction writing is concerned. It's better that I stop fooling myself and feeling like a fraud.
The reviews and attention my books have received may lead me to underestimate my talent, but I no longer think I have what it takes to make it as a writer.
I've never been confident about my work, and by now I've come to the conclusion – this is an honest self-estimate – that my talent doesn't justify my continuing to write fiction.
I got as far as I did because I do have some talent and imagination and because I have – or had – a strong ambitious nature.
But I no longer feel the need to prove myself by publishing; I've done that
already, and it's gotten me very little. I can't renounce fiction writing "for good" because I know I may come back to it one day.
This is one of the issues in my life that I'm going to have to face in the coming months. Maybe Florida will be a good place to spend the winter and come to some conclusions.
Right now I want a more "normal" life in New York. I'm not saying I want to settle down and get married to Ronna and live a 9-to-5 life, but I do need more stability.
For today, I feel the most important goal for me this year is to go back to New York this summer and find a decent-paying job.
If I could get something dealing with computers and communications, I think I'd be happy for a while. Certainly in New York I have friends who could serve as job
contacts.
I'd like – following this Florida interlude or prelude – for 1985 to be the year of Money for me. No, I'm not going all-out Yuppie, but I'm nearly 34. As Joel Rose said last Sunday, "I'm tired of being poor."
This was the issue I raised in the title story of I Brake for Delmore Schwartz, and I've yet to resolve it.
I've tried really hard to make it as a college teacher and as a fiction writer, but demographics and the reality of the marketplace made the odds insuperable.
Maybe what I'm doing here in Florida is regrouping: this is a strategic retreat to marshal my forces for the coming battle.
That in some way I will always be a writer is testified to by my writing these
lines.
I'll always partly define myself as a writer, but now my goals have changed because it's no longer a decade ago and I'm not that kid who was a messenger for the Village Voice coming home to find that my first story had been accepted by New Writers.
It's 1985, not 1975, and I'm going to be 34, not 24.
---
Wednesday, January 16, 1985
5 PM. I rented an apartment in the Nova University student building.
This will cost me $1450, plus a $200 refundable deposit, for the period ending May 3. As far as time goes, it couldn't be better.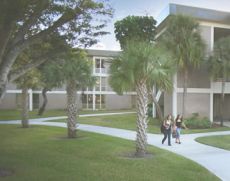 It also has other advantages. Most of my classes are on the Broward Community College campus, so I can walk to school on those days when the car isn't working. It's also five minutes away from here at my parents'.
I just walked in there, saw the apartment, and took it. It's not the greatest, but it does have a refrigerator, stove, twin beds, a nice bathroom and lots of closet space.
I even ordered phone service by calling Southern Bell. My new number will be (305) 472-1569 and my address, 3601 SW College Avenue, Davie, FL 33314.
Immediately, I'll need curtains to give me some privacy, but I don't intend to move in for a couple of days. It's just a relief to know that I've got a home.
All I need is a place to sleep, relax, have privacy and work and study. I'm going to try living without a TV at first to give myself more time to study and read and write.
Last evening, I began working on my taxes, getting together all my credit card receipts and sorting them into deductible piles. I think maybe I can get more back from the IRS than the $1,100 I got last year.
I slept well, with pleasant dreams, and awoke at 10 AM.
Marc's friend Steven came over this afternoon; he's down here visiting his parents. I've known Steven since he was a kid and it's funny to see him with a paunch (he was always very skinny) and balding.
Steven showed us a videotape of his 2½-year old daughter that he brought for his parents.
Mom and Dad and Marc and I looked at the tape in wonderment. Technology really does change our lives; it was just like seeing the baby (and Steve's pregnant wife) in person.
I exercised in Jonathan's room while he was at work.
Jonathan seems to be as weird as ever. Now, having decided that school "holds nothing" for him, he plans to go to Tibet and find the truth, he says. This is a kid who won't even travel to New York.
I'm certain he'll end up in some cult religion because he's so "cosmic." On the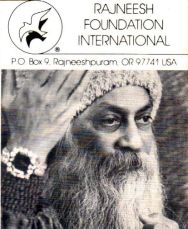 phone, he's always talking the way stoned-out college philosophy majors used to talk fifteen years ago.
It's a shame, because he's a bright kid. When I was his age, I was still at home, but I already had a master's degree and was teaching college.
Now I feel tired and headachy, but I've got my FIU LOGO class at 7 PM. At least I'll get to see Patrick again. I'm glad I have a place to live but I feel somewhat overwhelmed.
*
Midnight. My LOGO class is good. The instructor, Ray Cafolla, is knowledgeable and interested not only in Turtle Graphics but also in the list processing capabilities of the language.
In Lab, he saw that I'm fairly advanced, so I didn't need to spend time drawing
pictures as did the others.
Patrick's presence is a help to me, as is that of Sue Spahn, who took LOGO with an MIT instructor, and John Wynne, on sabbatical from BCC.
Ray's method is to give us some time in the lecture room and then to throw us into the lab to experience LOGO as a student would.
Apple LOGO uses different syntax than Terrapin LOGO. Incidentally, Ray told me that FAU is using IBM LOGO, so I'll learn something different there.
Hopefully, I'll get experience using a variety of programs on various machines. I came home feeling good about my decision to stay in Florida and study this
winter.
Unfortunately, Teresa isn't faring as well as I am. When we spoke, she sounded almost ready to call it quits in San Francisco and return to New York.
The job isn't working out. I know from Dad what a salesperson's lot is, and Teresa just isn't used to it.
When Dad came to Florida, he had to lay out money for a car, for sample cases and supplies – all in the hope that he'd make enough money from his commission to pay his expenses.
Teresa can't keep renting a car, and to buy one, she needs to shell out money and to ask Deirdre to co-sign her loan.
Already Teresa's laid out far too much money, and she sees that she's not going to get rich with the eyeglass frames: a big order is $100, giving her only a $20 commission.
She doesn't like being in a car all day, driving through suburbs, getting up at 6 AM and coming home exhausted.
In a couple of days, she's going to have to decide what she wants to do. I suggested that she could live on her Unemployment in San Francisco for a while, but she said that she might as well come back to New York.
Franny is a difficult roommate, she confided. I bet I now appear to be a saint by comparison.
---
Thursday, January 17, 1985
9 PM. Today was a warm day: it got up to 76° and was humid.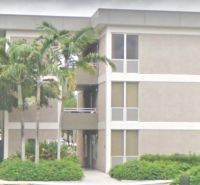 That made it difficult for me to move stuff into my apartment, but I went over there a number of times during the day.
I've just come back from there, and the place looks like mine a little, now that my possessions are starting to take up room.
I've got my curtains on the windows, I've put up shower curtains, the beds are made, and I've got my clock radio, typewriter, some clothes and books and supplies there.
You can see how neurotic I am because I almost don't believe my good fortune in finding that place. I'm just waiting to get robbed or something so that I can again feel I'm not pressing my luck.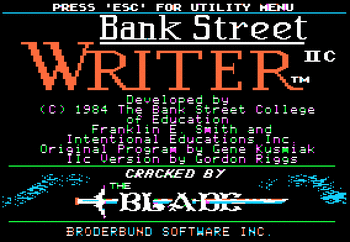 I had no class today, since I learned too late that the FAU Educational Programming I course was moved to Wednesday from 4-7 PM. Although I've missed two sessions, Pam is the teacher, and I shouldn't be that far behind.
I spent two hours in the lab today, using Bank Street Writer to word-process letters to Tom Whalen and the McAllisters.
Broward Community College seems to be encouraging its instructors to take these classes, as many of them are enrolled: Fred Curry, Diane Stone, and even the chairman of the South Campus's Data Processing Department.
I figure I'll make use of the open lab hours and teach myself a lot. Since I'm in so many classes, I have lots of software I can use; I also want to use the PILOT disk and
refresh my skills with that language.
Eighteen credits may not be all that much to me, but it sounds like a lot to other people, and none of this can hurt me.
I just want to get into a routine of studying, reading, writing and exercising. It will be fun to live a monkish student life for the next 15 weeks.
I hope my car will make it up to FAU in Boca tomorrow; I'll go up there early to leave myself plenty of time.
Right now I feel very disorganized and in need of a schedule. I've got loads of reading to do for all my classes, plus I'm behind in my own magazine and
newspaper reading.
My left wrist has been hurting me, so I haven't done any exercising today. But my dumpy body has got to get into shape.
Instead of concentrating on beefing up my chest, shoulders and arms, I need to tone up my waist, abdomen and legs.
The scale here says I weight 160; if it's as correct as my parents say, then I've lost ten pounds since last year, but much of it was probably muscle.
I'm not huge – I'm an average overweight American – but I feel uncomfortable dragging around so much extra lard.
---
Friday, January 18, 1985
10 PM. Today proved to be a difficult one. I'm spending my first night in my apartment at Nova although I hadn't intended to.
But when I drove home from Boca tonight, I was so exhausted and tense and depressed that I just had to be alone.
Everything went wrong as I came here: I got drenched in a soaking rain, dropped a bag of groceries (the checkout girl gave me a paper bag instead of a plastic one), and I got off at the wrong floor. My downstairs neighbor told me if he got too loud, I should call him rather than tell Mimi.
For the last few hours I've been wondering: What the hell am I doing here? I don't belong in Florida, I'm too old to be living with students, and I feel overwhelmed by all my courses.
I was at FAU in Boca all day, and it was stressful to figure out my way around a new campus. The big bright spot in the day was that my student loan came through.
I picked up my check in the financial aid office and deposited it in the nearest First Nationwide Savings, way out west on Glades Road.
The LOGO course at FAU is in their IBM computer lab (since IBM's PCs are manufactured in Boca, it's natural that they have a partnership with FAU) and is taught by one of the LCSI people who developed this LOGO, Sheila O'Brien.
Maybe it was the long day, but I just found it hard to pay attention – even
though I was interested.
Maybe I'll be able to get all this work under control, but I feel I may have to drop one or even two classes. And that makes me feel like a quitter.
Rationally, I know that 18 credits are a lot to handle. When I was in grad school at Richmond, I took only four courses – 16 credits – and had a much easier time; in the MFA program at Brooklyn, I took three courses – just 9 credits – and I didn't feel that was too little work.
There's nothing shameful about my cutting back to 12 or 15 credits; no one is
going to yell, "Shame!"
I feel like I'm beating myself up, that I expect too much of myself – but then I also feel that if I don't pressure myself, who will?
But it's only a week since I landed at Fort Lauderdale Airport, and in that time, I've rented an apartment and gotten it together, and I've attended five classes.
There's been a lot to adjust to and most people would say I've done beautifully. Of course, there's that parental superego. . .
Maybe the best thing about living in New York was that I was away from my parents. I'd forgotten what crazy-makers they can be.
Mom is relentless, overly concerned with every little detail. I can see only too clearly how she made me into a neurotic agoraphobic mess. She's done such a good job on Jonathan that he's fucked up totally.
The other night, I knocked on his door, and when I opened it, I saw him and Mom in bed, their arms around each other, watching Harold and Maude.
That made me feel a little sick. Otherwise, it would be pretty funny.
My father is a hopeless depressive, resigned that he'll never be able to again "make a living." And he won't.
To say that Marc is the most normal member of my family says all I need to say.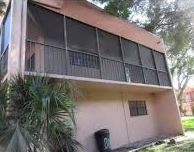 My parents are so incompetent, I can't imagine why I ever felt I needed them to protect me from the world.
Ah, well, I've done no better than they. Look where I am: nowhere – at 34. I feel old, tired, failing.
I know a lot of this is the result of exhaustion, a bad headache, and a lousy day, and I thought of not writing till tomorrow, but that would be cheating.
This is how I feel now; it's the real thing.
---
Sunday, January 20, 1985
3 PM. It's a gorgeous day: bright, breezy and about 73°, perfect weather.
I'm trying to be cheerful. Not that I have any reason not to be cheerful, but every
so often I dwell on the negative.
Last night I slept well, and this morning I was able to indulge my old habit of reading the Sunday papers in bed.
I've been reading a great deal – not only my course books, but newspapers and magazines and anything I can lay my hands on that can teach me something.
An hour ago, I went out to eat lunch – a burger deluxe – at the Broadway Diner on Oakland Park Boulevard.
Today it made me feel secure to see familiar faces, like the wizened Mr. Brilliant (great name), collecting tolls at the Sunrise Boulevard exit of the turnpike, and, at the bookstore in Inverrary, the gay kid taking cash has now grown up into a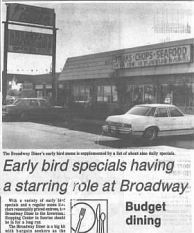 really handsome adult.
The diner itself may have changed hands, but I was comforted by the nut next to me at the counter who warned that Mikhail Gorbachev was a Trotskyite and told me we must "stop him from getting his finger on the nuclear button."
The man knew this from his mother, "a top FBI agent."  How can I be other than cheerful when there are people like him in this world?
TV-less, I can avoid the Super Bowl – almost wrote Super Bowel, clearly a Freudian slip – and Reagan's second inauguration; both will be boring to me.
(I hope the Miami Dolphins lose just so that I won't have to hear their stupid song on the radio anymore.)
Last night I discovered that my phone had a dial tone even though it wasn't supposed to be connected till Monday.
Trying it out, I called Dad, who said Marc's virus was worse and that he himself had a bad cold. Then I phoned Ronna, who was baking. We talked for about twenty minutes and got in our "I love you's."
I really do love her, and again I'm beginning to think about marriage. Getting married would mean I'd have to make more money, adjust to living with Ronna, and give up any future gay relationships. The last item probably wouldn't be the most difficult.
I wouldn't be marrying Ronna to escape gay life or to fool myself into thinking I'm not gay. I love Ronna with an intensity that's endured over a long time, and we've always gotten along sexually.
Still, it would be a big step. I don't know if I could get used to Ronna's ways, her slowness and messiness. Those things don't bother me now, but if I had to live with her, they might.
So might having to finally "settle down" and have a stable career and home. It's a lot to think about.
As I've said before, Ronna and I would need counseling sessions before we got married, to work out all these possible problems. Still, I know marriage doesn't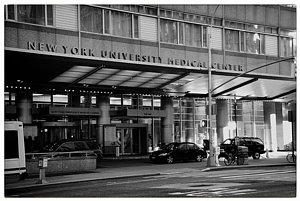 mean the end of personal growth.
Ronna said she'd just spoken to Spencer, who told her the doctors removed a cantaloupe-sized fibroid tumor plus lots of – I forget the name, but it was some kind of menstrual waste – from Susan's uterus.
I phoned Susan at NYU Hospital this afternoon, and she sounded pretty sick, with bad gas pains and nausea. But she's glad that it's over and that everything will be okay.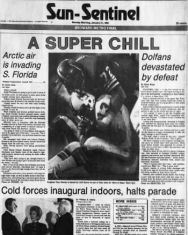 She took Ronna skating last week and told me how she liked Ronna's "funny, acerbic" personality.
Susan couldn't talk long, as she was in pain and cold.
It's supposed to get down in the 30°s here tonight; we'll see how I can withstand it.
I'm going to try to make the most of this winter, hoping I don't fail myself.