Friday, February, 1, 1985
10 PM. Today wasn't as tiring as the past two Fridays. I didn't leave for Boca until after 3 PM, and I had some pizza before class and a spinach pie right afterwards so I didn't get hungry and cranky.
(This "grazing" phenomenon probably first caught on in the food courts of shopping malls. Now even the Times noted how busy baby boomers tend to eat lots of little meals instead of three big ones).
Where I feel a bit lost in the Florida Atlantic University LOGO course is in the mechanics of saving and loading programs.
Because the Broward Community College lab has only PCjrs and PCs without graphics capabilities, I can't do my work there and save it to a disk. And so I haven't gotten enough practice with the IBM LOGO syntax, which is more sophisticated than Terrapin LOGO or Apple LOGO.
Last night I did some exercises in my Measurement workbook and also went over some material for today's class.
In addition, I read Publishers Weekly – with its software publishing special on interactive fiction – and Small Press.  In an article on Coach House Press, they printed
a photo of the cover of Crad's Pork College.
Tom writes that he got rejected by the New York agent, who said his book was a good "read" but that it's too intellectual for the present science fiction market.
Damn it, Tom doesn't write for a "market" – and I'm sure his stuff is better than 90% of the science fiction that does get published. I don't know genre, but for SF as for everywhere else, it's probably a very conservative time.
Tom feels he's got to take at least half a year off – probably a whole year – from teaching if he's to write well again.
After this year's seniors graduate, he'll be left with students he thinks are unimaginative and untalented. I can sense he's burning out at NOCCA. He puts so much of himself into that writing program, it's taken a heavy toll on him.
Tom enclosed a Walser translation by Gail and himself, Gail's brilliant poem "The Goats of Sao Paolo" (published in New Orleans Review), and an interview with George Garrett in which he praises Tom as a brilliant literary critic.
Libby's mother wrote me a delightful letter, telling me all about her visit to California and her trip along with the newlyweds to Yellowstone National Park. ("I felt I was in another, more beautiful world. . . I have the best son-in-law. Who else would take his mother-in-law on the honeymoon?")
She is retiring now that she's 62 ("but I feel 26!") and is pleased with her children although she said she misses the days when Libby's college friends used to fill up the house.
One of the world's natural aristocrats, Mrs. Judson is an incredible woman. Her life is built on a philosophy of taking each day at a time, counting her blessings, and ignoring what other people would see as setbacks, problems, or disasters.
I'd love to emulate her.
Last night I dreamed that a rabbi took away my car, leaving me stranded. Also, I dreamed that my bed was stolen and that I was running for office, campaigning lustily at a Spanish picnic. My mouth watered from the food, and when I awoke, I had a wet pillow.
Another dream had me a student at John Jay and getting offers to teach computer classes at the New School, the reverse of my fall roles.
Today was hot and breathtakingly beautiful. When I realize that it was just three weeks ago tonight that I landed in Fort Lauderdale, I'm amazed at how quickly I've adapted.
All this moving around has made me so flexible and adaptable. I feel I could adjust to almost any living conditions. I've lost the strength and comfort of stability and security, but maybe I've gained something more valuable.
---
Saturday, February 2, 1985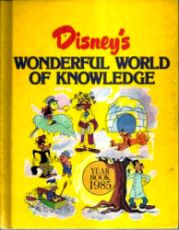 8 PM. When I feel a little depressed, as I did this afternoon, I've got to remember – and today it took me only a couple of hours to figure it out – that I have a wonderful life, an extraordinary life, and that I have much for which to be grateful.
This evening, feeling a little lonely, I went over to my parents', where I enjoyed a few hours eating dinner (great soy burgers), watching TV (Mom and Dad see MTV so often, they know much more about the pop music scene than I do), and commiserating with my parents and Jonathan over a terrible business day at both the flea market and the army-navy store.
As I wrote last night, I've got to adopt Mrs. Judson's attitude and count my blessings, look on the bright side, and all those honest clichés.
I can't let myself fall into bitterness about how I've been treated as a writer and teacher. In comparison with most people on this planet, my life is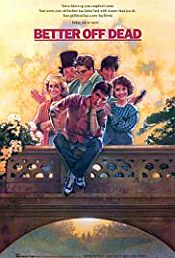 incomprehensibly better.
Look at how I've done so much with so little. In one of his essays – "Compensation" or maybe "Circles" – Emerson talks about how, if one's life is in constant turmoil, eventually one becomes a better person, realizing how petty so much of what passes for life is.
If a Yuppie were to check out my financial picture, he/she would see a guy, 34 years old (well, almost), over $10,000 in debt, with no home of his own and no possessions except for books, papers, a clock radio and some minor tools of living.
My car and my TV aren't my own; I don't own a stereo or a wristwatch or jewelry or very much clothing. If I'm not Crad Kilodney. . . well, I'm the closest I can get to that without being a total outsider.
I'm lucky: I've had enough of material success and possessions to know that my
needs are small.
I've always loved Carlyle's line about increasing the fraction of life by decreasing the denominator rather than by making the numerator larger. And Nietzsche's "What does not kill me, makes me stronger."
What really makes me lucky is that to learn this, I haven't had to pay a terrible price.
Five years ago, I was going through the worst time in my adult life: I was miserable in Rockaway, very sick with labyrinthitis (brought on, of course, by stress), worried about money and my future, with not enough income to support myself.
I went through pain in 1980, but my pain was mild compared to the pain of people starving in Africa or in concentration camps in Nazi Germany or in
cancer wards, shelters for the homeless, or jails. And boy, I've grown up a lot in five years.
In the five years between 1975 and 1980, I wrote lots of fiction and began my teaching career, but I was just on my way to real adulthood. I still have some way to go, but I'm definitely an adult now.
I've lived in apartments here in Davie, in Sunrise and North Miami Beach, in Rockaway and Sheepshead Bay, in Manhattan, at colonies in New Hampshire and Virginia and the Berkshires. And I've worked hard.
If I haven't written very much fiction in the past five years, maybe I have a good excuse. And maybe, just maybe, I'll be in good shape for the future.
In class today, Patrick and I played with Word Proof, IBM's word processing software for the PC jr. It's great, with a clear screen, spelling checker, and synonym finder (though we needed the PC with its dual disk drive for that).
Almost every day I'm learning something new, and practical or not, I feel I'm getting somewhere. This is a good experience for me. And it don't hurt that I get to bask in 86° temperatures, as I did today, while it's still Groundhog Day.
So, if I get frustrated when I read the Associated Writing Programs Newsletter (though they no longer ignore the collapse of the job market for MFAs), I know that in the end I've got the strength and resourcefulness to keep from wasting my time feeling angry.
---
Tuesday, February 5, 1985
9 PM. Late Sunday night, while I was struggling through a chapter in my Measurement text, Teresa called from New York.
A phalanx of police officers had converged on her apartment as neighbors must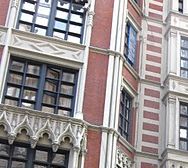 have thought a murder was in progress. But it was Teresa, her parents and Amira all screaming at one another.
Hearing the story made me feel the same way I felt on New Year's Day when Teresa decided she wouldn't sublet to Sharon: I felt somewhat tainted and guilty that I'd get so involved with such goings-on.
Teresa, as usual, has rationalized her blame in the situation, and Amira apparently gave her enough reason to.
On Friday, when they talked while Teresa was still in San Francisco, Teresa said Amira was finally cooperative, saying she'd be out of the house by Sunday even though Teresa assured Amira that she could stay on at the apartment indefinitely.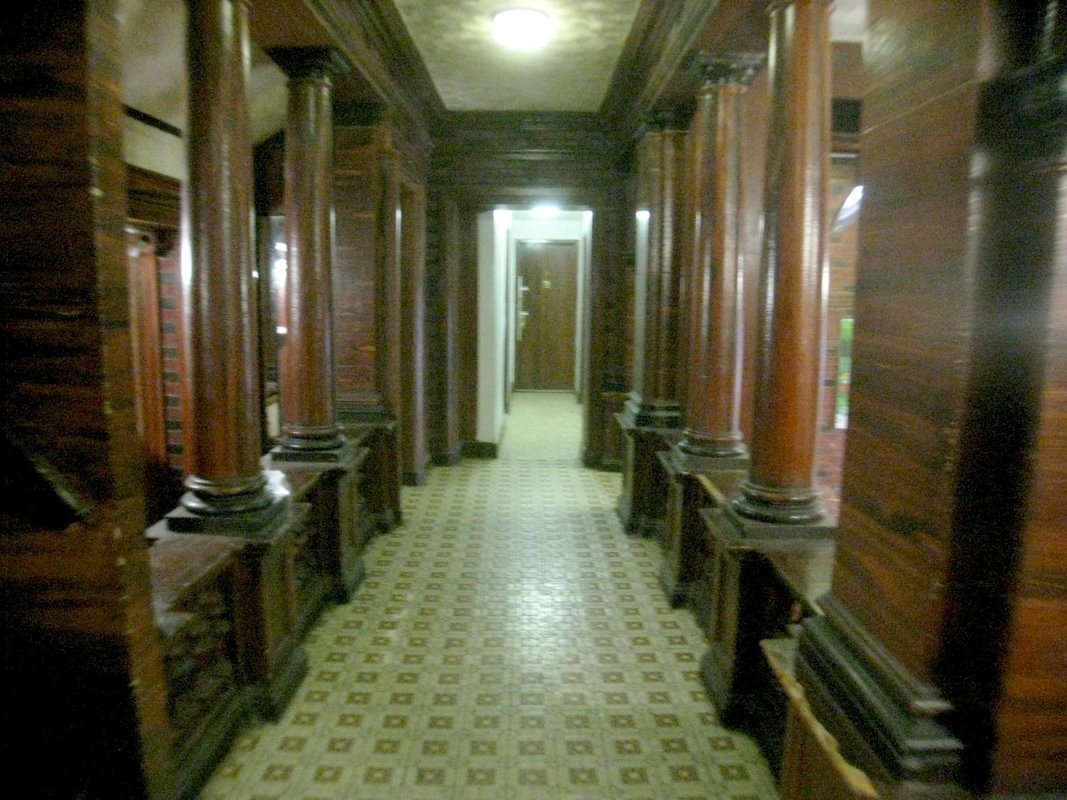 But apparently Amira misunderstood, and when Teresa called from her sister's house Sunday evening, Amira told her: "You can't come over."
Half an hour later Teresa and her parents were met by Amira and her friend Cate, who could not succeed in calming Amira down. According to Teresa, Amira was hysterical, yelling how Teresa was the worst person in the world.
As Amira uses profanity freely in the best of times, she was pretty heavy with the four-letter words, which enraged Teresa and her father (from whom she gets her violent temper), and a few blows were exchanged.
After Teresa hit Amira, Amira pulled Teresa's arm "out of the socket," and Teresa said she was in great pain.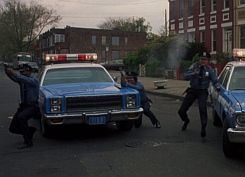 Half a dozen police cars lined up on the street as 18 – count 'em – NYPD officers came up to the apartment. They split up and individually questioned the participants, trying to assess the situation.
It wasn't that Amira wouldn't leave the apartment; she was just furious and had to express her rage.
It ended when Teresa's father agreed to help Amira take her things over to her mother's house and Amira promised not to contact Teresa except through her father.
Teresa told me that all the plants except one were dead, the toilet seat was broken, that the floor was damaged, that dirty dishes were all over the kitchen, and that "even you would think the bathroom was a pigsty."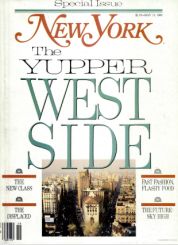 "I've never seen the apartment like this," Teresa wailed.
Of course the place's condition – and the fact that Amira hadn't paid the rent – gave Teresa the justification she needed to deny her own role in the situation.
She said Deirdre and her other San Francisco friends thought she was crazy to go back to New York, and she left it as if she might be returning to San Francisco if her "job interview" didn't go well. (Frank told Teresa he might be able to get her an interview for a political job in the Bronx.)
Teresa said, "I miss you," and she then reminisced about what a great life we had in the apartment and said she'd be down to visit me soon.
I cringed a little, but what can I do? I can't tell Teresa that I think she's fucked up and that what she did to Sharon and to Amira, her most loyal friend, was
thoughtless and wrong.
The best I can do is slowly but surely distance myself from her.
She's already looking forward to my return in May, but I can't stay in that apartment very long – not after all this.
Teresa, in her desperate unhappiness, has made such a mess out of everything – and it was all so needless.
Yesterday, I wrote most of my Mindstorms review for Friday's FAU LOGO class and took pleasure in writing it; a 3-page paper turned into a 7-pager because I felt I had so much to say and because I enjoyed writing it well.
In our Computers in the Classroom FIU class at BCC yesterday, Pam lectured on computer lab management and went over some very simple BASIC commands. I've finished the 100-word vocabulary project (due at the end of the term) and need to start on my purchase
order, the next project due.
I'd like to finish all my papers and projects as soon as I can, so I can make the latter part of the term easier.
Yesterday I got my semi-annual Taplinger royalty statement – With Hitler in New York sold three copies in the first half of 1984 – and a letter from Rick.
He's teaching creative writing at St. John's College in Annapolis and has learned how ignorant even creative writing students are: "they couldn't really name a living author."
Meanwhile, Fiction/84 is getting good reviews in the Voice and Newsday and other places.
Still, Rick is discouraged; I always have to give him pep talks about the importance of what he's doing.
Rick identifies too much with his losing football team, the Washington Redskins.
Last night I watched ABC's Consenting Adult, based on the Laura Z. Hobson novel about parents confronted with their son's homosexuality.
Though the book was more complex and even had more of a happy ending, the TV version was sensitive and well-acted, and I cried like a baby because the son and the father and mother had to travel so far before they came to terms with each other.
My parents obviously know I'm gay – but, of course, they've also known I've had girlfriends. I've never wanted to tell them about my gayness, feeling defensive about it.
Really, a lot of it is none of their business. But when Mom used to ask me about Sean years ago, I never would answer; still, I'm sure she knew.
I get the sense that she and Dad go out of the way to show me how liberal they are because they always bring up the topic of homophobia and how terrible it is.
I didn't get to sleep until 5 AM Tuesday morning because my mind was racing as I thought about my gayness and what it means to me.
Really, I do love Ronna, and probably I could be a faithful husband to her, but marrying her would be hard.
Henri Bergson, in his own mind, had converted to Catholicism, but while the Nazis were in power he never declared his feelings because he felt he didn't want to have it seem like he was abandoning Judaism while its people were besieged.
Marrying Ronna wouldn't be an act of cowardice, but it would be hard for me because I'd sort of feel like a traitor, a phony – as if I were "passing for white."
Of course, Ronna and I would have other problems: notably money, housing, children, etc., etc.
I thought a lot about it last night and decided I don't want to have children. I'm too narcissistic to be the kind of parent a child deserves.
Perhaps that's selfish and cowardly, too; perhaps I'm just afraid of commitment – but if I'm that scared of commitment, I'm probably right in estimating my skills as a parent.
Anyway, unlike Ronna, I don't have to make a decision about parenthood soon, and I feel I'm "wasting her time," as Grandma would say. Ronna deserves to get her wish to become a parent.
My feeling is that she'll meet a solid, dependable guy who'll appreciate her and be a better partner than I could ever be.
I love her deeply, but we have different needs. I need to express my gay feelings the way I did with Sean. She needs more security and stability than I can give her – even if I weren't gay.
I slept badly, had a raging headache, and stayed in bed till 2 PM. Then I did some
shopping and went off to lunch and my Measurement course in Fort Lauderdale.
Even now, there doesn't seem to be enough time in my life. I've just written another diary entry that's swallowed all of the page for the next day. I feel I must write these days: I just put the pen in my hand and words won't stop coming out.
---
Friday, February 8, 1985
11 PM. Last night proved productive: not only did I finish typing up my Mindstorms critical review, but I also finished writing the two other essays for LOGO class that aren't due for two weeks.
One was an analysis of the chapter dealing with LOGO programming by children in Sherry Turkle's The Second Self, which seems even more important on second
reading.
I also called Josh, who said that he got an encouraging and supportive letter from Crad.
Because his already poor eyesight is deteriorating rapidly, Josh has decided to start "vision training" at the New York College of Optometry even though they say they may not be able to help him.
Some experts – like Dr. Eschen, whom Josh called – believe this treatment is ineffective.
Josh has been told his problem is hereditary (his mother is going blind, and his grandmother did go blind), but he refuses to believe he can't help the situation.
Meanwhile, his dog is getting worse; going up the stairs is very difficult for Butch now.
Teresa called after 11 PM, saying she wished I were in the next room rather than 1300 miles away.
For the past few days, she's been running around taking care of business with the Brooklyn co-op, which she now owns: it's all straightened out, finally.
She's still waiting on Frank's call; no interview has taken place yet, and she's typed up a resume for job-hunting in case the Bronx position doesn't come through.
Adam called her, and after initial discomfiture, they talked.
Teresa learned that Adam had moved out of Amira's apartment early last week –
so Amira could have moved out at any time.
Adam said that he didn't really like living alone and has decided to marry his girlfriend. What he was calling Teresa for was to find Amira to give her back her apartment keys.
When Teresa chastised him for saying Amira's baby wasn't his, Adam just shrugged. (I don't know if he even gave her any money to end the pregnancy, and none of it is my business. I never liked Adam.)
Both of them agreed that there was something Amira wasn't telling them.
A remark by a neighbor about the "girls who were staying in your apartment" seems to confirm Teresa's belief that Amira was living with Cate, that they were having an affair, and that it was Cate who had no place to go, which is what made Amira as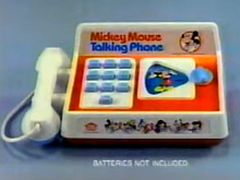 upset as she was.
I don't know whom to believe.
Both Teresa and Amira exaggerate and lie, and I suspect the whole story will never be known. I feel like a Jamesian narrator trying to piece it all together, but I don't have the patience for that.
Last night I slept deliciously and had pleasant, invigorating dreams. The morning was so dark and chilly, I felt I had a wonderful excuse to lie in bed till noon.
It really was a great relief not to see the sun or feel the heat today, and lolling in bed was a treat.
Up and out at 12:30 PM, I picked up my mail, had lunch at Oliver's, and then
drove up to FAU. In the library, I read the new Publishers Weekly, the big spring announcements issue.
It's two years since I last had a book published, and of course I looked for books coming out by contemporaries like Elizabeth Tallent, Madison Smartt Bell and James Brown.
My one consolation was a review of The Writing Business, the Coda book of articles which will be published in March and which is a Book-of-the-Month Club alternate and a Quality Paperback Book Club selection. At least I can expect people to read my article about getting publicity for With Hitler in New York there.
As I walked around the FAU campus, I ran into Denis O'Donovan, who had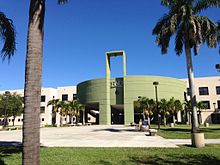 heard I was living in New York.
Back at his office in the Psychology Department, we talked. Denis is still trying to make it as a poet and has lots of nonfiction book ideas. (He proudly showed me a "nice" rejection from Houghton Mifflin.)
He invited me to those Poetry-in-a-Pub readings which depress me so.
When he first saw me, Denis said, "You've gotten big." I'd like to think he meant "broad-shouldered" rather than "fat." From yesterday's workout, I have a delightfully sore chest, triceps, biceps, thighs and calves.
And my sunburn turned into a nice nut-brown tan. The chilly weather today was invigorating, though; I wouldn't mind some more of it.
LOGO class was mostly a lab, and I got started on my Turtle Graphics project.
Using some of Michael Callery's procedures, I'm working on a model of the solar system. At least I've already done the minimum amount of work necessary.
Sheila seems to have realized that she gave us too much work.
LCSI LOGO on the IBM is so much more powerful than either Terrapin or Apple LOGO. At this point, I generally prefer the IBMs to the Apples, though I haven't yet used the Macintosh, which is still too expensive for most schools.
It was dark and chilly at 7:45 PM when I got out of class. After a bite at the
Towne Center Mall, I drove home.
In his letter, Rick said, "We're both survivors, Richie." I think he's right, and in the end we're going to be two of the few left standing.
I feel confident tonight.