Thursday, August 23, 1984
8 PM. As I might have guessed, no sooner did I arrive in Florida than I became ill. I have the worst cold I've had in two years – since I came back to Florida two Augusts ago.
Being here has totally bummed me out. I barely got any sleep last night. My postnasal drip kept me up, and I now have a bad sore throat, lots of chest congestion, a headache, diarrhea and general weakness.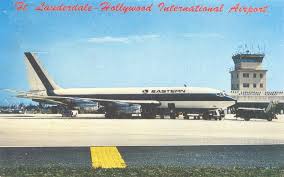 The trip down was okay, but I guess yesterday's weariness had something to do with my coming down with a cold. It isn't the flu because it came on slowly.
Naturally, I'm worried about history repeating itself and this leading to the string of illnesses I had in 1980: the stomach viruses and the terrible dizziness. Now, as then, stress is a major factor.
Yesterday Susan said it's like all the pieces of my life have been tossed into the air and I'm waiting to see where they land. I told her I wasn't too keen on the analogy, but she's basically correct. I just hope this cold is gone by the time I have to fly back to New York next week.
I took a cab to LaGuardia and hung around the new Delta terminal until the 9:05 AM flight. The trip was smooth and went quickly because I talked with a kid from Astoria who didn't like flying any more than I did.
Dad met me at the airport, and as we went back to the car, he was upset to find he'd gotten a parking ticket. He complained about business, which is, as usual, a struggle: the companies he sells for are incompetent.
When I arrived at the house, Jonathan was downstairs, and Mom awoke from her bedroom and sat with me for a while.
For two hours, I went over lots of mail, mostly bills, but also other stuff: cards from Justin in Reading and letters from Tom in New Orleans and Libby in L.A.: she and Grant are getting married next month.
All night I felt pretty sick, but I just quietly sat there, trying not to let it get to me.
In one way, a cold can be a force for change, as can any minor, self-limiting illness.
After being sick at this time two years ago, I joined Bodyworks and got myself started on the Nautilus machines, and a similar new program would be good for me now. In May 1979, a bad cold was the impetus for starting therapy with Dr. Pasquale.
Florida seems strange to me right now. Oddly, I feel as though I've never lived here and am that same visitor who came to see my parents at Christmas 1979 after they first moved here.
I got out a little today: I picked up my new lenses on Oakland Park and U.S. 1, went to the new library in downtown Fort Lauderdale (the new parking lot and
Governmental Center are up, too), voted my absentee ballot in the September 4 primary, and drove around to see how Broward County has changed in the past four months.
On Monday, I have to see the dentist at 11 AM and Dean Hoffman at FAU at 2 PM, and I must call Betty Owen to decline the three adjunct courses she called to offer me.
Marc is spending most of his time at Adriana's in Miami Beach; I haven't seen him yet, so I've had the bedroom to myself.
But mostly I feel depressed. It would be really hard for me to live here again. I know I'd adjust in a matter of weeks, and of course, this place looks a lot better in winter, but I don't know. . .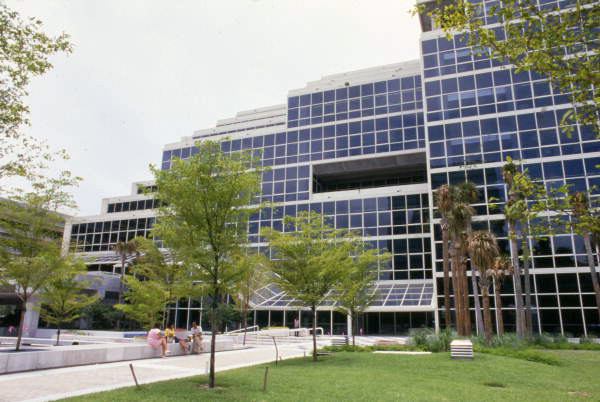 I feel that I've completely fucked up my life, that I'm on a real downslide, that I'm going to have a miserable autumn, and that I'll be in a great deal of pain: physical, from illness and mental, from depression.
I can visualize this whole autumn turning into a sheer disaster from which I might not recover. Is that my illness talking or is that how it's going to be?
---
Friday, August 24, 1984
2 PM. I suppose if I had to get sick, Davie is the best place to be, as I'm surrounded by my family here and can pamper myself.
At least I slept well last night. But today I've felt too tired to do much of anything.
Last evening, I spoke to Patrick, who had just come from opening day at Broward Community College. There are new full-time teachers at both South and Central English Departments, and not all of them are black.
It seems Betty found a novelist who just moved here, and that Dr. Grasso hired some temporaries, too. Patrick overheard a conversation with Glen Rose's (the academic dean's) secretary in which it was said of me that "He'll never work at this school again."
Should I have expected any less? Still, it shook me up.
When Betty called this morning, I declined with thanks her offer of three adjunct courses and said I didn't know what I'd be doing instead. She urged me to stay in the area, but I feel that the best thing for me now is to live in New York.
Yes, I do like the ease and newness of Florida, but I need to see if I can make it on my own in the Big Apple.
Patrick said he hoped to leave BCC after this year. Like me, he also applied to the FAU computer ed M.Ed., but he feels that FAU is very fucked-up.
On the other hand, FIU seems to be, in Patrick's opinion, an innovative, fast-moving school. Maybe I'd be better off getting a degree from FIU rather than FAU. Who knows right now? I feel so sick, I can't think.
---
Monday, August 27, 1984
6 AM. I've been up all night. My cold left my throat and chest and broke out into a real beauty of a head cold. Obviously, I won't fly with my nose so congested, and I've changed my plane reservations to next weekend.
If I learn that someone wants me for an interview immediately, I'll have a problem – but since most New York colleges don't start until two weeks from today, I figure I can take my chances.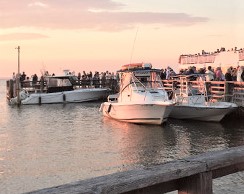 Teresa called from Fire Island, where she ended up calling the police to try to force a defiant Carol out of the house.
"I'd better watch my step," I joked, but I was disturbed to hear that things had gotten so out of hand. The police couldn't talk Carol into leaving, so the war between them just escalated.
I also phoned Ronna, who took Billy up to Brandeis this weekend. She still hasn't been picked for a jury; on Friday, she ran into Mikey at the courthouse and he said he wanted to speak to me.
I spent much of yesterday watching movies on cable TV. Porky's II: The Next Day, a mindless teen movie, inadvertently or not, captured the true nature of Broward County's political and educational power struggles.
While I was tossing and turning and sniffling and snuffling, it struck me that my
parents will never have money again. Although they had a good weekend at the flea market, they're never going to get rich there; they'll just manage to scrape by.
Dad is nearly 60, though he looks much younger, and he can't go on the way he has. Yet because he, like Grandpa Nat, mostly worked off the books when they had Art Pants and made a lot of money, his Social Security payments won't be large.
I never really thought about it before, but my parents must be awfully incompetent about money. They had so much money in the '50s and '60s, but they squandered it all on junkets to Vegas and the Caribbean, trips to Europe and Israel, gambling at casinos and the racetrack, and ludicrous "glamour" investments like the race horse and Catskills
hotel.
Why didn't they turn to something solid like real estate or municipal bonds? They seem to have been ignorant of some savings and investment instruments I thought everyone knew about.
Grandpa Nat – and Grandma Sylvia – kept Dad as a dependent kid for so long, he never really learned how to handle things for himself.
My parents' life script had the good times front-loaded. During the first twenty years of their marriage, we were so affluent. But the last fifteen years have been a struggle to survive financially. The next fifteen years for them may be worse.
Probably – hopefully – my life script will be reversed, with my better financial times coming in my forties and fifties. My twenties and thirties have been a real struggle to stay afloat.
Sometimes I wonder if financial security will always elude me, too. It's frightening.
---
Tuesday, August 28, 1984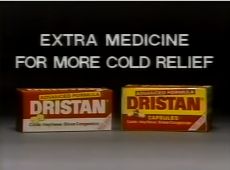 Noon. I've been so sick it's incredible. I have the worst cold I've had in years.
For two nights now, I've barely been able to sleep, and last night I must've been running a fever because I had terrible chills. I'm really nervous that this cold will lead to a worse illness.
My ears hurt a little, and naturally I won't leave tomorrow because I'd probably end up with labyrinthitis.
I feel weak and nervous about the future. I feel as though my whole body has rebelled against me. I know this means that the last third of 1984 is going to be difficult indeed.
My tooth still feels loose although yesterday Dr. Sachs said that he didn't see it. He said I should just go on and watch only for a bad taste in my mouth. But I know he's an incompetent dentist.
Despite all this complaining, I should be happy because parts of my life are starting to fall into place.
Teresa called last night to give me messages from two colleges: John Jay and Borough of Manhattan Community College. When I called Doris at John Jay, she said she'll save me two courses for the fall term.
That means that I've got a teaching job near Teresa's that will pay me (net)
about $325-$375 every two weeks. I should be very happy, except I can't help feeling something will go wrong.
Still, John Jay is close by the apartment. If I'm sick with dizziness from labyrinthitis again this fall, I'll still be able to manage to get back and forth to teach my classes because the commute will be only fifteen minutes.
When I phoned BMCC, they said they'd get back to me later in the week.
Another good thing is that I was impressed with the interview I had with Dr. Roy Hoffman at FAU yesterday.
Although the College of Education is being redesigned – because it had obviously been all screwed up – he seemed like an intelligent man who knew his stuff.
He worked out a program for me of the courses I have to take for the M.Ed degree. The statistics courses will be difficult, but I'm sure I can manage with them.
Hoffman also said he'd count my PILOT course from FIU and any computer ed course I took in New York this fall.
With all that, I should be feeling relieved – but all I feel is a sense of foreboding.
Lisa called last night. She's teaching an introductory comp class to the new freshmen at FAU this fall now that they're a four-year school. I realize now that I probably could have gotten one or two of those classes.
Lisa said she enjoyed being away at camp and at her grandparents' in New York but found Brooklyn – the Kings Highway area in particular – pretty depressing.
She has the usual problem with her B'nai B'rith Youth Organization job: it's too much work for too little pay (and her recent raise nets her just $7 more per week). Lisa said she may also teach a class at Barry University in Miami beginning in October.
I went to BCC's South Campus to look for Patrick, but he had already gone home. Instead, I ran into Greg, whom I congratulated on getting the permanent position.
It felt good to tell him I was going to be teaching at John Jay. I suppose if I were
feeling fine, I'd be extraordinarily happy right now, but because of my illness, I'm miserable.
I don't think I've ever had so much mucus in me before. If I manage to get over this cold with no lasting effects, I'll be happy, but I have this feeling that my health problems have just begun.
I remember getting sick like this when I came here in December 1979-January 1980 and how that led to a stomach virus and then months of misery with dizziness.
I've now been sick for six days – the entire stay of my visit – and I feel worse than ever.
It's going to take at least another three days before my symptoms go away, and then flying back to New York may make them worse.
What I need to do is to rest as much as possible for the remainder of the week and hope that this cold starts moving out of my body.
By Saturday, I'll have gone two weeks without exercise, and that will probably make me feel worse. The stress I was under the past three weeks obviously led to my getting ill.
I should try to view the next four months as an extended vacation in New York: I'll relax (I don't believe this even as I write it) at Teresa's, teach a few courses, take a class myself, see my friends, and enjoy the fall in Manhattan.
Why don't I truly believe this? Because I feel I'm due for some suffering and
pain.
Neurotic? Perhaps. But I've gotten off so easily the past few years, with so little tension or worries, that I feel I'm playing against the odds.
The risk-taking scares me, as though I'm going to find out I was acting too big for my britches – hubris, you know. I hope at least I'll be feeling better by the time I write tomorrow's entry – but I doubt it.
---
Thursday, August 30, 1984
9 PM. With Marc and Jonathan home, I'm consigned to a mattress on the living room floor tonight. But after months of moving around, I can sleep anywhere – if I'm going to sleep.
I'm still very congested, with a heavy head and a voice that sounds nasal, but I'll
just have to take my chances with that 6:40 AM Northeastern flight on Saturday; I picked up the ticket today at the airport.
If I should get sick from flying with stuffed sinuses, I'll cross that bridge in New York.
Since it's Labor Day weekend, flights are hard to come by, and some are twice as expensive as the $79 I'm paying.
I've been fooling around with Marc's calculator, trying to figure out how much money I need to live on for the rest of the year.
I owe zillions, and my monthly bills on credit cards to the various banks have
minimum payments of about $500 in total.
Still, I have $1500 in checking, $1000 in savings, $300 in cash, and another $1700 in savings certificates. (The three-month CD I took out on my birthday will mature next week.)
All in all, if John Jay's courses are for four credits each, I will net about $3200 from them. As I figure it, I've got enough to live on till the end of the year even if I don't try to get another course to teach – but I probably will.
I don't want to drive myself crazy and teach more than three courses, though: if I work too much, I'll just be miserable, and the whole point of staying at Teresa's is to enjoy myself.
(Am I allowed to do to that?)
As Kevin said when I spoke to him last night, one's spending always rises to meet one's earnings. Conversely, if I can't raise my income level, I have to lower my expenses: it's just as logical as that.
Kevin, I was happy to hear, is in the University of Maryland Law School in Baltimore.
He decided he couldn't go on with the adjunct teaching rat race, and after three days, he likes law school and feels it's not going to be as hard as some people make it out to be. Also, he loves being a student again; unlike the 21-year-olds in
his class, he's not sweating every little detail.
The Bureau of Labor Statistics Occupational Outlook came out again, and as usual, college teachers are listed as the biggest no-growth profession. There's no doubt I've got to get out of college teaching, too.
But into what? Elementary school teachers are going to be in great demand, and that's probably my best fallback position. Our futures are ruled by demographics.
In any case, it certainly doesn't appear that authors are ever going to be in great demand – except for the best-seller crowd.
Psychology Today's issue on computer education was a good summary of the issues in the nascent field.
Do computers help children learn? Does the Logo computer language actually train kids to think? (Evidence says no.) Should it all be drill and practice? Should computers be used merely to teach about computers? Does the average student need to know how to program?
The field is so new, nothing's been sorted out yet, and there are those who think computers will be another passing fad, like open classrooms and educational TV.
Well, I sound pretty future-oriented today, and that's a good sign. I've got to keep from being overwhelmed by depression.
Going back to New York for the fall may be a retreat, but it's a strategic one, and
I like the idea of risk-taking.
I guess, despite everything, I'm not sorry I came back to Florida for this week. If I had to live here again, I could easily adjust.
I'm stronger than I think.