Thursday, March 22, 1984
6 PM. I did decide to play hooky today. At 7:30 AM, I called in sick, and Joanne said I sounded like I had a bad cold.
I figured I've got three sick days coming to me and there are only three full weeks of school left, so I'd better take a day off now. Obviously, it's better to take off a day when I teach three 75-minute classes than a day when I have two 50-minute classes.
Yet I can't escape feeling guilty, and that detracted from the pleasure of staying in bed till 9 AM. Even during the night, my mind wandered to thinking about Broward Community College.
I just wish I could leave the job at the office, but it's too all encompassing. I guess I feel guilty about my students – even though most of them were probably quite happy about my absence.
I did accomplish a lot. First, I began cleaning out my drawers and closets, throwing away junk I've accumulated.
Moving every year is a good way to keep a minimum of possessions. All the pants I have that I'll never be able to wear, I've put away and will give them to Mom to sell at the flea market.
I did various errands, going from the credit union to the cleaners to the health food store to buy vitamins to the downtown Miami library, where I found the Baltimore Sun article on me and the other weird candidates.
I wrote long-overdue letters to Amy and Mikey and others, paid various bills, exercised, bought groceries, had lunch at Pumpernik's – next to a gay guy from New York and his Yiddish-accented grandma, who looked at me and said, "Did you ever?" when her grandson fought her attempts to pay the check.
Spring break is on, and there are college kids riding around when they're not on the Fort Lauderdale strip, frying their bodies and guzzling beer.
Dressed in a pink shirt and grey slacks, I caught my reflection in a mirror and decided that I looked as much like a walrus as Lee J. Cobb's Willy Loman did. Jesus, I'm so wide!
Last night I took a nice twilight drive down Biscayne Boulevard and back; I like
to go to downtown Miami and feel a part of something that's just beginning. The Southeast Bank building – which will be the skyline's tallest – is still under construction, but it's almost finished.
I have to admit that in many ways I love South Florida, especially in winter, and it will be hard to leave.
Even at BCC, despite my disgust with everything, I have been a part of the school for over three years; I've spent so much time there, it had to get under my skin.
Well, I'll probably be punished for taking off a day – by getting sick or worse. Not that I'm superstitious, but I played hooky the week before the deaths of Grandma Sylvia and Grandpa Herb.
I just called Grandma Ethel a little while ago; she said it was freezing in Rockaway yesterday but is a bit warmer today.
Mom and Marc didn't have much luck at the flea market today.
Ed Hogan wrote that the sales of I Brake for Delmore Schwartz have slowed but not stopped. They have only 40 hardcovers left and that day he'd gotten an order for eleven paperbacks.
Ed said I should definitely see him and the others in Boston when I go to MacDowell. Maybe I'll even stay over at the house in Somerville.
Susan Gubernat, it turns out, lives in Peterborough, a mile away from MacDowell. I liked her so much when I met her last May at the New York Book Fair; it will be nice to have somebody I know living nearby when I'm in New Hampshire.
Tom wrote that he's really busy teaching in the public schools – which he hates – and doing readings. He's decided to put out the Eustachia stories in a book under his own imprint – which is a great idea.
I've got to call Tom and find out if he got the NEH summer fellowship in Buffalo; if not, he says he may cool out in Iceland this summer.
---
Saturday, March 24, 1984
11 PM. I went to bed early last night, slept well, and was up at 8 AM; the rain had stopped and the sky was beginning to clear. After lying in bed for a couple of hours, I got moving.
The post office was my first stop: NAL doesn't want to reprint my books ("the sales figures are disturbing" – the usual bottom-line bullshit), and I made the waiting list at Yaddo.
Also, Julia Wendell, an editor at the little magazine Telescope, asked if I'd contribute to an issue on "Cinema and Literature," but I wrote her back, saying I didn't know enough about film to make an intelligent statement about it – a pity, but it's true.
After picking up my new lenses at the optometrist in Fort Lauderdale, I went to the library on Sunrise Boulevard for an hour, then headed for BCC's computer lab, where I worked on the Apple for a couple of hours.
Now that we've learned graphics and sound effects, PILOT can be fun. I drew a map of Florida, colored it orange (except for a blue Lake Okeechobee), and
labeled the major cities.
Deciding that I'd better get tan sooner or later, I roasted my body for 45 minutes by the pool in Davie. I've been home since 5 PM, reading, writing, and staring off into space.
Teresa called to say that much was happening in her life. Perry found another apartment for her to put her name on the lease and give "key money." This one was in a doorman building on 104th and West End, and after Teresa saw it, she's decided she may live there and sublet her present apartment.
Uptown is bigger, if a bit darker and without a brick wall and fireplace – "but it would be a change." Although it ain't Europe, it was enough to shake Teresa out of her lethargy, as is the news that John, her boss at the DOT, has been named Undersecretary of
State.
His replacement won't be so understanding and will want Teresa on all sorts of projects, so now she's really got to move. Luckily, job prospects seem to be popping up all over, and she's got several leads and interviews.
Teresa did say she was looking forward to my staying with her, and that was good to hear. I hate to feel I'm imposing. But talking with Teresa cheered me up: there are all these possibilities.
Earlier, I spoke to Patrick, who'd just gotten back from grading CLAST essays at BCC-Central. He and his family should be moving this week.
As of now, he doesn't know what's happening at BCC-South with his job, since Betty is, as usual, pretty confused.
It's hard to believe I'll be out of BCC in a month. It's been nearly ten months since I was last in New York. Will I still have a life there?
---
Sunday, March 25, 1984
8 PM. I used to dread Sunday nights when I was a kid because they meant there would be school the next day. I suppose most kids feel that way.
But even though I have to get up at 6 AM tomorrow, I feel no sense of dread, and I haven't for the last few months. Maybe it's because I know there are only five weeks left at BCC and that, crazily, I'll probably miss my job once it's over.
When I made up my mind to leave New York in the fall of 1980, the next few
months were almost unbearably sweet because I took in everything the city had to offer – including the long, tedious ride home on the A train from Columbus Circle to Rockaway – knowing I'd be leaving it all soon.
Right now, I'm lying on my bed. (In all my time in this apartment, I never slept a single night on the other twin bed, the bed by the window.)
The windows are open, and the curtains are billowing in the breeze. After spending a couple of hours at Haulover Beach today, I'm delightfully sunburned.
God, I'm going to miss this dumpy little apartment. I've had good times alone here.
Oh, it doesn't have the memories of the place in Sunrise, where I had many guests – Crad, Teresa, Miriam, Peter, Mikey, Larry, others – and where I spent many afternoons, mostly in bed, with Sean. But it's been a part of me.
I remember all the places I've lived, and I feel fondly toward each of them: The house in Brooklyn where I spent over twenty years, of course; it seems impossible that I was still there five years ago.
Then there were my 'adult' apartments, beginning with the one on the beach in Rockaway, although I had very unhappy times there.
Still, I remember mostly the good moments: how I'd push my bed by the window in summer and look out, five stories up, at the ship's-bottom roofs of
Rockaway and at the bay and the bridges and the planes landing at Kennedy Airport.
I spent about six weeks in 1981 in Marc's basement apartment in Sheepshead Bay, and there were my rooms at MacDowell and VCCA, and of course Teresa's apartment on West 85th Street and Grandma Ethel's in Rockaway.
Tonight I feel very grateful for the life I've had. Sometimes I forget what's really important, and it's not money or grants or fame or publicity – it's the little things.
Last night I watched Tender Mercies – a warm, simple film – on HBO until it ended at 1 AM, and then I fell right asleep.
I dreamed about living in Florida and New York and New Orleans, all at once – I had to take plane rides several times a day, but I was happy. Perhaps I can be happy as a wandering Jew for a while.
The good people I've known are all over the place, and a person doesn't just exist on a physical plane, right? Or am I getting too heavy, man?
Josh and I talked for an hour. He's so excited by Grinning Idiot; at the Gotham Book Mart, they sold out all six copies in a matter of days, and people kept asking for it.
Bukowski agreed to contribute to the third issue, as did Raymond Kennedy, Harvey Pekar and James Hughes. Josh's boss, Joyce Horman, asked if she could submit some of her late husband's poems.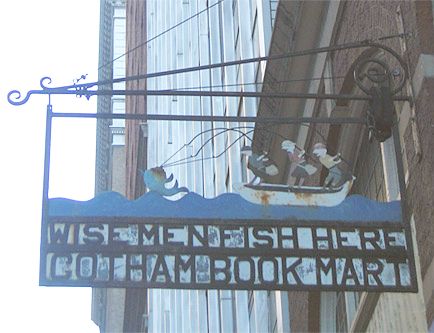 Josh is very fond of her, but he feels she's still too wrapped up in her husband's death in Chile; she goes on talks with the film Missing and still lives in the same building with her parents-in-law.
Her husband's murder still affects her whole life, Josh feels. I got the impression he could be interested in her if she weren't 39 years old and his boss.
Aside from the beach, all I did today was grade essays, read the newspapers, and watch Ragtime on HBO.
It was odd to be at the beach. I'd forgotten how pleasant it could be to lie in the sun. South Florida, whatever its faults, is absolutely gorgeous in the winter.
But I can feel that it's turning hot again; in another four weeks, I'll have to have the air conditioner on in my bedroom and it will be uncomfortable driving in my un-air-conditioned car.
Sometimes I think I'll never be at home anywhere.
I told Josh – and he could relate – that I felt like a misfit every place I have lived in. In Florida, I feel like a creative artist, but among artists (as will happen at MacDowell), I get disgusted by their pretentiousness and long to be with ordinary slobs.
At BCC, I don't like to feel I'm a part of campus life, yet I do think most students and college teachers are more exciting than business people.
I guess I do best with individuals – like the friends I've been lucky enough to know.
A year after my wonderful book party in New York, I can look back and honestly say I've been happy. I always say, "If I died tonight, I'd die happy," but that implies not only joy but also fear – fear that some unspeakably horrible bad times are coming up.
Ah well, I'm sure I'll have enough to complain about by tomorrow: insomnia, a rejection of some kind, a toothache or a cold. Or the car breaking down or a nasty remark from someone or whatever.
But it's also important to remember that moments like these are somehow more real, and that, in the long run, they are all that matter.
---
Monday, March 26, 1984
6 PM. I slept very well last night and woke up without the Monday morning blahs.
My sunburn from yesterday was very noticeable to everyone and it still hurts a bit. I can see how it damages the skin, yet there's something about being sunburned that makes me feel good.
Even my porky belly looks better tanned, and the muscles I do have look more defined. Best of all, I like the blond streaks in my hair, beard and mustache.
I left school at 11 AM after my second class.
I'm really very fond of my students, and I guess I do sometimes succeed as a teacher. Scott Collins took home one of my Harvey Pekar comics this weekend. George Irish borrowed my theater records (he has bad eyesight and can't read the plays). And after class, Frank Brandt came up to talk with me.
Last year, Frank told me, he lived in New York and took acting lessons at Stella Adler; he loved seeing every Broadway show, but he said that New York was too tough for an 18-year-old.
He's graduating BCC this term and going on to Gainesville. Blond, handsome, soft-spoken and witty, he's probably gay, and I've had a huge crush on him all semester.
One thing about BCC: There's probably no other place where I'll ever see such cute, well-built young guys. I really am hungry for another relationship, but I'll have to be patient.
Obviously, nothing's going to happen in the next month, and I'm sure there won't be anybody interesting at MacDowell. I've been to colonies three times and never met anyone I wanted to sleep with.
Oh well, maybe later this year…
After a quick workout at the health club, I stopped off at Mom's to get my laundry and say hello.
Then I came home after doing various chores: I got my glasses at the optometrist, my slacks from the cleaners, a huge supply of cardboard boxes to keep all my xeroxes neat, and some health foods at the Unicorn and other groceries at Publix.
Miriam wrote that she thought Scott Eyman "showed off" in his Sunshine profile of me, and also, she wondered why he called me an "underachiever" when to her, I seem the opposite.
Aegean Doorway got a good review in the Radcliffe Quarterly, and Miriam says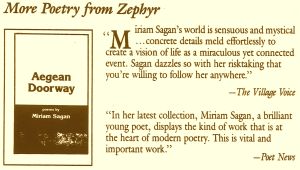 she enjoys being a local celebrity.
She is starting to feel nostalgic about her life in San Francisco and all the good times she's had there, but it looks like she and Robert will be at the Vineyard till October 1.
Dad called from New York and said the Britannia people would like him to be their sales rep in Florida. Also, Bob Lee seems to have grandiose plans for the Michael Jackson jackets, and Ronna's cousin Rob of Yale Slacks begged Dad to take his line in Florida.
The Globe, a supermarket tabloid, did a story on unconventional Presidential candidates, but it focuses on Bozo the Clown, Rebecca the Robot, the two dogs, the convicts and the Prophet Elijah.
However, the last line was about me: a quote from Jonathan saying I was running because BCC pays me only $16,000 and I want a raise.
Today was hot: it hit 89° and my car was a bit warm without any air conditioning. I'm hoping I can get through the next month without major car problems – if that happens, I'll be more than satisfied.
Oddly, the pessimism of last week is gone, and I feel there are a lot of possibilities out in the world. Before I leave Florida, something good is going to turn up, I feel; maybe I'll get accepted at another colony or something.
Tomorrow's a long Tuesday, but I feel the pressure has eased considerably.
---
Wednesday, March 28, 1984
I think it's about 4 PM. I say "I think" because the electricity shut off about 15 minutes ago.
It's a warm day, but so breezy that my curtains are madly fluttering. I've just taken a shower after working out for 90 minutes with 30-pound weights.
This morning I awoke feeling cheerful, and I sang to myself as I drove to school. Both my classes were fine as I introduced poetry to the students: it's basically an exercise in systematic desensitization because most of them have learned to hate poetry from high school.
When the next month is up, I know I'm going to miss BCC. There's something very comfortable about being known by so many people, students and faculty alike; I can compare it to being a senior at Brooklyn College when it seemed like half the campus were my friends.
The other day I said that I thought something would come up to firm up my plans for the summer, and I knew I had it today when I saw the thick envelope from the Millay Colony in my post office box.
I've been accepted for the month of July, and naturally I'm going to accept. This means I definitely will not be back to teach at BCC this summer, and I can forget about taking any summer computer courses at FIU.
In May I'll be at the MacDowell Colony, in July at the Millay Colony, and in between I'll spend June at "the Teresa Colony," on West 85th Street, as Teresa called it when I phoned.
Teresa has decided to sublet the 104th Street apartment – to someone in the Governor's appointments office, no less – and since Amira is leaving her job at the 92nd Street Y and going to Europe in May, Teresa has decided to join her.
"And if I don't come back, you can stay in the apartment by yourself," she told me.
The Millay Colony is on the New York/Massachusetts border, not far from Albany and near Teresa's house in the Berkshires. (Juliana, by the way, is moving to Albany to take a job with the Commerce Department.)
I think Millay will be interesting: it can only accommodate a few colonists, and it's in the Berkshires, which everyone says is gorgeous in the summer.
I didn't get the Nelson Algren/PEN Fellowship at the Barn at Montauk – I learned that today – but obviously the blow was softened by this good news about Millay. It should end my superstitious thoughts about nothing more coming my way this year.
---
Saturday, March 31, 1984
7 PM. Last night at this time, I went to sleep – and stayed asleep until 9 AM today.
Although my throat remained sore, I had more energy  and now feel 100% better. While I really did feel rotten yesterday, perhaps I was merely tired.
This morning I went to Bodyworks after breakfast and concentrated on a lower-body workout; on Monday, I'll exercise with free weights at home. Varying my exercise routines has been good.
After the health club, I stopped in Davie and found Jonathan, who had taken the day off. On Monday, he said, he'll register for a summer-long theater workshop at FAU – and he has plans to do stand-up comedy, for which he's been writing material.
Everyone else was at the flea market, Jonathan said. I suppose Dad has recovered from his terrible night at LaGuardia Airport, where his plane home was delayed for seven hours.
Back in North Miami Beach, I went to the 163rd Street Mall for lunch after a shower. I got a surprisingly good – and cheap – haircut by a pretty black woman named Kenya; she also trimmed my beard better than anyone ever did before.
After I did some grocery-shopping, I came home and began working on my files of photocopied sheets – maybe you can call them "files."
They're all mixed up: book reviews, xeroxes of stories published in magazines
and in manuscript form, articles about my campaigns, other publicity.
I didn't bother to put them in order; all I did was get them into about twenty of the cardboard containers I bought earlier this week.
I also threw out lots of garbage: two trash bags filled with the stuff. That was enough moving preparations for one day.
Less than four weeks remain until I leave. My priorities are to get the couch out of here, and then my books, and then the household supplies, dishes and linens and clothing and finally all my papers.
It's a mind-boggling job, but if I approach it little by little – breaking it up into smaller, discrete tasks – I'll manage.
I've got over forty papers to grade, but I'll also handle them in the same way. If I can get through the dozen for Monday's classes, on Monday I can do the 25 for the 8 AM Tuesday class, and on Tuesday, between classes, I can handle the remainder.
After this batch, it will be all downhill until the term papers come in. With no FIU class this week, I should have more time.
Well, kiddo, are you getting nervous now that time is approaching when your life is going to be shaken up? Yes, a little, but again, I feel a sense of security in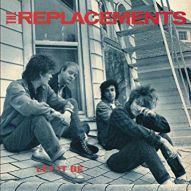 knowing that I will have a place to go for the next few months.
May will be MacDowell, and I've been there before, and then June in New York – always my favorite month in my favorite city – and July at Millay.
I'll have no income at all, but I'll manage with cash advances from my credit cards. I shouldn't spend much at all at the colonies anyway.
At worst, I could end up another $3,000 in debt, but that will get paid off eventually. Look at Argentina and Brazil.
The main thing is, I'll be writing again, and I think that's what I want to be doing. (If it's not, writer's block will tell the story – and I won't – and I'll have to make alternate plans.)
Today it struck me that all the publicity I've received, from my Presidential campaign and my other stunts, may make me not more self-centered in my writing, but less.
The old need for self-aggrandizement doesn't need the outlet of fiction when I
have it in reality, so my work may become less self-conscious. Certainly, it will be less about writing, as I no longer need to call attention to myself or to the process.
We'll see. I guess I'm more nervous about testing myself as a writer than I am about anything else.