Wednesday, March 2, 1983
8 PM. I'm in bed, with the phone off the hook, ready to escape the world.
My sinusitis became so intense, I could barely sleep because of the pain. This morning I started taking the penicillin prescribed when I was ill last August. I expected to be get sick, and I became sicker.
Right now this hasn't stopped me from functioning, though I am quite tired much of the time. I was tired last evening when I got to BCC.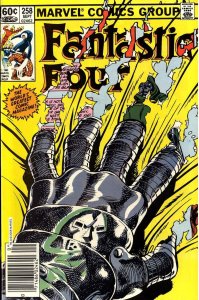 Patrick told me the English Department meeting had been a "gloom and doom" session. Dr. Grasso explained the reorganization plan and the increasing rigidity of the administration, who want us all to use the same text in a particular course and who have canceled courses left and right for upcoming terms. I felt glad I hadn't attended.
Before going to class, I called Grandma Ethel, who hadn't been home earlier. She explained that she'd gone to see the doctor because of her swollen ankles. I'm sorry she's ill, but I'm glad her heart and pressure checked out okay and I'm also glad she's interested in her own health.
She told me her friends visit her often, and she thanked me for the note I'd sent her. Grandma cried a little and said how hard it was to adjust to living without Grandpa Herb.
I had a nice class – they're a fine bunch, very intelligent and varied – and came home at 10 PM. My head hurt, and I couldn't sleep very much. I want to call in
sick on Monday, so I didn't want to be absent today.
On the way to school, I wondered if Publishers Weekly would be in my post office box and if it would contain a review of I Brake for Delmore Schwartz. It was and it did. Under the paperbacks section, PW noted:
Most of these 15 stories fall into three broad categories. Grayson is at his best in his most straightforward narratives, among them 'That's Saul, Folks' and 'Slightly Higher in Canada.' Also pleasant are the author's obviously autobiographical stories, which are built of fragments of memories; he recalls his great-grandmother in 'Reluctance,' an uncle dying of cancer in 'Hold Me.'
Less successful are Grayson's more experimental pieces . . . 'Y/Me' is a short diatribe on the letter 'y.' 'Only Time Will Tell' presents an inconsequential self-interview.
And in 'Is This Useful? Is This Boring?' the author repeats these queries (asserting that it doesn't matter anyway), until the reader, alas, must answer both questions truthfully.
Not a good review, but not a totally bad one, either. It's fair. "Useful/Boring" is a self-indulgent piece that doesn't work for me, either. "Only Time" is obviously not a self-interview, as the age of the boy is clearly given (16 in 1977). But at least
I got into PW for the third time.
How do I feel? Okay. I'm tough enough by now to roll with the punches. It's curious how many reviewers have said that my straightforward narratives are my best work.
In any case, except for the title story, which I wrote at MacDowell three years ago, all of the other pieces were written a long time ago, before I became an adult. They're juvenilia, and as such, they're pretty good when compared to the work of most MFA students.
Most of the stories date from 1976-78, when I was still living a very sheltered life, going to grad school and working part-time, still living with my parents.
I've grown up so much in the past five years – and especially since I've been on my own, starting three and a half years ago – that I can be objective about my early work.
I think I've laid the groundwork for a decent writing career. I've established myself somewhat, and I've tried out lots of different styles and voices. Surely being eclectic must help balance out my lack of sheer writing talent.
I don't fool myself: I know that I'm not first-rate and that I'll never be first-rate. But I'm not tenth-rate, either.
Ed Hogan sent me a letter about distributors and the party and flyers and review copies, and in the package he enclosed two 'I Brake for Delmore Schwartz' bumper stickers. They look great, and Ed said they've sold about thirty of them in the Boston area; in small part, they advertise the book.
I got through my two grammar lessons quickly and painlessly today: dangling and misplaced modifiers are usually funny. After talking with Monica and with Marc, who came by the office to bring me some old jeans of his, I came home.
Yesterday I'd called Mom in an SOS because none of my 33-inch-waist jeans fit me anymore. It's so disgusting not to be able to wear clothes that fit perfectly
just a few months ago.
Unless my unhappiness caused me to eat a lot more than I thought I was doing, I don't understand my weight gain. Apart from my pants not fitting, I don't appear heavier than I was.
Perhaps the intensive Nautilus training has added inches everywhere, and I'm just getting larger all around. I had hoped to trim down, but the only way I can do that is by dieting.
Mike Maynard brought an appraiser here to photograph the condo; his divorce settlement is in the works. I told him I would be leaving when my lease expires August 1. (I said I was moving either to Miami or to Gainesville.)
I did go to Bodyworks today; though the headache plus the antibiotics made me weaker than usual, I managed to finish my workout without becoming faint. And I spoke to Mom for an hour; she was pleased with the PW review, which I'd given Marc
to take home.
After meeting his counselor, Marc discovered he has thirty credits to go to get his A.A. (or maybe it's A.S.) degree.
This past weekend Marc went to a concert with Laurie (she likes him more than just as a friend, he fears) and got terribly drunk on Sunday night with J.J. and his friends. Marc said he'd never had a hangover before, and he still felt bad today.
I spent the rest of the day in bed except I went out once to Publix for groceries.
Where the hell am I? Three years ago, this was just about the nadir of that terrible winter. This one is not as bad, but I've been hard-pressed to feel happy or even satisfied.
Nothing's gone right, really, since Christmas, when I saw Sean for the last time. I'm very lonely, but I feel that no together guy would find me attractive now.
I haven't called Sean because – well, partially because he always wants me to
"keep smiling" and I don't want him to hear me this depressed.
I think Sean looked up to me as someone who was capable. I could tell he never liked it when I confided my fears and insecurities to him; it was always the other way around, with me being the listener.
All day I've been flashing on the past. I just now had an image of a camera store around Times Square where I used to deliver packages when I was a messenger for the Village Voice. Maybe I'm feverish.
Physically, emotionally, financially – I'm a wreck. I can barely drag myself out of bed, but then again, I can barely sleep.
---
Friday, March 4, 1983
3 PM. Today is just about the best day of the last two weeks even though nothing spectacular has happened. It's just that, for a change, life is running smoothly.
To my surprise, I slept very well although I did have a dream about my creative writing class. With my fresh tan, I felt healthier. My sinus headache has mostly gone away.
This morning it was gorgeous out. I felt energetic and was "up" for my grammar classes as I went through all the parts of speech with them. As I walked around campus, I kept saying hello to students and faculty.
Senator Gordon sent me a snotty reply to my letter telling him that I wasn't going to observe the Gordon Rule in my classes, saying, "Academic freedom does not extend to the freedom not to teach writing in writing classes."
If he thinks that forcing students to write a certain number of words is what teaching writing is all about, he's ignorant as well as arrogant. He did not deal with the issues I raised in my letter at all.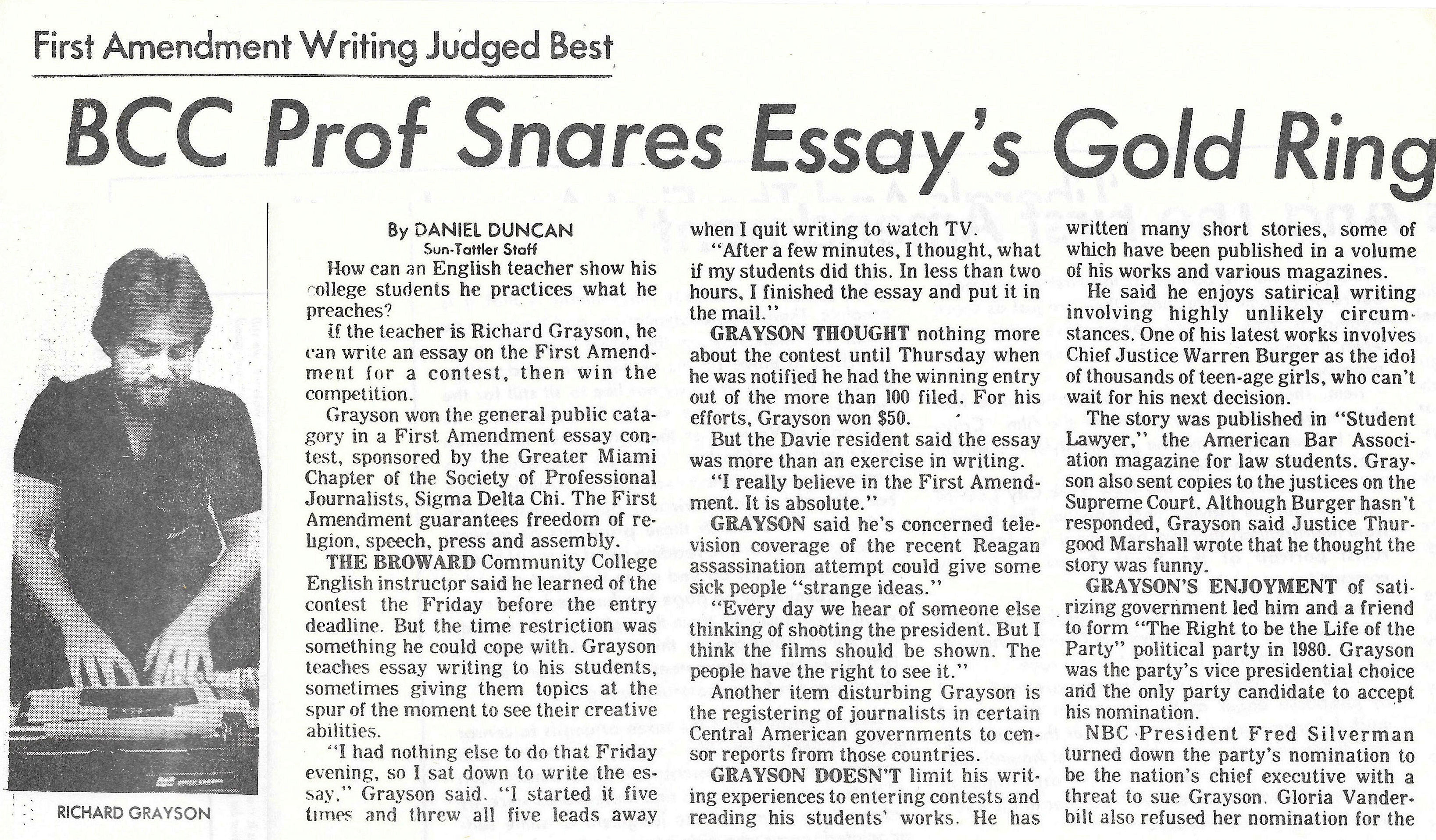 Restraining my anger and tempering my language, I replied to his letter. I told him that starting when I met him at that first amendment conference at FIU, when I won the Society of Professional Journalists essay contest, I had respected him – but now I think he's just as arrogant and uncaring as any old politician. That's exactly how I feel.
Sandra Thompson called from St. Pete, asking me for a recommendation for her Florida Arts Council grant; I was happy to oblige and thrilled to hear that she'd just won the Flannery O'Connor Prize, which means $500 and the publication of her collection of stories by the University of Georgia Press.
Sandy hasn't been able to get a teaching job, but she's been writing regularly for
the St. Petersburg Times and their now-defunct Floridian Sunday magazine.
I also got a call from Kevin. Snow World got a bad review in Library Journal, but it did get reviewed, and that probably is why he got an order of 60 copies from the Baltimore Public Library.
However, Kevin is very discouraged about his teaching "career." He's sure he's getting nowhere, and by now he even feels embarrassed to meet women because they laugh when he tells them how little earns as an adjunct.
I tried to give him the same "Get out of teaching" pep talk I give myself; I don't think either of us can last that much longer in academia. We'll meet again in May in New York at the Book Fair.
I felt a little strange talking to Kevin about the new book, as if I'd been disloyal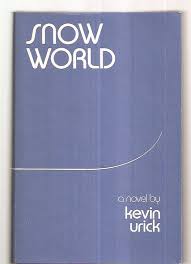 by publishing with Ed Hogan, whose "contacts" Kevin envies.
Oh, and late last night I got a call from a drunk who wanted to know who Delmore Schwartz was. One of those dissipated Fort Lauderdale yacht-club guys, he apparently read about my book in Henry Kinney's column in the society Shoreline section of the paper (which we non-WASPy readers in West Broward never get). Idiot!
Speaking of idiots, Tom sent me the idiotic comments the "reader" at the University of Arkansas Press had on his short story manuscript. The guy was condescending and teacherly in that snotty AWP style – just like the comments I got from the University of Illinois Press on my manuscript.
Well, those guys may be in control for the next twenty years or so, but tenure or not, they have to drop dead sometime – and most of us baby boomers will outlast 'em.
I'm full of piss and vinegar these days, and very quick to anger. It beats being depressed.
Today, after my classes, I had lunch with Lisa, Bob and Dave, all of whom are depressed (except that Dave masks his with alcohol and delusions).
Bob's friend Eric, a computer programmer in Manhattan who earns $60,000, is currently visiting him, and Bob is upset at Eric's insensitivity: he actually said, "I can't understand how anyone could take a job for less than $20,000," knowing full well that Bob – like the rest of us at BCC – earns much less than that.
I, too, now feel alienated from my high-income friends who don't realize how easy they have it. They've lost sympathy for the poor, who they now – à la Reagan – blame for their own poverty.
I guess that's one reason I never want to see Gary again, and it's why I no longer feel close to Alice. Some people who do okay but not great do still seem hold caring
values: Mikey, Josh, Stacy and Ronna are like that.
I suppose I would like to know what it's like to make a lot of money, and perhaps it would change me, too – but I hope not. From observing the lives of my parents and grandparents, I see that having a lot of money is transitory.
Alice may believe that if you work hard and are a good person, success is inevitable and that every year you climb higher and higher – but I know that life, like the stock market, has ups and downs. This week the Dow Jones may be at a record high, but who knows what conditions could suddenly change that?
As I left to work out, I spotted that redheaded guy out by the pool. We smiled at each other and said hi. I rushed through my workout – it was a good one – but by the time I got home, he was gone.
I know there'll never be another Sean, but I'm happy to settle for something else. Sean: I haven't tried to write him or call him in a while, nor has he written or phoned me. I think about him all the time, however.
Perhaps it's for the best that we're not in touch: it's easier to get over him this way. But I'll never forget those afternoons last May and June, our late-night phone conversations, our good times. Even though I know our relationship could never be permanent, I still love him a lot.
It's been so long since I've seen the people I care about. I haven't seen Grandma, Teresa, Alice, Ronna, Josh, Justin, Mikey, Brad or Stacy since last July. I've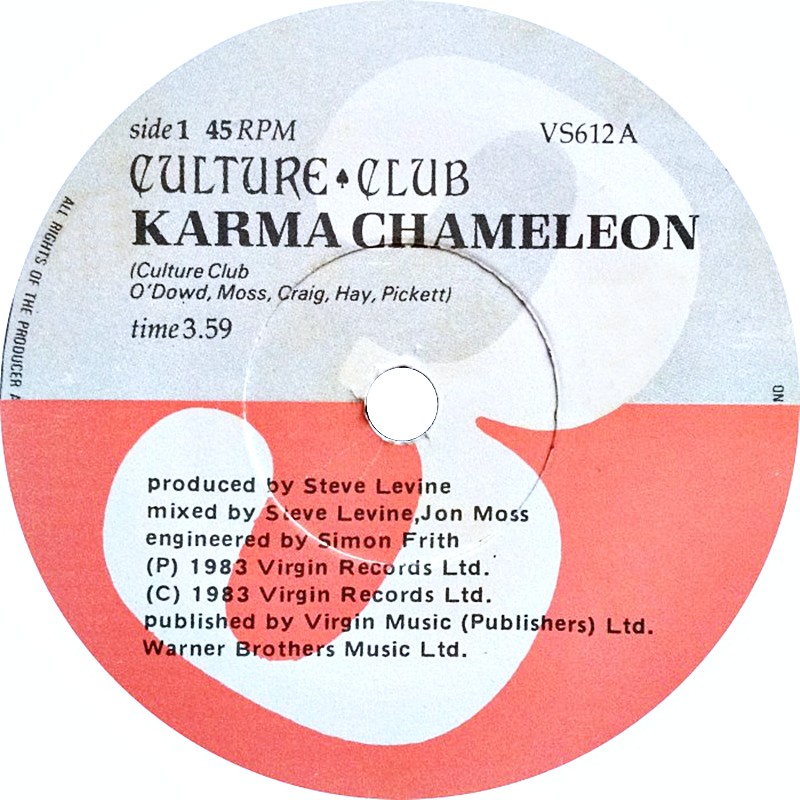 seen Sean only once in the last seven months.
I need a new infusion of karma.
Well, perhaps this weekend will be better than recent weekends – though nothing could be worse than the weekend of Grandpa's death. Life does go on, of course, and eventually – as it did today – cheerfulness can't help breaking out.
I'll never forget Grandpa Herb, of course – but then no one is asking me to. I'll get through the next couple of months: that's all I want to do for now.
---
Saturday, March 5, 1983
Midnight. At this time yesterday, while I was in the midst of feeling sorry for myself, the phone rang. It was Ed Hogan, telling me that the publication party is on for B. Dalton in the Village on Tuesday, March 22.

Ed had thought they were putting him off, but he got the word on Friday and will make definite arrangements on Monday. This means a trip to New York for me, and probably it will help to make this spring bearable if that's how the season will begin.
I don't want to get too excited yet, but I spent last night thinking and today making plans. I've got a flight on Delta, leaving a week from Friday after my morning classes and returning the following Thursday afternoon, coming back in time for my evening class.
That way I'll miss only two days of school. It will be good to get away from BCC, and I'll feel better afterwards; I'll no longer be just a drudge but the guest of honor at a party in New York. In a way it's the "hometown boy makes good"
syndrome – except the hometown I'm returning to is New York City.
Just yesterday I was complaining that I miss my friends, and now I'll have a chance to see them, and I can also spend time with Grandma Ethel. (When I called her today, she still carried on and said she wouldn't consider going to the party.)
Dad has the menswear show at the Coliseum that week, and if Sasson doesn't pay his fare, he'd prefer to drive up with Mom and me – but that would mean taking another three days off at BCC, and I don't want to do that.
I spoke to Teresa, who said that of course I'd stay with her, although she might have to go to Albany on the night of the party. I also left messages with the machines of Alice and Josh.
It's coming up so fast – in less than two weeks! I'm scared – scared of the trip and also scared of the success that this means. I really feel my little book isn't worth all this fuss. What if someone realizes the emperor has no clothes?
This fear of success, I now see, has made failure comfortable for me. Being in the limelight is risky; it's so much safer to complain in the corridors of BCC.
Well, that place is "full of sick motherfuckers," as Lisa said tonight. (She was supposed to have dinner with Monica and her sons. Blake, the FSU student, phoned and asked me to get in touch with Lisa, who had completely forgotten the engagement.)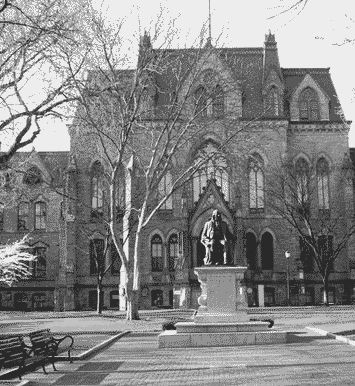 This week all the state universities are off, and I wondered if Sean will call. I tend to doubt it, but I will certainly be pleased if he does. I also wonder if I'll get to meet Blake, who sounded nice on the phone.
Wade wrote that he "won the Miss America pageant": he got a job at the University of Pennsylvania, "a real job," tenure-track, two courses a semester, no freshman comp, just literature.
God, that only makes me more angry at my own position. Lucky Wade – but I'm glad for the McAllisters, who should enjoy Philadelpha.
Last evening I went to the Chamber of Commerce reception for Victoria Wagner. She autographed a copy of her book, The History of Davie and Its Dilemma, and remembered who I was.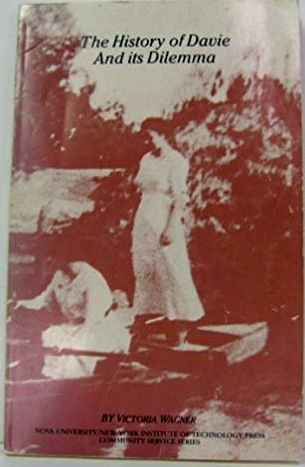 Although she can seem senile, Mrs. Wagner must be very sharp. She ran the Ethical Culture Schools until she retired in 1962 and left New York for then-rural Davie.
I saw no one else I knew at the Chamber, so I left for the Plantation public library, where I took out Alice's cousin Melvin Konner's The Tangled Wing: Biological Constraints on the Human Spirit, a brilliant book I'm enjoying.
Today I had the oil changed in the car, and the mechanic said the people who "fixed" the car "did such a shoddy job, they should be shot." Why is there so much incompetence?
---
Tuesday, March 8, 1983
4 PM. I'm exhausted, but I think I may have turned the corner on my long depression that started with – or maybe preceded – Grandpa Herb's death.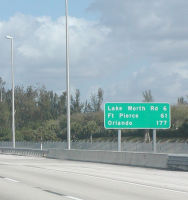 The trip to Fort Pierce was brief and fairly uneventful, yet it was a break in my routine. I always feel I've accomplished a lot after even a short trip – it's the old agoraphobic in me – especially when I'm treated like a famous author.
The Pontiac performed like a pro, and I got up to Fort Pierce in a couple of hours yesterday. It was hot and humid, but the Turnpike is a pleasant highway: very unthreatening.
I stopped first at the library to meet Tina Marchese, who introduced me around; she's a tiny gray-haired lady from New Jersey and Washington, D.C., very perky and funny.
After getting some directions, I sped off to the Holiday Inn on the North Beach, where the Library had reserved a room for me. For a couple of hours, I rested as a thunderstorm raged. Following a decent dinner in the hotel restaurant, I drove back across Indian River to the St. Lucie County Library.
My talk was in a very small room, and only about twenty people showed up, but they were appreciative and I was in good form: lecturing, reading, joking. Since the event was free, everyone got his money's worth, and people complimented me and told me I should be a performer.
Afterwards, Tina, Susan (the assistant library director), and their friend David, a short cute gay theater grad student at FSU, took me out for some fun food at Fanny's Saloon, within walking distance in Fort Pierce's small downtown.
There was good conversation and good potato skins, and I didn't get back to my hotel room until after 11 PM.
Naturally, I had trouble falling asleep, but I was content to lie there in my room overlooking the beach and just think. At 9 AM, I was scheduled for this interview at the public radio station, WCQS, at Indian River Community College, so I was up early and had breakfast at the Holiday Inn.
My interviewer, Teri Griffin, found me so funny that she kept having to stop the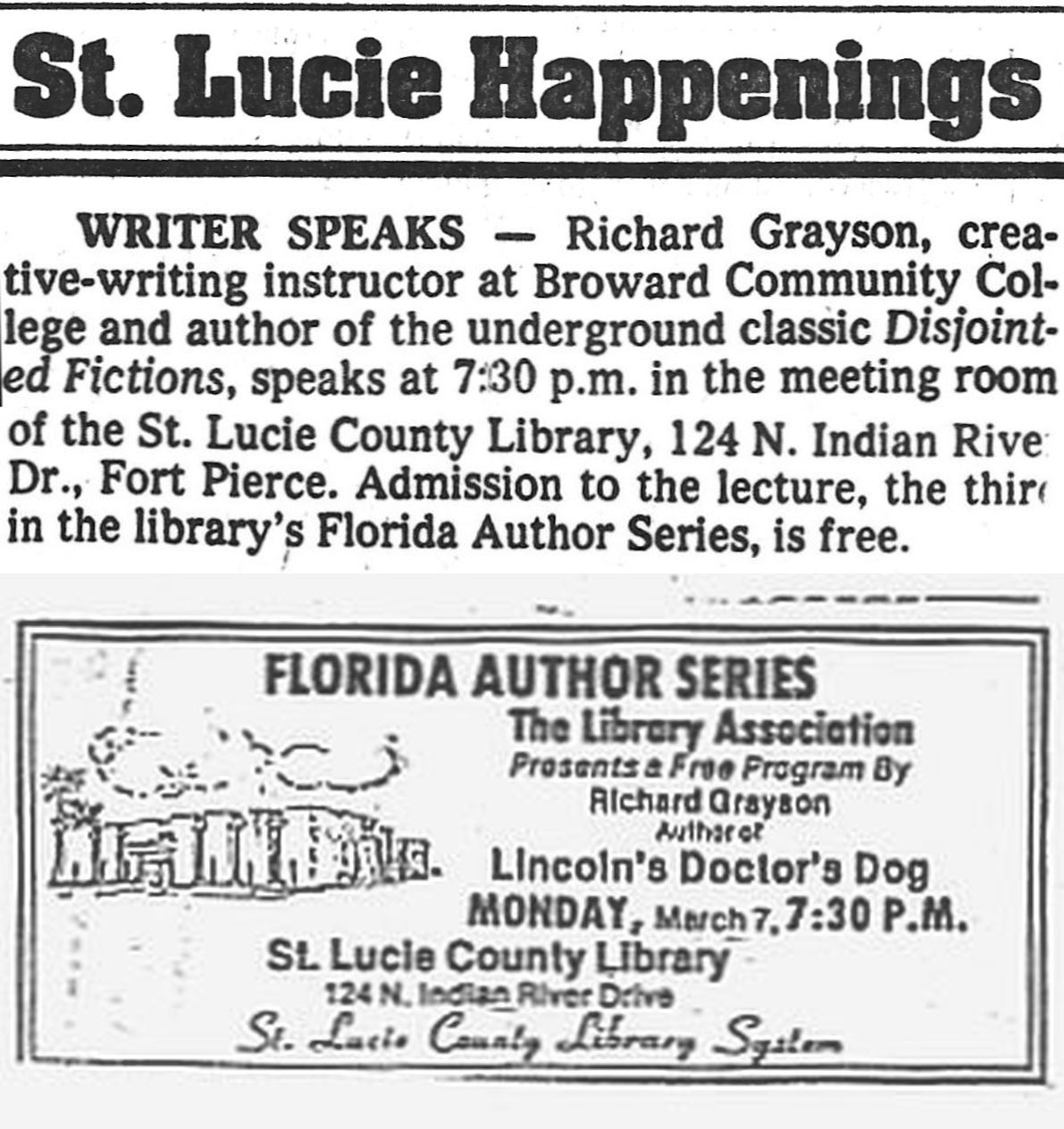 tape to compose herself. The interview will go on the local insert during NPR's Morning Edition tomorrow.
Back on the Turnpike again, I enjoyed the ride south, heading straight to BCC. Yesterday's classes weren't covered because Lisa was out sick and Dave just forgot, but what do I care? Now I definitely feel that I'm psychologically leaving BCC. The term has only another seven weeks to go.
In the department office, I xeroxed my publicity clips from the St. Lucie section of the Herald and from the Fort Pierce News-Press, as well as new piece that appeared in the D.C. literary magazine Alph Null. It's a wildly narcissistic mock book review of my pompous posthumous biography. Fun and ego-gratifying.
Another ego-stroke came an hour ago when Ross Murfin of the University of Miami assured me I've got one of the Ph.D. teaching assistantships for next year, though he can't let me know officially for a month yet.
Big deal: it's $5,700-$6,000 and much less than I deserve, but it's still something. If I have to, I can live on it; I'll get to live in Miami and have time to write.
Prof. Murfin is a typical academic: he congratulated me on my letter about Israel in the Herald, something that was so unimportant to me, I don't think I even bothered mentioning it in my diary.
Anyway, I'm trying to relax before tonight's class, but I'm going to have to let them out early. Before that, I'll go over to Mom's for dinner. She said that Dad left for Los Angeles last night and called her from the Beverly Hilton this
morning.
It's a chilly, dark, muggy day, and all I'd like to do is sleep. Ed is supposed to be calling me tonight about the book party. I have lots of unmarked student papers and dirty laundry and schoolwork.
This weekend I've got a P'an Ku meeting at Betty's house, which should be more relaxing than the ones at BCC. Monica is constantly annoying me by putting me into her life. Well, I'll feel better once I've caught up on my sleep.
---
Thursday, March 10, 1983
11 AM. It's morning, and I'm still in bed, but I feel like writing Random Notes on This and That. . .
Last night I again had trouble falling asleep. I kept thinking about Sean. To me, it's
almost a luxury to think about an emotional matter rather than a professional one. . .
Sean never really did open up to me. He never spoke about his father. He never – obviously – spoke about Doug. He never talked about his feelings at all. . .
I worry that he's using Doug as a father-figure cum protector. I'm sure Doug is a good person who loves Sean (and loves him more than I did – or could).
I see Sean and Doug in Tampa, with no one to fall back on but themselves. It could last, I suppose, but I strongly doubt it will. And where will that leave Sean? For his sake, I hope against hope that it does last. . .
The phone just rang. It was Robert Parham of Francis Marion College in South Carolina, asking for my résumé, biographical information, and a photo. The writers' conference is on for May, and I'll be getting $150 a day, maybe some travel expenses. So my career goes on, too. . .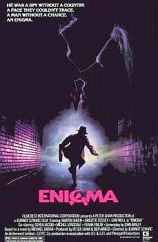 Getting back to Sean: he's an enigma to me still. He will be a character in my novel, but I'll make him an Irish kid in Rockaway. . .
When I was 18, I never wanted to be Brad's lover because I felt it meant giving up my own identity if I were with him. That's what happened to Danny with Brad, and it lead to Danny's betrayal – or what Brad perceived as his betrayal – when he turned 18 and went away to Dartmouth. . .
So I regret Sean not making the choice I did at 18 and being his own man. I don't want him to be a creature of Doug, just as I never wanted him to be my creature. Maybe I flatter myself in thinking he would have ever wanted to be that. . .
Well, everyone's got to live his own life and make his own mistakes, so stop being so sanctimonious and get out of bed.
---
Friday, March 11, 1983
9 PM. A cold front moved in late yesterday, and temperatures fell to a record-breaking 45° last night; a repeat performance is expected tonight.
Yesterday turned out okay. In my post office box there was a letter from the
University of Florida informing that not only have I been accepted into their doctoral program in English, I was one of three students nominated by the department for a $7,000 university fellowship.
If I don't get it, I've been given a teaching assistantship. So now I've made both universities, Miami and Florida, and have to wait on hearing about fellowships.
Miami's fellowship would be more than $1,000 less, but other factors come into play, like the cost of long distance phone calls, the relative cost of living in Gainesville versus Miami, the difference between living in the big city and a sleepy college town.
Either way, I don't think I can lose. This is the worst I can expect for the fall: to be a graduate student again. And while I've had lots and lots of resentment against academia, I still have to take advantage of any money I can get.
In the meantime, I'll be scouting around for jobs in the "real" world, and I'll make my Ph.D. program, if I do go to school, as relevant to getting future employment as I can. If I don't get a fellowship at either school, I have to weigh the merits of Miami and Gainesville.
The faculty meeting yesterday was nothing with nothing, just a big joke that only proved that the 90% of teachers who stayed away from it were smarter than the rest of us.
Intellectually, I was interested in the reorganization of Broward Community College, but now I feel I'm on my way out and have to give myself the psychological space away from BCC. Disengaging, I guess.
Still, I had a fine creative writing class last night, though I made the mistake of assuming that one student's idiotic story was a clever nonsense flight of fancy when he had meant it to be serious. For example, he had these jerky guys yell, "Let's order pizza pies!"
and I thought the use of "pies" was meant to indicate that the guys were morons, but the guy who wrote it was treating them seriously.
This morning I gave out midterms. I've already graded one set from one class and have also done my Tuesday night class's papers. So the weekend won't be that difficult.
I skipped the gym today and I feel guilty about it, but I just couldn't manage to make it in this chilly weather. In a week, I'll be in New York, but I'll expect to be cold there, just one day after the St. Patrick's Day parade and a few days shy of the start of spring.
Lisa and I have been trying to fend off every invitation from Monica. Monica annoyed Lisa by bringing Blake and his two weird friends to Lisa's poetry class twice this week. I told Monica that I'd come to Beau's baptism, if only because
I'm curious to see one.
I got a letter from Scott, who said he'd overheard a conversation about me in Dionysus, that Greek restaurant near City Hall.
It seems that Jed Dash from the MFA program and some woman were discussing the titles of my books in regard to the New York Times Book Review piece; Scott stopped to ask them if that was the same Richard Grayson that he knew from Brooklyn College and of course they said yes.
Anyway, he asked me what I'd been up to and he said that "Marriage is . . . well, I'd have to tell you in person," and he invited me to stay with him if I ever got up to New York. He also said he tried to find my books but couldn't.
Unfortunately, Scott will be in France during my visit next week. He sounded very friendly, so naturally I wrote him back a friendly note.
I had lunch with Bob at Houlihan's. Like Lisa, he has gotten over not being interviewed for a permanent position and basically doesn't care anymore. But both Bob and Lisa are uncertain about what they'll be doing next year.
I'm glad I made such a deliberate attempt to find things to fall back on for next year, but that thoroughness is typical of the way I get things done.
My car currently starts up only after a score of false starts; I've got to take it in to the mechanic.
---
Saturday, March 12, 1983
7 PM on a chilly Saturday night. Last night the temperature was down to 42°, and the same is expected tonight. That's extraordinarily cold for this time of year, but at least I'm saving money on air conditioning and getting accustomed to what I'll be facing in New York in six days.
At 10 AM today, I went to Bodyworks and had an intense, nausea-inducing
negative workout. So far I'm not feeling its effects on my body. Odd how fond I've become of that charley horse, sore-muscles feeling.
After doing all my errands the rest of the morning, I went back to bed at noon. I called Grandma Ethel, who was lying down; she told me to call Marty to see if I could borrow his car while I was in the city.
When I phoned Oceanside, I heard a familiar voice, but I couldn't quite place it. It was Jeff, who's almost 15, and of course his voice has changed. Arlyne said Jeff now sounds so much like me that Grandma confuses us on the phone. (Poor kid, to have a voice like mine.)
I'm getting old. Marking the midterms last night, I came across a line by this tall, dark, silent kid: "My father is 38 years old." My God, I thought, that's only six years older than I am."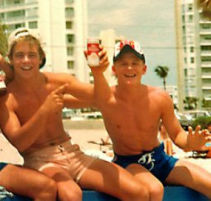 After going to the Fort Lauderdale library this afternoon, I drove out to the beach and looked at all the sunburned, muscular college kids on spring break. It startles me that I'm a dozen years older than they are. No wonder my body isn't like theirs. (Great revelation, huh?)
In a couple of months I'll be 32 – twice sweet 16, which I was in 1967, the year inflation-adjusted "real dollars" are calculated from.
If I go back to grad school next year, and especially if I go to Gainesville, will it be hard for me to fit in? On Monday, a lady in the registrar's office told me I looked too young to be a college teacher, but I taught my first class eight years ago this week.
Remember 1975? Long Island University? Your car getting stolen? The MFA classes? The Ford Administration recession? I'm just rambling . . .
Arlyne said that Marty might pick me up at Kennedy next Friday night and that I could have their car (Grandpa Herb's old car).
She also told me that Grandma is "a pain in the neck because she's always complaining how hard it is." There are times when I think my aunt and uncle have gotten rid of every ounce of sympathy in their effort to become "well-adjusted."
God damn it, how should Grandma feel when it's not yet three weeks since her husband of 53 years died? Of course she's in a deep depression; it would be abnormal if she weren't. She's got to have time to adjust, and the pain must be nearly unbearable at times.
If I were Grandma, I would be spending a lot of time in bed, too. I think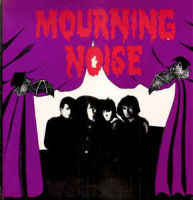 Grandma sounds like she's doing okay, but I'll see for myself next week. Arlyne made fun of Grandma's wish to observe the 30-day mourning period, but it sounds reasonable to me.
Arlyne mentioned that Wendy is getting lots of interviews (her résumé is so good that Patrick is using it in his technical writing class) but doesn't get called back – which Arlyne attributes to Wendy's appearance. I think she looks perfectly fine.
Although she would prefer to work for a couple of years, Wendy has been accepted at Chicago's MBA program. If she does get a job this year, her salary would obviously be at least $6,000 more than my present salary, so I find it hard to feel sorry for Wendy.
(See, I can be unsympathetic, too – but not totally, because I'm furious that anyone would discriminate against my cousin because of her height.)
Selma called. She's been in a lot of pain lately and has been having side effects from her medication. I told her I'd try to see her before my trip.
At 8 AM today, Dad got back from L.A.; Mom and Marc picked him up at Miami Airport and they went to the flea market while Dad, after a sleepless night, ran 7½ miles.
He told me Beverly Hills is beautiful and that he had dinner with Robin on Rodeo Drive one night. Dad said that Bob Lee gave a big party at a fancy
restaurant on the Sunset Strip but that the menswear show was "dead" and he wrote very few orders.
I've got a dozen papers to grade, and of course tomorrow is our P'an Ku meeting day. I'm more than ready for bed.