Thursday, July 22, 1982
2 PM. Today has been a magical day. Last evening I spoke with Kathy George, who'd just arrived. She spent the spring at Ossabaw, which sounds nice but much too isolated for me.
At dinner I was upset by Bill Rice's homophobic remarks; I just wish I could be brave enough to stand up to him openly rather than just arguing intellectually.
After dinner, Maggie took us all outside to take a group photo.
I got to bed fairly early and slept soundly. The other thing that did disturb me – I guess I blocked it out – was that Dad seemed cold and distant when I called to wish him a happy birthday.
The words were all fine but I could tell from his tone that something was wrong. I don't know if it's someting going on at home or if he's upset with me, perhaps because he's figured out I'm having a homosexual relationship.
But my dreams were rich and nourishing, and my mailbox was overflowing with goodies. First, there was another letter from Sean, sweet kid. He said he hasn't been exercising and he's waiting to get the new Donna Summer album. He drew lots of little hearts around his name.
The next letter was from Grandpa Herb, a little note mentioning the weather. I felt bad I hadn't written, so I phoned Grandma Ethel; it was so good to hear her voice. In a funny way, I came to enjoy staying with my grandparents and I miss them a little.
Paul Fericano wrote to thank me for my letter about Commercial Break. The response has been 100% positive except for Kirkus, which said they won't review it. Bill Zavatsky really liked it and told Paul that Harvey Shapiro (of the New York Times Book Review) thought Sinatra, Sinatra was very funny.
Paul says he's busy, the baby's kicking, he and Kathy are moving, and he gives me encouragement on my own writing projects.
Crad writes that he feels badly that I won't be in New York in August to give him encouragement, but he still plans to sell his books in the street nonetheless.
In Toronto, his July sales are going better than June's, but it's still slow – although Human Secrets: Book Two has turned a profit.
For extra income, Crad would like to get back his old job with a revived Rustler or some grant from Canada Council, but neither possibility looks good at this time.
Kevin wrote he had good news and not-so-good news. Lincoln's Doctor's Dog has outsold every hardcover he's published at this point, but it still hasn't sold more than 100 copies.
Mom mailed me a big package. First, there was my bank statement; I've got to balance my checkbook later today.
Then there was a letter from Dr. John Soldo of Eastern New Mexico State University, who said that a year ago, when they were forced to abandon the search for a creative writing teacher, I was a semi-finalist and about to be interviewed. Am I still interested in the job? Probably not, but I'll say yes and see what happens.
George Firestone sent me a "Dear Richard" letter thanking me for my contribution to his campaign for re-election as Florida's Secretary of State.
The Associated Writing Programs Job List has a couple of jobs I'll apply for and won't get – like a Briggs-Copeland lectureship at Harvard.
But the best of all the mail I got today were the page proofs for Eating at Arby's. They look swell. I'll be glad to pay the additional $135 for a 32-page book (rather than the 24 pages originally planned).
When I showed the book to Susan Mernit, she thought it looked great. Everything is perfect except for a few minor errors I'll correct.
I was flying high as Susan and I went to lunch at Des Amandes with Maggie. It was a delightful getaway. Even if tonight's reading is a disaster, today will have been a red-letter day for me.
*
11 PM. I'm so exhilarated; it will be hard to sleep.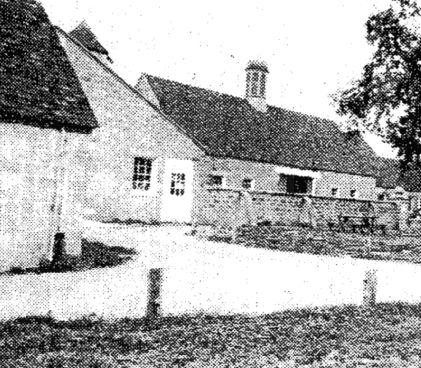 When I finished exercising this afternoon, I heard Susan Ludvigson and Cathy arriving. Sweaty and contact lens-less, I walked out and kissed them both; then I gave them an "orientation" – the lowdown on what's been happening at VCCA.
Cathy is so wonderful; I feel we've hardly been apart. She's acting hurt because I didn't tell her I'd be at VCCA, though I'm sure I did. We sat together at dinner and I just said good night to her a few minutes ago.
It's funny: I can tell Bill likes her and that he's seen me hugging and kissing her. He must be wondering how a "fairy" can make it with all the good-looking women. I'm ashamed to admit I'm amused by that.
Dinner was fun, as I sat with the crowd from last summer: Susan Mernit, Susan Ludvigson, Kathy and Cathy – as well as Carole.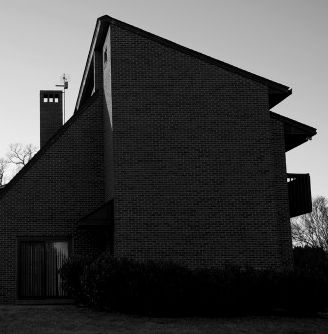 Our reading also went very well. Susan Mernit did her autobiographical piece, "Losing It," which went over well – deservedly so. I like it better than her blues novel; it's real and it's up-to-date.
Carole read a few poems, and then I did my thing. I got a lot of laughs with the South Florida stories. It's the first time since October that I've tried them out in front of a group, and I think I've got something good here.
Many people came up to me afterwards and said how funny I was and asked to borrow my books. It was good to be in front of an audience again; nothing is more satisfying.
Cathy and I sat on the floor and talked and we went on for over an hour, chatting with each other and the Susans and Barbara.
God, I'm so lucky. Law of compensation: Friday will be hellish.
---
Friday, July 23, 1982
11 AM. Superstitious, aren't I? Neurotic would be the better term.
Actually, I slept fairly well, had a pleasant breakfast, and then relaxed in my room. More and more, I see that I'm enjoying performing more than writing. Perhaps my Labor Day spiel/shtick at Wynmoor Village will lead to other engagements on the condo circuit this fall.
I love being on stage; I always feel comfortable there. Several people mentioned my similarity to Woody Allen. I can sense it, too. This coming year I'm going to try to break out of teaching and into show business.
---
Monday, July 26, 1982
2 PM. I suppose I'm feeling better.
I think I'll probably skip a visit to Charlottesville – Ellen and Wade are too busy to see me before Sunday – and go straight to Washington on Friday.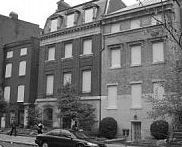 Bob Mejer went there this weekend and stayed at the Gralyn Hotel, where I stayed when I went to Washington with Ronna eight years ago; Bob said they charged him only $25 a night.
I could stay there Friday night and call Kevin on Saturday to see if I can stay with him for the next couple of days.
Last night Jonathan called to say that Angela had a stroke last Wednesday. Apparently, it was touch and go for a while, but now she's recovering. Jonathan wanted to know the names of the BCC teachers who know Angela.
Mom got on the phone and started asking me questions about what I'm doing here and if I'm "as happy now as last summer." I fended off her questions.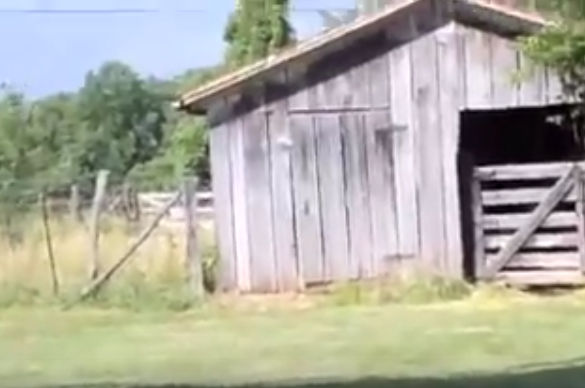 It's come to the point where I feel I have little to say to my parents.
I don't want to confide in them, either about my career plans or my personal life. My relationship with Sean is no business of theirs. I'm not financially dependent on them anymore, and I intend to stop bringing my laundry to their house and using their gasoline credit cards.
Do I miss my parents and brothers? Not really. Maybe this sounds terrible, but I'd like to keep our relationship very cordial but distant. Is this an overreaction to being so dependent upon them for so long – or to lingering feelings of dependency? Probably.
I watched a movie on TV last night and then went to bed. Although I slept soundly, I also dozed off after breakfast, sleeping from 8 AM until nearly 11:30 AM.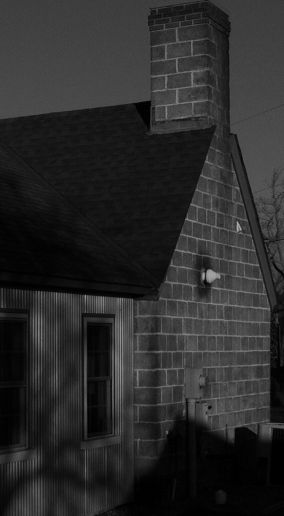 I went to my studio for a little while but didn't accomplish anything more than eating lunch.
Sean wrote me a nice little note. He hasn't gone to Gainesville yet because his mother has been ill. I wonder what the matter with her is. Sometimes I suspect that Sean's mother drinks a lot – but maybe the woman is just naturally cheerful whenever I speak to her.
Sean says he's trying to get into punk rock because he wants to be fashionable. Sometimes he's just like a little boy.
Which reminds me: in one of the dozen dreams I had last night and this morning, I was holding two very young boys. One was Corey, the Humphreys' adorable 20-month-old, but the younger child was a boy named Richard. Me?
That's the second dream I've had of seeing myself through my own eyes.
If I do regret not staying in Florida this summer, I'm certain that there have been advantages to being in New York and Virginia. As always, the law of compensation holds.
I've got three more full days here at VCCA, and I'm going to try to make the best of them.
I've been so sleepy. Maybe I can use up all my sleep-time so I'll be raring to go by the time I get to Florida.
When I get back home, I want to get a post office box so I don't have to pick up my mail at my parents'. I need to see the oral surgeon and the optometrist.
I also need to make sure I'll have enough income this year; I'll send out résumés to Florida Atlantic University, Florida International University, Palm Beach Junior College, Miami-Dade Community College, the University of Miami and Nova University so I can get an extra class at another school.
Of course, I'll have to move my stuff from the warehouse back to my apartment. I want to join a health club that has Nautilus equipment after seeing what it did for Josh in New York.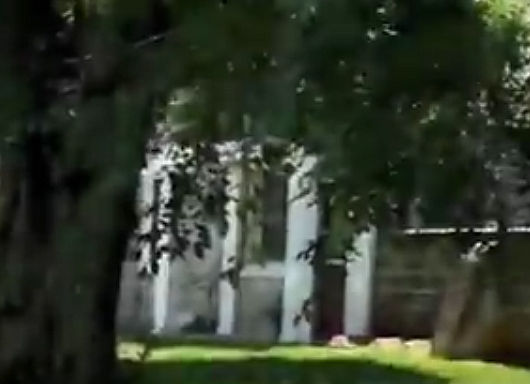 There are a zillion things that have to be done, so I'm certain I won't be bored when I get home. I've been bored here. I need to live in the world; I don't like not being a part of everyday life. VCCA is a haven, but it's also unnatural.
Bill Smart's gorgeous son has bumped into me half a dozen times here, but he never even says hello.
---
Wednesday, July 28, 1982
1 PM. I feel better today even though I didn't sleep as much as I would have liked.
My plans are all set now after conversations with Wade and Kevin yesterday. On Friday morning I'm taking the bus to Charlottesville; I'll spend the day and night at the McAllisters'.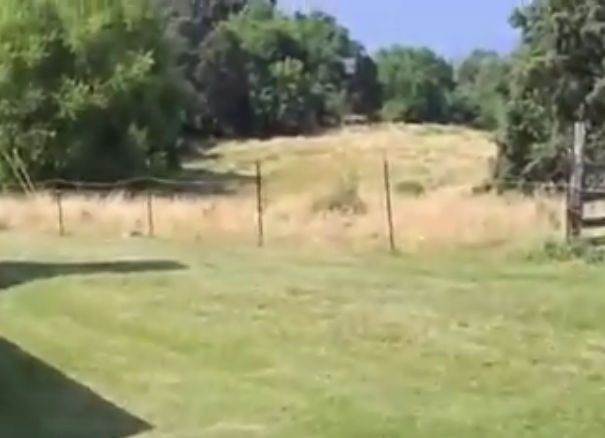 On Saturday I'll bus into D.C. and go over to Kevin's. This way I can avoid the expense of hotels and just spend money on food and transportation.
So tomorrow will be my last full day here. I have become very attached to the other people here; even if I am not overly fond of someone or someplace, I always end up viewing the person or place in a good light. Familiarity does that.
I'm also glad that I'll get a chance to spend time with my friends. My only worry is the usual neurotic one about becoming ill or somehow losing my possessions.
Yesterday Cathy called me to the phone; it was Darlyn Brewer from Coda. She wanted to know what biographical notes she should put for me in the next issue, which was being laid out. I only wish I knew the title of the Zephyr Press book. Oh, well.
Today, oddly enough, I got a letter from Paul Fericano. Coda had called him to say that they'd discovered the Howitzer Prize was a hoax and that they will throw away anything – changes of address, ads, inquiries – he sends them.
In other words, they're blacklisting him. I can imagine how embarrassed those humorless people must be, and how angry their embarrassment must make them. I almost feel ashamed of being associated with them, of wanting the stamp of respectability from them.
Surprisingly, I've been working on a story – based on all the trashy gossip magazines I've been bringing back to VCCA – about a guy, David Berserkowitz, in love with a TV star; to win her, he feels he must kill somebody. It's rough, but I've got a couple of solid pages.
Dinner last night was fun and I enjoyed the evening afterwards: Charles Burwell and Diane Banks showed slides of their work (Charles' grid-like grey canvases evolved into Klee-like yellow paintings; Diane works with tiny whimsical collages), and Cathy read from her work.
She's a good performer and did some accessible poems about the South and the legends her grandparents taught her. (An example: To win a man, put a drop of your menstrual blood in his whiskey.)
It's now obvious to everyone that Cathy and Matt are having an affair, and she seems worried that this bothers me. "Are you mad at me?" she kept asking (I kept saying no), and when Barbara said that Matt is a very special person, Cathy felt compelled to add that I was, too.
Really, I find that more annoying than anything: to think that I could be upset by her seeing Matt. Cathy tends to be possessive and insecure, and I'm relieved not to be burdened with her the way I was on Friday night.
Susan Ludvigson left to teach at that summer program at Emory that Peter Meinke is running; she said she'll try to have me at the Winthrop College Writers' Conference in November.
Anne Freeman told me that Ann Beattie is a nice person who is unhappy with her fame. When she told an editor at Atlantic that she didn't have any stories for
him at the moment, he replied that he needed "an Ann Beattie" and wrote out a $3,000 check. She refused it in horror.
For her, writing novels is unnatural torture, "but the system makes her do it."
I gave my books to the VCCA fellows' library.
*
Almost midnight. But since I'm too keyed up to sleep, I thought I'd write.
This afternoon I did my laundry and went over to the office and into town. Bill Smart said he didn't associate me with my book titles, which he's heard of, and Janie James said that I'm a funny writer.
I was invited to join Susan Mernit, Carole, Diane and Anne Freeman for dinner at the Rutledge Inn, and while I was dressing, there was a thunderstorm which caused the electricity to go off.
While we waited for the rain to stop, we had crackers and wine in Anne's room as the others ate dinner here. Finally the storm passed, and we drove over to Richmond Highway.
The Inn was one of those rustic little places with superb food. Each of the others shared Chateaubriand while I had a fine veal marsala. The salad was terrific; only the desserts were disappointing.
The company of women, particularly artistic women, is the best company to be in. I wish men could be as open and supportive with each other. We also talked about others at the colony. Most everyone dislikes Bill for his homophobic,
racist, pompous remarks – yet Sterling liked Bill.
I think some writers believe that the publishing world is a conspiracy of gay Jews from New York – not that fitting into all three categories has made me a power in the literary establishment.
Last night Cathy began her reading by saying she'd come here last summer glad to know that she'd be in the company of fellow Southerners, only to find "Northern Jews" who found her accent and manner odd.
Miriam jokingly – or perhaps challengingly – said something about "listening to my Northern Jewish accent," and Cathy cut her off: "I'm sick of Northern Jews."
It was an embarrassing moment for everyone, I discovered when we spoke at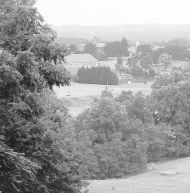 dinner. The women said that Cathy – and also Susan Ludvigson – act very coquettish and try to "get their man" (Cathy, Matt; Susan, David Huddle).
I asked Susan Mernit if it seemed to her that Cathy was a different person from the girl who was here last year, and Susan told me Cathy's been very unhappy, that her husband has been resentful and angry since she came here and that they may be on the verge of breaking up. And there are other things that Susan didn't want to get into.
Diane was her usually funny self, and I'll miss her greatly. I also admire Anne and Carole: some women seem to get it together after they hit forty.
Back at VCCA at 9 PM, we found the lights and power still off. Candles were illuminating the living room as Matt played the piano and Bill and Cathy sang.
As I sat down on a couch with Lou, Diane, and Joann, it reminded me of a scene in a movie, for some reason.
When Kathy George and I, with the aid of a flashlight, went to call Bill Smart to ask for more candles, the power suddenly came back on and Matt played the Hallelujah Chorus.
---
Thursday, July 29, 1982
9 PM. My last night at VCCA, and surprisingly, I feel sad about leaving.
I just walked back alone from Diane's open studio. The horse and all the cows were out, the air was cool, and the mountains and trees are the last of rural Virginia I'm going to see for a long while. Part of me would like to stay here and hide out from the world in safety and security.
At an art colony, as in the military, one's day is fairly routinized; although we have the freedom to do what we want, we know that breakfast will be at 7:30 AM, that our lunch pails will be at our studios by noon, and that dinner will be served at 6 PM. The only unexpected happenings are in one's work.
After breakfast I went back to bed for a couple of hours but didn't really sleep.
It was the coolest and least humid day of my stay: a gorgeous morning. I went to my studio and wrote a long letter to Sean.
Last night I read a portion of Janet Flanner's Paris Was Yesterday, and I quoted a passage in the letter. Flanner had always respected Picasso's privacy when he was the leading artist in Paris and never dreamed of interrupting him anywhere.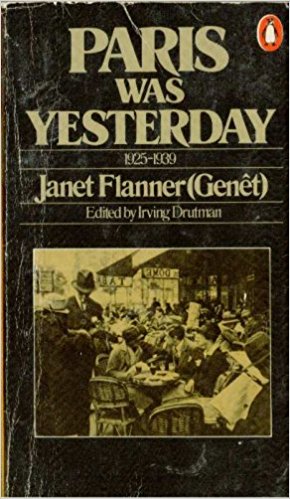 One day, years later, Picasso met her at his insistence – and said that he never understood why Flanner had ignored him. For his part, he watched her and always wondered what she was thinking.
"Do you still love life the way you used to?" Picasso asked her. "Do you still love the human race the way you did? Are you still in love with people? Are you still in love with love?"
"Yes," Flanner replied, whereupon Picasso threw his arms around her and said, "Me too!"
I tried to figure out my finances for this coming year. It's going to be tight, and I probably should teach an extra course this fall. If only I had an extra $1,000, I could live with so much more security!
I'm going to try to cut down on expenses such as eating out, long distance phone
calls, and using the air conditioner all the time.
One expense I do want to invest in is joining a health club. I've got the feeling that this is the last year I can prevent my body from deteriorating completely.
I've got to lose weight and trim down before I become obese. I suppose my health isn't totally ruined since I've never drunk liquor or even coffee, I've never smoked tobacco or much grass, and I haven't gotten into heavy drug abuse.
Still, after 30, the body begins to run downhill.
And my mind? I've got to keep mentally active and not let myself fall into the routine drudgery of teaching comp, marking papers and numbing myself in front of TV.
I had lunch outside with Bob, Carole, Anne, Susan, Linda, and Diane. In the late afternoon, I went to see the artists' open studios; I wish I just could have one work each by Charles, Bob, and Lou. They seem to know what they're doing.
Dinner was fine, as Joanne and I traded soap opera gossip and afterwards watched the news.
Linda read from her novel, a sloppily-written but very commercial story of sexual slapstick among the black bourgeoisie of Sag Harbor. Linda's style isn't my cup of tea, but the book will probably sell as a paperback original; I can see the thing as a smirky cable-TV soap opera/soft porn/comedy.
Then we all (the 17 of us) went to Diane's studio for peanuts, wine, and her fishy sculptures, paintings and assemblages. After a while, I felt I wanted to be alone, so I walked away quietly.
Hey – this weekend I begin my 14th year of diary-keeping.
---
Friday, July 30, 1982
3 PM in Charlottesville.
This morning I saw Sybil at breakfast; she was tired from her long train ride and said she was disappointed that I was leaving just as she had arrived.
Susan took us both aside and told us what Cathy told her: that her marriage is falling apart, that she can't divorce her husband because of her family in that fucking small town; that she's resigned to her situation and the way she's dealing with it is to become an alcoholic and to have affairs. That explains a lot.
I said goodbye to everyone, packed my bags, and got a lift to the bus stop. It was raining steadily, but the ride to Charlottesville was pleasant.
Ellen and the baby picked me up at the bus station, but Gabriel wouldn't look at
me nor would he allow me to look at him. Ellen explained that he's into privacy and is scared of strangers these days.
By lunchtime, though, I got him to sit down at the same table as me, and soon he was looking at me, and by the time he awakened from his nap two hours later, we were playing together like best friends.
Ellen and I chatted in the interim about Avis, about Charlottesville, about her parents and Florida and New York.
She also told me all the UVA English Department gossip and said she's pretty sure that Wade's job prospects are good. They're going to the MLA in Los Angeles at Christmas, and Wade expects to get a decent job teaching lit on the
basis of his dissertation.
(When I mentioned Wade's Ph.D. studies to the people at VCCA, somebody remarked that they thought that universities had outlawed any more dissertations about Henry James.)