Tuesday, May 11, 1982
7 PM. If happiness means anything, I'm happy tonight. I spent an idyllic afternoon in bed with Sean. I'm relieved to have finally finished the Coda article. And I got a rave review in Best Sellers.
School is also going well. Somehow I feel this will all explode in my face soon.
If I had any doubts about Sean's feelings for me, today dissipated them. He's more affectionate towards me than anyone I've ever known, and that, in turn, has made me more affectionate than ever.
Our lovemaking is passionate, tender, and playful. "Oh yeah?" Sean keeps asking when I give him any kind of look. He likes to scrunch up my beard.
We haven't gotten very sophisticated in our sex – our orgasms tend to come from mutual masturbation – but we're always hugging and kissing one another. We were in bed for four hours today, and it was hard (really) when Sean left.
I saw him before class last night. I had just gotten the mail at my parents' and found the rave review. Odd how Sean has been the first person I've shared all my reviews with – Kirkus, Publishers Weekly, and the Orlando Sentinel Star before this one – starting long before we were lovers.
Lovers. An odd word. Stacy writes that she's happy for me but she worries
because Florida is so homophobic.
Last night I tried to be just as friendly to everyone else in the class. There are a number of out-of-town students home for the summer, working adults, and high school seniors, as well as two former students I really like, Ken and Lottye.
We had a pretty good opening class as I lectured on the elements of fiction. I had them all call me Richard and I gave the class my home phone number, so I didn't feel I was giving Sean special preference. He seemed more comfortable than he had been on Friday.
In my office after class, we talked a little while; he kept rubbing my back and holding my hand. When we parted at the parking lot, I said, "I'd like to kiss you, but I can't."
"I'll imagine it," he said. On University Drive and State Road 84, he honked at me as he turned off to visit one of his friends.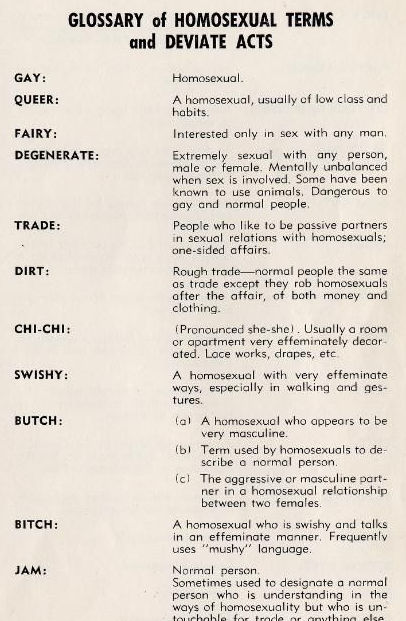 This morning he knocked on my door just as I was finishing the Coda article; I was so glad to have finally gotten down to work on it that I made him wait until I finished the last paragraph. Then we went to bed.
I have looked in the mirror to see if I appear or act any different, but I'm positive it doesn't show. "It"?
Well, one thing Sean has done is made me more secure in my gay identity. Still, I can't say that sex or intimacy with Sean is better than what I remember lovemaking with Ronna or other women was like.
I'm certain my flabby body isn't Sean's ideal, and his body isn't mine – his arms are so skinny – but I love him and that's what's important (just as it was important with the women I loved, whose bodies were – obviously – not my ideal, either).
I've spoken with Brad about Sean, and I've written Stacy and Miriam and Ronna, but I haven't said a word yet to Teresa or Alice or Josh. I don't know if I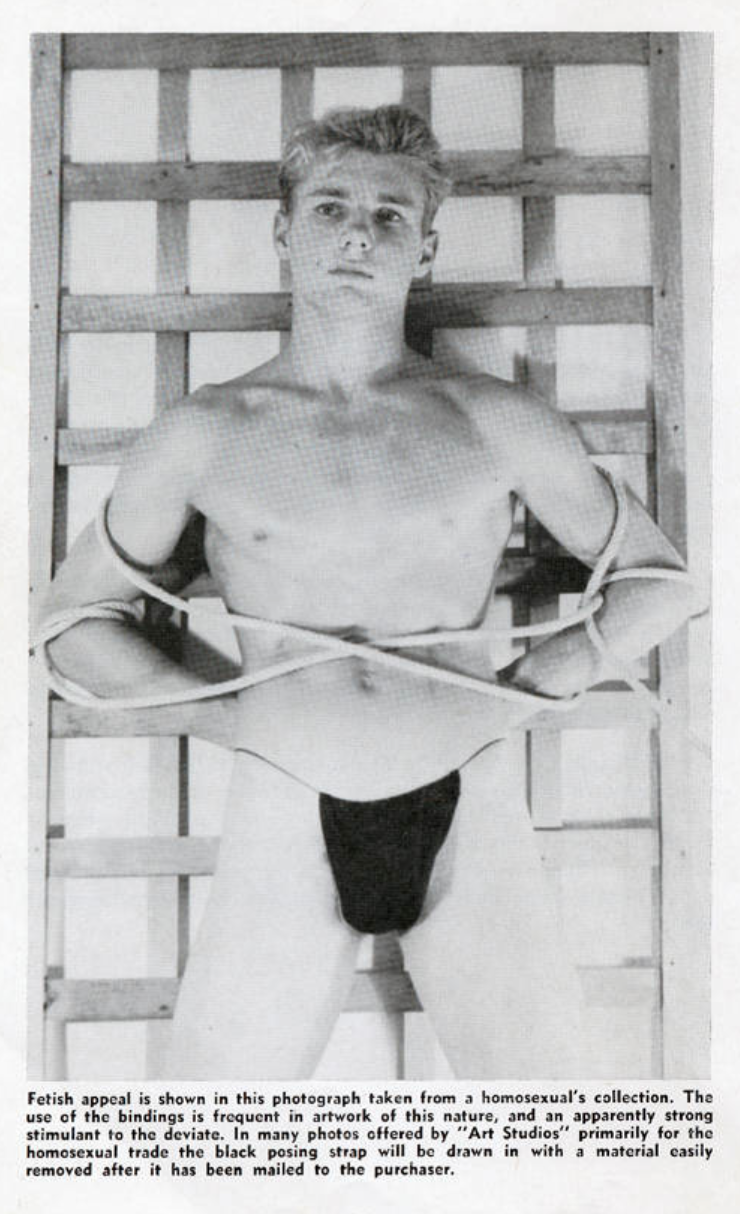 should or if I will.
They are close friends, and I don't want to keep secrets from them, but I'm concerned about their reaction to Sean's being a 17-year-old boy.
There seems no reason to tell my family; they don't want to know about it. I'm relieved my parents aren't angry with me over Sunday at the Jockey Club, so I'll leave it at that.
My morning 101 class is going okay. Yesterday was library orientation and today I began facts and inferences. Since I've had no papers to grade, it's been relatively easy so far.
I leave BCC right after class, taking my chances about getting into trouble for not holding office hours. But who could possibly see me during office hours in the summer? Before class ends, I ask anyone if they want to see me, and if they do, only then I will stay longer.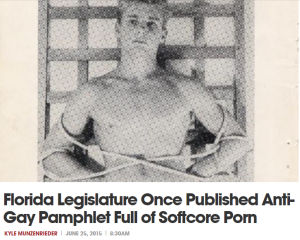 For some reason, night classes – like the ones I've had at LIU and Touro and Brooklyn – have always made me nervous. It's the daylong anticipation. If I had a second morning class, my life for these six weeks would be much easier.
I slept only four hours last night, but I didn't feel tired all day. Before class yesterday, I found that Best Sellers review, the second rave in a row. It's probably the best review I've ever gotten from a stranger:
These twenty-two fictions display a versatility which commands attention. And they are very much in the American grain – that vein of autobiography which has been a constant from the beginning of our literary history down to the confessional mode of the recent mode of the recent past. The title tale, which is certainly captivating, pretends to be the biography of Lincoln's doctor's puppy who grows up to be elected to a state governorship and achieves fame as a
lecturer. Grayson can parody human excess and human frailty, parent-child relationships, and recreate a 1960s scene with poignancy. There is even a dazzling memoir of George Washington's step-granddaughter. And in "Diarrhea of a Writer," Grayson exposes that pride and pain which are the nutrients of a writer's growth. The questions he wanted to ask Saul Bellow: "Did you ever doubt yourself? How do you know when you've written something important? Did you ever want to give up?" – these all fade when the Nobel Laureate tells Grayson, "I'll look for you."
Richard Grayson has been found, at least by this reader, and found-out, too. From the evidence he is serious and comic, charming, given to outrageous puns, and a sharp-eyed observer of and participant in life's absurdities.
I might as well die now; I'll never get a better review. Woweee.
---
Wednesday, May 12, 1982
1 PM. After tonight's lit class, the rest of this week should be a breeze since I have only the morning class on Thursday and Friday. Next week will be more hectic, with an extra night class on Friday, the book party, the TV taping, and a dental appointment.
Last night I phoned Josh, who was in the third hour of wearing his brand-new
contact lenses. He had all kinds of questions for me about contacts, and it was fun to help him.
I had difficulty getting to sleep and so I'm kind of tired right now. My 8 AM class went okay; we're going through You Can Write, which I feel I know by heart already. Their first essay will be due on Friday, so after several free weekends, it's back to working again.
I got three paychecks today – for the end of June and all of July – and they added up to $1212 for my savings account and $50 for my credit union. I paid Mom $45 for my Network-One long distance calls, and now I have, all told, about $2,800 in the bank.
In the mail I received an application for a job at St. Petersburg Junior College; they've got an opening for which they think I'm qualified. So for the fall, I've got
chances of being rehired at BCC-Central or possible jobs at BCC-North, Palm Beach Junior College-South, Edison Community College in Fort Myers, and now St. Pete JC. Hopefully, one of these will come through.
Elspeth sent me a thank-you note from her and her boyfriend for the baby's present, writing that she was "shocked" to receive a gift from me. I was glad to hear that Amanda was able to wear the booties and hat that I sent.
I have four hours before I go back to school for tonight's class. Sean probably won't stop by today, which is just as well. I'll try to snooze and/or exercise.
Publishers Weekly's ABA issue, like their spring announcements issue, had no ad from Taplinger, and I wonder what's going on with them.
It's a sign of my spirits that I've got an idea for a novel titled What a Wonderful World; or Oh, What a Relief It Is.
---
Thursday, May 13, 1982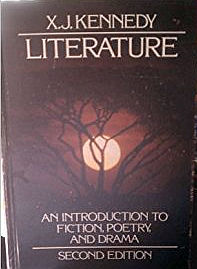 6 PM. I'm a little sleepy but feeling good. Last evening's class went well; we had a good discussion on stories by Joyce, Updike and Doris Lessing. I let the class out at about 9:15 PM.
As usual, Sean met me in my office afterwards. He'd spent the day unsuccessfully job-hunting and seemed discouraged. He said that he was too tired to go out to bars that night. We talked until 10:30 PM, then went our separate ways.
I had trouble falling asleep again and got only about five hours of snoozing in. Still, I was alert enough for class this morning, and I even subbed the next hour for Jacqui.
When I got to my parents' house, Mom and Marc were leaving, and Mom said that some man had called me and said his organization was giving me an award for excellence in the arts. Huh?
I got a letter from Miriam, who's enjoying the artists' colony at Briarcombe. She said she's much happier than she was a year ago, and she told me that Sean is probably very good for me: "He will you loosen you up a little."
I spoke to Sean today, but he needed to do chores around the house. So I went to the Broward Mall, had lunch, went to the Plantation library (a copy of With Hitler in New York was displayed out on the shelf), and came home to rest and watch soap operas.
The past two mornings I've seen Dad running as my car approaches the college: it's a good feeling, seeing him. As close as I am with Sean, I don't even know if his father is alive; Sean has never mentioned him, and I don't want to bring up a subject he shies away from.
Selma called to arrange for us to go to the Poetry in a Pub meeting on Sunday. She sounds so "up" these days and seems like she's gotten control of her life. At the Toastmasters the other night, she won a trophy for an impromptu speech, and she's busy with dozens of activities.
Selma is killing her husband with kindness; she no longer seems to have any anger toward him. Selma's determination will always be an inspiration to me. She's not happy with her life, but she figures she's got to make do and so she might as well have fun.
Me, too – though I couldn't be happier now. About Sean, though: I don't think it's at all fair to try to make him dependent upon me; perhaps I should go easy with these daily phone calls.
After all, I'll be leaving in five weeks; I don't want him to feel lost then. I'm glad he has other lovers and friends and a full life without me. Unlike Brad, I don't
want anything permanent. I love being with Sean – he's opened up a whole new world for me – but, like Selma and her ex-husband, both Sean and I need to move beyond our relationship.
I hope he's able to go off to Gainesville in the fall. Sean would like the academic and social atmosphere of the University of Florida.
It's not all nobility on my part, of course; now that I know I can function sexually and emotionally in a relationship with a man, I'd like to explore a little, too.
Anyway, I don't see a disaster every time I contemplate the end of our affair – not most of the time, anyway. Meanwhile, I've got a novel growing in my belly, and I think about it so much that I know it will eventually get itself written. I have the confidence to attempt a novel now.
Like Selma, I feel I'm over the worst – at least for a little while. Three years ago,
when Hitler came out, I was a child; everything had to get worse before I grew up. Or rather, I grew.
Wouldn't it be wonderful if I could look back at today's me three years from now and think that the 1982 Richie was a baby, too?
---
Friday, May 14, 1982
9 PM. This afternoon Sean called from Jeff's place in Plantation. They had done some job-hunting, which consisted mostly of their driving around and talking.
Sean and I had a good conversation, but he said he had to go home and mow the lawn. I was disappointed but I had things to do and began my work. A few minutes later came the familiar knock on my door. Sean. He'd changed his mind.
We almost immediately got into bed. So far we've been mostly jerking each other off, but today Sean said I could do other things if I wanted. I think I was a little inept at fucking him and he couldn't get hard enough to fuck me although I was willing if he was.
I guess it's frustrating for Sean because I'm so inept and inexperienced sexually. I did take his cock into my mouth, and it wasn't as unpleasant as I expected; I could get used to it. I'm just not really sure I knew what I was doing.
Anyway, Sean tried to suck me off, but immediately I got a sharp pain from a cut from his braces and I told him to never mind. It took a long time but we did manage to get each other off today.
I don't really care, of course, because I just try to concentrate on the experience
of being with Sean. But I need to learn some technique; it's time for me to buy The Joy of Gay Sex.
Anyway, during all this, we sure joked around a lot in bed. I like to tease Sean and he comes right back. One thing that is always great about our sex is that we're constantly laughing and playful. It's that intimacy that I value even more than the sex.
I think Sean must like me if he keeps coming back. Maybe my lovemaking isn't very good technique-wise, but I just put a lot of feelings into it and I'm not mechanical. Sean sleeps with a lot of men, but I'm interested in Sean for himself and not his penis or whatever.
What else? Class went okay today; I was refreshed after a good night's sleep. The National Writers Press said they could do a 24-page chapbook of Eating at Arby's in a print run of 500 for about $800, and I'm going to have them go ahead with it.
I reread the manuscript, and on the advice of their director in Aurora, Colorado, I made up a back page with quotes from various papers. Josh told me he'd love it if I used Grinning Idiot Press as my publisher, and I'd like to be associated with Josh's magazine.
I dedicated the book "To Sean" – which may be a little reckless, but why not? Of all the people I've met in South Florida, no one has changed my life more than Sean has.
I realize the expense of self-publishing, but I want a little something to keep me going in the fall just in case the Zephyr Press book doesn't pan out. Obviously, nothing can top this spring in terms of my career, but I think I can cause some stir with Arby's down here.
I've got paragraphs to grade this weekend and other chores to do as well, but it's great not to have to teach tonight and to be able to sleep past 6:45 AM tomorrow
morning. After staying out of the sun for so many weeks, I might try to revive my tan soon.
I spoke to Jeffrey Knapp, who was reading his poems on a WLRN fundraiser. He's busy with Miami Poets in the Schools and finishing his masters' work and teaching at the University of Miami.
---
Saturday, May 15, 1982
9 PM on a pleasant Saturday night in the middle of May. It's the more precious because I know that there won't be many more of these Saturday nights left; in a month I'll be gone.
This little apartment now seems to be falling apart: one bathroom's toilet refuses to flush; one shade is down; the light in the kitchen is broken; the bed is, of course, a mess; and the kitchen chairs are threatening to crack under the weight
of my body.
I expect the Maynards will keep my security deposit. Oh well. The money for this apartment was well-spent. I've been happier here at 5960 NW 16th Place, Sunrise, FL 33313 (so much for details) than anywhere else. Of course it's not just the place; it's I.
Having just finished the Silverstein/White Joy of Gay Sex (which I finally felt comfortable buying at the Galleria, the gayest mall in Broward), I feel the book is helping answer a number of questions.
It's going to take me time before I get used to fucking a man or getting fucked by one. I've got to admit that it doesn't feel as natural to me as entering a woman's vagina. But I think I'll get there. Compared to two weeks ago, I've really come far.
I love spending time with Sean. He's so affectionate and tender that he brings out the same in me. I feel liberated and yet I feel the same as I always did. Am I sorry that I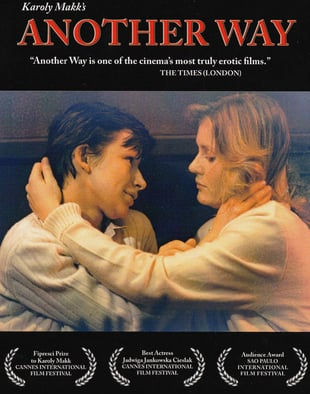 waited to have a sex with a man until I was thirty? No – as with everything else, I have no regrets.
It happened at the best possible time with the best possible person. I may have a paucity of sexual experience, but all of it has been positive and loving. As to what happens in the future, we'll see.
Elihu wrote me a very warm and intelligent letter responding to my queries. He thinks that Sean's age is irrelevant in a relationship, and "given the climate at your school and the area you live in, Sean's being seventeen probably would make no difference if people found out."
As to Sean's being my student, Elihu said that was a thornier problem, but that it wasn't unethical if it was understood that Sean would get no special treatment and expect none. Elihu told me to let my feelings guide me.
Elihu said Elspeth was thrilled with my baby gift and that he'd been surprised to learn that Don is marrying a woman who's having his baby. (Elihu revealed that he'd once slept with Don.)
I was dizzy last night and had trouble getting to sleep, but I did sleep well and didn't get up until 10 AM.
At my parents', Dad and Marc were going out to play tennis and Jonny was at work, so Mom and I had a good talk.
Mom said that Bob Lee told Dad that Claude Clement may be going out of business – the status jeans fad is dead – but Bob is planning to hire Dad to help him with his new line, some ladies' clothing deal with Paul Guez.
I found someone to notarize my application for St. Pete Junior College and then spent the afternoon driving, exercising, and doing a little schoolwork – as little
as possible.
I spoke to Kevin last night, and as usual, I got depressed by his attitude. He lost one of his courses at Southeastern and will be hard-pressed to make ends meet this summer, although he's got six courses for the fall.
Lincoln's Doctor's Dog has sold very few copies, of course, and Kevin doesn't expect much more, especially if no Library Journal review is forthcoming. Kevin that is so pessimistic that I find it hard to talk to him. Well, he did give me the lift of another book publication, so I owe Kevin quite a bit.
I have about ten more papers to grade, then I've got to see Selma at Poetry in a Pub tomorrow. And then comes a semi-hectic week.
---
Sunday, May 16, 1982
8 PM. I've just finished marking the 101 papers. I gave out a number of D's – I'm getting tougher.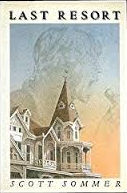 Last night I began Scott Sommer's Last Resort, which is well-written but is so full of ennui and despair that I have no patience with it. Scott has such a sour outlook on life: "Name someone who has graduated from their tricycle not demented with grief."
Well, I can name myself, as well as most of the people I know. Perhaps I can't judge Scott's work objectively because I'm envious of his success. But he doesn't seem to take his good fortune in a cheerful manner.
Anyway (Sean pointed out that I always say, "Any-way," usually with a sigh), I'd rather be in my position than Scott's.
Spending today at Poetry in a Pub helps convince me that I'd rather be teaching
comp and remedial writing than nursing along would-be creative writers in an MFA program.
I was glad to see Selma, who seems alive with plans and better health, but the poets were dismal. I did enjoy my turkey sandwich aboard The Ancient Mariner, a boat docked in the New River.
But the poets – poets! – from Kirt (no longer heading the group, he got a plaque – and he was so touched that he seemed like a real person) to Mick, from Denis O'Donovan (who at least does have wit) to the humorless and tiresome divorced women who spout banal words about their pain.
It made me feel lousy, like I wanted to never write another word again. Sometimes I don't know whether it's better to compare myself with these people
or with the super-successful writers like Scott. Shee.
Anyway – (ahem) – it was a pleasant day and I got all my chores done. Sean and I never speak on weekends; it seems to be one of the unwritten rules of our friendship. Probably he has a lover he stays with all weekend.
I keep thinking about Sean and how much he's given me in just two weeks. Not just hugs and kisses and an introduction to male sex, but the intimacies he's shared. Of course, he holds back more than I do.
On Friday I gave him several Sasson shirts Mom had given me from Dad's samples that morning; I don't think Sean has much money, and while I don't plan on giving him any cash, the shirts were free, and I have so many of them.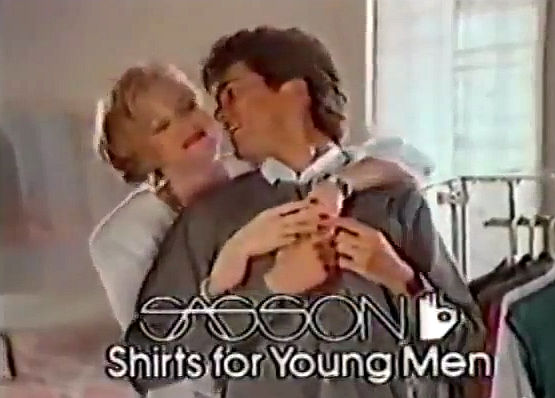 I don't know what kind of man Sean will become. It's possible he'll turn into someone I won't be able to recognize, but nevertheless I'll always love the Sean of 1982, just as I still love the Brad of 1969, the Shelli of 1971, and the Ronna of 1973.
I've been seeing gay life differently since Sean. I no longer feel judgmental about promiscuity or gay baths or gay bars. I see now that it was self-hatred of my own gayness that made me so negative about these aspects of gay life.
I don't think I'll ever frequent bars myself, but I might go from time to time. I know that Sean is not going to be my last male lover. Though I don't feel I could ever expend the time and energy on sex that Sean does, I admire him for being brave enough to do what I could not – not at 17, certainly, and not at 30, either.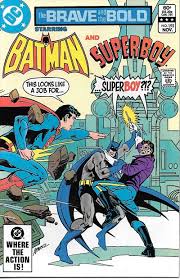 Will people laugh at me for having a 17-year-old lover? I doubt it – though it might pass for juicy gossip somewhere: "Richie Grayson is sleeping with a 17-year-old boy." But suppose I heard it about someone else: I wouldn't care, and I'm sure most people couldn't care less, either.
And the people who would snigger or judge me: I don't need them. Sean is okay in my book. I'm not madly in love with him, but I feel very deeply and strongly about him.
---
Monday, May 17, 1982
Noon. I feel somewhat sad today – triste. Even Mom could see it when I came over to pick up my mail and laundry. Instead of her usual nagging, she kissed me and said she hadn't seen me in a long time even though we had an extensive talk on Saturday.
Part of my discomfort is that Dr. Grasso wants to have a talk with me; we scheduled it on Wednesday, just before the Book Group is to give me a publication party.
My first thought, as usual, is that I've done something wrong: Someone found out about me and Sean. The administration doesn't like my not failing anyone. Or maybe it's just that I'm not going to back next year.
I'll try not to get defensive. Remember, Rich: BCC isn't the be-all and end-all of your life. Until January, I was certain that I did not want to be rehired. Maybe leaving will be good; it will force me to move on to something new and challenging – or maybe it will get me out of college teaching for good.
I feel sad because in five weeks I won't be here. And I'm a little scared, too. For months my life has been so peaceful and familiar and routinized; it's like Brooklyn was in the old days.
Last night I called Ronna on a rather flimsy pretext, but she seemed glad to talk with me. Things are crazy now that Redbook is being taken over by Hearst; Ronna plans on staying and seeing what happens, though she was going through the want ads when I called.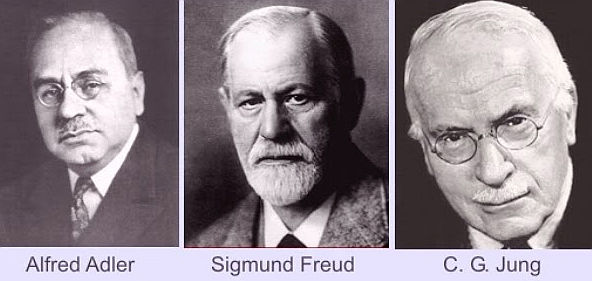 Last week she had an interview at the Alfred Adler Institute, and this week she's going to meet Alexandra Adler. She's decided therapy could help her.
Ronna told me she isn't seeing Jordan as much as she used to. This summer he's going to Israel for a month, and I'm pretty sure they will never get married now.
I asked Ronna if she thought I was a fool or a pervert for seeing Sean. "Of course not," she said, and she was great about it. In a way I love her more than I ever did; I felt very close to her last night.
My class went okay today, and I think tonight will be all right: we're going over stories by Thurber, Singer, and Hemingway.
Welter, the University of Baltimore literary magazine, came out with my "I Brake for Delmore Schwartz." It's the first story of mine that's come out in a while and it reminded me of those days – they seem so innocent now – back in 1976 and 1977 when my stories started appearing in little magazines. Whenever a new story came out, I felt a surge of pride and confidence in what I was doing.
I also got a letter from CUNY University Student Senate that acknowledged my application for the job as director. Those USS envelopes used to appear regularly in my mailbox in 1973 and 1974, when I was Richmond College's Senator.
Mississippi Mud and the Village Voice also arrived in the mail, as did some notices from PEN.
Even if I'm fired – or not rehired – I won't really be starting over from scratch, just as I didn't have to do that when I first moved to Florida. I've got friends, a nice résumé, and hopefully more experience and wisdom than I had at the end of 1980.
Remember how those last few months in New York, living in Rockaway, were made pleasanter because I knew I'd be leaving? I could savor everything, even the long ride on the A train, because it soon wouldn't be a part of my life anymore.
I feel that way now. When I first got to Florida, I had fantasies that I'd come here to die, that my life was over. But wherever I go after June – whatever I do – my life isn't over yet. I refuse to think otherwise.
---
Tuesday, May 18, 1982
6 PM. Yesterday wasn't a very good day; I felt as cranky as one of Robert Young's friends before being introduced to Sanka. I kept thinking about Sean, but I didn't want to call him. After lunch at Oliver's, I developed an upset stomach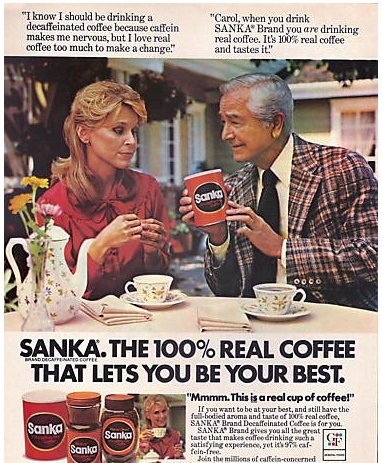 that lasted all afternoon.
The only bright spot was a call from Teresa. She, like Ronna, took the news about Sean very well. She did think he was young and wondered if I weren't "just another notch in his belt," but after I told her more, Teresa seemed to think it was wonderful for me. I'm gratified to know my friends don't give a hoot about whether I'm straight or gay.
I arrived on campus early last night, and I went to the Financial Aid office to see if I could find any scholarships available for Sean. As it turned out, the Broward County Fair is sponsoring scholarships for high school seniors, which is technically what Sean is.
I sat outside until 6:45 PM, anxious to see Sean. I thought I'd spotted him six or seven times, but each time it turned out be another tall, thin male student. I kept telling myself that he wasn't coming, that I'd never see him again.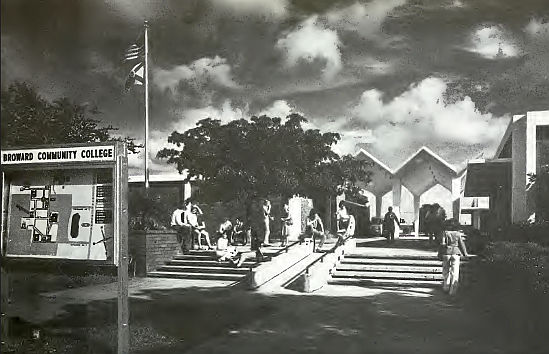 I guess because of my past experience I expect Sean to suddenly disappear from my life. Anyway, he showed up – wearing the red Sasson shirt I'd given him – just as class was beginning.
We had a decent class and I managed to go over the three stories by 9:20 PM. Sean met me back in my office, and I let him have the chair because he looked so ill; his allergies were killing him and he kept sniffling.
I gave him that scholarship info and said I'd help him fill it out. He told me he was nineteenth in his high school graduating class of 440 students; also, his grades for last term at BCC were four A's and a B, giving him a 3.7 index.
We talked until about 10:10 PM. Feeling daring, I kissed him goodnight in the parking lot, then followed him through the one-lane back roads of Davie until he turned off just before University Drive.
I suppose the insomnia theme of Hemingway's "A Clean, Well-Lighted Place," the last story we covered, affected me, for I could not fall asleep. I kept thinking and being dizzy and finally dropped off to dreamland at about 4 AM: not very satisfying since I was up at 7 AM.
Nevertheless, I made it through my 101 class this morning – and we're making good progress, too, although I've had little marking to do so far.
At my parents' house, I passed Jonny, leaving for his class at FAU, which he says is interesting (American History Since World War II). I should call him Jonathan now, because that's what he prefers.
Mom and I had another nice talk; God knows why we've been getting along so well. In a way, I wish I could tell her about Sean. I did mention that Teresa said that she could definitely get me a job as press secretary to some downstate assemblyman who's running for the Democratic nomination for controller.
Teresa said that she loves Bobby Abrams, who, unlike Andrew Stein, is shrewd, hamishe, and funny. And Teresa likes the fact that he observes Shabbos, so he'll have no Saturday campaigning, which leaves her free to go to Fire Island.
She's got the house there fully rented for the summer, and she needs only one more person for the Berkshires house. This summer Teresa will be doing a lot of traveling (in state vehicles) and said I could keep the apartment to myself for days on end if I want.
I'm now thinking of forgoing my residency at Ragdale and just staying in New York until July 12 and then going back to the Virginia Center for the Creative Arts.
Anyway, the mail brought the $100 prize check from the Berkeley Poets Cooperative, Small Press Review, PW (Jane DeLynn's In Thrall, about a lesbian affair between an English teacher and a high school student – sound familiar? – got a so-so review), and other nonsense.
After shopping at Publix, I took care of eating lunch and getting out my mail, and at 1 PM went to sit out by the pool. I was lying in the sun exactly two minutes when Sean's tan Nova pulled up.
He'd been to his high school to straighten out his graduation (he'll get his diploma on June 3) and to get transcripts for the scholarship application. We went inside and played with my Sinclair computer; Sean, with his logical mind, caught on quickly. He'll be good with computers.
Then we started hugging, cuddling and kissing, and of course we ended up in bed. It was probably the nicest sexual experience I've ever had in my life. I definitely enjoyed giving Sean a blow job, and I'm loose enough to want to fuck
him.
I can't seem to get enough of Sean. We both came twice, each time nearly simultaneously. We held each other tightly and talked. Sean said as a kid, he always wanted a bar mitzvah like his Jewish friends. I sang lyrics to 1950s TV shows. And we laughed and looked at each other.
To me, he's so damn gorgeous. I am in love with him, and if he didn't care for me deeply, he wouldn't keep coming back and acting the way he does. Sean will always be a sight for sore eyes in my mind's eye, to make a deliberately horrendous mixed metaphor.
At 5 PM, he had to leave to do a paper for his dumb old English teacher, some jerk named Grayson.
Just before Sean left, a student called with a problem he had doing the paper.
"Cute guy," I said after we hung up.
"I'll scratch his eyes out," said Sean.
Oh Lordy, someday the bill for all this will come due, but nobody, ever, can take days like today away from me.
---
Wednesday, May 19, 1982
3 PM. They can't take today away from me, either. Or even last night. I shut the TV and got into bed at 7 PM, hoping to get some much-needed sleep.
At about 9 PM – I must have been half-asleep – I got a call from a 19-year-old girl named Ivy Garlitz, an English major at the University of Florida
who lives in North Miami Beach.
Her parents had sent her the clipping of Mike Winerip's Herald feature story on me, and home for vacation, she took out Hitler from the Aventura public library and wanted me to know how much she loved it.
I was very flattered; she said she'd send me money for an autographed copy of Lincoln's Doctor's Dog ("Don't worry – my parents can afford it"). We had a long talk about Jewish writers, particularly Roth and Singer, and I told her to call again, anytime.
Despite an upset stomach, I felt great. Ivy's call made me feel that I do have an audience somewhere out there, probably among a particular group of bright, sharp young people.
At 10:30 PM Teresa called from Sharon's. She had been watching the Ten O'Clock News on channel 5 and saw a court case in which Mikey was the defense attorney. There was a drawing of him by a courtroom artist; Teresa said Mikey is better-looking in person.
I told her about my idyllic afternoon with Sean and she told me about the fun she and Doug are having. It was so good to hear that Mikey is getting recognition for his usually thankless job, and it was nice of Teresa to call and tell me about it.
I slept fairly well and taught my 101 class using the papers Patrick had left me to return to his students in order to show my class what I wanted in their own research papers.
At 10 AM, I picked up my mail. George sent a short note – like Rick, he asked if I was shocked by Susan Lawton's book, but I don't know what she wrote about – and I actually won my case against the American Express computer for a nonexistent charge.
When I saw Dr. Grasso at 11 AM, this is what she had to say: She's been given four positions by the administration, but she feels it's too late to set up a search committee and advertise.
I told her that I'd be willing to accept one of the four positions as a temporary full-time instructor for another year; I guess Patrick will get another one. She said she thinks I'm a good teacher and that Dr. Pawlowski has no complaints about my work.
Dr. Grasso said that Mick has resigned as director of P'an Ku, the literary magazine and as teacher of the creative writing workshop, would I . . .? You bet, I said.
Then I grabbed my paycheck and deposited it (I have over $3,000 in the bank now) and went to the catered lunch at the Book Group meeting in Sunrise at Sunrise Federal Savings.
Everyone – Myra, Nedda, Lee, Betty, Frank – was so sweet about my book. There was a catered lunch and a champagne toast. Rosemary and Lista were there, and I asked Patrick to come. They had me make a little speech, and of course, I had them in stitches.
Patrick said he's got that business English course at Florida Atlantic University and that he loves it there; they have only twenty students in a class. The job was
a windfall for which he has me to thank.
He said that FAU's Communication Department head is considering hiring one or both of us for jobs when FAU goes to a four-year college next year. (Someone sent her my résumé.)
Shit. I cannot believe how beautifully everything has gone. Surely some disaster will befall me in a minute.
---
Thursday, May 20, 1982
9 PM. Last night's class went okay. I let them out early. Sean caught a bad cold, unless it's just his allergies. But he was so tired and sniffly we didn't talk long together.
But he did get his braces off and now he has a bar across his upper teeth that tends to make him lisp. To me, that just makes Sean even cuter.
Today things went well. I taught my class, did okay with Jean Trebbi in our taping of her TV show, had a fine lunch afterwards with Jean and Lista at the tony Riverside Hotel on Las Olas Boulevard, and came home to rest on a rainy day.
My story "My Life as an Old Comic" came out in Continental Drift, and the new Assembling: Pilot Projects, also with a Grayson contribution, showed up in my mailbox. I'll give more details tomorrow; I'm not feeling very coherent now.
---
Friday, May 21, 1982
4 PM. Don't count your chickens. The administration told Dr. Grasso that they wanted her to go ahead and hire four permanent faculty members. This may mean no temporary positions.
Dr. Grasso isn't thrilled with this, since she's going to spend her summer on the
search, and she told me I should apply for one of the permanent jobs. I might end up with a better deal, of course – security and more money – but I also might end up with nothing.
Of course Judy Van Alstyne (a great friend of Lista's, by the way) is taking off a term to write a book, and it looks as though Jacqui will be at Southern Bell next fall, so there might be temporary jobs anyway.
This also will probably mean coming back to Florida for an interview sometime this summer, which is a drag. Anyway, I don't plan on sweating it out, not even in May in South Florida.
Still, I was in a rotten mood until Sean called today. Poor baby, he's got such a bad cold. I haven't caught it yet, but since I spent four hours on Tuesday with him, I'm sure the little Germans are incubating in my body.
Sean spent all day at his sister's in Hollywood, and today he was helping his mom. I'm sorry I couldn't see him today, but I love just hearing his voice.
What a jerk I am to be so wrapped up in someone, even someone as nice as Sean. But, see, I don't mean that last line: I love feeling this way, and if anything, I was a jerk not to love anyone like this all these years.
– Bulletin over the radio: the British have just invaded the Falkland Islands. Oy.
Yesterday was okay. I liked seeing the Selkirk Building on Andrews Avenue; it's the old (1935) Coca-Cola Building.
Being on cable TV is definitely exciting. Jean's set is a standard talking-heads platform with a little table with a plant on it between the two chairs. She had copies of Hitler and Dog in front of the plant.
During the taping, we spoke about publishing hype, the junk culture, and celebrity, and I think I was pretty effective. Perhaps it's a sign of how far I've come that it never occurred to me to be nervous.
I've had lots of experience being interviewed and in speaking in front of groups, but not much with TV – just that Brooklyn College TV show when I was an undergrad and the PBS documentary on released mental patients.
Jean said that she critiques her own performances on videotapes that Lista makes for her, and at lunch, Lista brought some newly-taped programs for Jean.
That lunch was pleasant. The Riverside Hotel is very Old Florida, with its piss-elegant lobby (wicker chairs, ceiling fans) and elderly blue-haired WASPs lolling about. They have great bran muffins in the dining room.
I got home from the lunch at 2 PM and stayed in for the rest of the day, feeling out of sorts. However, I did sleep well for the first time in a week. (You can't imagine how I look forward to sleeping late the next two mornings.)
I spoke to Mikey about his TV news appearance and to Gary, who's still being hassled by his boss and who's looking to escape to Fire Island on weekends.
This morning I had my 8 AM 101 class, which went fine; I then kept Rosa's 9:30 AM class for a little while – I'll have them all next week – and went to the dentist, Dr. Sachs.
He took x-rays, cleaned my teeth, and scheduled the extraction of my wisdom tooth for June 11. No cavities except in that wisdom tooth.
Tonight is the second of three Friday night classes: ugh. But it hasn't been all that bad: I'll probably let them go a little early. This weekend I'll have fifty papers to grade, but I've had more work than that and survived. Next weekend, a three-day holiday, should be more pleasant.