Thursday, March 11, 1982
8 PM. I wish I didn't have to go to Cocoa Beach on Saturday. As of this minute, I haven't decided whether to take off from school tomorrow and drive up in the afternoon, or to get up very early Saturday morning and make it up there by 11 AM.
It's no more than a four-hour drive, but it has been years since I've driven that far, and I am a little anxious. One thing I don't want to do is go to school tomorrow and then drive up there; that would take too much out of me.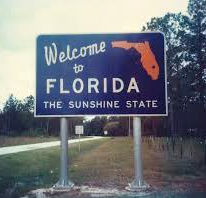 Even though the last few days have been filled with good things, it's been very stressful for me (though I have to admit I don't feel tired and my only real complaint is wisdom tooth pain).
This morning a thunderstorm awakened me, and I trotted off to school, where I finished my discussion (and it was almost all me talking, unfortunately) of The Death of Ivan Ilych in the lit class.
I brought over my laundry to Mom, then hurried back to school where Teresa Defino called to interview me for the Fort Lauderdale News about my political plans.
Actually, I'd prefer to stay out of the papers for a while. I need time to reflect on the campaign, and figure out what I'm going to do with my life.
I kept the afternoon class only briefly and then drove down to meet Alice at the Fontainebleau in Miami Beach.
Her plane was delayed so I was already there when her party arrived; when Alice found me, we hugged tightly.
Then I went to lunch outdoors with Alice, the two women journalists with her, the leader of their group (a P.R. man with the Costa Rican hotels), another (male) reporter, and two P.R. ladies with the Fontainebleau.
It was very pleasant, and they let me eat what I wanted (key lime pie).
Afterwards, Alice and I wandered around and sat outside by the pool talking. Although it had turned cloudy and cool, people were in the pool in their bathing suits because people from up North think 68° is swimming weather.
Alice looked at the clippings from the election and thought the Times Book Review piece was fantastic. She brought me two presents, a book by S.J. Perelman and a "Senator Grayson" T-shirt.
It was so good to spend even three hours with Alice; we've been friends for 25 years, and I don't think we'll ever stop being friends.
Alice isn't looking for jobs now and figures that because of the recession, she'll probably have to stay as editor-in-chief at Weight Watchers for a while. She hates co-writing the office workers' book but thinks they'll get a contract for it and that it will make a lot of money.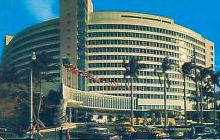 Young Miss fired Peter as Alice's co-movie reviewer, a setback he took philosophically. This spring she and Peter are getting a freebie trip to Europe and in the summer they return to Colorado and Washington State to do those writing conferences.
I wished her a good weekend in Costa Rica and told her I'd speak to her soon.
It was quite weird, Alice and I meeting in the vulgar, opulent ambiance of the Fontainebleau – like a scene in an episodic movie.
Coming back home, I got caught in a rainy, rush-hour traffic snarl, but I kept my
cool.
Maybe my wish for peace and quiet and solitude is only an illusion and I'd be bored and depressed. But I feel that so far in 1982 life has moved incredibly fast and the pace seems to keep increasing geometrically.
---
Sunday, March 14, 1982
8 PM. I felt very depressed most of Friday afternoon, and I finally decided to do some schoolwork and grocery shopping to get me moving.
I started to feel better and thought about driving up Friday night, but I wanted to end the day and start fresh.
After taking my phone off the hook, I slept surprisingly well and got up at 6 AM on Saturday. It was dark and cool when I left the house, and I felt pretty good.
I got on Florida's Turnpike – the Sunrise Boulevard entrance is only a couple of blocks from my house – and sped north.
By 8 AM or so, I had reached the Fort Pierce turnoff for I-95 and I continued driving without anxiety or stress.
Few cars were on the road, and it was cool enough to go without air conditioning until I turned off at the first Melbourne exit at about 9:30 AM.
I took a road over the causeway and onto A1A, and I had a rather long but pleasant drive along the beach until I got to Cocoa Beach.
Having found the Landings Restaurant by 10 AM, I decided to drive further north to Cape Canaveral.
I had hoped to see the space shuttle, which will be launched again next week, but there wasn't time, and I started feeling hungry, so I had a second breakfast at the Holiday Inn next door to the Landings.
Then I arrived at the restaurant just as all the WASPy old ladies were arriving. All of them recognized me because my photo was on the front page of the People section of Today, Brevard County's newspaper.
I was wearing a blue shirt, tie, navy slacks and a light blue sport jacket, and I flashed smiles at everyone as I entered. Margaret Reid, the chairman of the Luncheon Committee, introduced herself and got me some Perrier water.
I was introduced to dozens of white-haired, good-natured Cocoa Beach residents and played the part of the visiting celebrity with a bit of discomfort that I don't think they caught. I smiled, shook hands, and listened; many people had interesting stories to tell.
Brevard County boomed in the late 1950s with the space program, but ten years or so ago, with the end of the Apollo program, the economy fell apart, people said.
Now it's becoming a retirement community; one high school teacher told me that the student body had gone from 3,500 down to 250.
I liked the head librarian, Mrs. McMillan, formerly of Carlisle, Pennsylvania, and I sat next to her on the dais.
On the other side of me was my co-speaker, Robert Tolf, ex-diplomat and present restaurant critic, travel writer and self-described bon vivant.
He had the aplomb of one used to regaling people in these circles. By comparison, I felt like a bit of an impostor.
The lunch itself was rather trying, since I was too nervous to do more than pick at my half chicken.
Finally, the tables were cleared, and everyone who had anything to do with the Friends of the Library (including about two dozen chairmen of various committees) was applauded.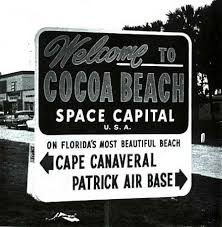 Then Mrs. Reid introduced me, using my own bio that Kevin sent with the book. I had intended to read "But In a Thousand Other Worlds," but I never got to it.
There was no lectern, just a mike I had to hold, and I was afraid of bombing – but I did anything but.
If I didn't realize before that I have stage presence, I do now. I was talking about being a short story writer and thought I was making serious points, but I had the crowd in stitches.
They laughed at everything I said, and I felt as though I had enormous power.
Oddly, when I heard my voice come out of the microphone, I realized how much my delivery resembles Bob Hope's, and even more so, Woody Allen's, and for a minute I flashed on the scene in Annie Hall when Allen's alter ego begins to launch his
stand-up comedy career at a Stevenson-for-President fundraiser.
I took questions and I fielded them well, and then I sat down to loud bursts of applause.
Robert Tolf gave a great talk on little-known places of interest in Florida; he's a pro, and I agreed with his enthusiasm for Coconut Grove and for the Spanish Monastery.
My books were sold after the luncheon, and people kept coming up to say hello – and a lot of people told me they were from Brooklyn or New York (there was one young Jewish woman from Woodmere) – and to get me to autograph my book.
It was embarrassing but fun, and I've learned to take a compliment graciously, including those in which I'm told that I remind someone of her neighbor or son-in-law. The high school teacher asked if I'd speak at a banquet, and I said yes, and told him 
call me at BCC to arrange details.
They sold thirteen books and gave me a check for $78; then I thanked everyone and was off. I was tired, hot and hungry, but I started driving.
A wrong turn got me fouled up, and I realized I didn't have the strength to make it home in one day.
Having a Burger King meal at 4 PM in Melbourne revived me, but on I-95, I began feeling weak and nauseated and had a minor anxiety attack.
Now I realize it was just gas, but feeling terrible and expecting to be sick all night, I checked in to the Holiday Inn at Vero Beach, right by the start of the Turnpike.
Instead of being sick, I began feeling much better once I was allowed to relax in bed, to take off my dress clothes and contact lenses, and to wash and watch TV.
When I saw myself in the mirror, for some reason, the motel room's lighting made me look like I had a terrific body, and that made me feel good.
While I had a difficult time falling asleep, eventually I slept soundly and felt very refreshed in the morning.
After breakfast next to the Fordham baseball team, down for a game – they reminded me of all the Italian kids I grew up with – I checked out of the motel, filled the ever-lovin' station wagon's tank with Gulf Super-Unleaded at $1.12 a gallon, and headed down the Turnpike at 65 miles an hour.
Driving back to Sunrise was a breeze, and I was home in a couple of hours. I sat out in the sun, read the Sunday papers (I bet a lot of people saw my notice in the Times Book Review), and just relaxed.
This weekend turned out to be, against all odds, a triumph. I sold books, got to know people, had yet another indication that I'm a great performer, and took my first long drive alone.
I feel I've grown so much from my travels and also from living in Florida. This state has done wonders for me. While I'll always love New York, and though I may later live elsewhere, I'll retain my Florida residency forever, I hope.
There was an article about me in the Fort Lauderdale paper today; now I get publicity even when I don't want, need or expect it. God must be looking out for
me. This week has been one of the happiest of my life.
Gosh, this all seems like a dream: my life is so good, I feel scared. Look at what has happened to me in this past week alone. I even got 26% of the vote in a real election.
Well, now I'm hoping for some quiet days.
---
Monday, March 15, 1982
10 PM. Last night I called Josh. I hope we can still remain close, but I don't know.
Oh, what am I talking about? Of course we can. It's just that I talk about the things I'm doing, and Josh talks about how he's doing nothing. He's very unhappy, and I think he liked me better when I was unhappy, too. 
But despite his gruff exterior, Josh has a kind heart.
He told me that after all these years, he'd run into Allan Cooper in a Court Street Chinese restaurant.
Allan was thin and good-looking in a three-piece suit, dining with his boss, a point he'd made obvious so that Josh wouldn't embarrass him; it was clear Allan had hoped that Josh would not come over to this table. He acted very rude.
Damn Allan for that: Josh said he looked like a weaselly lawyer.
Back at BCC today, I felt at home. With the morning 100 classes, I went over adjectives and adverbs, and at 11 AM, I started marking the 101 class's definition papers.
Sean's paper on the word "homosexual" was very good, and I wanted to talk to him about it, but he skipped out before I could return his paper at the end of class.
I'm now certain Sean's trying to avoid me, but I suppose he must have a reason. That's okay. Unlike Stacy, I don't suffer from swollen glands or sleepless nights due to unrequited love. Hell, I don't even feel love for Sean. (I think.)
At my parents' home, I was surprised to get a $300 check from the Florida Arts Council: the remainder of my fellowship grant money. It was a pleasant surprise, and with the $78 check from Cocoa Beach, it really brought up my bank account.
I decided to splurge $150 on a home computer, so I sent away for the Sinclair ZX81 I saw advertised in yesterday's Times.
It's a little thing that hooks up to a TV set for video display and uses tape cartridges for storage. It comes with a BASIC course and will help introduce me to computers.
I think it's a good investment to give myself some computer literacy; in a few years the knowledge will be as important as other communication skills.
Saul Cohen sent me a letter that makes me think even more that he's not the right agent for me. He wants to turn A Version of Life into something called But Seriously, Folks, What Do I Do With My Life?
Saul said Crad Kilodney has an "anti-publishing bias" that makes him impossible to work with. Crad has integrity, which is more than I can say for myself.
Still, I'm not losing a thing except time by letting Saul try his way, and I have time these days. Lincoln's Doctor's Dog is just coming out, and the Zephyr Press book will follow, and I'm sure I can get other small press books published in the future, even if I have to underwrite the costs.
By the way, Publishers Weekly said Jon Baumbach's new Fiction Collective novel was filled with literary pretensions. PW should be getting around to my book very soon, and I'm a bit scared they'll really pan it.
A Version of Life will eventually see print, I'm certain. To make any kind of a big commercial sale now is probably more good news than I could take anyway.
I spent the afternoon exercising, xeroxing, banking, marking papers, preparing lessons and reading the Wall Street Journal and the Village Voice. Reading puts me so far ahead of most people in Florida. I could live without writing, I think, but not without reading.
I've just switched off another episode of Brideshead Revisited and am ready for bed.
Today was another pleasant, summery day. I keep wondering when the bad things will start to happen.
---
Tuesday, March 16, 1982
8 PM. When I phoned Mom today, I heard some bad news. Yesterday Dad was fired by the Sasson shirt people.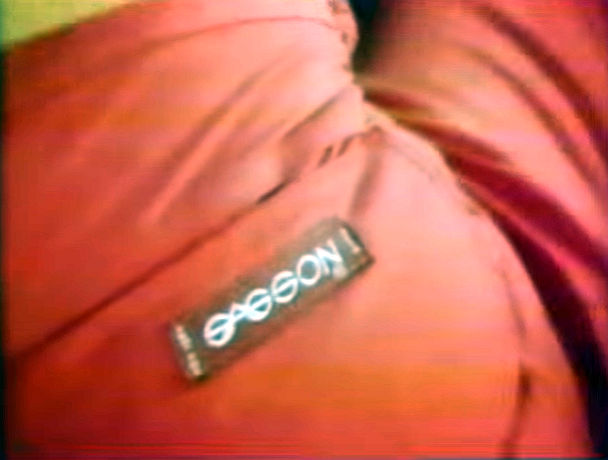 Because Sasson's name is stinko now, Paul D'Avril decided to give their line to their old salesman.
Dad is very depressed over the huge loss of income and because now his line is incomplete; he made more on shirts than he did on any other product.
He's in a bad situation financially: he owes a great deal in taxes, but he has no money to pay it, and his income for this year will be half, if not less, of what it was last year.
He sold Grandma Sylvia's car for $100, but of course he cannot sell the condo with interest rates as high as they are.
Mom also said that Marc is very ill. He'd had a bad cold for weeks, and when Mom called Grandma Ethel on Sunday, she learned that Marc had spent the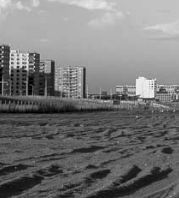 weekend in Rockaway.
When he came for a visit on Friday, he was so ill that Grandpa Herb refused to let him leave. Mom tried to locate him last night and finally found him at Alison's; she made him promise to come here tomorrow night.
Mom is afraid Marc has walking pneumonia. Grandma Ethel said that he wheezes a great deal and can't catch his breath.
At least at Mom's, he'll get away from his terrible lifestyle, which I'm certain contributes to his poor health.
The coroner reported that John Belushi was shooting up cocaine the day before he died, and that his cause of death was definitely an overdose. I just hope Marc doesn't succeed in killing himself, too.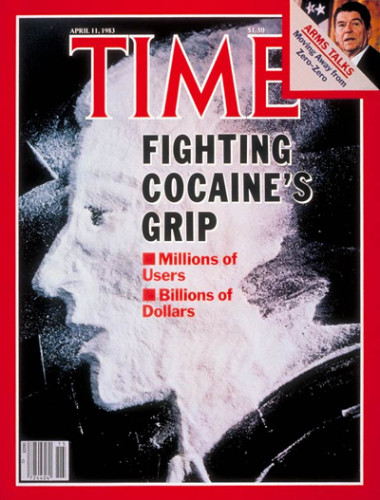 My own life is relatively routine. I was up early, did some work (I wrote Saul Cohen, telling him he could market my books the way he liked – for now, anyway), and went to school.
In the 9:30 AM class, I had a good introduction to poetry; at 11 AM I subbed for Phyllis, who had a migraine headache, probably caused by overwork; and at 12:30 PM, I went over comparison/contrast.
I have at least 30 papers to grade now and should have 50 more before the week is over – a whole batch of papers are coming in all at once.
I got a call from Mike Winerip, a Miami Herald reporter who'd seen the notice in the Times Book Review, but I told him I'd been overexposed in the press lately and I didn't think his paper would like to feature me yet again.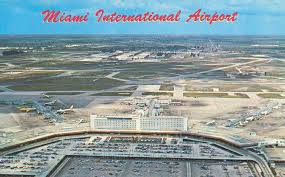 Alice phoned me at home from the Miami Airport on her layover on the way back to New York.
She said that Costa Rica is a very poor country and her trip wasn't all that great. They saw U.S. Army helicopters all around, and today they discovered a secret cache of weapons en route to next-door neighbor Nicaragua, which just declared a state of siege.
Alice and I chatted for about an hour about this and that. My return call to her airport phone booth will end up costing me more than do our New York/Florida chats since the Fort Lauderdale/Miami rates are outrageous.
I wrote letters to Paul Fericano, who sent me a nice long note, and to Jane DeLynn, who thanked me for sending her Disjointed Fictions, which she said
was the first book she could read all the way through in months.
(Misplaced modifier there – I've been reading too many student papers).
I also exercised (though not enough), ate (poorly), listened to All Things Considered on public radio (that show and Morning Edition have replaced TV news for me these days), and generally sat around with a dumb look on my face.
I just realized that in less than six weeks, the term will be over.
---
Wednesday, March 17, 1982
4 PM. It just never seems to let up. Mikey and Larry are coming tomorrow, and just in time for their arrival, I've managed to throw out my back.
Right now I'm going through painful spasms as I try to find a way to sit and write comfortably. I might have twisted it lifting weights, but I didn't notice it
until this morning.
Getting out of bed or bending down is quite difficult as paroxysms of pain radiate from my left shoulder blade.
I hate to say it, but I wish Mikey and Larry weren't coming.
Of course, I should be grateful they'll be here only four days, but I'm loaded down with schoolwork now; I have over 50 papers to mark, and more will be coming in.
With my aching back, Dad's getting fired, and Marc being sick and coming here, I am not in the mood to be a great host. All of a sudden I feel very put-upon.
I feel I've been running in high gear since Crad's visit nearly two months ago, and I really want to slow down.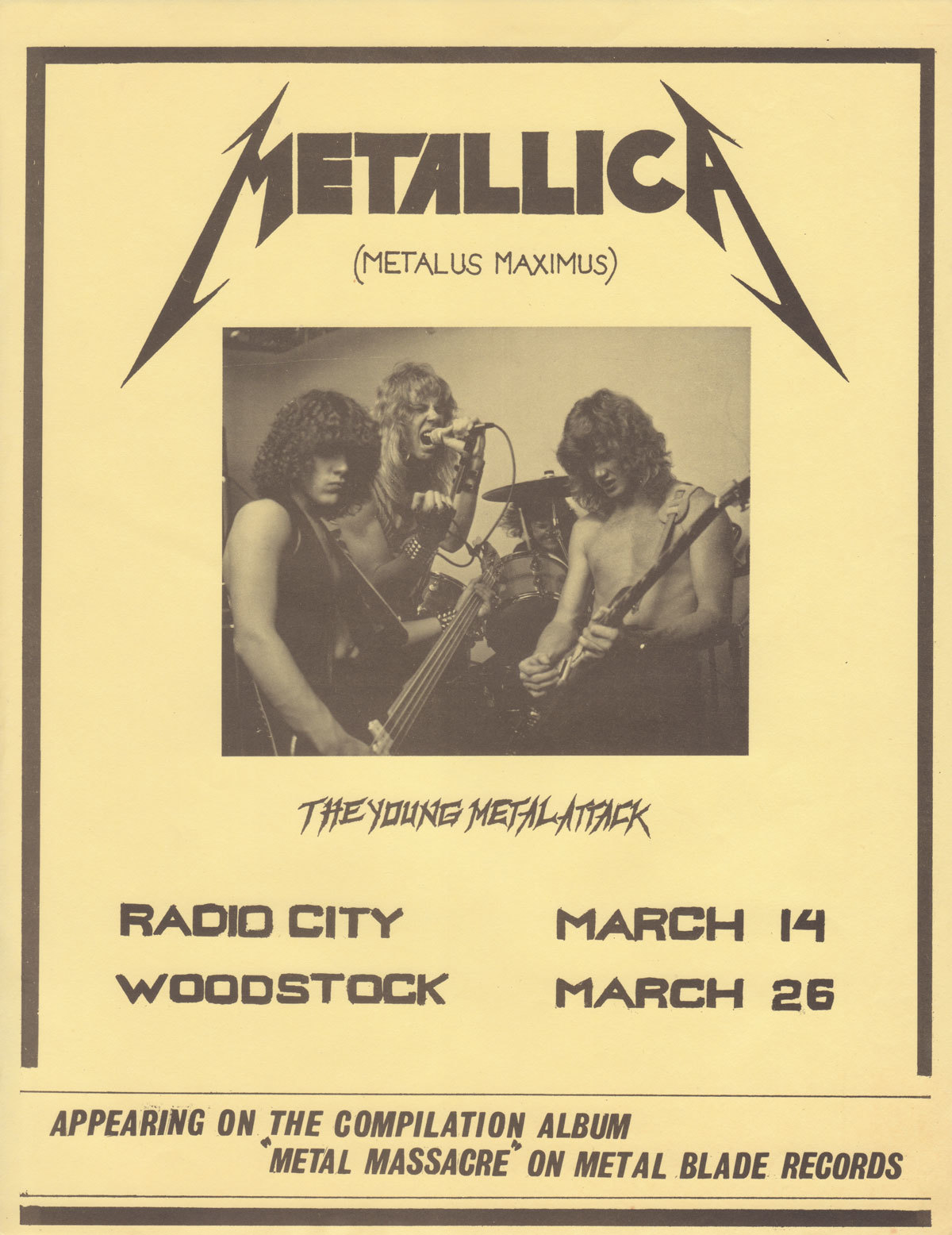 Right now I don't want to get publicity or fight to become a famous writer; I'd like a chance to read, relax and maybe even write a little bit.
I'd also like to have some kind of social life. In the past year I've gone to the movies about seven or eight times, and since August I've seen only three films.
Last night I kept thinking about Sean, but he didn't even show up for class today.
I had my 9 AM class write, but at 10 AM both the class – the half of it that showed up – and I were too tired to do more than go over some old papers.
As for mail, all there was a note from Norton saying they didn't even want to see my book.
I managed to get through my noon class and then over to a meeting of the Book
Group, where Rosemary Jones and Jean Trebbi spoke about the libraries and Book and Author luncheons.
Nedda Anders and the others all saw my name in the Times Book Review, and they definitely want to give me a publication party.
"Fine," I said, "but something very simple and very cheap." Nedda can be relentless; her big idea was to hold the party at a veterinarian's office.
I know publicity will not help me sell the book, and I've had all the publicity I need or want for now.
Anyway, I got home an hour ago, turned on the air-conditioner (it's 87 degrees),
and tried to get comfortable.
Well, if this is the worst I can expect in "payment" for the good luck of last week, I'll consider myself fortunate. But I know how these things go – I've reached a negative cycle, as they say in the horoscopes.
Within the next month, I will have more than a few disasters and I'll realize life isn't as rosy as I thought.
Money will go into unexpected expenses. I'll be out of a job at BCC, and I am positive that I'll make no progress with commercial publishers or getting another college job.
Shit, I'm in a lousy mood, and the nagging backache makes it worse. Today is a good day to get into bed and shut out the lights (why can't we ever have good cloudy days?) and let my misery flow over me.
In another couple of weeks, Teresa will be here and then I'll be busy with finals and term papers, and then I've got to start teaching the new term.
And some woman writes a letter to the Herald to say that Broward Community College faculty are "underworked." I'd like to kill her. Hey, look, my hostility should have some target! Fuck it.
---
Thursday, March 18, 1982
10:30 PM. Larry and Mikey are watching Hill Street Blues in my bedroom, and I'm out in the living room.
I probably won't get much sleep tonight – in fact, I still don't know where I'm
going to sleep – but I can live without sleeping one night.
Last evening I got myself some tacos and went to bed early after calling Dad. He'd picked Marc up at the airport and said he didn't look well.
Dad told me he's just beginning to get over the shock of losing the shirt line. It's a real setback to him, but now he realizes that he's always got to be on the lookout for new lines.
Next week he and Mom go to New York, and he plans to look for a new shirt line there.
Dad also told me that Aunt Sydelle has announced that she's moving to Florida. I always knew she'd come down here when she didn't have the responsibility of looking after Grandma Sylvia. Anyway, she'll move here after Barbara's baby is born.
My back was somewhat better by morning and I felt good, wearing this neat new
shirt: a short-sleeved blue-and-purple plaid.
It was a hot day, and summer is in the air at school; everyone seems so relaxed.
My lit class was fun, as I went over a whole bunch of poems, from Dr. Williams and Auden (whose biography I'm reading) to Whitman and Dickinson.
I felt a bit guilty about punking out, but I put a note on my afternoon classroom door to the effect that my class was meeting in the library.
Over at my parents', I found Marc. He had just come from the doctor, who gave him a penicillin shot and all kinds of medicine. Marc doesn't have pneumonia, but he's very short of breath and looks weak and tired.
My mail included letters from Miriam and Avis (Sat Darshan, I mean – she began her letter with some invocation to the Deity/Guru and closed in her usual
weird way).
The Montalvo Center for the Arts has accepted me for their Artist-in-Residence program for the period from January 1-April 1, 1983. If nothing else happens, at least I'll have somewhere to go – but I'd prefer to be working.
I got caught in an incredible traffic jam at the airport, but Mikey and Larry found me after waiting only fifteen minutes. They both looked so pale; I'd forgotten how tan I am compared to Northerners.
We went to BCC, where I met with some students (Marilyn gave me suspicious looks), and then I took Larry and Mikey to lunch at The Hitching Post.
We spent most of the afternoon at the pool by Mom's house; it was really hot and sunny, and I kept flashing back to times I'd spent with them on the beach in Rockaway.
Both of them are as together and low-key as ever. I'm glad they're here.
That guy Mike Winerip from the Herald's Living section still wants to do a story on me, but I've got a bad feeling about this; he's coming to BCC tomorrow, and I wish he weren't.
Back at Sunrise, we shopped for a few groceries and Mikey took a shower. Then we went out to dinner and a movie (the dull Sharky's Machine) at the Mercede.
I think I might enjoy my weekend, but I have so many goddamn papers to mark, I don't know how they'll get done. I'll just have to hand them back whenever I get finished.
I wish poor Larry and Mikey could do something other than sit here while I go to work at school tomorrow.
Anyway, it's pleasant to have yet some more New York friends here; I hope they have a good time. They did get a bit sunburned today.
I keep thinking things will settle down, but they never seem to. Tomorrow will be a hectic day, but on Saturday Mikey wants to go to the beach. Oh well, I'd better start making sleeping arrangements for us.
---
Friday, March 19, 1982
Midnight. Larry just turned off Johnny Carson and went into the other room even though I told him he wasn't bothering me.
I'm enjoying Mikey and Larry's visit; it turned out not to be an inconvenience
but a treat.
I slept a good six hours last night but was up at 6 AM, so I decided to get to the college early.
I got a letter at school from a man in Delray Beach who told me there was a book called Lincoln's Doctor's Dog that was published in the 1930s; it was all about bestsellers.
Evidently he wrote Edwin McDowell too, for McDowell called me, asking if I'd known there was another book with the same title.
I told him no, thanked him for the mention, and we had a pleasant little conversation. He may do a clarification in a future column and mention me again; in any case, I told him about my problem with the "other" Richard Grayson who writes mysteries.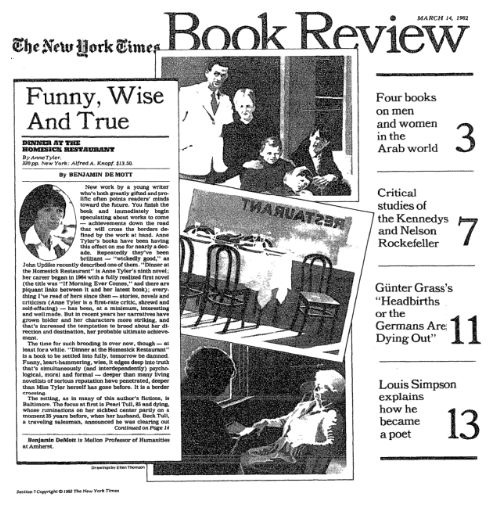 The Times Book Review mention was definitely the best publicity I've gotten; Mikey brought a copy with him, and Linda Lerner and Avis both wrote me that they'd seen it.
I imagine many people who know me saw it – Mikey said one of his lawyer friends asked if that was the writer-friend Mikey had in Florida.
After my 10 AM class wrote, I met Mike Winerip in my office. He's about my age, blond, Harvard-educated, from Boston.
We chatted for an hour and I blabbed about my early writings, my agoraphobia, my feelings about publishing, etc., etc.
He sat in on my noon class, in which I finished the boring section on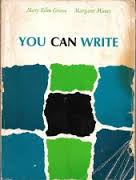 comparison/contrast.
I left him with my books, stories, reviews, resumes and other junk; he's going to go through it all this weekend and meet me on Monday at 1 PM.
Back at home, I found Mikey and Larry by the pool, working up terrific sunburns. Today was another scorcher.
We drove to Coconut Grove and ate at CocoPlum at 4 PM; I think they liked the neighborhood.
Then we drove out to Miami Beach and up A1A until we got to Hollywood; I wanted to take Mikey past the route he took a decade ago when the Democratic Convention bus took him from the downtown convention center up to the Diplomat, where the New York delegation was staying.
He said it didn't seem strange to him that our trip to Florida was ten years ago, but it does to me.
Both Mikey and Larry complain about the heat and neither of them are thrilled with South Florida. We stopped off at my parents' house – Marc seems to be getting better – and then went to Dania Jai-Alai.
It took me a while to understand the game, but even before I did, I bet a $2 quinella on 5-1, the year I was born, and ended up winning $26.80. I lost $4 on the next two races but Larry won a $48 quinella, and we decided to quit while we were ahead.
I was impatient to leave the jai-alai fronton before Mikey and Larry spent a fortune in quarters on one of those repulsively addictive video games, Galaxian and Space Invaders.
I can understand how people enjoy these video games, but they're so narcotic in their effect; they dull the sense of the passage of time and accomplish nothing.
Today's mail: Yaddo rejected me completely; my Associated Writing Programs Board of Directors ballot arrived (I'm one of 15 candidates for 4 seats on the AWP board); I got the CCLM and PEN newsletters, Writer's Digest, my new Tillie the All-Time Teller Card, and a great letter from Crad.
---
Sunday, March 21, 1982
8 PM. I didn't mark any papers this weekend, so my students will just have to understand. I'm very patient with their problems, so I don't foresee any real trouble.
But I did accomplish everything else I wanted to do this weekend – all my reading and correspondence – despite Mikey and Larry's visit.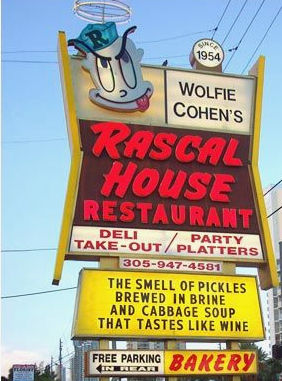 They kvetched a lot about the Florida heat and Mikey is one of those Manhattanites who believes that life ends at the East River.
I suppose South Florida isn't for everyone, and God knows there's a lot to hate about it: the materialism, the tackiness and vulgarity, the auto-centered life, the lack of culture, the relentless heat – not to mention the crime, the drugs and refugee problems.
But for me, at least, it has proven a haven.
When I see all these Northerners coming here, enjoying our winter sunshine and warmth, and then acting snotty and superior, it makes me as mad as I was back in New York when tourists derided the city.
After living here for 14 months, I have come to love the place – even though I've got to admit I always end up loving everywhere I've lived.
I slept well but much too briefly; a phone call from Larry's cousin in Boca Raton woke me at 8 AM.
While Larry went to visit his cousin, and Mikey went to have breakfast with his aunt, I stayed at my parents' house and read the papers.
Jonny went off to work at his job at an army/navy store, and Dad was up with a bad toothache (typical: he hasn't been to a dentist in five years – the old ostrich syndrome again); Marc seems to be getting better.
When Mikey and Larry returned, we watched TV, had lunch at Danny's, and shopped in the mall. I dropped them off at the airport about three hours ago.
Though both Larry and Mikey are fairly unimaginative characters, they have common sense, warmth and stability, and their visit was a treat.
When I say they are unimaginative, I mean that they – especially Mikey – seem to regard any statement or idea that's not conventional as outrageous.
Yet they are both liberal, tolerant and obviously intelligent, and each of them is my friend. What I've always loved about life is its variety – and I consider myself fortunate to have such diverse friends.
I feel a bit run-down, and if there ever is a good time to be sick, now isn't a bad
choice. Nothing much is scheduled for this week beyond tomorrow's nonsense with the Herald reporter.
I would dearly love the chance to be bored, but I'm afraid that's not going to happen. Undoubtedly God will throw a little action my way.