Tuesday, September 1, 1981
5 PM. I slept well last night and had a good class today. My contact lenses have been burning my eyes, so after lunch at Danny's, I stayed in all afternoon, with my exercises, my books and my soap operas.
Stories, a new magazine "dedicated to the work of today's masters," rejected my stories with a stupid letter saying that to them, a journalistic style is "no
style at all." I was going to try another submission, but why waste my time and money on obnoxious idiots? No doubt they'll be publishing boring, sound-alike crap.
In Coda, there was a listing for a job teaching creative writing at Middlebury College, but again, I'm not going to bother applying for a job for which Robert Pack won't consider someone like me.
Today the AWP Newsletter came, and in it Russell Banks had a surprisingly frank piece.
Listen to this: "We know little and care less about the work of the next generation, mainly because it cannot help us, it can only hurt and displace us . . . I see older writers losing touch, so that Don Hall, Jack Hawkes, or John Gardner can tell me nothing that I can trust about the work of my
contemporaries, and consequently I have to admit that as writers in their fifties are to me, so I am to writers in their thirties."
Banks goes on to say that Sukenick's American Book Review has just substituted new back-scratchers for those of the New York Review of Books and the Times Book Review, that there is a new Old Guard of magazines (American Poetry Review, Antaeus, Ploughshares, Fiction), and that the system runs on cronyism.
Unfortunately – or fortunately – the system is collapsing because there are no jobs for the new MFA's. If I couldn't get a job in creative writing, who could? Not anyone except Jayne Anne Phillips and a few other famous young writers.
Banks is right when he suggests that writing teachers help their students move into publishing, journalism, broadcasting, business. He tells how stupidly the University of Illinois Press looks over manuscripts for their short story series (which published his book). Well, I knew that already from my own experience with them.
I have little to be bitter about for myself, really, because I've done fabulously well. But the system does stink. Of course, as Banks points out, it's the writers who are a part of it who are the ones who suffer.
The new St. Lawrence Award for Short Fiction went to a book published by Joe David Bellamy's pal Robley Wilson's North American Review Press. In the long run it won't matter, as these people will fade into obscurity.
Meanwhile, I've got to remember that writing, not "success," is the important thing. I don't need academia. I don't need grants. I don't need anything.
Of course I'd be hypocritical if I didn't say I love getting money and respect and all that crap that comes with reviews and grants and residencies at MacDowell and VCCA – but that isn't what it's all about.
The most important things: be original, be honest, and be interesting.
Gary sounded awful when he called this afternoon. He told me he's been suffering from a bad cold since last week, when he was in bed for three days, and that certain people at work are pressuring him about his projects. He feels trapped in his job.
I still feel that, despite my job at BCC, I have my freedom.
---
Wednesday, September 2, 1981
7 PM. Josh called last evening and told me that his friend Barry has gotten use of a printing press and they may do a literary magazine or a chapbook of Josh's Fling pieces. That would be good for Josh, as he's feeling trapped in the computer world.
Josh said he got a letter from George about Disjointed Fictions coming out. In the letter, George began: "Richard Grayson suggested we contact you . . ." That embarrasses me a bit because it seems crass; an impersonal flyer would have made me feel less cheap. I hope no one gets offended – although I haven't really done anything wrong.
I watched a TV documentary about Pip's, the Sheepshead Bay nightclub where many comedians got their start: seeing that made me feel so nostalgic for Brooklyn.

Last night I had the worst insomnia: it was 4 AM and I was still wide awake. Nothing was bothering me, but my mind raced.
I actually was feeling quite good as I lay in bed. I decided that I would not want to trade places with anyone I know. Josh, Gary and others have too many hassles at work and aren't as free as I am; Avis has given control over her own mind to Yogi Bhajan; Teresa is too frantic and crisis-prone; Scott Sommer is too unhappy; my students are unsure of themselves; writers in their fifties, though successful, can't feel the things I feel.
I probably would not mind living the life of Alice or Mikey or June, though their lives are not as intellectual as I'd like.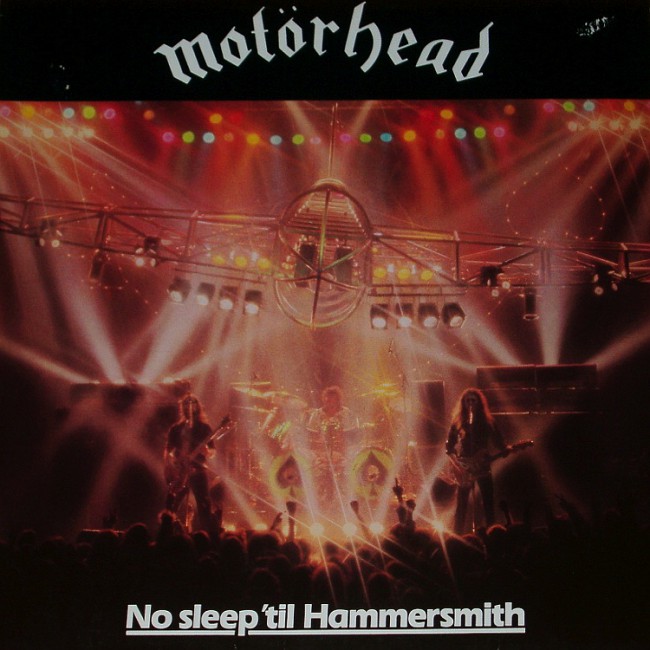 This is dumb, I know – but thoughts like this kept me awake all night.
At 7 AM, I felt like shit but I managed to have a decent 8 AM class. There's one boy, Kyle Pearson, straight as an arrow, who loves to come up and talk to me afterwards, mostly about football, a subject I know nothing about.
I worked on my rosters and spoke with another English teacher, Patrick, who also subscribes to Coda and is a decent poet himself. He went to the Poetry in a Pub readings, but Kirt turned him off; I think a lot of people are wary of Kirt and just don't like the guy. No doubt he'll end up Poet Laureate of Florida, for he seems in the Ed Skellings tradition. However, I don't think Kirt would make it anywhere else: certainly not up North or on the West Coast.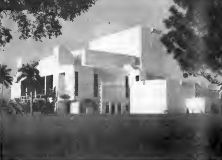 I also spoke with Phyllis, whom Jonny confides in after being in her class. She said that Jonny has a brilliant mind "but takes things too seriously."
"I told your brother to go out and get drunk," Phyllis said. "If I knew him better, I'd have told him to go out and get laid."
Jonny is definitely more intellectual than I am and probably not as outgoing. He needs the kind of girl I found in Shelli: at his age, even a crazy sexual relationship is better than none. I also think he should continue therapy and see more of the world than South Florida. If he lived in Manhattan, he wouldn't feel so out of place.
I had a pretty good 11 AM class, and the two afternoon classes went to the library orientation lecture, so I was relieved of teaching them.
Back home, I sat out by the pool for a precious hour, then came home and read my mail. Crad finally wrote: he's starting to turn a profit on his book and is generally happy. Crad definitely plans on a Florida vacation this winter, and I'm looking forward to his visit.
Brad responded to my letter. He's still not working, though his résumé is out places. Brad's letter contained a lot of gay references that made me realize that he's the only person with whom I really feel comfortable about my sexuality. I hope he isn't drinking again.
---
Thursday, September 3, 1981
11 PM. I fell asleep early but was awakened by a call from Kevin, who wanted to know when I'd have the page proofs of the book corrected and back to him; he also wants me to send him a photo, a bio note, and a canned review.
Two things that Kevin said bothered me. First, the Drake book has sold only 45 copies. Kevin attributed this to bad reviews in Publishers Weekly and Kirkus, and no review in Library Journal.
Second, Kevin asked me, in addition to the $500 I'll be giving him for 100 copies of the book, to lend him $1,000 for printing costs. I don't know if I want to do that. I'm just beginning to get on my feet financially, and frankly, I don't think my book will sell many more copies than Drake's did.
Kevin told me the profit margin is too low in paperback or in hardcover printings of less than a thousand copies. But what good is a profit margin if a book sells just 45 copies?
Kevin may be right when he talks of the future, of White Ewe Press having a backlist, and of the prestige of getting reviewed, but none of that matters to me.
No, I'm not going to give Kevin any loan. If he doesn't want to do the book, fine: our contract doesn't say anything about my subsidizing publication of the book. I don't need or want a vanity publisher.
Hell, I don't need a book. There's nothing this book can give me that Hitler didn't – except another book.
I did sleep soundly and woke up feeling good. My one class went well, and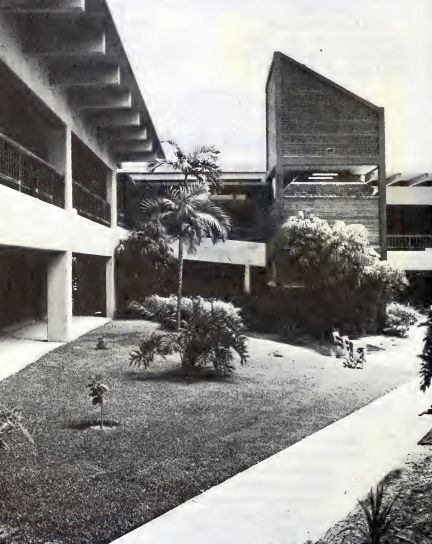 after it, I didn't linger too long on campus.
Yesterday Dr. Smith of Nova offered me a class on Tuesday and Thursday afternoons, but I value my free time more than the $750 salary and the name "Nova University" on my résumé, so I turned him down.
This afternoon Lisa gave me a haircut, though she said I didn't need one. Her trip to Taiwan was "good and bad": all of her old friends have left her hometown. She suggested that I get a permanent one day, to see how I'd look with curly hair. I'd like to see that happen.
Richmond College's transcript arrived at the personnel office of BCC, and I'm hoping that my additional graduate credits will boost my salary because they're supposed to pay more for a master's plus 30 credits than for just a master's degree.
I got another letter from George today. He's uncovered some weird goings-on at the paper. George says his wife is "kind and simple," and that's part of the marriage's problems. Things are not getting any better from his point of view.
Mikey phoned and said that while his mother doesn't have to be hospitalized, she is very weak. He may have to begin to support her, a prospect which naturally discourages him.
Mikey isn't making much money at Legal Aid now, and he feels this extra expense is only the beginning. His mother will be getting disability and Social Security and that won't be enough. They may even have to live together again.
Poor Mikey. There isn't much you can say, is there? Except that he's the most decent person I know and would rather die than do anything dishonorable. I wish I could help him somehow.
My little literary problems seem insignificant by comparison, but still they bother me. If I want Lincoln's Doctor's Dog published badly enough, I'll lend Kevin the money. If not, I won't – and he can bring out the book at a later date or not at all.
I wish I didn't have to rely on library sales, although I knew that we would when I signed the contract in December. Somehow Kevin will come up with the money to publish the book even without my loan, I suspect.
---
Saturday, September 5, 1981
11 PM. I don't believe in horoscopes, but mine have been pretty accurate lately. For the first couple of weeks in August, they said I was in a high cycle as regards career, publishing and money. This week the horoscopes told me to be wary of investing in a friend's project (the White Ewe Press book?). And today's horoscope said I should enjoy the day's "inactivity."
Last night and tonight, I relaxed by watching some good movies on cable TV: Airplane! and It's My Turn. I haven't been thinking about my writing or teaching career at all.
Today's only mail was the AWP Job List, which had a couple of jobs I once might have applied for but will not now. Who wants to teach comp in Joplin, Missouri?
I decided to head into Miami this morning, so I drove down University Drive to where it becomes NW 27th Avenue in Dade. By Liberty City, the Metro is under construction. I headed east on Calle Ocho, which always reminds me of being in Puerto Rico when I was a kid.
I went to Coconut Grove and walked around, browsing in bookstores and window-shopping in boutiques before having lunch at the Lum's there.
Then I headed out for a drive to Key Biscayne and back to Miami, where I traveled north. I do love Miami – and South Florida in general. The place has been good to me.
Last January, I couldn't foresee that I would end up here with a grant and a full-time college teaching job. I am definitely more relaxed here than I was in New York, and I feel comfortable with the slower pace.
This has been the hottest summer ever here, and while I complain about it, it's been quite bearable: no worse than last summer in New York. (However, another hurricane – Floyd – may be coming our way following Dennis.)
After an hour in the Aventura library, I went to see Grandma Sylvia. She looked bad, especially around the eyes; all week she'd been in bed with bad pains in her back, arms, and chest. Grandma doesn't know it's the aneurysm that will eventually kill her.
We chatted, as usual, in her kitchen. For some reason she confides in me and tells me things she says she would never tell Dad or Sydelle.
Her main concern in life is Grandpa Nat. Thrice she wept as she told me how he never gave up when she was so ill with cancer, how he came to the hospital before and after work, and spent all his money on her care.
"If it wasn't for Grandpa, I wouldn't be here today," she said, "so I've got to make sure he's cared for." She would like to take him home for an afternoon but is afraid to tell Dad to do that.
Grandma Sylvia feels that Grandpa Nat needs her, and that may be what's kept her alive this long.
When I got home, the phone rang, and it was Grandma Ethel, who told me that she and Jean Morse took Grandpa Herb to the doctor for a toe infection – which seems the least of his problems. He still is in a great deal of pain and won't eat, and Grandma Ethel says her angina is very bad and neither of them sleep well.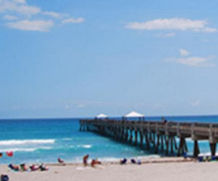 The Littmans dropped by on their way home from Jupiter; they had intended to stay there for the weekend, but sharks made the waters unsafe for swimming.
Mom told me she dreamed I won an NEA fellowship.
---
Monday, September 7, 1981
3 PM. For me, Labor Day has always been a watershed, the real beginning of the new year. But this year is different.
I'm in Florida, and there won't be any real fall here; the weather just goes on, 90° every day.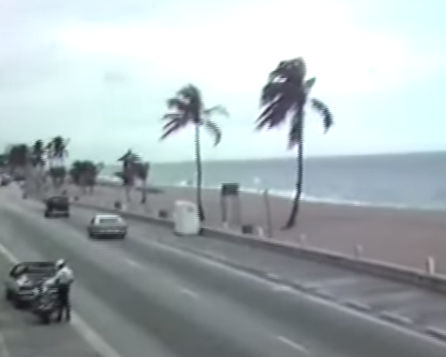 And the school term started two weeks ago instead of in September. This year even Rosh Hashona won't mean anything: instead of being off, I'll have to teach and there'll be no signs that it's the Jewish New Year.
Three years ago, I was living at home, preparing to teach at Kingsborough; Dad was undergoing surgery; Louis Strick had given my manuscript to Wesley.
Two years ago, I was thinking about finding my own place as our old house was sold and my parents were moving away; Avis was back from Europe and seeing Josh; I was teaching at Kingsborough and the School of Visual Arts.
Last year I was in Rockaway, and Labor Day was a pleasant interlude in a generally unhappy period; Avis, married and just becoming involved in Sikhism, came to the beach for a visit, as did Scott. It was the last day of the summer season in Rockaway.
Oh, I miss New York, as crummy as it is. We get WOR-TV, Channel 9, on cable, and today I watched the noon local news, eating up the film of Mayor Koch marching and being booed in the Labor Day parade, of a robbery at the Sheraton Centre, of a shooting near Prospect Park.
All New York has so many memories for me, it's hard to be away.
Last night I saw a Disney show about a TV executive who wants to create a series called Abraham Lincoln's Doctor's Dog. That spurred me to finish my proofreading, all except "The Smile in the Closet," which is so personal a story I am embarrassed to look at it. But I must.
Other stories in the book are very personal, too: "How Not to Write a Novel," "Diarrhea of a Writer," "Douglas, Apropros of Nothing." Well, I suppose that makes them good.
I borrowed a book of Jonny's, essays by François Truffaut, and I kept writing down quotes from his introduction, "What Do Critics Dream About?"
Here's something Proust wrote Marie Straus: "People of the world are so imbued with their own stupidity that they can never believe that one of their own has talent. They appreciate only people of letters who are not of their world."
That's probably why I'm ignored by the local book reviewers and why I'd be better understood in a foreign country.
But Truffaut made me see that bad reviews can be helpful – Flaubert said that all reviews are bad reviews – and that excessively good notices can stifle an artist.
What I hope for is a nice balance of failure and success.
Truffaut's favorite director is Jean Renoir. I've been coming across that quote from Rules of the Game: "The terrible thing is that everyone has his reasons."
I'll never forget the first time that I saw such films as Rules of the Game, Grand Illusion, Cocteau's Orpheus, Bergman's The Seventh Seal and Truffaut's own Jules and Jim on Channel 13 about ten years ago; it opened up a whole new world to me.
If I could ever do that with my writing – open up a whole new world to someone – I'd feel like a perfect success, no matter what bad reviews I'd gotten, no matter how unknown and ignored I was, how matter how few copies my books sold.
In the long run I will win as long as I don't lose sight of what it is I'm truly trying to achieve.
---
Tuesday, September 8, 1981
2 PM. A humid, rainy day. I've been in a rage ever since this morning, when I read a Herald article about a bill, passed in the legislature and written by Rep. Tom Bush of Fort Lauderdale, which prohibits the state from funding colleges where instructors "recognize or condone sex between unmarried persons."
Of course the main intent of the bill was gay-baiting.
The Education Commissioner and Florida State University are going to court to have the law declared unconstitutional. It's an obvious violation of First Amendment rights. Sen. Jack Gordon said that the law is making Florida a laughingstock just when it's trying to upgrade the quality of university education.
But Tom Bush, a lawyer and "conservative Christian," says that the problem is that there are too many liberal professors. "I absolutely believe no university professor should condone homosexuality," he said, "and I would do everything in my power to see that those professors are fired."
Well, I wrote Bush a letter in which I told him I am a Broward Community College teacher and I condone homosexuality. "Since you seem to be eager to persecute someone," I wrote, "you can start with one of your own constituents."
I doubt he'd make the mistake of taking me up on it. Still, I had to write him. Bullies have to be stood up to. Otherwise Bush will just go on to the next person and we'll end up in Nazi Germany. The Moral Majority shit is all around us. I feel I have to take a stand.
As it is, I hate being in the closet. I wonder just how many people would shun me if they knew I was gay. My family? My neighbors? My fellow faculty members?
Jim McKillop told me that a decade ago the most popular English instructor at BCC was fired "for being a homosexual."
"For being gay?" I said. "That's not a crime."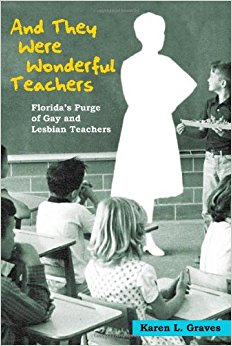 "Then it was," Jim said. "Anyway, they brought him up on trial and crushed him like a flea. There have been periodic witch hunts here . . . I have to watch myself because I'm single and they think I'm screwing all my girl students."
I'm not scared of witch hunts. If there were ever a scandal, the publicity would only end up helping my writing career. I'm no longer afraid of living honestly, and though I think Bush could make my life miserable for me, it would be worth it.
Hell, I'd fight back; I could even run against him in the GOP primary and try to take away his job. First of all, I'd be a perfect test case because I've never actually had homosexual relations. Thus, as Bush states, it's not a matter of conduct but a matter of thought and belief.
Somewhat grandiosely, I picture myself in a courtroom. Character witnesses testify as to my teaching and writing abilities and my niceness. Bush ends up looking like a fool and having to pay me $100,000 in damages.
Could the state take away my grant? Probably everything could or would be trumped up. But in the long run, I would win – because I'm right.
Of course, I might find out that people whom I thought were my friends were not, but it would still be worth it.
Anyway, I taught a lesson on verbs today – and I told my students that I condoned conjugating them. A photographer for the student newspaper, The Phoenix, came to take my picture for an article they're doing on my grant.