Friday October 2, 1981
9 PM. Mikey phoned several hours ago to say that his mother died last Sunday. I had been planning to call him this weekend; I couldn't imagine that his mother would die so quickly.
I told him how sorry I was and asked if I could help and wanted to know he was doing. Mikey said she died of heart failure, that the funeral was on Monday at Riverside in Far Rockaway. (Why did I want the details? Somehow it seemed important to know.)
His mother was buried next to her husband, Mikey's father, in Farmingdale. She left no will, and Mikey hopes her estate will pay off her debts. He said he had Rosh Hashona dinner with Larry and his family and that his cousin Priscilla
came to Rockaway to stay with him.
Mikey has to take everything from the apartment; tomorrow he's going to go through her clothes with Priscilla and Larry's mother. I wish I could be in New York to help Mikey, but he really sounded okay. "That's the way it goes," he said twice.
I can't believe that when I walk along the beach at Belle Harbor in Rockaway, Mikey's mother won't be there anymore. We had nice talks; I liked her and she seemed to like me. Gosh, I'll miss her.
My old friends seem to be present in my life these days. The other night I spoke to Gary, who said he'd felt run-down lately. He just had gotten back from an unfruitful meeting the with the May Company people in St. Louis; they shut down his project.
Gary said he went to a Reform temple for the holiday and is planning to go to
New England next weekend to visit his friend Phil at Holy Cross and to see the autumn leaves.
Sounding tired, Gary said he'd try to make time to join me in Florida sometime this winter.
Yesterday Alice called. She and Peter will probably visit me separately next month. Although she was busy at the Weight Watchers office, Alice still took time out to hear about my renting the condo and about my teaching, etc.
Today I got a beautiful ten-page letter from Elihu, all about how he feels about turning 30 and visiting San Francisco (he didn't fall in love with it) and working on Wall Street (he's been at Goldman, Sachs a year now) despite still being a radical at heart.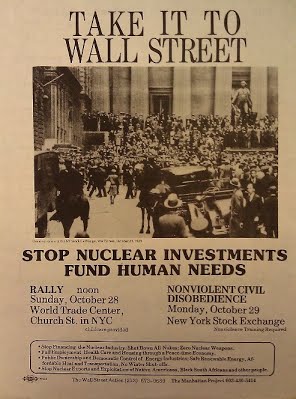 Elihu has decided that he'd like to settle down with some guy in a more-or-less permanent arrangement: "Of course finding him may not be easy."
He tells me that he believes that someday I'll write "a novel which will explain this letter and everything else in our lives for the past thirty years."
I did not sleep much last night. I was thinking – oddly enough – about whether I should I have a will and if I should leave everything to the NAACP the way Dorothy Parker did.
Mom and Dad were gone even before I got up at 7 AM; they're in Atlanta now, at the Days Inn. I had four good classes today and made contact with my students. I really do enjoy my job sometimes.
Our union seems ready to accept a 10% pay increase, which is fine with me. I was glad to learn it will be retroactive.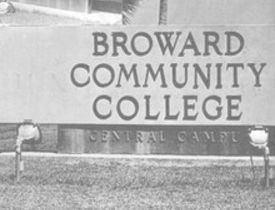 Casey asked if I'd cover his class on Yom Kippur, but I told him I didn't want to get in trouble. He thought I meant with the college, but I told him, "No, I mean with Him – the Department Chairperson Upstairs . . . You'd better find a Gentile to do it." Neither of us knew that the other was Jewish.
When I told Gary that I really looked forward to the weekends now that I had a full-time job, he said, "Welcome to the real world."
Well, maybe the real world will begin to make sense soon. Life is so relentless. Will I ever do what Elihu says I will do and write a book that makes sense out of it?
---
Saturday, October 3, 1981
11 PM. For the past six weeks, I've been living a very Spartan life, doing nothing more than sleeping, eating, reading, writing, teaching and watching TV.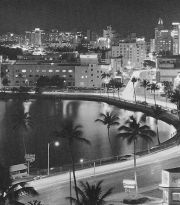 I hadn't been out of the house for a single evening until tonight. That made me forget how much I love Florida at night. I took a leisurely drive to North Miami Beach, then up to Hallandale and across to Collins Avenue into Miami Beach.
Before tonight, I felt almost as if I were becoming agoraphobic again. Of course, I'm not. Still, I wonder if I would have enjoyed tonight as much as I did if I hadn't had so little stimulation in the past few weeks.
One thing agoraphobia taught me was to be grateful for small pleasures. When you have trouble leaving your house, a peaceful excursion to the post office can be a neat little experience, something special.
Perhaps my bland, dull lifestyle is a way of disciplining myself as a writer. I doubt I can ever be a John Irving, though, and write the novel that Elihu and Alice and Teresa think I can write: "the book that will explain the past thirty years," Elihu called it. Fat chance.
But I do find my experiences growing richer as I get older, as Elihu said his were. Last night, reading Emerson's "Experience" for the first time since Virginia, I felt very good about my life and about life in general.
Mikey's mother's death – I found her obituary notice in yesterday's Times – is very sad, but she was a good woman, and many people will remember her fondly.
As difficult as it is for Mikey now, it could have been worse. He's been freed of the responsibilities of caring for and supporting a sick parent. He can go on with his life, and knowing Mikey, he surely will do just fine.
This morning I plunked myself down by the pool and spent an hour alone outside, working up a nice red glow – which always cheers me up. I exercised and then went to the Sunrise library, where I found an article by Ed Hogan in Publishers Weekly, about small press distributors; it did mention Ed's new Zephyr Press.
For lunch, I had roast beef and a free Tab at Arby's, went to buy the Times and chat with my friend the storeowner, and came home to get the mail. Dad got a couple of checks, and I got a letter from Harvey.
He and Dick finished their screenplay. Harvey says it's very good, but the bigwigs all say, "This is gorgeous, fells, but you've gotta give us something commercial."
Since 80% of moviegoers are under 25, they've got to write something based on one of a dozen formulas. "Everyone wants 'concepts' that can be turned into 'packages,'" Harvey wrote.
He said they've decided on a new game plan: to buy video equipment and tape commercials for local advertisers in the Santa Barbara area. If that's successful, they can go into entertainment video. Harvey calls Santa Barbara a rich person's playground, a Reaganite fantasy – "but I want in."
Laurie wrote him that she's not teaching anymore and has hardly written anything lately. She and her boyfriend are managing an apartment house in Park Slope.
Harvey said that people had been speculating as to my whereabouts and that he actually believed it when Joel Agee wrote him that I'd "signed aboard a lobster boat out of San Francisco to gather material for a rollicking neo-realistic novel."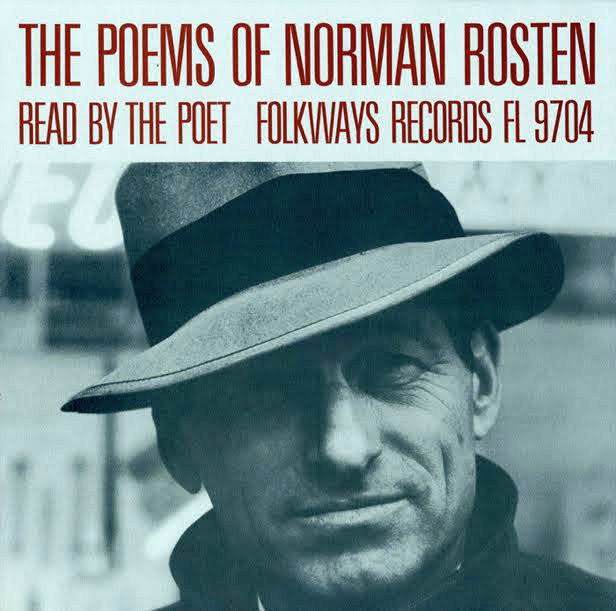 The other item in today's mail was the Brooklyn College Literary Review, a mammoth exercise featuring Norman Rosten and other alumni.
I haven't been able to steel myself to look at my stories yet, but I like Matthew Paris's funny contributor's note which said that I write in the Batcave and that I "keep kosher and wear only one color at a time."
Josh called, wanting to tell me had good news: Newsday bought his article on going from an MFA in creative writing to college teaching to truck driving to computer programming.
Josh had no idea that Newsday is one of the most important newspapers in the country and he seemed annoyed that they were paying him "only" $75.
"You idiot!" I shouted. "That's good money, and this is the best thing you've ever done." Josh is going to make it, and this publication is going to look great on his résumé.
I phoned Kevin, who said that he re-proofed Dog and found twenty more typos. I guess I did a really poor job. But after one more proofing, the book goes off to the printers in Michigan this week.
Kevin now thinks he won't need to borrow more than $500 from me. The Ellsberg book is out and "it looks beautiful," according to Kevin. He's printing up a new White Ewe Press catalog next week and will send me a hundred copies.
Like Kevin, I'm beginning to feel optimistic about the book.
I spoke to Grandma Ethel, who sounded all right but said that she and Grandpa Herb were both feeling weak and ill. When she said, "I pray that they ask you to stay on at the college," I didn't tell her I don't want to stay on beyond this year.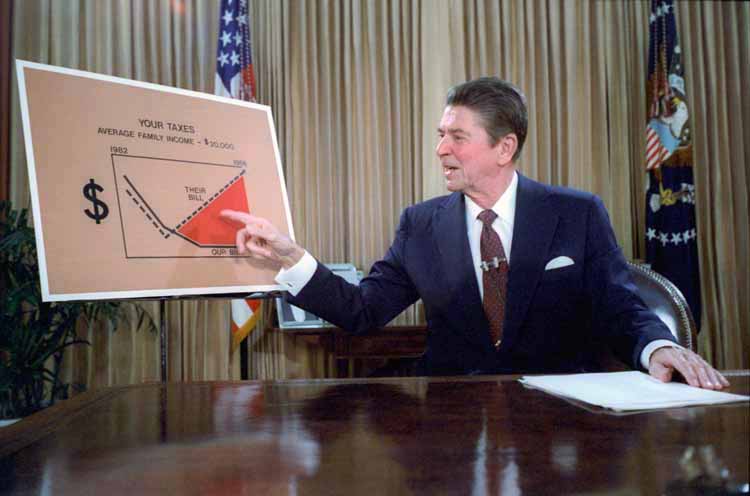 Grandma Ethel, like my other grandparents and my parents, has a Depression-era mentality. (Of course, they might be right in tune with the times under Reagan.) They just want me to have a safe job.
Or, as Aunt Sydelle said when I visited her and Grandma Sylvia in North Miami Beach on my way back from Miami tonight, "You should have been a lawyer."
They don't understand that I'm a writer; they all seem to think it's some quaint kind of hobby, like needlepoint.
Grandma Sylvia was all dressed up and looked good tonight. But she said the food at their dinner out at a Chinese restaurant was "terrible."
She dotes on me, though, and somehow she got it into her head that she drove me to school every day when I was a kid. Oddly, her deafness has made her more serene and sweet these days: she sits quietly smiling and then says something completely irrelevant and funny.
Aunt Sydelle also looks good despite her broken hand and her endless complaints. She said she didn't recognize Marc when she saw him at Joel's house when she went there to visit her grandson; she thought Marc was Joel's brother at first.
Michael is very sad-looking, Sydelle says, and will not talk about Robin to anyone: "What happened will scar him for life."
I suppose it could: we all have childhood fears about being abandoned by our parents, but for Michael, it literally happened. Although Robin sends him letters, Sydelle just keeps them because Joel said seeing them would upset Michael.
I take some things Sydelle says with a grain of salt, like her comments that Michael is poorly dressed and "living terribly in that horrible Village." She told me she gives Joel and Lynn money to support Michael and says she wonders how her daughter can live with herself after leaving him for wherever she is now.
Today it was only 45° in New York – Grandma Ethel said they had the steam on – and once again living down here, where it's summerlike, seems well worth it.
---
Tuesday, October 6, 1981
5 PM. When I woke up at 7:30 AM, I turned on the TV and heard the first bulletin about what later turned out to be the assassination of President Sadat.
It seems as though every few months the same thing keeps happening. At first it appeared that Sadat, like Reagan and the Pope, would survive the attempt on his life, but when I got home from school at 2 PM, his death was confirmed.
As usual, TV performed at its best in a crisis, informing and – in a way – comforting us. Sadat surely was the great leader of our time, a man of vision and courage. The global village reacted with anguish in most countries, with worry in Israel, with joy in Libya.
It's amazing how the technology has made McLuhan's phrase come true. In the last couple of hours, I've watched the assassination – a bloody spectacle, with one horrific
scene as a man showed his arm, shot off at the elbow – in Cairo, and I've seen the reaction at the UN General Assembly, the White House, and in Jerusalem, Tripoli, New York and Atlanta.
Speaking of Atlanta, Mom called from there last night and said the menswear show was "dead" and that they'd be home tomorrow night.
I called Grandma Sylvia's house to check up on her and spoke to Aunt Sydelle, who said that their neighbor who was there on Saturday night called her the next day to say what a personable, handsome grandson Grandma had. "The woman must be senile," I told Sydelle.
I managed to get all my marking done this morning, so I suppose I didn't have to feel so overwhelmed yesterday. At school, I spent my class hour reading as they took the exam; then I left all my books in my office and had lunch in the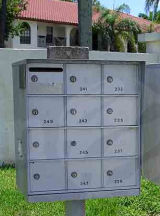 Broward Mall.
At home, I picked up today's mail (and yesterday's, which must have arrived after 7 PM). Libby sent a postcard from Reno, where she and Grant are vacationing.
Susan Mernit wrote that her sister's pre-wedding party was a success, that Spencer has colitis, and that she found an agent who has doubts about her novel but wants her to do a money-making nonfiction rock reference book.
Susan will also sign a contract to write a screenplay for her future brother-in-law, who's raised $20,000 towards a small, low-budget production. Thanks to Reagan's cuts, Susan said, Teachers and Writers Collaborative will not be doing much this year in terms of programs in the New York City schools.
Right now, Susan's only income comes from her few hours at the senior center in Forest Hills (where Diane is teaching a Touro class) and her unemployment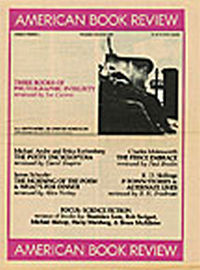 checks. She thought that American Book Review "roasted" her poetry book and said that she will be running the New York Book Fair next April, albeit unenthusiastically.
Crad writes that Toronto has already turned very cold, but that he did well selling on the street in September and hopes to sell out Human Secrets (Book One) by December. Rick Peabody asked Crad for his books, saying I'd mentioned him in an interview.
Crad has officially sold the print runs of about 1,000 each of his first three books: World Under Anaesthesia, Gainfully Employed in Limbo and Mental Cases.
George wrote that he sent off copies of Disjointed Fictions to the reviewers and journalists I told him about and said he delivered his sister's baby and got sick in
the rain.
My mail subscription to the Lynchburg News began; I hope to get material to do a story about Falwell and the Moral Majority.
No other mail of consequence today.
---
Thursday, October 8, 1981
4 PM. This has been a creepy Yom Kippur. I should not have gone to work today: I feel lousy about it and angry at the college for having school and at myself for going in. I should have stood up for my rights;
I'm not proud of myself for having been a terrible Jew today. It's as if I were telling Grasso and Company that my job means more to me than my ethnic heritage (I can't say religion).
Later I have to go over to the Maynards' to pick up the lease and my keys and then I have a million things to do. Pete Cherches and I planned to see Mommie Dearest tonight, and given all the pressure I feel, I hope I can keep my mind on being a friend and seeing a movie.
Miriam writes that she's coming to visit next week. Teresa called to say that she'll be coming next month. Judith Cofer wrote that she'd like to see me and discuss my stories and fiction writing.
Of course I want to see all my friends – but I feel pressured by work, which is crowding out everything else in my life. I really resent teaching and all the demands it makes on my time.
So when Dad said last night that I should hope and pray that I get asked back at BCC next year, I blew up. Not at him and not right away – but I woke up in the middle of the night in a seething rage. If I knew I had to be back at BCC next
year, I would feel every bit as desperate as I did when I felt trapped in the adjunct scene in New York.
I feel that staying on at BCC would be the death of me. And it enrages me that after all these years, my father can't see it my way, that he'd rather see me take the safe way out, that he doesn't believe in me.
Shit, everything seems lousy today, this fucking heat especially. It is still over 90°, and my Buick's air conditioner doesn't seem to be able to cool things off. I'm so tired of sweating constantly.
Dad says I do nothing but gripe about my job, Florida, etc. Am I never to be satisfied?
And yet in another way, I am happy: my life, I know, is a good one, and just because I complain doesn't mean I'm not grateful for what I have.
Oh well, getting this off my chest has actually made me feel better. . .
*
2 AM. I feel much more relaxed. It's a delicious treat to stay up this late on a weekday.
I borrowed the Camaro and picked up the keys and lease to the apartment from Mike. So now I can move into my new place whenever I want.
Then I drove up to Tamarac to see Pete at his mother's house. He showed me his Casio electronic music instrument and how he uses it with his pieces like "It's Uncle" and "Kennedy's Brain."
The result was genius. "You've invented a new art form," I said. "Disco fiction."
Pete said he now considers himself more of a performance artist than a lit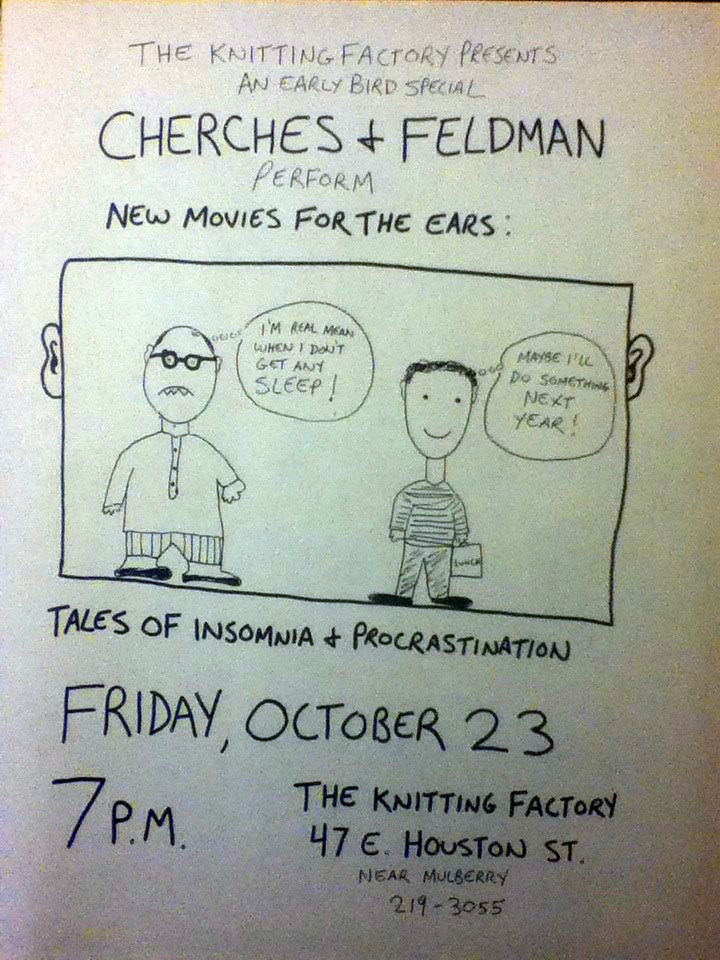 erary one. I think his work is moving into a new and  interesting direction. My friends have to be the most talented people in the world. (Why do I seem to take credit for them? I don't mean to.)
We had free passes to see the occasionally hilarious (unintentionally) Mommie Dearest. The evening out lifted my mood considerably.
I got home at 12:30 AM and just watched a soft porn film on cable TV.
---
Friday, October 9, 1981
9 PM. Despite the brutal heat, I took advantage of BCC's "fall holiday" to do errands.
I went over to my new apartment and introduced myself to a neighbor, Yvonne, an older Jewish lady who was cooking something that smelled good.
The apartmen
t opened to my keys, and for the first time I was in it alone. It had a musty smell because the air conditioner hasn't been turned on for a long time.
I can definitely fit my couch in the living room. I might use the dining room table as my desk. In order to have more room in the bedroom to exercise, I'll need to push the king-size bed a few feet over to the side.
The place is a bit too cluttered, but it's more modern than my Rockaway apartment was, and I should be able to live comfortably there.
At the Phone Center Store in Plantation, I ordered phone service ($44.65 hookup charge, which they do from the office). I didn't need a deposit and was able to take my phone, a red standard touch-tone job, which should be operational by Wednesday. My new number: 485-0599.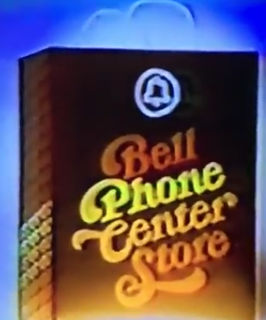 I took money out of the bank, bought $20 worth of household supplies (paper goods, cleaning products, bathroom supplies) at K-Mart, and came home to do an hour of stomach exercises.
Josh mailed the article he sold to Newsday: it was superb, far better than anything I've seen by him. Its sophistication surprised me: Josh never seemed so good a stylist as he is in this piece. I'd like to use it in my classes.
Although it would be easier if things cooled off, I am terrifyingly happy these days; my life is so wonderful that it scares me, and that's why I feel I have to complain so much. Does that make sense?
---
Sunday, October 11, 1981
7 PM. This oppressive heat continues with no end in sight. I've been back in Florida eleven weeks now, and I don't think that more than a handful of days have had highs of less than 90°.
Today hit a record-breaking 95°, and I've just about reached the end of my tolerance. This heat can be as unbearable as a freezing Northern winter. When I have things to do, it makes it so difficult. The Buick's air conditioner conked out today, of course.
I dread the upcoming week, though I suppose not in the way I dreaded the busy week when I moved to Rockaway exactly two years ago. Now I'm a bit more secure financially and professionally – at least temporarily – and I don't have to cope with rushing back and forth among different colleges in New York.
But I wish I had gone back to New York for a visit this weekend. I just spoke to Josh, who said it was very cool there, in the 50°s, and invigorating.
Last night I finished all my marking, and after I read the Sunday papers, I went over to take Pete out to lunch at Deli Masters. We were the only ones there, and the owner seemed annoyed that we had come.
I read Pete a couple of my South Florida stories, which he said were "really stupid" and I showed him Crad Kilodney's books, as well as The Aspect Anthology and the Brooklyn College Alumni Literary Review.
After driving around for an hour, we went to my apartment, which Pete thought looked like a motel room. Unpacking a few boxes, I discovered my oldest pal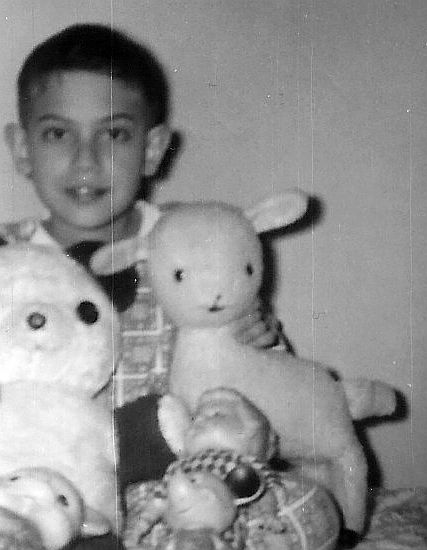 Lambie Pie, whose music box just barely plays "Mary Had a Little Lamb"; I think its stay in the warehouse did not do the lamb any good.
Pete was amused by my collection of autographed Time magazine covers, and I found some jackets, shirts and slacks I had forgotten about. Remember how I packed all those cartons back in late December and early January in my freezing Rockaway apartment?
I threw so much away then: dozens and dozens of books went down the incinerator chute, as did a number of my own stories (now lost forever) in manuscript, endless notebooks and other memorabilia.
My new apartment is only a temporary resting place, and I doubt I'll have a permanent home before the end of this decade, so I had better travel light.
Chances are, when this year in Florida ends, I'll have very little to show for it. I don't expect to get a full-time teaching job anywhere else; Lincoln's Doctor's Dog will sell fewer than 300 copies; none of my other book projects will pan out.
But if I'm lucky, I'll have saved about $1,000 – just enough to have a small cushion to exist on as I start all over again somewhere else (somewhere cooler). And I'll have new experiences – if I don't dull myself with trivia and careerism.
Would I give it all up for one fantastic love affair? Sadly, I'm jerky enough so that I probably wouldn't. Poor me.