Friday, May 15, 1981
Midnight. The past two days have been glorious. I'm really very happy.
This afternoon I had a session with Dr. Pasquale, whom it was good to see again. He gave me a clean bill of mental health after I told him how I was doing and about everything that had happened since September.
Dr. Pasquale reminded me of last July, when I told him, "I no longer feel optimistic about life. I've realized that sometimes things don't work out."
He pointed out that really nothing has changed since then in terms of my having more money or being more successful as a writer or being able to get a full-time teaching job. What's changed is my attitude.
Florida was not the cause of my happiness, he said, but the effect of a conscious, deliberate resolution of my conflicts.
Obviously this great mood can't last, but it's important for me to see that I can control a good deal of my life and that I can cede control over the uncontrollable external factors.
Dr. Pasquale said I looked great physically, and I know it too, with my beard and my tan and my nice Sasson clothes. I hate to give myself a kinahora, but I do handle things so much better now.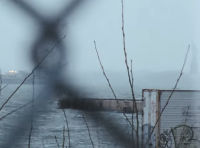 Since I've arrived in New York, my dizziness at night has been unrelenting, but until now I haven't given in to it. On Wednesday night I didn't get to sleep until 6 AM, but I made good use of the time awake by cleaning the apartment, writing letters, and doing 100 pushups.
Yesterday I sat with Grandpa Herb for a couple of hours while Grandma Ethel went out to a luncheon. He is still very weak and in pain. When Grandma came in, she started complaining: "He's not getting better," she wailed to me. No, he's not. Grandpa Herb is dying, and I think he knows it, too.
Mom's first package of my mail arrived. Most of it was junk except for letters from Ronna and George. George got a grant from the Coordinating Council of Literary Magazines and says he will print Disjointed Fictions in a
"nifty" edition if I give him the money to typeset it.
I sent him a $100 check and sent along some blurbs from Hitler he can use for the back cover. It will be worth it to me if I can get out an edition of the chapbook I can really be proud of. Besides, it's one more thing to look forward to.
At the 42nd Street library today I found the review of Hitler from fiction international, which was more "mixed" than a pan. The reviewer disliked my funny stories (too cute, too facile) and loved the serious pieces like "Princess" and "Bremen."
It was nice to be reviewed alongside Baumbach, Ishmael Reed, Stanley Elkin, T.C. Boyle and John Casey.
At the Gotham Book Mart, I found an issue of Hanging Loose whic
h contained my "Affirmative Action"; it's always nice to see a new story in print.
After getting Ronna's letter, I called her and we had a friendly chat. She's moving to the West Side soon to share an apartment with a woman who has been living there for a while. Her job is terrible and she's anxious to start looking for a better position.
Her uncle and aunt are moving to Florida, and her mother may join them; her sister (whom I called today) still lives in the Heights and works at the Board of Health.
Ronna's relationship with Jordan is "stagnating," despite or because of his constant pressure for her to marry him. "I'm going to be single forever," Ronna told me.
Although Ronna puts down the Sun Belt, I overlooked it and we agreed to
get together.
This evening I had a fun dinner with Simon and Josh at Mr. Souvlaki on Montague Street; then we sat in my car as the rain fell, and it felt just like old times.
June called for a long talk. She and Cliff had a bad experience with their Simon & Schuster book about the Daily News despite the News' willingness to advertise the book. Simon & Schuster wouldn't budge from just doing library sales; Typical of publishing craziness.
I'm having a good time here in New York. Having a phone helps.
---
Saturday, May 16, 1981
5 PM. Last night I was terribly dizzy again and didn't get to sleep until 6 AM. Or perhaps I was asleep earlier but it was too light to be satisfying.
I haven't done much today. When I was out, I did a little marketing, xeroxed the fiction international review and the Hanging Loose stories, and I had Joel Deutsch refill my prescription for Actifed.
I came home at 1 PM and have been on the phone ever since. I left messages with Bill-Dale and Wesley, and I got through to Elihu, Avis and Justin.
Elihu is still at the securities firm on Wall Street, and he's been teaching history at LIU two nights a week. Consequently, he's very busy and couldn't tell me much that was new.
Elihu's brot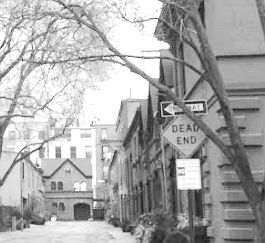 her and his wife had a baby boy. Stephen thinks this is going to be his last term teaching at Kingsborough. Sooner or later, every adjunct realizes it's a dead end.
When I told Elihu about New Orleans, he got very excited because he was there in December and fell in love with the city. He stayed at a boarding house in the French Quarter but saw the neighborhood around Audubon Park and like it a lot.
Elihu had to rush out to the Long Island Historical Society but said he'd been in touch.
When she and Anthony were in Provincetown last weekend, Avis got an impacted wisdom tooth and was in terrible pain. On Monday her throat closed up, her face was swollen, and she couldn't eat for days.
Tonight she and Anthony are going to a party at the ashram, but Avis sounded pretty sensible.
I'm going over to Justin's in a little while, as he invited me for dinner. He left his job with Alexander H. Cohen and his wife and is now working for a British film producer who's also doing a Broadway musical in the fall.
The latest batch of mail Mom sent arrived today. Susan Schaeffer thanked me for sending her Eight Years in Another World. She got out of the hospital without her fever ever being diagnosed.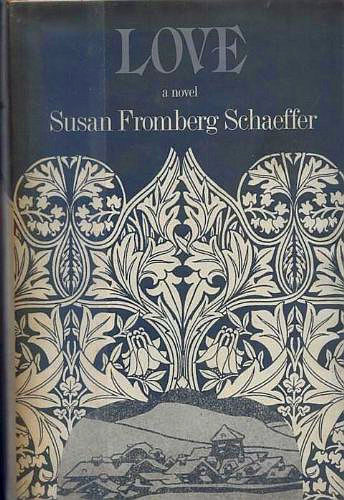 Now she's got an eye infection and has given up writing for a while – and is surprised how well she's managing. The Brooklyn College MFA program is till fraught with politics, "and the worst student just won the fiction award – so what else is new?"
Carolyn Bennett wrote and said I should call her while I'm in New York. She's still working on her novel, but of course is otherwise very busy with her job at Berlitz/Macmillan.
I got the new Small Press Review and AWP Newsletter (which contains a request from me and Josh to hear from MFA grads who have alternate, non-academic careers), and a few other odds and ends. Well, I'm off to Park Slope now.
---
Sunday, May 17, 1981
9 PM. Just before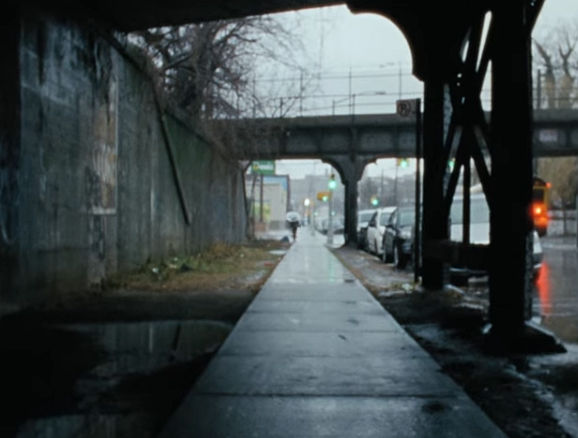 I left for Justin's yesterday, Mom called. She asked if I had any intentions of staying on in New York City after June. I told her no. As much as I enjoy being with my friends, I don't want to stay here.
If New Orleans doesn't work out, I'll return to Florida and establish myself there. Wherever I do go, I plan to keep my Florida residency for purposes of grants, etc. There's a shortage of writers in Florida and I want to stake out the territory for myself.
When the new Disjointed Fictions comes out, it will say that I live in Davie.
Mom said they'll give up this apartment at the end of June, and we discussed the best way of dealing with the furniture here: selling it off or shipping it to Florida or even to New Orleans.
Mom and Dad will be in New York in three weeks so I'll have some help in taking care of things. Marc is looking for an apartment, but I told Mom I couldn't live with him even if I return to Florida.
Right now my life is so uncertain, but I don't feel scared. I know that the struggle will continue. I've had four months of tranquility and I'm prepared for Hell again.
Not that last year was Hell, of course. Looking back, I see that it was a very important time in my life; as Emerson says, in retrospect "all things assume pleasing forms, as do clouds far off."
When I arrived in Park Slope, Justin greeted me warmly. I met his roommate Annette, who said she'd heard a lot about me. (Ari was away for the weekend.)
Justin looked very thin, but again, I know I'm not attracted to him. He had cheese and crackers ready for me, and he told me about his new job and the musical, Good Sports, they're planning to do on Broadway, maybe with the backing of Sasson's Paul Guez.
(Today at Alice's, Peter told me he'd read the script of Good Sports and it has no chance of success. Peter said it's created by people who have absolutely no feeling for sports.)
Justin gave me a copy of a play he'd just finished, and I promised to give him a prompt and honest critique. He showed me letters that Avis has gotten at the Park Slope address – most of the letters are from Germany – and said that Avis seems to have no interest in picking them up.
Justin asked if I would take them to Avis, but when I saw the letter from Helmut postmarked August 20, 1980, I knew I would open it if
I had it alone. (It probably would have been in German.)
Justin and I walked over to Seventh Avenue and had dinner at The Gazebo.
He's making only $200 a week but spends $60 a week on therapy (two sessions); frankly, I don't know how he survives. But as Justin said, in the theater, there's nowhere else to go.
We drove back to this neighborhood and saw Polanski's Tess at the Avenue U Theater; it was a beautiful film, very faithful to Hardy's novel.
After I took Justin back home, I picked up the Sunday Times at the newsstand at Grand Army Plaza and read it until 2 AM. Again it was 5 AM before I got to bed, but I slept well, dreaming of Florida, New Orleans and New York, and didn't wake up until noon.
This afternoon I drove to the Village and visited Peter and Alice. It was good to be in Alice's apartment again, to sit and drink iced tea in the living room and tell jokes with her and Peter.
She showed me an issue of Jump River Review which featured Paul Fericano's Stoogist Manifesto; the editor, Mark, and his wife recently had a baby and he's thrilled to be a daddy.
Alice and Peter are going to Kansas City next week for the Weight Watchers convention. Andreas told Alice that when she gets down to 105 pounds, he'll take her to New Orleans, so I just might see her there in the fall.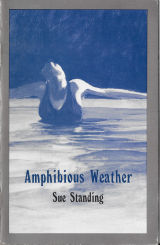 When Alice and Peter left to second-act an Off-Broadway show, I went to the new West Fourth Street Bookstore, where there was a publication party for Sue Standing's Amphibious Weather. I went up to Ed Hogan, who recognized me despite my beard (but then I recognized Ed despite his beard).
Ed said that he and the other editors were still reading my manuscript and should get back to me by the summer's end. I would be pleased if Zephyr Press could do as good a job for me as they did for Sue.
Ed and his co-editors know a lot about small press publishing and they seem to be proceeding intelligently. They're also sweet people. Susan Lloyd McGarry's essay on me will be reprinted in The Aspect Anthology, which Ed is typesetting now.
I had dinner at The Bagel, just like old times.
---
Tuesday, May 19, 1981
3 PM. Yesterday in my anxiety and depression, I asked for a good night's sleep. My wish was granted.
I had a blissful night, due in large part to a dream I had in which I was pregnant. There was no sign of pregnancy; I just learned I was having a baby and this news made me joyful through the next few dreams and even when I woke up.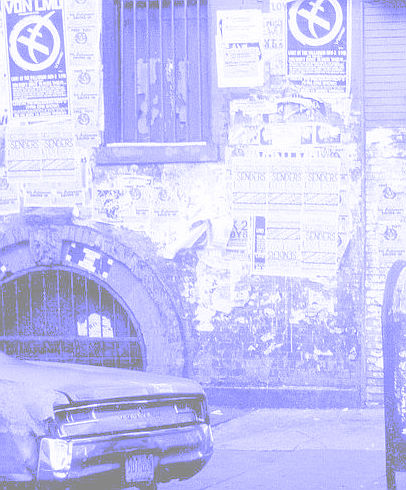 The dream seems to have colored my whole day a pastel blue. Hey, I just remembered: Yesterday I thought to myself, I'm nauseated in the mornings, I feel bloated and gassy and upset for now reason, so maybe I'm pregnant.
What does this mean? For one thing, it may relate to my sexuality. To become pregnant, one must have sex. Although a man having a baby is unnatural, it seemed to be normal in my dream.
Maybe I'm finally – even unconsciously – coming over to see my homosexuality as something natural. Talking to Brad last night was so nice.
He remarked, "From your stories, I can see I played a part in your formative years."
"As I recall, Brad," I said, "they were your formative years, too."
"That's what made it so sweet," Brad said.
Wouldn't it be funny if, after all these years, I finally slept with Brad? Could a novel end any better?
I called Wesley, too, thinking I'd interrupted him at something important.
"No," Wes said. "I was just thinking about life." He said he's been like everyone else (Ronna, Simon, Grandma Ethel), on the verge of a nervous breakdown, even though things are going okay.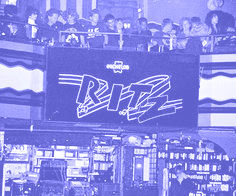 Wes is having money problems, but he quit his job at the mental hospital and is doing well with his group. He has a manager who put $5,000 in a demo record and videotape that Wes has high hopes for. They're playing The Ritz on Monday night and I hope to go.
Marla is working at a florist shop and taking acting lessons; she'll be appearing on a Tom Stoppard play on WBAI.
After Brad and Wes, I called Vito at the Abbey-Victoria newsstand. They'll be tearing down the hotel this fall ("A historic landmark like that!" I said), and Vito will begin Brooklyn Law School then. He did well on his law
boards and is getting a scholarship.
Vito's mother is still on Coney Island Avenue, his family is the same as ever, and he's still best friends with Willie.
We reminisced about everyone from the old days, and I brought Vito up-to-date on Scott's marriage, Avis's conversion to Sikhism, Mikey's legal aid job, Libby's life in California, Gary's divorce, and Ronna's doings.
"How come you're the only person who keeps up with everyone?" Vito asked.
I don't know. I just have this terrible fear of letting go of people. Since I've been in New York this month, I've touched base with a dozen old friends and there are still more on my list.
I also called Kevin Urick in Washington, but he was very busy with grading papers and didn't say a thing about the book.
Yesterday I almost ran into Howard Nimchinsky, the Kingsborough English chair, on Sheepshead Bay Road, and I felt a little guilty about playing a prank (the fake letter with his name in Rustler asking Crad for a textbook on nude wrestling) on such a hapless person as Howard.
I spent tod
ay at my grandparents'. Grandpa Herb's voice has gotten weak and old, but he didn't look too bad – although maybe I'm just getting used to his poor health.
Saroyan died. A few days ago he called AP and said, "I know everybody has to die, but I always believed an exception would be made in my case. What now?"
---
Thursday, May 21, 1981
Midnight. I'm lying on Teresa's sofa bed, listening to WNEW-FM; Wesley told me that Vin Scelsa will be playing one of The Connection's songs tonight.
Teresa and I spent the evening at the Community Free Democratic Club on
Broadway and 88th. It was Candidates' Night, and all of the city officials were up for the club's endorsement.
Teresa joined the club to give her vote for Andrew for Borough President, so of course she had to be there anyway. It was crowded and smoky, and all of the people there seemed like caricatures of left-wing West Siders: so earnest, so passionate, so unhealthy-looking.
I felt a bit out of place there, but Teresa didn't want to go alone because she didn't know too many people. I did meet Frank Barbaro, waging an intelligent and lonely primary campaign against Mayor Koch.
(I hear Wesley's voice on the radio now; it's a good song, almost hypnotic.)
Jay Goldin, the Controller, who in person looks like Bob Newhart, came over to shake my hand and introduce himself, and I spoke with Henry Stern, the rumpled Liberal Party Manhattan councilmember-at-large, who looks so pale and ill that Teresa told me that during the parade for the freed Iranian hostages he was cheered as people mistook him for one of them.
Andrew's opponent, David Dinkins, who was dressed elegantly in black tie, and Andrew Stein himself were easily the most charismatic politicians of the lot.
Most of the political types struck me as nebbishes, and the issues and tests of ideological purity seemed absurd to me.
The highlight of our evening out was a trip to Ferguson's for the world's best ice cream cones.
Last evening I stayed home in Sheepshead Bay, where I cleaned, ate, exercised and had a few telephone conversations.
Pete Cherches told me he went to a publication party for Little Caesar Press at Tim Dlugos' house; I would have liked to meet Dennis Cooper while he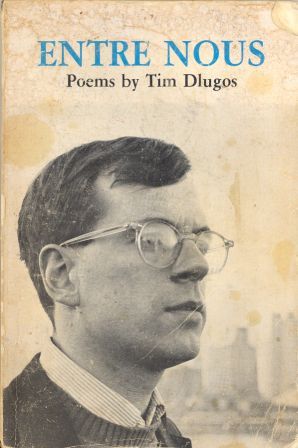 was in New York, as Pete said he's really a nice guy. Pete and I also talked about the idiots of the St. Marks/ LANGUAGE school and the dull academics.
Gary told me he thinks there's a "female conspiracy" in his office and that he's the victim of it. We agreed to meet on Saturday to see the Washington Square Art Show together.
Elihu phoned after teaching his class at LIU. He told me that Elspeth is now driving buses out of the Bay Ridge terminal.
I slept well last night and felt pretty good this morning. Today was mild and sunny, and after lunch, I got into a pair of shorts and took a blanket and radio to Marine Park, where I improved on my fading Florida tan. It felt
good in the sun.
I suppose I'm feeling better about New York. I don't notice the dirt and litter anymore, and I now think I could live here again – but I don't want to. Still, it's wonderful to be with friends all the time.
I don't think that I'll ever make as good friends as I did long ago at school: Alice, Avis, Teresa, Josh, Mikey, Gary and others. Well, maybe I will in my writer friends: Rick and Gretchen, Crad, Tom, Kevin, Paul Fericano, Miriam Sagan, Ed Hogan.
When I got home, there was a letter from one of those writer friends: George. He thanked me for my check and said that the typesetting may cost $75; that will be two weeks' unemployment benefits, so it's okay now that I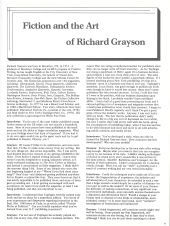 have at least something coming in every week.
Last weekend George and Ruth went to D.C., but George's book still wasn't ready. He liked my Gargoyle interview and will take my blurbs into consideration for the new book.
"I can't promise you as good a job as Hitler or the White Ewe Press, but I think we can do a real fine collector's item," George wrote.
At 5:30 PM, I hopped on a D train (where a black man was blasting a sermon from a hellfire-and-brimstone preacher on a cassette) and came up here to the Upper West Side.
It was weird to be in a rush-hour crowd; I can feel my old New-York-tough personality coming back. I can be as rude as anyone else.
I went with Teresa to buy shoes (like all women, she took the longest time to buy nothing), and then we had lamb chops and corn for dinner before walking over to the Democratic club for the meeting.