Saturday, April 11, 1981
5 PM. Last evening I decided not to go out to dinner with the family because Mom has really been getting on my case this week.
I wondered why I was so relaxed on Monday and Tuesday, and now I realize it was because Mom was away in Miami all day. Since then, she's become a real bitch, criticizing every move I make.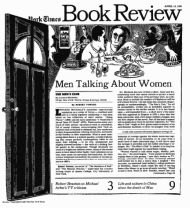 At the Broward Mall, I picked up a copy of tomorrow's Times Book Review and saw that Scott Sommer's Lifetime was given a rave review by Jonathan Baumbach.
I have to admit I felt a bit stunned. I know Baumbach and Scott have the same agent – Maxine Groffsky – but it startled me nevertheless. I've always compared myself to Scott because we had our first books published by Taplinger and edited by Wes, and because we are the same age.
Since I met Scott just over two years ago, his career has taken off while I've felt more or less like a failure. Baumbach's praise of Scott in the Times made me feel that if I hadn't been so self-destructive as to write that story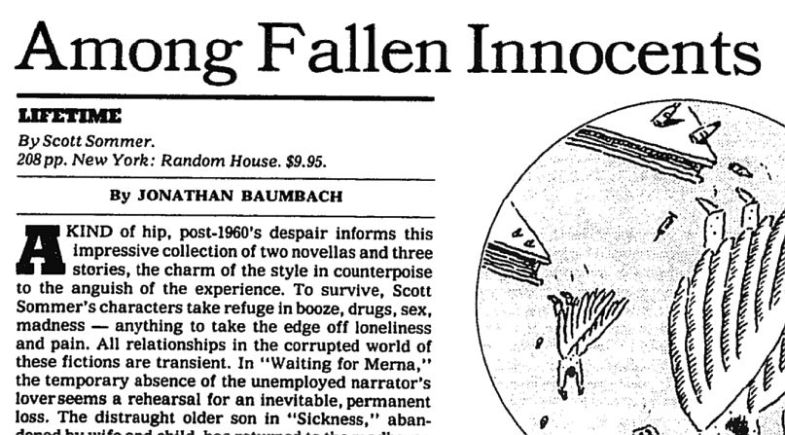 ridiculing Jon, I could have been in Scott's place.
Now that's a Calvinistic way of looking at things: Because I've been bad (cruel, phony, prideful, arrogant), I've failed. Yet it really won't wash. I know both Scott and Jon are capable of cruelty and arrogance themselves.
Last night I couldn't fall asleep because of my dizziness and my guilt. I should never have written that story about Baumbach; I should have confronted him personally with my resentments. It seems as though I always end things badly: my relationships with people, my jobs, my stories.
Before I tried to sleep, I worked downstairs, starting my diary for 1978. Marc wasn't feeling well, so I wasn't going to stay in the room, and Mom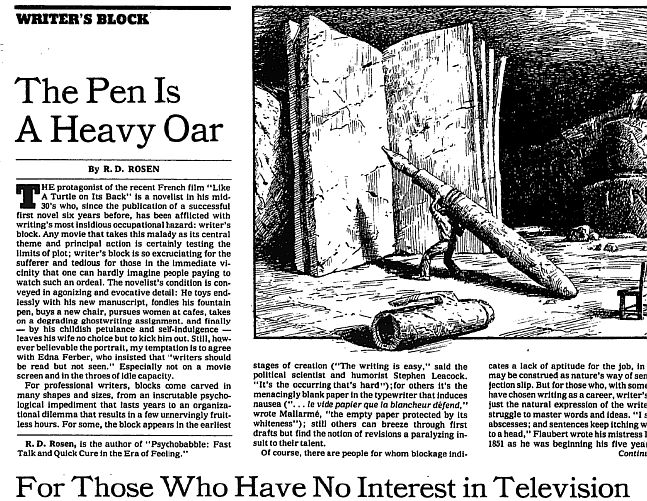 and Dad were talking in the kitchen all the time I was trying to type in the living room. Not the best conditions to try to work in.
There was a long piece in the Times Book Review on writers' blocks: I think mine is simply a realization that I no longer have the psychic energy to drain. A Version of Life is pre-written in my diaries, so it's cheating – but I still think the book will be publishable.
"Envy is ignorance," says Emerson, so I can't worry about Scott Sommer; he's so unhappy that he can't appreciate his success anyway.
This morning I drove down to FIU at Tamiami Trail; making a wrong turn, I went ten miles out of my way on the Turnpike. When I arrived, the first panel of the First Amendment Congress was getting started: "Whose First Amendment Is It?"
Among the paeans for the American press by journalists, there was a much-needed criticism of journalists by Sen. Jack Gordon, reputed to be the smartest man in the legislature. (Last Sunday I wrote him a letter about how badly college teachers in Florida are paid.)
One man, a publisher, spoke of the frightening moves of UNESCO to license journalists, as they already do in many Latin American countries.
After a drawn-out question period (which more than anything else made you hate the First Amendment for allowing such idiots to babble on), there was a short break. Then the essay contest awards were announced; I felt self-conscious when I stepped to the podium to receive my certificate and check as the crowd applauded.
Following the awards presentations, TV news anchorwoman moderated a panel on "The Press: How Fair?" which was thought-provoking. I left FIU at 1 PM, had lunch, and drove north to Broward.
But first I stopped to pick up copies of the Miami News. They printed my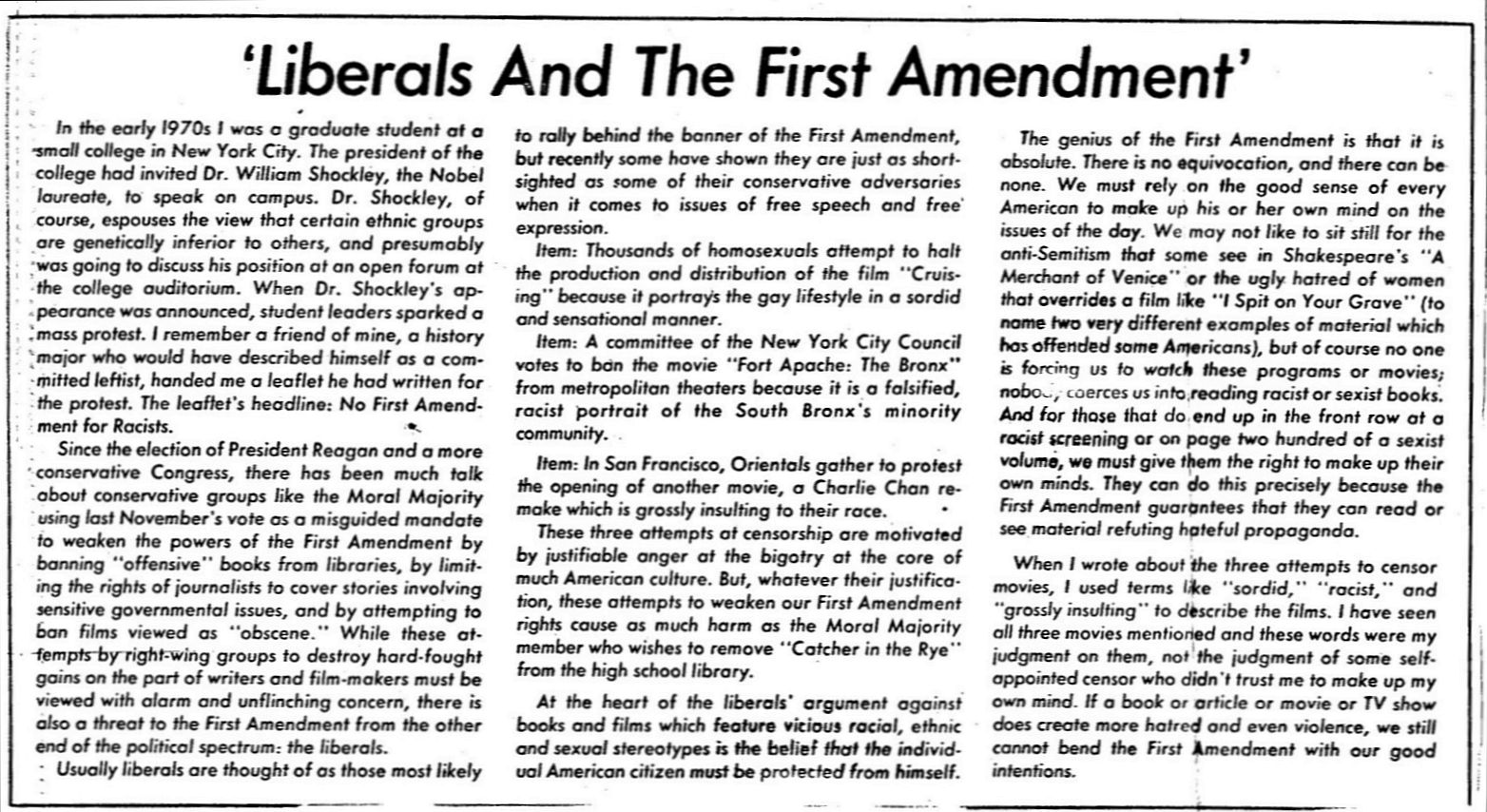 essay as an op-ed column (next to William Safire's "On Language"!) with my photo. Unfortunately, the headline was: "Even 'Liberals' Theaten [sic] Our Liberty." Oh well. The article is also in the Hollywood Sun-Tattler and the Palm Beach Evening News.
Stacy writes that she ended one affair, started a new one (so what else is new?), got mono, and has an interview with Citibank.
---
Monday, April 13, 1981
9 PM. I don't think I've ever written my diary entry in the bathroom before, but at the moment I don't have much choice. The televisions are blaring in all three bedrooms and downstairs, as the other four people in the house are all in separate rooms, watching different programs.
Now I know what old Virginia Woolf meant when she wrote about "a room of one's own." Aw, hell, it's probably a good experience: I should learn to write in the most difficult circumstances.
Last night I spoke to Gary, who's fine after a bad cold – caused, he said, by bad sleeping and eating habits while he was down here.
I also called Josh, who felt devastated by an NBC pilot that bore an amazing resemblance to his and Simon's script. Josh is convinced that NBC stole it after he sent it to them. That is possible, but having an angel on earth to do good deeds isn't exactly a new idea.
Last night I slept well, again dreaming about being in different cities. Before going to school, I stopped off at the bank (to cash my $50 essay-prize check), the printers (to pick up my latest batch of newspaper articles), the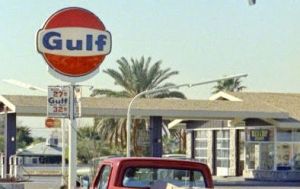 stationers (to buy new typewriter cartridges) and the gas station.
At BCC, I didn't keep my class for more than half an hour: after we did a little work, I collected their cause-and-effect papers.
The mail didn't come till very late today, so I spent the afternoon writing (I started the 1979 diary, getting up to that exciting June night when Vito called to tell me I'd made Liz Smith's column), exercising, and marking papers.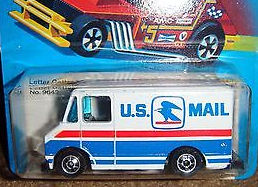 I got letters from Carolyn Bennett and Martin Tucker (he said he won't give me a blanket letter of recommendation but will give letters to whomever I give his name), two nice rejections, a brochure from Mudborn Press for Kostelanetz's Autobiographies – which sounds fantastic, right up my alley – and some junk mail.
I was driving behind two boys in the back of a pickup truck. One pointed me out to the other and said, "Look at that fag!" Then I looked straight at them, not flinching – but they didn't really seem hostile, just sort of concerned. Still, I felt bad.
Today's Voice (at least it arrived today) had a front page article on "The Anti-Gay Backlash" which alarmed me. The Moral Majority types seem to be taking control of America; they want to make it a Christian country and end pluralism and secularism.
Gays are an easy target because they make liberals feel uncomfortable, too. I don't know if the 1980s will bring about repression and start us on the road to fascism, but it worries me – especially because once my diary entries are published, I'll be completely out of the closet. (Notice I say once, not if.)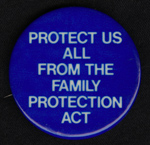 But if we're in for oppression, I'm going to fight it with everything I've got. It offends me, not only as a gay and a Jew, but as an American. Call me simple-minded, but I can't believe a decent conservative like Reagan would let his fanatic supporters go crazy.
Billy Graham was in town today, warning the Moral Majority that the church should stay out of politics. I admire Graham; he's a lot better than Jerry Falwell.
So many liberals seem to be rolling over and playing dead. I still don't believe the majority of Americans are fascist; more people than ever seem to be liberated today – at least if you watch TV, that's the impression you get.
And I believe in the common sense of the people – a slender majority of them, anyway. Sometimes I think old Nixon wasn't so bad after all. At least he was a crook and only gave lip service to his moral sense; otherwise, Nixon pretty much left us alone. Today there's a political consensus but a schism on social issues.
---
Tuesday, April 14, 1981
9 PM. If there ever was a time when it all seemed worth it, it's now. No, nothing earth-shattering has happened. It's just that Life seems to make so much sense now.
Last night I had vivid dreams. I was in bed with Ronna, but we weren't making love; we were just talking. Yesterday Ronna turned 28, and I thought of her a lot.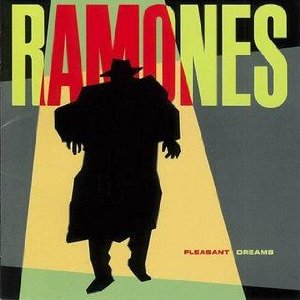 I also dreamed about chatting with Alice at her kitchen table as we've done so many times, and of bumping into Mara at some New York intersection and the two of us hugging like idiots. There's also still a lot of rage in me because in one dream I couldn't stop screaming at Jon Baumbach.
At 5 AM, I woke up and went outside to look at the vast sky. They said you could see the Space Shuttle Columbia overhead at 5:14 AM. I saw a light moving quickly in the sky; it may have been it, but it also may have been an airplane.
The ground was damp and I was barefoot, and looking to the east, I saw the first hint of dawn. The morning paper was on the ground, wrapped in wet plastic. I brought it in, read the headlines, and went back to my dreams.
My dreams may be my life. Borges said that the tired old metaphors – time as a river, la vida es sueño – were the best. I look back on the three months I've spent in Florida and I thank God and my parents for the opportunity to be here. This was the best thing that could have happened to me; I feel renewed.
As to whether it will last: if it's real, it will last. Or at least it will always be with me in the rough times.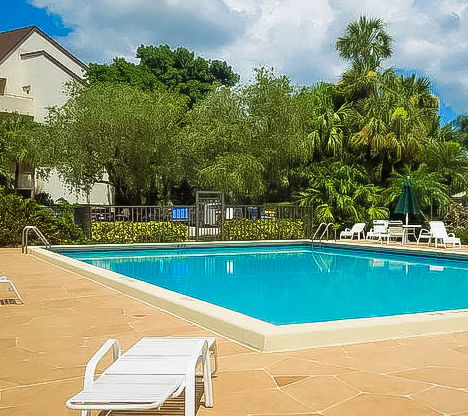 Late this afternoon I joined Marc out by the pool. He told me he'd spoken to Deanna the other day, which I take as a good sign.
Apparently Deanna is her same old Gracie Allen self; she told Marc she went to a singles weekend at a Catskills hotel and couldn't understand why the other people at her table laughed when she ordered something she saw on the menu: "Melon in season."
Marc will be going back to New York next Monday. He plans to "straighten things out" and come back here in early May, so when I go to New York I'll be able to stay at his apartment. Odd how things have worked out.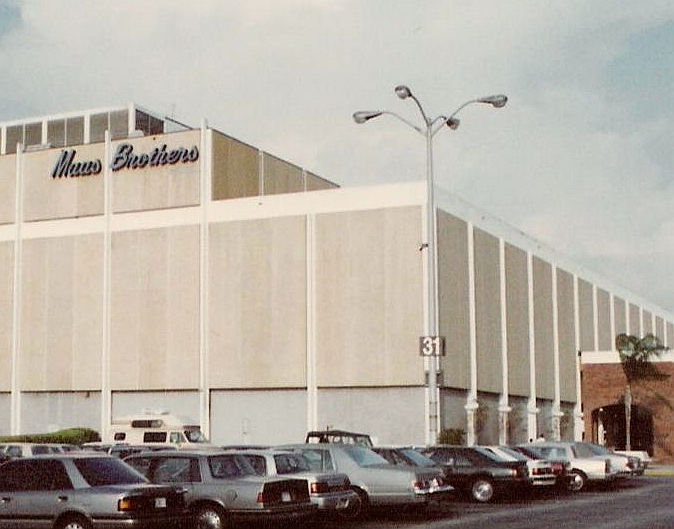 Dad went on a sales trip to Tampa this morning, and I hope he got there safely. For some reason, I already miss him and worry about him.
This morning I was one of the few voters in town to cast a ballot in a referendum on Davie annexing some land. Then I had my hair cut by Lisa. We've grown fond of each other, and today she told me all about her upcoming trip to Taiwan to visit her parents.
Lisa is a beautiful person and the best hair stylist I've ever had – and I'm not just saying that because I have a crush on her. There are some rare people in this world who have a gift for making you see the decent side of life, and Lisa is one of them.
Back at home, I spent the afternoon writing. I should have the first draft of the diary book finished before I leave Florida, so everything worked out perfectly – just like the landing of the Space Shuttle on the California desert this afternoon.
In the evening, I went out to dinner by myself at Lum's, and then to see Fame for the third or fourth time. Somehow I identify with that movie: the dreams of the talented kids, I guess.
You might think it would bother me that I'm no longer a kid, but it feels great to be almost thirty. I'm so much gentler with myself now, and I've grown comfortable with who I am – at least until the next life c
risis.
These Florida evenings are serene; I wish they would go on forever. Well, they will, of course – at least another million years or so – until the next phase of stellar evolution.
---
Wednesday, April 15, 1981
11 PM. The days continue to be warm and sunny, the nights mild. Last night I called Alice, who said she's been very happy in her job at Weight Watchers but thinks she'll look for another position in a year – unless there's a chance she can get the top spot at the magazine before then.
Alice said that, ideally, she would like to work on the New York Ti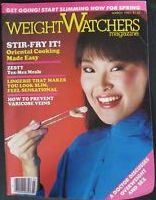 mes' Weekend, Living or Home sections. Her brother told her that with her raise in salary she really should be buying property to avoid paying higher taxes next year.
Ideally, Alice would like to buy a two-bedroom co-op in the Village, but the costs of one – about $250,000 – seem beyond her means.
Alice said she's glad I'm happy and that everyone seems to be happy lately. Peter's feeling much better, and Andreas had his sculptures in Bergdorf Goodman's window and got two commissions. She'll let me know when and if she and Peter will be coming down here.
This morning I got on campus early but found there was a power failure in most buildings. Instead of holding class, I just returned and collected students' papers and had everyone go to the library, which had power.
I've been reading Mina Shaughnessy's Errors and Expectations, probably the best book I've seen about basic writing. She taught at CCNY and ran the CUNY Instructional Resources Center – I served on the search committee which appointed her, if you remember – until her death a few years ago.
I really wouldn't mind teaching remedial writing again; I'd just like to know how to be more effective at it.
At the BCC library with my students, I picked up the collected poems of Dorothy Parker and was inspired to redo her "Pig's-Eye View of Literature"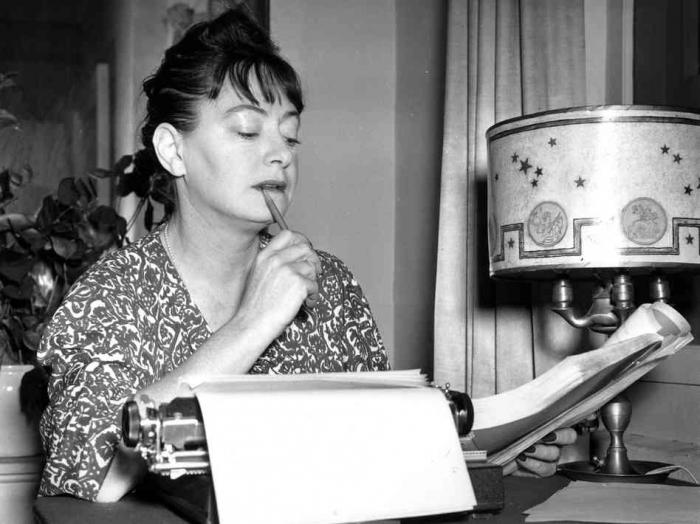 to mock the currently literary scene with some doggerel satirizing AWP, Poets-in-the-Schools, MFA programs, the Fiction Collective ("About the Fiction Collective /I'll speak with no invective /If you can read them, well and good/ But as for me, I never could"), Poets & Writers, Partisan Review, Yale Younger Poets, poetry readings, etc.
Back home, I typed it up and sent it out to George Garrett's Poultry, A Magazine of Voice. Then for two hours I worked hard on my 1980 diaries, managing to get up to June, when I was at MacDowell. I'm doing very well with the book and may be finished by the weekend. Then I'll go back and type up the 1969-1974 entries, which are handwritten in a notebook.
At 3:45 PM, I went over to Dr. DiBella, who filled a cavity in a front tooth; she's probably the best dentist I've been to.
Back at the old homestead, I read the New York Times and learned this year's Pulitzer Prize for fiction went to John Kennedy Toole, who killed himself at 32 because he was so discouraged by the failure of his novel, A Confederacy of Dunces, to find a publisher. (It was published only because his mother persuaded LSU Press to do it last year.) I think that says a lot about the state of book publishing in America.
The rest of the afternoon I exercised, watched the news, and had dinner. Dad came home from Tampa at 6 PM, telling us he'd gotten some nice-sized orders.
Tonight I went back to the college library, to read and to look at the students. I don't think I've ever seen more cute kids in one place than at BCC; sometimes I walk on campus and I can't take my eyes off some guys.
Everyone is blond and tan and muscular – and the ones who aren't are cute, too.
Gosh, I'm horny. Oh well, nature is calling, and I've got to do something about that soon. I'm almost 30 and need a good lay. But it's been a great three months here in Florida; I'm almost a Floridian by now.
---
Friday, April 17, 1981
Midnight. Last night I had insomnia and expect to have it again tonight. My arms and legs ache, and my throat is sore. Today was a gloomy Good Friday and I lacked energy. I feel apprehensive about my future after a long conversation with my parents and Jonny.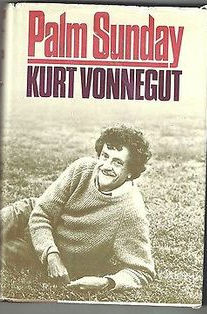 Today I could not do more than the December 1980 (four pages) section of the diary book. I did read two very good books, though – Kurt Vonnegut's Palm Sunday and Harding Lemay's Eight Years in Another World – which stimulated my thinking.

I got letters from Hilma Wolitzer (very sweet), Bob Peters (solicitous and avuncular and the slightest bit flirty), Larry Kramer (who sent Sniff 'n' Scratch chocolates, oranges and dry martinis from the Milton Paper Company office), Diane Kruchkow (who sent along the new Stony Hills, which had my response to a pompous review), and the Brooklyn College payroll office (I'll get my check at the end of the month). And Fordham University thanked me for applying for a job.
It's pro
bably just the day, but I feel I'm not going anywhere. Mom and Dad have helped me feel that way, as they treat me like a failure. I notice that Mom is much more affectionate to Marc: whenever she comes into the room, she smiles and touches him as if he were a baby. Me, she only treats like a baby.
Dad doesn't look well. He's making $2,000 a week, and he's no happier now than he was last year when he was earning $500 a week.
Where the hell am I going? Back to New York – "to misery," my parents say: "You'll be calling us up again, telling us how unhappy you are, crying to us."
They think my problem was living alone, but that wasn't it. I loved living by myself. The problem was earning a living. "The problem is still there," Dad says.
They would like me to stay here, get a job in public relations or something, and take an apartment with Marc. Can you see me doing that? Forgive my impudence, but I think I was meant for other things.
I can't earn a living as a writer yet. I'm still struggling. But maybe I can accept that struggle now. Fortified by Emerson and Thoreau – I love the line in Walden that goes "I have traveled extensively in Concord" – I think I can see beyond the bullshit of "success."
But maybe I can't. I do think I'm in for a lot of pain. Emerson says, "He who has never entered the house of pain has seen but half the Universe."
For weeks I've been counting the days until my trip to New York, and now that it's almost here, I'm not really looking forward to it. My dreams – the ones about the car skidding on ice and my nightmares about the subway system – seem to be telling me something.
Are my parents right? Do I really want to be an adjunct next September?
Hell, I may not even get an adjunct job. Although Prof. Crozier may have sent me a glowing letter of recommendation, he also said things are looking very grim because the public schools have instituted a competency test, which has further reduced the size of the dwindling high school graduating class.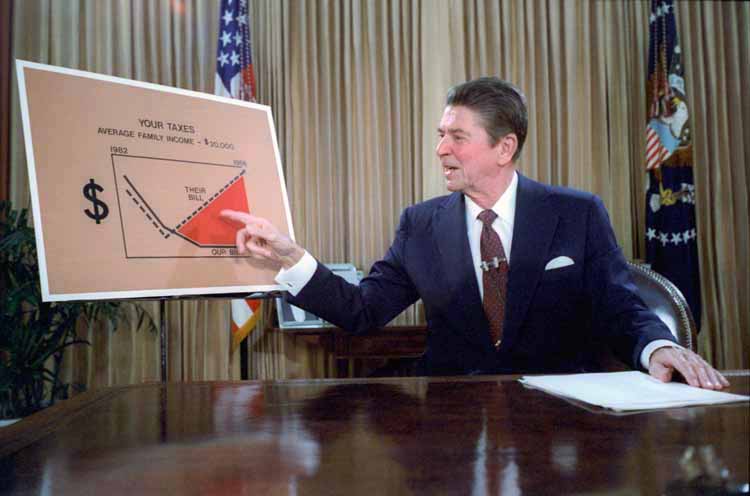 And Reagan's budget cuts will prevent many students from getting financial aid. Prof. Crozier seemed to be saying I'm better off here in Florida, and he may be right. As Dad said, "If you can't make a living, you're better off in a nice place than a shithole."
What are the advantages of New York? Teresa, Josh, Avis, Alice and my other friends. Being close to Grandpa Herb and Grandma Ethel is now more of a disadvantage.
So what else is there? Greek diners. The Village in summer. The view of lower Manhattan from the Brooklyn Heights Promenade. But those aren't enough to compensate for the dirt, the ugliness, the pressure, the subways, the greyness, the cold, the snow, the high cost of living.
True, there is culture there, but did I really take advantage of it? I rarely went to see films that I couldn't see here. I didn't see Broadway shows or go to art galleries, and I didn't really enjoy poetry readings.
Mostly what I miss can be classified under "atmosphere." We'll see how I react to New York in May and June. I'll be there for eight weeks, and it should help me decide what I want to do with my life. I can even have sessions with Dr. Pasquale.
Maybe I'll end up back in Florida next fall: I can get some teaching gigs and maybe get an apartment, with or without Marc. It isn't so bad here, and perhaps if I really tried, I could make some friends here.