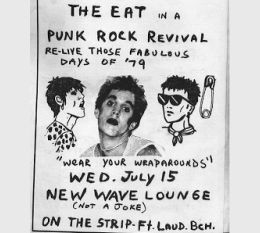 Friday, March 13, 1981
11 PM. I slept well last night. I dreamed that I was teaching the second day of a high school workshop, like the one I taught in New Orleans, but the only student who showed up was Jonny. I also had a nostalgic dream about the old neighborhood.
The other day I overheard some people at the English Department at Broward Community College talking about Flatbush Avenue and Bedford, and it made me feel homesick for Brooklyn.
A few nights ago, a PBS documentary on the National Park Service showed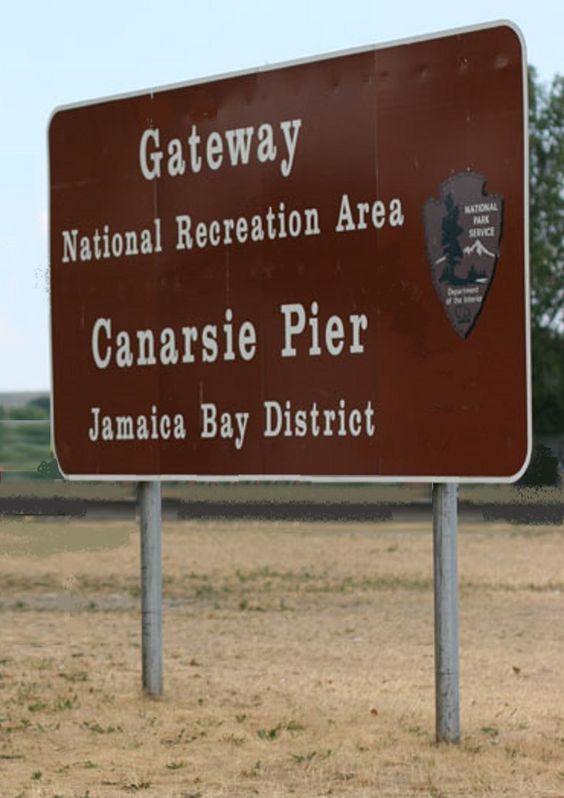 scenes of Gateway National Park: Riis Park, Breezy Point, and Jamaica Bay – and I got the same feeling. I guess I'll never really get New York City out of my system.
Marc's landlord Ira had a long talk with Mom last night when she called to speak with Marc. Ira admitted that he had been taken in by Rikki's charm and her fabulous lies, but he said his wife Penina always knew Rikki was a phony.
Marc was going to go to Rhode Island to pick up his TV, but Ira convinced him to just let it stay there awhile, and Ira was also behind Marc's telling Mom to keep the money from the car settlement in an account down here.
Ira told Mom that the idea to break off with Rikki has to come from Marc himself; maybe now that he's away from her, he'll see things differently. Ira was there when Rikki called after Marc threw her out last October, and he said that immediately after looking at Marc's face as he got on the phone, "I knew he'd take her back."
Well, now that Marc has nothing, Rikki won't want him – and she'll probably go back to Fredo. Dad says it will happen for sure – "because I prayed for it."
I was watching TV at 2 PM when I saw Dad coming up the walk with his luggage. He left Fort Myers ("very goyische") this morning and drove home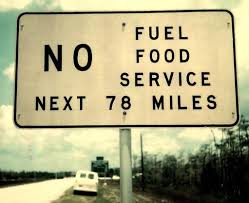 via Alligator Alley, a treacherous two-lane highway through the Everglades. He did well on his trip and had a lot of orders to write up.
I had a fairly good class this morning; there are only six weeks left to the term now. It was rainy today for a change. I had no mail, so I went out early to lunch at Pizza Hut, then drove to the Plantation library, where I stayed for a couple of hours.
I finished the once-a-month entries for my 1974 diary, but I think I'm going to type up the rest of the entries, as I don't have the patience for longhand. If I do one year each week, I can finish the first draft of the book by May.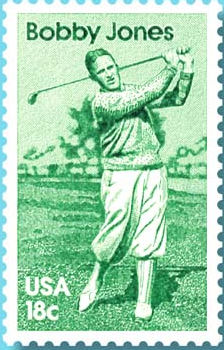 I'd like to make plans to return New York in May, but first I have to hear from the various artists' colonies. I'm almost certain I'm not getting my mail forwarded, so I sent myself a letter in Rockaway to see what happens.
Tonight I decided not to go out with the others because I wanted to be alone in the house. After making myself an omelet, I watched the news, then I called Teresa in New York.
She was annoyed because she was waiting for Frank, who was several hours late for their date. She thinks he can't handle their relationship and things will have to go back to what they were.
I just hope that Frank won't get rid of Teresa; that sometimes happens in these situations when a married boss gets involved with a woman who works for him.
When I told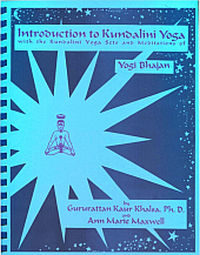 her all about Avis, Teresa said that Avis would never tell her about Sikhism because Avis knows Teresa would ridicule it. Teresa said there's nothing we can do, although she did agree with me that Avis looked terrible at my farewell party.
But Avis will eventually find her way out, Teresa says. (The way Marc did with Rikki?)
---
Saturday, March 14, 1981
2 AM. Although Saturday is only a couple of hours old, I feel like writing, and I imagine I'm not going to get any sleep today and all day I'll feel like a wet paper towel.
I feel so damn good right now. I am lying on the floor, covered by my blanket, my pillow under my stomach. I've got the terrace door open and the night air feels cool and fresh against my body. The radio is playing Joni
Mitchell.
I hear the drip of the rain and see the three blinking red lights out at the airport. There are no lights on outside except the few white globes by the low palm trees.
I was just thinking about a scene in the movie The Last Hurrah. Spencer Tracy plays the wily corrupt politician on his deathbed, and priest is giving him the last rites.
Thinking him unconscious, the priest says, "Well, I'm sure if he had to do it over again, there's no doubt he'd do it very, very differently."
And Tracy opens his eyes and pipes up: "Like hell I would!"
(Now the radio is playing the wedding song that Marsha sang and Avis and Anthony's wedding – when they were still Avis and Anthony and not some Sikhs named Sat Darshan and Whatever.)
Like the hero of The Last Hurrah, I have no regrets about my life – not at the moment, anyway.
Even in the last year, I've experienced some of the highest highs of my life: walking in the woods at the MacDowell Colony at night and hearing those concerts in the library; riding the ferry from Fire Island with Barbara at sunset; my head sticking out of the trolley window in New Orleans the day I discovered the French Quarter – just two weeks ago; seeing all my friends at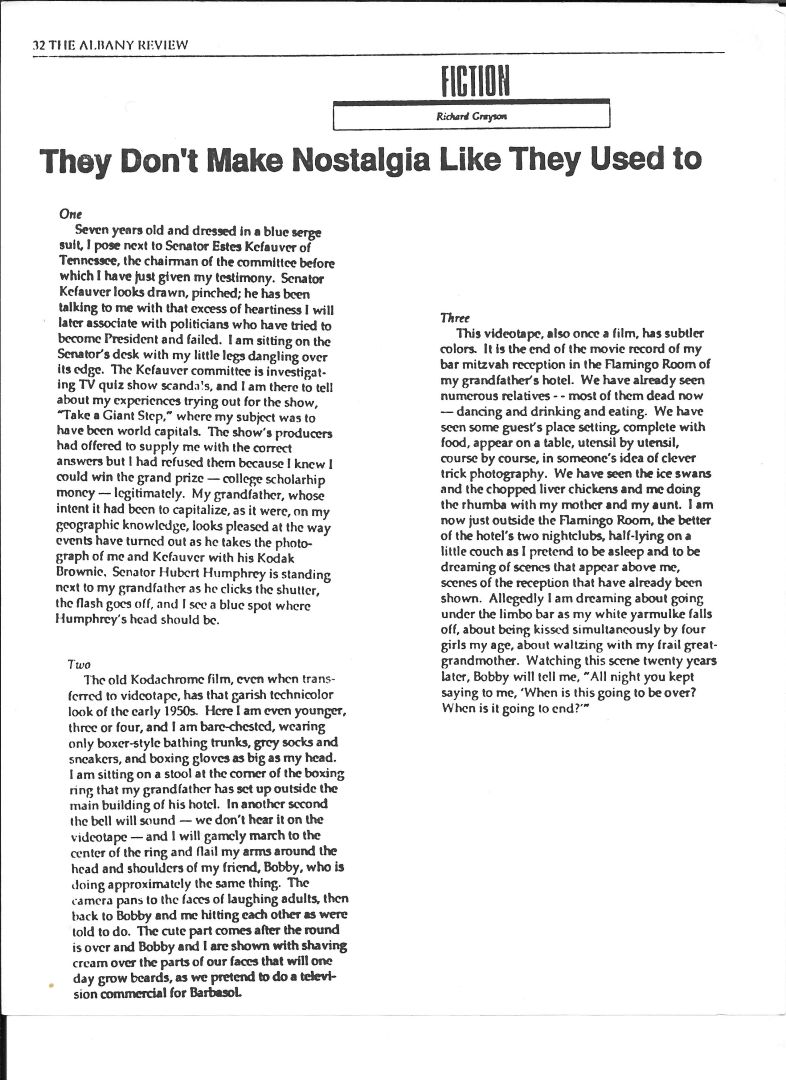 Teresa's house the night of my surprise party. . .
Oh, that's so much to be grateful for. Obviously I'm in a sappy mood – but as Jerry Lewis used to say, "I like it! I like it!" At times like these, I realize how good my life has been.
I suppose that if I felt this content all the time, I would never care to accomplish anything else. But it does feel so sweet, this feeling of happiness.
I feel loved: does that sound weird?
I don't know why, but I feel that a big happy love affair is at the next right turn and some good career move is also just up ahead.
Tomorrow, when I'm feeling bleary-eyed and headachy and there's no mail except rejections and Mom gets on my case for something, I'll be miserable. But this is the time that counts; this is more real.
If I believed in Heaven, it would an infinite extension of this moment. Oh boy. Why am I lying here with this big grin on my face? I haven't "made it"; I don't have a lover; I don't have a job; I have no money.
I'm almost thirty years old and all my possessions are stored away in a warehouse till God-knows-when; I'm living with my parents, and I don't know what the hell it is I'll be doing six weeks from now.
So there we have it: this happiness is final proof of my insanity.
*
7 PM. It's a chilly evening, and I've just returned from a lousy dinner at Lum's. Mom and Dad and Jonny are out at the movies.
When I woke up this morning, the sun was too bright and I felt nau
seated, but a few swigs of Emetrol and a little time helped.
I called Alice, who said her first week at Weight Watchers was tense but satisfying; she's working hard and her boss is generous with praise.
The mail finally brought good things. First of all, Dad's check from Sasson for January: $6,337.44. And I got a 70¢ dividend check from CBS; I guess there was one share of its stock that I neglected to sell.
Donald Vining of the Pepys Press, which publishes diary books like his own Gay Diary, answered my quer
y politely and punctually, saying he'd keep my name on file and in the future he'd ask me for some sample pages.
Jack Saunders sent his Screed, the book published by John Bennett's Vagabond Press. I was overwhelmed by it. Saunders knows what he's doing all right: it's the best book about being a writer in America today that I've come across. What a genius! I could quote him for days on end.
He inscribed it to "Richard Grayson, Kindred Spirit" – I like that. And he also sent some more of his continuing saga, which included this: "Hannah Arendt wrote a book called The Banality of Evil. . . Evil is banal. Hitler is alive and living in New York. With Hitler in New York, by Richard Grayson, is a collection of stories about what people do in this country: watch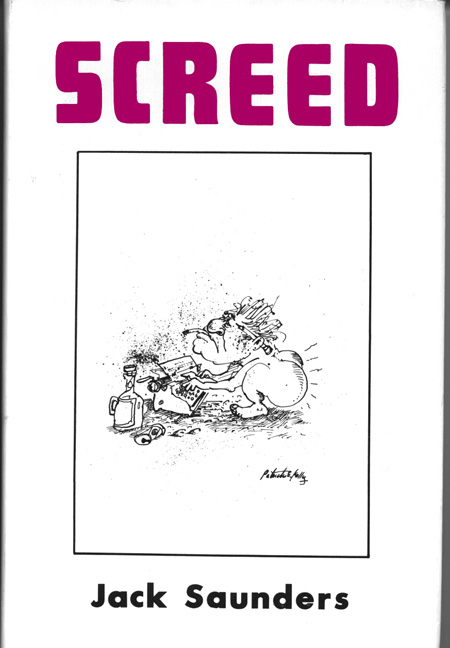 television, eat junk food, go to art museums, visit nursing homes, go to psychiatrists. . . With Hitler in New York is a serious book. A funny one, too. . . These stories strike like lunacy. . . I'd compare him to Kafka. No, I'd compare him to Nathanael West. Man, this guy can write."
Considering the source, I don't think I've had higher praise.
---
Tuesday, March 17, 1981
10 PM. A crazy day – I did sleep well last night, though. This morning I got a call from Debbie Solomon, a reporter on the Fort Lauderdale paper.
She would like to do an interview with me and Grandma Sylvia on Thursday morning; I told her to come here at 11 AM and we'd drive to North Miami Beach together. By now I don't really care about any more publicity, but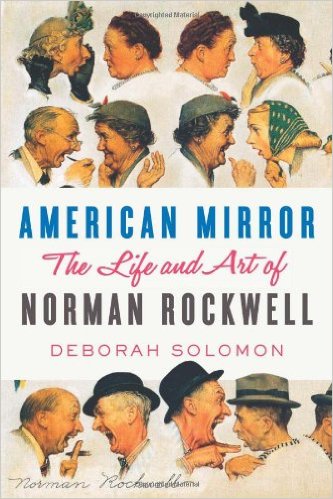 Debbie sounded nice.
I went out to Davie Office Supply to get Dad's cards for the April 7 Miami Merchandise Mart show printed up. When I got there, Sally, the owner, told me that Mom had called and wanted to tell me that I won honorable mention in the Hollywood Sun-Tattler's Limerick Contest and that I should drive to their office to pick up my prize.
I had expected to win something; my limerick was bright, witty and about Broward's treacherous I-95. Outside, I went to a phone booth to call Mom and I ended up finding a man's wallet and papers there.
No money was inside, but there was a man's driver's license. He name was Roberto Guzman of Hollywood, and from the papers, I deduced that he was
member of the printers' union; there was a letter about a case against them.
There was also a baby's photograph and a comb. I couldn't imagine anyone just leaving those things there. As I was near Davie police headquarters, I decided to turn the wallet and papers in.
After doing so, I drove into Hollywood and got my prize: a five-dollar bill. The one winner got $50 and three of us got honorable mentions. I should have felt thrilled, but I'm very blasé after seeing my name and my work in print all these years. All I could think of was that the newspaper had printed my poem in green ink and that wouldn't xerox well.

Back home, I caught the mail – nothing, really – then went to the Plantation post office and library. Later I lay out in the sun for an hour and came back to uproar.
While I'd been out, Marc had called, hysterical, on his way home from Rhode Island. He'd gone there to pick up some of his things. Last night he and Rikki went out to eat and Fredo came into the restaurant. He told Marc that he knew Marc was in Rhode Island because Dad "slipped up" when he mentioned that the 401 area code is Rhode Island.
Fredo told Marc he wanted all the money from the car settlement – "or I'll put your mother in jail for interstate fraud" – for reporting the car stolen. Marc was crying terribly and said he felt ashamed and couldn't face up to it.
Jonny got on the line and started screaming at Marc. He resents him terribly for involving the rest of us in this. Mom told me that Marc sounded terrified.
When Dad came home, we had a conference. I said that we have to go to the authorities. We know that Rikki set Marc up for this. She admitted she had met with Fredo, and I'm certain the encounter in the restaurant wasn't a coincidence.
How would Fredo know we reported the car was stolen unless Rikki had told him? Obviously Rikki has gone back to Fredo and is now trying to get everything she can from our family.
Dad called Irv Littman, who gave him the name of Miami's top criminal lawyer, and we'll call him tomorrow.
I spoke to Mikey, who said he doubted a D.A. would prosecute Mom or Dad for withholding evidence in the car case, that it wasn't fraud because the car had been stolen, by Fredo, when he forced Marc to "give" it to him in exchange for the supposed money Marc owed Fredo.
Mikey said that Fredo could be brought up on charges of grand larceny, harassment and possibly kidnapping and extortion – although those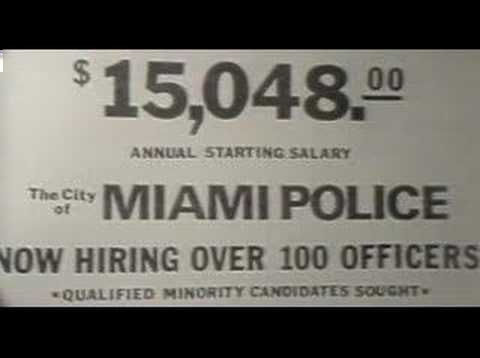 charges might not stick. "But you seem to have the leverage," Mikey said.
Meanwhile, Marc still hasn't called back. He's got to come down here to Florida immediately, I said. I just hope he doesn't do something stupid.
---
Thursday, March 19, 1981
5 PM. Someday, when I'm a much older and wiser man, I'll be able to take the material around me and give it form. Right now I can only ingest it whole and hope it doesn't overwhelm me.
I didn't sleep well last night. This morning Mom and Dad went to confer with that criminal attorney in Miami while I waited for Debbie Solomon of the Sun-Sentinel to arrive. She got here at 11 AM and turned out to be a very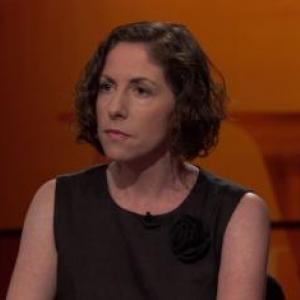 pretty woman about my age. We drove down to North Miami Beach together.
Debbie grew up in New Rochelle, went to Cornell, and caught the eye of the people at Playboy when she defended their "Women of the Ivy League" series in the student paper. She went to Chicago and did PR and other things for them: supervised the centerfold for six months and was a TV spokesperson (whom I now remember seeing on talk shows).
Then she went to the Columbia School of Journalism, from which she graduated last May. Debbie came to Miami to be entertainment editor of the Herald, but she didn't like the job "so I hung around the Sun-Sentinel until they hired me."
Debbie is very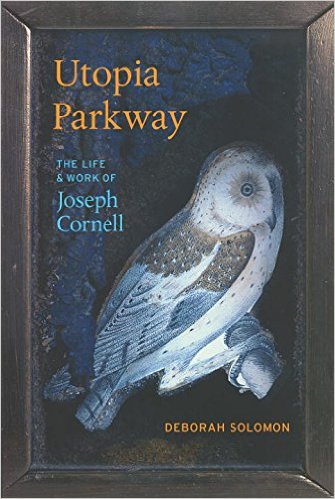 disillusioned with journalism now. I told her I loved the piece she wrote for Tropic about living with her grandparents, and she said she'd gotten great reaction to that story.
Now she freelances a lot: she just interviewed famous people's parents for an article and she writes regularly about art for Saturday Review. Debbie is extremely knowledgeable about painting.
At Grandma Sylvia's, the interview took an unexpected turn as Grandma poured out her bitterness and frustration, mostly about Grandpa Nat's illness.
It seemed depressing and tedious to me, but afterwards, Debbie said it was great, that she'd expected a cheery Jewish grandmother, but this was a lot better: "She's sort of a punk grandma who could go on TV and just keep saying how bad life is."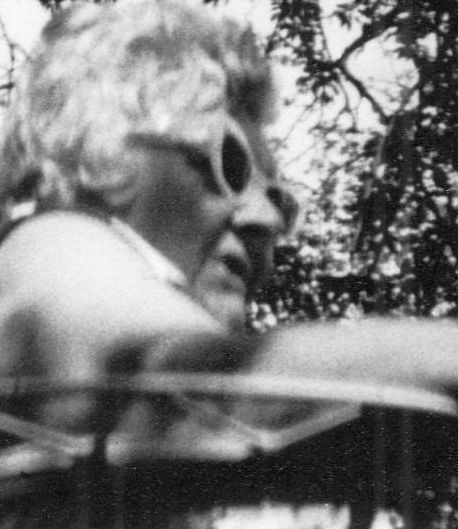 It gave her a totally new angle for her story, Grandma Sylvia being the one celebrity who doesn't want celebrity, doesn't get any satisfaction out of it whatsoever, and who doesn't give a shit.
I had been afraid Debbie would be disgusted by Grandma Sylvia's negativity, but she said her own grandparents are crabby, too.
When I got back home, I got the mail: the $4.36 check from Kingsborough Community College for the retroactive pay increase for adult ed teachers; the University of Calgary told me to get lost; and that was about it.
I went out to lunch and the library and arrived here just after Mom and Dad and Marc returned from the airport. It was good to see Marc although he looks awful: heavy and pale and tired.
Obviously, I'm going to be inconvenienced while he's here. This room isn't very big for even one person, and I'm losing some privacy, and I haven't shared a room with my brother since I was about twelve or so. But I'm glad Marc is safe, and that's certainly worth a little trouble to me.
He's never going back to Rikki now; he knows she's no good. On Monday night when they went into the restaurant, he got suspicious when she sat next to him in the booth rather than across from him.
And Fredo knows about the tapes, as if Mom's letter had actually reached him – but I never mailed it, so Rikki must have told him about the tapes just the way she did about Mom reporting the car stolen.
This morning, the lawyer – who was very abrupt but didn't charge them – told Mom and Dad to tell the insurance company that the car was found and just forget about it.
Marc suspects Fredo wanted to finally scare him away from Rikki. He tells me, "I have enough material for you to write the best book of your life."
Since Marc arrived, Jonny hasn't come out of his room and r
efused a gift Marc brought him.
"I expect people to try to be perfect," Jonny told me. "I do."