Tuesday, January 13, 1981
Midnight on my last night in New York City. It continues to be very cold, but then it was 33° in Miami today. Tomorrow at this time I'll be home in Davie.
Last night I slept very, very well; I think I was making up for nights of poor sleep. I didn't get out of my grandparents' bed until 2 PM today.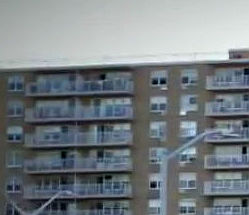 Before I went to bed last evening, I spoke to Gary, who said he was sorry he missed my party and that he would be down in Florida in a couple of months.
I also called Alice, who wanted to see me today, but unfortunately I couldn't arrange it (and I ended up snoozing most of the day anyway).
At 10:30 AM Aunt Tillie and Uncle Morris stopped by to water the plants and bring me up the mail. They didn't come into the bedroom but wished me good luck. After they left, I returned to my dreams. For the first time in days, I felt completely relaxed. I figure my body needed all that sleep.
When I finally did get out of bed, I did my laundry and got my last day's mail (just my New York State income tax forms) out of my post office box and had lunch at McDonald's.
Then, at 4 PM, I went to Brooklyn College and got the CUNY test scores that hadn't come in yesterday. After mailing out the test results to my Veterans Outreach class – only the one female in the class passed – I went to meet my Liberal Studies students to give them the good news that everyone in their class passed.
They had a gift for me, too: a beautiful Cross pen from Saks Fifth Avenue. I was very touched. From the college, I drove to Brooklyn Heights and had dinner with Josh at the Cadman Diner.
I'm going to miss my times with Josh. He thinks I'll be unhappy in Florida "without any culture." I don't know, but I guess after tomorrow I shall find out.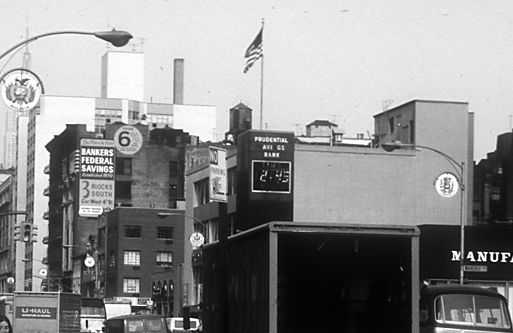 Driving up Sixth Avenue, I felt very nostalgic for the city and all the good times I've had here. It's funny that now I seem to remember only good things about New York.
I went back to Dad's hotel room. He didn't have a good day at the show and is worried that Sasson will never pay the $10,000 they owe him. Dad told me that the Atlanta salesman is suing Sasson for money they promised him but never paid.
I suppose I should be feeling a lot now, but my brain isn't working well. Maybe it's just too much for me to take in. The last six nights I've stayed in a different place every night, and I've managed all right. But life rarely has been so unsettled.
I want to write out all my feelings, but at the moment all I can feel is numb. I'm not depressed, I'm optimistic, but I just have to think about getting through the next day.
Adjusting to life in Florida ain't going to be easy, but I think I can do it. I remember a year ago, the last day I was in Florida in January: I registered to vote there, and even then, in the back of my mind, I had the idea of eventually moving there.
That last day I drove out to the beach in Fort Lauderdale and then drove along Las Olas Boulevard, looking at the gorgeous scenery. I suppose I'll be anxious before tomorrow's flight. (Scott Sommer told me he's afraid to fly and is taking the train to Miami and a bus to Key West).
It's strange: I really don't know what I'll be doing down there, but still, I feel good about the move. I anticipate problems living with my family and getting a decent job.
Although I hope to move into my own place as soon as possible, it will take me at least three months, I'm certain. Life seems to have new possibilities now, and at least I won't be stagnating in the same old rut.
Excelsior and all that jazz. My bags are packed, my stuff is mostly in Florida, and in 24 hours, more or less, I'll be there permanently. Goodbye, New York (this is filled with clichés): I'll miss you.
---
Wednesday, January 14, 1981
Midnight in Florida. I'm 1300 miles away from my old life now. Here the world seems so new – smells so new. I'm exhausted and I plan to come down with the flu for a week or so, so I can relax. Only kidding!
I slept well in the hotel last night; this morning Dad and I went out for breakfast. Living in Manhattan might be wonderful if I could afford to live in midtown. But as Dad said, if I'm going to be poor, I'm better off being poor in Florida, where it's warm.
We checked out of the hotel and drove into Brooklyn. At Brooklyn College I tried to track down my final grade rosters; everyone else's seemed to be in, but mine were lost.
After an hour of running from office to office, I finally decided the hell with it – if they want me to hand in final grades, let them find me. I know this might be considered irresponsible, but it was the last straw for me. (Josh said I'll end up teaching down here, but I don't want to be stuck in academia with its low pay and bullshit politics.)
So Dad and I went to Deutsch Pharmacy, where we got Mom some drugs, and then we left Brooklyn.
In Rockaway, Dad and I had lunch, took $400 out of my bank account, and went back to my apartment, where we packed up everything. I never disconnected my phone or electric, but I don't care. I left my keys with Mrs. Calman and
said goodbye to Beach 118th Street. Dad called my apartment a "shithole," but by New York standards, it was really rather nice.
At Grandpa Herb's, we left his car in his parking space and then called car service, waiting for them until 4:30 PM. I called Avis and Alice, both of whom asked me if I felt sad; I felt anything but sad. I feel that my friendship with them will now be on a different level. Alice is a provincial Manhattanite and Avis is a bit weird these days.
Dad and I got into a station wagon with five yeshiva kids who assumed I was Dad's father because I had the beard. They told me I looked like "the hostage who got away," Richard Queen, who was sent home because of illness.
Before the flight, Dad told me not to rush into anything; if I take the first opportunity that comes my way, Dad said, I'll regret it. He expects me to
look into the job situation slowly and carefully.
Our plane was supposed to take off at 6:20 PM, but we stood on the runway for nearly an hour. I was jumpy at takeoff, but I soon settled down and enjoyed the ride. No matter how scared I was, I could never imagine a better way to travel.
I sat by the window and watched our descent off the coast of West Palm Beach and our landing at Fort Lauderdale; the land was a string of glittering lights. At lunch at the Ram's Horn I'd played two songs on the jukebox: Lennon's "Starting Over" and Sinatra's "New York, New York" with its first lines: "Start spreading the news / I'm leaving today . . ."
And we landed. Mom and Jonny said I look completely different with my beard. I got my luggage and we went to the car. It was 65° and I felt like I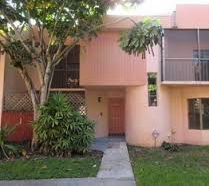 was home. The palm trees, the wide-open spaces, the ride up State Road 84, the turn into University Village, the sky, the new smell of the house: it all came back to me.
I haven't been here in nine months, but I'm sure I'll get used to Florida again. Already I feel the pace of life has slowed down. It ain't gonna be easy, but I've got a hunch it's gonna be interesting here.
---
Friday, January 16, 1981
10 PM. I suppose I have all the time in the world, but I feel as though I'll never be able to accomplish all the little tasks I have to do.
I spent much of last night studying the local papers, familiarizing myself with the issues and trends of South Florida. I am making a little file for myself; I think if I'm "up" on everything, it will eventually stand me in good stead.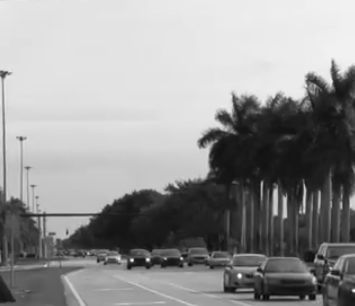 Much is happening here, and there's incredible growth still going on. West of University Drive is where most of the new development will take place as Broward County moves toward its western boundaries at the Everglades. (By now there's nowhere else to go.)
By 1990 this area will be congested with hundreds of thousands of people, and I'm sure my parents will no longer be living in this condo on University Drive. In fact, here in University Village, the turnover is amazing: at least four houses here have been vacated recently and about four more are scheduled to be sold soon.
"Roots" in a community don't exist here; all connections seem tenuous.
Speaking of tenuous, Marc called last night. When Dad asked him how long he plans to remain in hiding, Marc got upset and handed the phone to Rikki as he ran out of the room.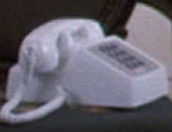 Rikki tried to give Dad some song and dance about her father not being able to reach Fredo. What bullshit! Marc hasn't left that house in five weeks. Dad and Mom are getting furious with him, and Jonny is terribly upset.
As for me, I think he's a complete idiot. I suppose I'm not as sympathetic as I should be, but I can't help believing that Marc's plight is a result of choices he made.
Jonny and Mom and I talked until 1 AM in my room; it was a good conversation. Jonny looks good now: he's thin and he wears his hair longer and has horn-rimmed glasses. He says that he's worked through many of his neuroses because he's been so alone, but he did admit that he has a friend – that black girl, Brenda – whom he can tell anything.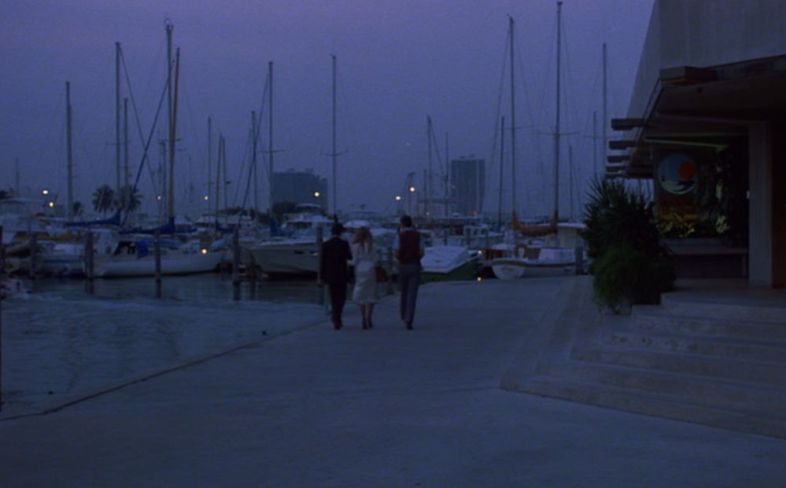 Last night I felt pretty good: good enough to want to die, the way I did at MacDowell. I would like to die here. I almost feel that it's going to happen soon, and I don't care. This sounds stupid, I know, and a direct contradiction of my opening sentence, but in some ways I've achieved all my goals.
This morning I sat out in the sun (which was intermittent at best) and typed up a new résumé. Mom was driving me buggy with her admonitions about being neat; I had forgotten what living with her could be like. I don't feel as at home here as I did in Rockaway.
Grandma Sylvia called and made excuses as to why she wasn't visiting Grandpa Nat today; Mom told her she had no reason to feel guilty. Last week Grandma Sylvia overfed Grandpa Nat until he vomited, and the other day she gave him a tissue which he swallowed.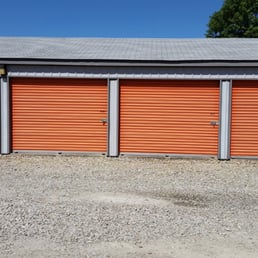 After writing Crad, I went with Mom to the mini-warehouse. All my possessions are in one little locker-type room; it's a bit creepy. Then I went with Mom to the cleaners, bank and post office, and after that we drove into Fort Lauderdale to the Unemployment Claims Division.
Unlike New York, Florida had an empty and friendly office, and I filed my claim in a few minutes. I have to go to the State Employment Service and then return to Unemployment for an interview next Friday at 2 PM.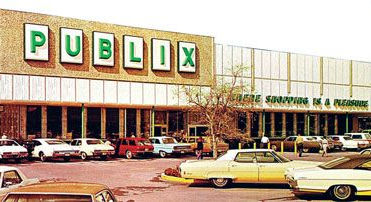 After I drove the Camaro back to Davie in a pouring rain, we went to Publix, a gorgeous – yes, that's the word – supermarket that makes shopping pleasant.
Then the four of us had dinner at a Chinese restaurant where Jonny and I talked about literature, art and philosophy.
---
Saturday, January 17, 1981
6 PM. In an hour or so, our guests will begin to arrive for tonight's party. It should be a "classic," according to Mom, with a large concentration of eccentrics, including of course, three of my own grandparents.
I'm finding life in Florida to be pretty exciting. I've decided to totally immerse myself into the issues of Broward County. I'm reading everything I can on the county and its problems. I want to be conversant on the situation here.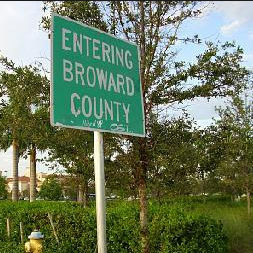 This "total immersion" approach has worked for me before: as a student government person at Brooklyn College, as an adjunct, as a short story writer trying to make it in the little magazine world, and as a publicity seeker.
As Woody Allen says, eighty percent of life is just showing up; if you take the time to know more than anyone else, you eventually become a winner. Besides, the challenge of it is fun.
I don't know what my eventual goal is, but I think I want to get involved in local politics as well as the arts and culture (not that there's much of either in Broward). It's really exciting, and I haven't felt this enthusiastic about anything in years. I feel I have a purpose now.
Maybe I should just stick to my writing, but that's not enough for me. Remember the old Oliver Wendell Holmes quote about taking part in "the actions and passions" of your time? Eventually I will find my niche here. There are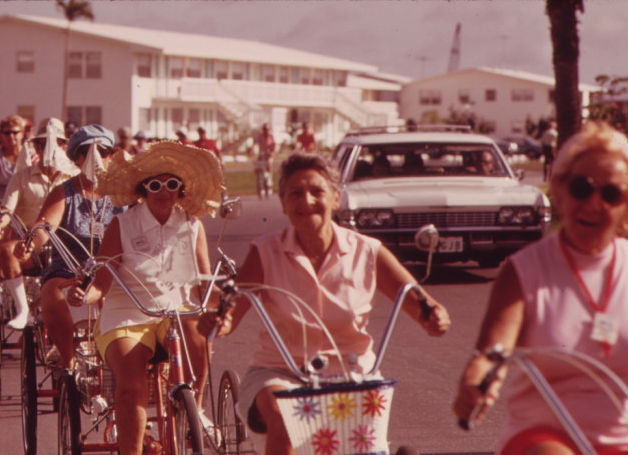 few people my age in Broward, so I don't really have the problem of competition with other baby-boom comrades.
And of course there aren't many writers. I mean to become a leader here – if only to give me something to do. At least now I feel I have something to go on living for, something besides my literary career, which isn't much of a career.
I have had a bad sinus headache since last night; that's one of the disadvantages of humid South Florida. I have been sleeping well, however, and enjoying meals more (although I'm attempting to lose weight).
Hilary Foster, my stroke-victim hitchhiker friend, called this morning; Air Florida lost all of her luggage. I said I'd phone her tomorrow and we'd try to get together.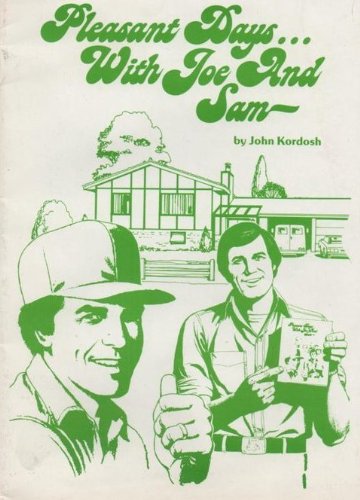 None of my mail has been forwarded here yet, but I did get a copy of John Kordosh's delightful deadpan avant-garde book, Pleasant Days with Joe and Sam. And I have enough reading material to keep me happy for days.
Jonny took me to the Sunrise public library branch this afternoon and I got a card and took out some books, asked them to order Hitler, and came away with pamphlets on adult education and grants in the arts: all material to go into my Broward file.
On my own, I went to the Broward Mall for lunch and people-watching – I'm horny because it's so warm here, even though today was only about 62° – and then I stopped at Davie Town Hall. Broward's system of all these little cities and towns seems totally outdated, impractical and unwieldy.
Davie is having elections for Town Council on March 10, and I'm sorry I didn't register to run (the deadline was noon yesterday); the spots are barely being contested.
I want to write for the local papers. Unfortunately, there's no commercial TV station in Broward. Hey, I'm really getting involved in something larger than myself, and that's a joy – the same kind of joy Jonathan feels about college (a healthier obsession than weight-lifting).
Well, I've got to get ready for the party. It might turn out to be a bit of fun after all.
---
Tuesday, January 20, 1981
10 PM. Mom and Dad just left my room. We were all watching the 52 American hostages get off their plane in Algiers. Today was one of those rare days when public drama overshadows private concerns.
For days we've been waiting for the imminent release of the hostages, but snags kept developing in Tehran. Carter so wanted to announce their release and fly to West Germany to greet them, but he was cheated out of that; their plane did not take off until after noon, when Reagan was sworn in.
The inaugural was overshadowed by the resolution of the Iraq crisis, but Reagan must be glad he can start fresh. His address was brief and simple and unmemorable; he spoke about our severe economic crisis and the need for less government.
Now he's got to provide leadership. I wish him luck, but I don't think he can change much. He said he didn't plan to preside over the collapse of the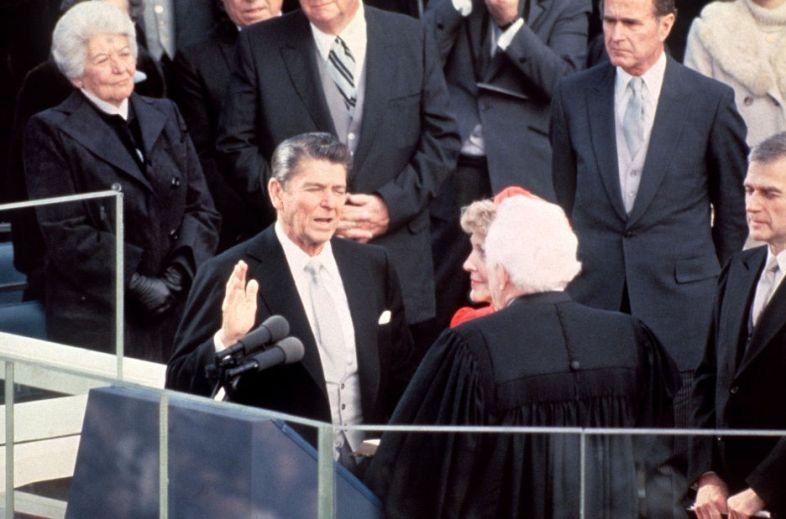 American economy, but I feel that's precisely what may happen soon.
Of course, as Josh once told me, I'm one person who has little to lose in the event of another Great Depression: I have nothing to begin with. Right now I have no home of my own, no job or job prospects, no car and less than $2,000 to my name.
So why don't I feel depressed? It's not just that I'm in sunny Florida. See, with my lack of money and position and prospects comes a very real sense of freedom. Basically, I can do anything I want to without worrying about risking a career or savings. As "Me and Bobby McGee" says, "Freedom's just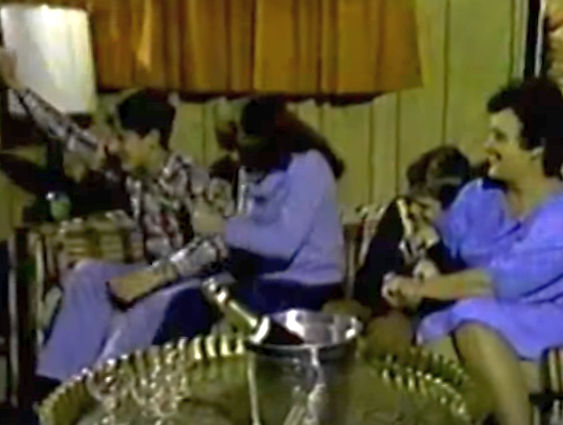 another word for nothing left to lose."
The past couple of days have been a period of adjustment. Last night Dad and I went to look at a used car: a '73 Montego which isn't as good as Grandpa Herb's, but which nevertheless runs well. We plan to look at other used cars this week; Dad's mechanic has a '70 Buick LeSabre.
This morning I opened a checking account at the Florida National Bank, depositing $250 cash and a Citibank check for $950. My Florida checks and my Tillie the All-Time Teller card for their cash machine won't arrive for a couple of weeks, but I got some starter checks.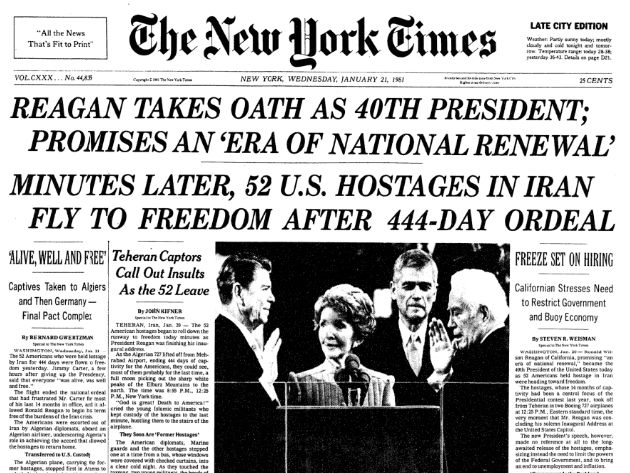 This afternoon Jonny drove me into Fort Lauderdale so I could get to the Employment Service; naturally, there were no jobs for college teachers, so they checked my form and told me I wouldn't have to come back for ten weeks. I do hope I can collect Unemployment, but I don't expect to, not with all the hassles I've had in the past.
Yesterday the AWP Job List arrived, and despite my bitter feelings toward academia, I sent out half a dozen résumés (earlier I had recovered them from storage). There was an opening for an NEA grant fiction writing position at Juniata College in Pennsylvania that begins on March 4 and ends on May 20, and since they said there's a very short deadline, I phoned the chairman of English there.
He told me he had my dossier from AWP; the writer who was supposed to take the job canceled at the last minute and the department was "fairly desperate." I thought maybe I could walk into the job, but he named several writers who are also interested – all for a measly $4000 plus room and board.
He wanted me to send him out some stories, so I did; I should hear from him in a couple of weeks. Even though I'm sure I would be the best person for the job, I probably won't get it. That's academia for you.
Anyway, I'm letting myself take some deep breaths and getting my bearings; meanwhile, I'm relaxing, reading (I finished Norman Cousins' Anatomy of an Illness and also Broward in the '80s ) and getting accustomed to my new life.
---
Thursday, January 22, 1981
9 PM. I'm feeling so much better tonight. Yesterday's despair – and it wasn't really that – was the result of boredom and the ups and downs that everyone in subject to. If, after a dozen years of writing a daily journal, I can't understand the cyclical nature of emotions, then I'm in real trouble.
I began to feel better last evening. Working late in his office, Gary called. "It's nice to hear a familiar face," I said, mixing metaphors – but it was true. It was good to touch base. He probably won't come down here until Easter; he's decided to take his winter vacation at a ski resort.
After telling Gary to keep in touch, I went off to the meeting of the Davie Town Council. There was a big crowd there – about sixty people – and I noticed Richard Gray, the reporter for the Hollywood Sun-Tattler, though I didn't go over to him.
The Council members sit behind a platform with their nameplates: Mayor Pat Brennan, a cherubic-looking blond guy who can't be much older than I (the mayor of Davie has no power except to preside over the Council); Vice-Mayor Scott Cowan; the three other councilmen: an Italian guy with a New York accent, a slick businessman type, and some old farmer who wore a string tie.
Also on the platform: Town Administrator Irv Rosenbaum, 35ish, bearded; Town Attorney Barry Weber; and Town Clerk Patricia Something, who took minutes.
They all wore microphones and the session was being videotaped. For the first hour I got there, they were holding a public hearing on the town's new zoning ordinance; it was boring as hell, but I gathered that Davie is trying to make a comprehensive plan for development.
After that, some businessmen and developers came before them to get approval for their new projects; some firefighters got commendations for risking their lives saving a girl whose car sank in one of the canals (Dad says it happens all the time); Raul Perez, an architect, showed the plans for the rehabilitation of the Rodeo Arena: they want to attract a lot more events t
here.
By 11 PM, the major business – annexation of land south of Davie – still hours away, I decided I'd better get home.
When I look up at night here and see vast stretches of sky and dozens more stars than I ever saw in New York, I still get a thrill. Dad and Mom were up when I got in; they had just spoken to Marc, who said he wasn't returning to New York. Instead, he plans to stay in Rhode Island indefinitely, with the business with Fredo still unresolved.
After watching the late news, I read until very late. I got to thinking about my diary and how maybe I should take a day from each month over the last decade; perhaps that would be the best way to make a book out of it.
My mind wandered, and for some reason I came back to a fantasy I've had for months: that I've come to Florida to die.
I imagined telling Ronna or Avis that I'm dying of some disease, and that's really why I decided to move. I thought of Janice writing on the tissue, "I'm scared," the last time I saw her before she died, and I began to bawl like a baby.
I can't explain it, but late at night I get these strange feelings. For a while I felt certain I really was dying; then I wished I were dying; then I hoped for a war so I could enlist and commit suicide without everyone thinking me a coward.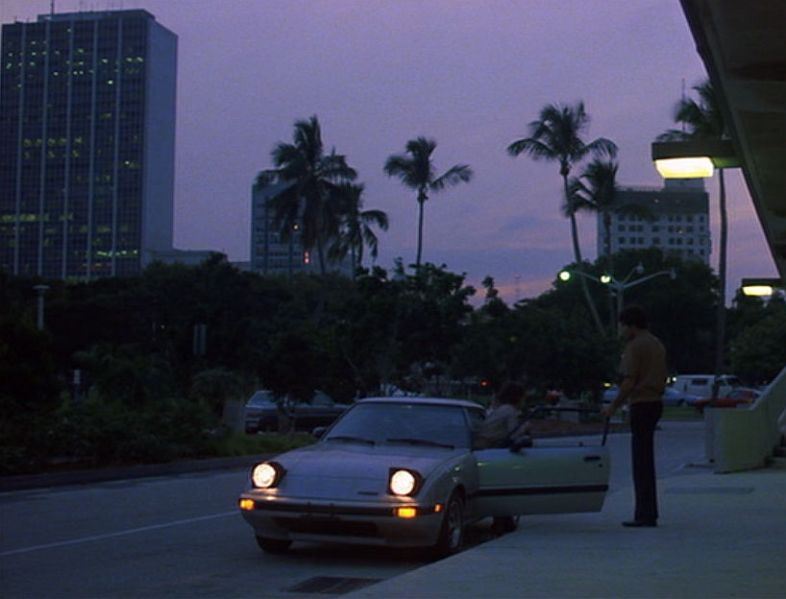 By 5 AM I felt I was truly going mad. Somehow I fell asleep. I dreamed about the people at Brooklyn College frantically trying to locate me so I could hand in my grades, and I dreamed that Mom and Dad said that they were getting a divorce. The latter dream was undoubtedly inspired by the announcement of Senator Ted Kennedy's impending divorce, but it seemed so real.
The next thing I knew, I was listening to the clanking of Jonny's barbells and wondering why he wasn't in school; then I looked at my clock radio and discovered it was nearly noon, so he'd already returned from his classes.
Some men came to spray paint the downstairs ceiling, so I couldn't get to the kitchen and decided to go to Broward Community College to have breakfast. It was so nice to be on a campus again with people in their twenties.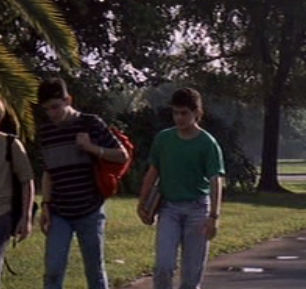 The boys and girls here are so damn cute. I feel so in need of touching someone. Even Jonny, here fifteen months, hasn't been able to make friends, so I despair of ever finding anyone I can really talk with, much less fall in love with.
I look pretty good for an old coot of 29: my beard is now thick and blondish, and I'm certain I've never been this handsome. All I need to do is lose twenty pounds and I'd be terrific-looking.
On Friday I have to go to Unemployment at 2 PM, so I wanted to get the letter from Steve Jervis non-reappointing me. I found it at the warehouse with little trouble.
In today's mail I got a form from the Federal Election Commission, and I filled it out for the Committee to Draft Burt Reynolds for Senator in 1982. I wrote a press release for the committee and went to Davie Office Supply to have photocopies made.
Then I went to McDonald's, where I read the afternoon papers. The Quarter-Pounders down here contain mustard in addition to ketchup: I like that.
Back home, I enjoyed myself sending out the press releases to the local media. I'm 99% certain somebody will bite; it's too good a story not to.
I also wrote William Robertson, book critic of the Herald, sending him my clippings, and I sent Irv Rosenbaum a funny letter saying now that Davie's gotten rid of its nepotism law, I would like to know if he or any member of
the town government would be willing to adopt me. Maybe I could get the job of Town Fool.
Anyway, all that activity made me much more cheerful. At 6:30 PM, my parents and I went to see a car, owned by a young couple, Lynn (the guy) and Angel (the girl), who live in a gorgeous apartment in Hollywood.
The car is a '71 Buick Skylark with a shiny white body. Dad took it out for a drive, but it stopped on Stirling Road, out of gas. Lynn (who was barefoot), Dad and I walked all the way back to Lynn's place about a mile away, where he flagged down his girlfriend, who was just pulling out to go to the college.
She gave him money for gas and he got his gas pail filled up at Dad's mechanic, Freddy; then we got the gas into the car using some cardboard as a funnel. Lynn t
ook me for a long ride, all the way to 441 and back. He's a dumb guy but very sweet and he was incredibly embarrassed about running out of gas.
I really liked the way the car ran. It has 88,000 miles on it, but it seems to be in good shape. Most likely it's a lemon, but for $700 cash I can't go too far wrong. Dad will pick up the car and go to the tag place tomorrow while I'm at Unemployment. So now I've got my own wheels.
We went out to eat at Denny's in Pembroke Pines. During the meal I felt
incredibly relaxed, and using my credit card, I called Teresa from the phone booth. She said she's spoken to Alice and Avis and they all miss me, but everything is fine in New York.
Everything's fine in Florida. If only I could get the great apartment Lynn and Angel had: a real beauty for only $330 a month.