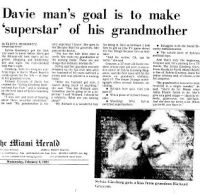 Monday, February 2, 1981
9 PM. Today I want to live. If my grandparents can hang on to live, why can't I? I can't let life defeat me; I've got to give it another shot. Hell, I'm young and strong and very talented – talented enough to get myself and Grandma Sylvia on the front page of today's Miami News.
And tonight a reporter for the Neighbors section of the Miami Herald wants to interview her. Mom and Dad were a little upset, but Grandma Sylvia isn't as stupid as they think. Tomorrow morning Herald photographers are coming over to Grandma's condo to take our pictures. I actually think Grandma Sylvia could get used to all this publicity.
I slept very
well last night and felt chipper this morning. My class at BCC went well; I kept them on their toes. Jonny came to say hi after I dismissed my students, and I walked him to his next class.
Later, Mom sent me out to the Pembroke Pines post office to mail a package to Marc (the address was to Mary Lou Jackson – Rikki – in Warwick, Rhode Island). At the post office I bought the News and was startled to see the article on the bottom of page one.
"Grandson Fans the Flames of Stardom for Sylvia," the headline read – and it was a warm, funny piece with a photo, in the shape of a star – of "Sylvia Ginsberg and her No. 1 fan, grandson Richard Grayson, in 19
58."
So what if it was really Grandma Ethel and Marc – it was still a grandma and grandson, right? I laughed myself silly on line at the post office, so much so that the other people there must have thought I was loony.
Back home, I picked up my mail: a letter from Crad, my new checks from Florida National Bank, a rejection, and a postcard from Steve Kowit of Gorilla Extract, a new chapbook-sized magazine I just subscribed to.
I had asked Steve if he was interested in my fiction and he said he'd be "privileged" if I would send him some pieces. He's been using my stories ("Meet My Father" and "Only Time Will Tell" from Beyond Baroque,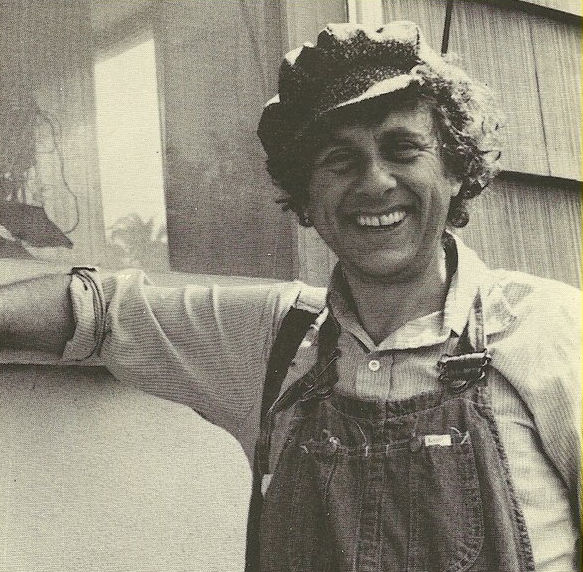 "Diarrhea of a Writer" from First Person Intense) in his classes for years.
I sent Steve a batch of uncollected stories for him to choose from, a bibliography, and a black-and-white photo. He said he pays $10 and thirty copies – but just having the thing published would be enough for me.
Hey, this is going to be my year – I know I'm going to finish the diary book and then I'm going to move on to another project.
I sent Brandon Stoddard of ABC a proposal for a TV movie – and now I think that a better one would be a story about the Sylvia Ginsberg International Fan Club: a grandson tries to cheer up his dying grandmother
while his parents are skeptical.
I can just see it on TV already – with Sylvia Sidney as Sylvia Ginsberg (although Grandma says she's too old to play her).
Mom and I took the car to North Miami Beach to be inspected. We had to wait on line for an hour, but it passed! Then we went to get the insurance policy. We got home at 5:30 PM to find that Jonny had taken messages from the Herald and United Press International.
I spoke to the Herald reporter this evening, and he also went over to interview Grandma Sylvia. It's obviously a great human interest story, and if UPI picks it up, maybe it will go international!
Alice phoned to tell me that she's made reservations for the last weekend in March. I was "up" when she called, so she must think I'm floating on air. Right now I am. Maybe this is just another illusion, but I feel pretty good at this moment. Again there seem to be a large number of possibilities for the future.
---
Tuesday, February 3, 1981
7 PM. I can't see myself "settling down" in Florida – not in the way my parents want me to. They would like me to get a nice, steady job in advertising or public relations, find an apartment, and live a normal middle-class life. Maybe at one time, I could fool myself into thinking that was what I wanted. No more.
I have no desire to do PR or advertising and even less desire to settle down in one place. I couldn't see living "just" in South Florida. Maybe this is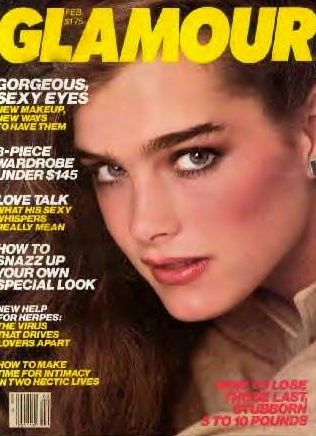 unrestrained egoism on my part, but I feel I'm too important for that.
I want to be part of the whole world, living in New York, California, London, everywhere. After years of being in one place, of being an agoraphobic, I now want to travel all over.
Damn it, though it sounds pretentious, I'm a goddamn artist and I'd like that to be my main concern. For now I want to wander. I sense my parents' plans for me and I feel suffocated – in the same way that I felt trapped and hopeless in New York.
I no longer care about being respectable, about being careful, about watching my step for Big Brother. Hey, I could have written a book culled from my journal entries at any time; all I needed was to believe in myself and my uniqueness and self – that is Genius.
Whenever I've followed my instincts and not worried (as my parents do) What Other People Think – that's when the results have usually turned out for the best.
Look at my Sylvia Ginsberg International Fan Club. Anybody could have done it. But they didn't, I did, and this morning Grandma Sylvia and I were photographed for the Miami Herald. We got calls from as far away as California. I know I've made Grandma happy.
When I arrived at her condo this morning, I saw her looking better than she has in years. She was all dolled up and wearing all her jewelry. Mom and Dad like to say she's senile, but she's not: she's deaf, but her mind is sharp.
She told me the story of Grandpa Nat's heart attack and the stroke which put him in the nursing home. The theme of the story was my grandparents' will to live: they've clung tenaciously to life. They were neurotic, certainly, but they were – and are – fiercely strong.
The photographer came at 10 AM and had me and Grandma Sylvia dance, hug and kiss: it was fun and it felt good. (Ordinarily, Grandma hates to kiss her grandchildren; she usually says she has a cold to get out of  doing it.)
I left her condo feeling that I had somehow made her life significant; it was the same way I felt after Grandpa Herb and Grandma Ethel were interviewed on the Barry Farber show.
Of course it takes a great deal of chutzpah to assume that my grandparents
and I are just as important as the celebrities we read about every day. But look: one thing I've learned is that the world will put you down and crush you at every available opportunity.
They're now trying to deny me unemployment insurance because John Jay says they sent me a letter of reappointment.
I told the woman who called from Albany that I never received such a letter and that I was given no reassurance of work by Prof. Crozier. She said she'd call him, and when she asked me if I'd take a job if he had one, I said certainly: I want them to think I'm willing to work, and I'm sure by now that the term's begun, and there's nothing for me at John Jay.
In today's mail, I got rejected for a job at Interlochen Arts Academy, and
The Overtone Series, a literary magazine in Philadelphia, accepted some stories.
I haven't the slightest idea where I'm going – but I have a feeling Juniata College is going to pick another writer for their job. I think they're scared of me.
---
Wednesday, February 4, 1981
8 PM. I feel very alive today. It was a totally satisfying day that went just perfectly. Last night I slept well, though I dreamed about Grandma Ethel.
Yesterday Grandpa Herb passed out in the apartment. He hasn't been eating and he looks like death. I actually think that he longs for death, and I can certainly understand the feeling.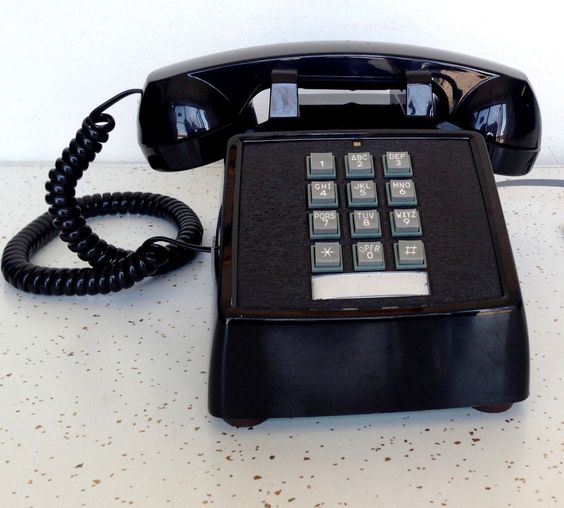 Uncle Marty called twice today. In the midst of his own business crisis – he's had to move to smaller quarters – he now has the full burden of caring for Grandpa Herb and Grandma Ethel. I'm sure he's sorry I moved, but I am not.
Is it selfish of me to be glad that I'm not running to the hospital with Grandma Ethel every day? Grandpa Herb does not want to go into New York Hospital, so he'll probably enter Peninsula; Marty made an appointment for him tomorrow with a gastroenterologist in Broad Channel.
At breakfast, I opened the Broward section of the Miami Herald and saw a photo: "Sylvia Ginsberg gets a kiss from her grandson Richard Grayson." And the headline: "Davie man's goal is to make a 'superstar' of his grandmother."
Eliot Berkowitz wrote a warm and very funny story: it's a great human interest piece. He's got a lot of jokes, plus this quote from the superstar Sylvia:
"'My Richard's a wonderful boy for doing it. He's so brilliant. I told him to get on [the TV game show] Tic Tac Dough because he's so brilliant. And he writes. Oh, can he write.'"
Really nice. It will appear in the Neighbors North Dade section tomorrow, probably with a different headline. Aunt Sydelle came in last night, so she can share in the pleasure.
I was feeling good as I went to teach my class – and it showed: I had a good lesson on applying proof details. Although I was laid back, I was energetic, and I think the students like me.
In the office afterwards I showed my new articles to the department secretary and some other teachers, who seemed impressed. I had brought my book with me, and one professor said he'd order it for the BCC library. At least they know I'm not some ordinary adjunct.
I went to have copies of the Herald article made and have lunch in the Broward Mall. When I got home, Jonny handed me my mail.
Miriam Sagan had written that she and Ed Hogan and a few others have started Zephyr Press – their first book will be The Aspect Anthology – and that they were interested in considering a collection of my stories as a book.
I went to the warehouse and got copies of all the stories that were not in Disjointed Fictions or Hitler and which are not under consideration by White Ewe Press.
It's not all first-rate stuff, but there are probably (I hope) enough decent stories out of the fifty for Zephyr Press to do a decent book. Wouldn't that be a gas?
Imagine Zephyr doing a book and White Ewe doing a book and Gorilla Press doing a chapbook – and I'm 100% certain that someone, hopefully a commercial publisher, will do my diary book. I could be very well-published by this time next year.
Funny: since this year started, my fortunes seem to have risen rapidly. Is it just chance? But I have my confidence back, and I'm writing once again. I don't even care about not getting the Juniata job; it's their loss.
I got my Tillie the All-Time Teller code and went to the machine at the bank: it even greets you by name!
This afternoon I exercised; I've been neglecting my body terribly. I'm as horny as anything – but it's a sign that I'm alive and vital. I have tremendous energy and self-confidence now. I'm certain I did the right thing in getting out of New York, if only for a while.
---
Saturday, February 7, 1981
10 PM. I'm feeling pretty good, but I have to admit that my family is really getting on my nerves. I'm just as certain that I'm rubbing them the wrong way, too. So far we've been extremely tolerant and no one has exploded, but let's face it: a thirty-year-old man was not meant to live with his parents.
I had forgotten what they were like. Dad is very nervous and has an incredibly thin skin. His capacity to avoid the unpleasant is as large as ever. Mom is still obsessed with the house, but she has nothing else in her life. She's now so fat that she's ashamed to go out of the house, and she never did have any friends.
Jonny has no friends, either. He says the kids at BCC are all jerks – which I know from working with my own students isn't true. "Life is a cruel joke," he keeps repeating with the determination of one taking his first philosophy course. Now he's "certain" he wants to be a philosopher and chides me for not being "spiritual" enough.
Jonny tells me his life back in Brooklyn was a "crime" of which he's ashamed. Talk about harsh superegos! (That reminds me; yesterday I wrote to Dr. Pasquale.) Anyway, they're very lovable people, but they are a little nuts.
Last night we went out to the very Jewishy Deli Masters in Sunrise, but afterwards they went out to the movies and I had the house to myself. I need to be alone – and I also need to be with people my own age: friends, and yes, lovers.
I cannot believe how horny I have been in the past week. If I don't have a sexual outlet soon, I'm afraid I'm going to rape some poor cute boy. I can't stop looking at guys and I feel like I did when I was seventeen.
It feels as if I've never had such strong sexual urges before. If I have been feeling suicidal lately, then it's certainly is doing something to raise my sperm count.
This morning I woke up early and drove into Miami. My car has been riding like a dream, thank God. It's so exciting to me when I get to the point on I-95 when I first see the skyline of downtown Miami. Broward County is so bland, but Miami is exciting.
Driving through downtown and then along the ritzy Bayshore Road makes me feel like I'm in a real city. I parked in Coconut Grove and walked around for an hour.
I love the area; it's like the Village, only cleaner, prettier and less schlocky. And it was good to see gay people out in force.
Tonight Dad joked about us going over to "watch the fags" at the Marlin Beach Hotel on Fort Lauderdale beach, and he gave me the idea of going there myself. I need to meet people and that might be a good place to start. I miss my friends very badly.
Today I called Teresa and spoke to her and Diana. Teresa said it was a shitty week at work because everyone was gossiping about her and Frank.
Teresa said she and Frank were hanging out a lot together but that his Irish Catholic guilt got the better of him and he talked it over with someone who spread the news all over the Borough President's office.
Teresa has achieved real power on Andrew Stein's staff and everyone thinks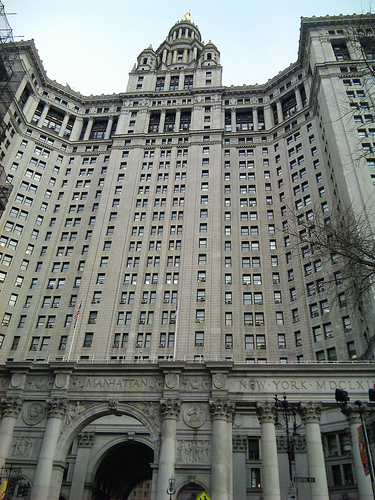 it's because she sleeps with Frank. Things got so bad, Frank had to tell everyone to stop gossiping and Teresa threatened to quit.
She said she's considering coming down to Florida in March to stay at a friend's in Key Biscayne but might go to Cynthia's in California instead. Teresa asked if it was still cold here, and I told her today was 80° and sunny, that it was great weather.
---
Monday, February 9, 1981
10 PM. Today was one of the nicest days I've had here in Florida: it was so relaxed and peaceful that it made me very glad I decided not to stay in New York.
Last night I watched the three-hour TV movie, Kent State. During the last half-hour, during the confrontation with the National Guard, I cried horribly.
Dad cried, too, because the tragedy was so senseless, but it meant more to someone of my generation because I was a student in 1970 and had the feeling that it could have been me lying dead on that campus.
I slept well; at 7 AM, the bright sunlight streams into my room, but I don't really mind. I discovered a classical radio station, WTMI, and it reminds me of WQXR back in New York; I'm listening to it at the moment.
It was pleasant at Broward Community College today; everyone is so friendly. Greg Eisman, the adviser to the literary magazine, is a funny guy; he sent out a memo about a writers' conference in St. Petersburg he attended. Greg had the library order my book, which was very nice of him.
I had a good session with my class. Compared with New York remedial students, the kids down here are a pleasure to teach. Coming to class is not a chore but a delight.
Back at home, I found a message from Louise at Brooklyn College's English Department; as I'd figured, they'd been frantically trying to reach me. I gave her the grades over the phone, and that was that: I'm glad it's over.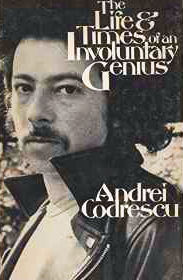 Prof. Church of Juniata College sent me a lovely note, explaining that he liked my work and would have hired me if not for Andrei Codrescu's top credentials. He apparently applied for the job at the last minute.
Prof. Church asked if he could consider me for another residency in the future, and I wrote him back saying he could, adding that he treated me better than any other department chairman.
I did some errands for Mom, then sat out in the sun for a couple of hours. Today was 80° and sunny, real Florida weather. I hope it doesn't stay this hot for too long, but it was great to lie in the sun and get a tan.
I exercised with the Bullworker and wrote letters to five celebrities (Paul Mazursky, Eric Roberts, Alan King, Janis Ian and Steve Allen) asking if they
would consider reading Hitler and giving me a blurb. I plan to try to get blurbs for my new books and maybe then even Taplinger will want to do a trade paperback in a few years.
After Dad came home, he took me and Mom out to dinner. (Jonny had school.) We ate at The Hitching Post, Davie's main "meetin' and eatin' place," a real cowboy joint which serves great ribs at cheap prices. The country atmosphere is really fun.
Tomorrow is Jonny's birthday, so we drove to the Broward Mall to buy greeting cards and books for presents.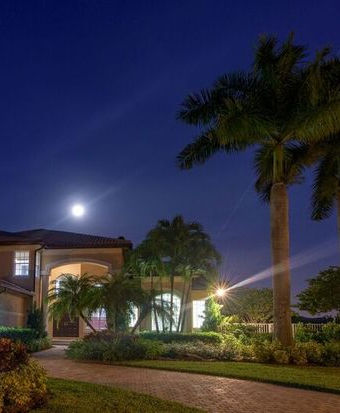 The evening was so mild and beautiful, I could hardly stand it. Imagine me being back in New York, riding the subways, freezing, and living in filth! I don't regret at all my decision to come to Florida – not on a day like today.
Of course I didn't work on my book, but I need a day off once in a while. I'll get back to it tomorrow. I think back to a year ago when I was so ill and unhappy in New York and I thank God that this winter is a happier time. I'm enjoying life. I feel whole again – not beaten down, not forgotten, not stepped-upon.