Friday, December 12, 1980
7 PM. Marc called me early this morning to ask if I could drive him and Rikki to the airport to catch a flight to Providence.
I was already halfway out the door on my way to Manhattan, so I explained I couldn't and told him to have a nice trip. He said, "Well . . . ," as if I were crazy.
This afternoon Mom called me with the details of the story. It seems last week Fredo's house was robbed of gold and jewelry and "he went nuts." He
got a bug in his head about Marc and Rikki owing him money, and he came down to New York with another hoodlum.
They kept Marc and Rikki hostage at gunpoint for two days. Fredo and this other guy wouldn't let Marc or Rikki make a move without them. When Marc spoke on the phone, Fredo was listening on the extension.
Fredo had been at Mom and Dad's house in Florida and decided he would shake them down for some money. So he had Marc tell the story about owing Fredo money for drugs.
"I'm giving your son a gift," Fredo told Dad when he called.
"A gift?" Dad said. "What are you talking about?"
"The gift of another day of life," Fredo said.
That scum. On Tuesday Joe Fishman came over for a visit and he told Mom that Fredo bodily threw him out of Marc's apartment.
All of Marc's friends knew what was going on but couldn't call the police for fear that Fredo would kill Marc and Rikki. As it was, Rikki was badly beaten up and her jaw was nearly broken.
Yesterday Marc went out to see if he could borrow money from Ernie, and Fredo's cohort had a gun on him all the time. Finally Fredo became ill and decided to settle for $1800.
Joe brought over Marc's car, which was signed over to Fredo. Now Marc and Rikki are in Providence under the protection of Rikki's father and her family.
(Little Lee met them at the airport and he was excited to see them. Marc told Mom he's gotten so big.)
Mom said that Rikki's father will "take care of Fredo" and get the car back. "So it's over," Mom sighed.
"Until next time," I said, just as I had to Dad on Wednesday.
Anyway, here's what's happening in my life: I had a good class at Brooklyn College last night. I have such a great rapport with my adult students. Teaching the fine points of grammar is a real challenge, but I enjoy it.
When I got home, Avis called with the news that she and Anthony have taken a new apartment, on State Street between Bond and Hoyt, three blocks from the ashram, in a brownstone on a pleasant block.
The owner is a young black woman who is renovating the building, and Avis said the apartment is "huge" and "gorgeous."
Denis called and we decided to put off getting together for a while. We did see each other today at John Jay. I slept well, but it was hell to face a frigid, hectic rush hour.
At school we sat around a conference table and "normed" our grade scores on sample CUNY exams. Two readers read each test, and conflicts went to Betsy Gitter and Pat Licklider.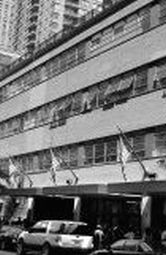 Early on, some people noticed that my students were doing well. By noon, it was getting hard to distinguish between passing and failing grades, we were so punchy from reading so many papers.
In my earlier class, 16 people passed and 9 failed; in my later class, it was 10 passing and 11 failing. "That ratio is phenomenal," Betsy told me, which to me seems pretty sad, but I was glad I look like a good teacher even if I felt embarrassed because during the test I did go around and sort of silently point out with a pencil when my students were making run-ons or fragments or tense errors.
I didn't tell them anything, just tapped with my pencil. I don't care if that was "cheating." I don't believe my students, especially since most of them at John Jay are ESL (Spanish speakers), should suffer through another term of remedial, and this kind of timed test doesn't reflect what they really can do.
What the hell. I'm leaving teaching anyway.
---
Saturday, December 13, 1980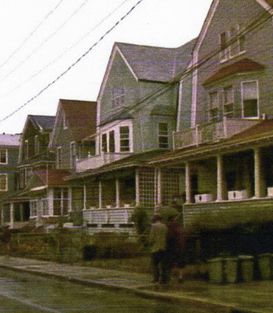 5 PM on a dark, cold Saturday. It feels like snow. As I look out the window, I can see the rooftops of Rockaway and the bay beyond them.
It's cloudy, so Manhattan isn't visible, but I can make out the Queens shoreline. A plane just took off at Kennedy Airport, and a couple of others are about to land.
There's a bumper sticker seen around here that says "BIG APPLE YOU'RE OKAY – BUT I ♥ ROCKAWAY!"
I really do love Rockaway: the beach, the boardwalk, the honky-tonk of Beach 116th Street in the summer, the fleabag hotels, the old Jewish yentas, the old Irish drunks, the hitters with their grass and beer cans, the winter prospectors sifting the sand for buried treasure, the friendly small-town atmosphere of the place.
On Beach 116th and in the Waldbaum's shopping center (where I go to the post office, supermarket, drugstore, Citibank, cleaners and pizzeria), I know all of the merchants and many of the customers.
I know the guys at the Mobil gas station and the Indians at the newsstand where I buy the Sunday Times on Saturday night. I've been living here for fourteen months, and I feel attached to the place.
But then again, I've managed to become attached to every place where I've lived or worked: Brooklyn College, old Richmond College, LIU, Visual Arts, Kingsborough, John Jay, Beach Channel High School, Bread Loaf, MacDowell, the wildlife preserve at Garvies Point, the old Village Voice office on University Place, Teresa's building on West 85th, Grandma Ethel's
house, the Floridian Diner (which they've closed).
I guess I'm just a sentimentalist. But I have been happy here. I've been miserable here, too, but I've lived.
Last night I slept soundly and this morning I woke up feeling happy. At my grandparents' at noon, I was upset to learn that Grandpa Herb has a bad cold and Grandma Ethel said he's been "blue" and dizzy and unable to sleep.
While he was in the bathroom, Grandma Ethel began talking about my moving and she started to cry:
"Good luck to you in Florida . . . I know you've got to do what's best for you . . . but now I have no one. Oh, Marty's here, but he's not around the corner and I never get to see him . . . Your dad could have gotten a good job here, and Marc could have gotten into something decent . . ."
Poor Grandma Ethel: things just didn't work out the way she wanted them to. But like my other grandmother, she has never been one to count her blessings. I hope I become someone who does even though I know that things will not work out the way I want them too, either.
Now I don't want to say I'm a saint, but I am grateful for my life. Five months ago Dr. Pasquale said that one day I would see things more realistically, and I do.
And now I feel that there are endless possibilities. Maybe they were always there, but I was unable to see them.
My friends have been great to me. I've had three invitations to do something tonight, but I accepted the first one: I'll be driving over to Gary's in a little while.
Mikey also called from Rockaway; his mother's doing fine and she may be able to resume her job in another month.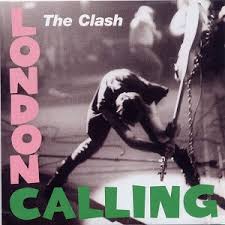 Then Justin called. I've been debating whether to call him or not; I figured that he, like Aunt Arlyne (another person I've avoided calling), would disapprove of my plan to move to Florida.
But Justin didn't disapprove, and he was very sweet, the way he used to be when I thought we could be close. He's in therapy now, and says "it's the best thing I've ever done."
Justin plans to leave the Alexander H. Cohen office because there's nowhere he can go there and he's bored and poor. I told him I'd see him before I leave.
Then I called Anthony (Avis was asleep), who said they signed the lease on the apartment in the State Street brownstone.
---
Sunday, December 14, 1980
10 PM. In a month I'll be leaving New York, but so much seems unbelievable to me now. Why do I still sound like an adolescent? In less than six months, I'll be thirty years old.
Earlier today, I found my old Brooklyn College student ID. In the picture, I looked so young and confident, tanned with unlined skin, with long blond hair, wearing a shirt I still have, one of the few old ones I didn't give away to the Italian earthquake victims.
When I got home late last night, one of my favorite movies was on TV: Summer Wishes, Winter Dreams. It's about regret and how we never seem to live the way we started out to. I certainly haven't.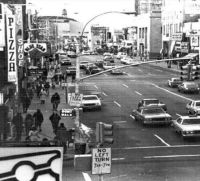 Ten years ago I was a sophomore in college, about to fall in love for the first time; I was still untested in the world. Now I have experience (not much in love, it's true), a little less confidence, and a little (a soupçon?) of wisdom.
Last evening I drove out to Bayside and found Gary in pain from emergency root canal work. He served cheese and crackers and we sat on the couch and talked. (He made me take off my shoes in the apartment.)
Gary's been on business trips to Chicago and Boston in the past week. He seems happy and he looks good with his new soft contact lenses; I never noticed, in all these years, what a beautiful shade of light blue his eyes are.
But Gary is still pretty boring, and I was glad we could watch TV. He did make a superb dinner featuring chicken cutlets marinated in wine and orange
juice; Gary is a good cook and said he enjoyed making Thanksgiving dinner for his family.
Myself, I've never found cooking a pleasure, and I don't really have much desire to learn how to cook.
I left Gary's at 11 PM, as I felt tired. On the way home, I did some shopping at an all-night supermarket on Cross Bay Boulevard, where I also bought the Sunday Times at a newsstand.
Up until 3 AM, I slept soundly; like the last two Sundays, this one found me in bed until after noon. I just couldn't get up.
Alice wanted me to come into Manhattan to see Andreas's new studio, but I didn't want to face the pre-Christmas traffic. After spending five days in Manhattan last week, I've had my fill of the city.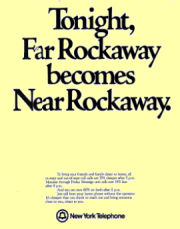 Instead, I called Justin – both as a matter of good faith and because I didn't want to be alone today. He was delighted to hear from me and told me to come right over.
I had always promised Justin I'd take him on a car tour of Brooklyn, and since I had Grandpa Herb's car, today was the perfect day. On the car radio, Beatles songs were playing all day; at 2 PM there was ten minutes of silence for John Lennon.
Justin looked good – he lost weight and his skin cleared up – and he told me (as Gary did) that my beard looked good.
We drove up Eastern Parkway, and I found myself taking Justin places that
I wanted to see before I leave: Shelli's parents' house on Kings Highway and Church Avenue; our old house on East 54th Street; the old houses of Grandpa Nat on Snyder Avenue, Grandpa Herb on East 43rd Street, and Bubbe Ita on East 42nd Street.
We passed the busy corner of Utica and Church; went down East 56th Street; drove around Mill Basin to Kings Plaza; the Deauville Beach Club, where my bar mitzvah reception was held; Kingsborough; Sheepshead Bay.
We ate at Bernie's Diner – a year ago, I got ill outside there – and then drove via Ocean Parkway and the Prospect Expressway back to the Slope.
I hope Justin wasn't bored; he seemed to enjoy the ride, and we talked a lot. He's less annoying than he used to be. Justin plans to stay in New York the rest of his life.
I shook hands and touched him gingerly on the shoulder to say goodbye; I still feel uncomfortable showing physical affection for men.
It was 4:30 PM and dark when I returned my grandfather's car and came home to do the laundry, lift weights, and talk to Denis about suggestions for improving his novel.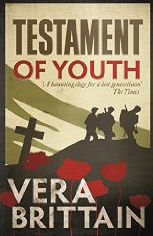 Then I watched Testament of Youth, based on Vera Brittain's memoir of World War I, which was recommended by Jonny.
These diaries have been the testament of my youth. I wonder if you can see me getting older by reading them through from 1969 to now. That reminds me: I've got to buy a 1981 diary soon. It will be my thirteenth diary.
---
Wednesday, December 17, 1980
7 PM. Is life in New York City becoming more bizarre or am I just experiencing some sort of reaction to leaving? I don't know. Maybe it's the time, not the place.
Yesterday I called Teresa, who had a stomach virus and who was still weeping for John Lennon. "This tragedy has finally gotten me over Paul,"
she said, so I think she's feeling better about that at least.
Teresa's usual Christmas open house is scheduled for Sunday. She told me about attending Mayor Koch's birthday party and mouthed the usual garbage about what a great mayor he is.
I think Koch is excellent at showmanship and creating his own legend, but city services have gotten demonstrably worse during his tenure. The schools don't teach, the buses (even the new Grumman ones) and subways don't run, crime is rampant and so is fear, and the poor, the blacks and the Hispanics are ignored when Koch isn't vilifying them.
It's a mystery to me why the white middle class loves Koch. I can understand why Teresa and her Manhattan young/white/chic/rich friends love him, and I can see why the bankers and developers and landlords do:
He's making most of Manhattan a fantasyland of glitter and quiche. But the outer boroughs are dying.
Like other New Yorkers, I am voting with my feet as I move to Florida. The latest Census figures show Florida the third-fastest-growing state (behind much smaller Nevada and Arizona) and the biggest winner of reapportionment; they're gaining three seats in Congress while New York is losing four.
I went to pick up my mail yesterday, and found, among other items, a letter from Rick Peabody. I told him I had decided not to write or market any more short stories and he said, "Don't quit! We were thinking of doing an interview with you for the next Gargoyle."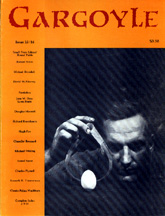 Well, of course I told him I'd be delighted to have the chance to make an asshole of myself in print. Rick said he thinks the move to Florida will do me good and he thanked me for the check I sent him.
Last evening I decided to have dinner in SUBO and I was lucky enough to get there the same time as Neil Schaeffer, who asked me to sit with him. We were joined by Prof. Elsky, whom I'd never met before.
It was great having dinner with them although the talk wasn't literary but about the Catskills, Rockaway, and stickball.
Susan, Neil said, had just given a reading near her parents' place in Century Village at Deerfield Beach. They're waiting for the reviews of Love, her new novel. PW was not good, but Kirkus was excellent. For Christmas they're going to their house in Vermont to ski and snowmobile.
Last night I had my BC students write as I marked papers and went through the rest of my mail: my Citibank statement, notices from the Authors Guild and Mensa, and a letter from the University of Minnesota informing me I couldn't be considered for their opening in creative writing because I was more than three years beyond the terminal degree.
So now I'm too old to get a teaching job. Fuck academia. The University of Alabama called and asked for a writing sample, but I'm certain that once I send it to them, they'll drop consideration of me like a hot potato.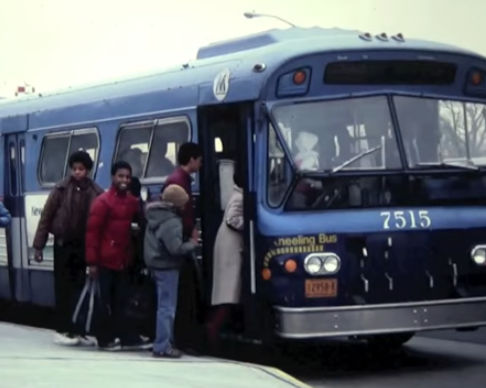 Last night I got home on a bus that vibrated wildly, so I was even dizzier after that ride. I called Florida and got some instructions from Mom on how I can start preparing for the move now. She said Marc is still hiding out at Rikki's father's house in Rhode Island.
This morning it was frigid – 18° – when I went outside and my car wouldn't start.
In the Times was an article mentioning the Healthy Happy Holy Organization, "a sect of radical American Sikhs which stresses the virtues of industriousness and physical discipline through yoga."
After recently watching that TV-movie on religious cults, I began to wonder whether Yogi Bhajan and 3HO are not another Reverend Moon and Unification Church or Jim Jones and The People's Temple.
In the BC library, I looked up an old Time article about Yogi Bhajan and 3HO. He sounds like a typical cult leader.
Fifteen years ago, he was a porter at the Delhi airport. Indian Sikhs do not use kundalini yoga as part of their religion and they've denounced him as a heretic and charlatan.
He lives in great luxury in a mansion on his New Mexico estate, and he's quite wealthy from the labors of his followers. Yogi Bhajan has a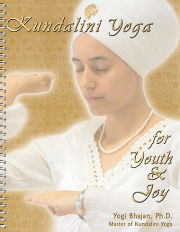 reputation as a womanizer; supposedly he has fourteen women who live with him.
He gives advice on diet and health and even tells people when to marry. Most of his followers are my age: ex-addicts or former LSD or marijuana users.
Avis did say that one 3HO member was kidnapped by the famous deprogrammer Ted Patrick. Why would they need to deprogram someone from a religion if it didn't brainwash people?
I don't like Avis and Anthony falling under Yogi Bhajan's spell. I just hope they don't end up as automatons. Why can't they think for themselves?
Whatever my mistakes in life, I have always been my own man and followed my own way; doing that is what I admire most about Emerson.
Tonight Marie phoned, and we had a long chat. She had gotten my Christmas card and wanted to congratulate me on getting out of New York City.
In Marie's capacity as a Teamster official, she's been involved in contract negotiations with the Housing Authority. At night she's going for a master's degree in urban planning at Hunter.
She said Stuie got laid off from his accounting job with the Lefrak organization. In February, he will be spending a month at umpire school in St. Petersburg; if he makes the grade, he may end up umpiring major league baseball games.
Marie says she has lots of friends in Florida and will visit me there. I can't wait to get to out of here.
---
Friday, December 19, 1980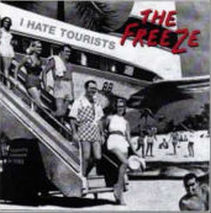 8 PM. It's supposed to get down to 10° tonight and already the howling winds and their chill-factor are starting to make themselves felt in my apartment.
Today was a writer's day, for – although I did not actually do any writing until now – I wanted to write and I saw things in a writerly way.
And I did not do much today: mostly lay in bed, wandered around my apartment, read Frederick Exley's Pages From a Cold Island (a brilliant book, responsible for my present condition), overate, "took" phone calls, listened to WQXR, watched soap operas, and thought a lot (stupid things, mostly, like Am I beginning to look like a Good Ol' Boy? or What do I really want to Do?).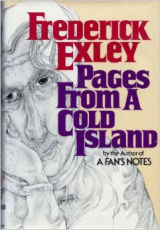 We last left our hero 31 hours ago. It was Thursday afternoon and he decided to do some packing. I packed my never-used stemware, along with some drinking glasses, into one of Marty's cartons, using a lot of newspapers and blackening my hands.
Alice called, telling me she'd see me at Teresa's open house on Sunday, if not sooner. She had a job interview at Rolling Stone, but as she was in the Seventeen office, she couldn't talk much about it.
Alice told me to send the editor some of my fiction, as he said they were on the lookout for some stuff and had already taken a story by Jayne Anne Phillips. (Hasn't everyone?)
I was pressed by Alice to give her the name of a suitable going-away present, and I could only think of the new International Directory of Little Magazines, which she said she'd happily buy.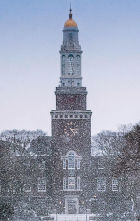 After taking the bus to Brooklyn College, I had a spinach quiche at Circles, admiring the healthy-looking boys and girls who work there, wondering if I would look so good if I went to work in a health food store or restaurant in Florida.
Then I taught my class, running over as usual – something I never used to do. (Do I like teaching more or have I just lost track of time?)
At the bus stop, I bought the Daily News Tonight and saw Stacy waiting for me smilingly. Although it was freezing cold out, Stacy was warmer to me than I'd ever seen her in all the years we've been running into one another.
She had just gotten out of the subway after spending the day taking her MBA classes at Pace and going to a stockbroker with her steady girlfriend, who had $50,000 to invest.
When I told her I was moving, Stacy said she too hates New York "because the ugliness is all out there on the streets, where you can't avoid it."
On the bus together, we traded names from the past: I told her where Mikey, Gary, Alice, Avis and Scott were, and she told me Phyllis was working for a big law firm and getting married and that her sister Cynthia was already married, had a house in Rockaway, and would be a therapist next year.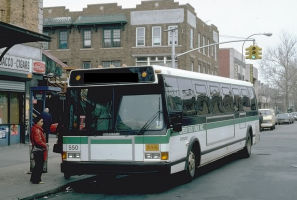 Offhandedly Stacy said, "I liked your Hitler book" and told me she had decided to destroy her diaries ("mostly pornography," she said) because of a dream she had in which old Jewish people from Russia had rung her bell in Rockaway to say, "We're your family," and she didn't know who they were. (I don't get it.)
She took my Florida address and gave me a squeeze on the shoulder as she got off the bus. Her eyes were as light blue as they used to be – they reminded me of Gary's – and I remembered how much I'd been attracted to her.
Seeing Stacy made me feel good; she seemed to have turned out so well that I was pleased with myself for once loving her. It made me decide to call Ronna – but Billy (whose voice is now lower than mine) said she wasn't in.
Then I spoke to Josh, who must be on his way to Europe now; he has to transfer at Amsterdam for a flight to Copenhagen. I hope Josh has a hell of a time and gets to fuck (his choice of words, not those of prudish me) a lot of Danish blondes.
Grandpa Herb phoned to say that someone had called from the University of Missouri-Columbia and had left her number, which Grandpa gave me as a six-digit one.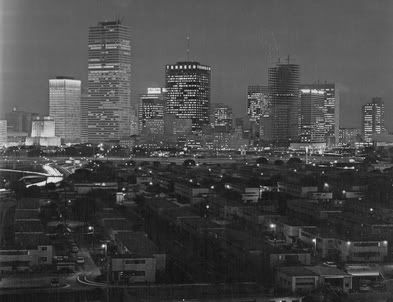 I got the right number from the operator and knew what it was about: they wanted me to come to the MLA Convention in Houston.
When I called today, the lady said they were "very interested" in me and was sorry I couldn't come to Houston. Once again, folks: Fuck academia! Let them pay my airfare if they're so interested in me.
And just before I went to bed, Teresa called and said she'd had two days of a horrible stomach virus but was now feeling "merely dreadful."
I slept badly and woke up in a state of vertigo, my heart racing as I dreamed that I was lying in my underwear on the 42nd Street sidewalk trying to sleep. I lay in bed until noon, listening to music and reading Exley.
Mikey called and invited me to Christmas dinner at his mother's with him and Larry. Scott called after getting my Christmas card; when he demanded to know why I was moving, I told him, "This is Pig City."
When Scott heard that Avis is moving to Boerum Hill, he said condescendingly, "Some people will never get out of Brooklyn."
I said, "That's the reason I'm moving out."
Scott himself has moved to more spacious "matrimonial quarters" in London Terrace. His fiancée is flying in from Paris next week and will return for good in the spring.
Scott was at a party where the playwright Leonard Melfi spotted him and said Scott was the character in his new play – so Scott read for the part ("It is me") and will make his Off-Off-Broadway debut in February.
(Later today Alice said, "He is not a nice person.")
Ronna called and said my manuscript will be ready this weekend; she'll mail it to me and I'll mail her a check. After we traded quips, she said she plans to move to Boston in a year, that Jordan "raves" about Susan Fromberg Schaeffer's books, that Carol suggested I look into Florida Writers-in-the-Schools.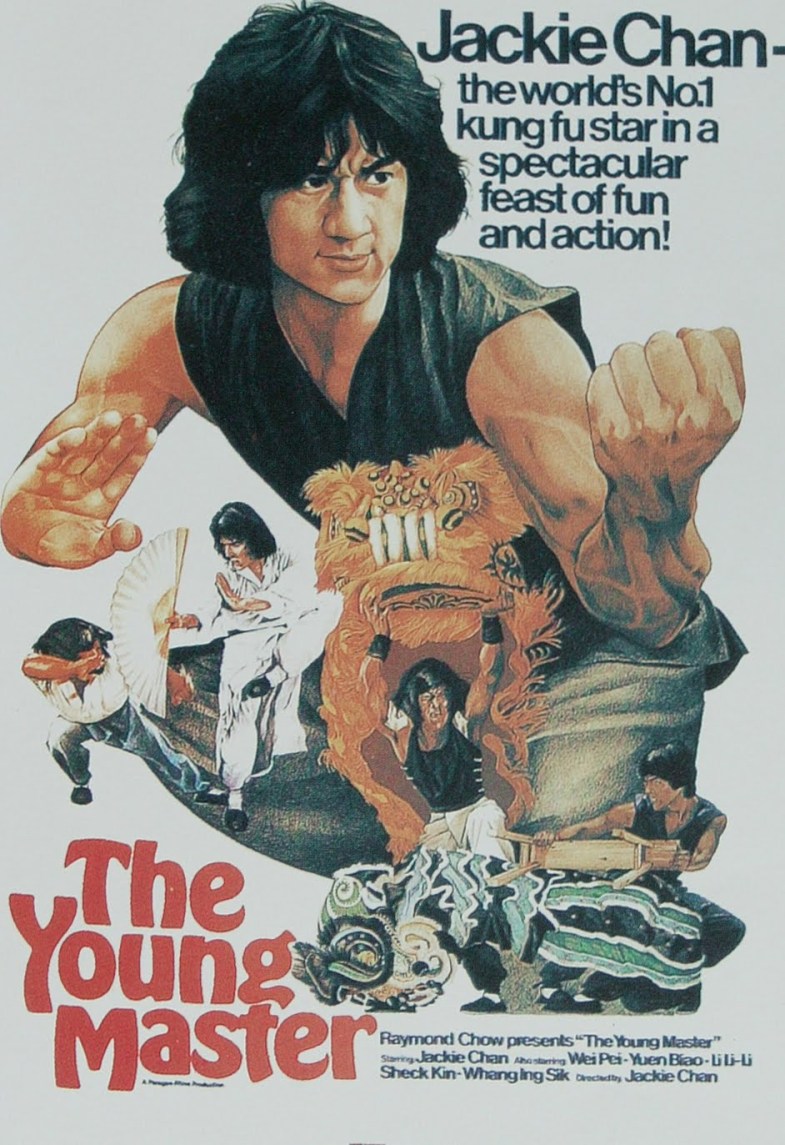 Ronna reported that Carol was upset that I had "thrown up my hands . . . because if he can't make it as a writer here, who can?" Ronna also said she'd call me when she visits her grandparents in West Palm Beach.
I also got a call from Roger Greenwald, who phoned to say that he's visiting from Toronto; we agreed to meet on Saturday at 2 PM at St. Mark's Bookshop.
Then Grandpa Herb phoned again, to say that Marc had called him and would be spending the holidays and possibly longer in Providence.
Finally, at 1 PM, I made the mistake of going out, found a parking ticket on my windshield (just next to my note saying the car wouldn't start and to please not give me a ticket).
Somehow I managed to start up the car and drive it to the corner before it conked out. I called the AAA and in the meantime went to the post office (I got an acceptance by a Florida magazine, White Mule) and to the pizzeria, where my black mechanic friend said he'd buy the car from me next Friday.
The AAA guy who did come took one look at the old Mercury and said, "I thought you were going to do us all a favor and get rid of this piece of junk." He couldn't start it, so we just moved it to the curb.
The Comet is dead, tra-la.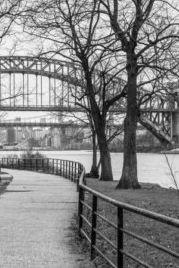 I decided to spend the rest of the day indoors; it was too fucking cold out anyway. Mom said that Dad will be coming in on January 9 and that she'd arrange storage space at $40 a month.
Avis called and asked if I wanted to go ice skating. Every year she asks and every year I have to remind her I don't ice skate.
We had a frank conversation about Sikhism and kundalini yoga which relieved my anxieties; Avis is too bright to be taken in by any scam. She says she's happy and I can't see how this is hurting her in any way.
I told her about Scott, Stacy, Ronna and Josh. It's funny how everybody from my past seems to be turning up at this point of my life. It's almost like the end of a long novel.