Saturday, November 22, 1980
4 PM on a cold Saturday afternoon.
After sleeping okay, I was up at 8 AM today, went to the bank and post office and then drove into Brooklyn to the copy center, where I left my dossier and some excerpts from Hitler to be photocopied; I'll pick them up on Monday.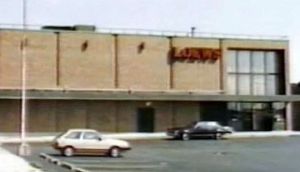 I decided to treat myself to lunch at George & Sid, the kosher deli in Georgetown, and then the movie Ordinary People, also at Georgetown. It had been months since I'd been to that shopping center.
I enjoyed the movie, for the performances were excellent, particularly Timothy Hutton as the troubled 17-year-old boy. The scenes between him and his psychiatrist (Judd Hirsch) rang true for me.
Fourteen years ago this week, on the day after Thanksgiving in 1966, I walked into Dr. Lipton's office for the first time. I remember how scared I was and how I told Dr. Lipton that I was basically happy; he just nodded.
I feel very nostalgic now and I'm reduced to clichés about how many things change with the years. When I look at my bearded 29-year-old face in the mirror, I don't catch much of that skinny, bespectacled, nervous 15-year-old boy. But I'm still the same person, just with more experiences behind me.
Next year Dad will be 55; Mom will be 50; Jonny will be 20; and I'll turn 30. Maybe it's the impact of the film, but I think one day I'm going to write about my family. I don't know if it will be fiction or not.
Maybe I'm not a good fiction writer; I myself prefer true stories, books like Conroy's Stop-Time and Lemay's Inside, Looking Out.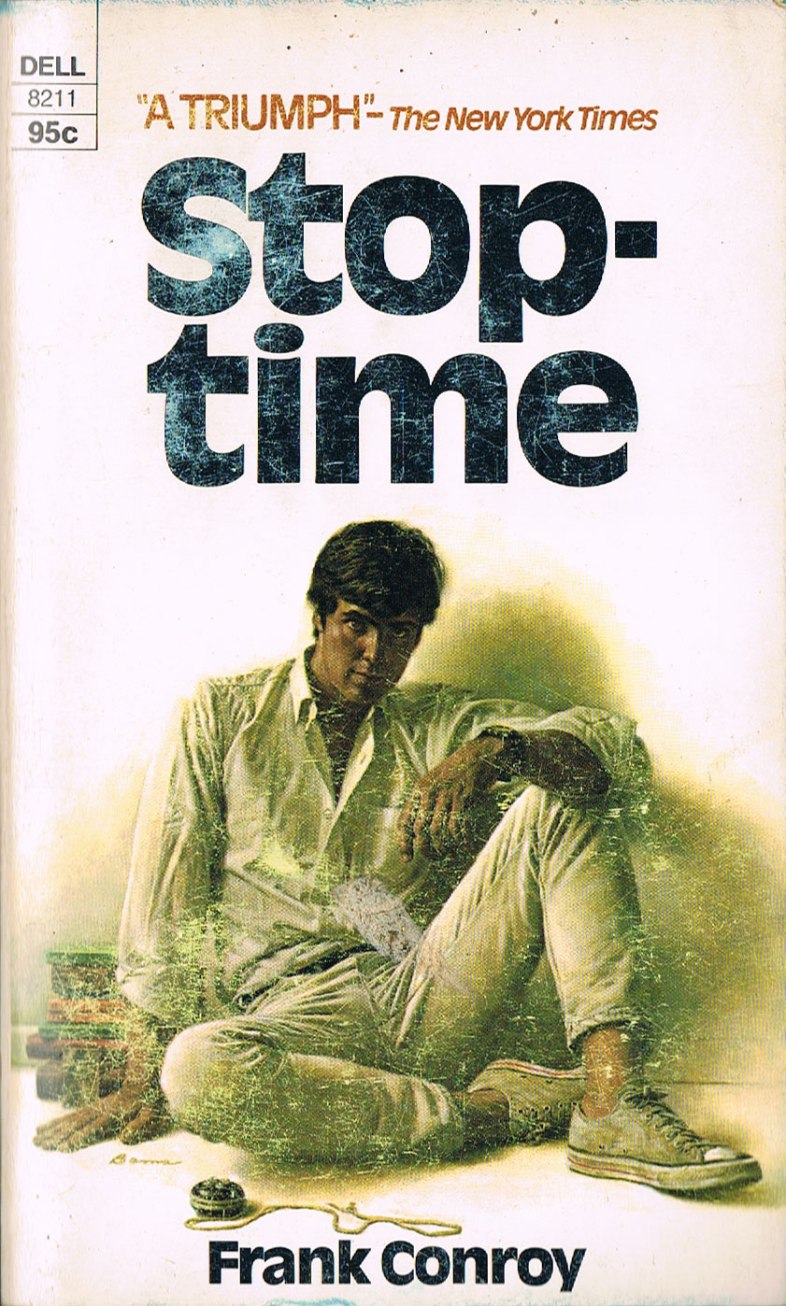 I don't seem to be able to put my trust in any fictional form. That might be the result of this diary and of soap opera watching: Life can't fit into any closed form.
See, I'm not really upset by that rejection from the University of Illinois Press because I never wanted to write a "well-made" story. "Well-made" stories hold little interest for me.
I want to tell about my life and my feelings and about the lives and feelings of the people around me. Somehow I think that's the most important thing I can do, to record my life and the lives of my family and friends.
I'll get back to writing for publication someday; meanwhile, I can get comfort from five typewritten pages of my bibliography. And I can remind myself that if things are bad, they won't always stay that way.
More and more, I am coming to see change as a friend rather than a fearful enemy. Change is the one great story of life. Tonight is Bonnie Wagner's wedding. I remember her running around naked when she was two years old.
Riding through my old neighborhood today, I had flashbacks at each corner: my car accident in 1976; waiting for the bus to go to college my freshman year; going to a candy store on Avenue N and East 58th – now gone – to buy comic books.
Lately I've been thinking that I'm on the verge of a great and hard-won breakthrough in my writing and that maybe a new work will work itself out. But I'm not going to be hard on myself and expect perfection.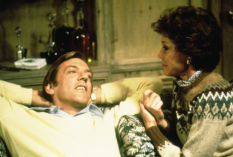 The parents in Ordinary People reminded me a little of Mom and Dad, but my parents, too, have changed over the years.
Dad has become less rigid, more open, less worried about what other people think. Mom has also mellowed; she no longer puts as much store in order and in material possessions, and she isn't as hard as she used to be.
It will be interesting to see how we react when we are living together again. I just hope things work out for Marc; he seems so lost and on the road to disaster. I look forward to getting to know Jonny again after all these months; he seems to have changed the most, and it looks like it's all for the better.
I don't want to die yet.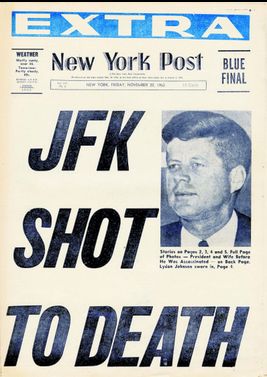 Talk about anniversaries: I just noticed today's date, November 22: seventeen years ago President Kennedy was assassinated. I can remember the moment I heard Carolyn, the cleaning woman, cry out.
I'd love to go back in a time machine and visit myself and my family in 1963. I'd like to know whether life really was the way I remember it. Probably not: all memory is, to some degree, fiction.
---
Monday, November 24, 1980
9 PM. Busy, busy busy – but I'm not complaining. Keeping active gives me the sense of progress and prevents me from succumbing to despair. Actually, I've been feeling very well lately. The last two nights I've slept well and haven't been dizzy.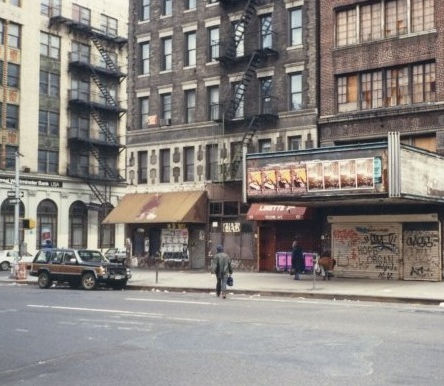 This afternoon a feeling of well-being swept over me as I was crossing Ninth Avenue and 59th Street in the rain. I told myself it was as if I had taken some tranquilizers: I felt so at ease, so relaxed, so at home with myself.
Today – though I only just realized it – was a happy and productive day. Yesterday I did not get around to reviewing Kevin's book, but I've promised myself that I'll get to it by next weekend.
I did exercise and talk to some friends. I told Simon I was sorry I wasn't able to get in touch with him, but that I was sending him a list of little magazines for him to submit stories to. Josh, too, has started to submit his old stories to magazines, and he's doing a lot of writing now.
Simon and Josh had dropped by my apartment on Saturday, but that's
when I was out at the movies – too bad.
When Simon mentioned that he had lunch with Avis on Friday, I asked him if she seemed any more into yoga. He replied that she never discusses it with him because he's made fun of it in the past.
Josh will be going to Copenhagen for two weeks at Christmastime. He asked me if I wanted to take an acting class with him next term, and I reminded him I'll be in Florida.
"Gee, I didn't think it was so soon," Josh said. There isn't much time, and I've got to start making arrangements to move. I've got a lot to do, but I'm certain I can handle it.
One easy thing I'm already doing is to start calling up old friends. Last evening I phoned Scott and left a message on his machine.
Then I called Mrs. Judson, who was delighted to hear from me. Unfortunately, she had bad news: her friend Peggy, Brownie's wife, died suddenly on Election Day. I know how close the two women were.
Mrs. Judson said Wayne is doing fine and is enjoying his class in locksmithery. She'd just spoken to Libby, who is very happy. Libby had asked her to find out from me about Mason's whereabouts, but the last address I have for him – a post office box in South Fallsburg – is the
address Libby has been unable to reach him at.
Mrs. Judson has been laid off now and is preparing to leave for California in January to spend time with Libby and Grant in North Hollywood; I told her I'd see her before then.
This morning I woke up to a mild, rainy day. We need the rain, but I didn't enjoy having to run around in it. There was a Monday morning bonanza in my post office box: enough mail to keep me very busy.
The University of Miami acknowledged my grad school application and said the English Department paid my fee.

Crad Kilodney wrote that he's been selling his books by the Toronto Stock Exchange and doing surprisingly well – and also that he's fallen in love with a lesbian.
The AWP Job List arrived with news of jobs at various colleges. Yaddo said I didn't have to reapply since they already had my old application and recommendations from Lola Szladits and Susan Fromberg Schaeffer. They just needed new material for the admissions committee to look over.
Mark Bruner cleared up Alice's story: it was a high school in Minnesota, not Wisconsin, he was teaching in, and the 17-year-old student didn't say I was his favorite writer, just that he liked my work. I don't care: that's good enough for me.
I got an application form for a White House Fellowship, but after giving it some consideration, I decided my chances are too slim to make it worth my while to fill out the long and detailed forms.
Before my classes at John Jay, I had some time, so I had lunch in the restaurant where Roger Weisberg and I ate when we first met about a year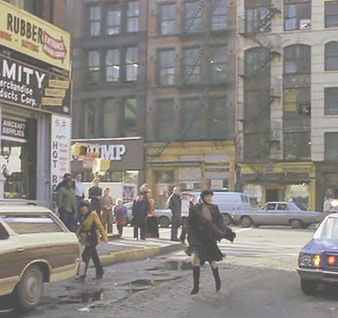 to discuss my participation in From Back Wards to Back Streets. The other day, I saw Gregory Jackson, the guy who interviewed me for the program, on the street; I guess it's because the WNET/Channel 13 offices are around Columbus Circle.
At the English Department, I complimented Doris on her new permanent and told Prof. Crozier I wouldn't be back next term. He was very sympathetic and said there is no future in being an adjunct; he still has adjuncts that have been at John Jay for eight years and "I don't know how they survive."
Prof. Crozier said the graduate schools are empty now and "hungry for students" and also said that he rarely gets a résumé for an adjunct job from someone he hasn't seen before.
My students wrote essays today and I bullshitted with them; this part of the term is when they get very restless.
I had to stand all the way home on three IRT trains, but my mood was still good. At the Junction, I picked up a big box with my xeroxed stories and dossier, and after catching the Rockaway bus, I did some marketing and came home.
Marc called and said he and Rikki enjoyed the wedding on Saturday. (Rikki "sent her love" to me.) The guy who answered the phone on Saturday was Fredo: God knows what Marc's involved with.
Marc asked what I was doing Thanksgiving, and I told him that Marty, Wendy, Grandma Ethel and Grandpa Herb and I were going out; Marc didn't seem to be offended, probably because he knows that none of us want to be with Rikki.
Pete Cherches called to say that he got a (non-paying) job at WBAI as host of a series on literature. Good for him. Pete has ambition and will do well. He said he read the first story of Disjointed Fictions on the toilet seat this morning and said it was "just right."
Then I got a call from Brad. We always seem to pop up in each other's lives after long absences, so he was not shocked by my letter nor was I surprised by his call.
He and Les finally got out of Manhattan in August 1979 and moved to a two-family house in Douglaston, where he's very happy.
Brad just got back from a month in a hospital for treatment of alcoholism. He finally realized he was an alcoholic, and it took him a long time detoxify himself. He said he ate well and put on weight and looks good – and he feels good, too.
Brad's got a new Little Brother, an "adorable sprite" named Michael who lives right near him. We made noises about getting together, but I doubt we will; just speaking to Brad on the phone is enough for me.
I spent the rest of the evening applying for teaching jobs, sending out dossiers and submitting applications to Yaddo, MacDowell, Provincetown, VCCA, and the Millay Colony.
I feel so excited and happy tonight that I probably won't sleep.
---
Tuesday, November 25, 1980
10 PM. In so many ways these are good times. I can live with my present circumstances because I know they won't be permanent. Of course that's always true – but now that I'm moving to Florida, I can see it more sharply.
Even if Florida turns out to be the worst mistake I ever made, it will be a change – and that's what I need. Right now I can relax and be optimistic.
I woke up early, had my veterans' class write, and then came home to snooze the day away. It was delightful: I lifted weights, listened to classical music, slept, caught up on soap operas, and ate yogurt and granola.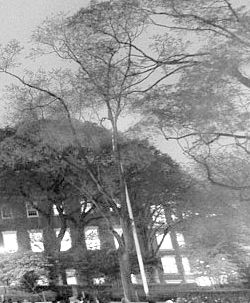 I was up and about this evening as I went back to Brooklyn College to teach a class that turned out to be very interesting. I feel valued, that I'm doing something important by teaching.
Things can never be so bad that I would want to stop living.
---
Wednesday, November 26, 1980
8 PM. I think this is going to be one of those "What is the world coming to?" diary entries. Tomorrow's Thanksgiving, and I can be grateful and make nice then.
Today I witnessed at least half a dozen antisocial acts or violent encounters between people. Even to jaded me, who has lived in New York City all my
life (but who has only seven weeks left here), what I saw was unbelievable.
Well, the day started out badly when I collected my mail. I had written to Taplinger to find out why my royalty statement hadn't come, and today they sent it. It was literally all negative: about 300 copies of the book had been returned. I actually owe Taplinger $200 on my $500 advance!
Why this now fills me with laughter as I write, I can't say – but this morning it did hurt. All in all, Hitler sold about 500 copies. I've been thinking of it as "the Heaven's Gate of short story collections" (after the Cimino film epic flop that they withdrew from release).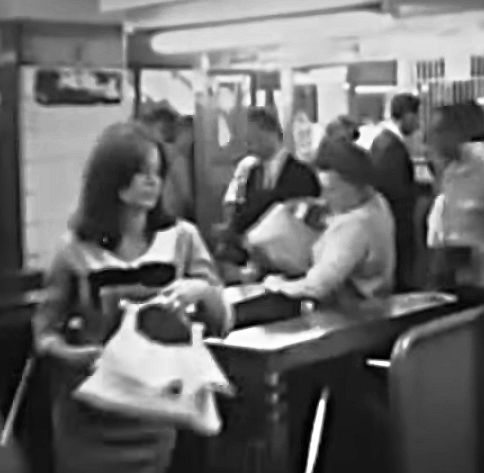 Oh, well. Our puzzled hero ("Why don't the people love me, Ma?") drives into Brooklyn – no mean feat in itself with the car he's got. At Brooklyn College, a sign is up at the payroll office: No checks until 2 PM. So it's the IRT for our boy.
But the Seventh Avenue line isn't running. No. So he gets on the last car of the Lex. So do two black teenagers of indeterminate sex who are determined to smoke pot, to drink booze, to listen to a boom box blasting stomp music, and ultimately to puke.
The vomiting finally got to me at Atlantic Avenue, where I got out and went to Pacific and hopped on an N train. (The RR doesn't go over the bridge and takes an extra half-hour.)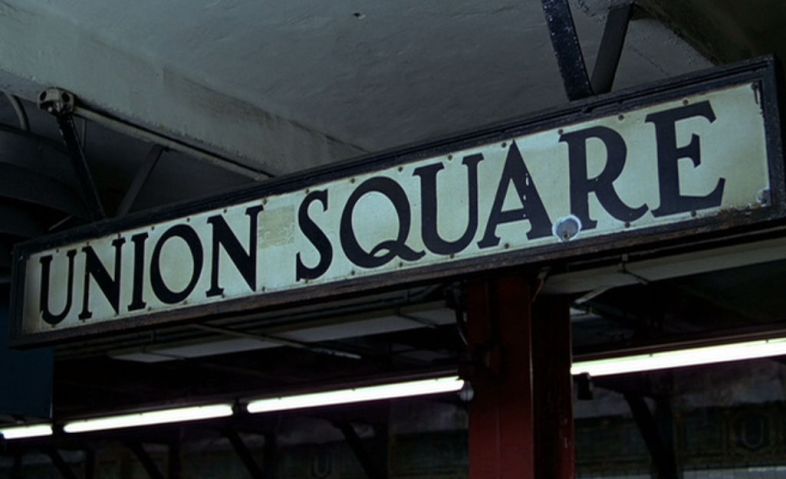 All is going fine until Union Square, when the conductor announces that our train is on fire and that we should "probably" all get out. Having recently seen videotapes of the MGM Grand Hotel fire in Vegas, the California brush fires, and the Italian earthquake, most of us passengers are not willing to stick around.
Somehow I manage to end up near Columbus Circle, pick up my John Jay check, go to a class where they insist on blaring the radio and behaving like nudniks. The next class goes better, so I dismiss them early. "Happy turkey!" I am told.
On Broadway the sawhorses are piled on the sidewalks, awaiting what everyone calls "the Macy's Day Parade." At Citibank I deposit my paycheck into a machine and I head for the subway.
On the ride home, I watched three shoving matches – nobody says "excuse me" anymore; it's been replaced by "fuck you" – and one near-fistfight. Everyone is happily going home for the holidays.
At Brooklyn College at 4 PM, I am the last guy to get his paycheck, which I cash at the check-cashing place at the Junction.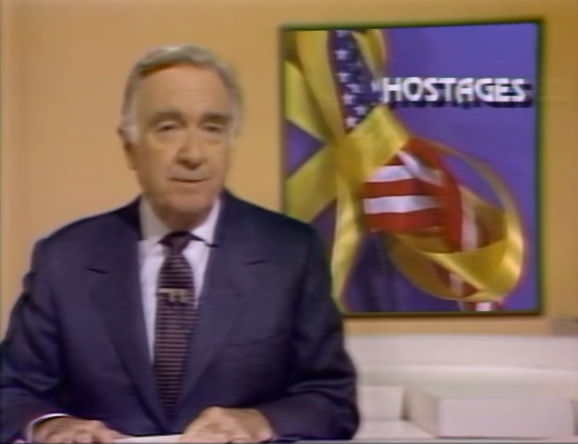 And then it's Rockaway, the Ram's Horn Diner for diner; Walter Cronkite (18% interest rates, trouble in Poland, the hostages' second Thanksgiving, Arab fighting); weight-lifting (counting, sweating, panting, nausea); and this diary entry.
So we're back to the beginning. After three days of feeling fine, I'm dizzy again. But I'll be all right, and in fifty days or so I will be in the Sun Belt.
Last night I spoke to my parents, and they sounded good. Dad sold a $50,000 shirt order to Burdines. God bless Sasson: it may be the only good thing in our lives – if they get off the stick and start paying Dad his huge commissions.
Driving down Flatbush Avenue tonight, I tried to imagine myself driving down University Drive instead.
My beard is getting thick. I never realized that mustaches can cut into your lip; I guess I had assumed that they know when to stop growing.
I spoke to Avis, who is fine. She and Anthony are having dinner at the ashram tomorrow; on Friday they visit her in-laws. Avis suggested the moon may have something to do with my dizziness.
---
Thursday, November 27, 1980
8 PM. I think I'm coming down with a cold. My glands are swollen and I have a sore throat.
Last night, though, I slept well and had vivid dreams. In one, Avis and Helmut and my student Maxine Cohen and I were riding over the Verrazano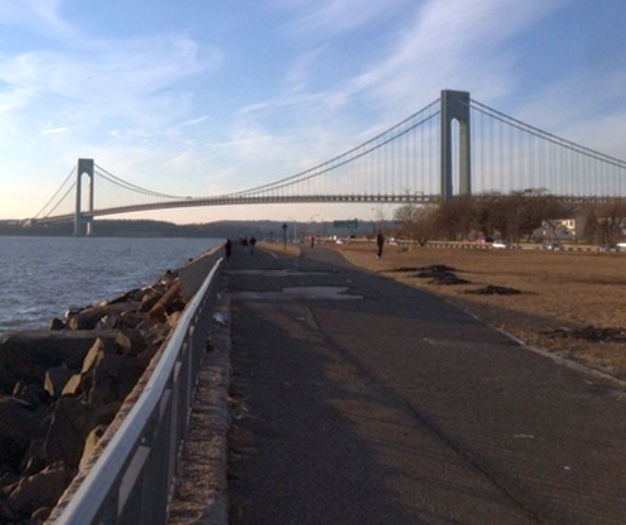 Bridge to get ice cream in Staten Island.
In another dream, Dad was showing me a map of South America with all the countries bearing names of U.S. states: Chile was Florida, for example.
I woke up feeling ill and rather depressed, but I couldn't put my finger on its cause, so I assume I'm not well physically. Mom called at 11 AM to wish me a happy Thanksgiving. Dad was out running, she said, and it was another hot day.
Yesterday they took Grandma Sylvia to a young cardiologist at the Miami Heart Institute. After examining Grandma, the doctor told Mom and Dad that she has an aneurysm running from her neck to her stomach, and even if she were only 40, there would be nothing they could do.
At most, he said, Grandma Sylvia could live one year, but it seems to be near bursting now, so she can die at any time. However, it will be an instantaneous, painless death, and I find that a comfort.
She had a lot of physical suffering in her life with three occurrences of cancer, so I'm glad Grandma Sylvia will die quickly and quietly. That's the way I'd want to go.
They had a man come over to look at Grandma's condominium for his brother-in-law, and he seems to be interested. Mom and Dad are asking $65,000. Grandma says they can get $100,000, but what does she know?
They'll put her in a home or hotel and use the money from the condo sale to pay her expenses. She can't drive anymore, but Mom says her car doesn't run too badly and that I should use the car when I come down to Florida.
At 1 PM I went to my grandparents' and drove them to Oceanside. Marty and Wendy were both asleep when we arrived; they'd gotten up at 5 AM to drive Arlyne, Jeff, Arlyne's sister and her boyfriend to the airport to get an early flight to Nashville.
Arlyne's mother and the woman who takes care of her were flying up to Nashville from Florida for their family reunion. Lawrence lives there with his girlfriend and her two children and sometimes his daughter (he's got joint custody with his ex-wife, who has remarried).
Marty took us in his BMW to the Lincoln Inn in Rockville Centre, where we had a 2 PM reservation. The food was good and the service was fine, but somehow I would have preferred being at someone's house rather than a restaurant.
I didn't really feel I had anyone to connect with. My grandparents are so predictable by now, and though I adore them, they do begin to get on my nerves.
Grandma Ethel was cold and so sat in her coat throughout the meal, and she kept complaining about Grandpa Herb's smoking, about his not seeing a doctor, and she kept worrying about Marc and everyone else.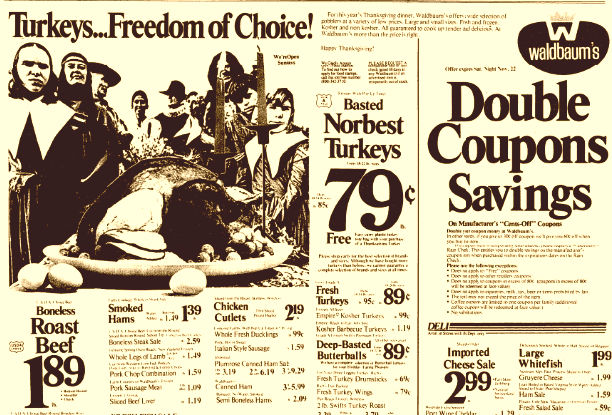 I told her all her worrying won't do one bit of good, but she says, "It's my nature," and I think it makes her feel virtuous to lose sleep over Wendy's height or Marc's relationship with Rikki or Grandpa Herb's health or my financial problems. Still, I resent her for taking on all our burdens.
Grandpa Herb was quiet during the meal, and so was Marty, who doesn't look well. He's aged; his hair is tinged with gray, his face is puffy, and he's put on weight. (Grandma says he's "aggravated" about his failing business.)
Marty was less sarcastic than usual, although he couldn't resist putting down Marc (granted, he's an easy target) and my "returning to the safety" of my parents' home.
Well, that's the way Marty is, and he was generous enough to pay for my dinner and of course he refused my offer to put down the tip. (Marty caught a $20 mistake in the bill. I wonder how many diners didn't catch the mistake.)
Wendy was talking about school in that eager way of hers; I find her pleasant but vapid. She and Marty are obviously so pleased with themselves that she got into Wharton.
All she could talk about were material possessions and vacations, restaurants, clothes, and her business courses. She can't understand why I don't just find a teaching job at an Ivy League college, and it wasn't worth the effort to explain it to her.
All in all, I preferred last Thanksgiving at Avis's parents' co-op in Sheepshead Bay.
Back at Marty's house, he showed movies of Wendy as a kid. Some were in Rockaway, and I caught glimpses of me at 14 (so slender and nondescript), Jonny with his green truck, Marc at about 10, and a much younger Mom and Dad, Marty and Arlyne, Grandma Ethel and Grandpa Herb.
Then he showed movies of them in Puerto Rico. I remembered the view from the Caribe Hilton balcony, the corner where the Normandie Hotel was, and the pink flamingos by the swimming pool. It's been over twenty years
since I was last in San Juan.
Marty had gotten me cartons and tape for moving, and I loaded them into Grandpa's car. Grandma, of course, is worried about how I'm "going to manage."
Driving home to Rockaway, she started in about what a pity it was that Wendy is so short and isn't "going with a fella" or getting married like other girls. I wanted to scream. I told her that maybe on Thanksgiving she might consider looking on the bright side of things.
She always wonders why bad things happen, I said, but she never wonders why bad things don't happen. For example, I said, why isn't Wendy a drug addict? Why didn't I get polio? Why wasn't Grandpa Herb run over by a truck?
Like Grandma Sylvia, Grandma Ethel has never been one to count her blessings. I see that ever since childhood, I've learned to be a pessimist from my grandmothers. They can't change, but I can.
So I have no more complaints tonight, only thanks.
---
Saturday, November 29, 1980
9 PM. Is there a German word which means "to be in love with one's fate"? I feel that way tonight.
Emerson writes: "When the act of reflection takes place in the mind, when we look at ourselves in the light of thought, we discover that our life is
embosomed in beauty. Behind us, as we go, all things assume pleasing forms, as clouds do far off. Not only things familiar and stale, but even the tragic and terrible, are comely, as they take their place in the pictures of memory."
That's how I feel now. Monday is December, and 1980 is almost gone. I never thought I'd be saying this, but 1980 has been the best year of my life.
I've been ill, depressed, frustrated, despairing, poor, desperate, unemployed, dizzy, nervous – but now all that seems part of the fabric of my life, and it seems to have meaning.
For now, I am happy. I love where life has taken me, and I feel hopeful and excited as I move on to a new life in Florida. I'm trying not to sound Pollyanna-ish, but it is a big change from my usual complaints.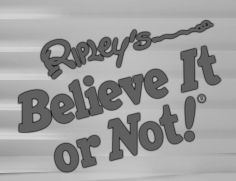 The other night I thought of this entry for Ripley's Believe It or Not: "Mr. Richard Grayson, of Rockaway Park, N.Y., had two grandmothers, neither of whom ever had a good day in her life." I don't want to be like Grandma Ethel and Grandma Sylvia.
Last night I spoke to my parents, who said it was a chilly evening in Florida although it's not cold here. I finally wrote Dr. Pasquale and my landlord this morning, and when I met the Hosenballs in the hallway, I told them I was moving. "Good for you," they said.
Going into Brooklyn for a haircut, I passed our old block and saw that crazy
man with a limp who likes to poke into people's garbage pails.
I wanted companionship, so I decided to risk rejection and call Ronna to invite her out to lunch. She said she was ill with a fever and a cold, but I was surprised at how friendly she sounded.
Ronna and her friend are looking for an apartment in Manhattan, and she's begun to search for a better job. She said she'd call me before I leave; I'd like to see her and remember my past. I'd like to see everyone before I go.
I next called Avis and Anthony and said I would come over and pay them back the money I owed I them; Avis said she had errands to do, but if I wanted to come along, I could. So I did.
We had tea first (it was jasmine tea, and I told Anthony how Avis used to take the flowers out before I told her that they were what flavored the tea).
They had a good time at the ashram on Thursday, but yesterday with both sets of parents was difficult, especially between Anthony and his father and Avis and her mother.
Her mother complainingly predicted that Avis won't come to see them in Florida, but Anthony told her they would, if only because I'll be living there now.
After Avis and I left Anthony to his studying, we took a long walk to the public library and a health food store. "I feel like Cinderella on weekends," Avis said. "All the chores and errands have to get done."
We had a good time together, and on the walk back she talked about the Sikh religion and how it's filled a spiritual void in her life. She and Anthony have doubts about joining the ashram, but they love the religion and the people.
I told Avis I will support her, as she has always supported me, whatever they decide. Emerson says we have to give our friends room. He also says he keeps his friends like his books; he rarely uses them but always knows they're there.
Back in Rockaway, I met Mikey in front of Waldbaum's and we went in to grocery-shop together. His mother is back home and feeling stronger, and he had a long list. Grocery-shopping with someone else was fun.
Back home, I got a call from Pete Cherches, who says he's starting a new magazine, and then Josh phoned with sad news. Max, Simon's cat, died this morning and Simon is heartbroken: Max was his oldest friend.
Josh got an acceptance from Lisa Baumgardner at Bikini Girl, and when he told her that he knows me, she said she'd always wanted to meet me.
I phoned Grandpa Herb, who was with his pal Jimmy, the black security guard, and he seemed happy.
For once, it seems like God in in His Heaven (wherever that may be) and temporarily all is well with the world.