Tuesday, August 12, 1980
11 PM. In so many ways this summer has taught me more about life than any other time I can remember. Undoubtedly, as Mom said the other night, I will use my experiences in my writing.
The Democratic convention is on this week. Ted Kennedy lost the rules fight and withdrew as a candidate, but tonight he made one hell of a speech. He
quoted Tennyson: "I am a part of all I met . . ." I feel that way too.
Life is a journey, and I've had many disappointments and setbacks and much pain, but I've come through. Tonight I said to myself: "Richie, you're basically a nice person."
Usually I think I'm horrible, but I'm learning to like myself and to become more understanding of myself.
This morning I went to Janice's funeral. Alice didn't want to go: she said it would have upset her and she didn't want to see the hypocrites like Albert who didn't do a damn thing for Janice cry their crocodile tears.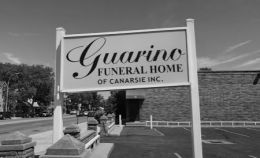 I respect Alice's feelings, but I needed to say goodbye to Janice to make the experience complete; otherwise, I would have felt that I never really accepted her death.
I arrived at the Guarino Funeral Home on Flatlands Avenue at 9 AM and went into the room where Janice's body lay. She was dressed in a light blue gown, her hair made up, holding a bouquet, the casket under a garish plaster Jesus.
Few of Janice's friends were there; it was mostly family. Her sister and brother-in-law came over to me and said, "Aren't you glad you spent all the time with her that you did?" I do feel good about the last month I spent with Janice.
Late this afternoon, while I was watching Marc and his kids scamper along the beach looking for shells, I picked out a piece of paper from my back pocket and discovered it was from the game of "Pig's Pen" that Janice and I had played last Monday night, the J's and R's in the pen-and-pencil boxes.
I can't believe Janice is dead. She was so scared, as Grandma Ethel is scared about Grandpa Herb. When I saw Grandma after I came back from the funeral, her hands were shaking and she needed a Tranxene.
I'm scared, everybody's scared – but life goes on. I thought a lot of the funeral was Catholic bullshit, and I don't know if Janice believed it or not, but I did like the prayer which concludes ". . . world without end, amen."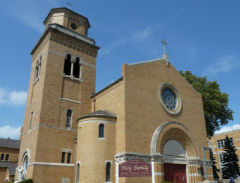 The world is without end, and that's the source of all the beauty and all the pain of life. I went up to Janice's body to pay my respects; Dolores, very upset, touched Janice's hands, but I could not bring myself to do that.
The funeral was at the familiar Holy Family Church on Flatlands and Rockaway Parkway, and the priest hardly mentioned "our sister Janice" at all. Nobody said anything about what kind of person Janice was, and I could only think how Janice would have made sarcastic cracks throughout the ceremony.
I held hands with Maura, who said that on Saturday Paula had gone to her Russian Orthodox church, and not knowing she was dead, lit a candle for Janice – and it flickered and died.
I nearly knocked up Grandpa Herb's car getting out of a space to join the funeral procession to Canarsie Cemetery. Janice was buried next to her father. At the gravesite, the priest said a few prayers and we all threw flowers onto the casket.
Many people were weeping. Ingrid and her grandmother seemed doped up, and Janice's cousin Betsy seemed barely able to endure her grief. There were hugs and handshakes, and the cars drove off.
Sometimes I have the fear that the people in my life will start dying one by one and that I'll be going to funerals and mourning continually, but I know that's only a nightmarish fantasy.
I thought I was composed by the time I stopped at Kings Plaza to go to the bank, but I kept writing the numbers wrong on my withdrawal ticket. I was next on line for the teller when I heard someone call my name.
A few people behind me was a guy I couldn't quite place. "It's Jordan, Ronna's friend," he said. After our transactions got done, he came over to me.
Jordan changed; he shaved off his beard and grew a mustache. I must have sounded a little rattled to him, mainly because I was, and he seemed concerned about me. I was grateful for the chance to talk to Jordan, to someone, to anyone.
I asked Jordan about the bar exam, which he said was hard, and about his plans. He's taking a ten-day trip to California by himself (Ronna couldn't get off work) and in September, he'll start his job at that midtown law firm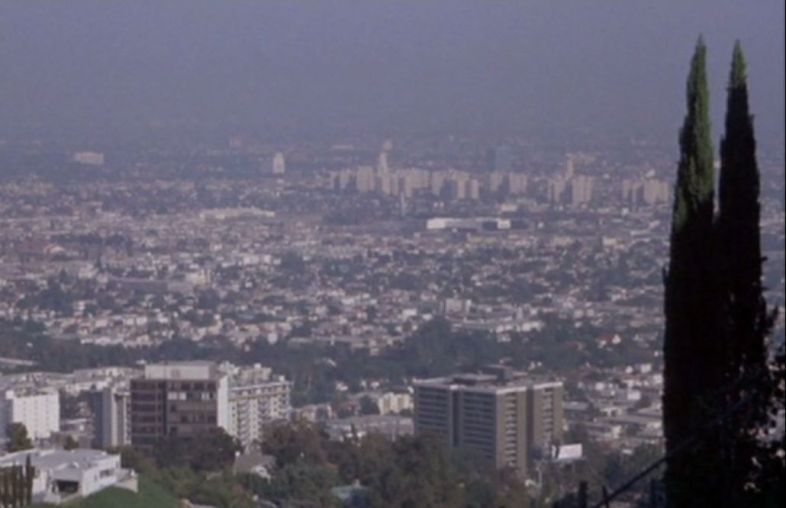 and probably get an apartment.
I noticed for the first time how nice-looking and well-built Jordan was, but I realized that, years ago, I would have compared myself to him unfavorably, and I didn't do that today.
Jordan is a kind, caring person, and I like him. I've been upset with Ronna for not answering my calls or letters, but I still think she's a good person and I'm really glad she has Jordan. We shook hands warmly and I wished him well; I think he likes me, too.
I went over to see my grandparents. Yesterday Grandpa Herb and I had had
taken in his car to be fixed; replacing the water pump cost over $100.
Grandma Ethel was nervous and upset; she feels she will not be able to function without Grandpa.
Arlyne called and urged Grandma to consider seeing a psychotherapist.
Marc called and said he was coming over with the kids, so I stayed, and I was glad I did.
Rikki was home cooking, so Marc brought little Tara and Lee, and they were more lovable than I remembered. They are perfect storybook children and I love being their step-uncle, if that's what I'm going to be.
Tara is a little doll, always saying very adult things, and Lee is quiet and so affectionate; for some reason, he seems especially fond of me. Like the last time, Tara climbed onto Grandma's lap and started kissing her over and over again. I saw Grandma starting to soften, and her face looked better.
The first time the kids called Marc "Dad," I was a little surprised, but I liked hearing it. Marc is good with the kids, surprisingly good, and they listen to him as they would to a father.
He doesn't like to go out on the terrace, so I took the kids out they and they sat on my lap and hugged and kissed me. After the funeral, it was wonderful to be touched like that.
Rikki must have some good qualities to produce such loving children, and she seems to be coming to terms with her own parents, to whom they're returning the kids tomorrow. (Here's a funny: Tara told me, "I have three Grandma Graysons.")
Marc and I took them to McDonald's, then Lee drove with me as we followed Marc and Tara to my apartment. They played with my typewriter and I gave Lee the key to the stolen Cadillac. "I'll keep it forever," he said breathlessly.
The kids made me recite that jingle from my childhood ("I won't go to Macy's any more, more, more . . ."). Finally Marc took them onto the beach as I watched from the boardwalk.
Next to me an old Jewish lady was hugging her black grandson, and when my neighbors asked me who those kids were, I said, "My niece and nephew."
The other day a feisty old man in my building asked me how I was and I said, "I'm poor." This afternoon he saw me holding the kids' hands on the boardwalk and said, "Today I see you're a millionaire."
I kissed the kids goodbye, ate dinner at The Arch, and went back to the boardwalk to talk with my elderly neighbors. Life goes on, it seems.
Upstairs the phone rang, and it was this guy, Boris, 23, whose Voice ad I answered. We walked for a while, and he seemed okay but a little vapid and pretentious. He said I sounded like a nice guy and said he'd call me again on Friday. We'll see what develops.
My parents phoned, and it was great talking to them. Mom said she'll pay
my rent this month after she gets back from Atlanta with Dad next week.
I got a letter from Russ Galen and he sent back my book and my "notes" for a novel. I'm sorry I gave him the material and I'm too embarrassed to read his letter, so I stuck it away in a drawer unread.
---
Thursday, August 14, 1980
9 PM. I've just come back from my first therapy session with Dr. Pasquale in over five weeks. I told him everything I've been through: the money problems, Grandpa Herb's hospitalization, Grandma Ethel's depression, Janice's dying, the heat, job interviews, attempts to write – and he said that I had been under extraordinary stress and that he couldn't imagine too many people handling it as well as I did.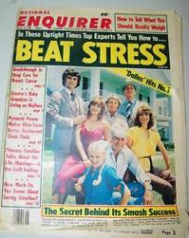 Dr. Pasquale compared these real, external problems with the internal problems I had a year ago, when in reality my life was much easier: I was still living with my parents, I had more than enough money, nobody was sick and I was relaxing for the summer. Usually I hesitate to take credit for my good qualities, but Dr. Pasquale made me realize that I have more strength of character than I thought I did.
I'm a good person – there, I said it. All the problems and setbacks in the last year, and especially in the last month, have made me see both myself and life a little differently. I think I feel less guilt and less self-loathing. And I've also discovered how good doing things for other people makes me feel.
Just now I talked with Tom's wife, downstairs. Tom is still in the hospital. I sat with Genevieve for a while, and I left knowing I'd tried to make her feel better.
Taking care of Janice as she was dying was a positive experience for me. Janice gave me a legacy of understanding – does that sound pompous? And even with my grandparents: I've visited them every day this week and it hasn't felt like a burden.
This afternoon Marc came over with the kids and his tape recorder and played the Barry Farber show for our grandparents. I know that gave them joy, and seeing what I could do for them makes me feel good.
I called Grandma Ethel's doctor, who said all the blood tests came back negative, so she's probably just having an agitated depression.
The children were wonderful, and in some ways little Tara and Lee are the best things that have happened to our family this summer. They climb into my arms and kiss me a zillion times and listen to the silly songs I make up.
Lee says he's my "buddy," and when Grandma Ethel asked him if he prefers living with his grandparents in Rhode Island or with his mother and Marc in Brooklyn, Lee said, "I prefer living with Richard."
They call my grandparents Grandma and Grandpa, and they treasure whatever scraps of paper I give them. You should see Lee walking around in Rockaway with my hooded sweatshirt which fits him like an overcoat, and I guess I'm already too much of a doting uncle, so I won't talk about Tara's twirling.
When it came time for them to go home, both kids asked their "daddy" if they could drive with Richard. Marc said he could use a half-hour of peace and quiet, so I took them back to Sheepshead Bay in my beat-up old Comet (I gave Grandpa Herb back his car).
Rikki still has a bad stomach virus, but I didn't concern myself with catching it via the kids when they were kissing me.
Avis called today. Her honeymoon trip started off badly when Anthony's motorcycle hit an oil spill getting on to the FDR Drive: they both fell off it and were badly bruised and scraped.
But after getting fixed up the Beekman-Downtown Hospital ER, they went on to New England, where they visited Anthony's brother in Boston and niece in New Hampshire. They rented a cabin and it rained and Anthony got sick and they came home, having decided to get rid of the motorcycle and buy a car.
Last evening I went over to Josh's and accompanied him and Lynn to eat outside on Montague Street. Lynn was in town, visiting before her grad school – in classics – begins in a couple of weeks. It was a gorgeous evening, and I enjoyed their company; Josh was in a rare good mood.
---
Sunday, August 17, 1980
Midnight and I feel happy. I want to engrave this happiness in my memory so that I can call upon it in darker times. Tonight, last night – this whole weekend, in fact – my life seems to be working well.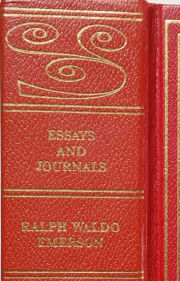 Maybe it's the cool, dry weather or my reading Emerson – this afternoon I read his brilliant essay on "Compensation" – or just having gotten through the summer, but I feel that everything is proceeding according to plan.
I like myself so much better now, and I've fallen in love with the view from my window: the tops of Rockaway houses with their mostly gambrel roofs, Jamaica Bay and its green little islands, the shore lights, and in the distance, the magical skyline.
I accept life for what it is, and I feel at peace; this definitely sounds pompous, and it probably is, but I have to say it. I want to believe this feeling is real.
Moments like these, when even the hum of the refrigerator and the droning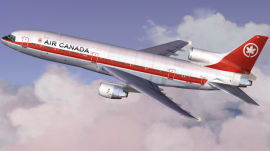 of L-1011s landing seem to make sense, are the best part of being alive.
Last night I felt good as I drove to Josh's; the parkway was jammed, so I took Flatbush Avenue and discovered that they finally finished paving it: what a joy! It was a perfect evening, as was tonight, like something out of early fall.
I gave Josh a copy of Gigging. Bert Stratton wrote me a long letter about how he came to self-publish it, and I gave him some tips on getting publicity. I also brought along my letter from Russell Galen although I was too scared to open up.
As we walked to Montague Street, Josh kept badgering me to open the letter and I kept changing the subject. We had dinner outside again, as we did with Lynn the other night, and I told Josh about my conversation with Gary, who was not pleased when Betty showed up at the Jewish divorce with her parents and Charles, her fiancé.
Gary said the rabbis or whatever they were asked a lot of questions that he had to answer in an assigned manner, but he wouldn't talk until Betty's mother was removed from the room.
At the end, Gary slammed the divorce paper into Betty's hands; that upset
the rabbis, who made him do it over again more gently.
The next day Gary got a letter from the Brooklyn Diocese telling him of an annulment hearing; evidently Charles is a Catholic and wants Betty's marriage to Gary annulled in the Church.
"I may have some fun with this," Gary told me. He'll delay it every way he can because he's so mad at Betty. She and her entourage tried to leave the rabbinical center without paying.
Josh said the story about Gary was interesting but urged me to open Russ Galen's letter. I finally did and saw the final paragraph on page two, in which he said he had confidence that I would write the novel and that I should contact him if I had any nonfiction book proposals.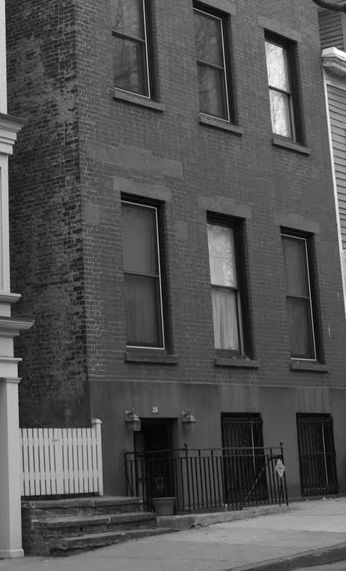 That was enough, or too much, and I put the letter away. I still can't bring myself to read the first page.
After dinner, Josh and I walked up Hicks Street and he showed me the apartment at Middagh that his landlord is holding for him. Now Josh just wants to be out of his building.
When he cursed his landlord, I said in a Jewish voice: "Wait, someday you'll be a landlord and have tenants of your own."
"Fat chance," Josh said. We read the Sunday Times in the street and then went in for the 9:45 PM show at the Heights Cinema. I liked the film even better the third time; it says a lot to me.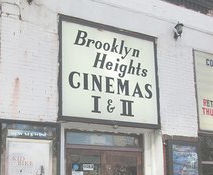 Evidently it said a lot to Josh too: walking home, he told me the movie had "bummed him out" about giving up writing to go into computers. I tried to assure him that if I make it, I'll take him with me.
Josh does think I'll make it: "You're further ahead than anyone in the MFA program, and you're ahead of where Baumbach and Spielberg were at your age."
After getting into my car and driving Josh half a block on Atlantic, I came home, where I read the paper, wondered whether my crush on Russ Galen made his letter so important, and fell asleep at 4 AM.
I awoke at noon, dreaming of driving down a deserted Seventh Avenue in Manhattan and visiting Ronna's family. Following breakfast, I spent ninety minutes on the beach, and then I came back up to the apartment to while away Sunday afternoon.
I called Florida and spoke with Jonny, who said he was doing fine. His acne is clearing up, he's glad school begins next week, and he's managing on his own with Mom and Dad away.
Jonny said Rikki had called him on Saturday from Florida, where she had gone with her father "on business." So Rikki seems to have made it up with him; that's good.
When I called Marc's, Rikki answered. She got back again, and I could hear a party in progress in the background, so I didn't stay on the line.
Dad phoned from Atlanta. The menswear show was lousy, so he was going out to see customers there instead.
I also phoned Grandpa Herb, who's driving again. He said Grandma Ethel has begun to play cards with her friends in the evening. So things seem to be working out well with the family.
This evening I went over to Bay Ridge to visit Avis and Anthony. I got there early, before they'd returned from a session at the ashram, so I walked onto the pier and looked out at all the tourist attractions from left to right: the Verrazano Bridge, Staten Island ferry, Statue of Liberty, the World Trade Center, Brooklyn Bridge, and Empire State Building.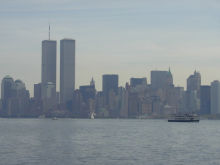 I'll be in the Big Apple for another year. It isn't so bad.
When Avis and Anthony and their friend Bob (blond, bearded, laid-back) arrived, Avis and Bob prepared dinner – couscous, tofu, zucchini, avocado, onions and other good stuff – while Anthony played his flute and I watched and listened.
Avis seems very into Anthony's yoga scene: it's calmed her down and gotten her off grass and liquor, and she seems much happier and looks great.
I felt so relaxed as we ate dinner – I've finally learned to use chopsticks – and chatte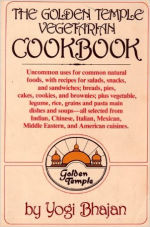 d. (I pride myself that I can fit in at any conversation, even as I stay myself.) Avis said her mother thinks Teresa and I make an attractive couple and she predicts we'll get married someday.
I told her that the conductors on the Long Island Rail Road apparently think that Teresa and I look married. To be honest, I can't think of anybody I'd rather marry than Teresa – not that that's saying much.
Avis told me I look happier lately. Although Avis is now married, our friendship is still strong.
I drove home feeling exhilarated. Tonight everything I've been through, including all the shit, seems worth it.
---
Tuesday, August 19, 1980
8 PM. Days like this help me understand why there are times when I would rather sleep than do anything else.
Last night I wanted to be sleeping when I was awakened by a call from a guy whose Village Voice ad I answered. I thought at first I was still dreaming (the past few nights I've been dreaming of New Orleans), and so I acted pretty silly.
The guy – a very nice person, I'm sure – couldn't keep up with my sense of humor; in fact, he couldn't tell if I was joking or not. When he asked me if my name was really Richard, I said, "Of course not. Who would have such a ridiculous name as Richard?"
That left him hanging. His name was Luis, and he was a professor of Spanish (I suspect, at Brooklyn College), and he was 6'4" and had modeled. ("Clay?" I asked.) Finally I pretended to take his number and lied about calling him soon. Then I slept – deliciously.
This morning I discovered that I left my all-purpose notebook in the public library. For the second day in a row, there was nothing in my post office box but rejections and bad little magazines.
I was early for my Continuing Education interview at Kingsborough, so I swallowed my pride and went up to the English Department.
Elsie, the secretary, greeted me warmly, but Chairman Howard just grunted. I could see he was looking at résumés, presumably of prospective adjuncts. I don't think they'll hire me this fall.
At Continuing Ed, Bob Schippa, the coordinator, was friendly and told me that the Kingsborough program was the largest in the country. It begins in October, and he tentatively put me down for Short Story Writing, Acting
Improvisation Workshop, and maybe a couple of others.
Of course, if Touro comes through with a class every evening, I won't be able to teach these courses.
I stopped at Marc's to pick up a book he borrowed; I startled him, as he wasn't expecting anyone, and he had his coke-cutting tools out. After leaving hastily, I drove to Manhattan.
There was an incredible traffic tie-up and my temper grew short; the heat and humidity didn't help. Everywhere I went, people seemed to be at their worst: cars cutting each other off, people walking against "DON'T WALK" signs, a black bum yelling at me: "Hey, you! Can you give me a quarter?"
When I stopped at CCLM to use their little-magazine library, they told me it was closed during their lunch hour because people were stealing the magazines. Imagine!
As I went to Pete Cherches' neighborhood, I felt disgust and revulsion for the stupid masses of people littering the East Village sidewalks with their proudly ignorant bodies. I was in an "I hate New York" mood.
The other day Pete had called me to ask if I could take him to the airport, and for some reason I agreed. He took me out to lunch and told me The Zone Gallery is dead because he and Dennis couldn't spare the time or the money.
The purpose of Pete's trip to Florida is to convince his millionaire mother and stepfather to support him in a co-op for a couple of years. It must be great to have such rich parents, although I'm sure I have much nicer parents than Pete does.
As usual, we gossiped about literary politics, and as usual, it depressed me: so many petty people trying to get ahead any way they can. It makes me feel cheap just to talk about them.
On the way to LaGuardia, we got stuck in incredible traffic – Pete didn't offer a dime for gas, and I wasn't going to ask – and after dropping him off, it took me another hour to get back home to Rockaway.
I'm in a terrible mood now. Thank God I don't have to work in Manhattan every day.
---
Friday, August 22, 1980
9 PM. Last night I had my last session with Dr. Pasquale – at least for a while. He understood about my not wanting to run up a bill with him when I'm so broke. I feel I can get along without therapy for a couple of months.
Dr. Pasquale felt that my view of life is clouded by the situation in which I find myself at present, that my biggest problem is not being settled in a satisfying way of life.
Obviously my return to adjunct teaching this fall is the wisest thing I can do, but I still blame myself a little for being in this position. What I need to do is relax and view the next year as a kind of sabbatical, marking time until I get myself settled.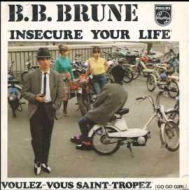 Dr. Pasquale said that adjunct teaching leads to "adjunct feelings": insecurity, frustration and self-chastisement – but that it does not have to be that way. I suppose not.
Back home, I spoke with Teresa, who's decided not to spend next week at Fire Island after all: "It's the desperate season when everybody realizes that summer is over and they don't have someone yet."
She dreads the fall because it will remind her of being with Paul last fall, so she may invite Diana's friend Mark Collins to stay with her. It would be platonic; Teresa's just tired of living alone. "My offer to you [about my living with her] was extremely serious, you know," Teresa said.
At 2 AM, I was awakened by a phone call from Beth, who seems to prefer conversing in the middle of the night. I told her I was too tired to talk and she said she'd call back another time. I'd never expected to hear from Beth again, so I was surprised at her call.
This morning I took the subway into Manhattan for lunch with Alice. She emerged from her office at Seventeen looking very pretty, with a striking new haircut.
The magazine paid for our lunch at the semi-elegant Griff's, where we had a long conversation. Alice will be going to Mexico next week on another free
tour for travel writers.
As usual, she's frustrated at not being able to get out of Seventeen, but her job is enjoyable and easy and it pays well and gives her time to teach and do other things.
Alice hasn't really processed Janice's death yet: "At times I think she's still in the hospital." I guess if she'd seen Janice buried in the ground at Canarsie Cemetery as I did, she wouldn't think that.
Peter finally finished his play; he's pleased with it and is looking for a lyricist.
Alice said that lately she's been complaining a lot and is trying to get back into doing things. Of course she expects me to knock out a novel in a few months and doesn't understand why I'm not gung-ho, given a literary agent's encouragement.
I would never tell Alice this, but I'm not sure she has any idea of what being an artist is like. She writes for money and secondarily for personal satisfaction, and she's good at what she does, but Alice has never been interested in the large issues of life.
Her view of life comes from the self-help books of Dale Carnegie and Dr. Joyce Brothers. I love Alice and she's done more for me than I can ever ask, but she doesn't really know or understand what makes me tick.
Or maybe it's me who's on the wrong track. As Aunt Arlyne said on the phone: "If you thought less, you'd make more money and be successful."
(Arlyne, by the way, got a one-day-a-week job as the assistant editor for the Oceanside edition of the Nassau Herald, a weekly based in Lawrence.)
After I kissed Alice goodbye, I wandered around midtown Manhattan for an hour. At the Gotham, I found a review of Aspect which trashed the stories by me, Pete Cherches and Crad Kilodney; I'm proud to be in that company.
The train ride home was hot and tiring. I'm glad I won't be teaching in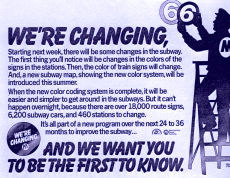 Manhattan (I hope).
To my shock, Fred called again, "just to chat," and I tried to explain that I'm not interested in fashion, style, cooking, disco, drinking, Manhattan, the theater: the things that he, as I expected, is into.
I think much of the gay lifestyle today is nothing more than consumerism pursued to the nth degree.
---
Saturday, August 23, 1980
6 PM. Today was a warm and sunny day. I slept well and woke up early. At the post office I found three pieces of mail, none of them good.
First was a dunning notice from Getty Oil; next was a note from the Unemployment bureau telling me I lost my case; and the third, for which I had to pay thirteen cents postage due (more insult added to injury) was from Touro College.
It contained my "revised" schedule. They took the P.S. 199 courses away from me and just gave me the two at Beach Channel. So I'm not full-time, and that's over $3,000 gone. Damn Touro College and those crooked Jews who run it.
I can't believe how they've screwed me. Now I'll screw them. I am not going to take their damn courses – who knows when I'll get paid? – and instead I'll take courses elsewhere and not tell them.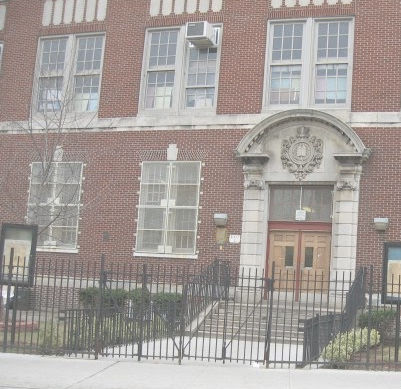 Let them find an instructor at the last minute. Before this past year, I never realized the extent to which the little people of the world are exploited. Now I feel no compunction about doing what's best for me, so long as it's legal.
And I can even have an understanding of what makes people like Marc want to sell cocaine and beat the system. Look at Rikki's father: as a gangster, is he any more immoral than the hypocrites at Touro or CUNY or the NEA or CCLM? Enough ranting.
I tried not to wallow in depression and so I walked out to the beach to catch the sun for a couple of hours. Lying there, I decided that my luck has got to change sooner or later; MacDowell can't be the last good thing that will ever happen to me.
I guess I haven't worked on the rage I feel at having done everything the way I was "supposed to" and ending up a failure anyway.
Yesterday Kurt Nimmo wrote that I should send him quotes about me so that they could have something to use on the cover if they go ahead with the chapbook. I collected all my reviews and decided to send him all my other clippings, too. After looking through all that press, I couldn't help feeling that I'm not such a failure after all.
Nassau Community College sent me a form letter in response to my application for their full-time opening. They said they'd be interviewing in late July (!) and asked if I was interested in adjunct courses at $835 a shot. I wrote back that I was; I'm afraid to let anything slip out of my hands.
Back in the apartment, I defrosted my refrigerator, dusted and vacuumed
and did my laundry. Josh called a little while ago and said he was totally "bummed out." Remember Julia, that pretty blonde Josh used to go out with in college? (Actually, he went out with a lot of pretty blondes.) But I liked Julia.
Anyway, this afternoon Josh ran into her in a hardware store on Court Street. She came up to him as he was haggling with the store owner and said, "Remember me?"
Josh said she was even more beautiful than before. She's married to this Italian guy she's been living with for years; she's going for her M.A. in Art Therapy at Pratt and works in a frame store on Atlantic.
Josh said his heart fell to his foot and he was so flustered he didn't know what to say. He was with Simon and he worried Julia would think he was gay.
She was really well-dressed and he looked like a slob, wearing a Manny, Moe & Jack Pep Boys T-shirt.
It made Josh feel creepy to tell Julia he was a computer programmer. He walked her to the car where her husband was waiting but didn't want to meet the guy. Josh said he looked very macho.
"I felt like a fool, mostly because of the letters I sent her trying to get back after we broke up," Josh said. (I remember his writing one in Prof. Roberts's Russian class.) "I feel sick, like someone punched me in the stomach." Poor Josh.