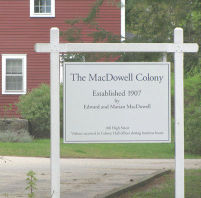 Sunday, June 1, 1980
5 PM. I've just been relaxing, lying in bed with my eyes closed, listening to the sounds of Live From Lincoln Center, resting the sunburn I got from the beach today.
It's June. In three days, I'll be 29; in four days, I'll be at MacDowell; in five days, I'll be writing. I think what I want to write about is my life: something like Stop-Time by Frank Conroy or one of Lillian Hellman's books or Speak,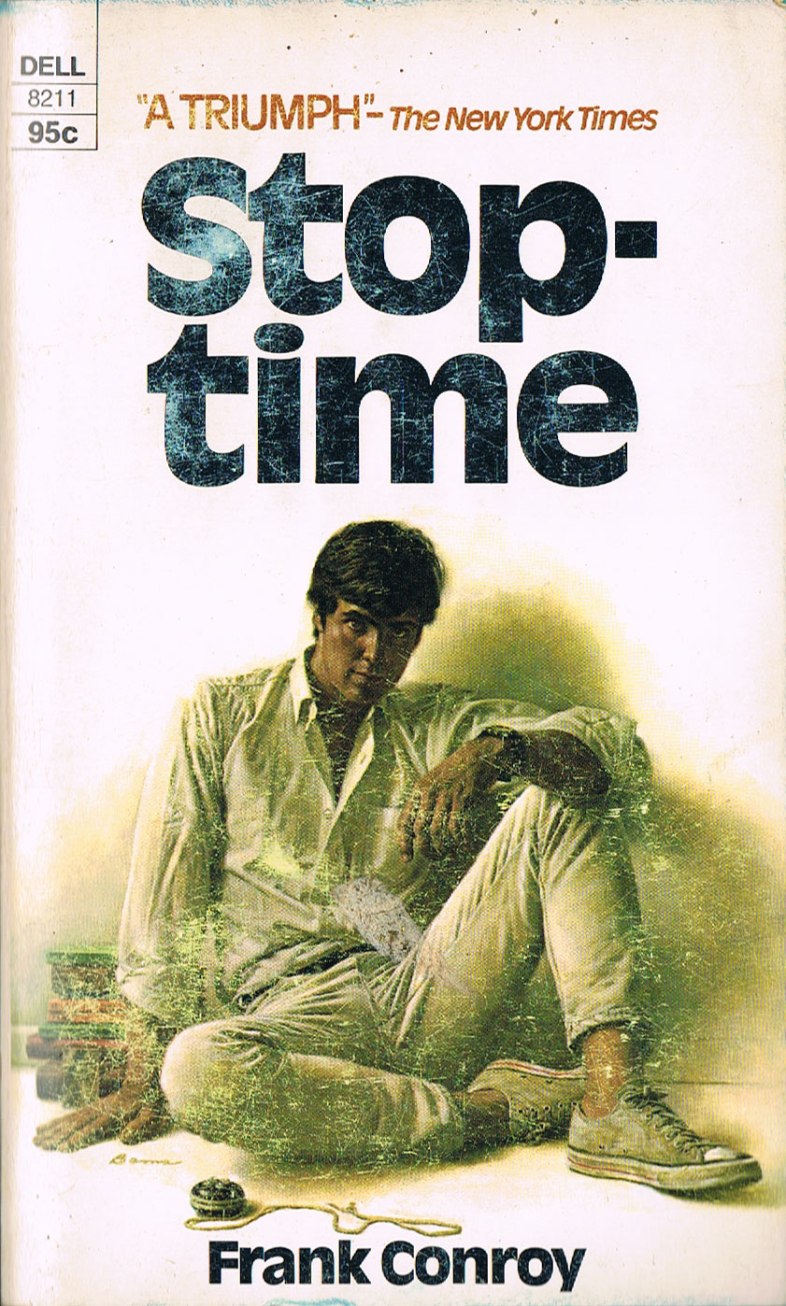 Memory by Vladimir Nabokov.
All my work has been leading up to a kind of memoir or autobiography. Patricia Griffith wrote in her review that after reading Hitler, you want to call me up and urge me to write an autobiography.
I want to get it all behind me, all my obsessions, so I can move on. An Unauthorized Autobiography, I'll call it – because no one told me to write it. And I'll include generous portions of my diary entries.
I want to tell my story and be rid of it. In New Hampshire – away from family, friends, New York, my jobs – I can see myself from a new perspective. At least I hope I'll be able to.
I can feel that there's something in me that has to come out. I have started remembering things that I haven't thought of in years – like the way our house used to smell when we would return after the summer: so dank and yet so comforting.
I want to remember and write in detail about my childhood, my long adolescence. I think I might end the book at my moving last October.
Marc just called. He and Rikki are over at our grandparents' and they'll be visiting in a few minutes. So I guess I'll hang up the pen here and be back whenever. (At MacDowell I won't have this problem.)
*
6 PM. Marc and Rikki left about half an hour ago. Rikki is very sweet; oddly enough, her presence is making Marc and me closer.
Maybe estranged from her parents and away from her children, Rikki feels a need for family. Family is very important, as I was saying to Mikey this afternoon on the beach.
Rikki invited me to a birthday dinner Tuesday night, and I'm glad I have somewhere to go. Marc did bring disturbing news, however. Grandpa Herb was very sick last night.
On Thursday he began vomiting uncontrollably, and last night he was ill with excruciating stomach pains and nausea.
I called Grandma Ethel, and she was beside herself with anxiety. She said she called me last night, thinking I might take Grandpa Herb to the hospital. Actually – and this may sound callous – I'm glad I was out and didn't know about it.
After I hung up with Grandma Ethel, I was very worried and called Aunt Arlyne. She and Marty are aware that Grandpa Herb is seriously ill. We all assume it's cancer and probably the end. Grandpa does look like he's dying; he's just fading away and now weighs only 128 pounds.
Arlyne said there's nothing we can do about it. Up until recently, she said, she assumed that it was better that he not find out. Once the doctors begin, probably then it's all over. But now that Grandpa Herb is suffering, he has to go to the doctor.
Arlyne said that with all the trouble she's gone through recently with her mother, she sees things fatalistically. So do I. Even Grandma Ethel seems to realize that he's dying: you can tell in what she doesn't say.
Is it cruel of me to be happy that I'll be away in June and not around for the mess that's going to happen? Arlyne said I should not let it interfere with my stay at MacDowell.
But, God, I am going to miss Grandpa Herb. If there's anyone about whom I could say, "We're almost like one person," it would be he. Arlyne says the one she pities is Grandma Ethel.
I know Arlyne will handle things while I'm gone, but I do feel a bit guilty about going. Oh, well. Last evening, while Grandpa Herb was so ill, I was having a good time with my friends in Park Slope.
I got to Avis's at 7 PM, at the same time as Simon's sister Erica, a sharp and sweet woman, and her boyfriend Fletcher. Avis was coughing terribly, and I told her that maybe she has bronchitis. She had TB as a child, after all. Despite her cough, Avis looked radiant, and she presided over a delightful
meal.
She made us marvelous Indian food for dinner: wonderful brown cakes of bread; a dish of tomatoes, coconut and onions; curried chicken and rice; hot potatoes and meat. For dessert, we had the coffee ice cream Erica and Fletcher brought.
Simon was in an expansive mood. On Thursday he got hired as a computer trainee for a Wall Street consulting firm. He'll be making $15,000 a year, and there's the possibility of his traveling all over the country and even to England, since his firm has an office in London.
Simon says he's looking forward to starting work; the people in his office seem nice, and he can finally get out of debt. He's finished the computer class as well as his teaching job at NYCCC, and so he begins work next week.
Also making Simon happy was that he sold a story to Maxy's Journal, one of the little magazines I told him to submit to.
Libby called from California to say that she got Hartmund's visa extension that we mailed her, and Hartmund is traveling somewhere with her tent. I got on the phone to say hello.
Libby said she and Grant had just come back from a weekend in Santa Barbara, which was beautiful. She sounded very happy and serene. I miss Libby.
At about 11 PM, I drove Simon and Avis over to his place and then braved the midnight traffic down Flatbush Avenue. Hell, I'm going to miss Brooklyn when I'm in New Hampshire. I'm going to miss being away from the only really great novel: Life.
---
Monday, June 2, 1980
4 PM on a humid, dark afternoon. I just made an appointment with Burt Eschen for tomorrow, as I've developed an eye infection. I knew some problems would come up before I went away; let's hope this is the only one.
Last night I packed away all my diaries and writing supplies into the small suitcase. It's going to be a mess trying to take all that stuff, but what can I do?
A woman named Anne LeBaron called up and wanted to know if she could get a lift with me if I was driving up to MacDowell. I told her that I was sorry for the both of us but that I was taking the bus.
I didn't sleep much last night: I felt warm and my mind was racing. This morning I had my mail transferred to my P.O. box, which is probably safer
than sending it to Marc's house. If Grandpa Herb is unable to pick up the mail, then Marc can.
When I stopped by to drop off my laundry, Grandpa Herb looked tired. Grandma Ethel started crying when she talked about Grandpa's father dying of stomach cancer. They were trying to get an earlier appointment with that internist in Cedarhurst.
Around noon, I met Alice at Seventeen. She took me out to lunch at a Japanese restaurant and gave me $50 as a birthday present; I shouldn't have accepted it but I did. God, Alice is an absolute angel.
Alice and Peter had a good weekend in D.C. although she said her brother acted obnoxious.
Yesterday Peter got a call from Bambi Tascarella, who said she was at the reading until beeped by NBC. It turned out that she loved the play and even put Peter on to a possible angel. Small world department: Peter's composer will be Vito's ex-lover Michael.
Her cancer booklet finished, Alice has met her 1980 goal of earning $5,000 from freelance work and is looking forward to the writing conferences in Wisconsin and Minnesota. Alice looked beautiful today: so alive and confident.
---
Wednesday, June 4, 1980
3 PM on my 29th birthday, which has to be the worst birthday I've ever had. Nothing comes easily in my life. I was looking forward to MacDowell and now it seems meaningless. I don't know if I should go.
I couldn't sleep again last night. This morning I didn't want to get up at all. I went over to my grandparents and learned that the doctor had called Grandpa Herb last night, telling him that he'd better go into the hospital as soon as possible.
Grandpa is still waiting for the call from Peninsula, telling him that they've got a bed ready. You can't imagine how I feel. I feel a cold spot of nausea inside my belly. I feel like lying in bed and never getting up. I don't know what to do.
We sat around the table, talking. Uncle Morris and a neighbor came by, and there was quiet, disjointed conversation. Grandma Ethel cried. Grandpa Herb seems resigned. "That's what life is," he said in regard to something
else.
I could not stand it any longer, and after Grandma gave me my laundry, I came home. No mail today.
Today was the first birthday I've ever had when I didn't have a birthday cake or get a single card. Even my grandparents didn't get me a card – they've got more important things on their minds – although they did give me a $20 bill.
I feel cursed. I know it's selfish of me to think this way, but all the timing in my life seems to be wrong. Usually I like to read the horoscopes for "Today's birthday," but today none of them related to me.
I feel overwhelmed. I packed, but my heart wasn't in it. What could have been the best time in my life has already been ruined. At MacDowell I'll just
be going through the motions. Of all the times for this to happen!
It seems like I'm only allowed hope and never fulfillment. Last night I thought about how lonely I am and I started crying. Will this pain over Grandpa Herb result in wisdom or will it just mean more depression?
The other day on TV, Max Lerner was saying that no one can escape tragedy in his life, but that some people are destroyed by it and other people are depressed by it. Which will I be?
*
8 PM. I'm feeling a little bit better. I spoke to Mom and she told me that I must take advantage of my opportunity to go to MacDowell, that Grandpa Herb wouldn't want me not to. Dad phoned from Orlando to tell me the same thing and to say he loved me and really missed me today.
I went over to my grandparents' apartment for dinner, but we all just picked at our food. I hugged them both tightly when I left for my last class a few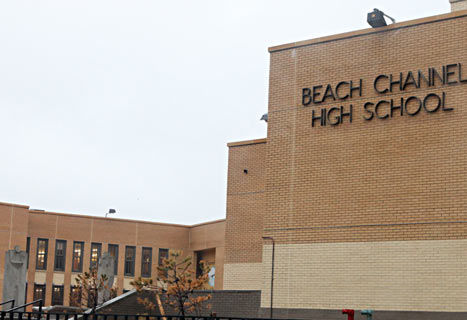 minutes away at Beach Channel High School.
My Touro students handed in their papers and gave me a birthday card: "To the world's strongest man." The inside showed a nude man from the back, his weights held by what is obviously his penis. Prude that I am, I was horribly embarrassed. (Vito once sent me the same card.)
When I got home, I marked their papers and will mail out their final grades in the morning. I just took four Triavils and am beginning to feel woozy. I want to sleep tonight.
I'm anxious, as I always am before I start a trip and a new experience. I worry about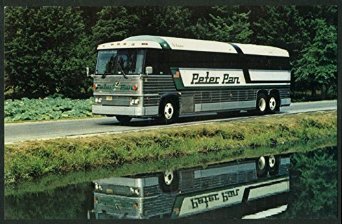 how I will manage with my luggage. Why are my trips always very early in the morning or very late at night?
Tomorrow should be a horror: six hours on that bus to Brattleboro and then a van to Keene and a car to Peterborough afterwards, and all that confusion of being in new surroundings. Still, I suppose I shall survive. If not, it doesn't matter anyway.
---
Saturday, June 7, 1980
4 PM on a cold, rainy Saturday. I'm not having a very happy or a very productive time here at MacDowell, but I do think I'm learning something
about myself.
I did finish writing the Stratemeyer article, but I haven't done any other writing. I've been reading my diary for 1971. Going to my studio today, I got soaked, and after about three hours, I just had to get out of there.
I did have a good time at dinner last night: there were some interesting conversations with people like Preston Twombly, Sarah Sutro and an artist couple, Melinda and Sandy Sokoloff. And afterwards I went to Savidge Library and listened as Conrad and Elaine played sonatas.
I slept fairly well but not long enough: at 7:30 AM, I was up for breakfast. But I just feel so bored here, and I have a toothache and a sore throat and an upset stomach.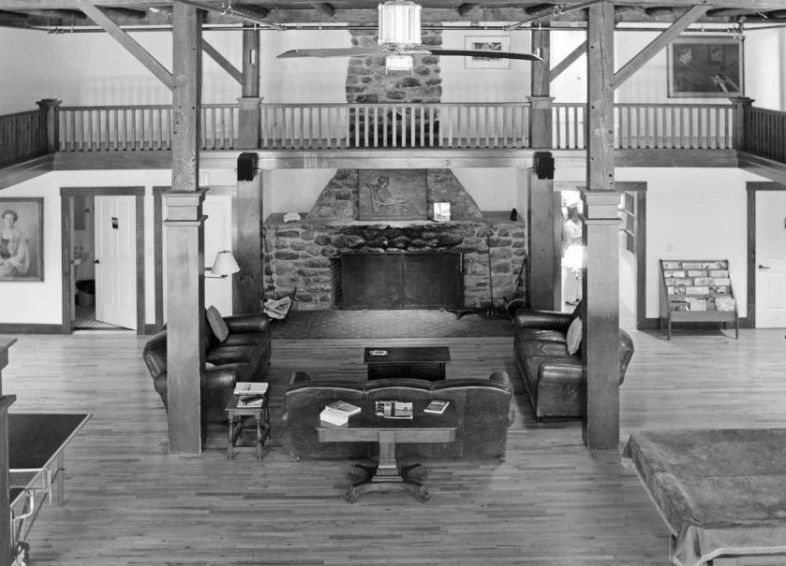 Okay, here's what I'm learning about myself: Go back a few weeks, to the day before I got the call from MacDowell. I was depressed, and I told myself I wasn't a writer. Well, maybe in a way I was right.
I am a writer, but I may not be the kind of writer who just writes. These past few months, my problems have been related to too little activity, not too much.
Reading my diaries from college, I realize the enormous sense of satisfaction that came with being active: attending classes, studying, fighting for this or that cause, being a reporter for the Spigot and the secretary of the student assembly.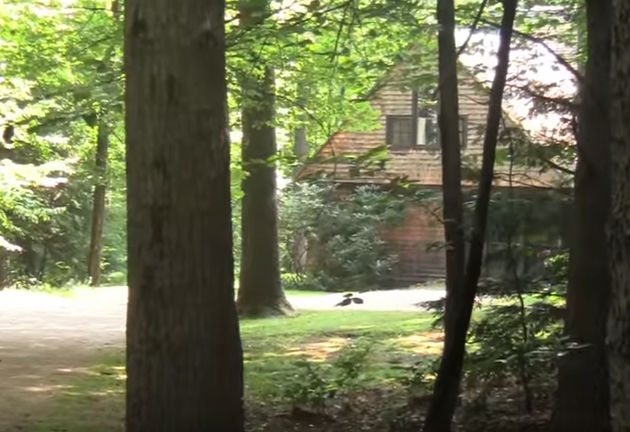 I was writing stories then; I made the time. I can't force the writing. To me, it isn't worth the pain. I don't want to drive myself crazy in order to produce a masterpiece.
I am a public person. I thrive on activity and I crave human contact. What I need is not MacDowell, not an NEA grant or a CAPS award; I need an interesting, satisfying job.
I'll always be a writer, but I need something more than writing in my life. I need to teach, to work at something, to be "involved in mankind." Generally, the busiest times of my life have been the happiest times of my life.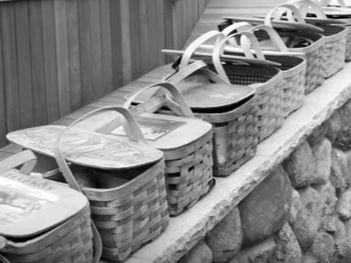 I realize that I need to strike a balance and that I need time alone, but there comes a point where isolation leads to less satisfaction rather than more.
I'd like to leave MacDowell. It's not what I want. I want familiar surroundings, friends, New York City. I don't want to live in Murray, Kentucky, or any of those other places where I applied for jobs.
Or is this a matter of "absence makes the heart grow fonder"? Anyway, as I said, I'd like to leave here, but I'm embarrassed, and I'll feel like it's another failure. But why should I feel that way? I've done nothing wrong. MacDowell isn't working for me, not the other way around.
If I was able to write, I'd be writing. I'll call my parents tonight. Maybe I could use Grandpa Herb's hospitalization as an excuse to leave. Making arrangements will be difficult, but I suppose it can be done.
What I want to do is go back to New York and get a job. I don't care if it's a great job, just so long as I'm kept busy and interested.
I think I came here to MacDowell for the wrong reasons; I saw it as an escape. But am I also trying to escape MacDowell now? Am I trying to escape myself, wherever I am?
I don't think so. In New York, I face numerous problems, not least of which is a desperate need to earn money. My car is falling apart, and soon I may be without a car. Grandpa Herb may be dying, and I want to be with him if he is; if nothing else, it will make me feel useful.
I don't want to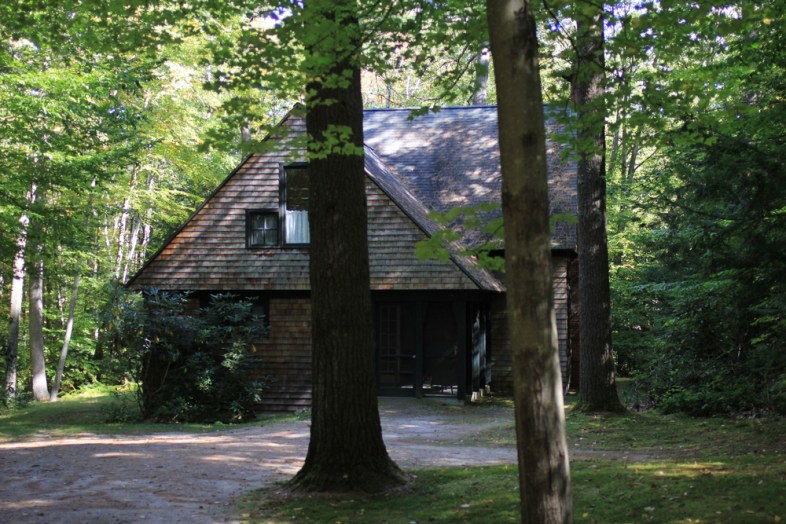 be in the middle of the woods when there's a whole world going out there. Yet again: is this is a rationalization to make myself feel better about not writing? I don't really know.
---
Sunday, June 8, 1980
4 PM. I'm in a better mood today. Before dinner last evening, I called my parents in Florida. They were fine, they said, and Mom had spoken to Grandpa Herb, who reported from the hospital that he is feeling pretty well.
Mom and Dad could tell I wasn't really happy here, and I did complain a little. When I got out of the phone booth, I realized that Preston, who was sitting outside, must have heard every word I said; I was horribly embarrassed.
But I needn't have been. At the dinner table, after I confessed the difficulties I was having adjusting, I learned that just about everybody was having a rough time working. Sarah said she also thought about giving up her career as an artist.
Most of the writers, painters and composers told me that it had taken them several days to a week to adjust to the isolation of MacDowell. I was relieved to find out that the problem isn't just mine; it's part of the process.
Buoyed by a stimulating dinner conversation, I went back to my room and reread many of my old published stories and found that they were better than I remembered.
I'm certain I already have in hand a better collection than Hitler. With more than 150 published stories, how can I call myself unproductive?
Last night I slept well and had very nourishing dreams. Breakfast was at 7:30 AM as usual – Sundays aren't recognized at MacDowell – and I had an interesting discussion with a composer who teaches at Ball State and a filmmaker who teaches at C.W. Post.
Most people went contra-dancing in town last night, but I've been staying away from most social activities. After showering, I struck off for my studio, ready to work.
The mosquitos are a terrible problem: I have more bites now than I've ever had in my life, and just a few minutes ago when I killed a mosquito who'd just bitten me, my own red blood stained the white wall where I'd crushed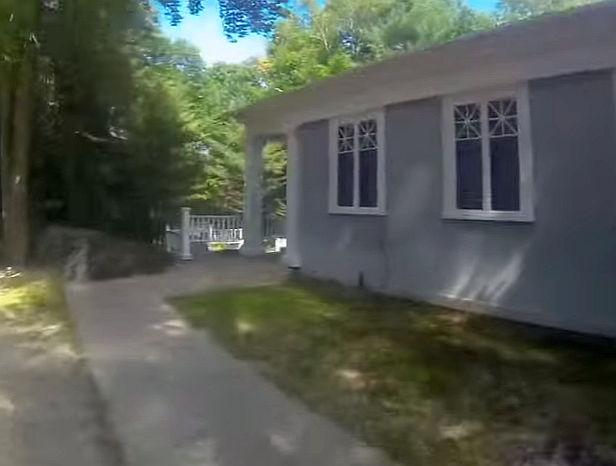 it.
This morning I typed up my article on Edward Stratemeyer and mailed it off to the editor in California; it's a nice piece of work.
I began to read my diary for January 1975, when I was in the first year of the MFA program, working as a messenger for the Village Voice, trying to get over Ronna, and genuinely enjoying life.
These diary entries, in contrast to the ones from 1971, were well-written, literary, and quite interesting. I have written thousands of pages in addition to my many stories.
Again, I see I don't have to worry about being unproductive as a writer. I'm a writer and I'll always be a writer, no matter if I'm published or not, no matter what I do for a living.
William Saroyan, whom I admire greatly – I love it when I'm compared to him – had a piece in today's Times Book Review that said a young writer, when he gets rejected, should believe it's the publisher's or editor's or agent's problem – that it's not the writer's problem.
Saroyan got more rejections than I did – Bennett Cerf told him to burn the manuscript of a book that later became a best-seller – but he never stopped thinking of himself as a writer.
And Saroyan scorns what he calls "English professor stories." I know what he means, and I know I'm better than the writers who publish those, too.
---
Tuesday, June 10, 1980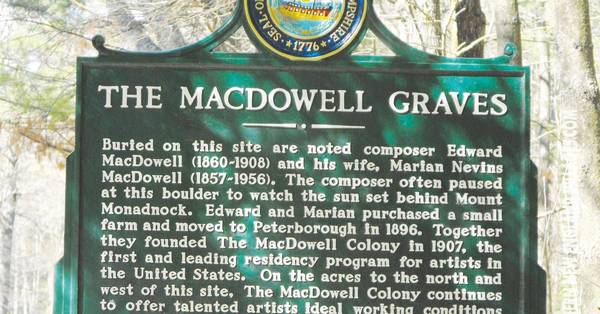 4 PM. This is a strange experience, all right. I've never been so cold in June. For one thing, in the evenings, it rains and it gets down to 45°. Supposedly this is the coldest it's been in New Hampshire in over a century.
I brought a lot of t-shirts and shorts, and I end up wearing my one sweater under my one sweatshirt every day. The people who've been here a while say there were some really hot days in May. I just wish it would warm up to about 70°.
Yesterday I called Florida and spoke with Jonny, who said he envied our cool weather: "Every day it's 90° and so humid I have a headache from when I get up in the morning until I go to bed at night."
Something that shows you that Jonny and I think alike: He too had the same idea about going to the police and turning himself in for the shooting of "J.R.," the villain played by Larry Hagman in the TV show Dallas.
I also called Grandpa Herb in Peninsula Hospital; he sounded strange. He's been having unpleasant tests taken: a G-I series, a barium enema – and so far the doctors haven't told him anything.
Before dinner last evening, I sat reading the New York Times in Colony Hall. Yesterday a new composer arrived: Ellen Taaffe Zwilich, a friend of Preston's. I spoke to her and she seems really nice.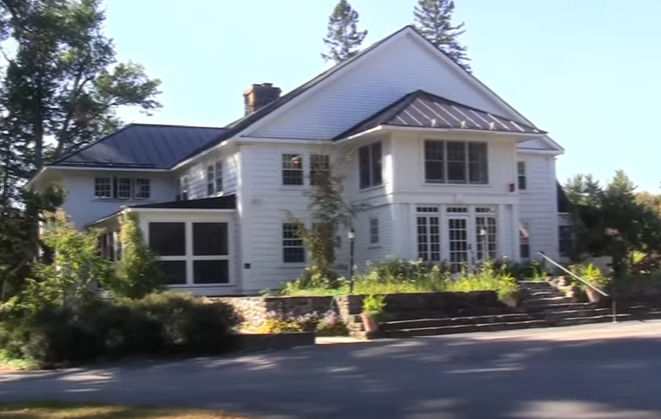 I got to look at Michael Blumenthal's poetry book; last year he won the Watermark Poets of North America series, run by the people from the Long Island Poetry Collective. Michael was born in New York. He's a lawyer, about 32, and is an editor in Washington.
I feel I haven't really made any close friendships here; there are some people who seem not to like me or who don't take me very seriously. Maybe it's because I look so young, maybe it's because I'm a humorist and thus "not really an artist."
I admire Conrad Cummings, who seems so lively and personable, always in a good mood, and very loose. There's a nice English lady, Lesley Hazleton, who wrote a book about the Sinai and the Negev – but she hasn't said a word to me. Mostly I try to
hang out with Preston and Sarah and Dan Meltzer.
After dinner last night I came back to Pan's Cottage and took a shower, exercised, and began reading my 1977 diary. It's odd how my memory plays tricks on me and how I seem to forget in what order things happened to me.
But rereading my diaries and typing up 1975 – I did another fifteen pages today, which means I'm 1/24 through the project – makes me realize that life is a process and that these times at MacDowell will eventually be good for me.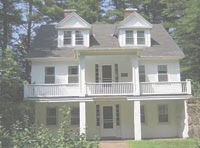 I reread the part of the 1977 diary when I was at Bread Loaf, and I seemed to be happier there – mostly because I had more friends my own age and younger and because there was always something exciting and literary going on.
Last night I slept very well although I couldn't remember any of my dreams, and this morning my toothache was gone. I had a decent breakfast (poached eggs on toast) and walked to my studio early.
I've finished reading Anne Sexton's letters; they're not very good and they show her to be a pretty unbalanced individual. I hope my letters are better and less hysterical than hers. Sexton's career rise was meteoric and ended tragically with an almost inevitable suicide.
The letter I found most fascinating was a reply to a young woman whose dead mother had told her that she had written some 1962 New Yorker poems under the pseudonym Anne Sexton.
It was dark and cold when I walked back to Colony Hall an hour ago. But I'm surviving.
*
10 PM. I want to write this before it goes away: MacDowell is a very special place, and I don't feel I've done it justice here. Let me tell you about this evening.
I went over to Colony Hall at about 5:30 PM and read the New York Times, Boston Globe and Keene Examiner. Ellen Taaffe Zwilich, who's a very enthusiastic type, asked me if I would play a game of ping-pong with her. We played several games, none of which I won, but I really enjoyed myself.
Every night we all sit around waiting for the dinner bell to ring, but tonight Linda and Lesley (I read a fine article on Israeli politics by Lesley in Harper's) were going out to dinner.
Melinda and Sandy Sokoloff had spent the day in Boston: it's only two hours away. Sarah also went into Boston, to sign up for unemployment. I had brought my copy of Hitler, and Lucille Rhodes, the filmmaker from C.W. Post, began reading it.
When we went into dinner, I sat with Mary Carter, an older writer who teaches at William and Mary; Michael Blumenthal; Dan Meltzer; a tall, curly-haired playwright whose name I can't remember; and Anne LeBaron, a very pretty blonde composer.
As usual, the mealtime conversation was stimulating. I guess I've already gotten used to such high-level conversation that I now take it for granted, but I've heard some brilliant discussions here.
I don't always know what the composers or painters are talking about when they discuss music or art in specific technical terms, but I do enjoy listening anyway.
After dinner, I called Marc, who played back a message left by the Taft School, a prep school in Washington, Connecticut. I guess I applied for a job there and they want me to call them to arrange for an interview next week.
I don't know how I could possibly afford to get there from here, and I don't have decent interview clothes, but I'll call them anyway, as I'm flattered to get the interview.
I chatted with Dan, who used to write the Action News for WPIX in New York, and with Michael, who knows Gretchen Johnsen in D.C. They both seemed impressed with my book and that I'd had 150 stories published.
Jane DeLynn was, too; she had assumed I was published by only a small press. Jane and I walked over to the library together at 9 PM for a playing of some tapes of Conrad's.
The first piece was titled "Hoofer" and was a piece for six percussions; it had been performed in April by the Percussion Ensemble at Brooklyn College in Whitman Auditorium.
The next piece, "Beast Songs," done to poems by Michael McClure, was performed last fall in Paris; it had a soprano joined by synthesized computer singing (only vowels).
The music was strange and hypnotic, and as I listened, I looked around at Conrad, Anne, Preston, Lucille, Dan, Jane, Sandy Walker and his ever-
present dog, Michael, Ellen and Elaine, and I thought: These people are all so talented and beautiful, I could be in love with all of them.
If the rest of my stay at MacDowell's is a disaster, I will take this night back with me. The stars were out and incredibly luxurious and numerous. I feel like I'm now a part of something here.