Friday, April 11, 1980
It's 1 AM Saturday, and I'm exhausted after a long day. Gary is still downstairs talking with Mom. For the past hour, we've been sitting in the kitchen, Mom pumping Gary for information about his divorce, Gary willingly spilling out all the details.
No matter. It's been a great day, the first day in a very long time that I did not feel depressed. Why didn't I get that feeling of just wanting to be asleep and out of it today? Probably because I was kept busy being with people and doing things.
That does appear to be the secret. I don't know why I haven't fully learned it yet. As I look back over the times of my life, the periods in which I've been happiest appear to have one thing in common: I was busy and I was with people.
Those days in junior high school, my active Brooklyn College years, the times when I was running around like crazy: those were the good days. Since January, my life has been too empty.
Obviously, being ill made me less likely to be busy, but I've also given in to depression too often. I've got to make myself so busy I won't have him time to feel despair, as I did in bed last night, worrying about my financial future.
Aren't the happiest people I know also the busiest and most sociable people? I've got to stop brooding so much. If necessary, I've got to force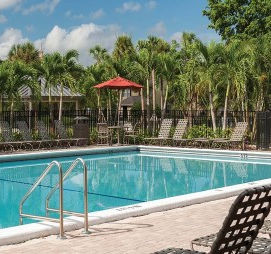 myself to get out there and do things.
This morning I was up and out at 9 AM: I bought the Times and last week's Village Voice and read them by the pool when I got home. Gary came over after lunch, and we spent three relaxing hours out in the sun.
It's so much nicer to be with someone, and I've come to like and respect Gary in these past few days; we've really renewed our friendship. He can be an old maid at times, and he's not up on the latest anything, but Gary is warm, intelligent, sensitive (though not always to others), and very loyal.
We've had some good talks. He really cares about me, and I can only admire how well he's adjusted to the trauma of the separation.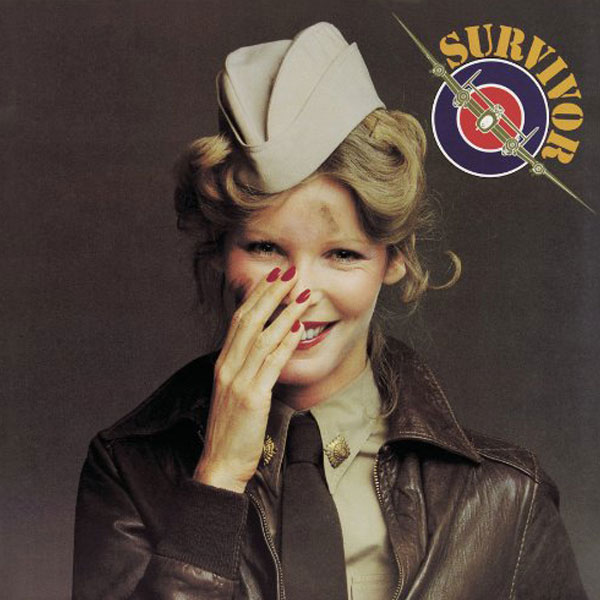 From that Saturday in October when Betty said she wanted to date other guys or end the marriage, through ulcer-causing hassles over money and property, visits to marriage counselors and lawyers (incompetents all), to finding an apartment, signing the separation papers on December 27 and learning to live alone, Gary has done splendidly.
He drove us to North Miami Beach, where he bought dinner at Steak and Ale, a classy restaurant that was like an English inn. I had a delicious marinated chicken breast with rice pilaf.
Then we drove down Biscayne Boulevard all the way into downtown Miami, something I'd never done before. When we went past a lon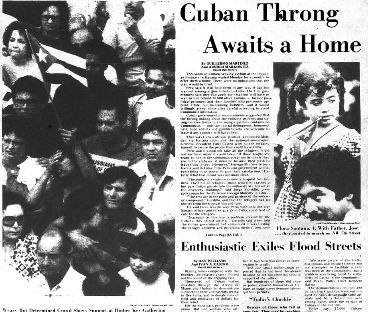 g motorcade of honking Cubans waving flags in support of the 10,000 Havanans on the Peruvian embassy grounds, I shouted "¡Viva Cuba libre!" out the car window.
Ending up in Coconut Grove, we walked around the quaint shops and sidewalk cafés and rich young people – the weather was great – and I had the fantasy of owning a little bookshop in the neighborhood and living the good life.
I felt more relaxed and less tense than I have since the last time I was in Miami, fourteen weeks ago, when I visited Seaquarium, Key Biscayne and Miami B
each.
Driving back to Broward on I-95, we chatted in the kitchen with my family until very late.
Today was a happy day.
---
Sunday, April 13, 1980
4 PM. I'm in my usual pre-flight panic, this one exacerbated by a bad sinus condition that caused waves of dizziness last night. So I stuck two Q-tips up the old nose and got out a lot of mucus. Now I have a bad taste in my mouth. Feh.
If I sound more down-to-earth than usual, it's because I've been reading Flannery O'Connor's letters, The Habit of Being, which I found last night in the Broward Mall. Her style is wonderful, and since I'm mostly a mimic and a thief, I may be trying it out.
She was a gallant woman who bore her burden gracefully. But O'Connor had something she believed in; not for a minute did she doubt the Church. I, on the other hand, have no faith to fall back on.
Last night, at dinner at Danny's at the Broward Mall, we discussed the Grayson traits of negativity and despair. Dad himself brought up his reaction to the car breaking down. I asked him if blaming himself for something he had no control over helped the situation.
"I can't help blaming myself," he said. Which was no answer. Mom said she's been trying to talk Dad into seeing a therapist, but he says that while he probably needs therapy, he can't afford it and spending the money would make him feel like a schmuck.
Mom said that Dad laughs when his mother despairs over some insignificant situation but then does the exact same thing himself. "What's the alternative?" I asked. "Suicide?"
Dad was silent. Poor man, he hates himself terribly. Jonny said he felt life was just getting better and better with each new day, that there were great possibilities if only you had a positive attitude, etc.
Dad and I replied that that was because Jonny is 19 and hasn't really lived yet. I felt that way when I was younger, so I suppose Jonny should, too. Give him some happiness while he's young, the way I had my LaGuardia Hall days.
Dad says he feels worse than I do because he's 53 and what has he got? I reminded Dad that when he was my age, he had it a lot easier than I did, and Dad agreed; he had a rich father he was working for who didn't want him to work too hard.
Mom's parents are just as negative as Dad's; if it were up to Grandma and Grandpa Sarrett, no one would do anything because it might cost money or mess things up. No wonder Mom became a compulsive cleaner and I ended up with agoraphobia.
Jonny says Marc is the happiest of us all because "he's got that positive attitude." I think Marc's happiness is caused by all the pot, hash, cocaine and Quaaludes he consumes. Marc called to say he's going to California next month with Curt and his wife. And also that they have a plan to rent roller skates out of Curt's van on Oriental Boulevard in Manhattan Beach.
I stayed out in the sun between 11:30 AM and 1 PM, then went for a drive through Davie after lunch. God, I love Florida. Whether I end up living here or not, this place will always be a magical haven for me.
I watched a baseball game yesterday, and that made me feel that it's going to be spring in New York, too. I have a 10:10 PM flight that is supposed to land at Kennedy at 12:30 AM.
---
Monday, April 14, 1980
10 PM. I am exhausted. I just took the phone off the hook after speaking to Teresa, Avis, Alice, Dr. Pasquale, Ronna, Bill-Dale, and Mikey.
My flight last night was okay. I was lucky enough to sit next to this gorgeous guy in a tank top. He was a karate instructor and very loose, and his being there just put me at ease.
For the first time in my life, I enjoyed flying. I felt relaxed as I sipped grapefruit juice, listened to Billy Joel and Christopher Cross on the earphones, and felt the air on my sunburned face.
We didn't land until 1 AM, and it took a long time for my luggage to come. Marc appeared annoyed at having to pick me up, and we didn't talk much on the drive home.
It was like a rerun of my return months ago: we stopped off at the same place on Cross Bay Boulevard for milk and orange juice. I had a pile of mail three feet high and insisted on getting through it before going to bed.
Not much of the mail was good: rejection from Yaddo and several teaching jobs, stories rejected, junk mail. Letters from Bill-Dale, Harvey, Crad and Rick. Checks from SVA and Touro. Flyers and magazines.
Small Press Review printed my whole Ethel and Herbert press release. Bogg came out with "Narcissism and Me." Wesley Strick and the Stereotypes were playing at several clubs. Street Bagel accepted two stories. ABC News wanted info on my Vice Presidential campaign.
Sorting through the mail took several hours, and I'm not yet finished with it. I hardly slept at all and awoke with a raging headache. This morning I unpacked, had some cereal, and walked the fifteen blocks to Grandpa Herb's. It was cold, windy and rainy, quite a contrast to Florida.
Grandpa Herb told me about all the repairs on my car. It needed a new starter, which cost $90. Luckily, Mom had given me a $100 bill yesterday. It was supposed to be so I could get allergy tests – but easy come, easy go.
I went to Citibank and Waldbaum's and the drugstore, then came home and tried to get my life in order. What a drag it is to be back to reality. My car rides like shit. I have no money. I hate my apartment.
Luckily, I do have good friends. Avis called to tell me how bad the strike was. (Oh, I forgot to mention: the buses and subways are rolling again.) Teresa called to tell me the strike wasn't so bad but Avis's behavior while staying over in her apartment was.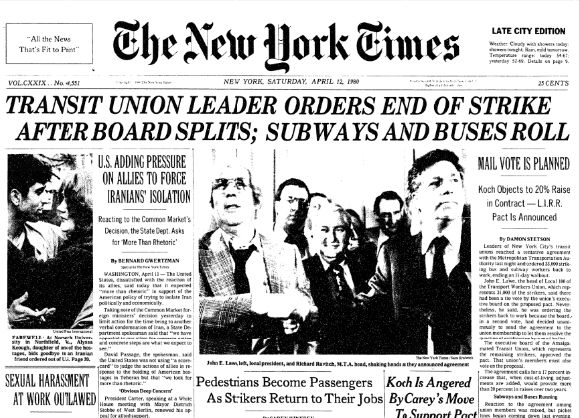 Alice told me she's doing just fine. Ronna and I had a friendly chat and she said she'd take me out to dinner after she returns from Boston next weekend.
Bill-Dale had sent me a photo and other junk, so I called him and we had a great talk. He's busy with finishing his novel on time so he can graduate, but we'll get together before long.
Mikey is unhappy with the judge and is seeking a job in the law clerks' "pool," and we are both invited, along with Larry, to Mike and Cindy's house on Saturday night. Dr. Pasquale and I made an appointment for our usual time.
When I called Florida, Jonny said he'd like to play the lead in the movie version of Endless Love after hearing that Franco Zeffirelli is looking for a 17-year-old Jewish kid. Mom and Dad said they miss me.
I didn't eat well and am dizzy. My ear hurts a little. I am not all that happy to be back. But today was a day of transition, and you can tell that I am befuddled by the choppy style in which this is written.
I dread teaching at SVA tomorrow, but do it I must. I am very tanned, a sharp contrast to everyone here. I feel different from everyone in New York; their concerns about the strike seem irrelevant to me.
Maybe my mind has already moved and the rest of me just hasn't caught up yet.
---
Tuesday, April 15, 1980
4 PM. Yesterday I ended my diary by saying that my mind has already moved to Florida but the rest of me hasn't caught up yet. More and more, I think that is true.
Last night I didn't sleep well, but I'm sure I'll make up for it tonight. This morning I couldn't start my car and so took the bus into Brooklyn and the train into Manhattan.
When someone complained about the dehumanizing crush, another person said, "At least the subways are rolling again." I kept thinking to myself, "It doesn't have to be that way."
My class was understandably pissed off about my not showing up last week, but SVA had made attendance optional during the strike. I told my students I got a job in Florida and would be moving there in June. Why did I do that? Am I testing it out to see how it sounds?
When I met Avis for lunch, I told her how I feel. She says to move to Florida in June. New York sucks, we both agreed, and furthermore, I feel I have no future here. Last night and this morning I kept getting suicidal thoughts again.
Avis said I should move just for the sake of a change. It will give me something to look forward to again, some purpose to live for. Avis herself hopes to start saving enough money to get out of the city.
I like the climate in Florida, Avis said, and I have family I can stay with; I'm familiar with the area, and anything I could do in New York I can do just as well in Florida, where the quality of life is much better.
The only thing I've got keeping me here are my friends, and Avis said many of them will be leaving soon because the transit strike intensified people's disgust with the city.
Of course there will be Teresa and Alice, who will tell me that I'm crazy, that New York is the only place to live. But they have money and are willing to live in boxy apartments and put up with the filth and noise.
However, I'm not sure I would want a Manhattan lifestyle even if I could afford it. Avis said that since visiting her sister and Wade in Virginia, Simon too has seen there are other places to live, and he'll be applying for computer jobs out of state.
Incidentally, Rick Peabody wrote me that he ran into his old girlfriend at a movie – Our Hitler, appropriately – and that she brought up the title of my book in conversation. When Rick said he knew me, his ex-girlfriend said she also knew me because she's a friend of Avis and Ellen.
Apparently Ellen has been having problems with her pregnancy. Her enlarged womb may be a sign of a cyst that has to be removed or it could mean that she's having twins; either prospect frightens her.
I went back to Avis's office with her. She seems to be pretty happy these days. Simon asked her to move in with him, but she turned him down – only because his apartment is too small for both of them and she'd like a room of her own.
When I got back to Rockaway, my car started up – but it doesn't seem to be riding very well.
Linda Lerner wrote to thank me for putting in a good word for her at Kingsborough (I didn't remember that I had) and to tell me that Susan's been in the hospital and had to take the rest of the term off.
---
Saturday, April 19, 1980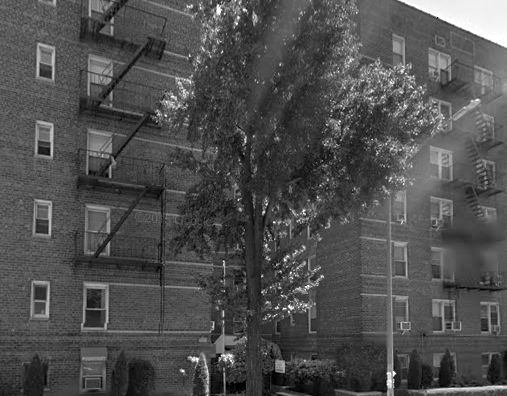 3 PM. It was very good to see Dr. Pasquale again yesterday. What he kept emphasizing was that my immediate and worst problem – which I articulated as "finding a satisfying way of supporting myself" – is a very real "life" problem, but it's also situational.
If, for example, I was offered a great $12,000-a-year job tomorrow, most of my worries would be over. He says it's crucial that I see this as part of a long process which will eventually end satisfactorily.
I guess I don't realize it, but Dr. Pasquale keeps pointing out that I've come a long way from a year ago. Back then, the external events of my life were going better, but I was scared shitless about the prospect of being alone and independent. 
In fact, I was so frightened that I couldn't even talk about it.
But in the past year, I've learned to live by myself, to support myself, to realize that I can live other places besides 1607 East 56th Street.
I can see myself living in a variety of places now: New York, Florida, Texas, California, England. I can fly without much fear now, and I almost enjoyed it the last time. So this year hasn't been a total disaster for me.
I told Dr. Pasquale about my father's reaction to his car and business troubles and how I've inherited them. He told me, "I once said to you that I'm not your father. Now I say, 'You're not your father, either.'"
Dr. Pasquale sees my resources as such that he's absolutely certain I'll find a way out of my situation. It's as if I were patient with severe chest pains, wondering if I had cancer or a heart attack, and Dr. Pasquale was a physician who could see it was only a muscle pull.
"But the pain distorts my sense of reality," I told him.
"Exactly," he said.
When I brought up moving to Florida, he asked why. Was it the climate? That was part of it. My parents? Part of it. But did I have job offers there? No, but things are going badly here and maybe all I need is a change.
Dr. Pasquale pointed out that I was on vacation in Florida and that colored my attitude; it won't be the same if I have to struggle there, too. I agreed with him, but I said I was terribly unhappy in my present lifestyle.
He said he understands my pain but reassured me that it will end when I finally decide what the hell I'm going to do with the rest of my life.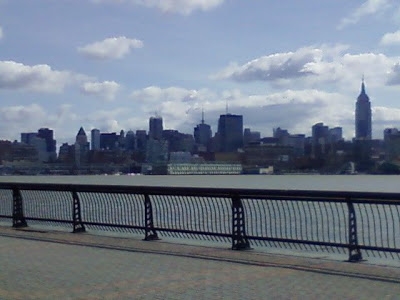 I felt a little better as I drove into Manhattan; spring is finally coming to New York, too, as the temperatures moderate and the buds begin blooming. When I met Teresa, she was walking home with a bouquet of flowers.
Over the years, Teresa has been so good to me; if I was ever really down on my life, she would generously let me stay with her, I'm sure. I wish I had some of Teresa's energy and drive.
Her friend Denise, a quiet woman who works in personnel at the LIRR, was the first guest to join us for dinner. Teresa really has gotten into her job at the railroad; she loved the transit strike, when she was on the TV news every night.
On May 15, Denise and Teresa will be leaving for Greece on a two-week vacation. Now that's exciting.
Alice came over at about 8 PM: would you believe Ms. Manhattan actually took the wrong subway? Peter couldn't come because he was busy working.
Stan, the doctor friend who's married to Deirdre, was supposed to come by Teresa's, but he didn't show up. He's been having a very rough time with a serious depression which causes him not to get out of bed for days; it's probably caused by a chemical imbalance.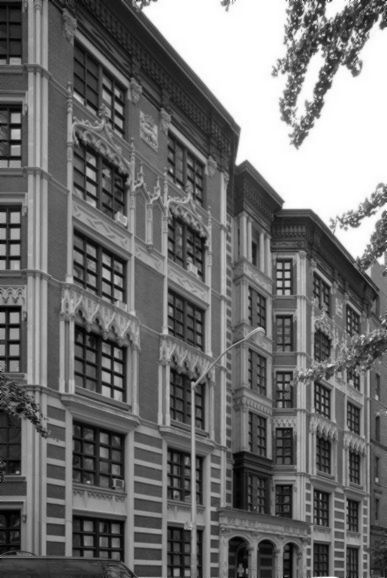 Anyway, Barbara did come up to join us. Teresa explained that David left Barbara several months ago to live with a 21-year-old girl in the East Village. He said he was doing it "to save their marriage" but he's probably ready for Wife Number 4; he keeps needing younger and younger women.
That afternoon Barbara went to David's office at Cambridge Books (where his position is already shaky because Don – who's now discredited – brought David into the firm) and caused a terrible scene.
Barbara ranted and raved, broke David's glasses, ripped his suit to shreds (she had paid for both the suit and the designer frames) and generally acted like a crazy woman.
She related all this over dinner, a fabulous baked ziti that was the best I've ever had, and one of Teresa's famous lemon meringue pies for dessert. After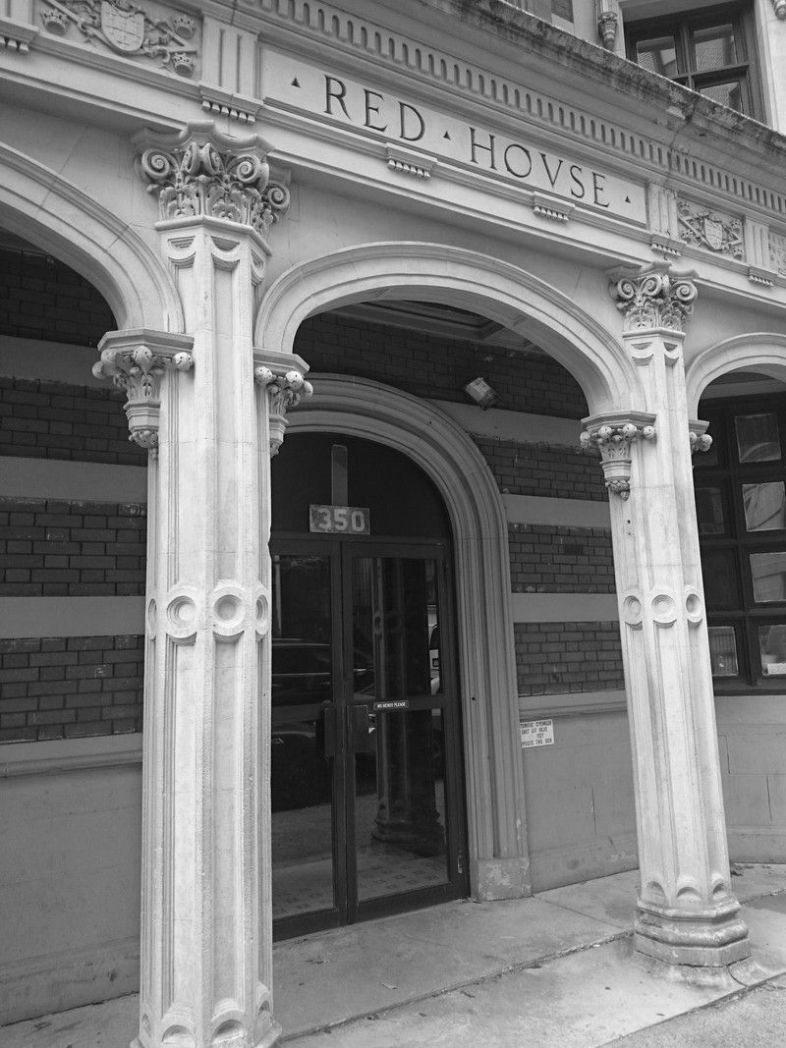 dinner, Diana and her boyfriend Jim joined us.
Teresa's building is like a big college dormitory with all her friends running in and out of each other's rooms. I would love to live like that.
Roger Greenwald, the editor of Writ in Toronto, called me the other day to say he was looking for an apartment to sublet in Manhattan, and he might like to stay in Karen's little studio; she's again going to Vermont with the summer stock theater company.
Incidentally, Teresa revealed that Lance is undergoing therapy for his pathological lying. His singing career, that David Lean movie, his huge inheritance, the story about the helicopter crash: everything he told us was a lie.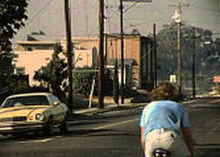 Lance is now in San Diego, working as a waiter and living with a guy.
Strange: why did he have to behave like that? I stupidly believed everything Lance told me and thought he was a fascinating person. (Actually, in a weird way, now he's even more fascinating.)
We had a great evening, the latest of many I've spent at Teresa's. I realized something last night: that if I'm to continue to live in New York, I've got to get out of Rockaway.
This is no place for me, and now that my car is dying – the transmission is going – I've got to try to find a place in Manhattan or at least near a subway in Brooklyn.
I guess the other night I raged at Grandma Ethel because I realized it was a mistake for me to take this apartment at the beach. I shouldn't have isolated myself so. If I get a job – or even if I don't – I want to be out of this apartment by the end of the summer.
Hey – I just got a call from AP about the Fred Silverman for President campaign.
But let me tell you even better news: Jonny called me this morning. He was alone in
the house, Mom and Dad having gone to Atlanta, and was having breakfast and reading the Miami Herald when he saw my name in the "People" column on page two.
It seems they printed the story I gave in a press release that I sent on Wednesday: that I was sitting in at the Peruvian consulate in Rockefeller Center to ask for asylum in Miami because I want to "escape the brutalities of the Mayor Koch regime . . living in New York is like being trapped in a
room with Tom Snyder."
The whole thing, of course, is based on the Cubans sitting in at the Peruvian embassy in Havana. I asked Miamians to express solidarity with me by honking their car horns.
Grayson, you still haven't lost your magic touch.
---
Monday, April 21, 1980
8 PM. It feels like a long time since I've written in my diary. But the last two days and nights I've been desperately trying to keep busy, and for the most part, I've succeeded in keeping depression away.
I do have a terrible sinus headache now which is causing a lot of dizziness. Also, I don't think my car can last much longer, but I'm trying to keep up my spirits.
I called Janice, who is very, very ill. She's now working for Con Ed in their cultural affairs division, but she's so weak from the chemotherapy that she works only a few hours every day.
For weeks Janice was unable to do anything but lie in bed and cry and think about suicide. She said she's been very disappointed in some "friends" who have left her since she's been ill.
Alice says Janice looks awful, and of course people tend to avoid others who may be dying – and Alice thinks that Janice is. I offered any help I could give her.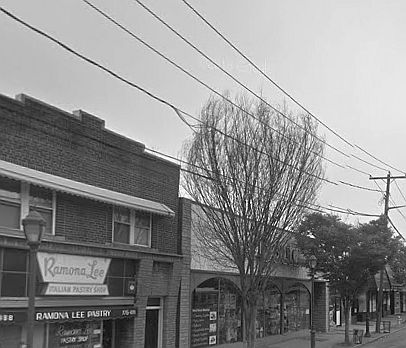 Larry and Mikey picked me up on Saturday night and we drove out to Franklin Square. First we had dinner at Coco's, this awful restaurant, and then we went to visit Mike and Cindy at their new house.
It's a gorgeous old house; the rooms are small but they have four bedrooms, a giant back yard with a screened-in porch and a swimming pool, lots of land out front, and a garage. They're into antiques and are both very handy around the house, so they're making it a cozy place to live in.
Mike is head of the adolescent male division at the mental patients' ward at Kings County Hospital, though officially he's on the staff of Downstate as an assistant professor of clinical psychiatry. Cindy is still at the same office, though her firm will be moving to Great Neck soon.
We had a nice old evening, reminiscing about the college days and this person and that one and what became of them. Mikey, Larry, and Mike and Cindy are all pleasant, unpretentious people, and I enjoyed being with them.
Larry dropped me off at 1 AM and I slept late yesterday, too late to go to Prospect Park for the softball game. The weather has been sunny and in the 70°s. I spent yesterday working on sending out résumés and answering want ads in the Times.
Late in the day I went to Kings Highway to hang out with Josh and Fat Ronnie. We sat in my car and watched the goofy people pass and cracked adolescent jokes.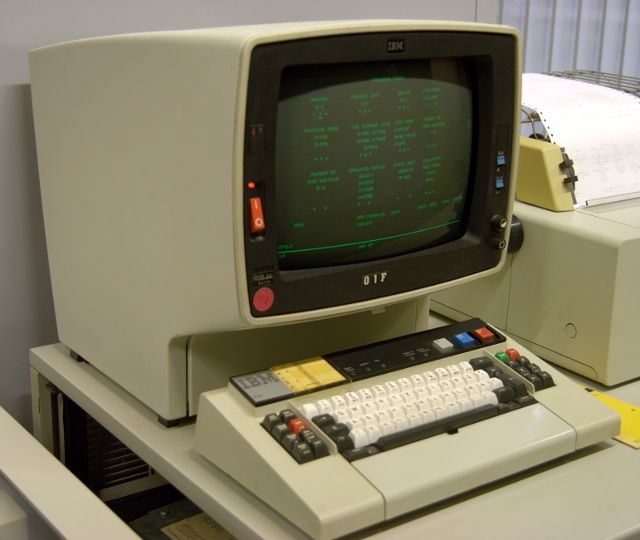 Ultimately we decided not to do anything, but I had fun anyway. Josh is very dissatisfied with computers; he feels it isn't really an alternative for him. I promised Josh that if I ever "make it" (as what, I don't know), I'm taking him along with me.
This afternoon I got up early and started working on my list of 20 Things to Do; I accomplished most of them.
After lunch, I went over to the Reading Center at BC to hang out with Pete Cherches and his friend Harold, who's now an intern at Kingsborough. Pete gave me a copy of Crime Zone, which looks great. Crad Kilodney writes that he'll be visiting New York soon, and I can't wait to see him.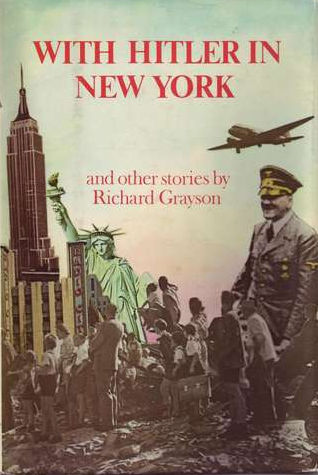 In the library this afternoon I found a review of my book in Choice – only it was in Richard Grindal's (the mystery writer who uses my name as his nom de plume) name. Here's what they said:
Fiction as joke, word play, vehicle for whimsy: these are the hallmarks of Grayson's stories. Most of these 27 stories – written over the past seven years – have appeared in little magazines. While occasionally eliciting laughter (e.g., "What really happened in Cambodia"), several stories seem to be merely cute, ingenious, alike in texture and tone.
An Art Buchwald piece cannot be extended beyond a page or two without breaking down, and that is what Grayson's efforts ignore – with predictably uneven results. The celebrating of a fictional soap opera ("'Go not to Lethe' celebrates its 27th anniversary"), a conversation with a
dejected (and rejected) "sick" story ("But in a thousand other worlds"), a hyperbolic rendering of conversation ("Wednesday night at our house") – together these illustrate the matter and manner of Grayson's fiction.
One is left with the impression of a writer whose forte is the one-liner, a Bob Hope who would be a Saroyan.