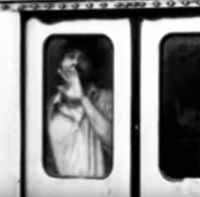 Friday, May 2, 1980
9 PM. I'm feeling rather relaxed now. Last night I thought to myself, "Well, you've gotten through one-third of 1980." Somehow I managed. There were some very rough times, and I expect more rough times ahead, but I can see all of this despair coming to an end.
Trite and clichéd as it sounds, I have grown a great deal in the past four months. I've just got to face it: this is a difficult time in my life, but eventually I will come out of it.
Avis has been very depressed lately. She thinks she's getting much too dependent upon Simon. Of course she's always had the tendency to attach herself to a man, whether it's been Scott, Alan Karpoff, Helmut or Josh.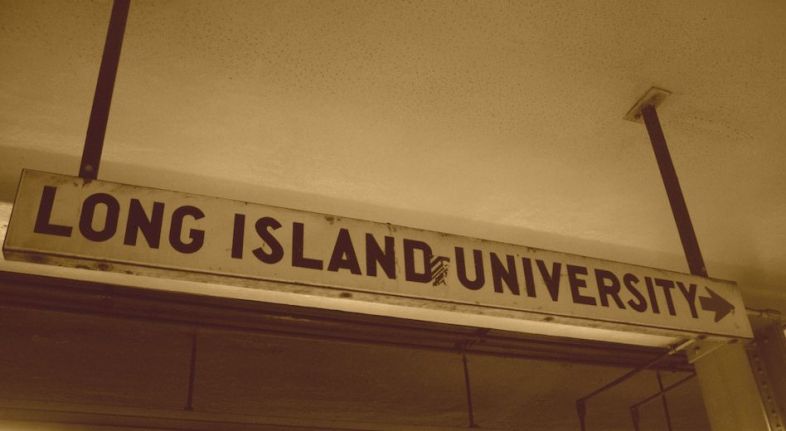 And Avis can't take a chemistry course at LIU as she had planned this summer, which means that nursing school has to be put off again.
Ah, well. Tomorrow she's going to help Simon pick out a suit for job-hunting in the computer field. Neither one of them has any conception of fashion, so I'd love to see what they end up with.
I slept well and felt better this morning; the bright, sunny day helped. After breakfast, I drove to Canarsie and picked up Janice at her house. She looks bad: drawn, thin, walking with the aid of a cane. I didn't want her to tire out, but she knows how to pace herself.
We drove into Manhattan, stopping at Sloan-Kettering –Janice calls it "Sloan Catering" – where I picked up her portfolio, which was left over from an art show in the recreation department.
Then we went to the Foundation Center at Asia House across from Carnegie Hall. We had a barely edible lunch and went to the Foundation Center's library.
For two hours, while Janice researched possible funding sources for the Brooklyn Boys Chorus, I looked at grants and awards available to writers, most of them already familiar to me.
I did find my name in a book, where I was listed as one of the 1977 Bread Loaf Scholars. I managed to amuse myself until 3 PM, when Janice finished. She pushed down the seat and lay back as we drove home, stopping off at Con Ed in downtown Brooklyn so she could pick up her paycheck.
Janice seems so fragile now; I think she may be dying. She told me, though, that she's getting better and that when she was really bad, she could think only of suicide and didn't do it because of her daughter.
She said she's learned that one's health is the only thing worth worrying about: "Before I was sick, I could not even imagine this kind of pain." But mostly she's still cheerful, punning, insightful.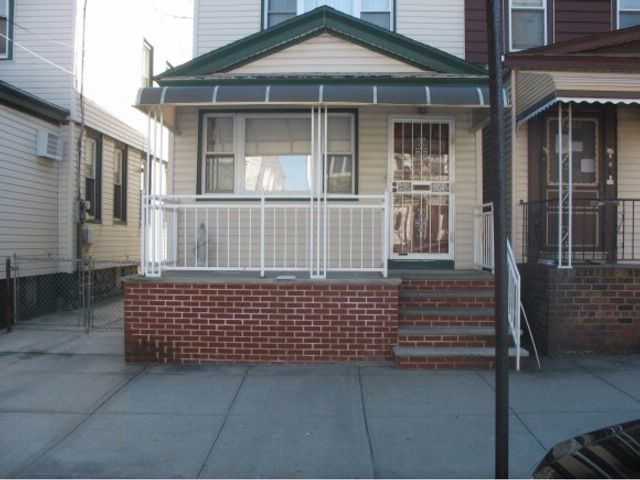 Janice told me that Dolores is divorced now. Her husband has custody of their son and lives with a woman in Florida. Dolores is alone for the first time in her life, and it's very difficult for her.
I dropped Janice off at her house, where Ingrid came out to help her with her things, and then went to my appointment with Dr. Pasquale.
I told him I was feeling that I'm a very self-destructive person, so we examined areas where I felt I had behaved that way. What we came up with was, in Dr. Pasquale's words, "behavior that isn't remotely self-destructive."
As usual, he said I'm being too hard on myself. He thought I had made a very reasonable decision in regard to not going for the interview at Murray State, that it wasn't a self-destructive act.
I consulted others, Dr. Pasquale said, weighed various factors, and made my decision. Not calling the college back was discourteous, but it certainly won't affect my career adversely.
Why is it I keep thinking I'm the world's biggest fuck-up? Even my posing nude for that book last week doesn't seem to have any negative consequences. So why do I insist on being so self-critical?
---
Saturday, May 3, 1980
Midnight. Today was one of the best days of 1970 1980.
For one thing, I slept gloriously last night, had nourishing dreams, and woke up at 9 AM feeling good. For another thing, today was a gorgeous, warm day: it hit 81°this afternoon, and even in Rockaway you could go out without a jacket. Now I can start to appreciate living at the beach.
I exercised and cleaned the apartment, then went out to the supermarket, cleaners and post office. I typed up a press release saying that I am self-publishing (under the Ransom House imprint) a book called The Iran Joke Book, featuring a collection of rather silly jokes.
(Examples: What did the convicted thieves say to the Ayatollah? "Look, Imam, no hands!" and How do Iranians telephone one another? Persian to Persian. )
I took the press release and several new stories to the Junction to be xeroxed; it ended up costing me $23, but what the hell.
After having lunch at Jentz, I crawled along the Belt Parkway and Van Wyck Expressway to Crad's grandparents' house in Jamaica. On the way over, there were guys to look at: God, I want one of them.
I'd bought a small bouquet of roses for Crad's grandmother, and she seemed pleased with them. She's a wonderful lady, a perfect grandmother.
His grandfather, as Crad says, is still very much the village peasant; he's rather childish and is suspicious of non-Greeks.
Crad and I sat in the backyard talking about writing, politics, films and whatever until dinner time. His grandmother made a great leg of lamb, so tender you didn't need a knife, and some delicious side dish that was a kind of noodle pudding with ground beef.
After dinner, we took a walk to a very rundown Goose Pond Park, where Crad had played as a child. His dinner last night with his parents was not a disaster, Crad reported, but he still can't stand them.
His father tries to make a conversation with Crad, who doesn't respond. Crad is very bitter about his parents and says he feels no love for them or for his sister, "with whom I have nothing in common."
Crad is very anti-Greek; he said he can't stand Greek-Americans because they're materialistic and ignorant. Later, when his grandmother and I were discussing traveling to Greece, Crad said he had no desire to go there. But I can understand that; it's like me with Israel.
It was gorgeous in the park as the late afternoon light was filtering through the trees. There were only a few people around us: old ladies talking Greek, a teenaged Chinese couple, several black youngsters playing on the seesaw and sliding pond.
Crad and I talked about our families and our lives; we've really become close. Back home, his grandmother served us coffee and baklava, and I ate more than was good for me. We played "Mad Libs" with articles in the Times and watched The Towering Inferno on TV.
I left at 10:30 PM, telling Crad I'd call him on Tuesday. Driving back to Rockaway was pleasant because of the mild temperatures. I read the Sunday paper that I picked up on Beach 116th Street and am now ready to go to bed.
Today I felt wonderful, and it was one of those times when I felt grateful to be alive. Remember, knucklehead, there will always be bad days, but there will also always be great days like today.
And who knows when the good days will pop up? So don't kill yourself, buddy.
---
Tuesday, May 6, 1980
9 PM. I really can't complain about my present circumstances. Although I have little money and I don't have a secure future, my days these days are very pleasant.
Yesterday I lay on the beach for two hours, getting a nice red color. I jogged along the water for twenty blocks, I exercised, I ate well, I read, I felt
relaxed.
And in the early evening I decided to write a press release as I filed yet another committee with the Federal Election Commission, under my name and Josh's.
This one's the Nixon/Agnew in '80 Committee, and it's mostly a joke conjuring up visions of an idyllic 1968. I call our group The Nostalgia Party, and we long for the days when inflation was low, when gasoline was cheap and plentiful, when there was no disco music and when the Beatles were still together.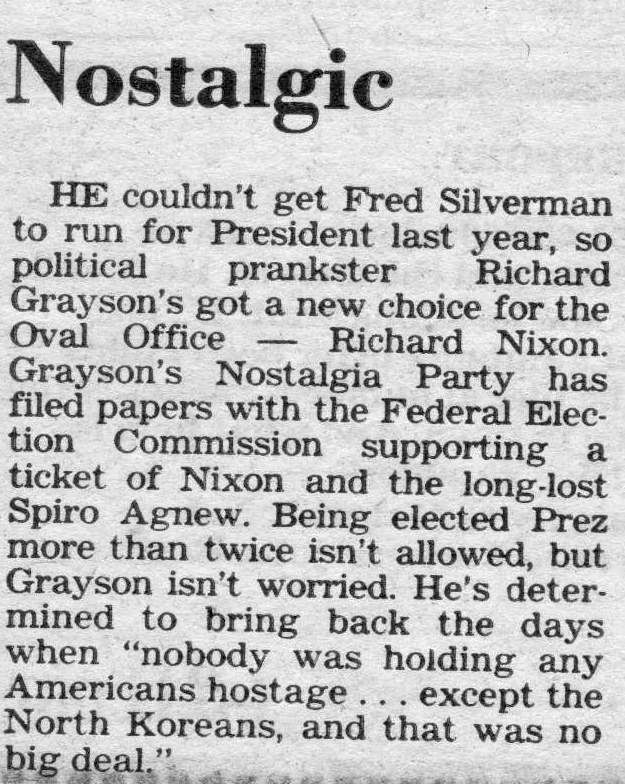 I don't know if any of thirty or so media contacts I sent the press release to will respond, but it's only a matter of time before some reporter spots the committee on the FEC lists and calls me.
Potentially this could be the biggest goof yet, especially since Agnew's new book, Go Quietly – Or Else, claims he was forced out of office because Nixon threatened to kill him if he didn't resign.
Yesterday I got a rejection from High Times, but an hour later, that magazine's photo editor, Sue Bloom, called and asked if I could drop by some photos of myself.
A few months ago they interviewed me on the Fred Silverman campaign and now they want to run my picture. Fine: I dropped off some photos at
their office this morning.
Unfortunately, I really need a better set of photographs, head shots I can send out on occasions like this.
At SVA, Tim Binkley I met briefly this morning. As I expected, the complaints were about my not showing up to class. I told him that I was sorry and explained how frustrated I was with part-time teaching.
I also told him to find someone else to take over my courses next year. I've got to put myself in a position where I have to make a change; I don't want to get sucked into yet another year of adjunct teaching.
After my class – my students wrote – I went by Josh's and we had lunch in the Heights. Josh is miserable in computer school, he's sexually frustrated, he's unsure of where he's going.
Josh has repeated the same pattern with International Katy that he had with Avis. As International Katy began to dote on Josh, calling and writing him all the time, he got disgusted with her, and last Thursday he sent her a "get lost" note – why he did that, even Josh doesn't know.
I suspect that, like myself, Josh has such a poor self-image that he can't respect anyone who loves him. It's sad – but then so is my own situation, I guess.
We went to the Brooklyn Heights library after lunch and I was pleased to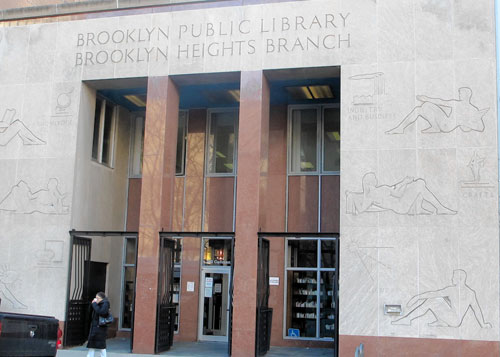 see a copy of my book on the shelves.
This evening I went to dinner at my grandparents'. They told me that in Florida last Thursday, Sol, the "husband" of Aunt Arlyne's mother, was going to work when he had a heart attack and died in the hospital.
"All the people in Sunrise Lakes kept telling Sol to drop dead," Grandpa Herb said, "and he finally obliged them." Sol alienated everyone in the condo to the point where people signed a petition to get him out of the development.
Uncle Sidney and Aunt Claire, whom Sol mistreated, ended up making all
the arrangements to get the body back to New York. Sidney still hasn't found the car. The sparsely-attended funeral was on Sunday.
Now Marty and Arlyne will have to go down to Florida and see what to do about Arlyne's mother, who is too senile to stay by herself.
---
Wednesday, May 7, 1980
9 PM. Last evening Linda Lerner called; she had gotten a message at Susan Schaeffer's house that Dr. Perkal of Touro had offered her two courses for the summer. She had to go for an interview on Monday and had a similar experience to mine: Perkal had kept her there for hours while he chatted on the phone.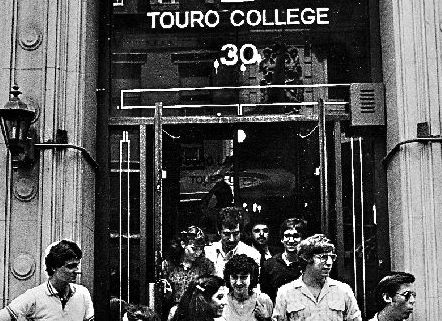 Linda wanted to know if and when Touro would pay; Perkal told her that the first check might not come till August. I explained that I've gotten only one check for the spring term.
Linda said she could get me a job at Poly Tech if I wanted it; she also said Steve Jervis has a new rule at Brooklyn College that adjuncts can teach for only three years.
When Susan had her operation and Joan Larkin took over Susan's MFA classes, Steve got Laurie to take over Joan's creative writing class. Some people have all the luck: Laurie's published one story, and yet she's got a creative writing section while I can't get arrested.
Linda told me about one adjunct who was fired by Gelernt who became a stockbroker and was soon making $100,000 a year. She said the guy sent Gelernt a bottle of champagne to thank him for getting him out of adjunct teaching.
I said I wanted to get out of teaching, but Linda told me she couldn't hack a 9-to-5 job. I just don't feel like being an underpaid cog in academia, especially when I know the extent of my talent.
Today, during an otherwise boring afternoon, I got a call from radio station KSDO in San Diego. The story about Nixon/Agnew in '80 went over the UPI wires and the station called to ask me to do an interview on their noon news show.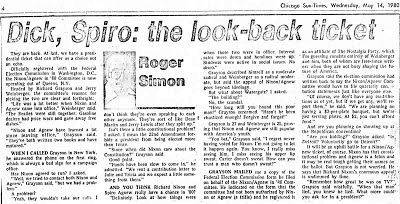 I was very funny as I got in some good jokes (like my steal from Mark Twain: "We'll have all the fools in America on our side, and in this country that's a majority"). I don't know where the UPI story will be picked up, but I think it's a natural.
I included Josh in on it: he needs something right now, as he's very depressed about computer school. Josh failed his midterm while Simon got 100 on it, and their teacher told Simon he'd recommend him to a friend for a job.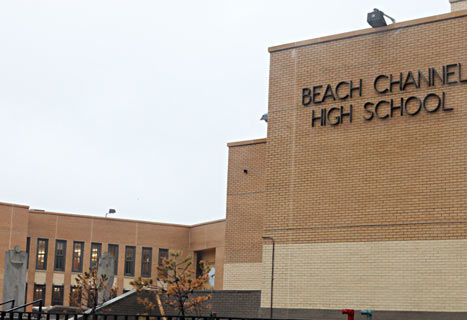 Anyway, tonight I taught my Touro class and had a good time. Tomorrow I teach at SVA, and then Crad will be coming over in the afternoon.
Mom called with news of an opening in English at Florida Keys Community College in Key West that would be too perfect to think about. Today I got rejections from the University of Oklahoma and George Mason University.
Pete Cherches called, and in the course of the conversation, he asked me what I was doing this summer. When I began to think about it, I became panicky. I don't know.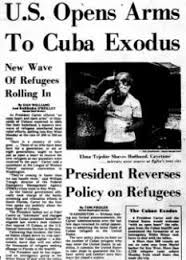 I'd like to go to Florida and help with the thousands of Cuban refugees who are landing in boats every day. I'd like to be on the Johnny Carson show. I'd like to have money.
Alice gave me another lecture: Why aren't I doing this, that, and the other thing to advance my career? Alice, I've learned from experience, is not best person with whom to talk about things like my career.
She takes such a positive attitude and is so relentless that she can't understand my hesitation or despair. And Alice ends up making me feel guilty. I guess she's run out of patience with me.
I like my publicity stunts because they are almost "pure": there's no point to them except the fun involved. But I do wish there was some way I could turn my genius for publicity into financial rewards.
Still, I'm happy now.
---
Friday, May 9, 1980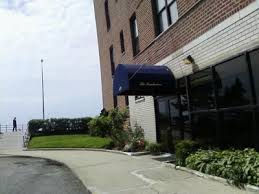 1 AM. I just got home after a long and satisfying day. It was satisfying because I kept busy and got involved with people and activities. Thinking back on my life, I see that the happiest times where when I was most involved: at Brooklyn College, in particular.
Back then, I was so wrapped up in student government, the peace movement, and various causes and the LaGuardia social scene that I didn't have time for self-pity.
Up at 8 AM today, I relaxed a little and then went to work, designing and typing up a new résumé. I wrote several letters and jotted down some ideas. After exercising, showering and eating lunch, it was 1 PM before I got out of the house, but I had already accomplished a great deal.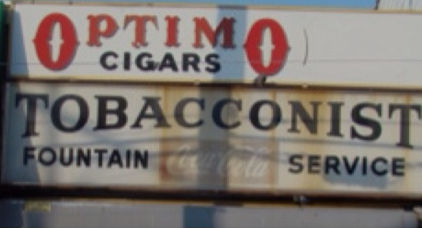 So when I got the Post and didn't see my name in it, I felt only slightly disappointed. I got my laundry, filled my prescription for Actifed (though I haven't been dizzy in weeks), got gas, and read in the public library.
The mail brought another rejection, this one from Western Michigan University. Now my only shot at a full-time academic job is at either Florida Keys Community College or LaGuardia Community College, and I don't expect to be a finalist in either place. Okay – I can handle it.
I got a press release from WNET/13: From Back Wards to Back Streets will be shown on TV here at 9 PM on Wednesday, May 21. I also got a sweet postcard from Debby Mayer, thanking me for the good words I had sent her
about her story in Zone.
At the Junction, I xeroxed my new résumé, which is the most comprehensive one I've ever made. I've stressed other things besides my academic background: my Fiction Collective and Alumni Association Bulletin editing experience and my working on the Conference in 1977.
I walked around Brooklyn College, remembering how hectic life on campus was ten years ago during the strike in the aftermath of Kent State. I got good nostalgic feelings and was in an "up" mood when I went to Dr. Pasquale's office.
There, I discussed some of my (lessening) ambivalent feelings toward "calling attention to myself"; I told him about my posing nude. I expressed my fears of one day becoming psychotic, and Dr. Pasquale showed me that
those fears are just fears.
He knows I still don't feel comfortable enough to discuss my sexuality with him, but talking to him about other things made me realize a fear I have: that if I finally go all the way and have sex with a guy, living out my fantasy, I will somehow become a different person, a "faggot" who will go completely out of control.
Control again. Everything with me comes down to that. But I do think I'm starting to get a handle on things, and I left Dr. Pasquale's office in a good mood.
I drove through Prospect Park to Avis's; we had made up to drive to
Teresa's together in her parents' car. Avis's parents have bought a condo in South Florida (she didn't pay attention where) and will take title this summer.
We dropped Ari off at a party in the Village and continued uptown. I probably annoyed Avis by not merely helping her with directions but by giving her advice on how to drive more aggressively in Manhattan.
She again started telling me how depressed she is that she can't "plan a future" with Simon. He admitted that he feels a bit "smothered" and he wants her to pull back a little. Avis feels an old pattern in re-emerging: "Nobody will give me a commitment."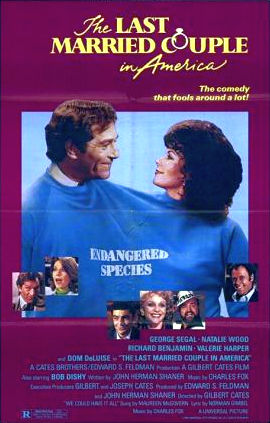 I didn't know what kind of commitment she meant. "Marriage?" I asked.
"I don't know what marriage is," she replied. And then she said she would stay with Simon until they did get "something permanent going" or "until he gets tired of me."
I asked her if she couldn't imagine another possibility, and she said she didn't know what I meant. "Well," I said, "you might get tired of Simon."
But Avis couldn't imagine that happening. She knows she's insecure but can't seem to do anything about it. She worries that Simon and Josh talk about her.
When I told her that Josh never mentioned that to me, she said Josh wouldn't tell me because he'd know it would get back to her.
No one was home at Teresa's, so we let ourselves in with Avis's key from the transit strike (one of the reasons she had come was to return it) and hung out there.
Teresa arrived with her sister and her sister's boyfriend, who met when they were on opposite sides of a juvenile court case in Queens: Lucy prosecutes them and Kenneth gets them off.
Barbara came down – she looks very done-in by the bust-up of her marriage – and Diana dropped by. Soon after, Shirley, Fern, and Robin – three women who are taking half-shares in Teresa's Fire Island house (alternating with Teresa, Diana and Barbara) – arrived. Avis and I witnessed a raucous scene as they tried to divide up the summer weekends.
Teresa was in a good mood as she had been on all three 6 PM newscasts (there'd been a derailment on the LIRR), and of course that she's leaving for Greece on Thursday also made her cheerful.
It was another of the many pleasant evenings I've spent at Teresa's: coffee and cake, nice people, a lot of laughs.
Unfortunately, Roger Greenwald never showed up; he called Teresa to say he couldn't get out of Toronto on time and would be here on Sunday night. I got on the phone and he told me how grateful he was that I'd found him a sublet in Manhattan. I'd solved Roger's problem and Karen's as well.
Avis and I left at 11:15 PM, dropping off the women downtown, and I got home just a little while ago.
---
Sunday, May 11, 1980
9 PM on a cool, wet Sunday night. Last night I enjoyed myself. I drove into the city (via Flatbush Avenue) and got to Pete's apartment about 9:30 PM.
The East Village is not my scene; I'm too middle-class to live in that kind of funky neighborhood, but it does have a certain raucous charm.
Pete was exhausted from a long day of physical labor at the loft they rented for Zone. He perked himself up with strong Italian coffee while I found myself a place to sit amid the mess.
Pete's values are definitely different from mine. His apartment was spacious but very run-down and incredibly disorganized. The sink and tub are in the kitchen, and the bathroom contains only a toilet. He showed me some stuff he was working on: some rather silly drawings on the theme of "pot roast."
We walked to Second Avenue and had dinner at this great Ukrainian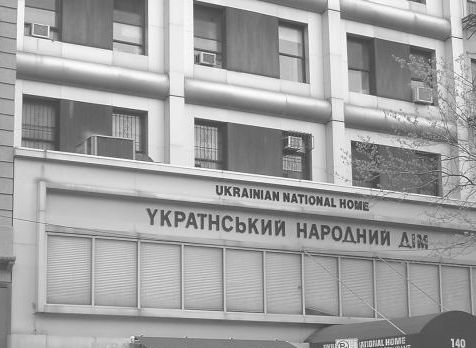 restaurant stuck in the back of the Ukrainian National Home; as it was too late for me, I wasn't very hungry, but I did enjoy some out-of-this-world cheese blintzes and the best challah I ever had in my life.
Pete and I discussed the usual literary world gossip, but I don't feel I am a part of the downtown New York arty crowd he talks about.
I told him I'm basically pretty conservative, and while I can understand why some people label me "avant-garde," I don't think my work deserves that description.
The literary traditions I respect are pretty Establishment: what can you expect from someone who once worshipped John Galsworthy?
After our pleasant meal, I bought the Sunday Times at the newsstand on Second Avenue, walked Pete home, and got into my car. I enjoyed the drive home, as it made me nostalgic for other spring evenings in New York.
Because I read the paper until very late, this morning I woke up at 11 AM. I wrote half a dozen letters, answered several ads, potchkeyed around the apartment.
Yesterday I called Mom. Both she and Grandma Sylvia got my Mother's Day cards. Today I phoned Grandma Ethel in Oceanside; she confessed that she wasn't thrilled to be staying there with Jeffrey while Marty and Arlyne were in Florida dealing with Arlyne's mother.
At 2 PM, I drove into Brooklyn, had lunch at the Kings Palace Diner on Utica and Kings Highway, and spent the rest of the afternoon reading in the Grand Army Plaza library: not a bad way to spend a rainy Sunday.
I realize now that I expected too much from my first book. If I'm to be a writer, I will be struggling for years to come before I really make it. And after all, things have already happened for me. As fiction writers go, I'm relatively young, and this dues-paying is just part of the process.
This evening I called Tom Whalen in New Orleans. He was overburdened with teaching, as usual, but he sounded okay. I admire Tom for his patience and grit.
Josh called, depressed about computers, mice in his apartment, and not getting laid. But as he said, "When I do get laid, I get depressed because I'm still unhappy – which meant that the unhappiness isn't from what I thought it was."
In confidence, Josh told me that Simon has begun to open up about Avis. As Avis suspects, Simon is getting tired of her; he told Josh, so Simon feels guilty about it, too.
Josh and I are both surprised by this development, as they seemed destined for marriage. Maybe Avis just repeated her old pattern of dependency and it was too much, even for Simon.
Josh thinks if Simon goes to California for a computer job, he won't want Avis to come there with him. I can't tell this to Avis, but of course I worry about how she'll take it when she and Simon break up.