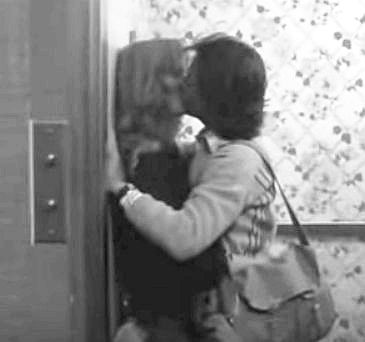 Friday, January 25, 1980
9 PM. This afternoon Dr. Pasquale and I went over last weekend's illness in detail. It was obviously a stomach virus, but the nausea produced a secondary panic.
When I called him last weekend, he wasn't concerned with the panic, he said, only with the very remote possibility that I had appendicitis or some other serious ailment. He said I sounded anxious on the phone, but I was not hysterical by any means and that it's important for me to see that I was in control.
The illness, the nausea, the vomiting I have no control over, but I wasn't alone and helpless. Even if he and Marc hadn't been home, I would have survived; I wasn't going to die.
I need to cede control of certain things in life: illness, the weather, the job situation, the economy – and then, paradoxically, I can control the things I can. Does that sound like I'm just mimicking what my shrink says? It's not very clear in my mind, but I seem to feel that if I don't have total control over a situation, then I have no control over it.
I'm never helpless – I wasn't helpless last Saturday – but I can't control everything that affects my life. On Sunday I accepted the fact that I was sick, and consequently I felt more relaxed. Anyway, I think my horror of nausea and vomiting is over.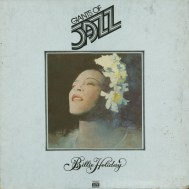 Last night I called Wes, who was practicing some Billie Holiday songs on the piano. He planned to go to some uptown night spots to see if he could get a job playing in their lounge.
"But I won't play 'Yesterday,'" he assured me. He's giving piano lessons and is getting together a rock band. The songs are all written, and he's got a group together; they'll practice for months and then try to get somewhere. For now, Wes has stopped doing solo performances.
Marla is waitressing and getting mostly legitimate offers from producers for her acting career; she's still studying with Berghof and she's been an extra
on the new Woody Allen and Sly Stallone movies.
Scott Sommer, Wes said, often takes off for his parents' house and he's currently spending much of the winter in Florida, in Key West. Not much happened with Scott's book: a few good reviews, but no paperback or movie sales. Felicia Eth, the subsidiary rights agent who was so nasty to me, kept Scott waiting half an hour and he ended up getting into a big fight with her.
"It proves my point," I said to Wes. "You've got to do everything yourself." Wes and I had a long conversation, and I enjoyed speaking to him.
Then I called Justin, who was feeling even sicker, and we talked for an hour or so as he told me stories about playing summer stock and I told him about my own limited knowledge of the theater.
Justin and I are friends now, which is good, especially since his roommate Avis isn't as close with me as she used to be, because of Simon.
I slept well, dreaming of being in a protest march that turned into a marathon race.
The other night I dreamed about Chris McNeil; in the dream, he was a big TV star and I felt sorry I stopped writing him, but not enough to explain that I think he's a pompous boring closet case. In his letters to me, Chris never let himself feel anything, and I felt I was dealing with a shrilly optimistic, intellectualizing automaton.
This morning I gave the apartment a thorough top-to-bottom cleaning. After doing the laundry and reading the mail, I spoke with June, who called to ask me about men's dieting habits for an article she's writing for Weight Watchers.
June and Cliff are living in Independence Plaza in Tribeca now, and she invited me to stop by when I'm in the neighborhood. And I sent out résumés.
---
Saturday, January 26, 1980
6 PM. What a difference a week makes! Last Saturday was the worst day of my life and today I'm floating on air. I got up very early and drov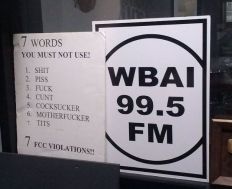 e in darkness to the WBAI studio on 35th and Eighth.
A security guard let me in, and I went upstairs to the studio, which looked like a wreck of a half-abandoned '60s antiwar headquarters. I was late, but Ira Leibin, the host of American Pie, let me into the recording room while a song was playing.
Ira is a guy about my age, a freelance writer who drives a cab on weekends when he's not on radio. He found my book in the Brighton Beach library and was impressed with its "dreamlike" quality.
Last week he read some stories over the air. Then he called Kingsborough to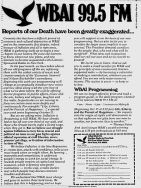 get my phone number and asked me to come down today.
Between songs on the air, he asked me questions about my book and also about my reputation as a "publicity hound" (people know me already).
I read "Hitler," "But in a Thousand Other Worlds," and "Chief Justice Burger, Teen Idol." It was wonderful: I felt like a real writer, not some poor slob who can't pay his rent.
I am good, though: Ira recognized it, and other people will, too. What came next amazed me: the next DJ, who didn't know who I was, walked into the recording room after the show and saw my book. "You reading that?" she asked me. "I hear it's great. Liz
Smith raved about it."
People do know who I am. If I can just hang on a little longer, I'll make it.
From the WBAI studios, I went over to Alice's, where I got tea and sympathy and a bagel with delicious walnut and raisin spread. Alice and I thrashed out our careers while Peter slept.
Peter's got good news: Macmillan liked his script for the Bambi Tascarella Fan Club show. It may become a "hot property." It's got a great theme: Everywoman as Celebrity. (You should see the press releases I made up for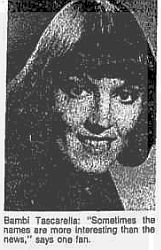 the "Ethel and Herbert Sarrett International Fan Club.")
Alice said that in her opinion, Scott Sommer treated her friend Ellen terribly, is very arrogant, and "doesn't enjoy his success": Scott feels the NEA grant is "a burden." (I'd be willing to share it with him anytime.)
After leaving Alice's, I went out to brunch in the Heights with Josh, who gave me a batch of his stories to send out to little magazines. Josh said I sounded nervous at first; he told Simon and Todd to listen, and they all agreed I didn't make a fool of myself.
Josh and I munched our omelets (mine was cheese and apples, and I took particular delight in food today, a week after I was feeling so nauseated) and
we bullshitted about that and this.
After dropping Josh off, I came home to Rockaway to send out my Ethel and Herbert Sarrett Fan Club press releases. Who knows if they'll catch on? But a fan club and magazine devoted to an ordinary elderly couple may strike some editor's fancy.
Linda Lerner called me up. She had the flu and was staying at the Schaeffers while they were in Vermont. Susan's giving readings to promote her two new books in coming weeks at Books & Company and at the Public Theater.
Linda and I chatted about the adjunct biz – she's been doing it for eight years – and Brooklyn College gossip: she hates Gelernt and vice versa, and
she called Steve Jervis "a nice robot."
Linda said there might be a BC Veterans' Outreach course for me in the spring and that Neil will call me if it opens up. I have no control over enrollment (see, Dr. Pasquale), so I'll just take what comes.
Linda Lerner is sweet, and she's also a good and prolific poet. Another sweet person phoned right after I hung up with her: Justin called to invite me to dinner at the President Street apartment.
I phoned Mom to tell her, for a change, that I was happy. Although no one besides Josh, Todd and Simon heard me this morning on WBAI, I still feel good about being on the radio. I do wish someone had taped the show for me, though.
---
Tuesday, January 29, 1980
3 PM. I'm tired, as I didn't get much sleep last night. Although I don't have the flu, Marc's got a bad case. As much as I fear contracting the flu from him, I should go visit him later today.
This morning I decided to drive into the city to make sure I'd be early the first day at SVA. I had to pick up the class roster (one student thought it was called a "rooster") at the other building.
My students asked me where I got the (fading) tan, and I gave them a preview of the term. We'll be writing less, which should make it easier on me. I intend to be very laid back. It was good to see Lauren, Larry, Darryl and the others again: they're nice kids.
I dropped into the Taplinger office afterwards to give Mary the Hollywood Sun-Tattler review; she said the reviews have been coming in steadily. In Taplinger's spring catalog, I noticed an announcement for Pivot Books; I'm sure they'll want to do a paperback of Hitler, which they listed in the back of the catalog u
nder "The Critics' Choices."
After driving back to Rockaway, I went shopping at Waldbaum's and arrived home just in time to get a call from Avis. We're supposed to be going to Teresa's on Friday night.
Teresa told Avis that Justin and I are having "a relationship"; I told Avis I'd talk to her about it later. Yesterday Teresa said that she "couldn't take it" if I came out, but I don't know why it would matter to her one way or the other.
I got a call from WMCA about my Ethel and Herbert Sarrett International Fan Club, and they want me on the Steve Powers Show tomorrow at 6 AM;
luckily, it's a telephone interview.
And just this minute I got a call from the "Scenes" column in the Voice. They might use it, but they'd want an exclusive, and I'd prefer the Post or some other paper.
Again I've proven that I have a genius for this sort of thing. It's almost amazingly easy. I guess I'm better at it than even I think I am. Although I don't want to get my hopes up, I think I'll get some publicity out of this: I've already gotten two bites on the first day.
Grandpa Herb and Grandma Ethel know I'm not really making fun of them: it's gentle satire, and I genuinely feel the world will be better off if my grandparents were superstars instead of Erik Estrada and Suzanne Somers.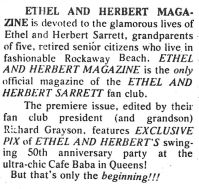 Today Josh went to Unemployment and they gave him a big hassle. Unfortunately, he won't know if he's eligible until after the spring term begins.
In the mail I got a notice that there's a party tonight at John Jay College for A Critical Assembling. I don't know if I'm up to it, but maybe I'll go.
Bill-Dale sent a note saying he'd like to get together. He's putting together the next issue of Afta and he sent me the usual introduction to the zi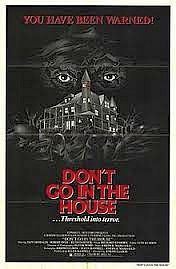 ne, which is pure Bill-Dale.
All of a sudden a great deal seems to be happening. Life is rich and challenging and exciting, and yes, a little bit scary.
I do feel somewhat guilty about calling attention to myself. But hell, I've been a good little boy for so many years, and it's gotten me nowhere: I can barely pay my rent. I deserve better, and I don't think I'm harming anyone.
*
10 PM.
After visiting Marc, I picked up Josh and we drove into Manhattan for the Critical Assembling party.
Richard Kostelanetz is very kind to me, saying that my work is "Chekhovian in its intimacy." Richard said that Ken Gangemi and I are set for the short story Voice of America symposium and he's tried to get Ann Beattie or Grace Paley to be the third panelist.
Charles Henri Ford, a psychotic-looking old man, who sort of was holding court, seemed taken by me and even more so by Josh (it's the blond hair)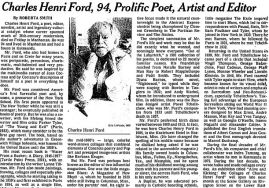 and gave us free passes for his movie.
Other people at the party treated me respectfully, but Josh said all the avant-garde stuff there was junk, and I guess I have to half-agree with him. I don't think my work is really avant-garde at all.
Josh and I left the party early and had dinner at a nearby Burger King – he was broke again, so I paid – and after dropping him off in the Heights, I came home to rest.
---
Wednesday, January 30, 1980
8 PM. I've just come in from dinner at my grandparents' and washed up, put on my thermal underwear and athletic socks, put my lenses in their Aseptron, set the alarm for 6:30 AM, and gotten under three blankets.
It's cold – about 20° – and the temperatures are expected to remain frigid throughout the weekend. The north wind makes my apartment very cold. Last night, when I came in, I met Gussie, my neighbor, on her way out to catch a plane to Fort Lauderdale, and I wished I was going with her.
Two weeks ago I was sunburned and sleeping with the window open. I'm giving definit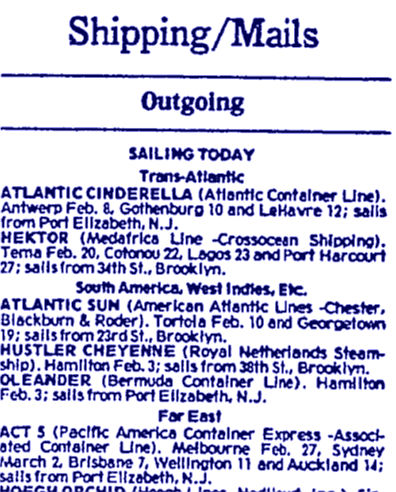 e thought to moving to Florida; I'll talk about it with Dr. Pasquale. Mom phoned last night and we talked for fifteen minutes.
Jonny is quite happy at school. Last week he did a scene from Waiting for Godot in his acting class, and everyone thought he was marvelous. And after another scene this week, a girl in his class said to him: "If anyone here can make it in the theater, it'll be you."
I always knew Jonny had it in him. And maybe he doesn't dislike me so much: Mom said he gave my book to several of his friends (they liked it).
I was awakened at 6 AM by a call from WMCA radio. Steve Powers was off, and Barry Farber interviewed me. Mostly he read my press release about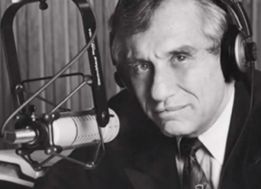 the Ethel and Herbert Sarrett International Fan Club.
I did talk, though, and I had him in stitches. When it was over, he called me "mah new best friend." Marc taped it and later played it for my grandparents, who found it hysterical. The Voice never called me back on it, and I don't want to push it; I don't think they'll use the story and it will probably never find its way into print.
But I keep learning: this has been my week to be on radio twice. Actually, I've guested on a number of radio shows: Lee Rogers on WIND, Chicago; Bill Phillips, WROK, Rockford; Ira Lebin, WBAI; and now Barry Farber on WM
CA.
Soon I'll be making my TV debut on PBS with the adult home show – which reminds me, I got a call from Special Prosecutor Charles Hynes's office today, asking me if I know Mr. Fabrikant's home phone number in Rockaway.
Speaking of phone numbers, I just got off – half an hour has passed since I wrote that last sentence – with Beth, a 19-year-old Pratt student whose Voice ad I answered. Weirdly, she lives just twenty blocks from here – on Larry's block, Beach 138th Street.
She's Jewish, has a condo (her parents do) in Bal Harbour, Miami Beach, and wants to date a bi guy. She's bubbly and pretty and intelligent. I think we might turn out to be friends. Beth. Who knows? She said she's gotten hundreds of replies and has already found one guy who's really cute: "I think you'd like him, too."
Of course, she may never call again.
Today I didn't do much: I ate lunch out at the Ram's Horn, read A Critical Assembling (most of it is junk; I think a few people had some intelligent things to say, and I liked the punchy sentences in my own piece on young writers), washed seven shirts, had antifreeze put into the car.
I got a letter from Libby, who's taking secretarial courses at the local community college. She says Grant may have sold a song; he's supporting
her now. Libby likes the Los Angeles weather better than Portland's.
Dad just called; he has the flu, as do his sister and mother. But at least it's 75° in Florida. (I know that probably doesn't help when you have the flu, but what the hell, I'm cold now and I think it does).
My first W-2 form (from SVA) arrived today. I wonder if I should itemize this year.