Saturday, December 1, 1979
6 PM. December already. The 1970s are coming to a close. I've got three weeks before I fly to Florida to visit my parents. This week will be the last fall week at Kingsborough; I'll probably be so perverse as to miss my classes once they've ended.
Today I woke up early, picked up my cleaning, and looked in my post office box. There were no responses to my Voice ad about organizing CUNY adjuncts, but I did get a notice from the Soho Weekly News saying I could
get a cheaper ad with them.
At Waldbaum's, I went a little overboard and spent $35 on groceries. I've decided to do what Grandma Ethel does and use nonfat dry milk, mixing the powder up with water myself; I like it, and it's cheaper and more convenient than fresh milk.
I really gave the apartment a good cleaning today: I dusted thoroughly, cleaned the refrigerator, kitchen and bathroom.
Today's mail was encouraging, perhaps because there was so much of it. I got an invitation to a Fiction Collective party celebrating the publication of books by Baumbach, Major and Sukenick. But it's tomorrow at 4 PM, when
I'm supposed to meet Marcus.
I really would like to make it up with Jon Baumbach by now. My resentment toward him is gone, and I don't need his enmity.
Vin Scelsa, the WNEW-FM disk jockey, wrote me, saying he'd enjoyed Hitler – but I don't think he's going to review the book, as he didn't say he would.
East Carolina University wants writing samples; they seem to be fairly interested in me. I finally got a response to a want ad I answered, but the employer, a literary agent, said I should "stick to writing and selling your own books – you're so good at it."
I got my Citicard in the mail faster than I anticipated; I have to get it validated and then I can use it at Citibank centers anytime.
The Voice of America wrote me a letter which acknowledged my participation in their Forum series, American Writing Today. Thanks to Richard Kostelanetz, I'll be part of a symposium on "The Short Story" and get a $100 honorarium.
They also need a photo (God, I've got to get some photos made up) and a bio sketch, as a transcript of the interview will be published in a book.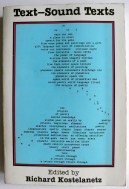 Richard also sent me a copy of his update on The End of Intelligent Writing: Essentials and Appendix, which I spent this afternoon reading. He quoted the letter I sent him after I first read The End, saying it "first made me upset, then angry, then ready to take action." I was identified as "a fictioneer, born in 1951, writing in 1976." Richard's the only one who's put me in a book index – twice.
But the best letter came from Lola Szladits. I quote at length:
The older I get, the less I want to leave with no trace, and it is for traces like yours that I keep looking for some immortality. Thanks a million and do not despair, dear friend, because if I do know one thing for certain, I know that the book is going to survive. If I did not, I could not carry on the way I do.
One has to have that conviction or else everything else we do or have done falls to dust. That cannot and is not going to happen. We are, no need to tell you of all people, in an extraordinarily mad world, except that the oncoming century may be worse – so rejoice you are in this one and not the next, if there's going be one . . .
One hits one's level sooner or later, and let's face it, you did accomplish something already and will continue. I am not writing for sake of pep talk, although you may need it, but I would never lie and not to you.
I am not certain, either, how much comfort I can give others since I too am comfortless, but then how else can a sensitive person walk through l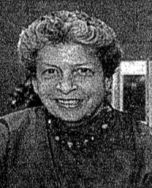 ife? At least when my time comes – and yours – we can say one thing in full knowledge: that we did not have a dull time and that it was well spent. . .
Love,
Lola
---
Tuesday, December 4, 1979
4 PM. Yesterday's madness has passed, and today has been the most normal and sane day that God ever invented. I have to believe that Dr. Pasquale is right when he says it's all under my control, these feelings.
Last night I had no heat, either, but snuggling under three blankets, I slept like a top, and I didn't say boo when there was no hot water this morning.
Obviously it wasn't the situation so much as my perception of the situation.
Mom called last night, but I was three-quarters asleep and didn't make much sense. Josh also called, wanting to know what the hell was up with Avis's health.
In their conversation immediately before he phoned me, Avis let drop, "I may be getting some bad news about my health." I told Josh it was a secret, but he guessed it was about her breast. Why do I have to run interference between Avis and Josh?
Not only did Josh get his notice that he's being laid off at Hunter, but Pace had the nerve to ask him for a contribution to their alumni and staff fund.
The soon-to-be-chairman at NYCCC advised Josh to come back there since he's well-liked in the department. They're definitely going to allow adjunct three courses in the spring, the man said, because they've got too many adjuncts, and it's causing trouble.
The incoming chairman went on to say that eventually they'll be hiring full-time faculty, and he hinted to Josh that he'd be a leading candidate. But would Josh want that? Would I?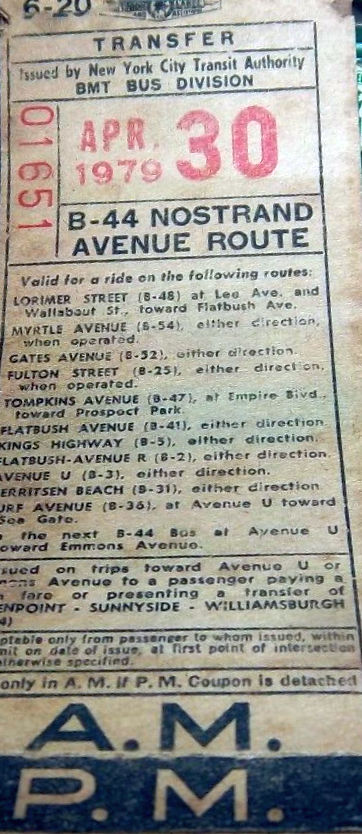 Last night I told Avis that I think I want to get out of New York, that I think I can live on my own somewhere else now.
Avis isn't so crazy about her New York City lifestyle; a letter from an Australian friend who's just moved to Berlin triggered a wave of nostalgia for her exciting, glamorous days in Germany.
Libby, too, seems on the verge of a change. She has realized that she has to stop drifting and attaching herself to men like Mason, Jay, and Grant, who for one reason or another can't be depended on in the end.
Today was the last of the Tuesdays that I had to make a mad dash from SVA to Kingsborough. Twelve weeks ago, in early September, I thought it would be a great hardship for me – but I did it, and now I'll always be able to tell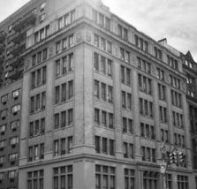 the story of how I rushed to get from one class on East 19th and Park Avenue South all the way to another class way out in Manhattan Beach in under an hour.
All my classes went well today, and with end-of-the-term fever setting in, I find myself feeling grudgingly fond of my Kingsborough classes, where the students are basically nice people.
At Visual Arts, there's just this Thursday, next Thursday, and our final class, a party, two weeks from today. At Kingsborough, I have tomorrow, Friday and Monday; next Tuesday, I proctor finals from 11 AM to 1 PM and from 4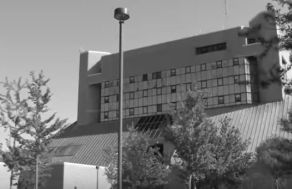 PM to 6 PM (which is why I had to cancel class next Tuesday at SVA).
Now I'm really glad I chose to work at the schools I did; unlike places where Josh and others work, I don't have to come back for more classes and finals after Christmas. So I'm almost home free, which I wouldn't be if I were working at Brooklyn, Hunter, LIU or most colleges.
The only thing that can ruin my relaxation this month is the flu, and I'm not going to worry about it. In three weeks I'll be in Florida, seeing my family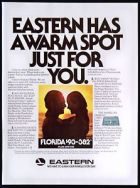 and getting some winter warmth.
I spoke to Consuelo and we traded tales of frustration about the educational system: everywhere the bureaucrats are in charge and creative teachers like Consuelo get a pat on the back but nothing more.
She's decided to accept a job teaching in Los Angeles for next fall. Consuelo was there this summer and almost accepted a position for this fall, but she realized she needed to sell the house and tie up loose ends. She loves the Mexican neighborhoods in L.A. and feels comfortable among Chicanos – and she's tired of New York. (Aren't we all?)
Consuelo presented Mark with a fait accompli, and he said he'd go with her.
"Mark and I don't really get along," Consuelo said.
I laughed. "None of my married friends do."
Consuelo said she and Mark mostly go their separate ways and they haven't gotten divorced because there seems no reason to. She doesn't want the kids to have only one full-time parent: "For now, Mark and I have our arrangement, and it works."
Consuelo mentioned that she'd been toying with the idea of going to law school or something like social work, but for now, she'll stick with teaching.
Why is it that our generation seems to be going through a perpetual adolescence? Consuelo, Mark, Josh, Avis, Libby, Simon, me – we're all still feeling our way through life. And yet I respect people who search more than I do those whose lives are rigidly molded into patterns.
I just realized that I'm 28½ today; the past six months have been the most exciting and adventurous time of my life. I finally got out of my parents' house, made a splash in public, and became an adult, a mensch, in my own eyes.
---
Friday, December 7, 1979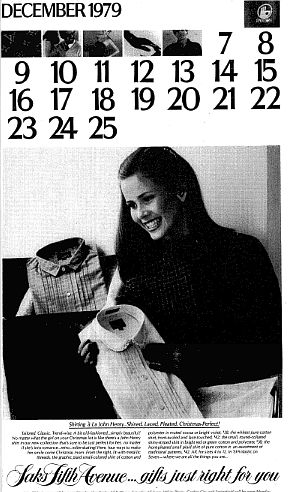 3 PM. I've got to go to Dr. Pasquale soon, and then I'll head over to Park Slope to have dinner with Avis. It's supposed to get very cold tonight, and I don't want to come back late, as I've got a number of things I want to do around the apartment.
I spent a good part of last night on the phone. I called Carolyn, but she was ill and I didn't want to disturb her; I said I'd get back to her next week.
Avis was next on my list of phone calls, but Justin answered the phone and I kept him on the line so long Avis thought the caller was one of Justin's friends. I like Justin very much, and last night I dreamed about him.
Avis told me that she's been very busy at work because her boss, Heinz, is leaving for Switzerland next week. Her trunk from Germany finally came, and Avis and her father picked it up.
Josh called to tell me of his hassles trying to get back the $61 NYCCC's payroll office erroneously took out of his paycheck last spring, and then he put Simon on the phone.
Simon has five classes at NYCCC and BMCC, so he must be making good money. Unfortunately, he'll be coming down to Florida on January 17, which is the day I'm leaving.
Mom and Dad called to give me the details of my flight. I'm going down on an earlier flight now, but on the same day, and will stay in Florida for three and a half weeks.
Will that be too much? I am looking forward to feeling secure in my parents' house and I do want the warmth of Florida (although I might get really shitty weather while I'm there). I'll have oodles of time to write and think about my life: seeing it from the perspective of distance may help.
In many ways I'm still fairly unsure of myself. I am scared of getting ill and being alone. I don't feel lonely, but I do want some permanence in my life. I want to become involved with someone, but I don't want to give up my independence.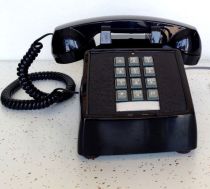 A 37-year-old psychologist who runs a lawn care service in the Hamptons called me today after I answered his ad in the Voice. We talked for half an hour, and although we got on well, I don't think I'm going to be any more attracted to him than I was to what's-his-name, Marcus. Still, it's interesting to meet new people and just see where everyone is coming from.
Today I got up late and had poorly-attended classes at Kingsborough. Monday is the last day, the day I've waited for for the past three months, and now that it's all but here, I don't feel relief: I feel nothing. The old Waiting for Godot syndrome.
*
11 PM. Dr. Pasquale told me that I'm stronger than I think. And that I have an analytic mind and a strong superego. But as Dr. P himself would be the first to point out, in isolation those things mean nothing.
After six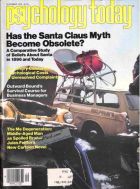 months of therapy, I'm beginning to place a good deal of trust in Dr. Pasquale although I did tell him that there are certain things I don't yet feel comfortable discussing with him. He said that was fine and that he was glad I trusted him enough to share that with him.
The luxury of therapy is that it's the one place I am never judged. Dr. Pasquale said that if he did make a judgmental remark, I would be able to spot it and figure out for myself whether it's valid or not.
Therapy is such a slow process, and my new behaviors and insights need continued reinforcement. But to me, therapy is worth all the money it costs. I have a lot invested in it.
---
Sunday, December 9, 1979
8 PM. Sometimes I think I'll never succeed in getting one percent of life down on paper. The end of The Forsyte Saga: "He might wish and wish and never get it – the beauty and the loving in the world!" I berate myself for my laziness, for not trying hard enough. But I suppose I know that many people don't try at all.
I worry that all my diaries will be lost, but then I think that it won't matter all that much. I believe in the word, but I also believe in life. I think maybe in these past two years I've balanced something in my life.
Certainly I've grown. In the past six weeks, I've grown a lot. I feel differently about myself now that I see I am capable of living alone, of being an adult, and if Dr. Pasquale is right about my being stronger than I think I am, I may
be capable of even more.
Nothing extraordinary has happened lately, yet I feel more in tune with life than I did a year ago.
Last night, driving into Manhattan, I thought about what would happen if I died that night. What would happen if I died? I don't think I'd be forgotten for at least a while; I'd be remembered for my lovable cantankerousness and hateful weirdness by many people.
I bet I could draw a big turnout at Sherman's Funeral Parlor. Maybe the Brooklyn College Alumni Association would give a scholarship or award in my name – I'd like that. And the little magazines might notice: hey, a young, untimely death would probably do more for my career than anything I could do alive.
Last night, as always, I had a great time with Alice and Peter. I didn't really think Martha Robinson was my type – she's too WASPy and bland and not quick enough for me – but I enjoyed the evening.
Alice served a great chicken dish, and we ate informally in the living room. More and more, I admire Peter. He said that the book which most affected his life was The Magic Mountain because it taught him the value of time – although he did say that this philosophy, like everything else went out the window at the time of his divorce.
Unlike Alice and me, Peter is very patient about his work; he says he's getting better all the time and will eventually "make it," so he does not begrudge anyone else his success.
I think Peter has been a stabilizing influence on Alice, who now seems less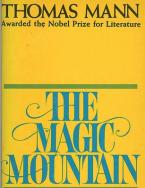 restless than before. Alice and Peter's life together seems more satisfactory than that of any couple I know. (Note the "seems.")
After driving Martha uptown, I made my way to Rockaway, getting home at 12:30 AM. This morning I called Ronna and we made plans to meet. I was at her place by 1 PM. (She was glad I was late; see, I'm getting more relaxed, too.)
We took in an exhibit called The American Renaissance at the Brooklyn Museum: optimistic stuff by Saint-Gaudens, Daniel Chester French, Tiffany, Olmstead and Vaux, Stanford White and his partner McKim.
Looking at civic projects like Grand Army Plaza, the State Capitol in
Providence, the Boston Public Library, the Chicago World's Fair, you see how optimistic things were at the end of the nineteenth century. Will they ever be that optimistic again?
Ronna and I had lunch at Picadeli in the Heights. (Dorothy Friedman and her daughter were at the next table, and we chatted for a bit.) Ronna is distressed about being unemployed; she, too, doesn't know what she really wants.
I can see from the way she talks about Jordan that she loves him a great deal, despite his faults (he thinks he's smarter than she is, he told her "you'd be gorgeous if you lost weight").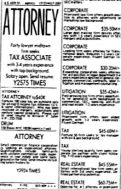 Jordan is worried about not getting a job, but he's second in his class at BU Law School, so I'm sure he doesn't have anything to worry about. I was pleased that Ronna thinks of me as one of her friends; she even offered to fix me up with someone.
I guess we've both mellowed with age. This is where I always wanted our relationship to be.
---
Tuesday, December 11, 1979
10 PM. I woke up during the night with a very bad sinus headache and I felt sick all day. But I went to Deutsch and got a prescription for Drixoral, so perhaps I'll be feeling better soon.
I was at Kingsborough early this morning to proctor someone's English 12 final. While the students were taking the test, I read Jayne Anne Phillips's Black Tickets.
I think I'm just as good a writer as she is. Pete Cherches told me that he heard Gordon Lish say that Phillips "screwed her way into getting published." Lish is a less than reliable source, but nevertheless, I was glad to hear his remark.
At the Kingsborough bookstore, I bought a copy of the Post, opened it to page 7, and there I found a big article under Jack Smith's Headliners: "Beautiful People Want to Put Gloria's Label in Senate Race":
Socialite Gloria Vanderbilt, who backed into prominence with her name on the rear of the jeans she designs may next turn up in the political arena. A new party, called 'The Right To Be the Life of the Party Party,' is pushing the ageless Gloria for U.S. Senator.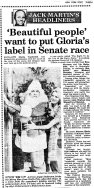 'Gloria is much more stylish than Bess Myerson and Liz Holtzman, who is downright frumpy,' says Richard Grayson, 'treasurer and beautiful person' of Gloria's election committee. Among other things, the Vanderbilt signature on U.S. money will strengthen the dollar, says Grayson.
Depending on how things go with the Gloria-for-Senator campaign, Grayson's new party has other big plans in store. For Congress from Manhattan, future tickets will include Andy Warhol, Liza Minelli and Halston.
And for Governor in 1982, 'we want to run Bianca Jagger. We want her to make Albany the swinging town it could be.'
Grayson, 27, who describes himself as a freelance writer from Rock
away Park, Queens, has even officially registered the 'People for Gloria Vanderbilt for Senator' with the Federal Election Commission. 
He listed Warren Hirsh, president of Murjani International, which makes Vanderbilt jeans, as honorary chairman.
However, Gloria has not officially given her stamp of approval to this grand scheme. Through her lawyer, Tom Andrews, she said that the efforts in her behalf are 'unauthorized and unappreciated.'
Said Andrews: 'Miss Vanderbilt regards the political process as a serious matter which should not be made light of. She doesn't want to create even more publicity for these clowns.'
I love it! I've definitely got a genius for wacky publicity. In the last five months, the Post has run three feature stories on me. I can't believe it.
Yesterday I said I was lucky, but it's happened too many times now. I have a real talent for publicity, and eventually I should start making money from this.
For now, it's just delightful fun. The news story broke up everyone in the Kingsborough English Department, and I reveled in the attention. Even silent Dom Caruso came over to take a look.
It was a big article, and I'm sure many people saw it. Josh called, and so did Greg from the Village Voice ad, who said it reminded him of me, and he asked me to meet him on Friday night.
Although I knew that Avis had gone out with Simon because Josh told me, I called her apartment to talk with Justin; this is the first time I really called for him and not Avis. He said I should go on TV next.
My grandparents were thrilled with the article. I can't wait until 11 PM so I can call Mom and Dad and tell them.
I miss my old house and my family. Today I drove up East 56th Street when I went to the drugstore and I felt a pang somewhere in me.
At Kingsborough, the placement exam ended at 5 PM; I was tired after a long day, but the excitement of the calls this evening revived me. Although I still have sinusitis, mentally I feel wonderful.
Again, I've risen from the crowd, had some fun, and helped my ego. What would I do without the New York Post?