Saturday, June 2, 1979
7 PM. This afternoon I had my first session with Dr. Pasquale, a neat-looking young guy who seems pretty sharp. We went into my history in therapy, and I spoke about my problems and experiences with Dr. Lipton, the Wouks, and Ms. Ehrlich.
He was impressed by my credentials without being overly impressed with me, and I respected him for that. He said I seem to have my finger on what's troubling me, that it's situational, relating to my wanting to move to Albany.
After living with my family my whole life, and given my background with anxiety, it's natural that I'd feel some separation anxiety. And I felt better just hearing him define the main problem: it's moving away, not my book or my sexuality.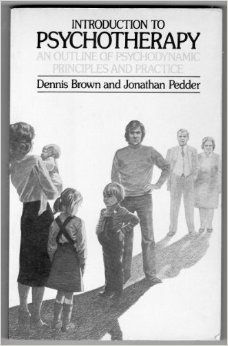 I think – and I think Dr. Pasquale thinks – that it's mature of me to seek professional help to assist me in adjusting to the move. In his very straight-forward little office (just a chair facing him at his desk), I feel secure, away from all the bullshit of the outside world.
Dr. Pasquale says my "superstition" about the tenth anniversary of my recovery is very understandable. He seems to be sympathetic and intelligent, so I agreed to see him next week at 1:15 PM again. Although twenty dollars a week is expensive for me, if it will make the transition easier, it's money well spent.
I do want to go to Albany; the offer is very attractive, and I'm anxious to get away from home: more anxious than I am about leaving. Sure, I could stay in New York and teach at Brooklyn College or elsewhere and get my own apartment – but as Dr. Pasquale said, even that would be traumatic.
We also discussed my ambivalent feelings toward my book. In bed last night, I wondered if I would be happier if I gave up writing stories. I think I
might be. If I'm a real writer – and deep down, I'm sure I am – I don't think I'll be able to stop the good stuff from coming out.
Susan Schaeffer phoned this afternoon to ask if I would write a letter to Steven Jervis in praise of her teaching abilities. Naturally, I agreed.
Susan explained that there's "a war in the MFA program." John Ashbery has decided that he doesn't want anyone but himself and his friends to teach in the poetry MFA.
It's the usual cutthroat BC English Department politics, which has so soured me against the school. In retrospect, I'd rather have taught at Kingsborough or NYCCC this spring.
Susan said that when Neil first brought my name to the Appointments Committee, Steve Jervis said, "Uh-oh, Baumbach isn't going to like this." I'm amazed at how much gossip there is about me behind my back. Evidently I've got a reputation for being "difficult and arrogant."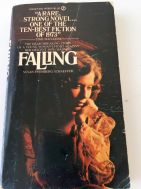 Susan said she thinks Jon Baumbach is nuts. He stopped talking to her after she got a good review for Falling in the Times Book Review. Susan said that Jack Gelber is "an idiot who shouldn't be allowed in a classroom" and that John Ashbery appears to be an innocent but is actually a monster who wants to control everything.
I told Susan about my book and how I'm glad to be leaving Brooklyn College; it sounded like she would like to leave, too. Her next novel, Ludicrous People, features English Department madness and includes me as a character.
Last night, while I was out, Bill-Dale called. Earlier in the week I'd sent him a "let's get together" note. This afternoon I called his house in Wharton, New Jersey, and left a message with his mother.
---
Sunday, June 3, 1979
5 PM. I found this in the Grand Army Plaza public library today. From Kirkus Reviews, May 1, 1979:
Grayson has little more to offer than a lot of youthful energy in this collection; he gives each of his story ideas a good shove – but that's about it. Hitler, for example, arrives in Brooklyn to no great effect: "Ellen's mother doesn't talk to Hitler except to say 'Pass me that salt bagel.'" – and it's that one joke over and over. In Grayson's vignettes of normal Jewish family life, his autobiographical hand isn't shy to show itself, but it does nothing with the raw material. Other pieces fall into a flat, modish style: "Mara wants to go to the North Sea. Helmut has too much work to do. Go alone, he tells her. But she wants to know how he will get up in the morning without her. Helmut sighs and says he can manage it. But Mara feels guilty and decides to stay home." There's the requisite self-conscious humor: a short story criticizes back its idle readers, a character named Placenta cries, "You're the narrator, you do something." What Grayson lacks most seems to be patience and follow-through; after offering an outrageous premise or a few jokes, he doesn't know what to do – so he merely repeats them. A bit of promise, then – but as a storytelling craftsman, Grayson has a long, long way to go.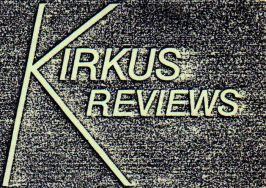 An hour ago I was so depressed, I wanted to go to bed and give up writing. But now I feel feisty; my depression has turned into anger. I'd better get used to this – or get out of the business. Sure, nobody likes to get a bad review, but it is only one person's opinion.
My book will be enjoyed by people my age who are tired of "craftsmen." Granted, I don't have patience and follow-through, but I never claimed to. Actually, it isn't quite a devastating review. I have "youthful energy," I show "promise": that ain't so bad.
Remember how depressed I used to get by rejections?
Hey, Richie, they're now writing about you, taking you seriously. This is a risk you have to take.
I feel all right now, and I hope I don't fall into a depression again. An hour ago, I felt everything was going badly for me. I was ashamed of the book. I felt it especially unfair that people are jealous of me and want to see me fail.
But now I feel I didn't get this far to be stopped here. Right on, Gloria Gaynor: I will survive! (Others have.)
Crad Kilodney called and made me feel a lot better; he said he would put a contract out on the reviewers. And Crad would rather outlive his critics than commit suicide.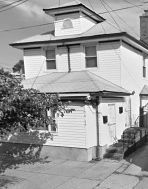 He came in from Toronto last night and is staying at his grandparents' house in Jamaica. I'm going there for supper Tuesday night.
Last night I didn't go to the party Laurie invited me to and I also turned down Mike and Cindy's invitation to accompany them to Homecoming in hopes that Bill-Dade would call. He didn't. But I had nice dreams.
It's been raining all day. I do feel better now, and I guess an hour of deep depression isn't so bad; I feel I can take anything that comes.
Tomorrow I will be 28. A year ago on my birthday, I was depressed because I was unknown to the large-press New York publishers, so I've made progress. To hell with everything outside this diary and outside my family, my friends, and Dr. Pasquale's office. You can't keep a good man down on the farm after he's seen Paree.
---
Monday, June 4, 1979
Midnight. My birthday just ended. It was a low-key day, not as disastrous as some birthdays and not as pleasant as others. Nothing terrific or terrible happened today. The weather continues to be rainy and dreary.
I've been speaking to friends and clearing up some loose ends. Yesterday I called Pete Cherches, who was turned down for a fellowship in the Brooklyn MFA program: how disappointing. Today I spoke to Gary, who offered congratulations on turning 28, and to Alice, who sent me a card.
Last night Alice and Peter (who's still answering the phone at Seventeen)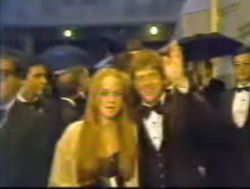 had a great time at the Tony Awards. She was upset to hear I've been depressed lately but said she's been down in the dumps, too.
Alice got Hitler at Seventeen on Thursday – so I know the review copies have gone out. No doubt I'll soon find them all in the Strand Bookstore. Alice said she's going to give her copy to Ray Robinson, who'll pass it on to his friend Roger Angell – who will probably hate my work as much as his buddy Tim Seldes did.
When I read her the reviews from Kirkus and Library Journal, she said she thought Taplinger was right to keep them from me. Of course I disagree.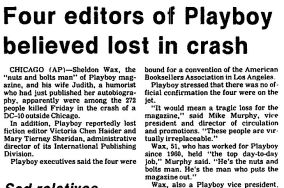 I called Wesley just to say hello and ask him how the ABA convention in L.A. was; he said it was weird but he liked the hotel life. He told me that Victoria Chen Haider, an editor who rejected some of the some of the Hitler stories for Playboy, was among the many killed in the DC-10 crash in Chicago.
After Wes said that, I didn't bring up the reviews, but I did mention that I'd been feeling depressed. "How's your work going?" he asked.
"What work?"
"Writing."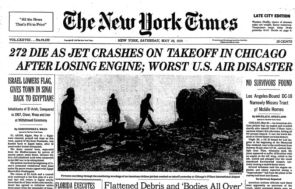 "Oh," I said, "I've given up writing. I'm into macramé now." When I hung up a little later, I felt that our conversation had been hollow.
At Brooklyn College this afternoon, I was mortified and uncomfortable when Steven Jervis, talking to Jack Gelber, saw me pass in the hall and asked to speak to me. But he wanted to get my opinion on what he said he was his most difficult problem as incoming chairman: the MFA program.
I told him what I thought, diplomatically saying that the faculty are all good teachers. Prof. Jervis said that he can't even get them to talk to one another. He wished me good luck in Albany and told me to look up an old professor of his there.
I found that only three of my veterans had passed the CUNY Writing Assessment Test, and so I had to fail most of the class. After handing in my grades for the term at the registrar's office, I felt relieved.
I went to the post office, bought envelopes, rejected and kept stories for the anthology, and did a few other chores.
Tom Whalen just called. He got in from New Orleans this weekend and is staying at a friend's on West 76th Street. We decided to meet in the Village tomorrow and surprise Crad Kilodney, who should be delighted to see Tom, who published his Mental Cases chapbook.
Chris McNeil wrote me a great letter. He tried out for a Disney movie and didn't get the part and said that "the night before last I unveiled my new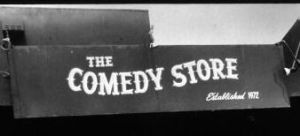 standup act at the Comedy Store in Hollywood to an audience who found me as amusing as internal bleeding."
He responded to the questions I'd asked him: "No, I'm not getting enough intellectual stimulation and my sex life is nil (and likely to remain so indefinitely, as I'm one of those few storybook people who prefer the friends-love-marriage-sex-kids sequence of events à la Doris Day movies. So far no Doris in sight.)"
I still think he's gay and either doesn't know it or won't believe it.
My birthday ended on a wonderful note tonight with our usual cake from Carvel. I blew out all the candles simultaneously with a single breath, and I was glad the whole family was there: Marc, Deanna, Jonny, Mom and Dad.
Deanna and Marc got me a wallet – I needed one – with my initials; Jonny gave me a blow-dryer; and I got stationery and $28 from my parents. Just before he went to bed, Dad came into my room while I was doing sit-ups to wish me a final happy birthday.
My horoscopes for my birthday:
"A year of miraculous accomplishment. The more unconventional you are, the more successful your work. In love, you want and will get stability." (Daily News)
"Job change may be part of year's plan. Saving will be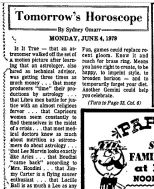 difficult despite increased income. Incidents of love provide unexpected joy. Old relationships end, new ones begin." (Post)
I have to admit: I'm a pretty lucky guy. Hey, it's all worth it . . .
---
Tuesday, June 5, 1979
Midnight. I'm tired after driving for two hours, but it was worth it. We had a wonderful evening: Crad, Tom and I. I feel they're old friends and close friends.

I drove to the Village at 3 PM and met Tom Whalen by Laurie's desk at the Eighth Street Bookshop. Tom is about what I expected: kind of craggily youthful with a neat New Orleans accent. He was having the time of his life looking for books. Tom had previously gone to the Strand: there are no review copies of Hitler there yet.
While Tom browsed the store, I talked to Laurie, complimenting her on her pornographic story in Gallery, which I thought was crisp, humorous and sexy. I told her I would have been proud to put my real name to it, but Laurie said she couldn't because it was supposedly a true confession from a man's point of view.
Pete Cherches came along, and we all introduced ourselves and looked at the little magazines together. Laurie gave Tom a one-third discount on the many books he bought, and we left for Jamaica.
Oddly enough, we passed the purple-haired Torridzone Igloo and his inseparable friend Scarlatina Lust on Macdougal Street just a few minutes after I'd showed Tom a copy of Smegma. I told them we were going to see Crad Kilodney.
We arrived at Crad's grandparents' house at 5 PM. When Crad came out to greet me, I said I'd brought a friend, but we wouldn't tell him who Tom was. It took a long time before he guessed, but when he did, Crad was glad to see Tom.
It was a day of happy circumstances all around, and it proved my theory that when good things happen, they happen a lot. Crad gave us copies of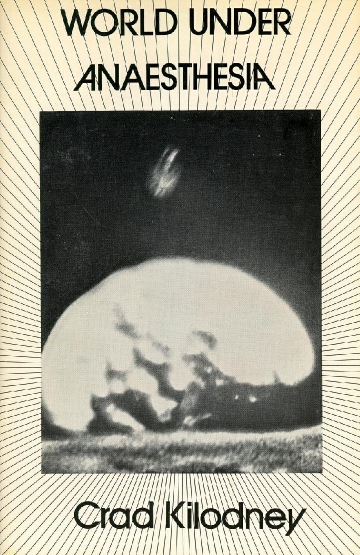 World Under Anaesthesia, which is nicely produced and features great stories (and a blurb from me on the back).
Crad introduced us to his fantastic and friendly Greek grandparents, and I immediately fell in love with his grandmother, who reminded me so much of my own grandmothers. Crad is as crazy about them as he is bitter toward his parents.
He grew up in that house, and in the backyard was a great sassafras tree planted the year Crad was born. We had a superb dinner of fried chicken, spinach pie, potatoes, and peas. Crad's grandmother pushed food on us, saying "great writers need their strength."
She gave me iced tea with spearmint from her garden, and before I left she gave me a cutting. And finally there were her scrumptious "Greek goodies": all the sweet pastries I've always loved from Greek diners, only better.
Tom, Crad and I spent the evening talking like old best friends, a mutual admiration society. It was like finding people whom I could totally relate to, and seeing them made me feel so good. The evening flew by without us ever running out of things to talk about.
As I drove home tonight, I thought about how I couldn't relate at all to the horror stories about their hateful parents that Crad and Tom told. Despite the incredible strains and stresses and ups and downs in our relationship,
I love my parents, and our family has always been the one unchanging variable in my life.
Unlike Crad and Tom, I feel supported by my family. I have better parents than anyone I know; that's why it's so difficult for me to leave. I almost feel like I'm betraying my family, as if I'm breaking up our tight-knit group by being the first to leave.
I've been taught – and I learned to believe it, conscious resistance or not – that family always comes first. Well, these are things I'll take up with Dr. Pasquale on Saturday . . .
---
Thursday, June 7, 1979
7:30 PM. I have to admit that I've been feeling pretty good this week. I have no pressures, and I feel free and relaxed: I like being lazy and I haven't been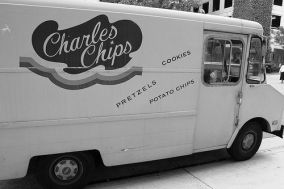 bored.
Later this evening I'm going to see Ronna, although I probably won't stay very long. It's been quite a while since we've seen one another.
This morning I woke up late. Dad came into my room for a tranquilizer again.
At the bank, I saw that there's still $1,500 in my account, so I feel fairly secure. I'm still getting two $287 checks from Brooklyn College and $250 from Taplinger, so I don't really have to worry about money.
I got a lette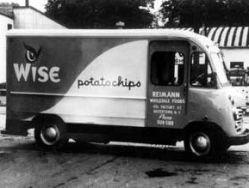 r from Gerald Krimm at Taplinger, telling me my six author's copies of Hitler are being sent out. The book should be in the bookstores soon – if they are going to be in any bookstores.
Paul O'Dwyer invited me – in a handwritten note – to an organizing meeting of the Committee for a Democratic Alternative to be held in Manhattan on June 19, and I want to attend to see if we can get a better presidential candidate than Carter next year.
Carolyn Bennett wrote a kind letter, asking about the under-30 anthology and how things are going with my book. I'll have to give Carolyn a call; she might want to review it.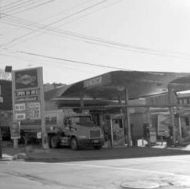 I called Crad, who was upset because his car needed a new carburetor. I told him that as long as he was stuck in Jamaica, I'd come over, as it's not really far from here.
We moved a table from the basement to the backyard for his grandmother and then sat outside talking about publishing and politics (Canadian and American) and literature and language and the media and the 1960s and other things. I hope Crad enjoys our talks as much as I do; I really feel I've found a kindred spirit, an ally.
His grandmother was so good to me, giving me pastries and tea. She said she was glad I could keep Crad company "because there are things he can't talk to me about."
Crad explained that he doesn't have the patience to explain things like his writing to them; I understand and sympathize with that. His grandmother asked me to stay for dinner – "How you say it? Pot luck?" – but I declined with thanks, not wanting to make a nuisance of myself.
I'm going to invite Crad and Tom to Brooklyn for a day. At home, we had a pleasant dairy dinner. It turns out Dad's made a good deal of money with his Caesar's World stock since they've been given a temporary license for a casino in Atlantic City. The stock split three for one.
That man in California to whom I sent Dad's résumé called while we were eating, and he told Dad to see his manager in New York. It would be great if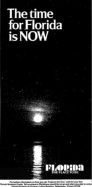 Dad got that job in Florida.
But now he's got a couple of other prospects there. A young man at CB Jeans died of a heart attack and the other people at the company are all Chinese; when the Chinese partner comes back from Hong Kong next week, he's going to interview Dad for the sales job.
And there are other possibilities now. Maybe our luck is finally turning for the better. I hope so.
After a hot and humid day, it looks like rain again. I wonder if I'll get a call to teach a summer course at Kingsborough. I doubt it, as courses at Brooklyn and NYCCC have been canceled due to lack of registration, and Josh is worried about his own summer course.
But I'm fine. I can go through the summer without working. Maybe that's for the best. I do feel more optimistic than I have been lately.
---
Saturday, June 9, 1979
4 PM on a mild, hazy Saturday. Early this morning when the bell rang, I just knew it was the postman with the package of books from Taplinger. I went back to sleep, however, as I was having idyllic dreams.
Yesterday Alice called to say adios, as she was leaving early this morning for a Mexican holiday. It's free, courtesy of the Mexican tourist board, because Alice is going to write an article for the Times travel section on how to enjoy Mexico with an ulcer. Her doctor's given her all kinds of pills.
As we talked, in the background, I could hear Alice was shredding pa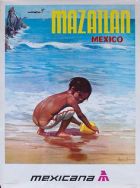 per to release tension. She didn't get a fellowship to Bread Loaf; the letter turning her down arrived yesterday. If I remember correctly, the acceptances usually go out a week later, so the longer it takes, the better shot at it I've got. I really want to go back there and think I'll be deeply disappointed if I'm rejected.
Last evening I stayed in and didn't do much. I reread Philip Roth's Reading Myself and Others and was interested to see how he handled bad reviews, weird publicity, and artistic problems. It made me feel less alone.
So now I have my six copies of Hitler on my shelves. Bobs Pinkerton gave me the standard lecture she gives every author: you don't give away any of your six free copies. The books were mailed from the warehouse in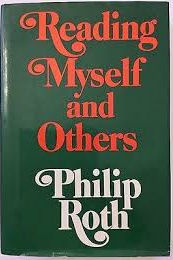 Commack, Long Island, so I guess the books should be in the stores now and I can begin traveling around the city to ask for it at various bookstores.
Today I got a letter from Bill-Dale saying that he was coming into the city today and would I please call him on Friday night so we could get together again. Again, we've been sidetracked in trying to get together, this time by the postal service.
I called his house anyway and was surprised to find him in. It really didn't matter, my getting the letter late, because Bill-Dale couldn't come in today anyway. We talked like old friends, and I liked the sound of him.
He's decided that, rather than getting a summer job, he should try to make
some money with his zine, Afta. I think he can. He's been getting orders in dribs and drabs and from word-of-mouth, and Bill-Dale thinks he can do better: maybe get some reviews or a distributor or bookstore sales.
We get along very well on the phone. Finally he felt guilty for keeping me on long-distance so long. I do want to see Bill-Dale and he wants to see me, and it will happen when he comes into the city one day. If nothing else, we could become good friends. Of course there is a little generation gap: he graduated high school eight years after I did.
I had another session with Dr. Pasquale this afternoon. Of course it's still introductory stuff, but I talked about the sense of isolation and abandonment I fear when I move to Albany. It's related to a fear of death.
Dr. Pasquale thought I might fear moving away because I associate it with Grandpa Nat's heart attack soon after he moved to Florida.
I talked a bit about Shelli and Ronna, and my parents, and how I felt when I saw the Kirkus review. He thinks I've got a good handle on what's bothering me. I almost feel embarrassed because Dr. Pasquale seems to believe I'm pretty together. I've always preferred to think of myself as an emotional cripple.
Intellectually, I understand that my fears are irrational and that I will thrive wherever I am. But I do feel the need for therapy to help me through this, the next stage of my life.
---
Monday, June 11, 1979
8 PM. I spent today in Manhattan with Tom and Crad and just got back an hour ago. This morning I took the D train into the city, transferred at 59th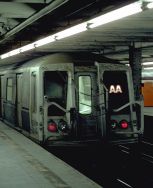 Street, and took the AA one stop.
Tom is staying with a friend from high school, David Goodkind, a trumpeter. Crad arrived about half an hour after I did. After having lunch in a coffee shop, we went to the Museum of Natural History, where we looked at Early and Late Dinosaurs and Early Mammals.
Crad and Tom know so much more about science than I do; I have to make a joke of everything, and in truth, I found the dinosaurs boring. I enjoyed the planetarium more: one doesn't often get a chance to go to the planetarium with an astronomer, which Crad is. The show was pretty mediocre, and Crad said that even his shows at the Houston planetarium
were better.
Back at David's apartment, we chatted away about books and the small press scene. Both of them, like myself, submit often and get accepted (and rejected) a great deal.
Tom is very disciplined and writes every day when he's not working at the New Orleans Center for Creative Arts teaching writing to his high school kids. With no TV and no telephone, he avoids distractions.
Crad seems to want to give up literary writing in favor of doing book reviews and his humor work for Rustler, Elite and Mink. Crad said he's going to try to review Hitler for one of the Toronto papers.
They both insisted I bring the book along today, so I did, wrapped in plastic to protect it from the rain. Tom and Crad seemed to think it looked neat. I felt weird carrying the book in the subway, wondering if anyone could tell I was its author.
We discussed various crazy little magazine editors like Louise T. Reynolds of the new renaissance and Merritt Clifton of Samisdat. I enjoyed spending the day with Tom and Crad; I wished Tom a good trip home and told Crad I'd call him later in the work.
Back home, I got a letter from George, thanking me for my wedding gift and telling me that I was missed at the reception. And the Authors Guild Bulletin arrived with a listing of me and Hitler just before Gerald Green's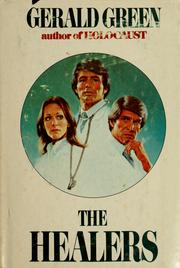 The Healers in their "Books by Members" section.
Still no word from Bread Loaf, which is good; I find I'm more excited about the prospect of going back to Vermont than I realized.
This would be the week I'd hear about summer jobs at Kingsborough and NYCCC, but I don't expect to get a course. I almost hope I don't. I think I can use my free time productively: to write, to see if I can get bookstores to stock Hitler, to see friends and to prepare myself for Albany.
I guess I should go to Albany next week and see what's what. I need to know about housing and other things. Yesterday Arlyne told me that her brother liked living up there when he went for his doctorate.
It's odd that I still haven't heard from Hunter about the creative writing job. I'm certain they've chosen someone else and are just lax about notifying the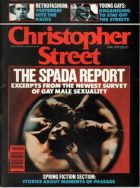 other candidates.
More and more I look at guys on the streets, on the subways, all over the city. I feel more at home with my gayness than ever before. God knows, it took long enough.
I'm dying to have a relationship with a guy, and at this point I can even picture myself being aggressive. I wonder if I'll click with Bill-Dale. Probably not: he seems pretty uptight about sex, the way I was when I was 20.
For him, it's love or nothing, as it was for me. Well, I don't believe that now. I think one-night stands can sometimes be rewarding. Hey, look at the Big Talker over here.